12,000-er Treks Now Open In Summer!
Share this story
For the first time, we have opened up our 12,000-er treks in summer this year — Kedarkantha, Dayara Bugyal, Deoriatal-Chandrashila and Kuari Pass. Summer dates are open from the 1st of May until the end of June. 
"It's unfortunate that these treks have become labelled as winter or spring treks," says Sandhya UC, co-founder and COO of Indiahikes. "They are extremely pretty in summer," she says.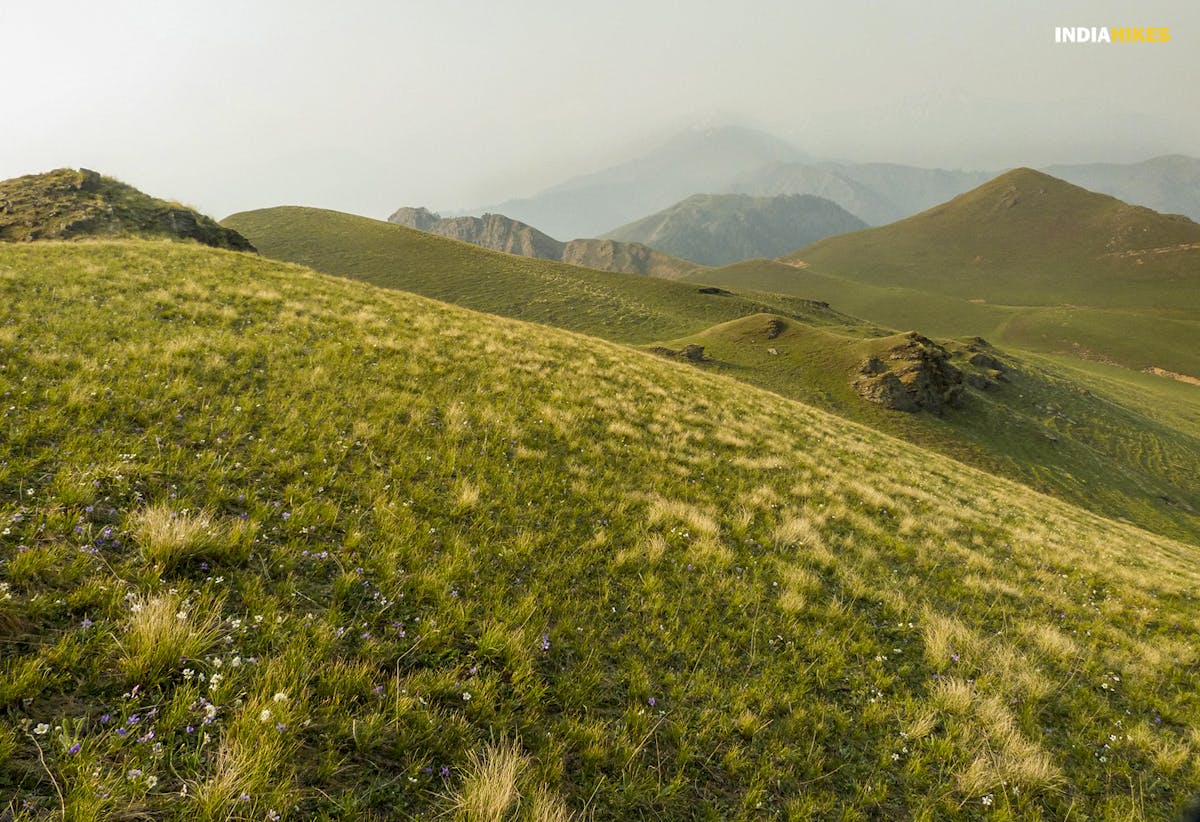 The meadows of Dayara Bugyal in summer. Picture by Arjun Majumdar
Strangely, we have never been able to open up these treks in summer because the attention always goes to higher altitudes — treks that climb above 14,000 feet. They eat up all our resources and manpower.
"It has always bothered me that every summer, our entire workforce gets busy with the management of high altitude treks like Rupin Pass, Buran Ghati, Gaumukh Tapovan, Kedartal and others. We have always wanted to open up our mid altitude treks but have never been able to shift focus," says Arjun Majumdar, founder and CEO of Indiahikes. 
But this year we were determined to open these treks for Indian trekkers. They were missing out on some of the best treks people could go on — for a reason that was purely internal to Indiahikes.
Even then we can open only 4 of these great treks with limited groups. Our resources are still thin. 
But frankly, Su, I couldn't be happier for trekkers about these summer treks. Let me tell you why. 
Why the 12,000-er treks are great in summer:  
If I've to put it down, there are three straightaway reasons to do these treks in summer. 
1. The jungles, rivers and streams come alive in summer
"Most trekkers have seen these trails in winter, spring or autumn," says Arjun. 
"But in summer, the jungles are thriving with life. The foliage is absolutely flourishing, the leaves at their fullest best, birds swarm the forests in large numbers. The days are long, you have beautiful golden light trickling in through the branches of the trees in the morning and in the evening. The sunsets in summer are to die for. It's a terrific setting to trek in. 
"Plus, the rivers, streams, lakes and waterfalls swell up with meltwater in summer. What is usually a light trickle in winter, is gushing with gay abandon in summer. It's an experience that is magnified many times," says Arjun.
It's hard to disagree. If you have been to Rupin Pass, Roopkund or Buran Ghati in the months of May and June, you'll remember the sections below the snowline as some of the best greenery you have seen in your life. This is what most of the 12,000-ers have in summer.
Trek for the best forest experience: Deoriatal, Kuari Pass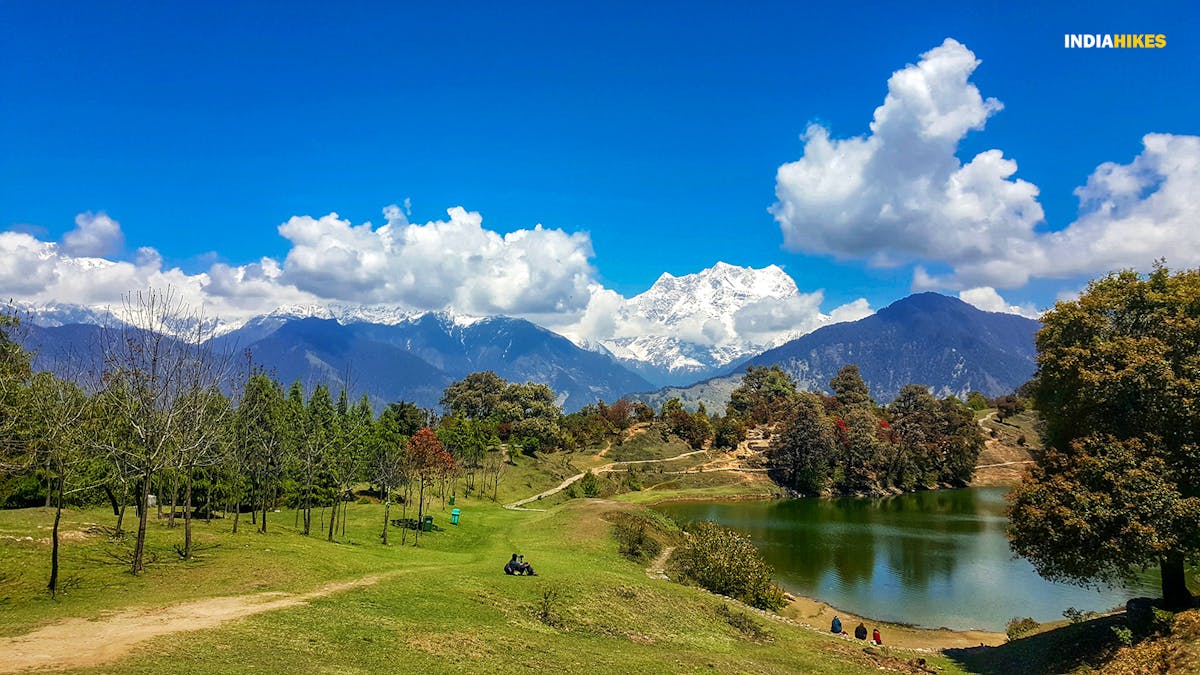 The forests and the surroundings of the Deoriatal burst to life in summer. Picture by Jainami Shah
2. The clearings and meadows are bursting with wildflowers
If you want to see the meadows of Gorson Bugyal, or the clearings on the Kedarkantha trek at their greenest best, then summer is the time to go. 
Most of us end up seeing these clearings and meadows when they are golden brown — which have a beauty on their own. But it is in summer where they are at their vibrant best.
I remember when I was trekking in Dayara Bugyal in the month of June I could not hold my smile back. The meadow was SO full of flowers that I didn't know where to put my next step. I did not want to trample the flowers. 
Especially from the middle of May all the way beyond June, these clearings and meadows are a shade of green that you will never see in any other season. And you're surrounded by either oaks or pines on all sides. Camping in such settings is a blessing.
Trek for the best clearings: Kedarkantha 
Treks for the best meadows: Dayara Bugyal, Kuari Pass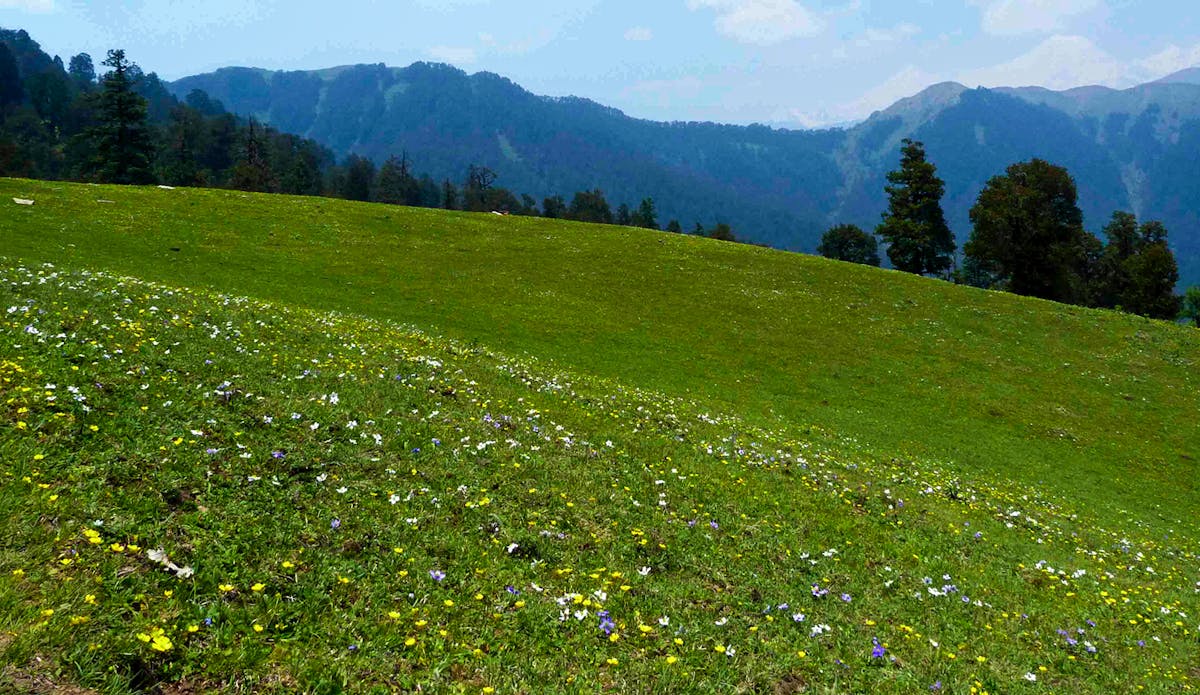 The flowers of Dayara Bugyal in summer. Picture by Arjun Majumdar
3. These treks are easier than the typical summer treks
All these years, we have had to turn away trekkers who have been looking for lighter treks. 
The higher altitude treks that we run require nearly two months of training. Most times they need prior experience, and very good fitness levels. They are not suited to everyone.
The 12,000-ers are easier on the legs. They too require preparation but not in the intensity of the higher altitude treks.
These make for great treks for families too. Children between the ages of 8 and 17 can easily do these treks in summer. Which is why we also have exclusive family treks for some of these trails in summer.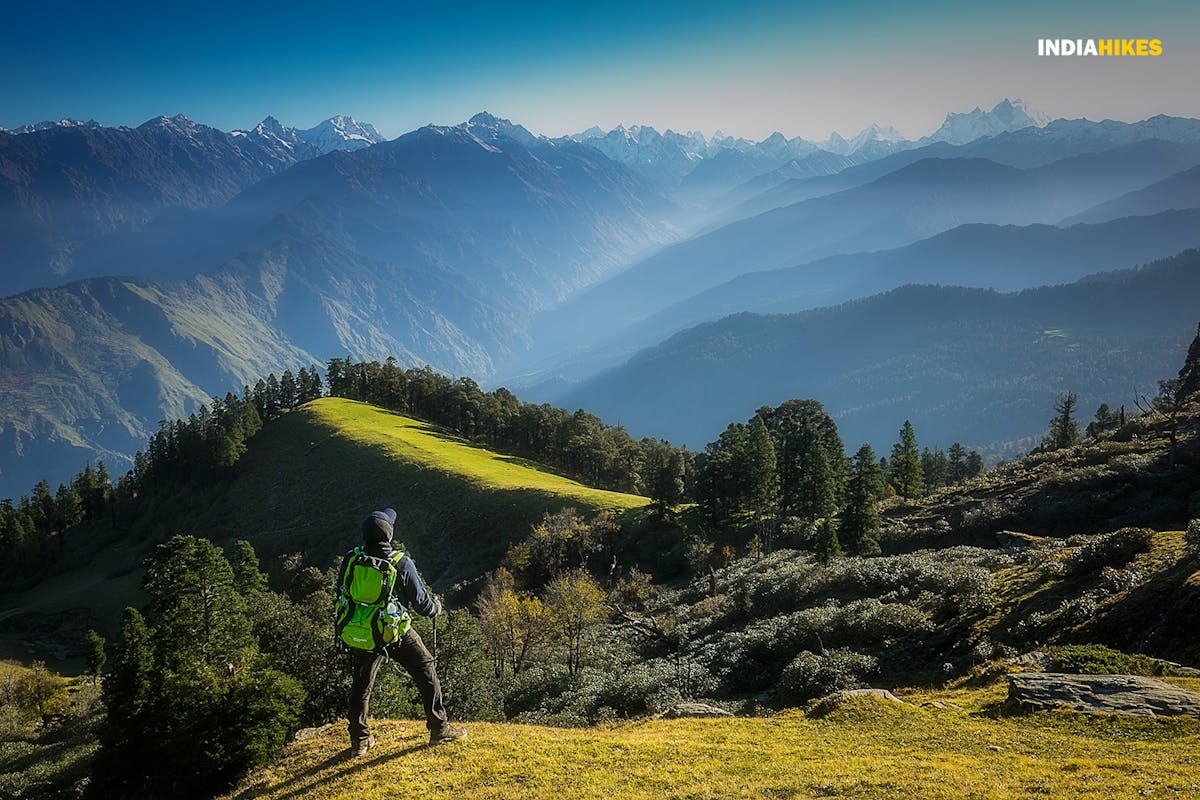 Most of the 12,000-ers like Kedarkantha (the trek you see in this photo) are lighter than the 14,000 ft treks that are usually open in summer. Picture by Sitabja Dasgupta
4. Finally, the mountain views are great in summer too
The snow peaks, glaciers are also in abundance in summer. Trekking in these trails will give you some of the most amazing views of our Himalayan mountain ranges. All 4 treks have some of the greatest mountain ranges on show. Seeing them with sunrises or sunsets falling on them (almost at 8 in the night) is something few have experienced.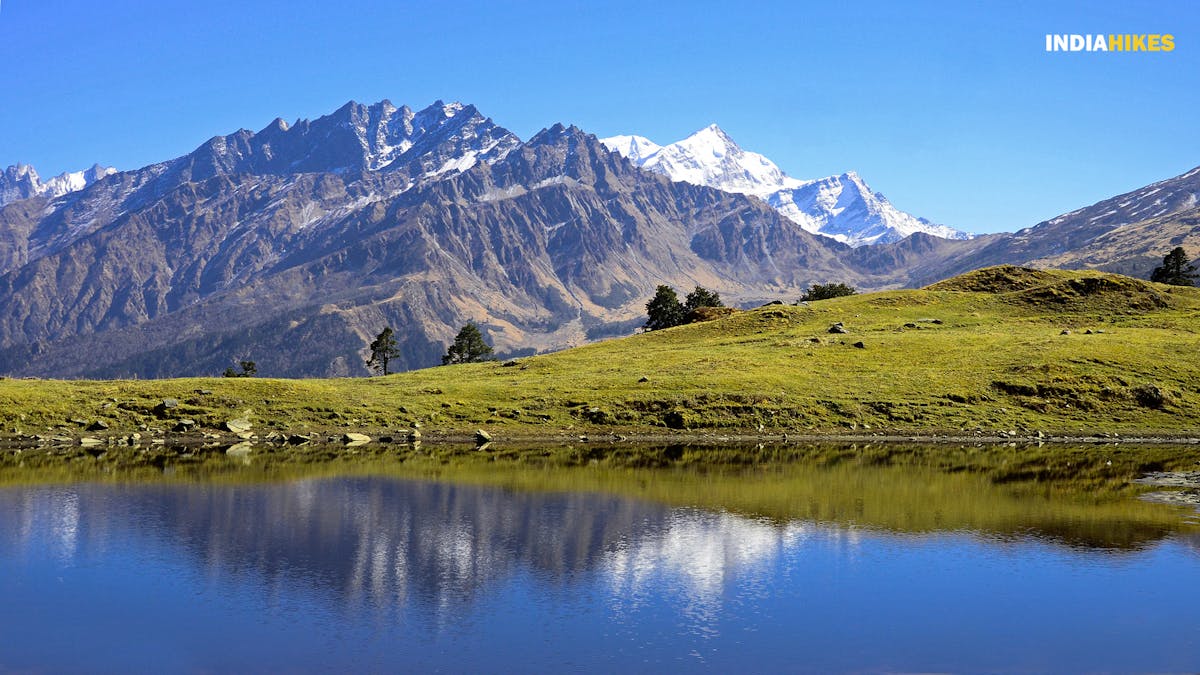 The Tali lake on the Kuari Pass trek set against the backdrop of the Dronagiri. Picture by Zafar Anis
Related Videos
"How to Layer Up On a Summer Trek"
"6 Best Himalayan Treks In July, August And September"
"What to take on a high altitude trek"
Sign up for our much loved Weekly Mailer
We have terrific trekking tips, trek updates and trek talks to look forward to