Blogs about Rupin Pass
Share this story
Rupin Pass – A scintillating trek in the Himalayas by Umang Trivedi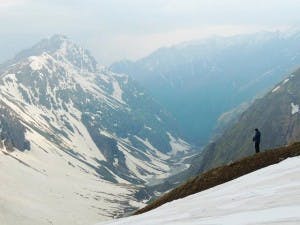 It was the last Day of Rupin Pass trek. We were at around 14,000 feet, wrapped in multiple layers & admiring nature's magnificence. The clear sky resembled a canvas, waiting to be painted. The white clouds swiftly tagged along with the wind. The endless terrain of snow spread till the horizon.  The sun had  just appeared above a peak, keeping us warm enough in this cold weather. We were taking a break after 3 hours of steep climb on snow from our yesterday's campsite. Our eyes were glued to our trek's steepest climb in front of us. That steepest trail would help us cross Rupin Pass!
I did it, man! – Rupin Pass by Aniruddha Sen
One never knows which way life will take a turn and how old times can come back knocking. 20 years is a long time. When I look back two decades, I remember my crazy days of adventure sports. It all began from a rock climbing course in the hills of Bengal and graduated to advance mountaineering course from NIM. Studies, search for job and adventure sports were going on side by side but not necessarily in that order. Then bingo – I got a job. But alas – that became the end of my adventure sports days.
The Mountains, Uninterrupted – Rupin Pass by Ree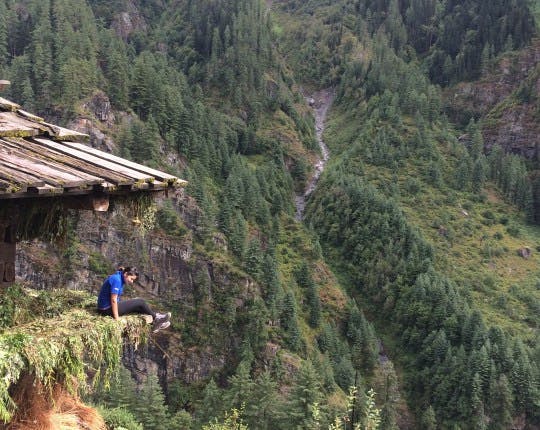 Here I am on my way back home and the last thing I feel is homesick. What just happened? Disoriented, overwhelmed, nostalgic, I can barely contain myself as a multitude of feelings launch at me all at once. I pulled the plug on routine and found myself in the middle of virgin Himalayas. A week back my relentless search for beauty brought me to a piece of nature etched by the gods themselves. The Rupin Pass, tucked away in a far corner of the great Himalayas, a trail along the humble Rupin River through hanging hamlets, gushing waterfalls, endless forests, crisp green meadows, pebbled rivulets, magical valleys, snow bridges and I feel tempted to give the plot away already.
My trek to Rupin Pass by Arun Ravishankar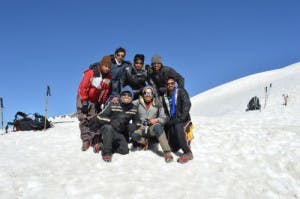 Way back in October or November 2014, I was certain that I was going to go for a high altitude trek in the Himalayas. I just had to see if anybody I knew was interested in joining me and how I would go about planning this trek. That's when I came across Indiahikes and saw that they have a large spread of choices when it comes to high altitude treks in the Himalayas.
8 tips for first-time trekkers by Reuben Rato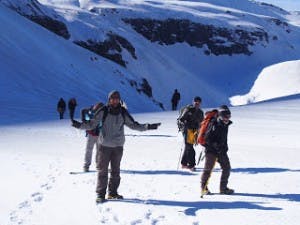 "Let's go on a trek to the Himalayas!", who knew these innocent words of my brother in law in April 2014 would land us in one of the most beautiful places on earth and give us some of the most memorable experiences of our lives a year later!
Last month (May 22, 2015), he and I embarked on our first high-altitude trek in the Himalayas to Rupin Pass – 15250ft above sea level, 60+ Kms over 8 days. It was a very well organized trek by Indiahikes, one of the oldest trekking companies in India.
Rupin Pass with Indiahikes by Prajakta Karthikeyan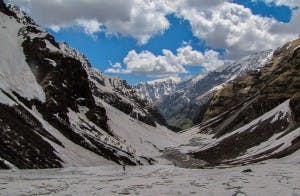 It's been eight days, we walked through villages and we walked in mountains, along the river, in the valleys, through the jungle, crossing rivers and bridges… on the snow … on frozen rivers…
Every moment we experienced thrill and excitement …missed the dear ones… felt so close to the nature…walked on the edge … & yet so close to life… We risked our lives …survived the challenges… made great friends and memories…
The Rupin Pass by Mohit Bagadia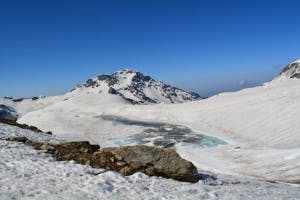 This was my 11th excursion to the Himalayas in the past 5 years, but it wasn't the same by any means. Firstly, I did not once compare this particular excursion with the others, for example – comparisons with t
Trek or Treat by Pranita Mehta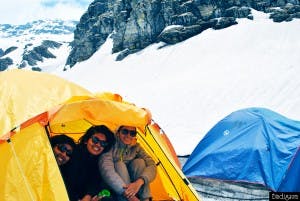 It's that time of the year again when you get an itch in your feet to run somewhere away from your desk. A craving to breath fresh air. I am more of a mountain person when it comes to choosing between them and beaches. It's mystique and mysterious in its own ways. You are a tiny pixel in this world and yet, can conquer the untamed and the explored.
To see more details about the Rupin Pass trek, click here.
Sign up for our much loved Weekly Mailer
We have terrific trekking tips, trek updates and trek talks to look forward to