How A Botanist Enhanced The Experience Of His Co-Trekkers Tenfold
Share this story
In some ways, Arun Kumar is a true Botanist. With a Masters in Forestry and a great love for everything green, he comes across very much as a true botanist would. But what sets him apart is the way he speaks about flora. It's almost poetic. That's something strangely refreshing coming from a purely scientific person. Indeed, Arun Kumar defies the norms of a stereotypical Botanist in the best possible way. What made him exceptional was his ability to share his knowledge with others. He changed the way his co-trekkers saw the forests around them.
Early in April 2017, a trio of botanists was commissioned by Indiahikes to document a photographic journal of the indigenous plant species found along the Kuari Pass trail. It was no surprise that they chose to undertake the Kuari Pass trek when the rhododendrons (local name: Burans tree) would be in full bloom.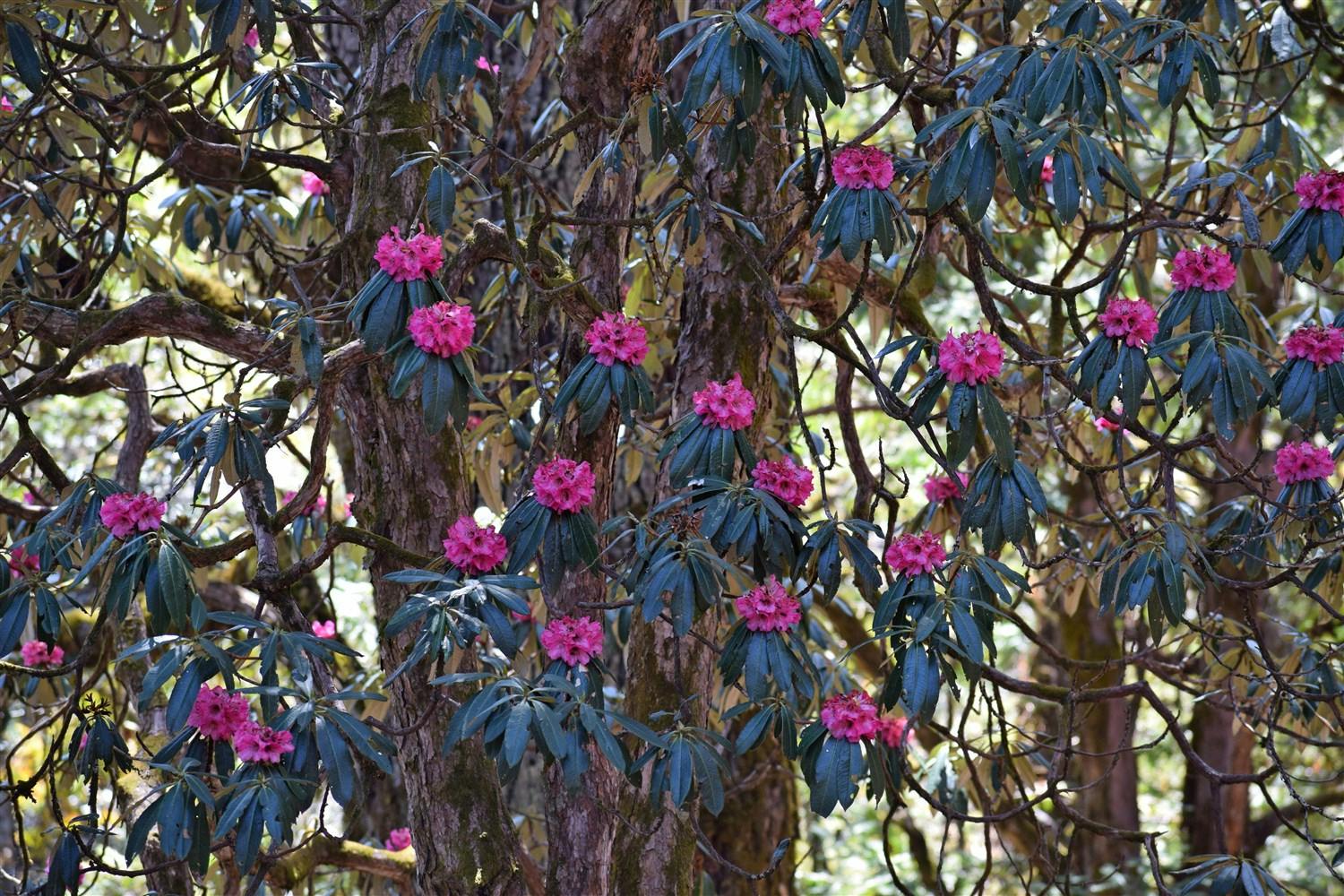 "My job was to document all these wonderful plants, but I couldn't help being distracted by nature's allure along these paths. It wasn't just the rhododendrons; the whole place was alive with so much beauty. I saw these mighty brown oaks or kharsu oaks as they are known locally. I have trekked from Rajpur to Mussourie a few times, but I have never seen oaks like these. The best oak forests were on the way from Chitrakantha to Dhak.
"I felt like I was in these enchanted woods out of a fairy-tale. It was such a humbling experience, standing there like this tiny inconsequential being, beneath those majestic canopies. I got to see many plant species that I have never seen out of my textbooks like blue pines, Himalayan yew and flowering plants like primroses, gentians and Himalayan oxygraphis to name a few," says Arun Kumar. "I also got a glimpse of the Caterpillar fungus, a rare and very expensive fungus that grows out of the bodies of ghost moth caterpillars. It is an invaluable plant among the Tibetan and Chinese medical community."
As a Botanist, Arun feels like this was an enriching experience for him. "As a Botany student, you will never know what a plant really looks like, how it interacts with the environment or what its local applications are because you learn only textbook pertinent material. Like the fact that Buransh juice made from the rhododendron flowers are used by the locals for mountain sickness. Experiencing plant life outdoors broadens your base of knowledge," affirms Arun.
Enlightening his co-trekkers about the many wonders of plants
Arun Kumar was not only enthusiastic about increasing his own knowledge on plants but he genuinely enjoyed sharing fun plant facts with the rest of the group.
"I think plant trivia will help people to view plants differently. Just above Auli, I crushed a fallen juniper branch. It had a strong Dhoop smell. I showed it to my co-trekkers and explained that these branches were burnt as incense in temples," says Arun Kumar. "They were really intrigued."
Arun was also able to point out a fun fact regarding the famous Ice Age acorn to his co-trekker, Preethi. "She never knew that acorns are found on oak trees before this. I told her that bears feasted on them," says Arun Kumar. (Although that little detail may have gotten her a tad nervous).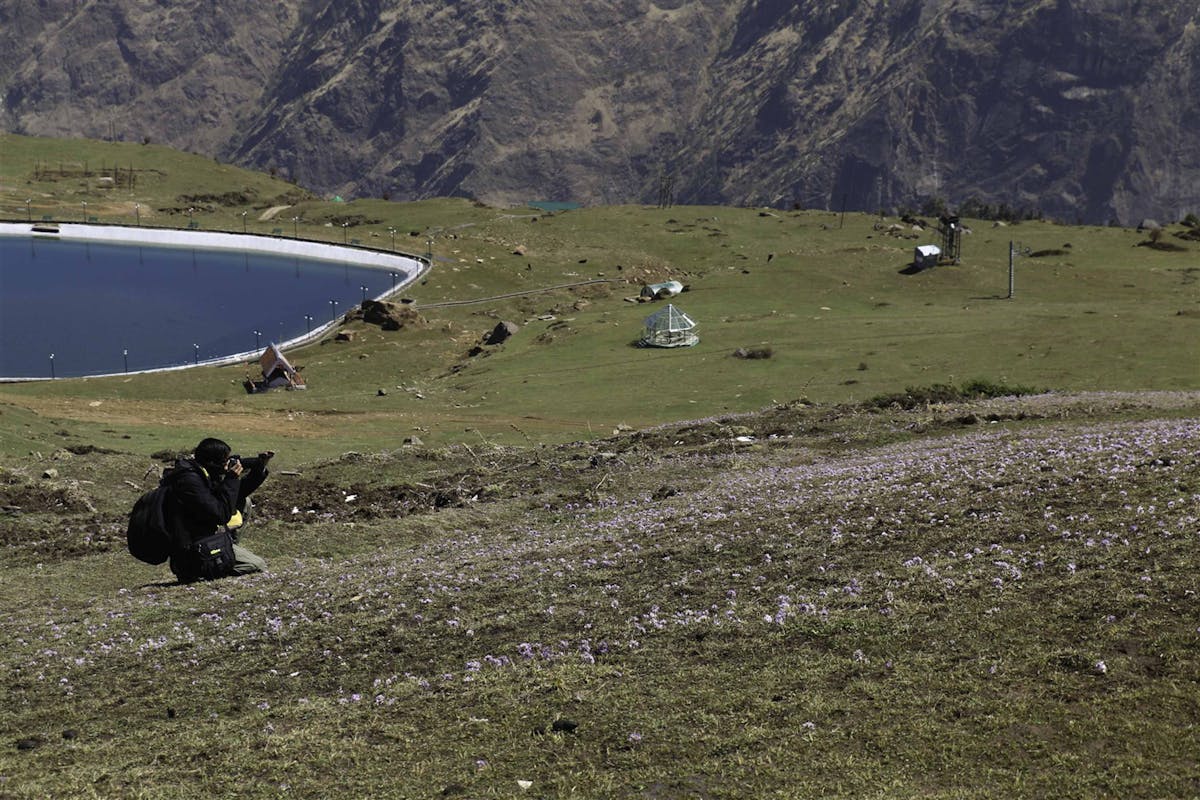 Arun trying to capture Himalayan flora on Auli slopes
"I thought it was wonderful on Arun's part to share his knowledge on plants with us. It was very educational for the rest of the group. I remember a particular instance when we chanced upon a copse of bare silver birch trees. Arun told us how the bark of these trees were used to write letters in ancient times as they peeled off easily like paper," recounts Trek Leader Gurdit.
"All along the lower trails, till Auli, there are these small bushes that Arun told us were Berberis. It sounds like a name you would read on the ingredient list of your herbal cream or shampoo. But Arun shared with us that the root of the plant was used to extract a yellow dye for colouring cotton material. That was news for us."
Trek Leader Gurdit was so impressed by Arun's zest to create an awareness on nature's best offerings, that he gave him the Spirit of Trekking award. "We have many criteria for the Spirit of Trekking Award. But I feel that Arun really deserved the award because of his obvious love for nature and his drive to instill that same passion in his co- trekkers," says Trek Leader Gurdit.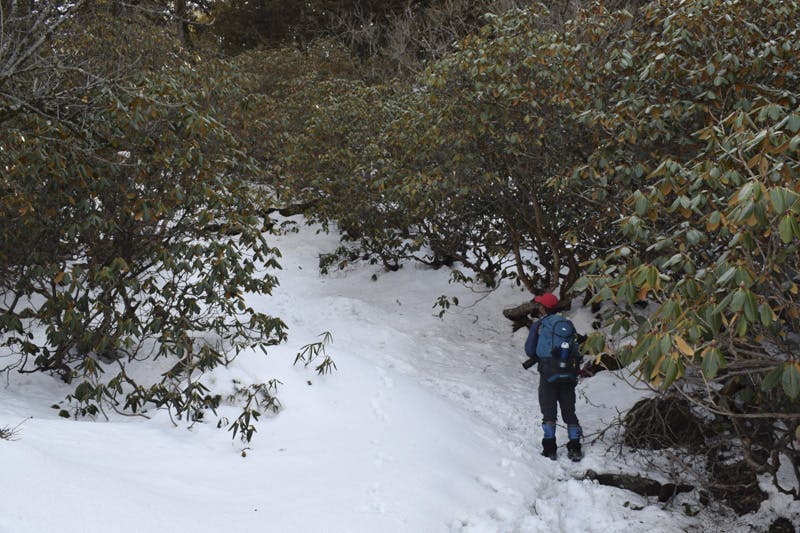 The Himalayas, the best Botany teacher you can get…
Arun staunchly believes that everyone needs to have some basic knowledge about indigenous alpine plants. "I hope that this kind of recognition inspires people to learn about alpine plants because they are the real treasures of India. There is no other place like the Himalayas to see flowers of every shape, size and hue. These sights are so rewarding. Mountains are at a risk because of climate change and negative human influence like littering. Witness these precious jewels and be inspired to protect our heritage."
Sign up for our much loved Weekly Mailer
We have terrific trekking tips, trek updates and trek talks to look forward to