How Trekking Changes When New Treks Open Up
Share this story
When we started Indiahikes in 2008, our vision was simple. If trekking had to grow in our country, then information about trekking had to grow first.
People had to know where to trek, how to trek. At that time, trekking was a sport restricted to only a knowledgeable few. Himalayan treks were as good as going to a foreign country.
That's how we started to document treks on our website. Very soon we built a good library of information. People started loving it! Finally, here was information that people could use to do treks on their own, including Himalayan treks.
This, though, catapulted us into another problem. Even after putting together all our collective experience, the number of treks we knew was limited. Even our extended community of trekkers knew only that much. Trekking would not grow if more treks were not discovered. New treks had to be brought out.
Treks not only had to be brought out but had to be made familiar in a warm friendly manner. There was always an air of uncertainty and difficulty surrounding treks. Expert advice was aplenty, but not the arm around your shoulder that showed you how to do the trek.
That, essentially, was the problem with Indian trekking. It was not that trekking was new to India. But most treks were out of reach of common man.
There was another strange affliction among serious trekkers. They only took on difficult or extreme treks. Treks like the Mayali Pass, the Kalindi Khal or Auden's Col were celebrated. It left most trekkers admiring such treks but seldom stepping out of their homes to just walk in the mountains.
In 2008 when we started Indiahikes, trekking was in a state of void; a stalemate. It desperately needed a change. We wanted to change that.
In fact that's how our oganisation's name came about. Because we wanted our country to trek, we decided to call our organistion "Indiahikes". We wanted to name our organisation based on the vision we had for ourselves and for trekking.
That's why from the very start, exploration was an integral part of Indiahikes. We wanted to bring out treks for people to do. We thought this would bring about a behavioral change in people.
The 3 behavioral changes that we were looking for were:
a. Remove hesitation around trekking. Opening treks, writing extensively about them, not just with information but to talk about the goodness of the treks would bring down apprehensions around trekking. It would get people to start trekking.
b. Remove the "altitude" attachment from treks. We didn't want trekkers to aim for higher altitude treks to do as their next trek. We didn't want treks to be attached to an achievement of the ego. There were glorious treks to do at every altitude, even in the forests and beaches.
c. Remove the herd mentality of doing treks that were popular. Trekkers since years had got too used to doing treks they were familiar with. Experimenting with treks was the only way to move trekkers away from popular trails. This would avoid crowding of trails. At the same time they would get to enjoy a broader variety of treks.
Today we talk about 10 other lesser known treks that Indiahikes popularised in Indian trekking
These are treks that slowly brought about behavioral changes in trekkers.
This was our first step in moving laterally. It was not a high altitude trek. It was a trek with meadows as its attraction. We wanted to see if trekkers could be moved away from the "altitude" affliction.
Result: It took Dayara Bugyal many years to gain traction. Our initial efforts at showcasing this trek did not draw much attention. It was only in 2017 when we opened it as a winter trek that Dayara slowly caught the imagination of trekkers. Later, trekkers started trekking on it in other seasons.
Today, 3 years later, Dayara Bugyal is the most popular trek for families and children.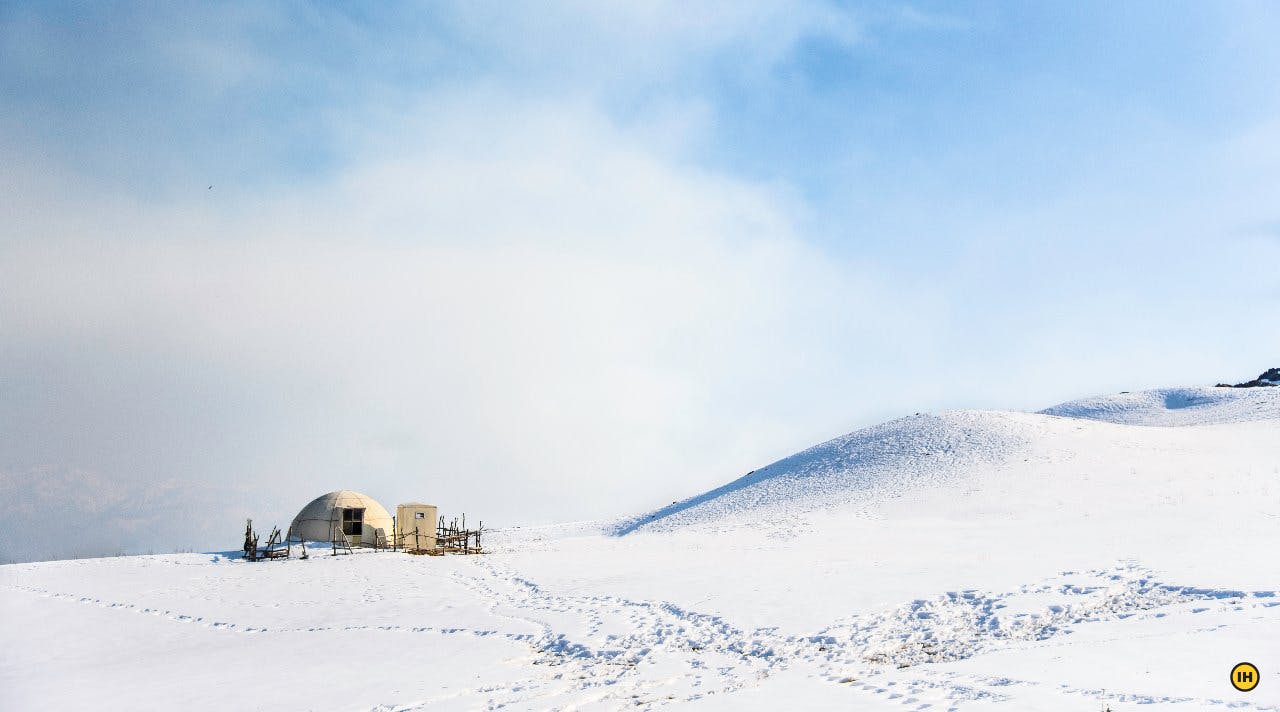 It is strange we are talking about a trek in Nepal for a study in behavioral change. EBC is probably one of the most popular treks in the world. It was one of the most crowded as well. Around 1,20,000 people do the trek through the regular Tengboche route every year.
We were surprised that on a slightly parallel route, the Gokyo Ri, the number of trekkers was one tenth — and what's more, the parallel route offered grander big mountain views, 5 alpine lakes, terrific pass crossings and some great summit climbs. You could also combine it with the traditional route on the return to get the best of both worlds.
We wanted to see if we could change people's behaviour towards a less crowded route. That was the start of our push towards popularising the EBC route via Gokyo Ri.
Result: We have not met with much success here. Though some trekkers in India have started favouring the Gokyo Ri route, globally the traditional Tengboche route is still the most popular.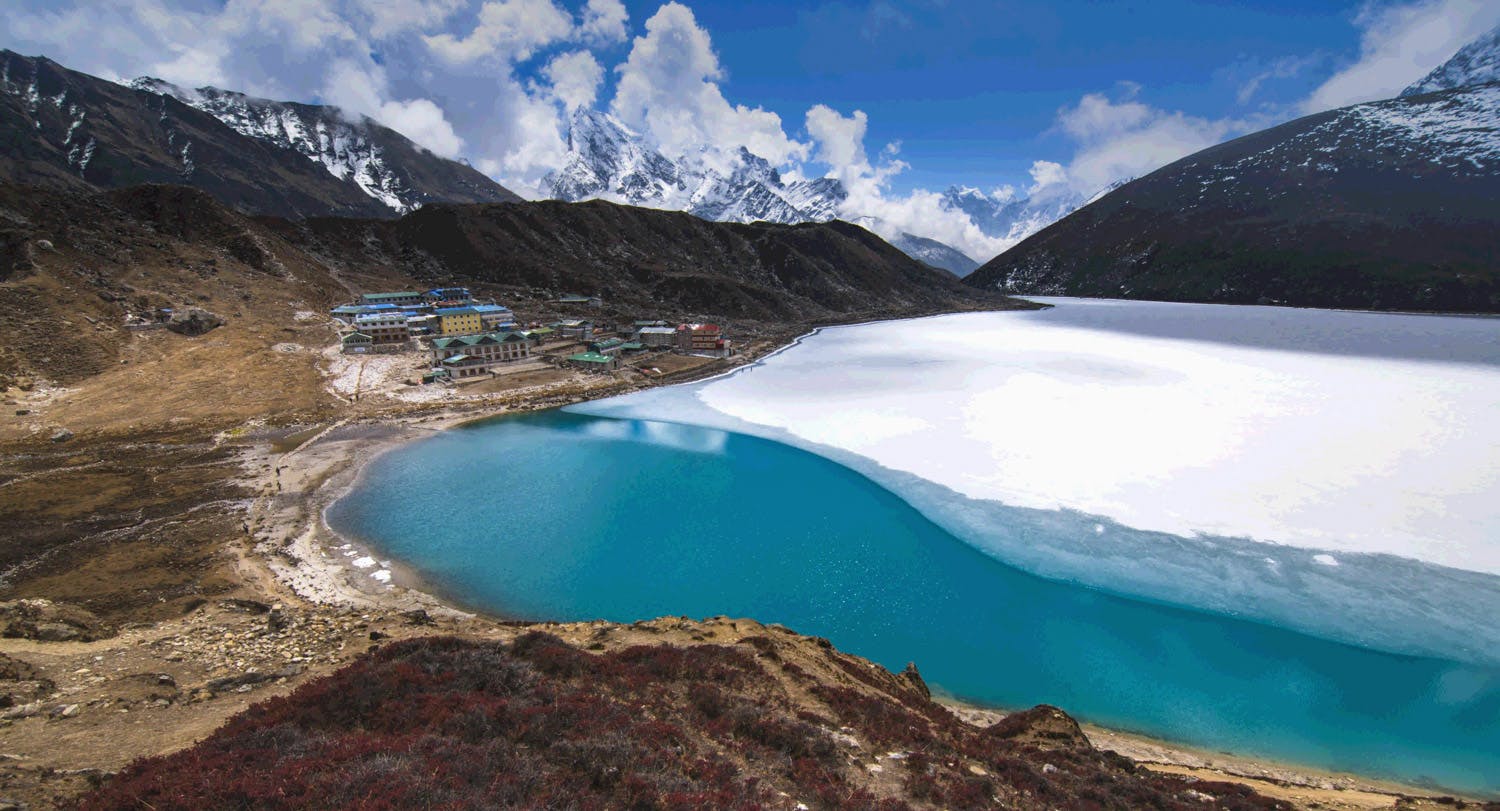 We wanted to move trekkers away from the riskier Pin Parvati Pass route. The trek had a lot of exposed sections where even a small slip could result in the death of a trekker. Not many were aware of the dangers.
The Pin Bhaba Pass offered little risk but came with better views than the Pin Parvati Pass. The crossover from the greenery to the deserts of Spiti was stunning.
Result: It took more than two years for the trek to gain traction. However, since 2018, the Pin Bhaba Pass has become one of the most sought after crossover treks at Indiahikes. Our groups get filled within weeks of opening. Hearteningly, the traffic on the Pin Parvati Pass route is dipping.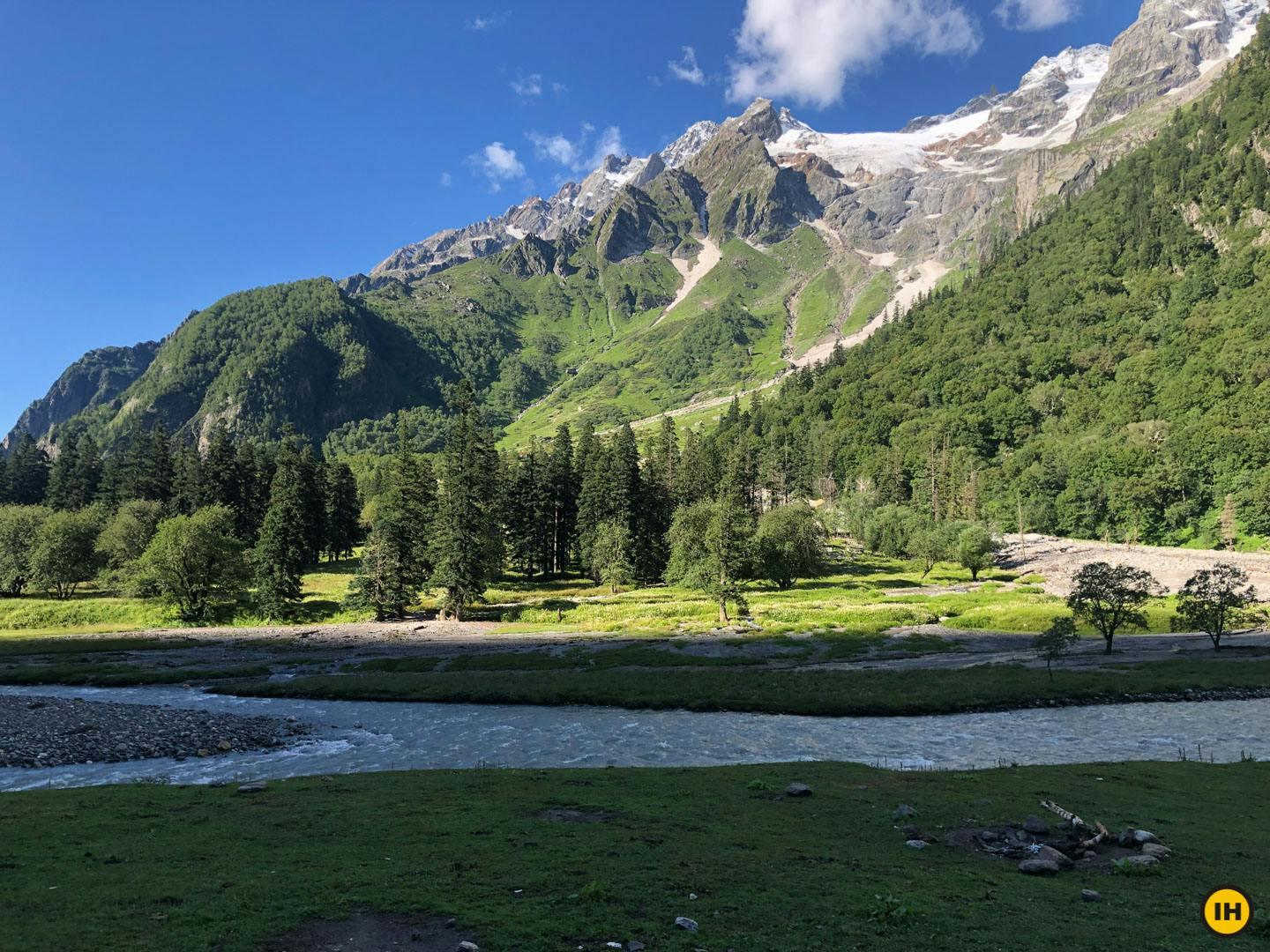 4. Mukta Top (documented 2018)
It was an experiment to see if people would take to treks that were very close to each other. In future traffic from crowded trails could be weaned away if this experiment was successful. We didn't want to make such an experiment with a popular trail. Both Dayara and Mukta Top were new trails — this made them perfect for an experiment on a small scale.
Even though Dayara Bugyal was in close proximity to Mukta Top, the trek offered terrific visual variety in its forests. This was a rarity. The summit views were stunning too.
Result: Mukta Top took time for trekkers to understand. They could not imagine we were focusing on the 'variety' in the forests. However, by 2019 trekkers started spreading the good word about Mukta Top. The trek saw a whopping 783% jump in trekkers in 2019.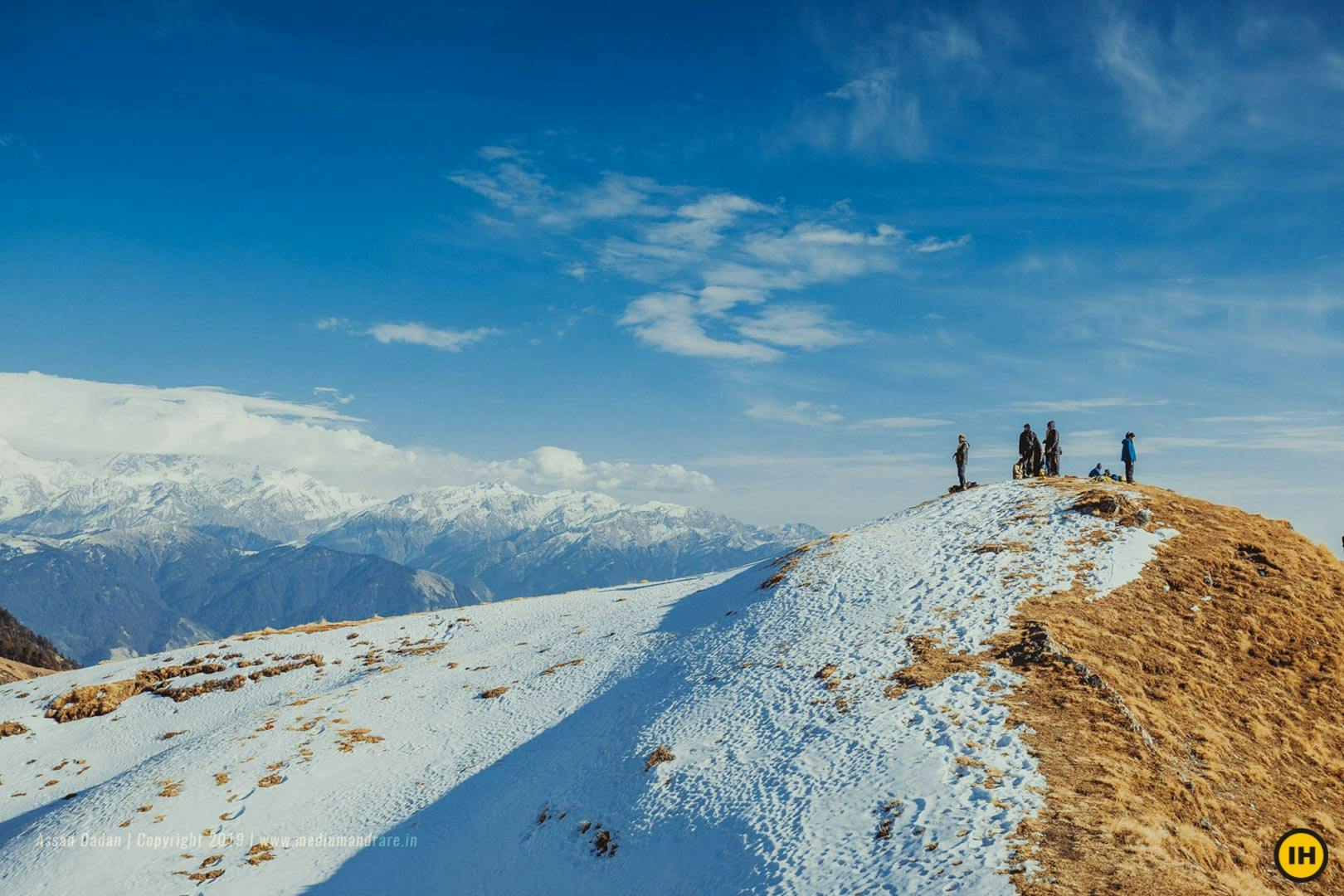 More than anything, our experiment was successful. Trekkers did not see Mukta as a close proximity trek to Dayara Bugyal. They saw it independently for what it was. This gave us the confidence to open Phulara Ridge next to Kedarkantha.
5. Chhattisgarh Jungle Trek (documented 2018)
We were keen to see if trekkers would do treks outside the Himalayas. The Chhattisgarh Tourism board was very keen to open trekking in Chhattisgarh. The state had an ignominy of Maoist terrorism surrounding it. As Indiahikes they knew we could change trekkers' perception.
Along with the Chhattisgarh Tourism board, we explored a region in the buffer zone of the Achanakmar Wildlife Sanctuary, close to the source of the river Narmada. We explored another wonderful trail inside the Guru Ghasidas national park. In this trail animal sightings were common.
Result: Trekkers who were used to Himalayan treks had their attention piqued. This was a new experience. More than 200 trekkers experienced the beauty of this region in the short window that we opened the treks.
The treks are yet to find as much success as our Himalayan treks. The Guru Ghasidas National Park trail that trekkers were beginning to love was closed by the forest department. It was made a tiger corridor.
Early signs show that treks outside the Himalayas can be as popular.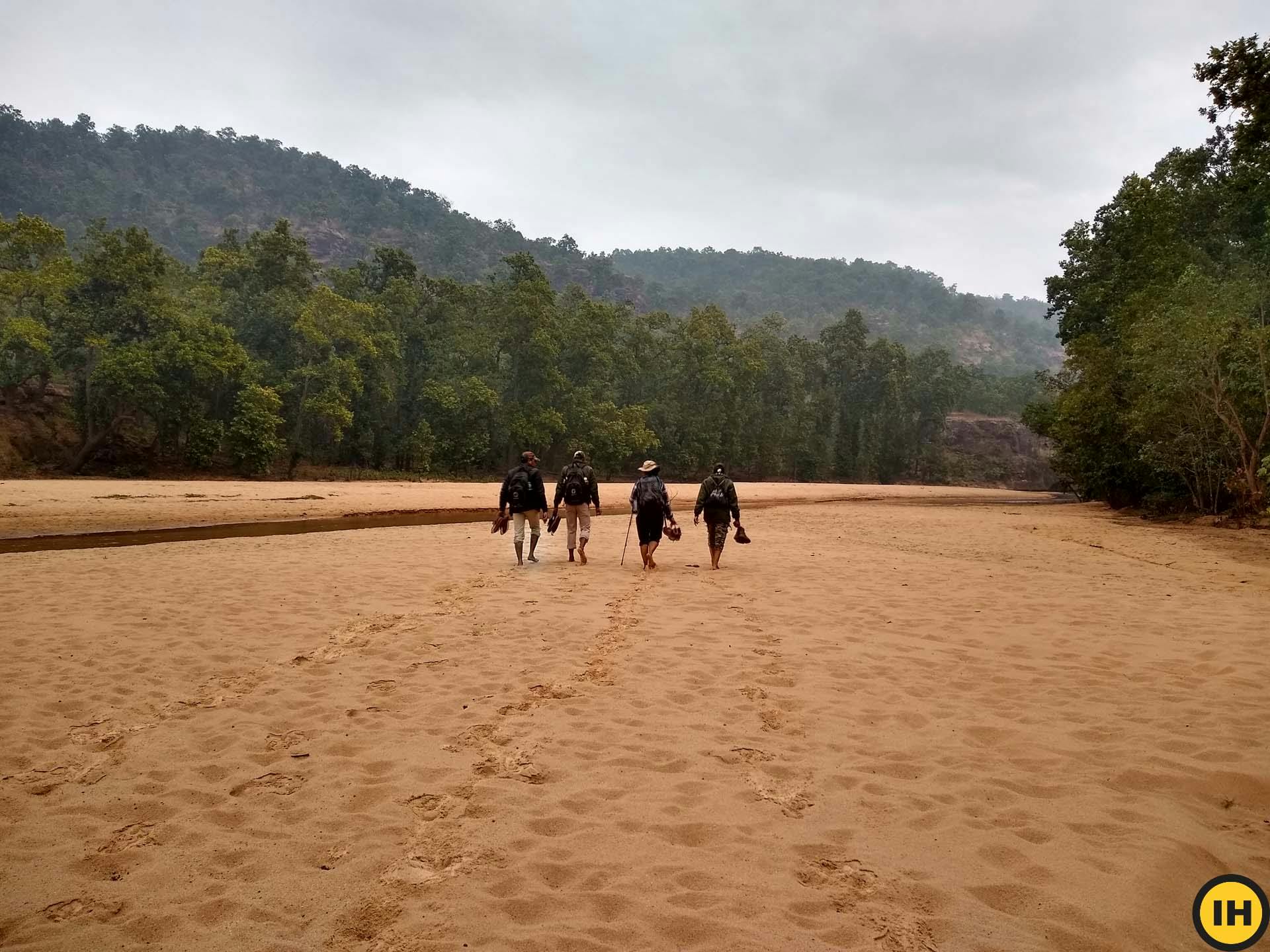 This was another experiment to see if trekkers could be moved away from crowded trails. Our Annapurna Base Camp trek in Nepal was drawing a good number of trekkers.
Could trekkers be weaned away from the popular trail in a foreign country like Nepal?
Our exploration team brought out the fabulous Khopra Ridge trek. You could see more than 23 famous summits of mountains of over 7 and 8 thousand meters on this trail. The fantastic cloud formations on the trek along with the trek to Khayar Lake at above 15,000 feet were terrific attractions.
The Khopra Ridge trek was significantly better than the Annapurna Base Camp trek.
Result: Trekkers were tentative at first. But a few brave trekkers decided to explore the trek. They were ecstatic. The word started getting spread around. In 2020 before the pandemic hit our country, our Khopra Ridge trek showed more bookings than the Annapurna Base Camp trek.
Our experiment to wean trekkers away from a crowded trail in a foreign country was successful.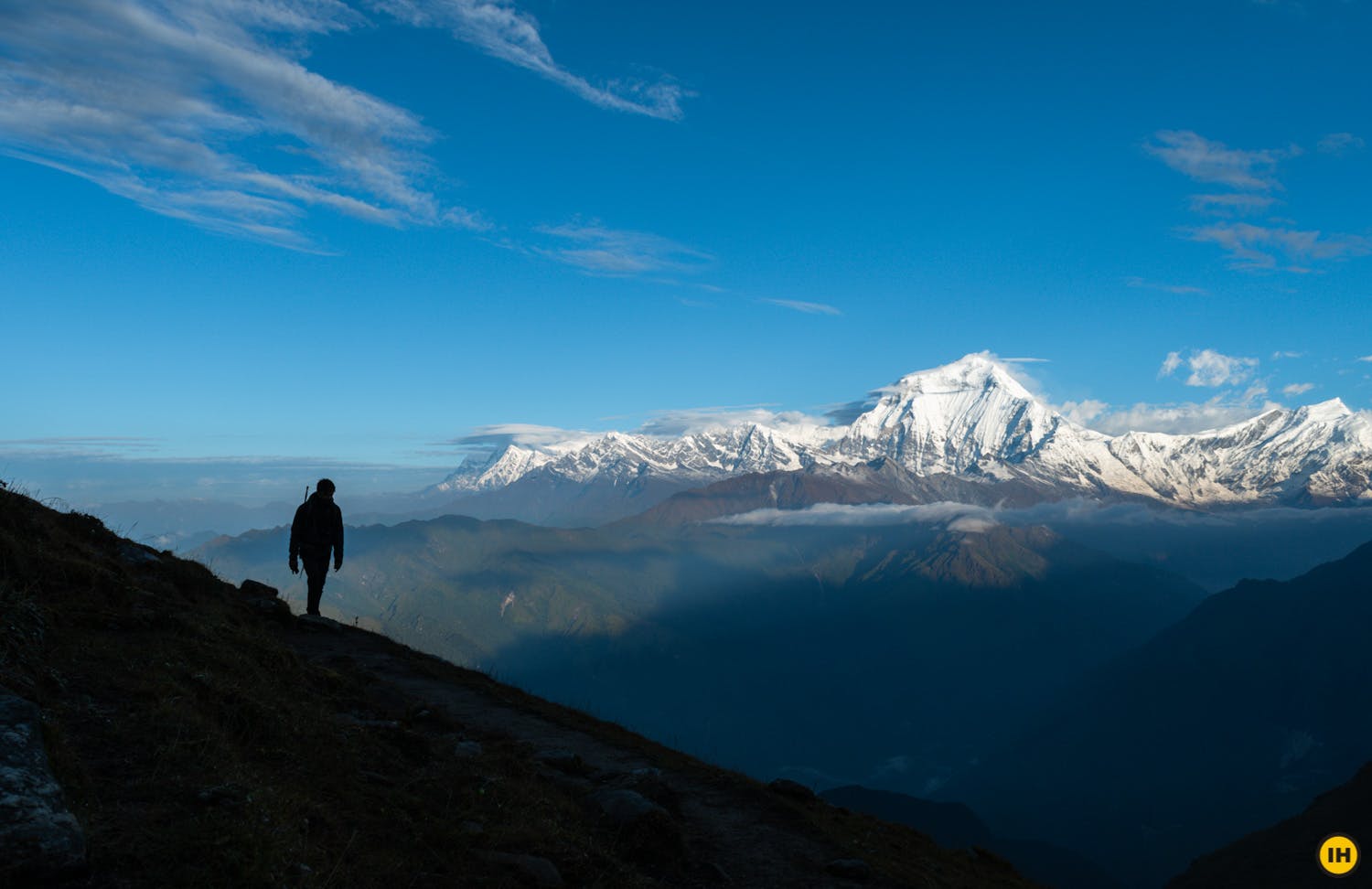 7. Deoban (documented 2018)
We wanted trekkers to walk on other weekend treks outside Nag Tibba, which had developed cult status.
Our treks every week were getting booked out. Nag Tibba, our flagship trek, was getting crowded day by day. We wanted to see if our successful experiments to wean trekkers away from a crowded trek would be possible even on a weekend trek.
Deoban was a trek near Chakrata. Deoban, as its name suggests, had large tracts of Deodar forest, our indigenous coniferous trees.
Result: Deoban saw an immediate interest in trekkers. They were hesitant at first but willing to try out a new trek. Indian trekkers had matured. Gone were the days when only the name of a trek attracted trekkers. Deoban saw multiple groups doing the trek in the short span of 3 months that it was open in 2019.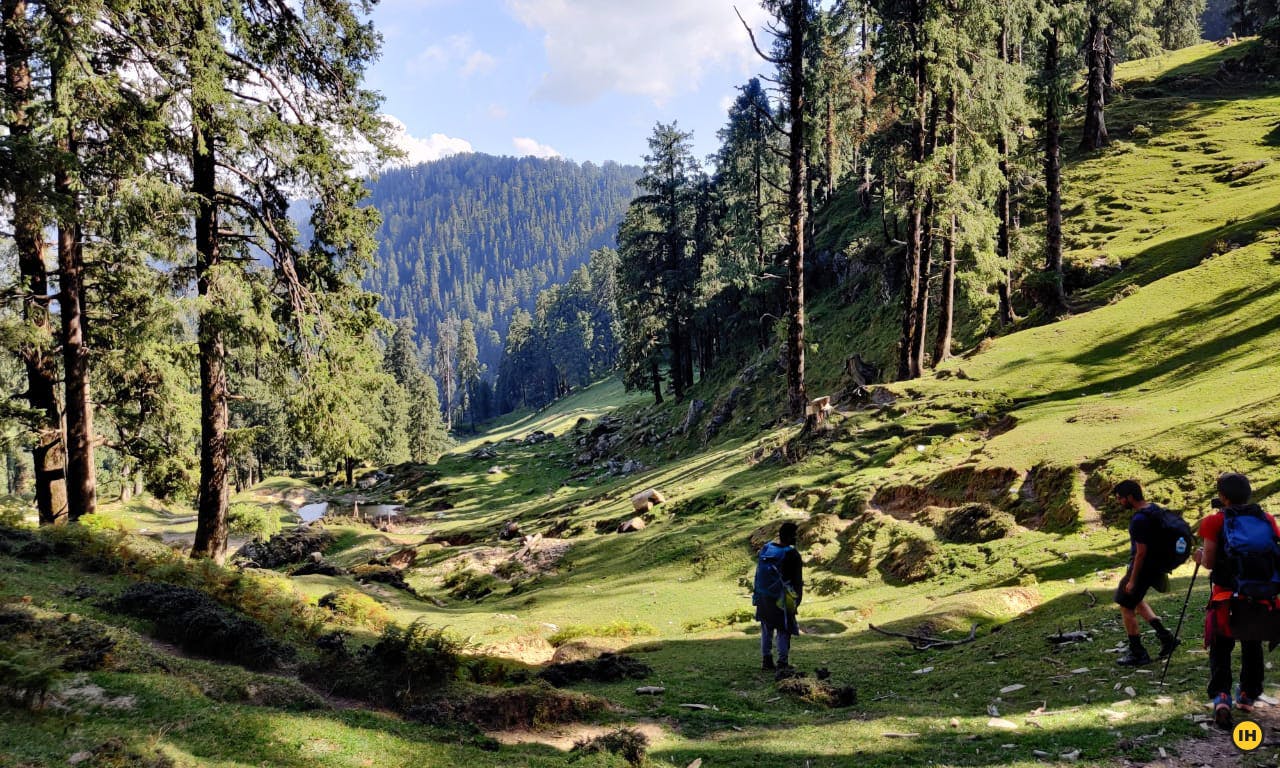 To reconfirm our thoughts about weekend treks we wanted to try out a similar experiment in Himachal Pradesh. The popular Prashar Lake trek with its road access was getting increasingly crowded and no longer fun.
We explored the Sainj Valley near Mandi in the Great Himalayan National Park. It was called the Pundrik lake trek earlier, but the lake was not its main attraction. The trek went into lovely recesses of the valley through splendid clusters of forests and clearings.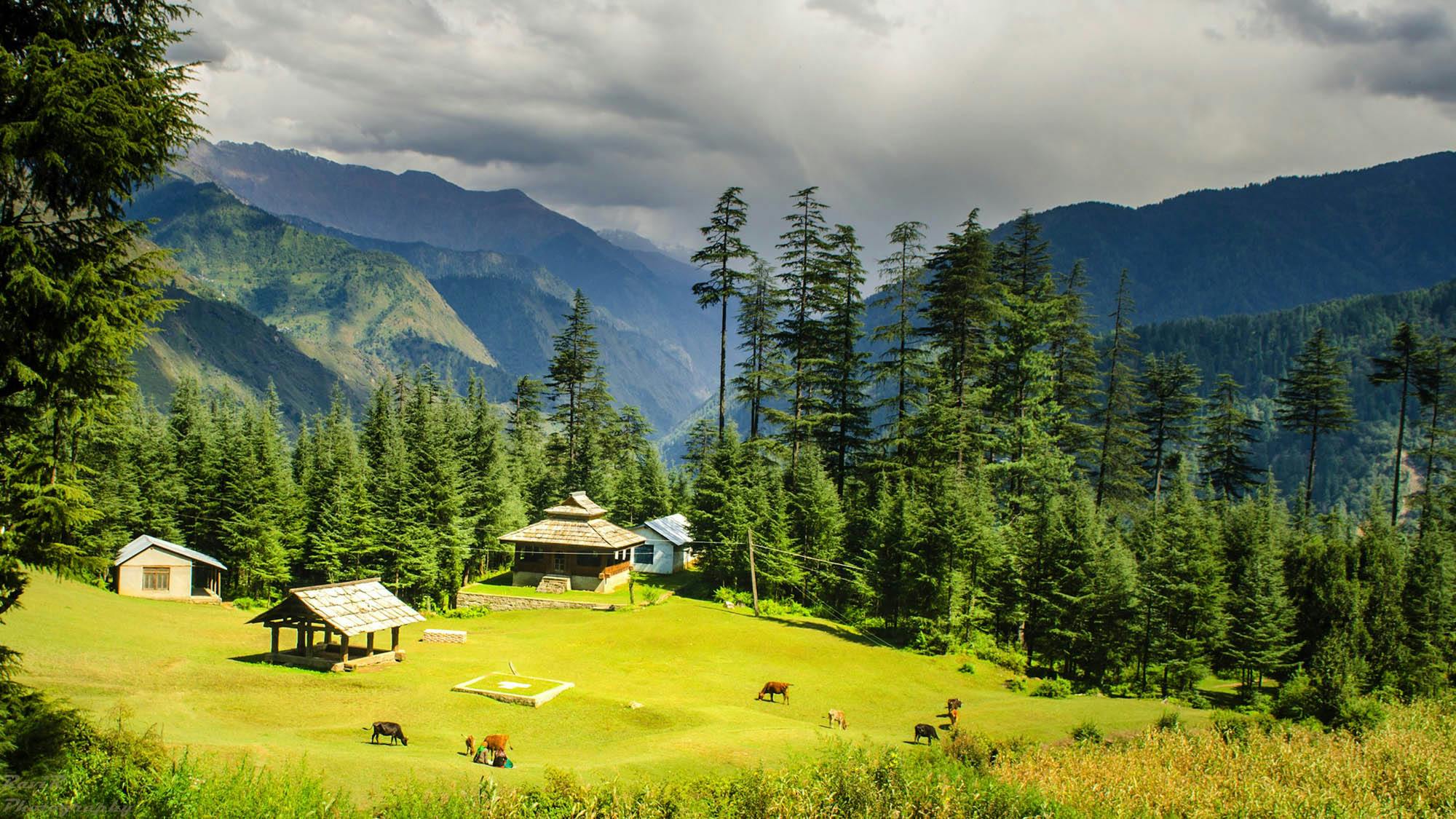 Result: Though trekkers have so far loved the trek, it has not caught their full imagination yet. Our experiment in Himachal Pradesh needs to continue with the Sainj Valley once the pandemic is over. It is too early to draw any conclusion yet.
This was an experiment to remove hesitation around a new trek. Gidara Bugyal, we knew, was the crown jewel of meadow treks. But trekkers didn't know that.
For years the trek has been inaccessible because of its remoteness. Only a few trekkers have stepped on it. Now, with its documentation, it was open to all.
Result: We have not opened it to the public yet. We ran a few unscheduled teams to test the response to the terrain. The initial response, as we expected, has trekkers already in love with it.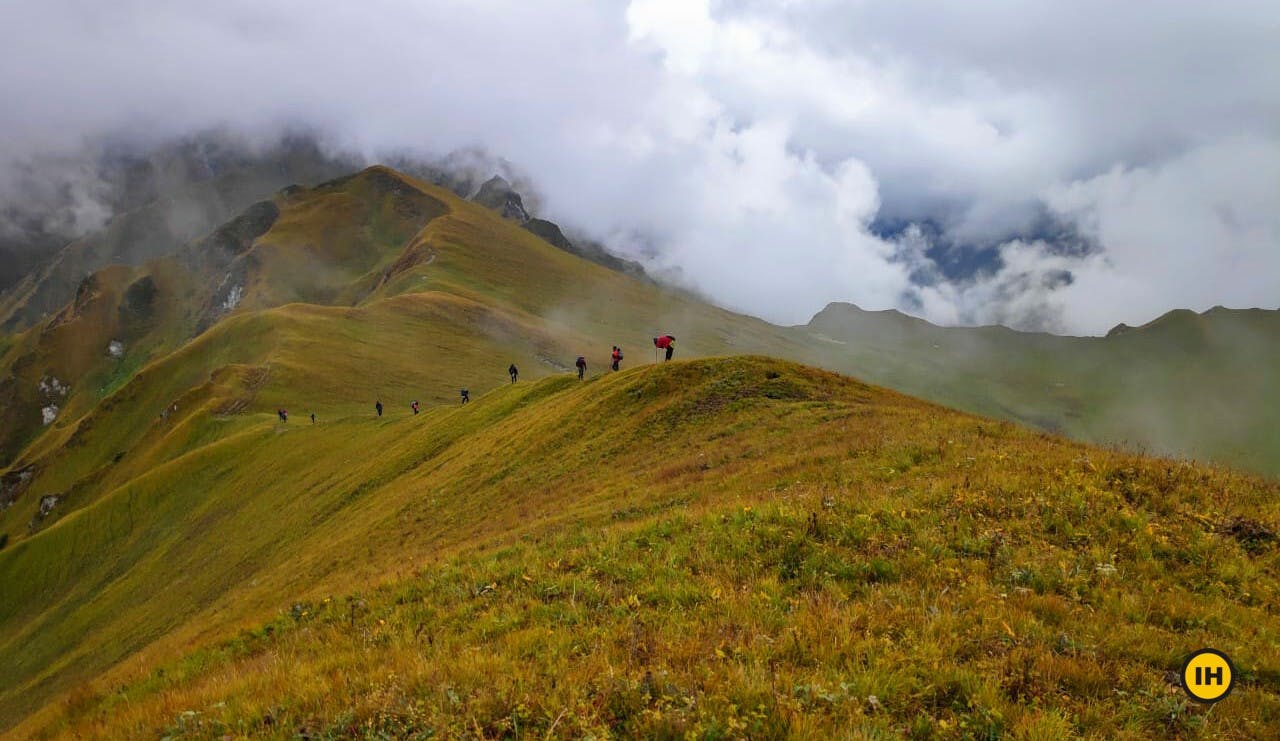 10. Atsunta Pass Trek in Georgia (documented 2019)
Were Indian trekkers ready for a trek in another country? A country few had heard the name of, or knew where it was on the map?
India had changed considerably since we started Indiahikes. Trekking had now become a mainstream sport. Was India ready for trekking outside the country? We wanted to test it with a trek that was not in the popular countries like the US, France, Italy, Austria or Switzerland. Could a not-so-popular country get trekkers to trek in its land?
Indiahikes explored the superb Atsunta Pass trek in the remote corners of Georgia, bordering Russia. In the Caucasus mountains, the grasslands were the grandest we had come across.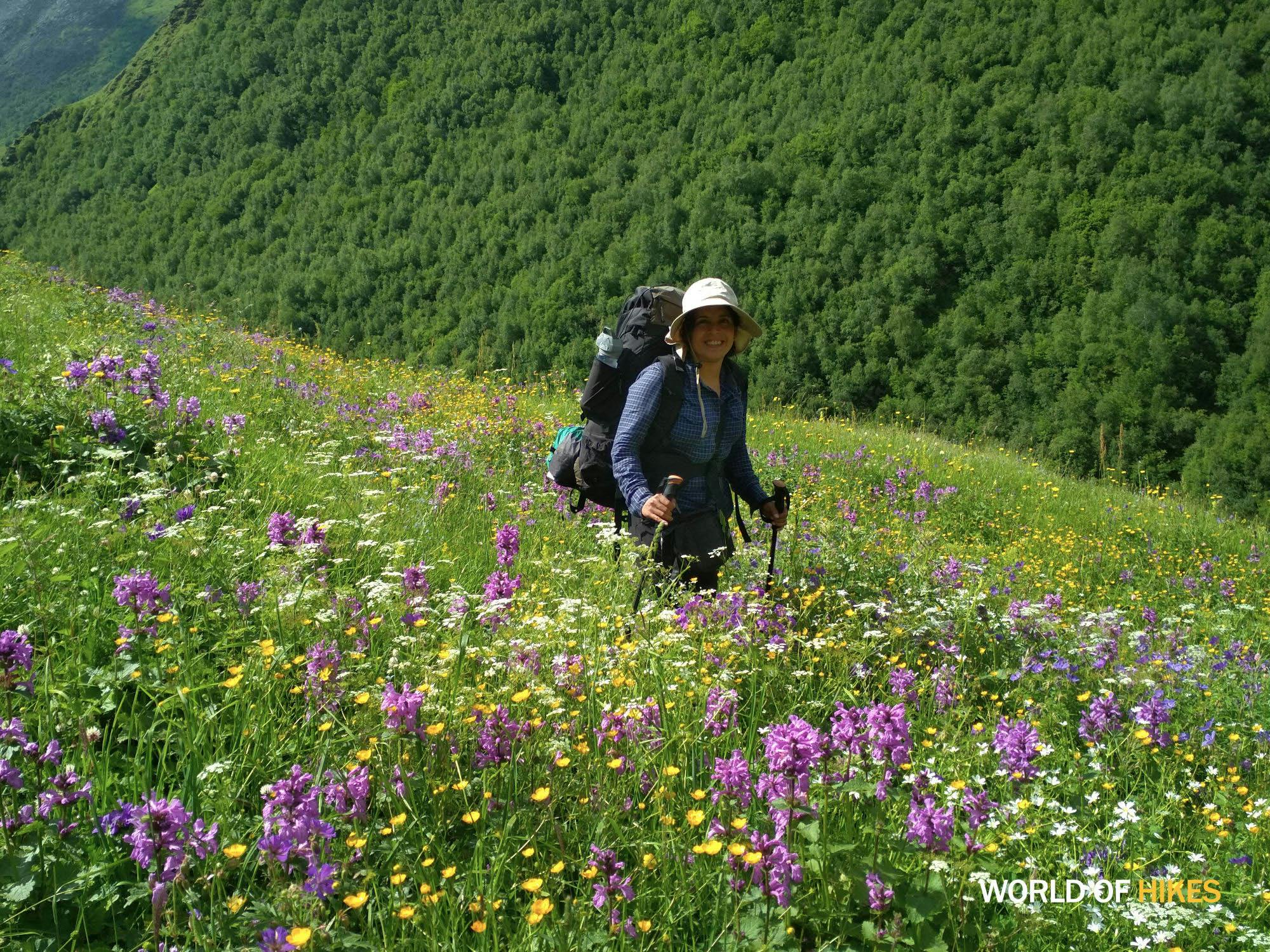 On our return from the exploration in July 2019, we announced the trek within the next month, before the trail closed for winter. It was the quickest we had announced a trek in Indiahikes' history — that too in a foreign country where visa, flight tickets had to be booked.
Result: Though we announced only one group, and just one month before the trek date, the group ran full in its very first batch! Though it is too early to tell, it looks like India is ready to trek internationally.
Conclusion
These 10 relative unknown treks have gained in popularity over time (or could gain). These are not our blockbuster treks like Kashmir Great Lakes or Kedarkantha. But these treks have played a big role in our experiment to change trekkers' behaviour.
Trekkers in India are now more willing to experiment with different genres of treks; they are moving away from crowded trails; they don't mind trekking on unheard trails. These are the results of our experiments.
These 10 treks that I wrote about today are galloping faster than our popular treks. Their rate of growth is higher at close to 50%.
In our work if we are able to bring about behavioral changes, then the work is extremely rewarding. In the 12 years of Indiahikes' existence, one of the many reasons that make us proud is how we have been able to bring about perception changes in people.
Is there any other behavioral change that you would like to see in trekkers? Advice us with your suggestions in the comments section below.
Latest Videos
"Pin Bhaba Pass, A Challenging Crossover Trek"
"Dayara Bugyal, An All-Season Trek For Beginners"
"Why You Should Choose The Gokyo Ri - Everest Base Camp Trail"
Sign up for our much loved Weekly Mailer
We have terrific trekking tips, trek updates and trek talks to look forward to