Crowds on Treks: Are They Good or Bad?
Share this story
I've picked up a controversial topic today (I'm wondering why I keep doing this to myself).  But I've been conflicted about this for a long time. 
At Indiahikes, we firmly believe that everyone must trek. Trekking transforms lives; it profoundly impacts the mind, body and spirit like nothing else can. We believe that everyone must feel that sense of transformation. So when we see more and more people trekking, it gives us a deep sense of satisfaction.
At the same time, we are extremely vehement that trekking must be sustainable, without any harm to the environment.
This is where my conflict is. Almost everyone correlates crowds to environmental harm — the more crowd there is on a trek, the more damage it does to the environment. The more it spoils the trekking experience. 
But does this argument hold water?
Why is there such a hue and cry about crowds? 
Well, there are two types of "crowds" on our trekking trails. 
There's one type of trekkers, who are sensitized about the fragile ecosystem they're trekking in. They trek minimally, respect the environment, and make little or no noise. They leave mountains better or at least leave no trace. They approach the mountains with what we call "the spirit of trekking." In fact, the best of our trekkers are always rewarded with a Spirit of Trekking award. 
On the other hand, there's another type of trekkers who come to the mountains with a "tourist" mindset. They play loud music, use single-use cutlery for every meal. They want the luxuries of a city in the remotest areas of the Himalayas. When there are such trekkers, even two seems like a crowd. 
This is where it bothers me when a few naysayers raise a hue and cry that Indiahikes takes too many trekkers to the mountains. They must realise that there is an unprecedented demand for trekking in our country. If Indiahikes groups are full, trekkers are forced to find another way to go. Trekking isn't going to stop, the crowds aren't going to reduce. When such is the case, I would rather have a larger group of sensitized trekkers than small groups of unsensitized trekkers.
There's another sect of people that need a reality check. These are people who complain that Indiahikes charges too less and makes trekking accessible for too many people. We strongly oppose such an elitist mindset where the mountains and their beauty are reserved for those handful who can afford exorbitant amounts. We work with the vision that Everyone must trek, and they must trek with the right spirit of trekking.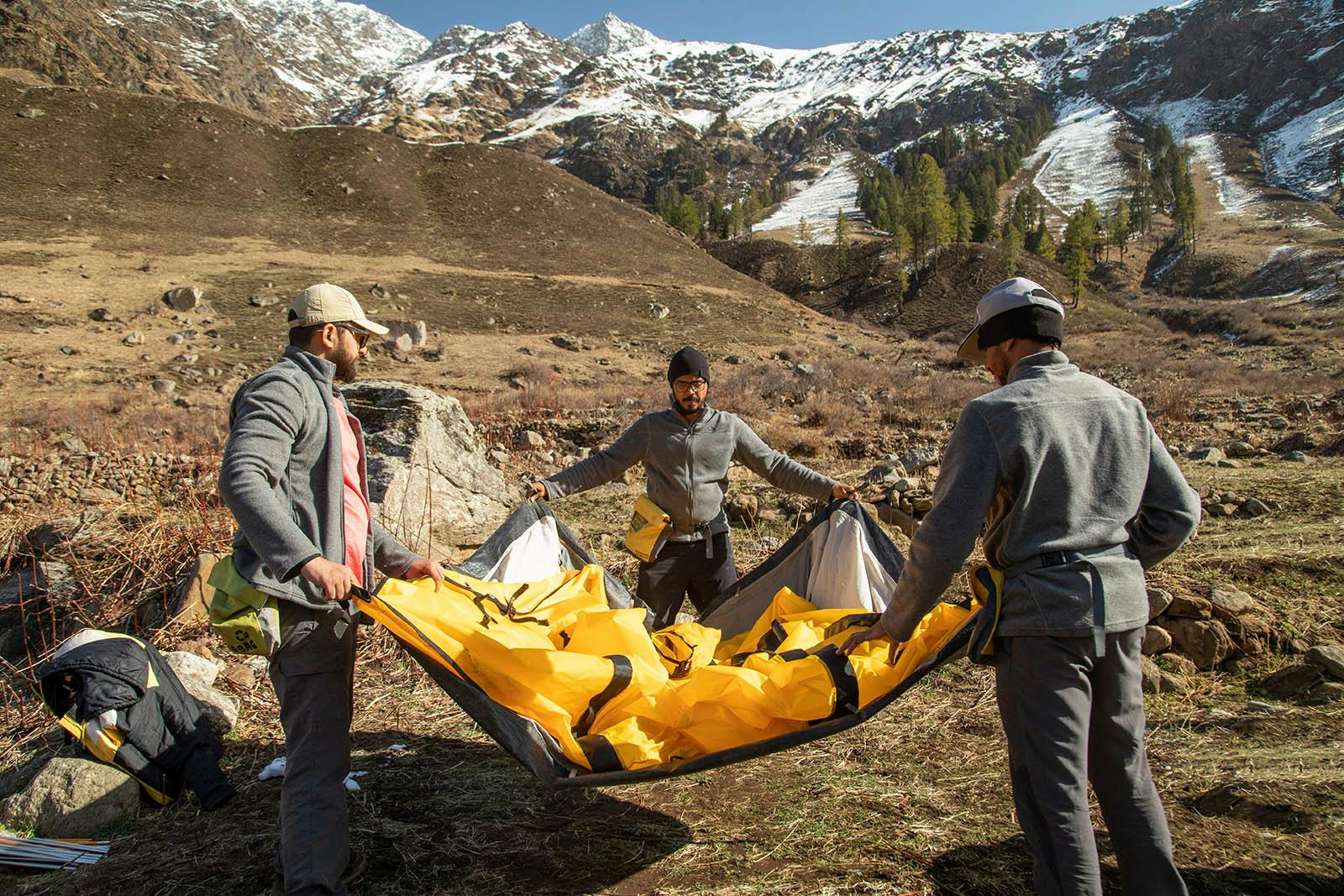 That brings me to the question — are crowds the problem or is management of the crowds the problem?
Very frankly, compared to the rest of the world, India is still in a nascent stage when it comes to trekking. If you look at footfalls of popular trails around the world, the numbers climb to 1,000 – 2,500 a day, often rising to half a million hikers in a year. This is true of the famous Inca Trail in Peru, the EBC and ABC treks in Nepal. Yet, these trails are pristine, without damage to the environment. In India, an extremely popular trail like Kedarkantha may have just around 20,000 trekkers going in a year, meagre numbers in comparison to the world. 
When trekking is at such a nascent stage in our country, trekkers do not automatically come with the right mindset. 
Every day, about 70 – 75% of trekkers are stepping into the Himalayas for the very first time. They need to be taught how to be in such a fragile ecosystem. 
This is where every trekking organisation needs to address the behaviour of their trekkers. 
It's up to each organisation to ensure that their trekkers care for the environment before they care for themselves. It's up to the organisation to put processes in place that ensure their presence in the mountains causes no harm to the environment. It's up to the organisation to leave mountains better.  
This is not easy. Just to instill the right mindset and behaviour among trekkers, Indiahikes has a team of nine Experience Coordinators working day and night. 
As for putting processes in place, around 15% of our income goes into bringing about sustainable practices in trekking — a huge amount for any organisation. 
Can every organisation that's taking trekkers into the Himalayas assure that? I don't know. It's not practical to expect that either.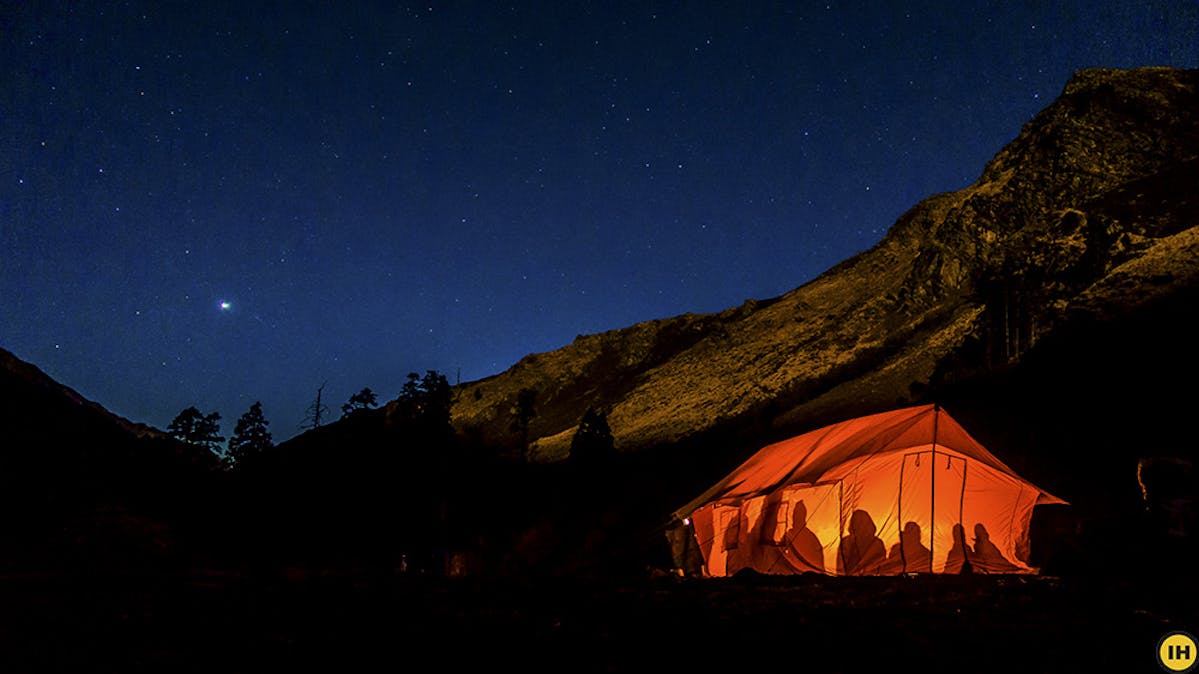 Every trekking organisation has a strong influence over how their trekkers behave in the mountains. Yet, it isn't easy to exercise that influence correctly. Picture by Abhijeet Karwande
What are the real solutions to manage crowds?
Trekking as a sport and tourist activity needs recognition 
To begin with, trekking is still not a properly recognised sport or tourist activity in our country. It is often parked as a subdivision under mountaineering or "tourism." This lack of recognition is the first impediment, which does not allow the sport to grow with the government's involvement. 
When an activity such as trekking goes unrecognized, even its economical benefits to the state go unrecognized, which gives the government little or no incentive to invest in it and regulate it. 
The government NEEDS to step in
When I look at the most populous trekking trails of the world (including our neighbours in Nepal), I notice that despite crowds, trekking trails are clean, well-managed, and with good infrastructure. There is a mechanism to care for the trail, to regulate the numbers, to ensure a certain discipline in trekking.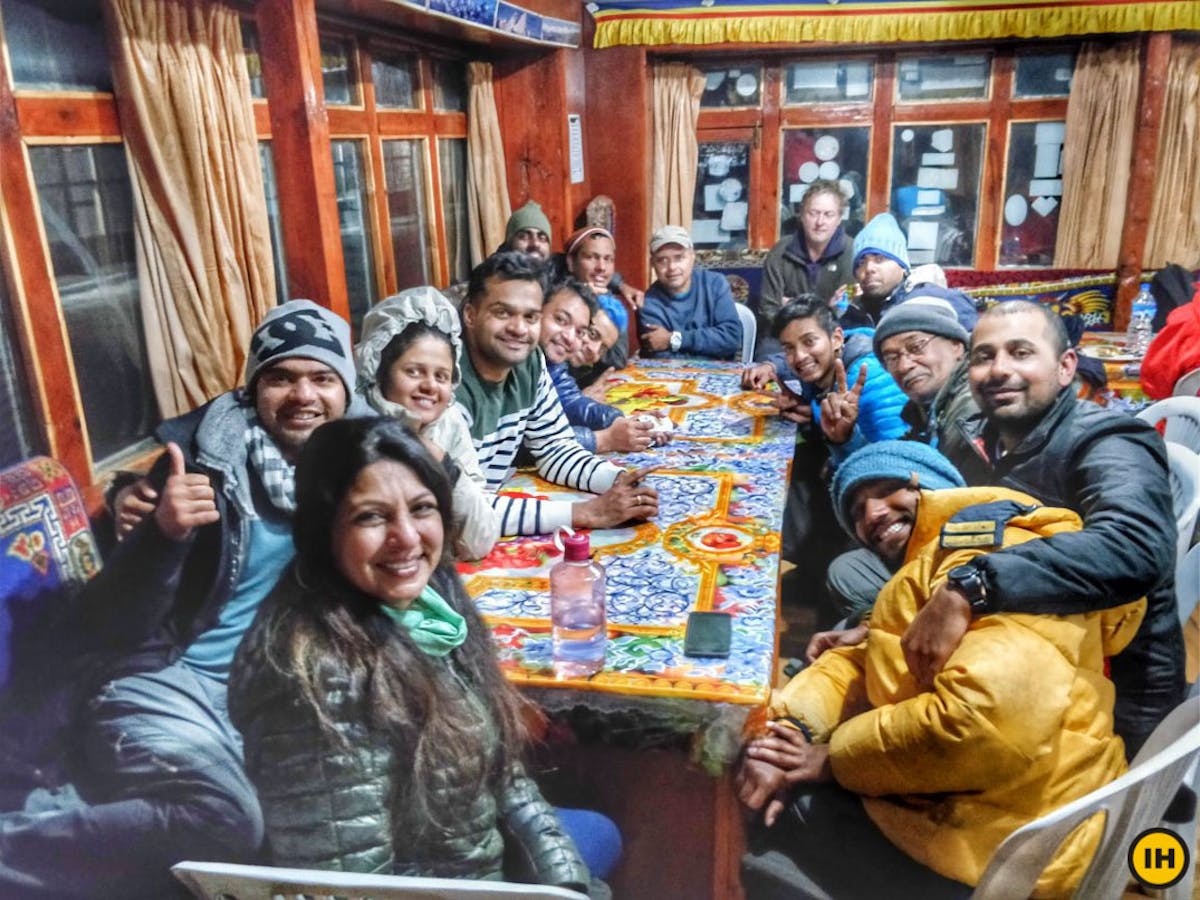 Trekking trails in Nepal are an excellent example of how the government has taken initiative to build infrastructure (tea houses such as this) and manage crowds and thereby, waste on the trails.
The biggest difference is the involvement of the government.
In India, the government has not yet seriously stepped into the trekking world.
There is no infrastructure, there is a weak waste management system, there is little regulation. While trekking organisations as large as Indiahikes can manage these to a certain extent, it is possible only to a certain scale. Without the government's support, it's a losing battle. 
On the other hand, trekking regulations are still rudimentary in our country. They are often driven by reactions to sudden petitions or environmental emergencies. Many treks like Kheerganga, Stok Kangri, Kanamo Peak have been closed by such restrictions. These are strong steps that can be detrimental to the economy of the region. It is not a step forward, but a step backward. 
We have got to stop overcrowding trails 
There is an issue of overcrowding on certain treks — Kedarkantha, Kashmir Great Lakes, Brahmatal… Every trail has a certain "ecological carrying capacity" (defined as the number of visitors or visits an area can sustain without irreversibly degrading natural resources). While these are not really researched in our country, common sense tells us that a lot of trekking trails have already reached their threshold, simply because of mismanagement of crowds. 
Until these crowds can be managed by their organisation or the government, trekkers must choose to spread out rather than head to the well-known names. 
The government has taken a good step on the Gaumukh Tapovan trail by limiting the number of trekkers per day. Similar steps have been taken on local treks (like Kumaraparvatha). But is this going to work without the other initiatives of waste management and trail discipline? I don't think so.
Conclusion
At the end of the day, if you ask me, crowds are not really an issue, but management of crowds is an issue. 
If every organisation can take charge of their trekkers, better yet, take it up as a collective responsibility to collaborate and protect the environment, the entire trekking community can make a positive difference, leaving mountains better.  
If the government steps in with the required funding, manpower and infrastructure, then trekking can grow in a healthy way. State governments can reap benefits of growth in the economy brought in by trekking. Local employment can grow exponentially. 
I cannot help but end with the thought that a lot of good comes from trekking. It transforms trekker's lives, it transforms the lives of locals. It brings about a much-required behavioural change in society's outlook towards the environment. 
I truly hope to see a day when Indians don't have to step out of the country to see what modern trekking looks like. We should be setting an example for the rest of the world to see and learn from.
Sign up for our much loved Weekly Mailer
We have terrific trekking tips, trek updates and trek talks to look forward to