Top 14 Photos from February 2023 Photo Contest | Nominations Out!
Share this story
Top 14 Photos from February 2023 Photo Contest | Nominations Out!
Colours on Trek
Category Photo Contest Trekker Space
By Latika Payak
2023-02-27
We've received overwhelming entries for the February 2023 Photo Contest, more than 1050 within a month! The theme was Colours on Treks.
For this contest, we wanted to see the most colourful side of the mountains you have seen. Through photos of flowers, mountains, green meadows, forests, flowers, bird life, animals, or a mix of all of these elements
And we're glad to see that quite a few photographs brought out some brilliant colours on the trek.
It was difficult to keep the top nominations to 10 photos this time. Therefore, after multiple rounds, we were able to zero in on these 14 photographs. Take a look at them and vote for your favourite photograph :)
The voting form is at the end of this blog.
1. Budha Madhyameshwar Trek- Amaan Raja
Stunning view of Mt. Chaukhambha reflected in the lake.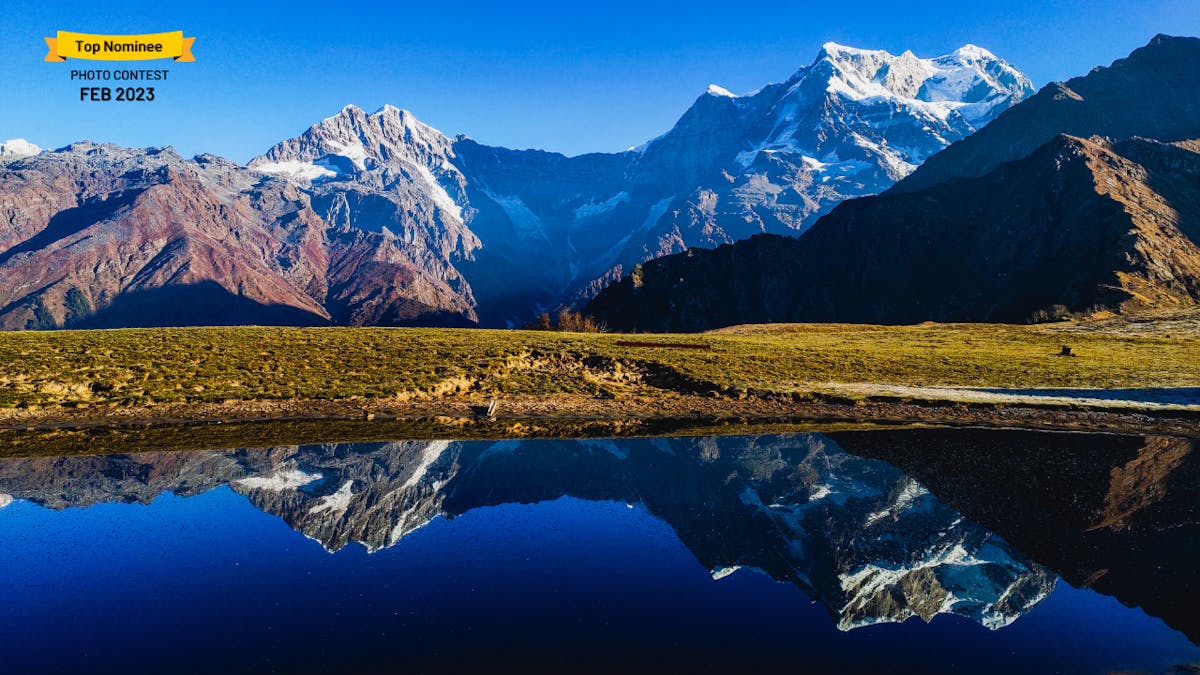 Photo by Amaan Raja
2. Dokriani Bamak Trek- Sagar Lanke
Look closely, this photo tells a story of the rising sun and trekkers getting ready for the trek.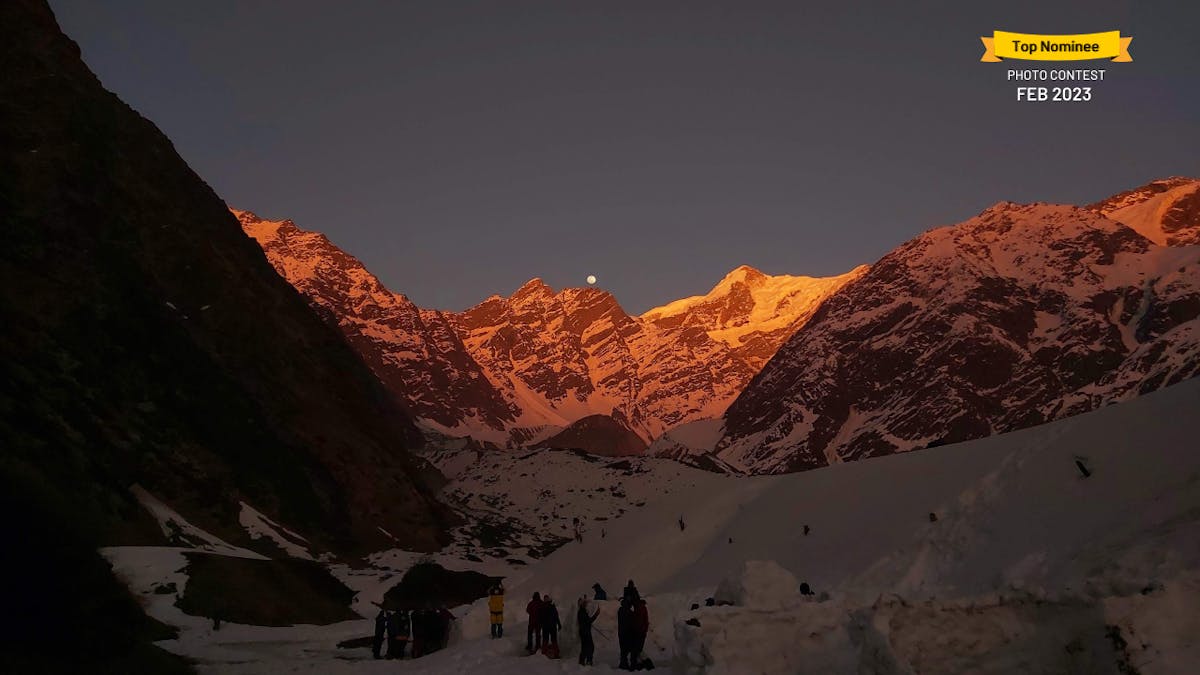 Photo by Sagar Lanke
3. Deoriatal Chandrashila Trek - Abhishek Gurudutt
This trek is known for bird-watching. But capturing birds through your lens is not easy.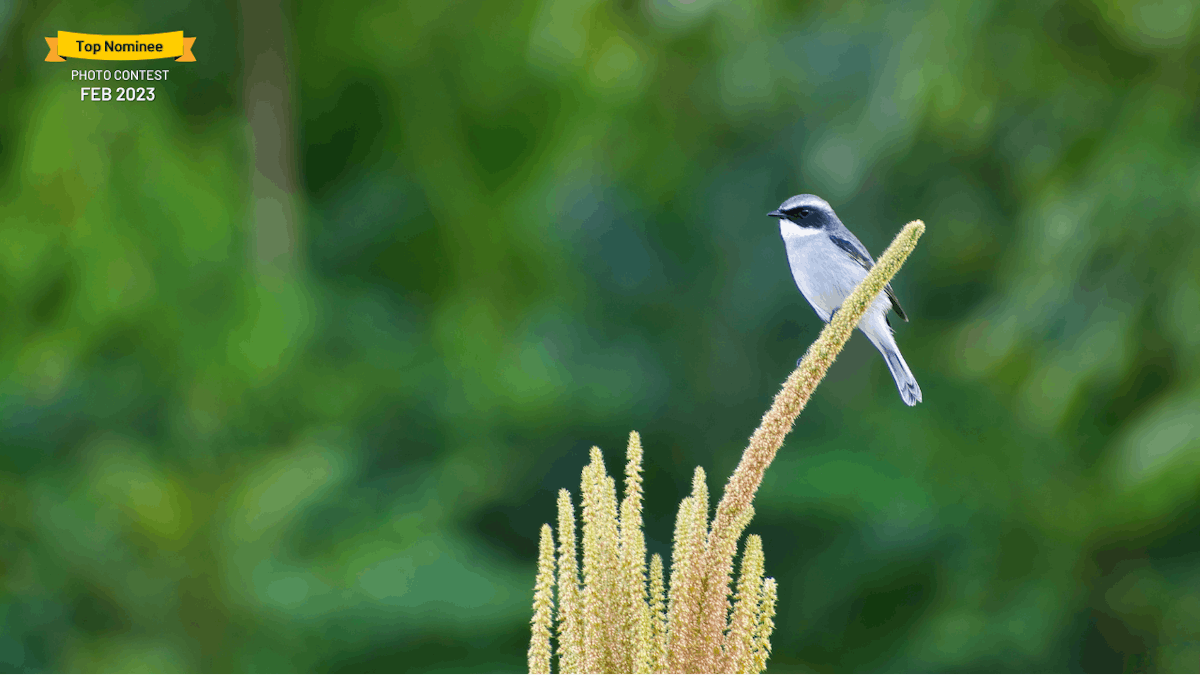 Photo by Abhishek Gurudutt
4. Nafran Valley Trek - Vishal Pawar
One of the new treks in Kashmir. This route is remote and takes you to some of the most scenic parts of the valley.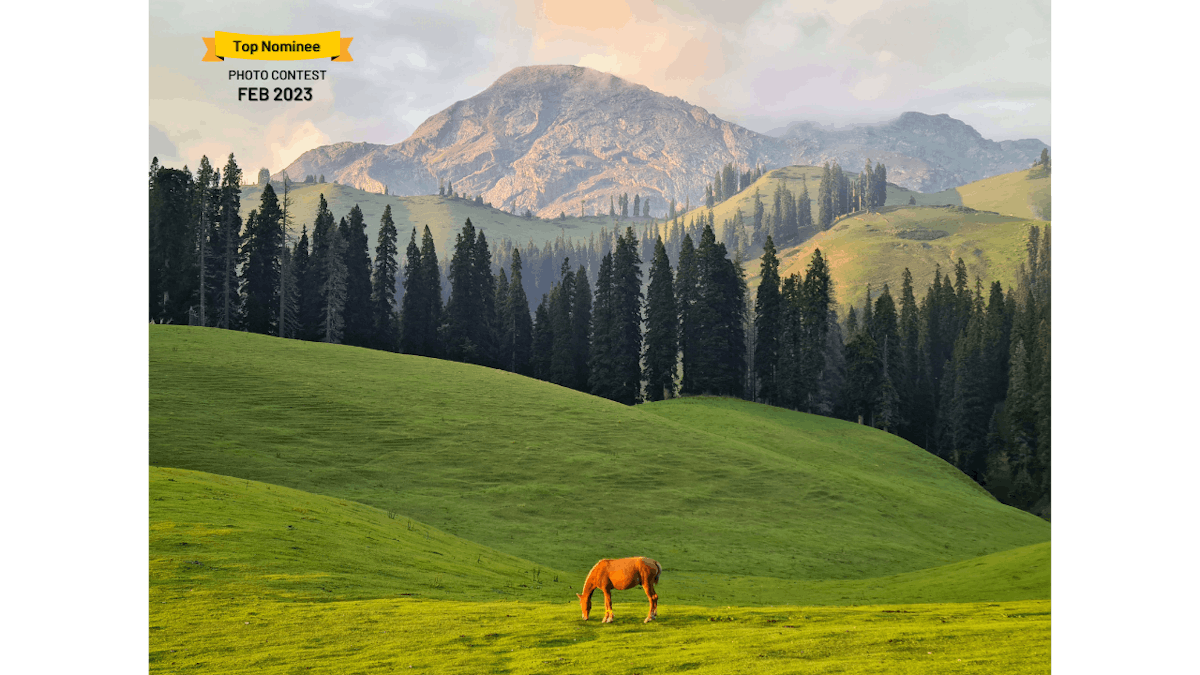 Photo by Vishal Pawar
5. Beas Kund Trek - Shriram Rajaram
Monsoon is a time for blooming flowers in Himachal Pradesh. And this picture depicts it beautifully.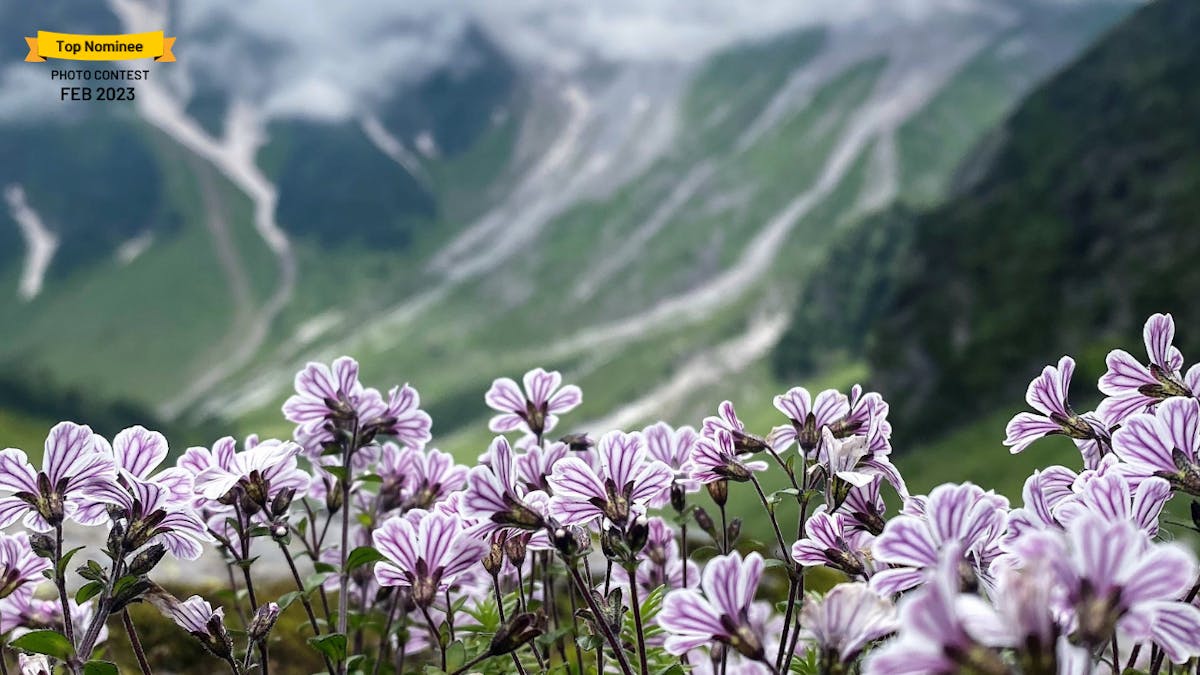 Photo by Shriram Rajaram
6. Nafran Valley - Chandni Ralli
Another one from this trek. Notice how coniferous trees line the beautifully manicured meadows. It denotes the perfect setting for a trek in Kashmir.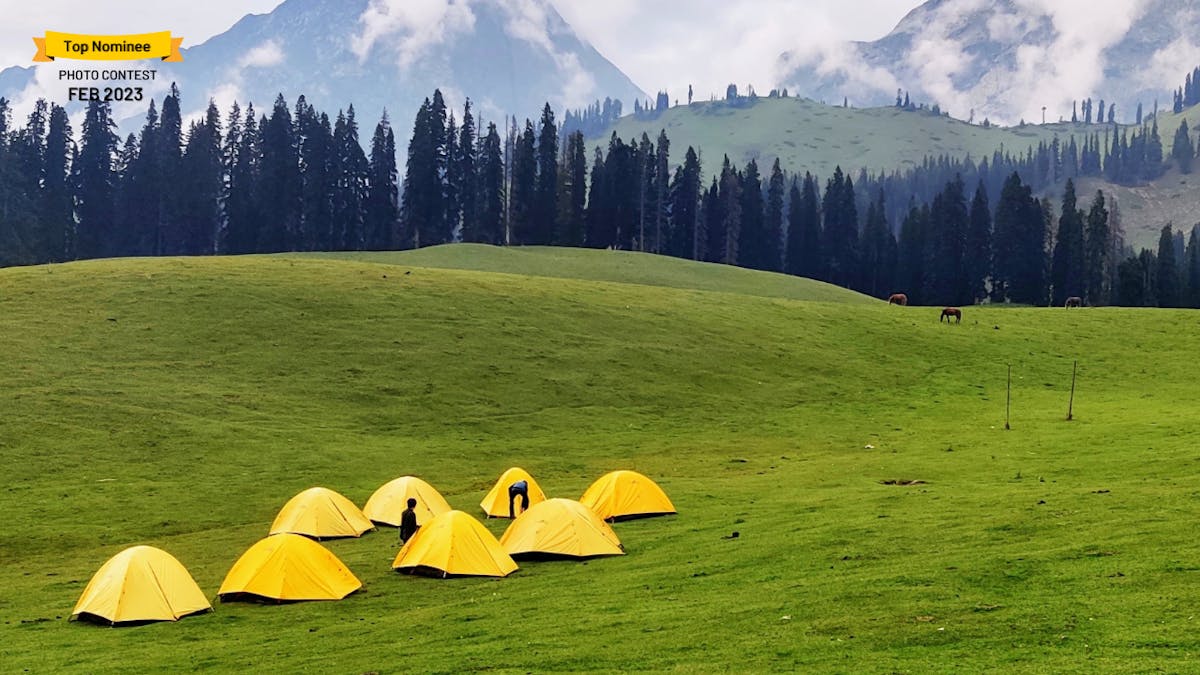 Photo by Chandni Ralli
7. EBC - Gokyo Lakes trek-Sushil Gowardhan
Look how the brilliant blue sky is getting reflected in the Gokyo lake. By the lake, you have the remote settlement of the Gokyo village. The turquoise roofs of the houses add to the beauty of this photograph.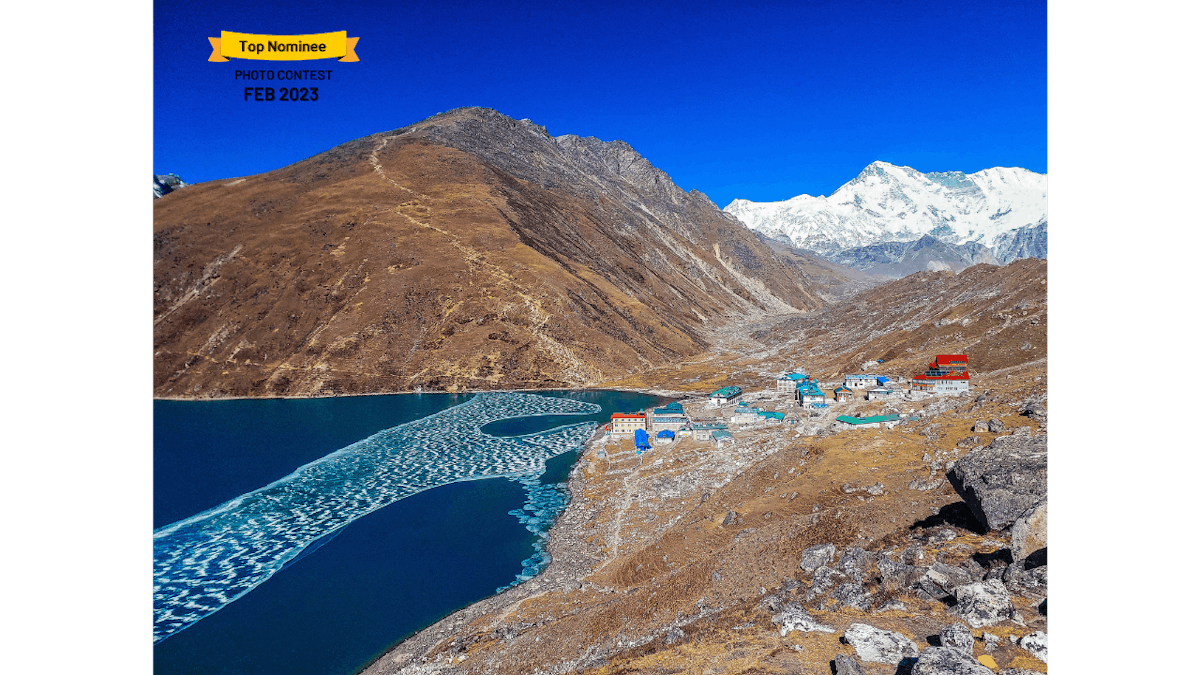 Photo by Sushil Gowardhan
8. Harsil Village - Apurva Ulabhaje
Trekking by a stream in the Himalayas is a charming experience. This photo instantly transports you to the land of the mountains, with the stream, trees lining it and the mountains rising in the backdrop.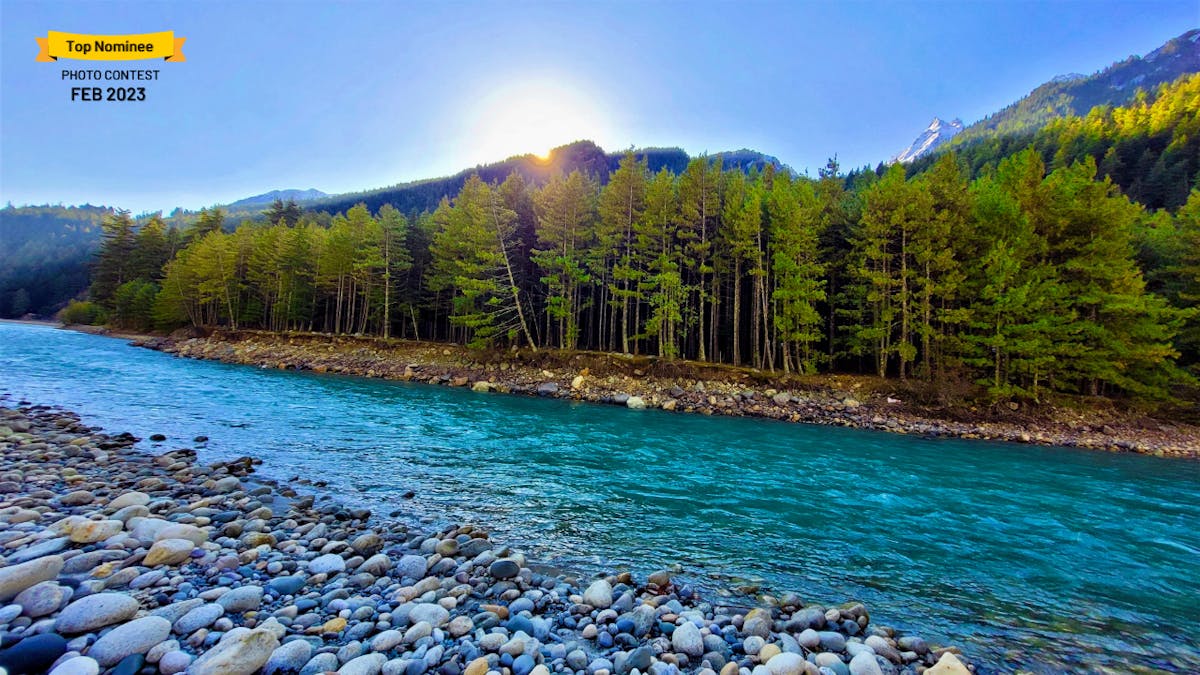 Photo by Apurva Ulabhaje
9. Deoriatal Chandrashila Trek -Yogesh Shinde
This is one of the iconic photos which depicts the arrival of spring on the Deoriatal-Chandrashila trek. The snow has not melted, but rhododendrons have started blooming. And that makes for a vibrant picture, doesn't it?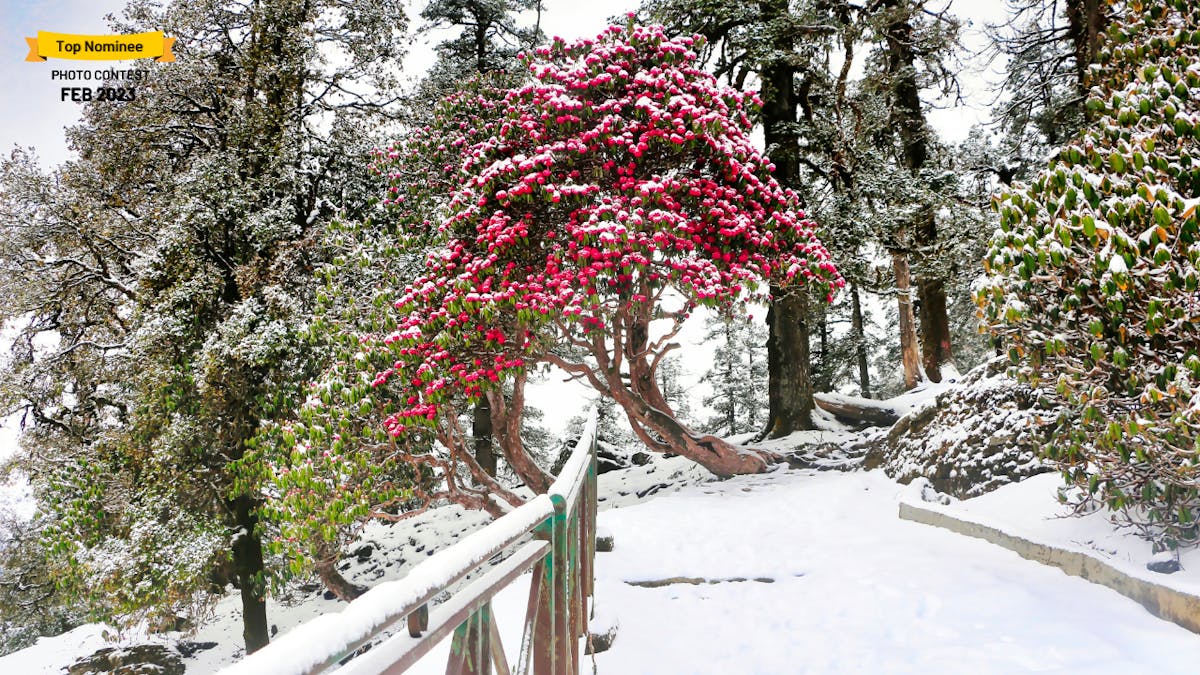 Photo by Yogesh Shinde
10. Kuari Pass - Amaljith M K
It's always a sight to witness the morning rays lighting up the Himalayan mountains. This photo beautifully captures that scene.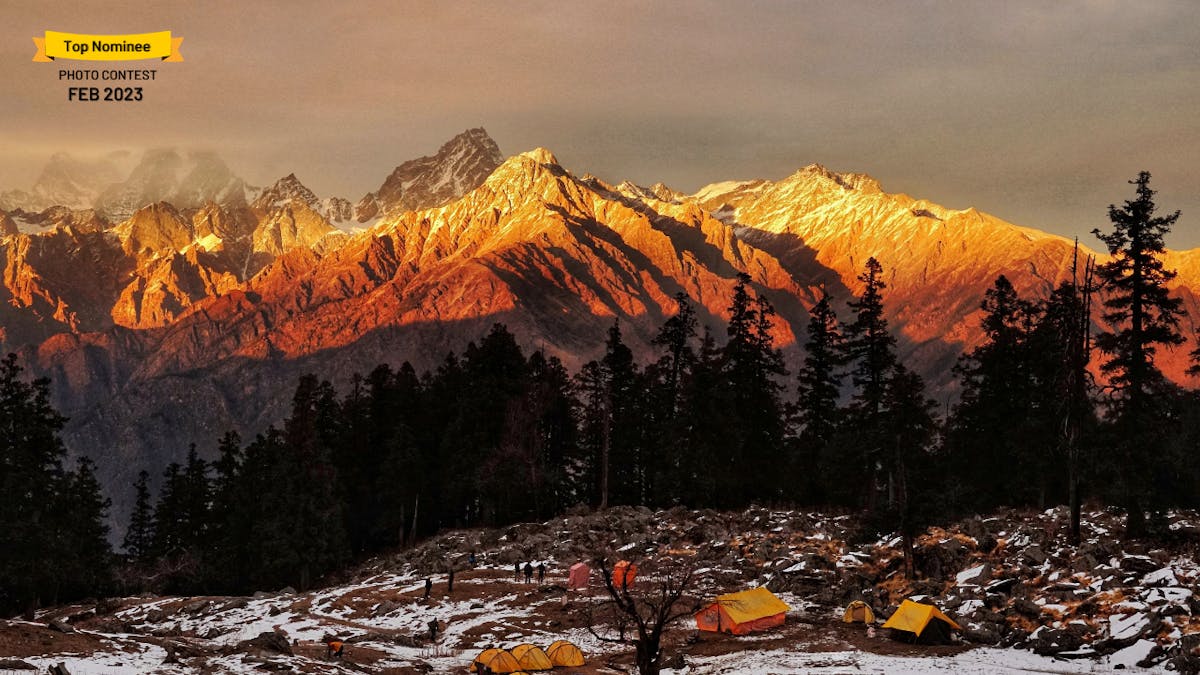 Photo by Amaljith M K
11. Sural Waterfall - Aditi Panatu
Coming across a handsome waterfall on a trek is refreshing. Notice the lush greens and the rugged mountains in this picture. It shows a great composition!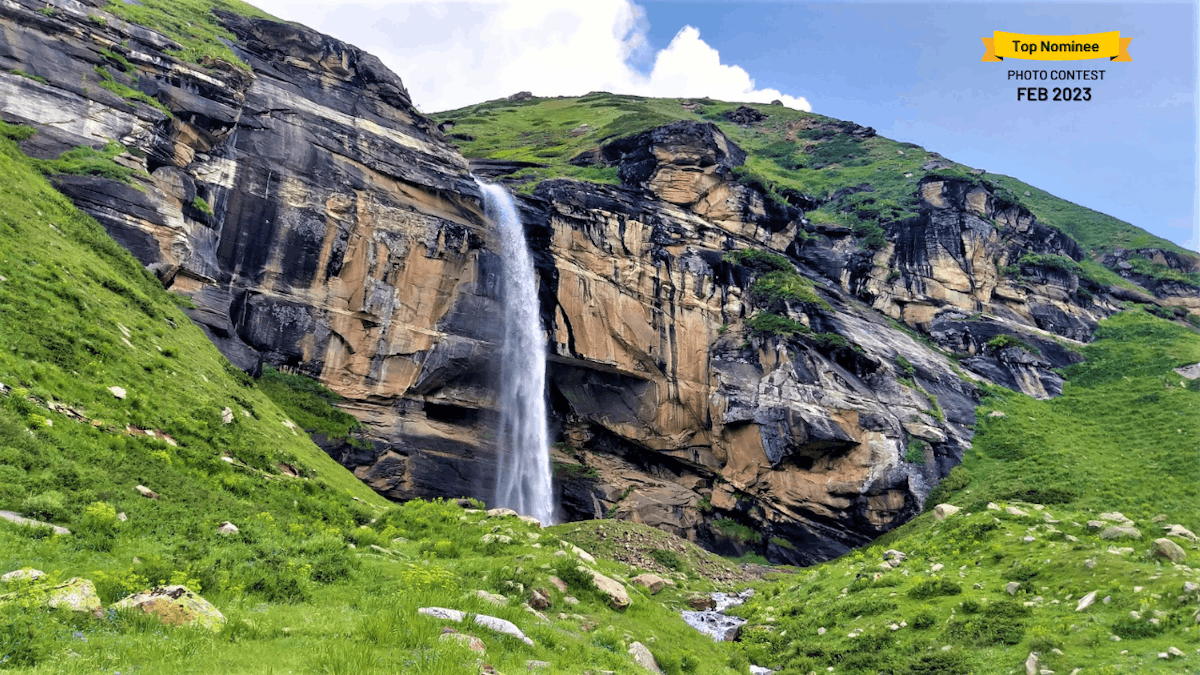 Photo by Aditi Panatu
12. Markha valley - Sushil Gowardhan
This is a typical setting of Lahaul. Lush green valley with barren mountains in the backdrop. And then there's the remote settlement.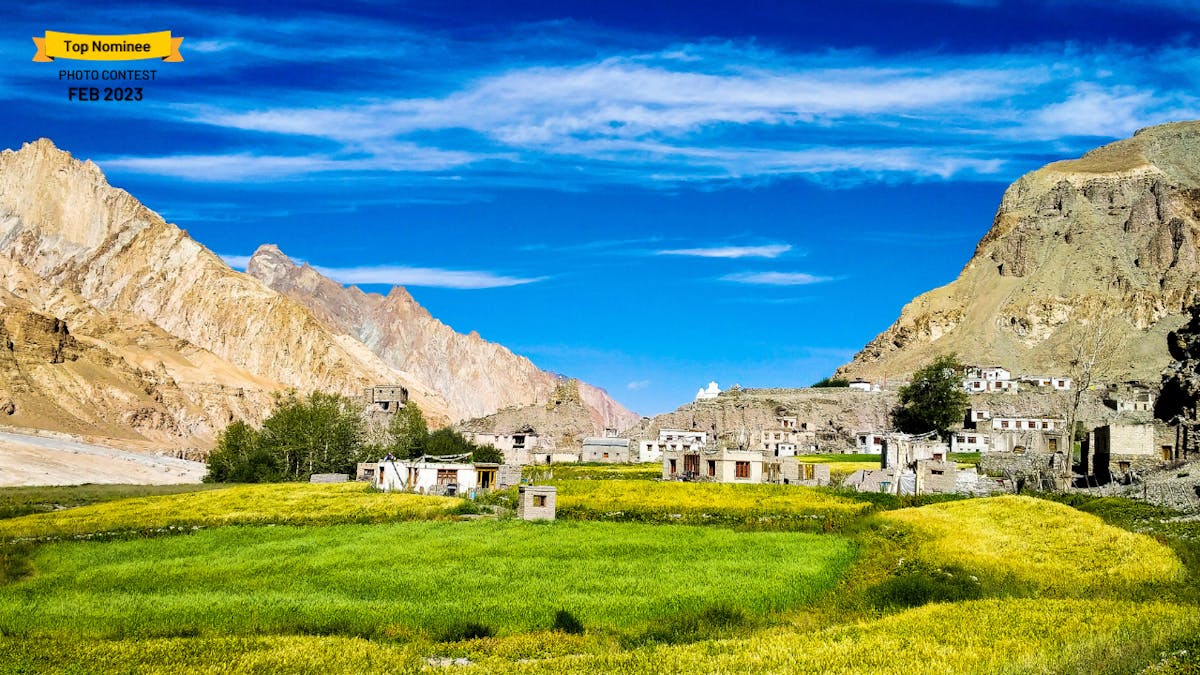 Photo by Sushil Gowardhan
13. Pin Bhabha Pass - Kedar Narwadkar
This is a pass trek. And this picture shows the green side of the trek, with beautiful flowering shrubs. This setting changes dramatically to a barren landscape once you cross the pass.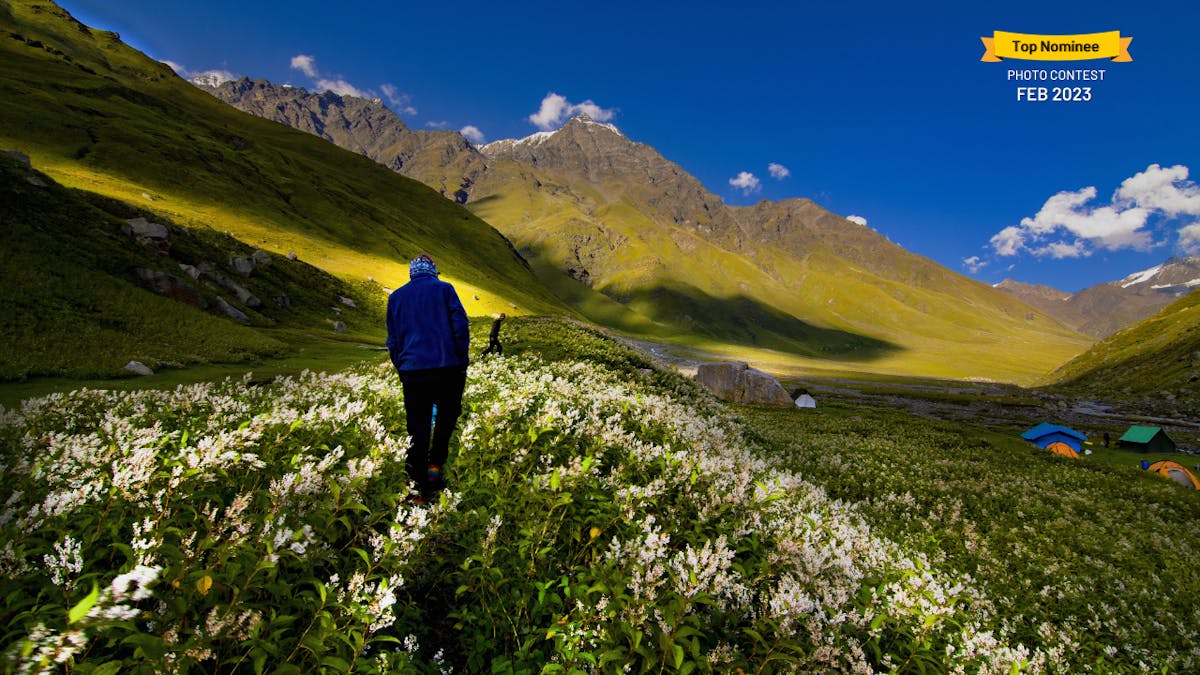 Photo by Kedar Narwadkar
14. Deoriatal Chandrashila - Ekansh Chaurasia
You get to see a range of mountains of the Garhwal and Kumaon Himalayas from the summit of Chandrashila. But this photo puts a beautiful spotlight on Mt. Nanda Devi, the tallest mountain in India.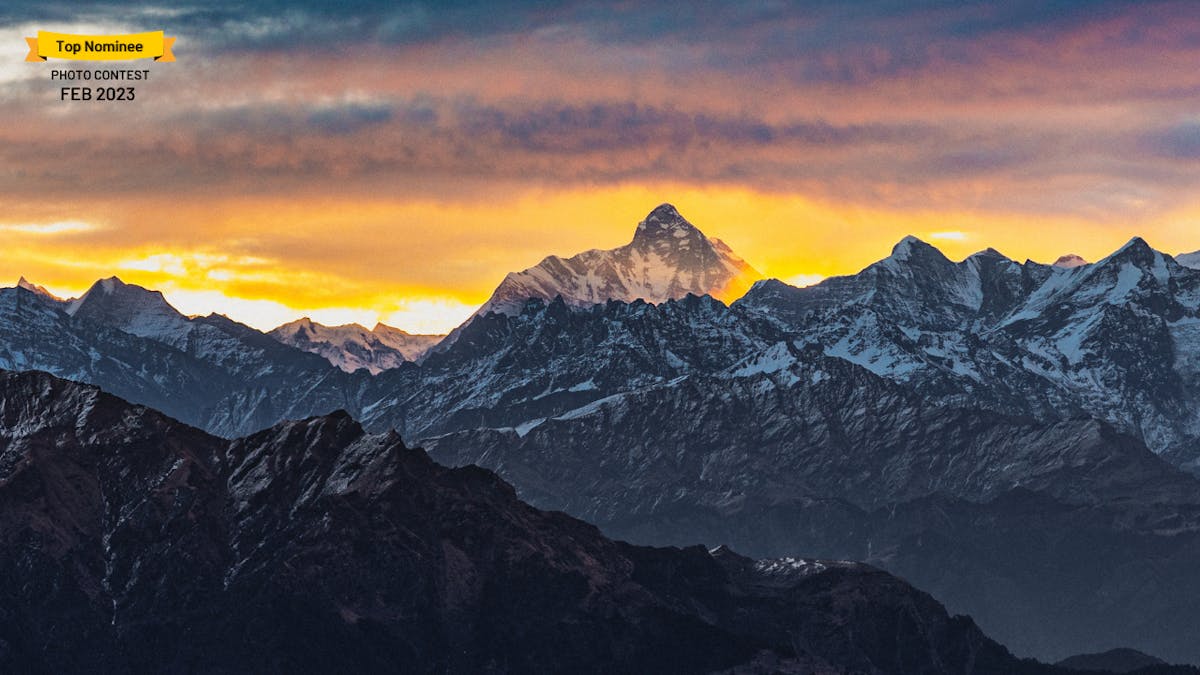 Photo by Ekansh Chaurasia
We loved going through all the photos that you shared with us. But we are looking for the top 3 photos. And one of them is the Trekker's Choice Photo. So use the form below to vote for your favorite photo.
We will announce the winners on March 1, 2023.
Sign up for our much loved Weekly Mailer
We have terrific trekking tips, trek updates and trek talks to look forward to