Fenix CL23 Tent Lamp Review: A Practical Camping Lamp For Trekkers
Share this story
It was early in December. We were set to organise IIM Indore's Himalayan Mountain Challenge programme to Dayara Bugyal. 
With so many activities planned for late nights inside tents, I was glad I had the Fenix CL23 Tent Lamp. I was about to test out their new tent lamp. 
My expectations from this tent lamp were high. The last time I reviewed a Fenix product, the HL60R headlamp, it had ticked all the boxes and scored high on my list. So I was looking forward to this! And needless to say, this tent lamp too ticked most boxes!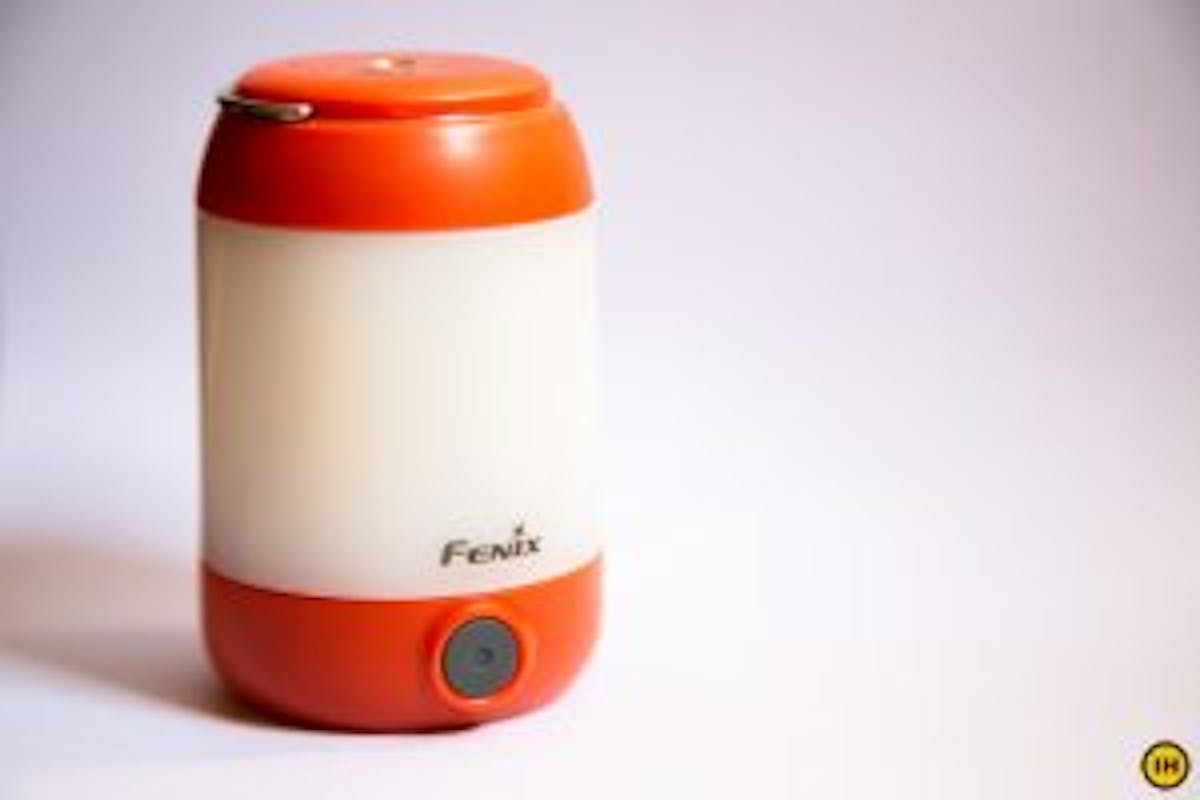 The Fenix CL23 is a compact, lightweight and versatile camping accessory.
First impressions
The Fenix CL23 tent lamp has a simple, minimal design. The size is just right for a trek. It fits in the palm of my hand.
The build is very compact; it doesn't have any unnecessary features. Just the useful metal loop on top that comes handy when you have to hang the lamp inside your tent or perhaps on a branch of a tree.
It also boasts of a tripod socket, a feature I haven't seen in too many tent lamps. It's incredibly useful to increase the throw of the light if you have nothing to hang it on. I thought it was a very thoughtful addition by Fenix.
The lamp weighs 140g (minus the weight of the batteries). This is really good as it doesn't add much weight or take up extra space in your backpack when you are trekking for multiple days.
It has one button that turns the lamp On/Off and also switches between lighting modes. You can long press on this button to change output mode selections. You might need around 10-15 minutes to figure it out, but the ease of use is high once you understand it.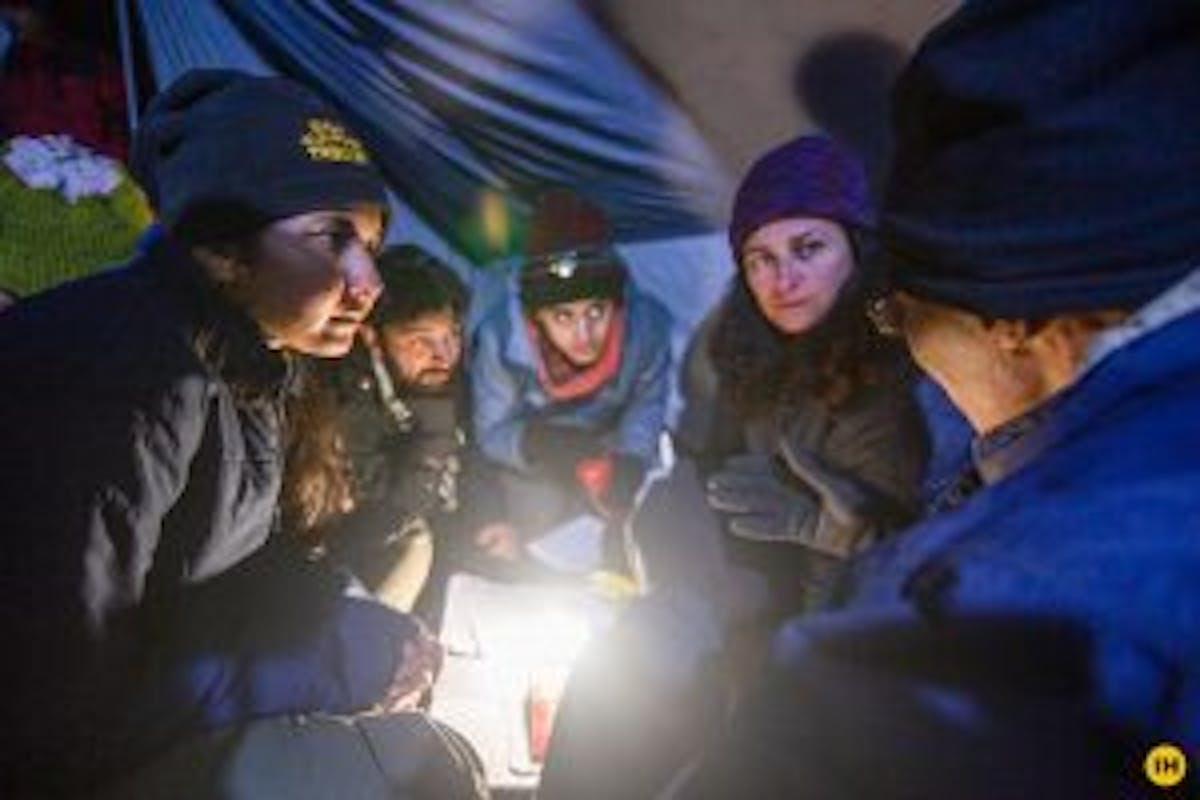 The multi-directional lighting of the Fenix CL23 lights up all the corners of the tent. The different light intensity settings  illuminates the darkness without hurting the eye. In this photo, the team in Dayara Bugyal is having a meeting in the lamplight. Photo by Harikrishnan.
Prominent Features
– 2 kinds of light: red and white light with various light modes and intensity outputs.
– Maximum battery life of 350 hours at 2 lumens.
– Tripod Socket that can be used to insert a stand.
– Hook that can be used to hang the lamp inside the tent.
– Rain and dust resistant: IP66 rating.
– 5 Years Warranty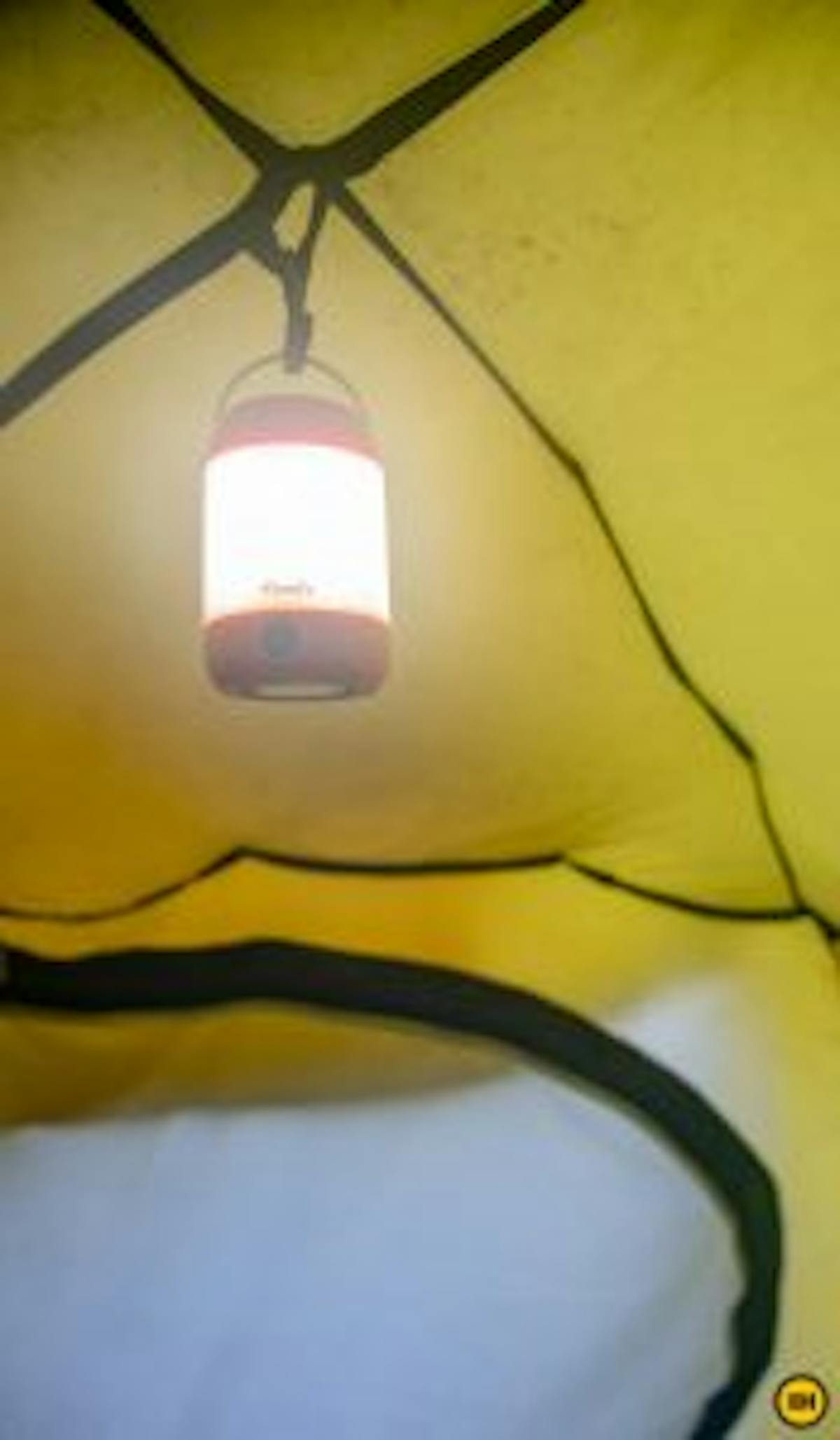 The Felix CL23 comes with a metal loop to hang it. It also comes with a tripod socket, a rare but useful feature in a tent lamp.
Battery Runtime
The Fenix CL23 runs on three AA batteries. As per Fenix's specifications, this tent lamp can run up to 350 hours with new, fully charged batteries.
In the entire duration of 4 days that we camped, I did not have to change the batteries at all.
Note that this is in the Himalayas in early winter, when temperature dipped to below zero degrees every night and there was snow all around. Most gadgets run out of battery doubly faster in such low temperatures. The Fenix CL23 pulled through for the entire duration.
Even though I tried to conserve battery by keeping the light at medium level, the lamp was bright enough to easily write notes and read inside my tent. It will surely last on a 8-10 day Himalayan trek that involves camping every night.
Lighting Modes
The Fenix CL23 has a number of lighting options. To begin with, it has two light modes: red light and white light.The white light has 3 different brightness levels. You can choose the light intensity level according to your needs. 
The lamp has multi-directional lighting. This 360 degree lighting is ideal to light up a tent or camp area. 
The lamp also has a bottom light which can be used like a normal torchlight. This has two levels of intensity too.
I found this bottom light to be a very useful feature. Since the bottom light works as a torch, it made for a good replacement for a headlamp. I didn't have to take a headlamp with me at all. So the added weight of the three batteries in my tent lamp were compensated by the absence of the headlamp. 
The throw of the lamp is quite high. It illuminated the entire dining tent while we had our meeting. I really liked that I didn't have to increase the intensity of the light too much to get enough throw.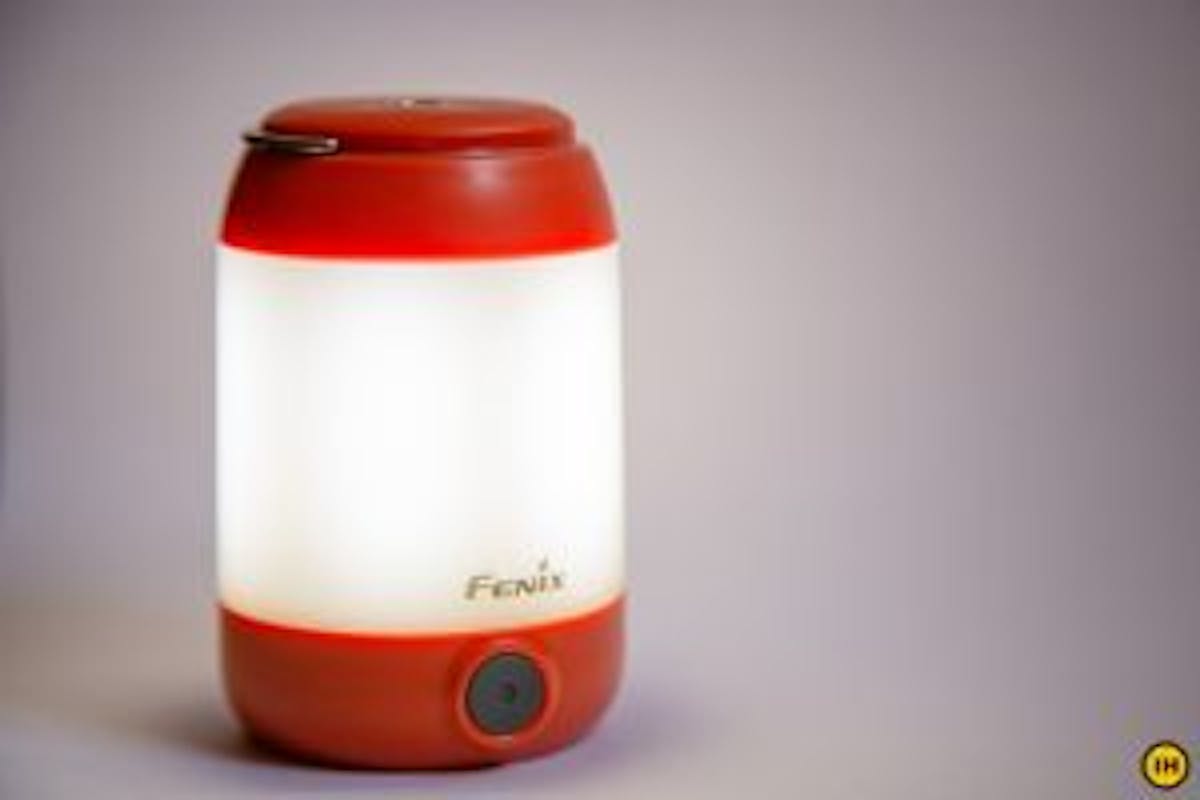 The Fenix CL23 is a good tent lamp to invest in if you're a regular trekker.
Final Verdict
The Fenix CL23 is definitely a good tent lamp for any regular trekker. It is a high utility tent lamp that doubles up as a unidirectional torch when necessary. It has a solid, compact build, made for the outdoors.
This tent lamp is priced at INR 3,500. It may not make sense for the occasional trekker. But it makes for a great one time investment for regular trekkers and campers. I have used it as emergency light in my house as well!
I give it an 4 out of 5 rating. This tent lamp will improve your camping experience for sure!
Head over to this page if you'd like to buy the Fenix CL23.
What you should do now
1. If you want to read more of our reviews: Head over to this page with all our Product Reviews. We have many useful reviews that can help you make better shopping decisions.
2. If you would like to join our team: Head over to our careers page. We have lots of positions open. We also have lots of applications coming in. The sooner you apply, the better.
3. If you ended up here by chance and were actually looking for treks to do: Then head over to our upcoming treks page. You'll find all our Himalayan treks there.
4. If you want to see the 13 best treks of India: Then get our free guide here.
Sign up for our much loved Weekly Mailer
We have terrific trekking tips, trek updates and trek talks to look forward to