Get Featured in the Mountain Lovers Calendar of 2024
Share this story
Get Featured in the Mountain Lovers Calendar of 2024
Category News
By Swathi Chatrapathy
2023-08-11
It's that time of year again when we start making our Mountain Lover's Gold Calendar, one of the most iconic calendars trekkers buy.
Every year, trekkers from across the country contribute to this calendar, making it one of the most sought-after calendars in our country. In fact, we usually sell out our calendars within 11-13 days of launch.
What makes this calendar so worthy? We scour through over 3000+ photos to arrive at the final twelve shortlists for the calendar.
So today, we're inviting you to share your best photographs for the calendar.
It's a big honour for you to be featured in this calendar. Not only is it most coveted among the trekking community, but it is admired across the globe. Last year, we shipped calendars to Australia, Canada, Spain, Dubai, Dhaka, and Lithuania! It's truly a collector's item. Which is why we refer to it as the gold calendar.
Just like last year, this time we are releasing not just a grand wall calendar but also a great desk calendar.
The wall calendar is big enough to bring your wall to life. It is like a large photo frame in your living room. It celebrates every trek photograph like it deserves to be celebrated.
The desk calendar, on the other hand, is designed to perfectly fit your workspace area. It is the best thing that you want to see in your office cabin. What better than transporting yourself to the mountains while you're sitting at work :)
So if you are a professional or hobbyist photographer, shortlist up to 5 of your best trek photographs and send them over.
Out of all the entries, we'll be shortlisting 12 photographs each for the wall and desk calendars, for a total of 24 photographs.
If your photograph gets selected, then we will not only feature your photograph with your name, but we'll also send you a complimentary copy of the wall as well as the desktop calendar.
What kind of pictures are we looking for?
We are looking for pictures from our trekking trails, specifically taken on Indiahikes treks. Something that will make you stop and go wow.
They must make trekkers eager to see what's on the next page but also not want to let go of the current picture.
Here are a few terrific samples from our previous calendars: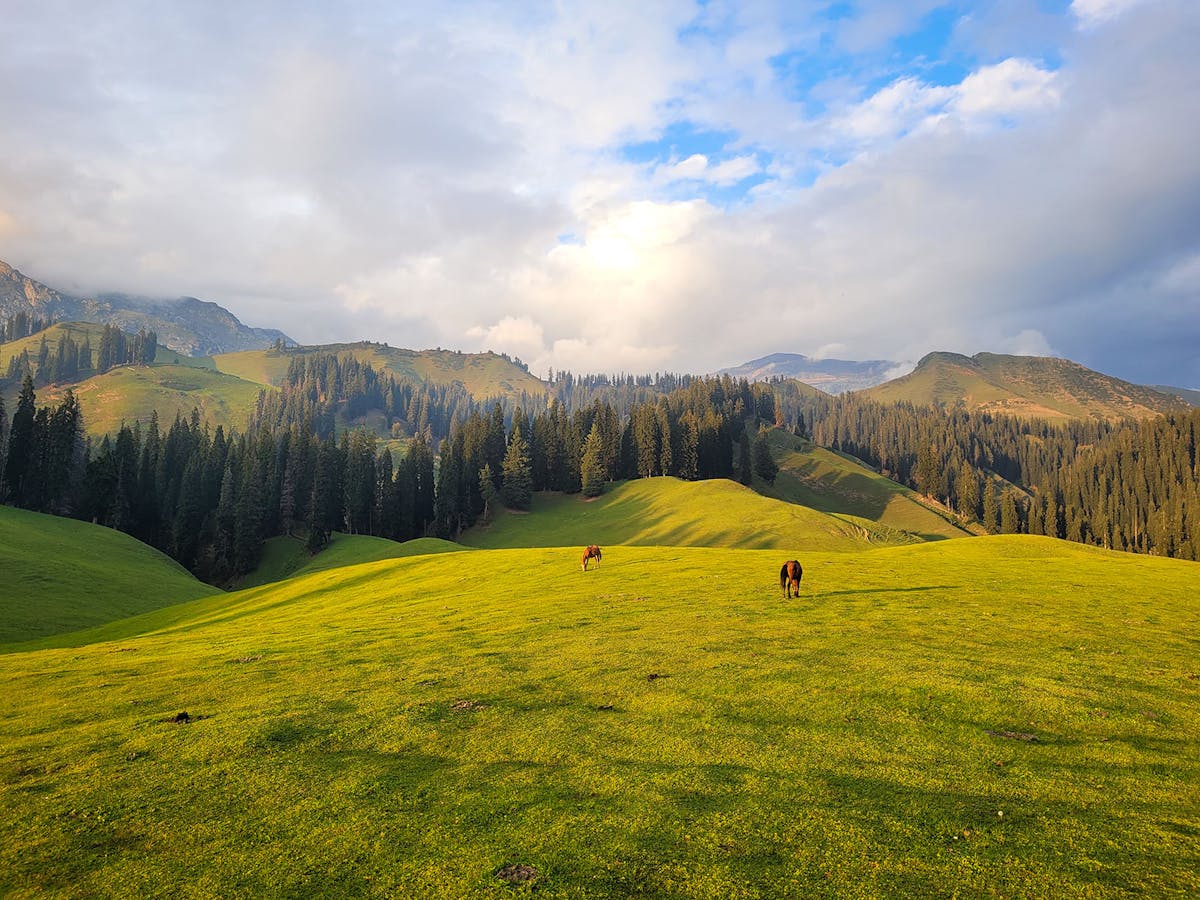 The golden hour in the meadows towards Nafran Valley. Photo by Diptarka Gupta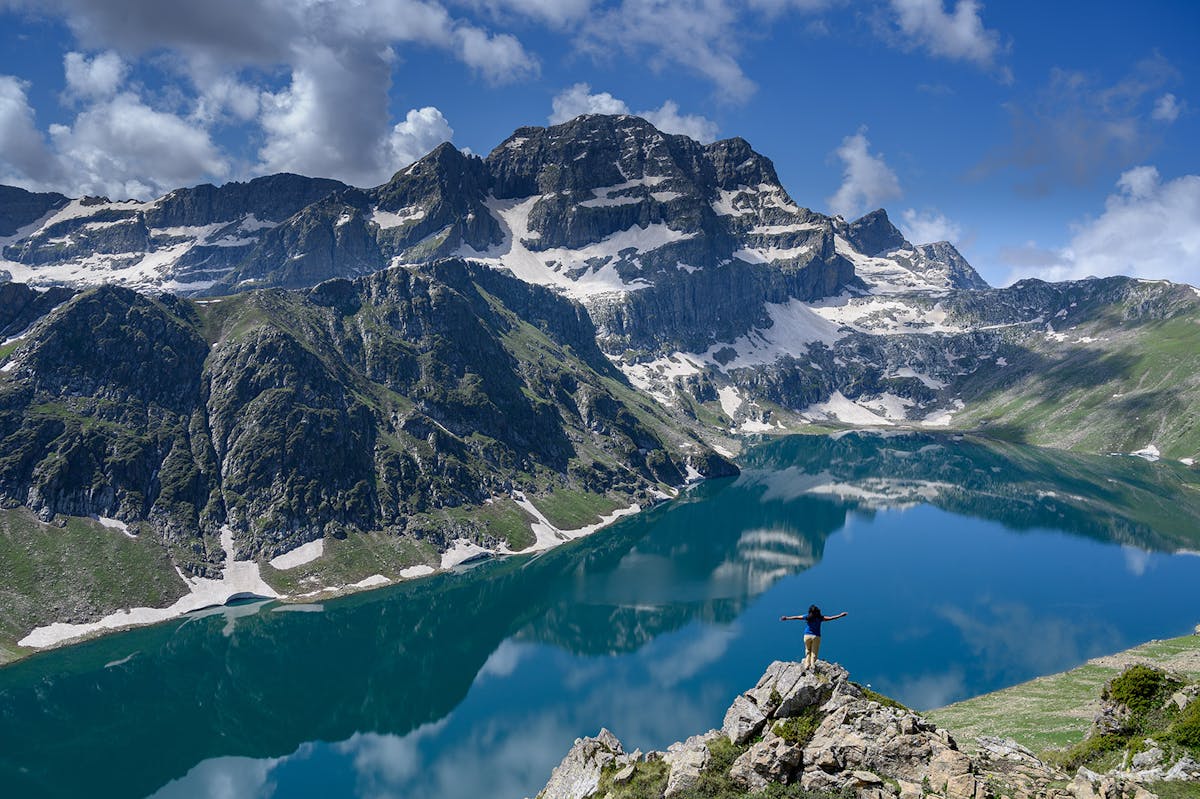 A trekker takes in the view of Tarsar lake. Photo by Santhosh Govindarajulu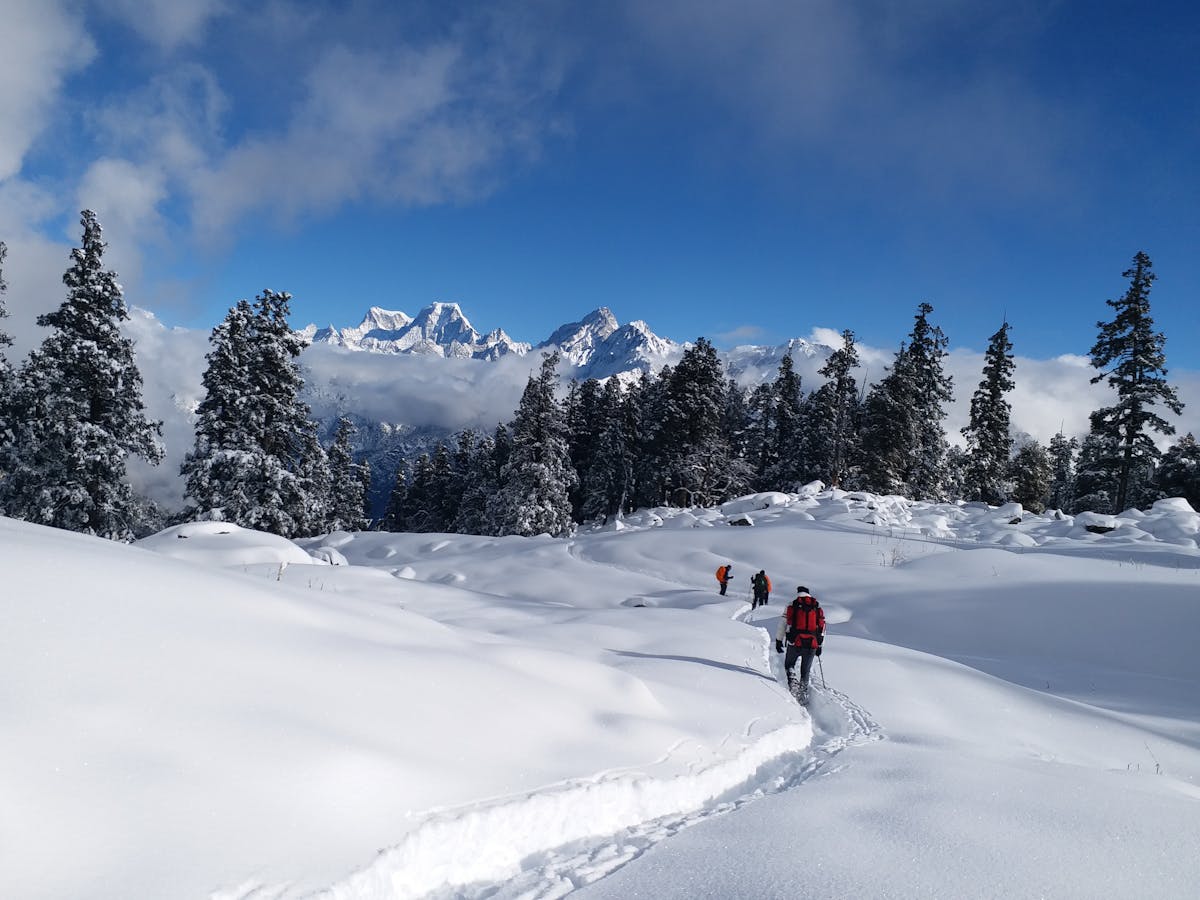 Trekkers trudge through fresh snow with a view of the Hathi Ghoda parbat. Photo by Anil Singh Bisht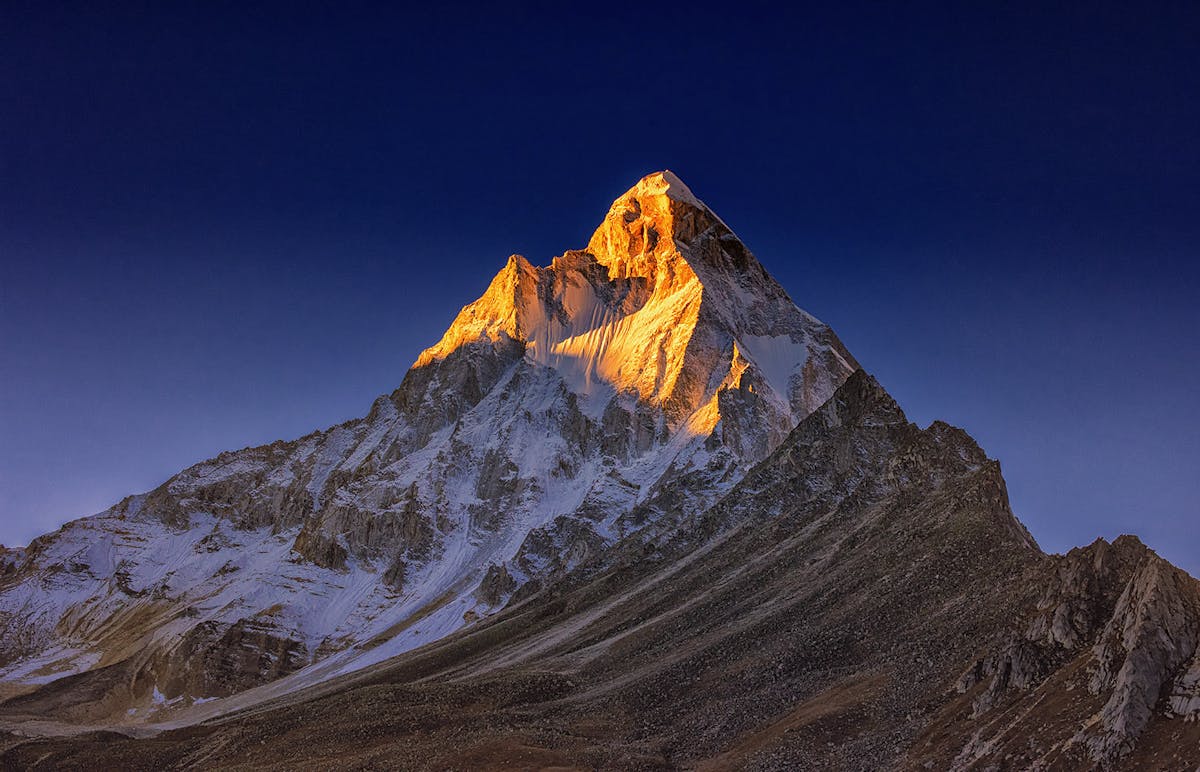 Alpenglow on the tip of Mt. Shivling as seen from Tapovan. Photo by Dr SJ Haridarshan.
Here are the technical requirements:
The photos must be in landscape orientation. No portrait mode.
They have to be high-resolution pictures, of at least 2400 pixels in width. (The larger, the better.)
The size of the photos must be at least 2 MB. (Again, the larger, the better.)
They must be shot on one of our Indiahikes treks.
They must not have watermarks or digital signatures on it. We will not be using any pictures with watermarks/signatures.
Photos must not be over-edited. Basic edits are fine.

Tip 1: Choose vibrant, bright, and colourful pictures. They look terrific on calendars. Avoid Milky Way shots or night sky shots. They don't look grand when printed.
Tip 2: Photos with trekkers in them are good, but they must be in the distance. They must not overshadow the landscape.
How to send your entries
If your photographs meet these requirements, select 5 of the best and send them to us.
Please follow these simple steps to send in your entries:
1. Go through your photo collection and select the 5 best photos that fit the criteria.
2. Rename the photos with 'Name of trek_month_Your Full Name'. Example - Brahmatal_April_Latika Payak
3. Mail these photos to gallery@indiahikes.com
What about picture credit and copyright?
Copyright for all images submitted as a participant remains with you. However, you grant a worldwide, irrevocable, perpetual licence to Indiahikes to feature any or all of the submitted images in any of our publications, our websites, and/or in any promotional material (with due credit).
Every page on the calendar will have the name of the photographer.
Here are some top entries that we've received so far: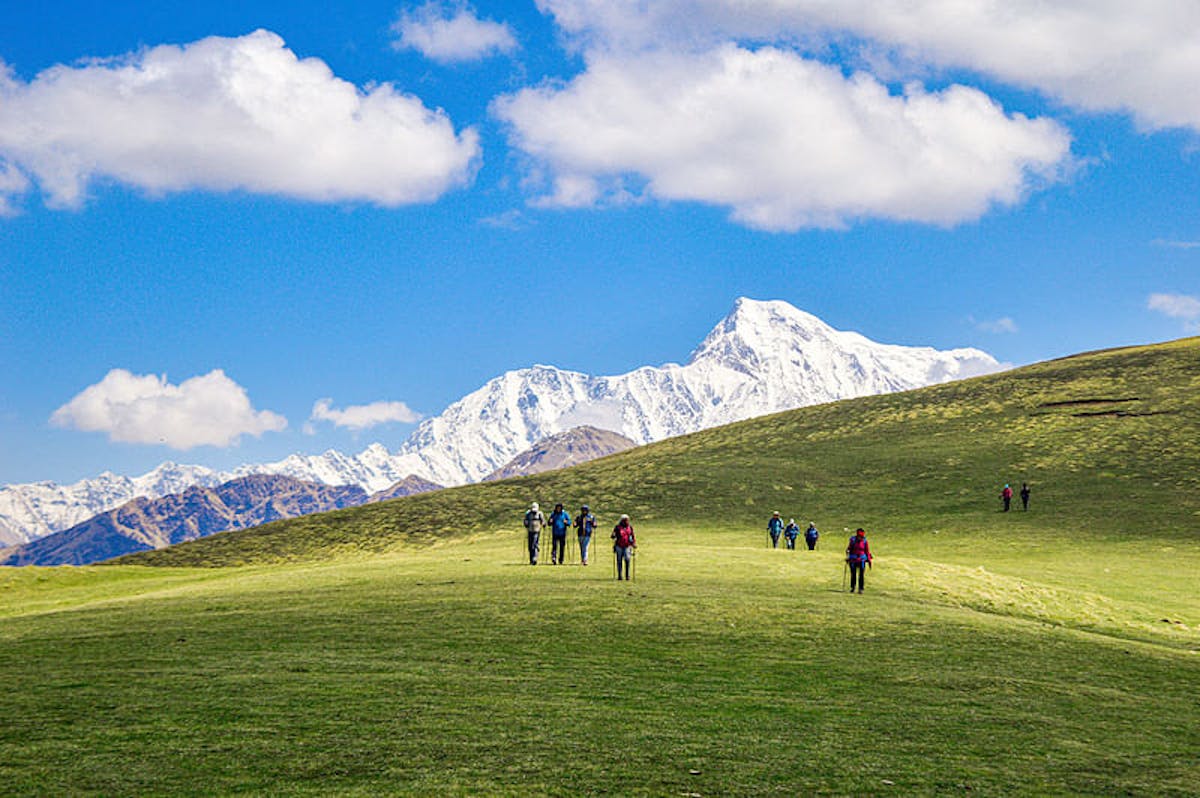 A rare photo from the Ali Bedni Bugyal trek showing Mt. Nanda Ghunti in the backdrop. Photo by Arnab Jana.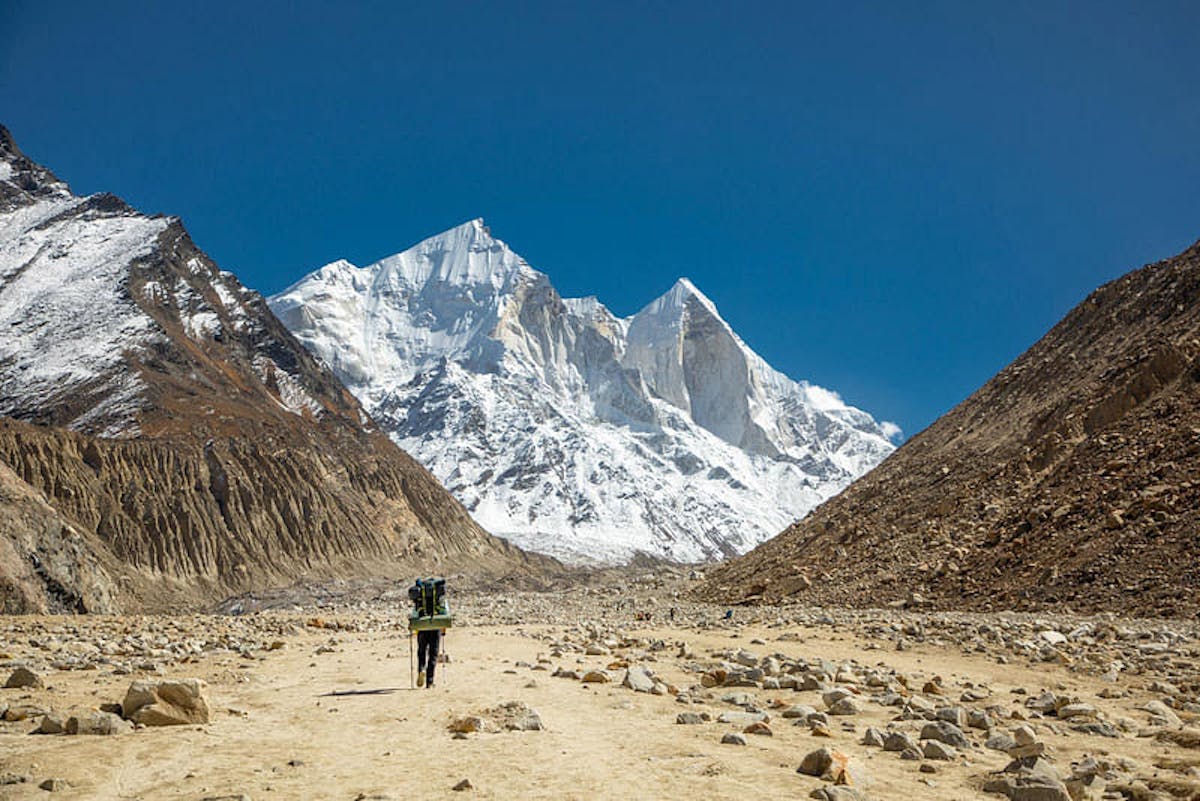 An incredible view of the Bhagirathi Sisters on the Gaumukh Tapovan trek Photo by Jothiranjan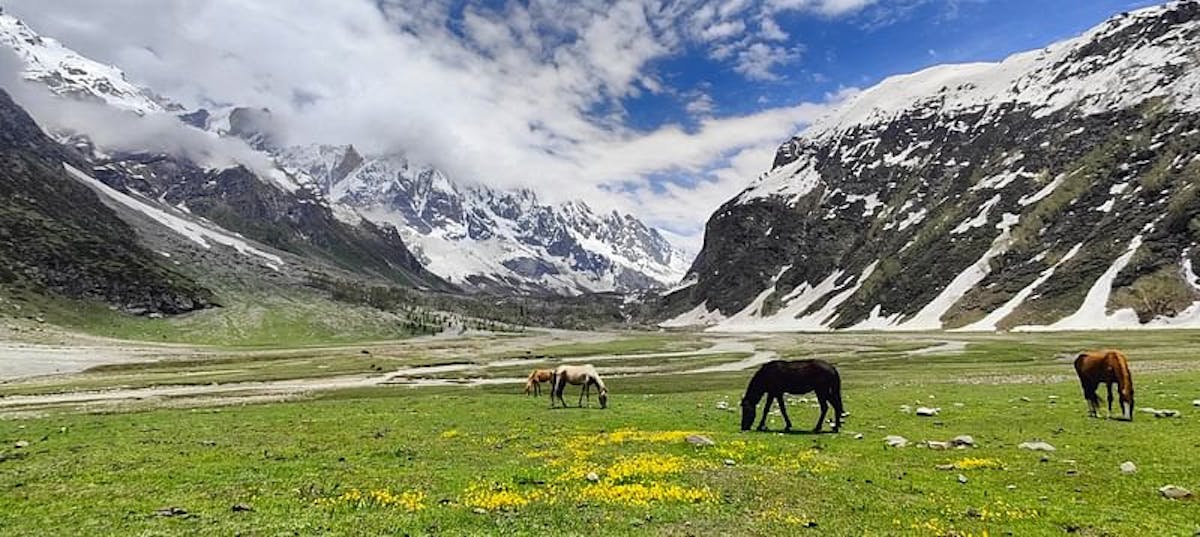 The stunning landscape of Brammah Valley trek. Photo by Vikrant Chimnani.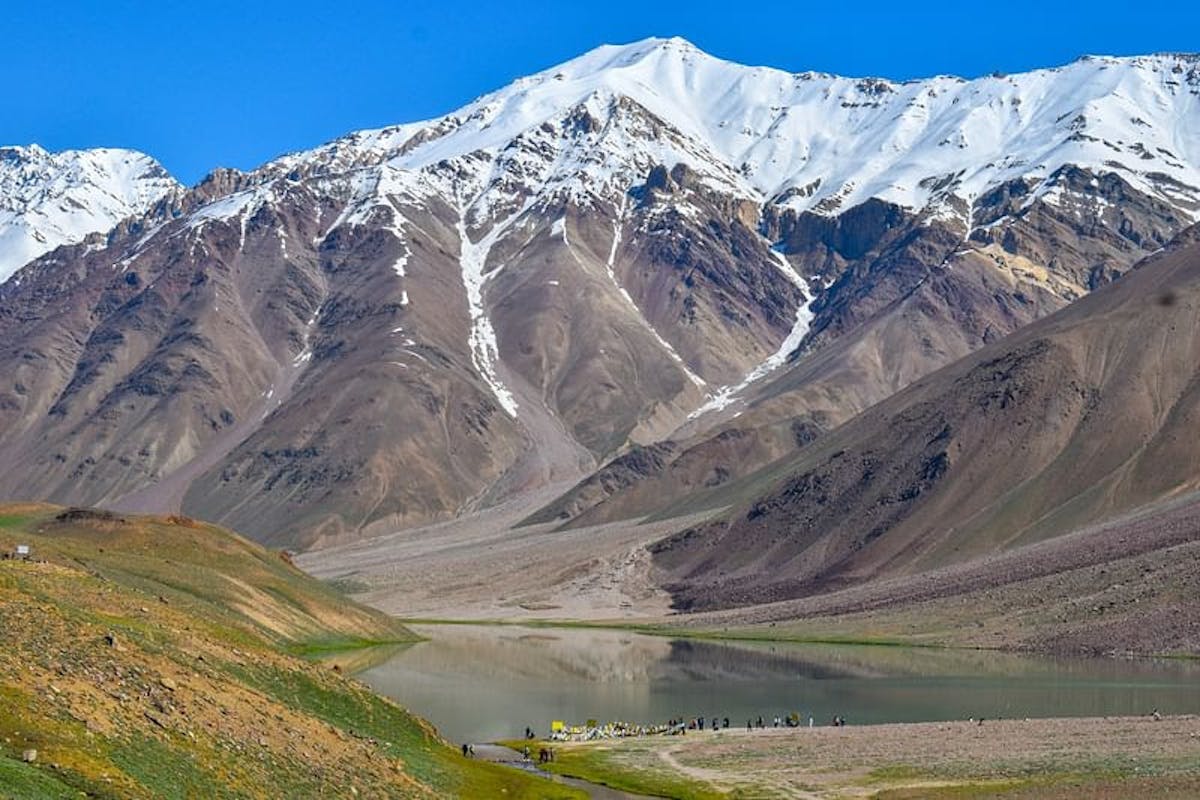 The Chandrataal lake nestled between the rugged mountains of Spiti. Photo by Keshav Anbalagan.
What's the deadline?
You have time until Wednesday, August 27th, to send me the pictures. We will not be accepting any entries after that.
We look forward to seeing your photographs!
We hope you have a nice time browsing through your trek gallery. :)
Sign up for our much loved Weekly Mailer
We have terrific trekking tips, trek updates and trek talks to look forward to