Goechala May 2012 Photo Contest
Share this story
The Goecha La Summer 2012 photo contest results are out ! The top three winning photos are below. Post your comments below.First Prize: The first prize goes to Krishanu.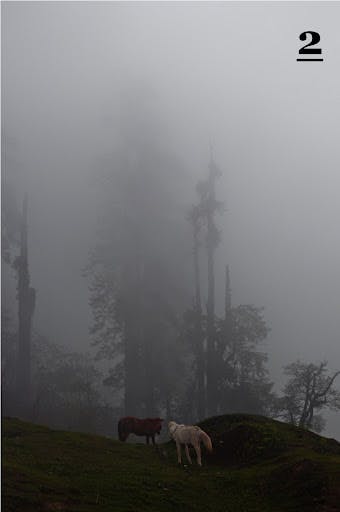 Second Prize: The second prize goes to Romy!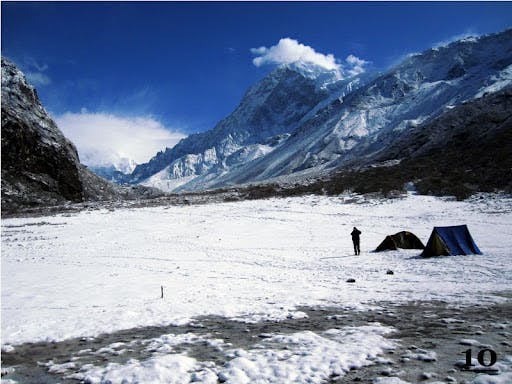 Third Prize: The third prize goes to Rajneesh!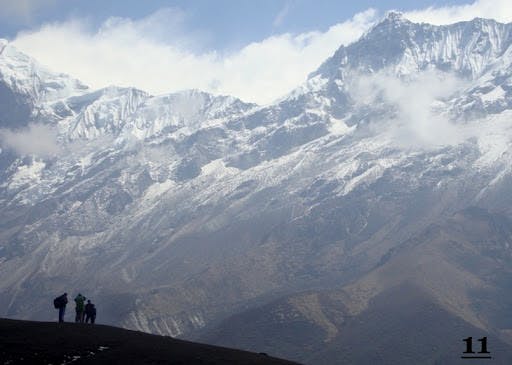 Congratulations to the winners. Your prizes will reach you soon.
A note from Indiahikes:
The winners and the submissions get the following awards from Indiahikes.
The winner of the photo contest gets a Rs 5,000 Trek Voucher from Indiahikes, plus a Trekking pole plus an Indiahikes T-Shirt.
Rs 2,500 Trek Voucher
neck warmer from Decathlon
Indiahikes T-Shirt
Rs 1,000 Trek Voucher
neck warmer from Decathlon
Indiahikes T-Shirt
Goecha La Summer 2012 Photo Contest
Here are the shortlisted 12 best photos of the Goecha La trek photo contest. Trekkers were asked to submit their best photos from the trek for the contest.
The judges, Saurabh Chatterjee and Neelima Vallangi, will now run through these photos and choose one among them as the winner. Before the judges choose, tell us which of these photos deserve the best photo award (use the comments box below). If your choice matches the judges, you get a special print of the best photo sent to you by post.
The photographs selected here are in random order. The numbers attributed to the photos are to identify the photographer and does not denote any ranking by Indiahikes. Use the number and the name of the person to make your comments.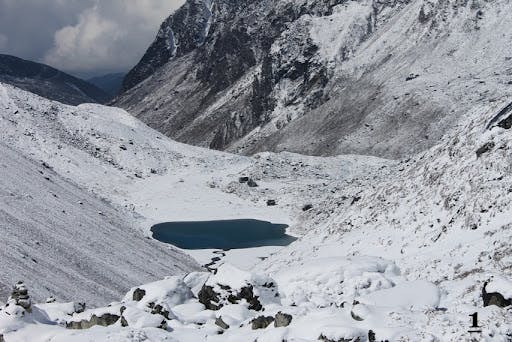 On treks there are sceneries that you see on a trail and say, 'Oh, wow!' It also requires a special photographer to capture that moment – especially when you are climbing uphill and do not have time or inclination to look back at a scenery unfolding below you. Chandra has managed to do just that!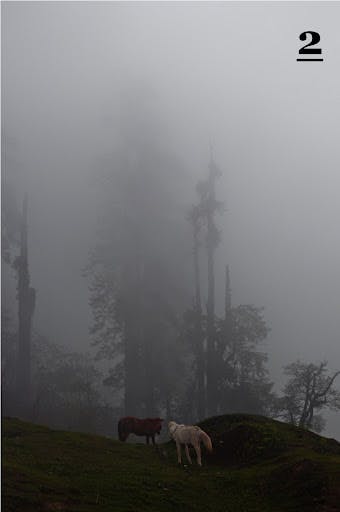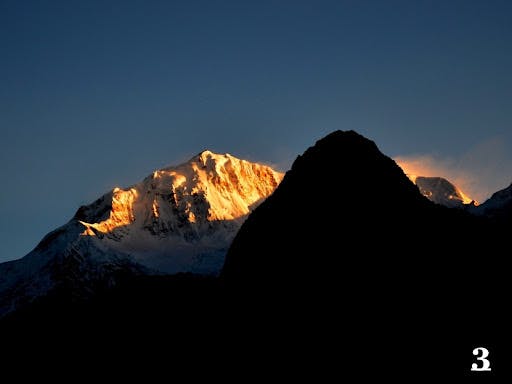 The rich colours of the first light is rarely well captured by photographers. Koteshwar Rao does justice to the setting of the Kanchenjunga range.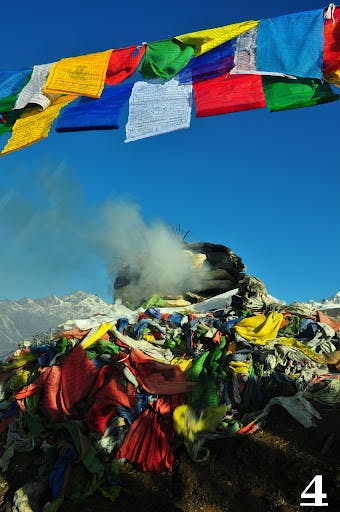 Meghali captures the prayer flags at Dzongri top.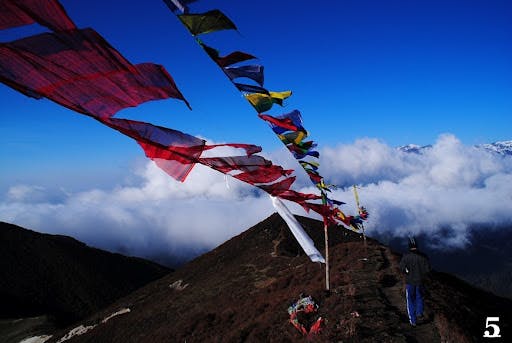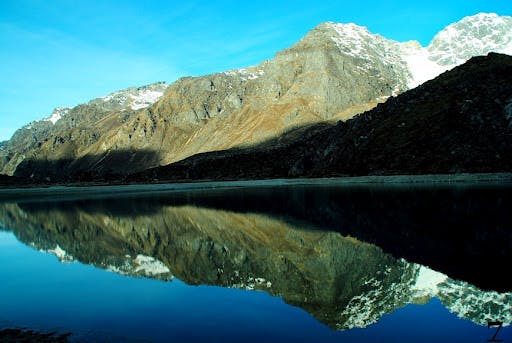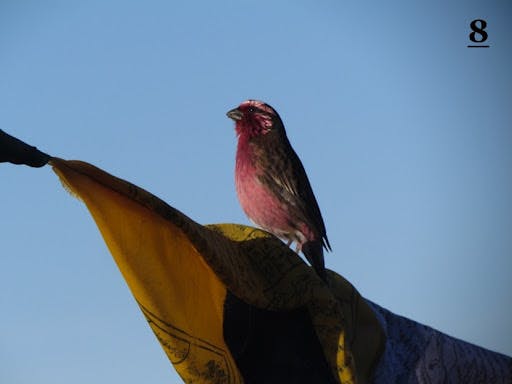 The Goechala trail is known for its colourful birds amidst the Rhododendrons. Harshavardhana gets a close up shot.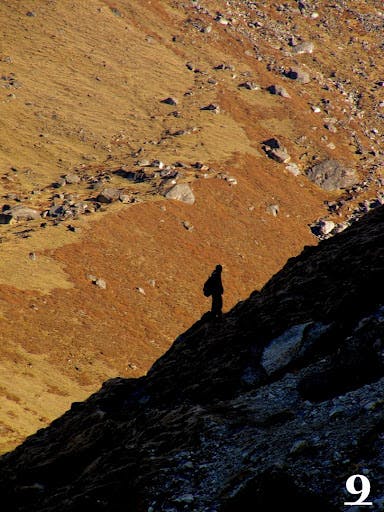 Nithin's lone trekker's silhouette against the magnificent colours of the morning light sets in the wondrous mood of the trekking world perfectly.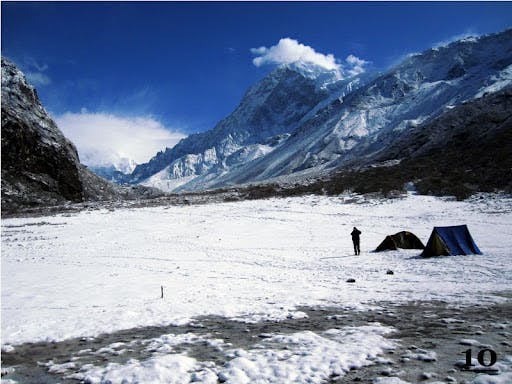 A lone trekker in the isolation of the mountains, Romy here captures the true spirit of trekking – of explorations and being one with the nature.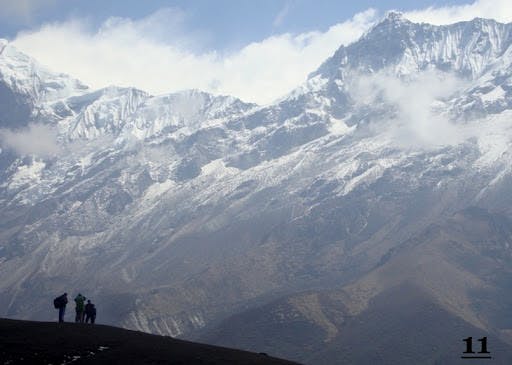 The gigantic mountains of Sikkim and the tiny role that mankind plays is sharply etched in this contrasting picture by Rajneesh.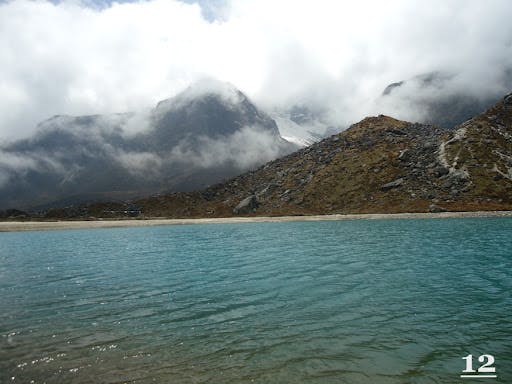 Nagarjuna captures the pristine blue waters of Samiti lake.
Sign up for our much loved Weekly Mailer
We have terrific trekking tips, trek updates and trek talks to look forward to