How Dhaval Switched From 9 Years of Dentistry to Being a Trek Leader W...
Share this story
How Dhaval Switched From 9 Years of Dentistry to Being a Trek Leader With Indiahikes
Category Transformation Stories
"In 2016, when I was doing my research to go on a trek, I went through a couple of websites, but I didn't find complete information anywhere.
However, on my second round of searching, I found Indiahikes. Within half an hour, I was sure that I wanted to trek with Indiahikes. The website was authentic and credible. It had everything that a beginner like me needed to go for a trek.
The first trek I went on was the Rupin Pass trek. At that time, I was a practising Dentist and had my clinic in Ahmedabad.
But the Rupin Pass Trek opened up the world of the outdoors to me. The wide valleys, the big cliffs and the pass-crossing had a huge impact on my mind, body and spirit.
That is when I was introduced to a profession called "Trek Leading". It felt like the happiest job in the world!
When I came back from the trek, I started doing my research about trek leading. I read different articles and saw many videos.
In 2017, I decided to go on the Goechala trek with the aim to observe what it really means to be a Trek Leader.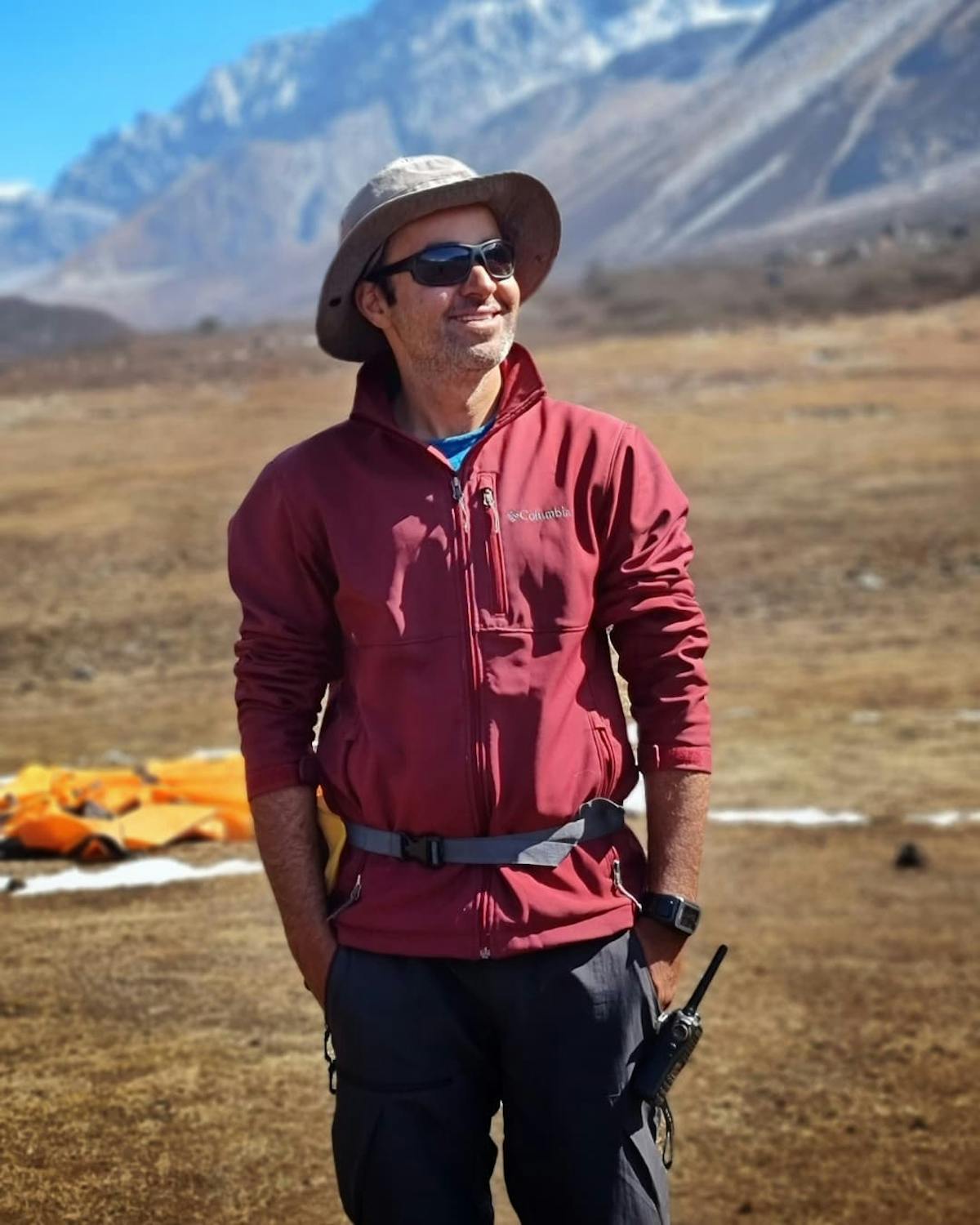 A smiling Dhaval during a trek
I realised that a TL had a lot more responsibilities. It wasn't just about taking people up and down the mountains.
Besides that, the whole journey to Goechala had a huge impact on me. I still feel it was one of the most transformative experiences of my life.
After Goechala, I seriously started contemplating whether my life as a Dentist was meaningful.
Having invested more than 5 years in my doctorate education and practising for about 9 years, I had to be very sure before switching my career.
However, having trekked with Indiahikes, I had immense trust in the organization. I knew what they stood for was what they also practised every day.
So in 2019, I finally made the switch and joined Indiahikes as a Trek Leader.
Over the past 2 years, I have been leading trekkers in the outdoors, attempting to help them feel the same sense of transformation that I feel while trekking.
For me, the most joyful part about making this switch from Dentistry is that I work here from my heart. That's why no setbacks stop me from giving my best as a Trek Leader."
- Dhaval Jajal, Outdoor Leader at Indiahikes
Sign up for our much loved Weekly Mailer
We have terrific trekking tips, trek updates and trek talks to look forward to