How Difficult Is The Tarsar Marsar Trek
Share this story
Tarsar Marsar is one of our all time favourite treks at Indiahikes. This trek has shot up in fame over the past two years, and has almost become as popular as its sister trek, the Kashmir Great Lakes.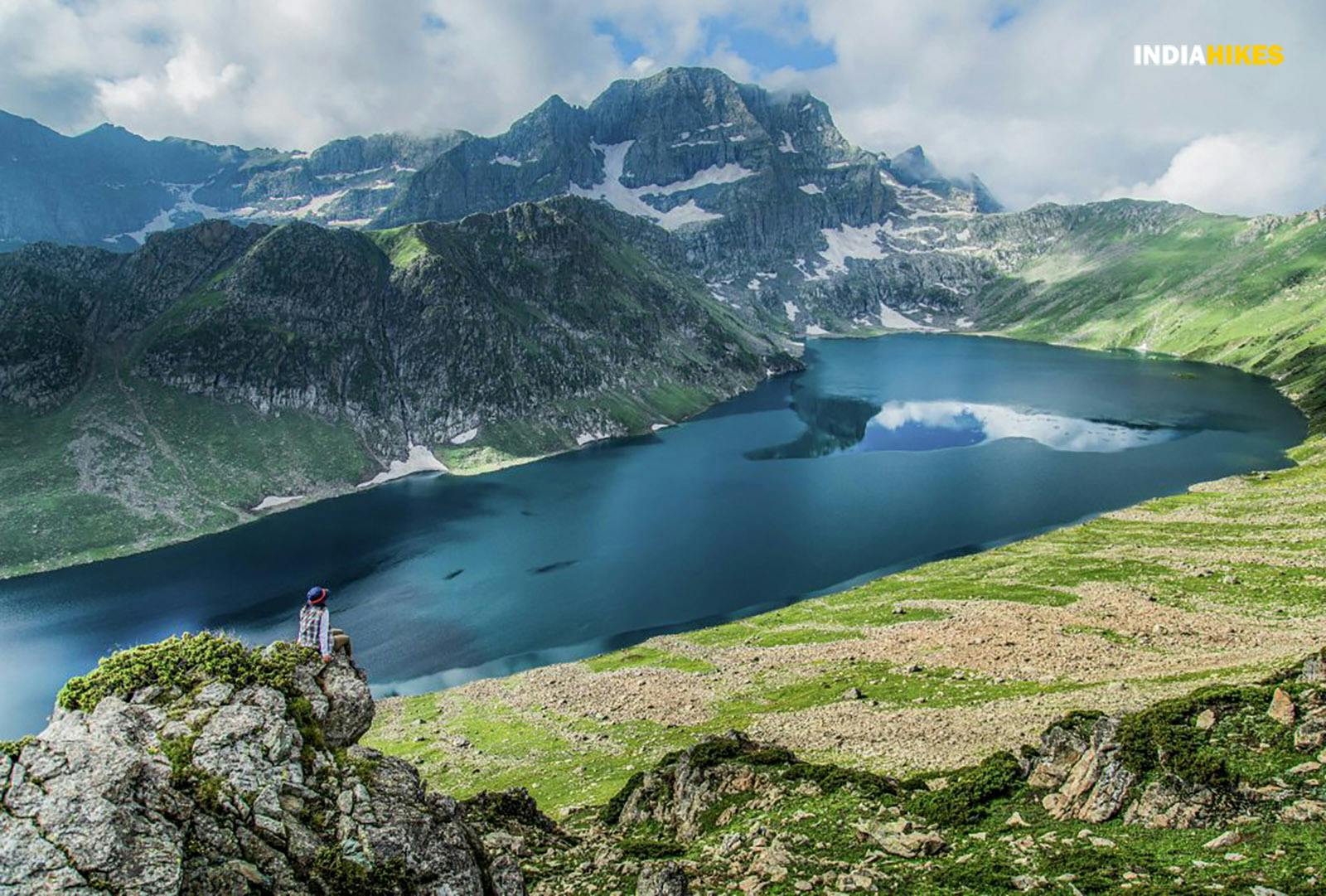 Kashmir Great Lakes is a trek that comes with 10 years of legacy. But Tarsar Marsar is a trek we explored as recently as 2015 and brought it out on the map for trekkers. Now, I'm not surprised by it's popularity because Tarsar Marsar has a lot going on for it. 
But today we're looking at the difficulty of this trek. I'll run you through the difficult sections of the trek – the altitudes, the distances and such. So, if you're planning on doing this trek, you can get a good idea of what to expect and how to prepare for it. 
➤ Difficulty Level of Tarsar Marsar
Honestly, there is not much difficulty on Tarsar Marsar as compared to other Himalayan treks. 
Gradual Altitude Gain
It is a very gradual ascent, right from the first day, all the way to the last. Each day, you're gaining just around 1,000 feet or a maximum of 1,500 feet, which is not much of an altitude gain. It's a gentle ascent, easy on the legs and very leisurely. So in terms of altitude, even though you're climbing up to a total of 13,000 feet, there's nothing much to worry about.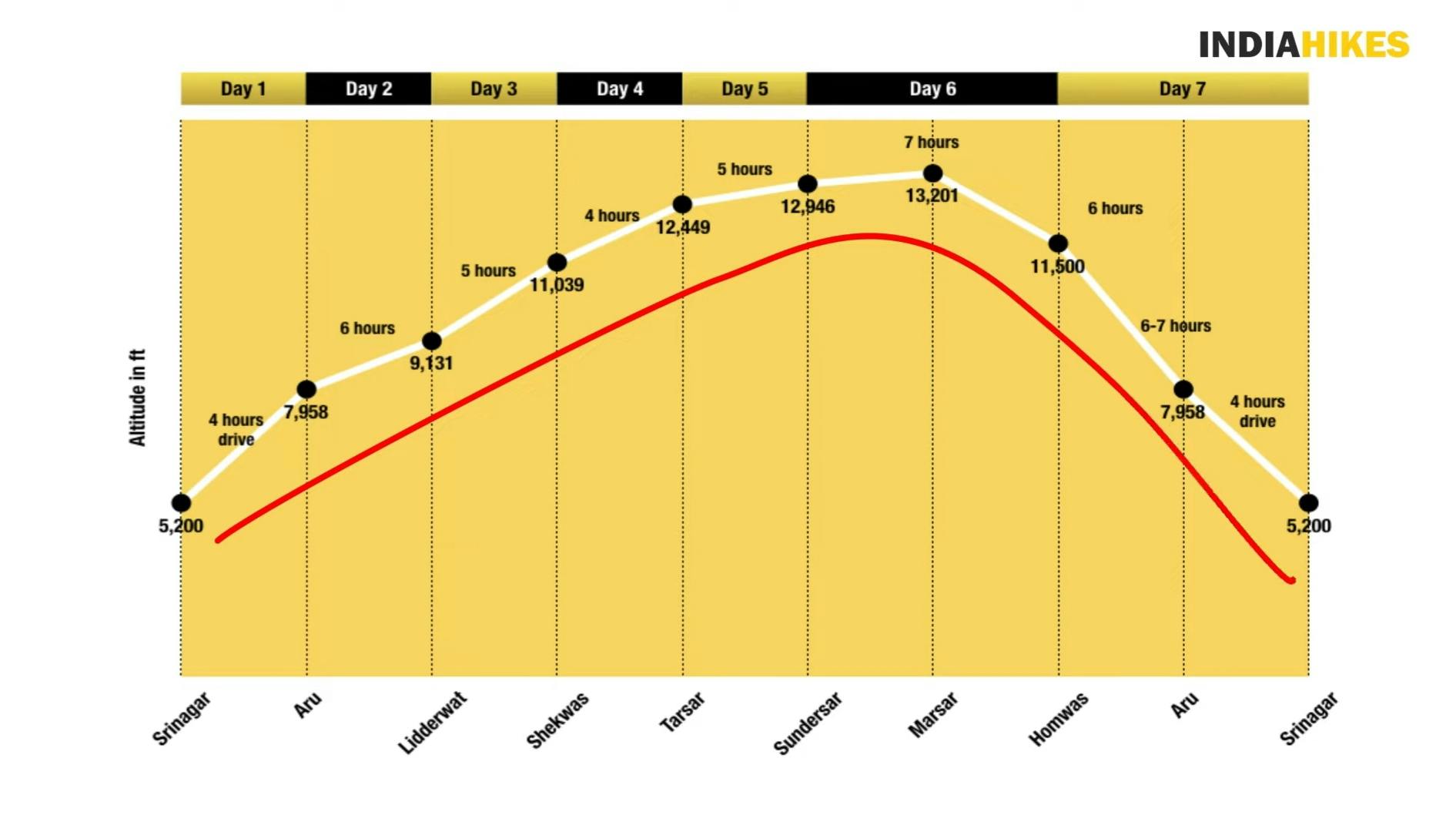 Distance Covered Daily
On an average, you cover 5 km each day on this trek. This is a very short distance for a Himalayan trek. Only on the first and the last day of the trek, you have long distances to cover. 
The first day is a 10 km stretch from Aru to Lidderwat. However, even in this section, you're gaining just around 1,000 feet, which means you have nothing to worry about. You experience a very pleasurable walk in the valley with the Lidder river next to you.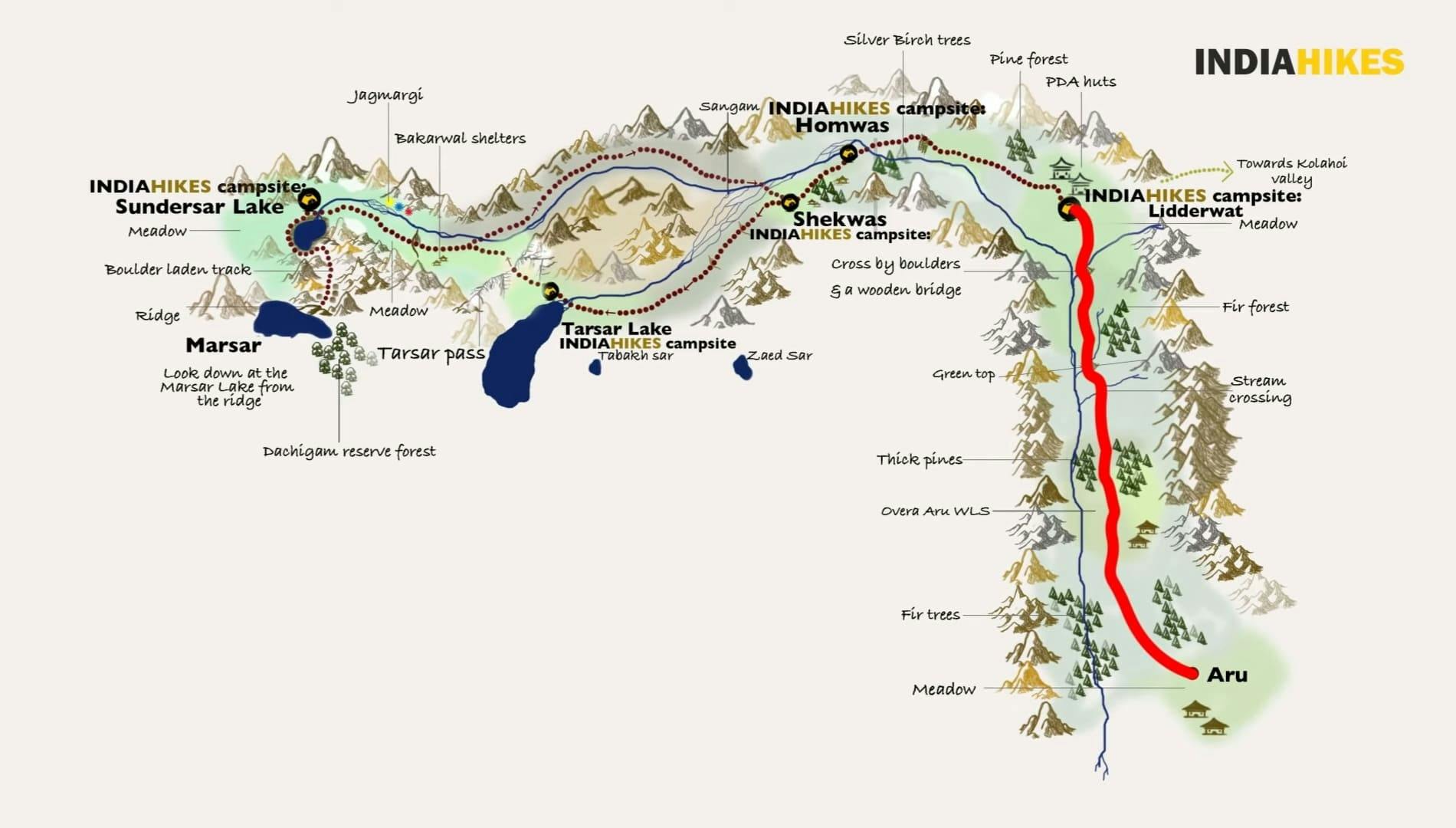 The last day, coming down from Homwas back to Aru, has a 13 km trek and a huge chunk of it is a descent. You're losing almost 4,000 feet in that one descent, which can really knock your knees out if you're not fit enough. So make sure you work to strengthen your legs before the trek and that you use two trekking poles on that descent.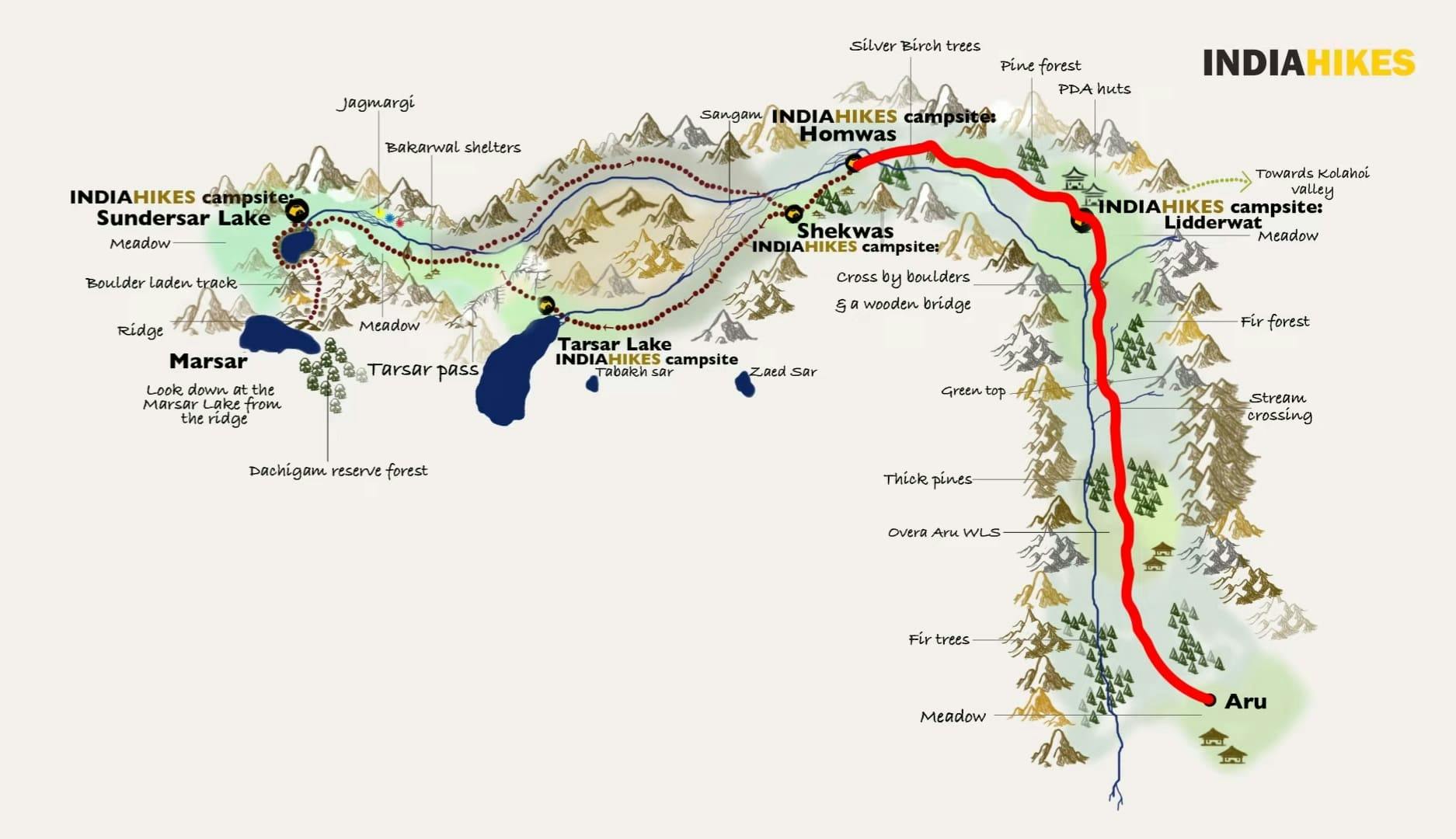 These are the only two days that have a long journey.
Other than this, let's look at a few tricky areas on this Tarsar Marsar trek. 
➤ A Few Tricky Sections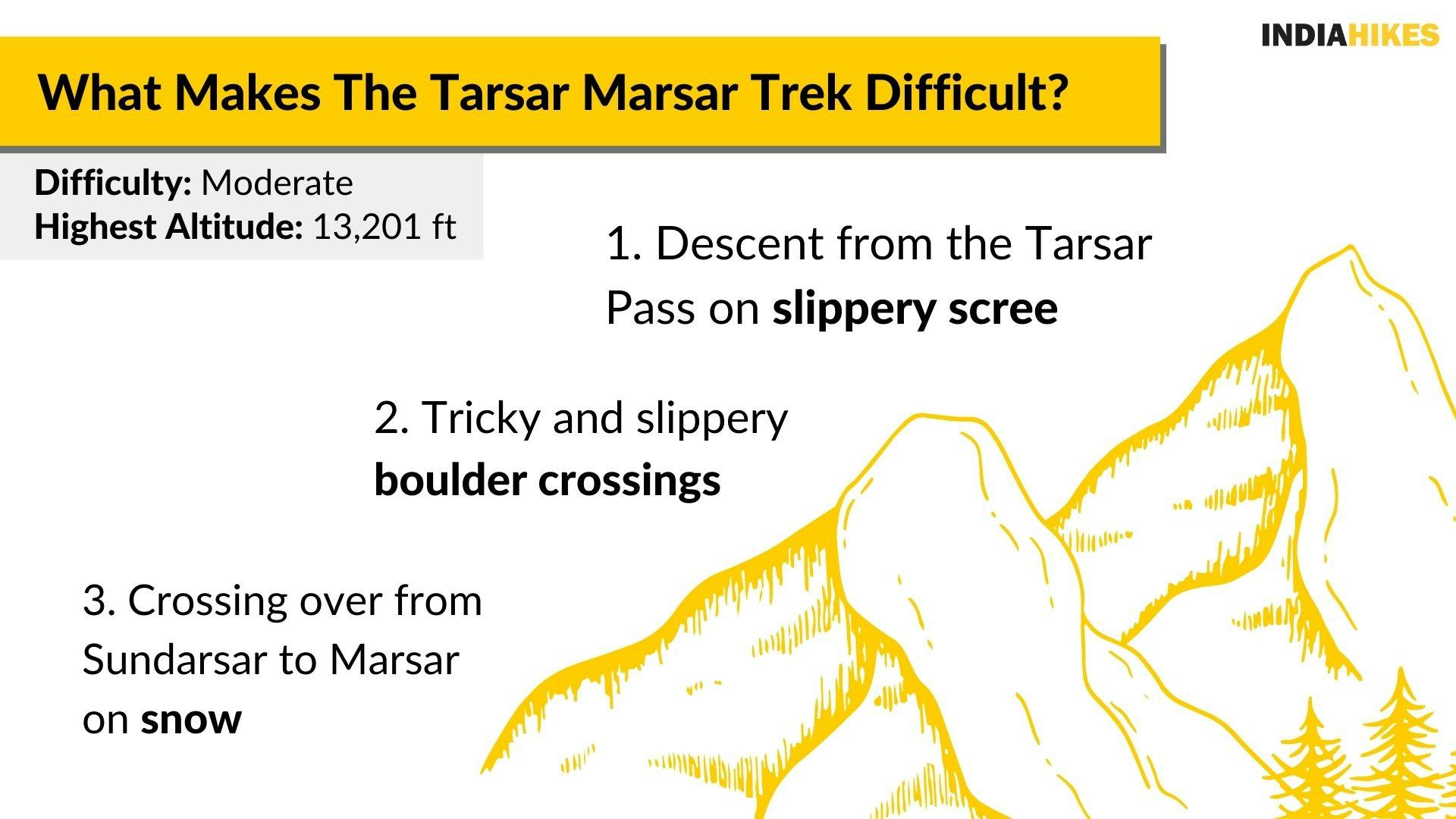 Descent from Tarsar Pass
On this trek, you cross the Tarsar pass. During that, the terrain on the other side of it is a bit challenging. The trail has loose scree which could cause your shoes to loose grip and slip. So you need to be a little careful in that descent from the Tarsar pass.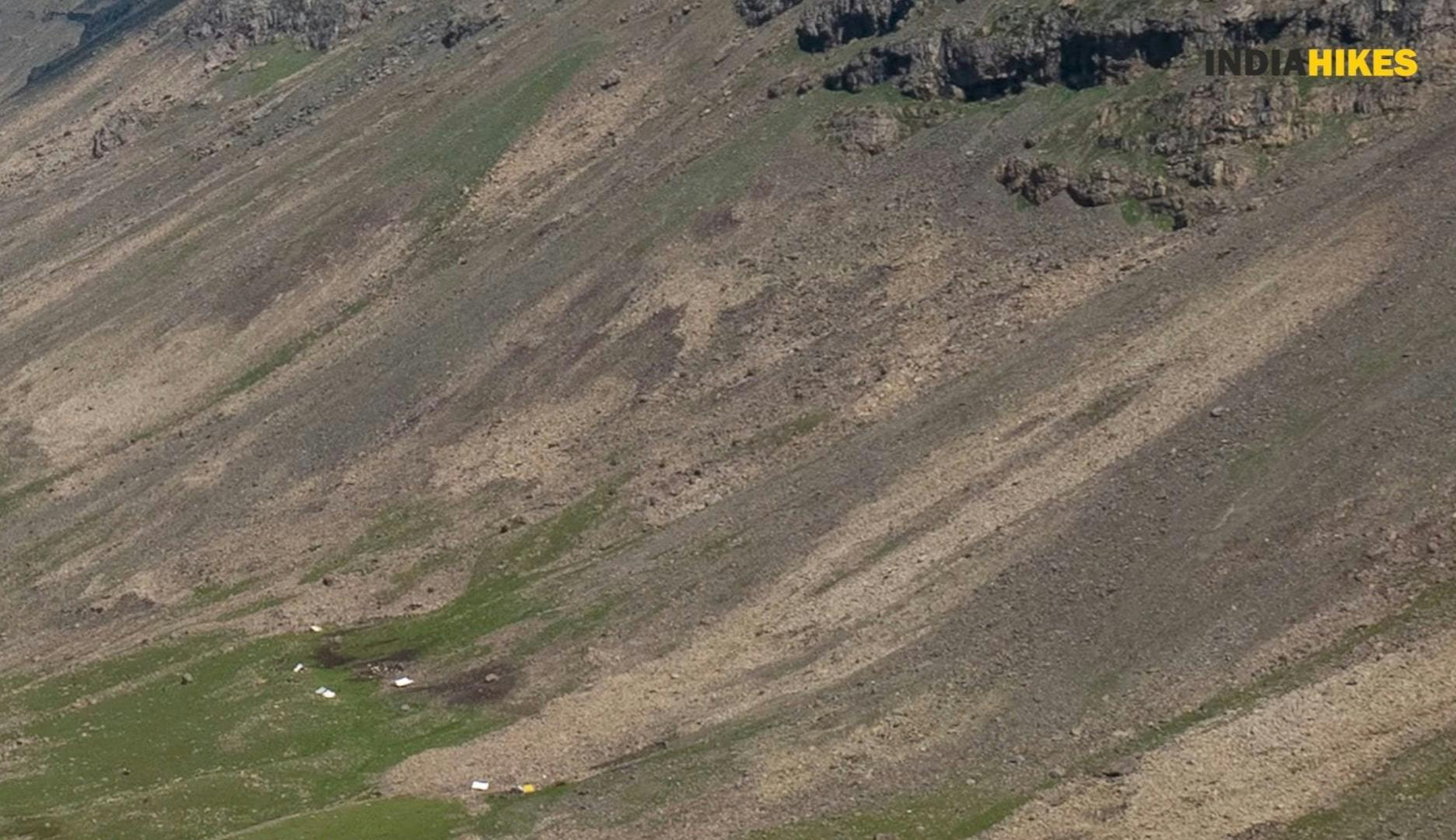 Boulders after Jagmargi Meadows
After the Tarsar pass, you come across the Jagmargi meadows. If you go in August, these meadows are full of flowers and are absolutely gorgeous! After this though, is a boulder section. These are fairly big boulders, which are typical of Kashmir terrain at this altitude, with gaps in between them. So you have to know where to put your foot and get through that section well.
You have to be extra cautious during rains, as the boulders tend to be slippery. Of course, over here, the Indiahikes team will constantly be there to help you get good footing, choose the right boulders to put your foot on and navigate that section safely.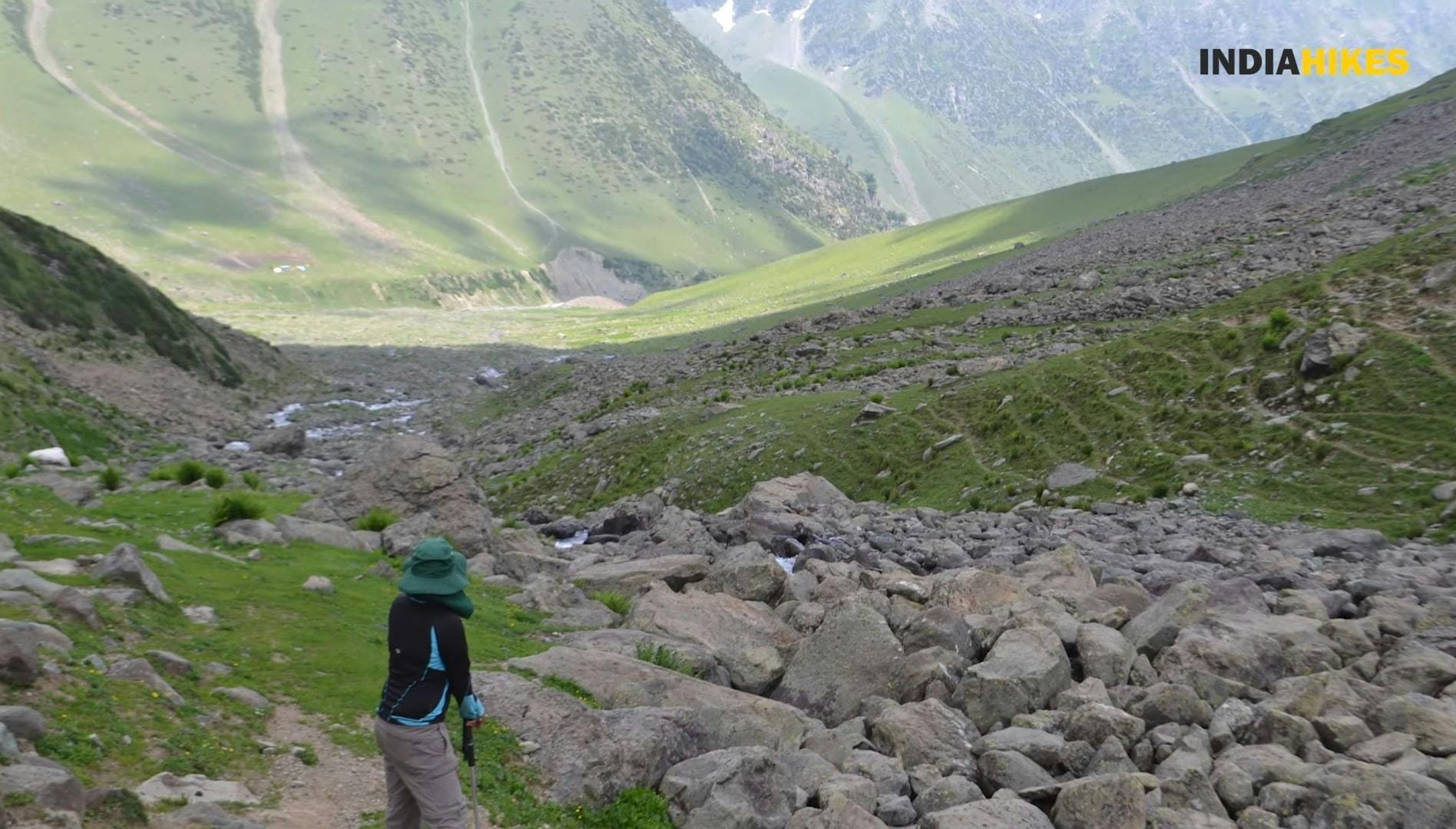 Sundarsar to Marsar Crossing
The third and final difficult section of this trek is when you're crossing from Sundarsar to Marsar. Sundarsar is this beautiful lake on the banks of which you camp and spend the whole day. From here you make a visit to Marsar lake. To do this, you have to go around the Sundarsar lake which is flanked by low mountains. You'll find a col in this to cross over to the other side, from where the Marsar lake is around half a kilometre. Now, when you're climbing to the col, there is a bit of a tricky section, especially in June, where there could be snow and it could be slippery. So in this section, you need to navigate properly. You need two trekking poles, good trekking shoes and the help of our guide and our trek leaders, who will always be around you.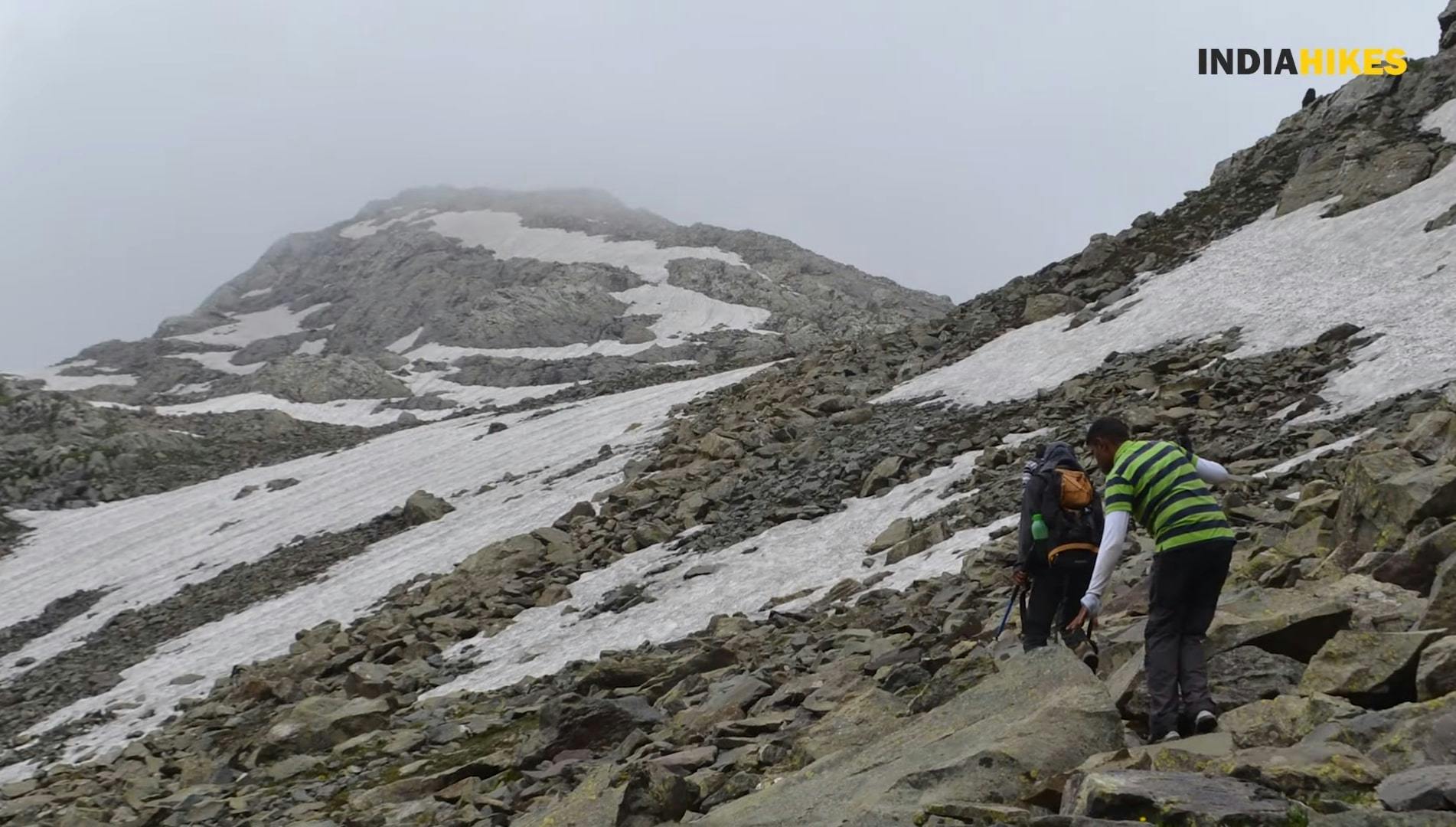 Frequently Asked Questions about Tarsar Marsar
Is the Tarsar Marsar trek safe? 
The Tarsar Marsar trek is a safe trek with only a few difficult sections. Overall, it has a moderate level of difficulty. It is important to keep in mind and prepare for the tricky areas like descent on Tarsar pass, boulders beyond the Jagmargi meadow, col on Sundarsar to Marsar crossing and a long descent on the last day.
How do you get to Tarsar Lake? 
Starting from Srinagar, you reach Aru by a 5-6 seater cab. From Aru it is a 10 km trek to Lidderwat and a 5.6 km trek further to Shekwas. From there, 5 km takes you to Tarsar lake.
How long is the Tarsar Marsar trek?
The Tarsar Marsar trek, including departure from and return to Srinagar, lasts a total of 7 days. 
 That is all about the difficulty of the Tarsar Marsar trek.
 If you have any questions about it, drop in a comment, I'll be happy to help you!
Sign up for our much loved Weekly Mailer
We have terrific trekking tips, trek updates and trek talks to look forward to