How Gaurav Transformed His Physical Fitness After an Unsuccessful Trek...
Share this story
How Gaurav Transformed His Physical Fitness After an Unsuccessful Trek to Kedarkantha
Category Transformation Stories
"I had signed up for a trek to Kedarkantha during winters in 2019. At that time, I weighed around 103 kgs.
I didn't prepare much in terms of physical fitness to get ready for the trek. That's where I made my biggest mistake. I didn't know what was coming ahead of me. 
The trek was a huge challenge for me. I couldn't walk for long distances without taking breaks and most importantly, I was barely getting any energy to enjoy the views for which I had come all the way from Mumbai!
My trek leader was Aditya and he noticed how much I was struggling. He was clearly not happy with this. However, the way he managed my whole situation left a very long-lasting impact on my life.
Instead of simply sending me down, he decided to sit with me and have a discussion about how I need to relook at my lifestyle and fitness.
Aditya's words affected me deeply. I returned midway from Kedarkantha, disappointed but something to look forward to.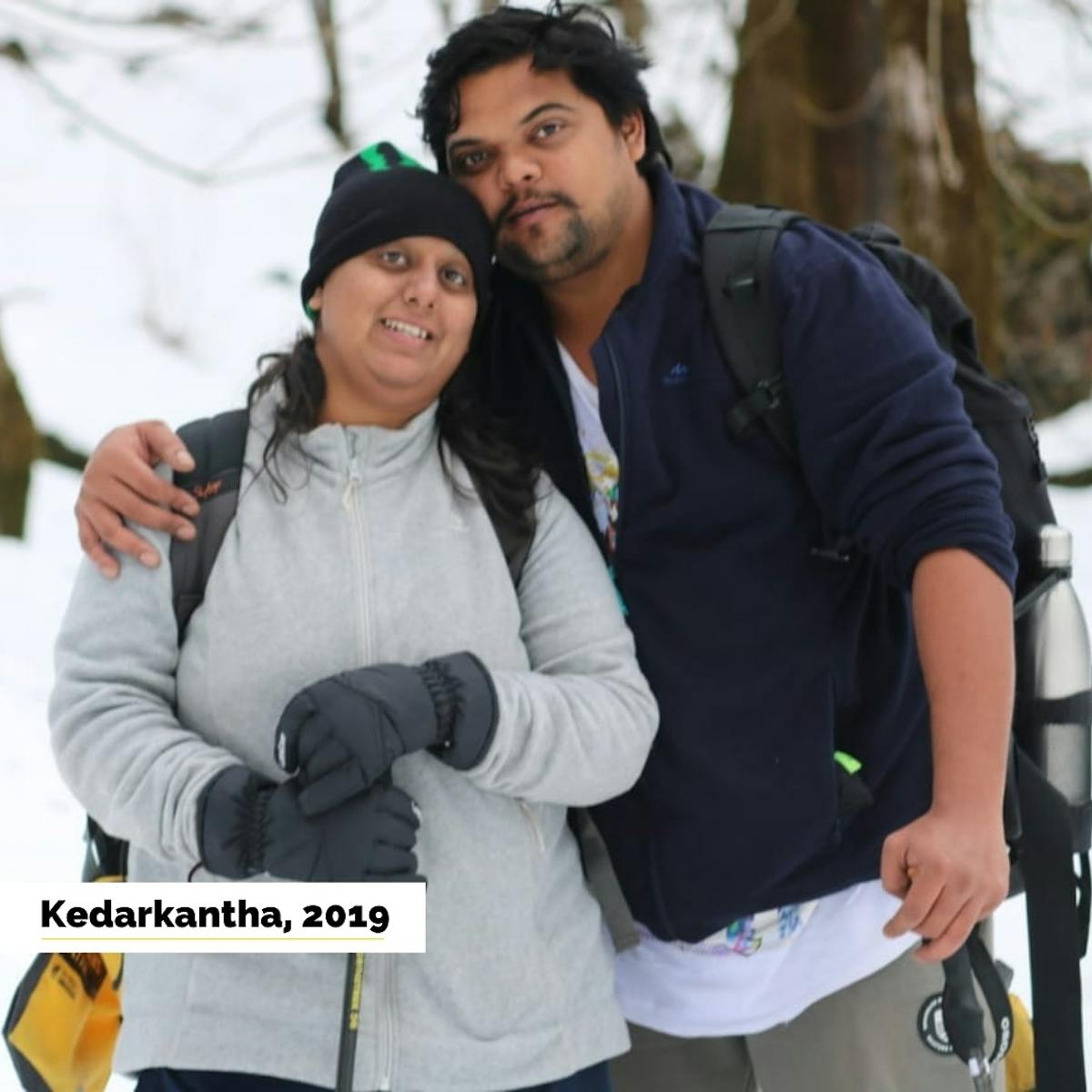 Gaurav during the Kedarkantha trek
After coming back, I made a routine for myself. I kept 3 days a week for cardio where I started with brisk walking and gradually started running for 15 minutes. I also kept 2-3 days for weight training. 
Initially, it was a terrible experience because my body was not supporting me. 
However, every time I thought of giving up I got reminded of my failed attempt at Kedarkantha. 
In 2020, I signed up for my second trek with Indiahikes to Brahmatal and I was 93 kgs.
I was successfully able to complete the entire trek without any difficulties.
It wasn't just a trek for me. It was a journey of personal transformation.
A moment of rejection due to my own choices in life triggered a lifelong shift in me.
I realised the importance of being fit and having an active lifestyle. 
At present, I weigh around 83 kgs. I honestly didn't know that being consistent one day at a time could bring me here.
I now plan to go back to Kedarkantha this winter and complete the journey that was left incomplete."
- Gaurav Rumde, Indiahikes Trekker | Kedarkantha Trek and Brahmatal Trek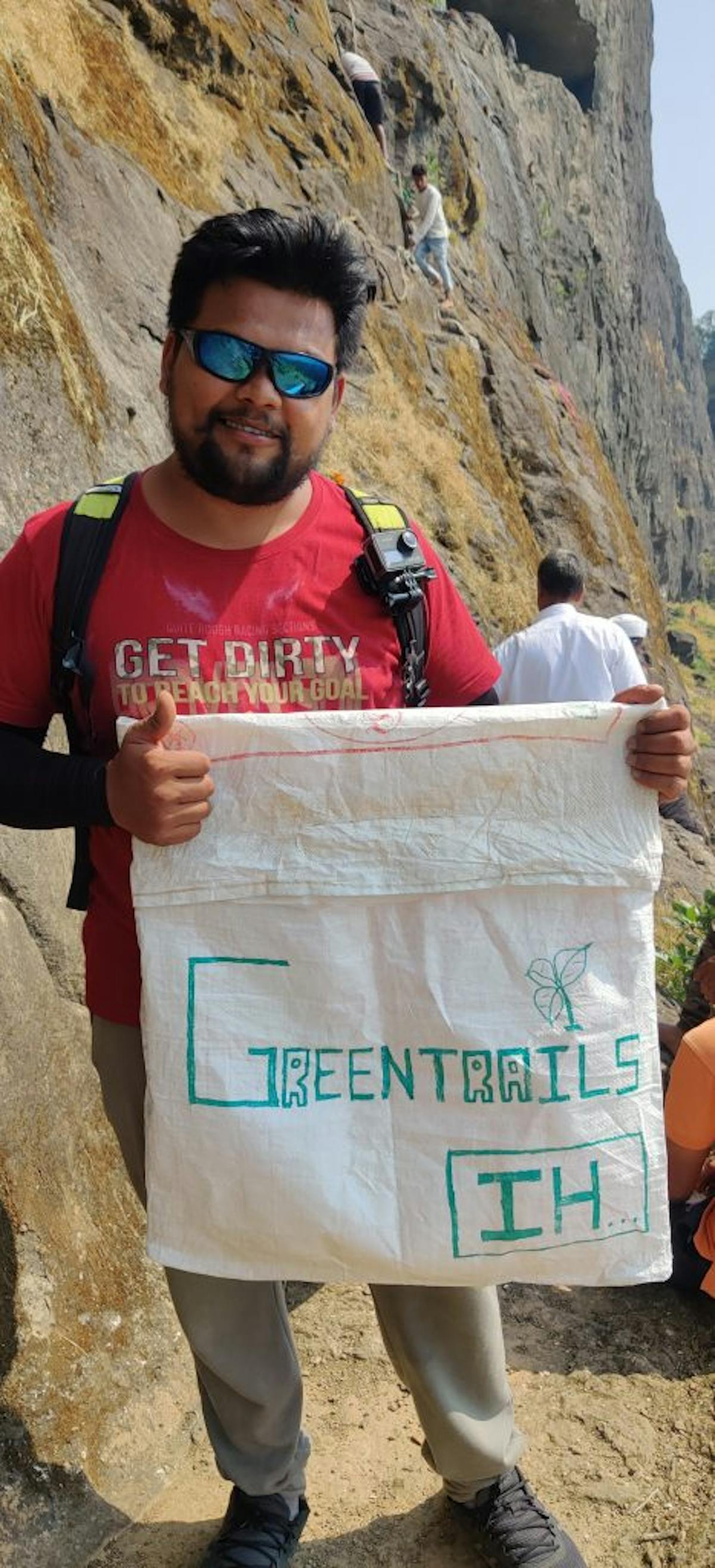 Gaurav on his most recent trek
Sign up for our much loved Weekly Mailer
We have terrific trekking tips, trek updates and trek talks to look forward to