How Khushi Has Grown Over 9 Years Working With Indiahikes
Share this story
"I started working with Indiahikes in 2012. At that time, there was this news going around in our village that tourists have started coming to climb up to Roopkund.
I had myself been to Roopkund in 2010 on my own. I used to love exploring such places during my college days.
So in 2012, I thought of joining Indiahikes in the kitchen team thinking I'll get a new experience and will also get to go back to Roopkund.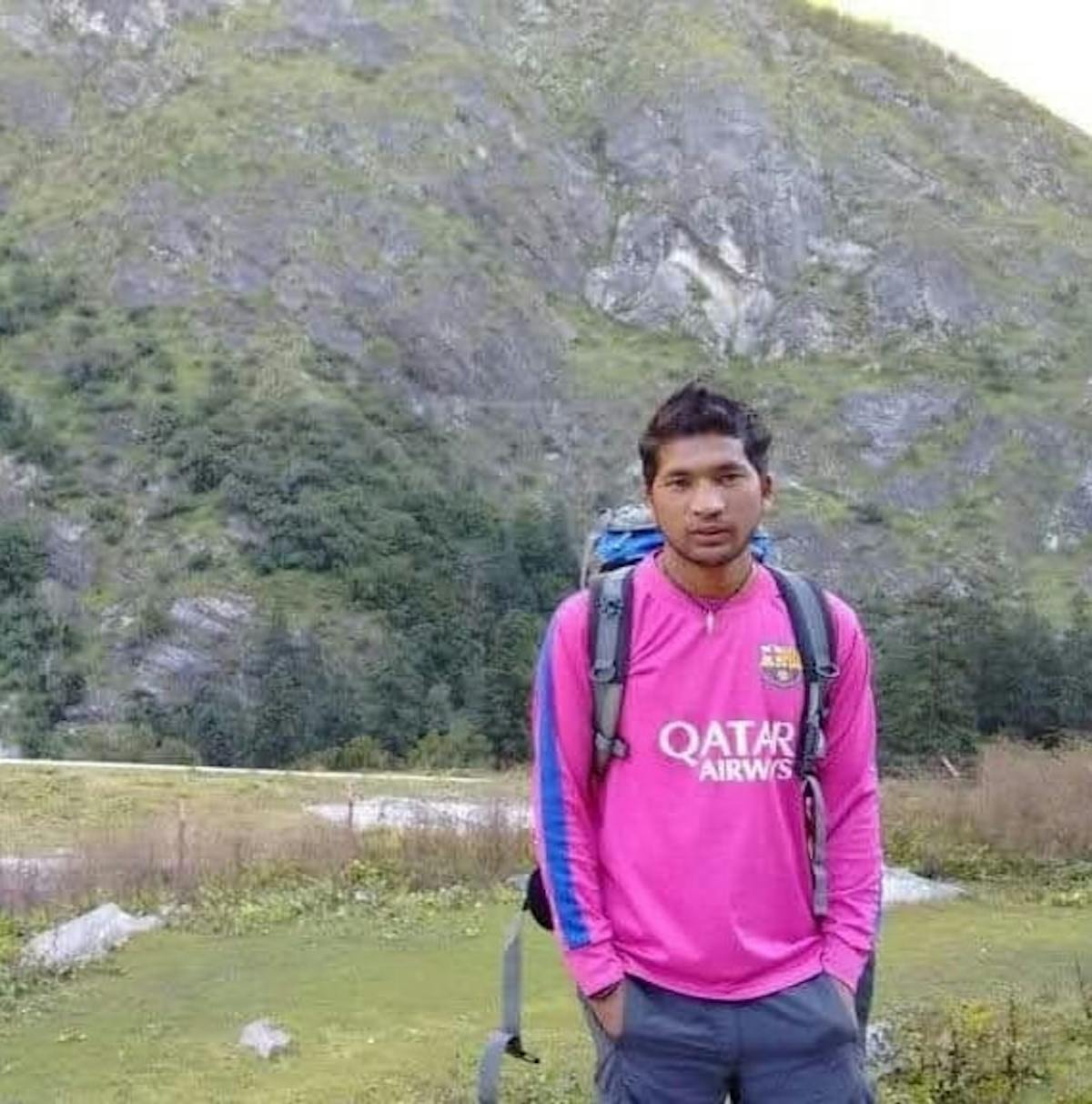 Khushal Danu during his initial days at Indiahikes
What I experienced in my first team with Indiahikes was something I had never seen before. I saw how camping was done, sleeping bags were used, how a trek was professionally managed.
I also got to know that they have many other treks in the Himalayas. It felt like a good opportunity to grow myself as well as see other treks.
So I decided to work in a more committed manner with Indiahikes from then on. 
In 2014, we had technical training conducted by Indiahikes on the Roopkund trek. After that, I got a chance to work as a Technical Guide at Roopkund.
Slowly, Indiahikes grew to trust me and made me the camping in-charge at Roopkund next year.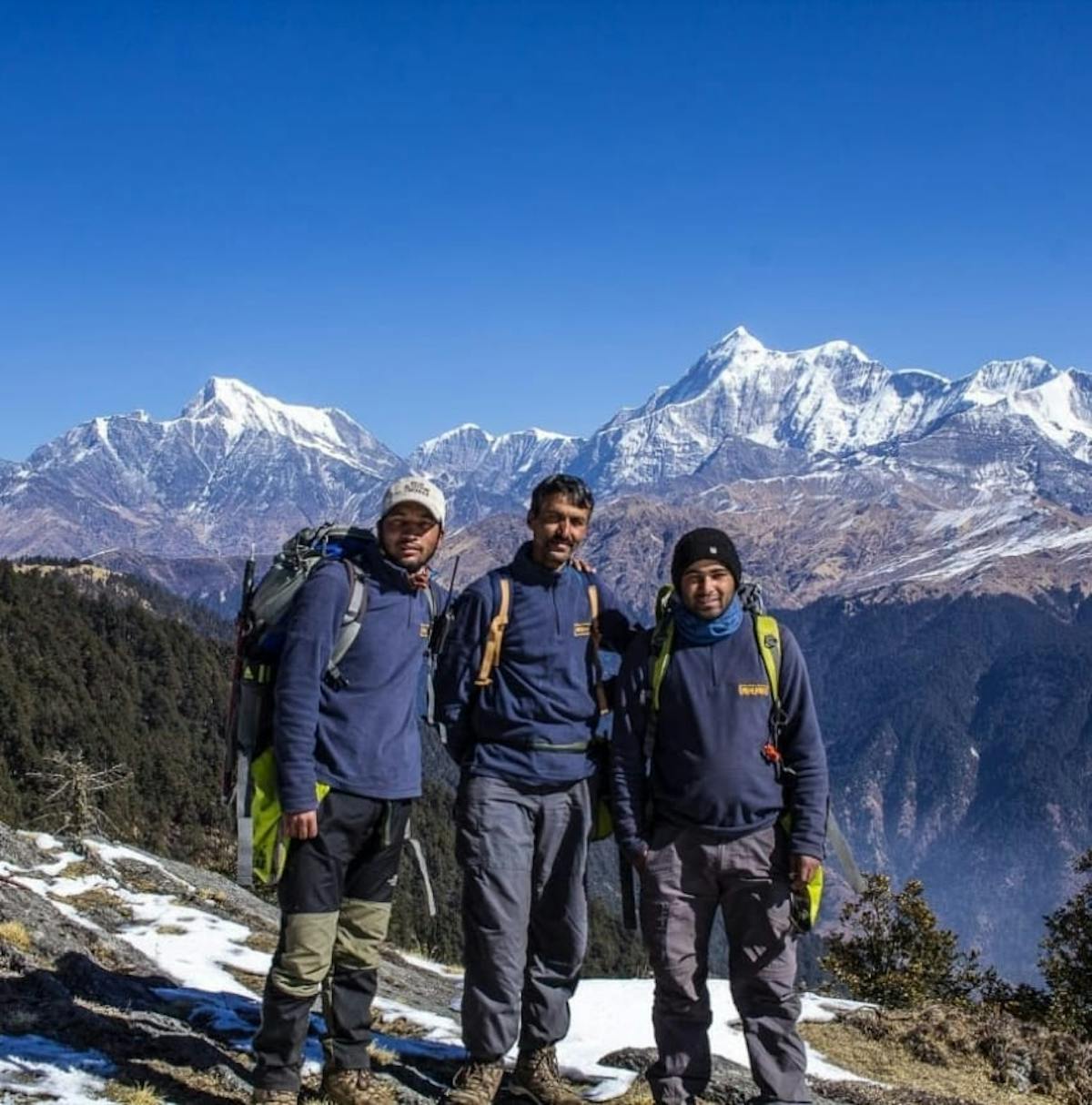 Khushal Danu posing during a trek
In 2016, I also did a basic mountaineering course and a skiing course to up my skills.
These courses increased my confidence to a huge extent. Because of this, in 2017, I was chosen to go and work on challenging treks. I went to Roopkund, Rupin Pass, Kuari Pass and Brahmatal. I was doing this along with learning about operations side by side. 
That very year, I was also sent to Kashmir. It was there that I transitioned into a full-fledged operations role.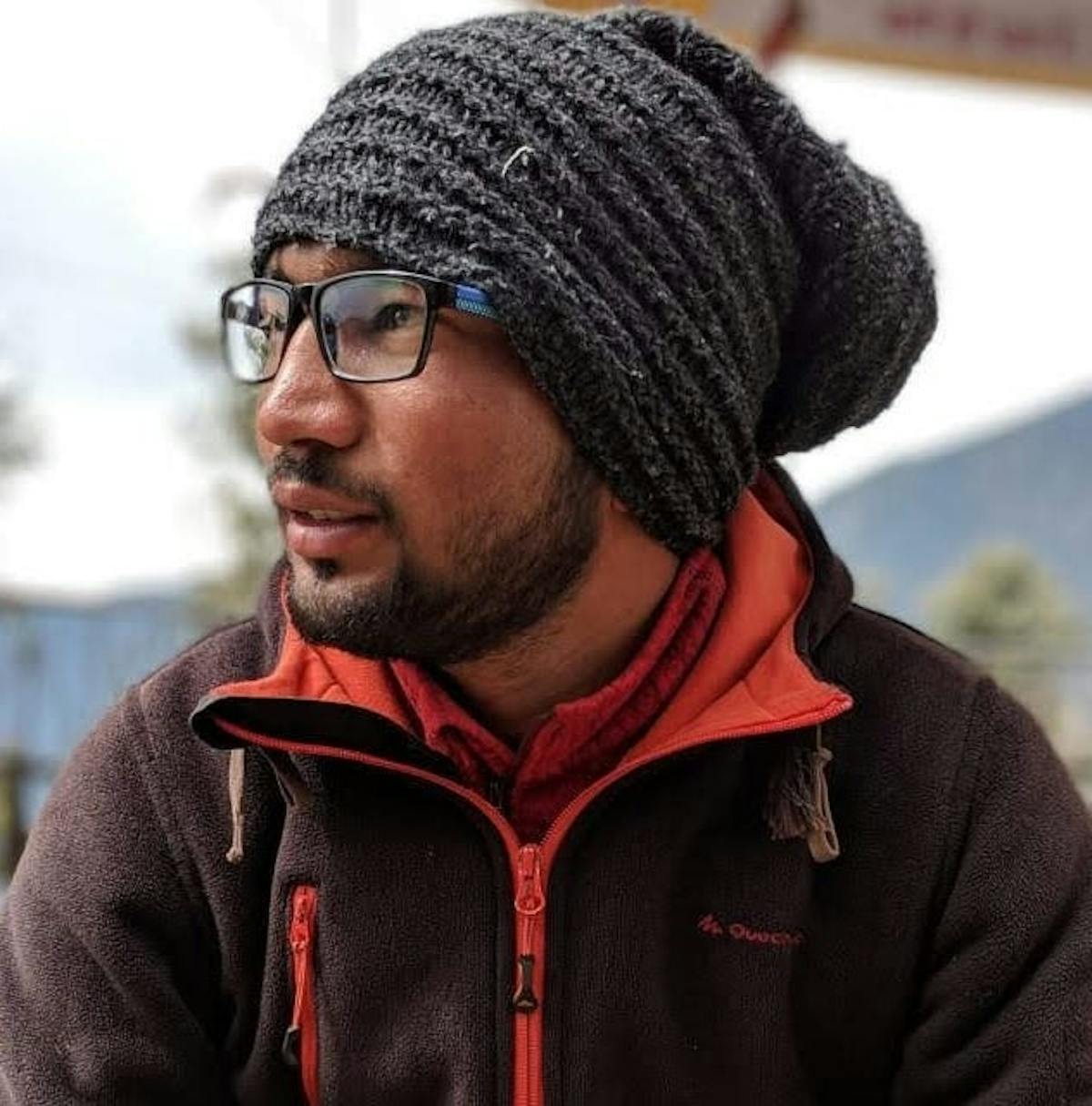 Khushal Danu has grown from strength to strength at Indiahikes
Today, it has been close to 9 years of working at Indiahikes. I never imagined that the graph of my journey would grow like this.
I have got so many opportunities to work in various different fields.
This diversity has made me incredibly skilled.
The best part is that I still find my work to be fun and there is still a new challenge to tackle every day."
- Khushal Danu, Indiahikes Team Member
Sign up for our much loved Weekly Mailer
We have terrific trekking tips, trek updates and trek talks to look forward to