How trekking helped Asavari re-explore life as a working mother 
Share this story
As a mother, I always wondered to myself, "Can I take a break from this life, for just a few days?", "Am I really allowed to take a break?" I didn't think this thought was a possibility. 
I am a working professional with a huge support system back home - with my mother, husband, and the entire family encouraging me daily. We are there for each other through thick and thin. 
But people in my family are all very busy in their lives. I often find it difficult to reach out to them when I need them. 
However, I knew I needed to go somewhere alone. I wanted to return to my home a better version of myself. I booked the Tarsar Marsar trek with Indiahikes, and I was yet to know the transformation that awaited me. 
The first few days of the trek went really well; we enjoyed the scenery and the beauty of the mountains. 
But things suddenly changed on day 3. I started feeling very low while entering the meadows of Tarsar - I had an upset stomach, I was shivering, and my legs had turned pale. 
Quickly and without warning, my body started giving up. My pace turned languid, and I was falling behind. Ramon, our trek leader, along with the rest of the team had already started climbing the boulder section.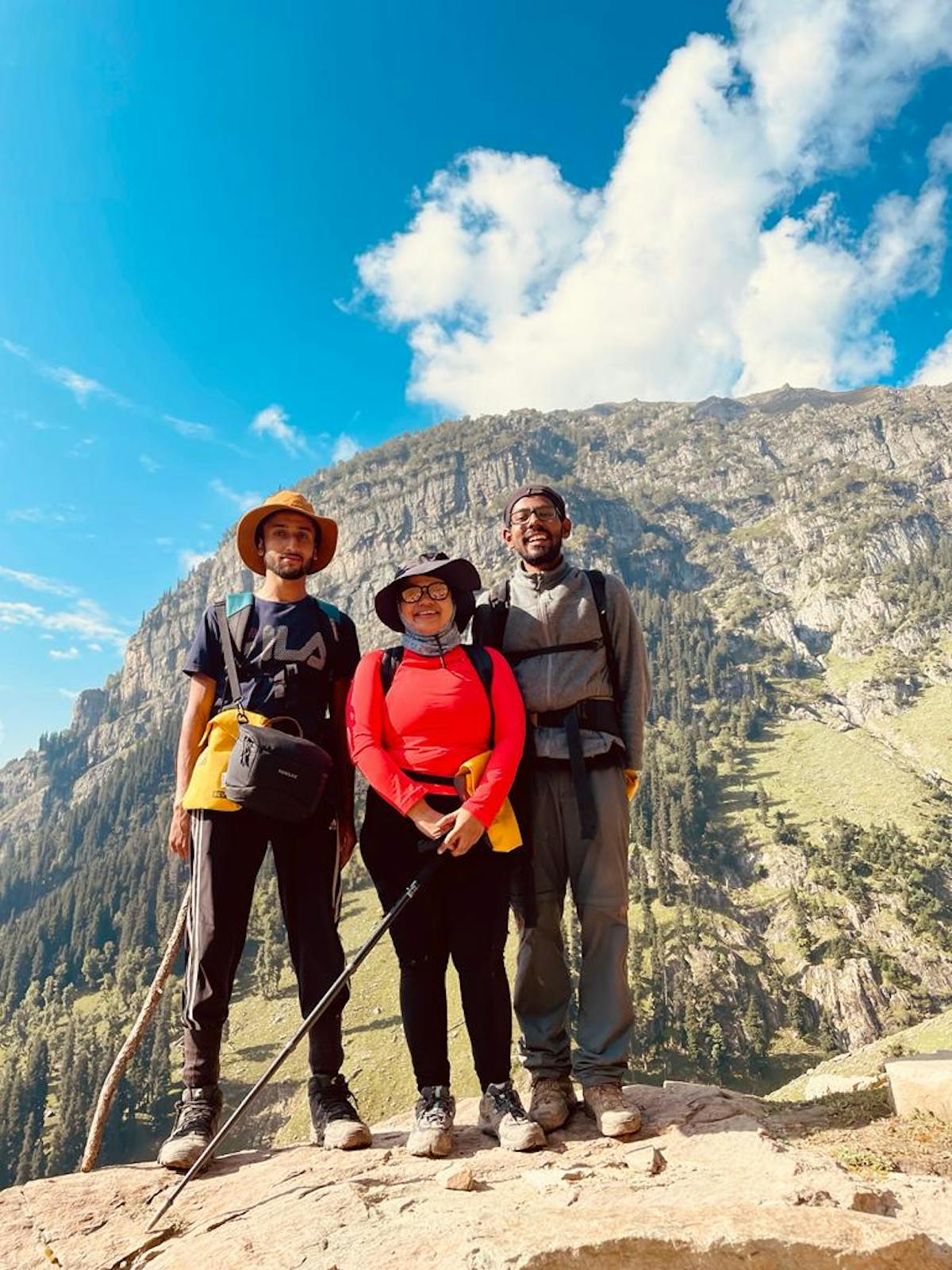 Asavari and the trek leaders during the Tarsar Marsar trek
But within a few minutes, Ramon did something that deeply touched me. Despite having climbed a long way, he retraced all his steps, just to ask me, "Asavari, can you do it?" At that instance, something changed from within. I said, "I will do it, I'm feeling unhealthy, but I will climb at my own pace." 
Without giving up, I walked with my eyes closed, clutching Ramon's hands. I knew that there was someone to support me even if I fell down. 
In the following 100 meters, everything changed. On this trek, I was alone. But, Ramon's gesture of going out of his way to reach out to me brought an intense change in my heart. The sight of him standing high, strong, and confident - radiating energy of support and comfort, shifted my gears. 
When I reflect on the trek, I realize that maybe I needed someone to reach out to me. Someone extending a helping hand to someone who really needs it. That small act transformed my view. It helped me gain a sense of acceptance and harmony. I was able to bring back a better version of myself from the mountains. 
Before the trek, I followed my duties as a mother and working woman. But after this trek, I realized the importance of being there for myself and my family. To call out to them, to make sure I'm there for them when they really need my help, and also, to ask for help when I really need it. 
Sign up for our much loved Weekly Mailer
We have terrific trekking tips, trek updates and trek talks to look forward to