How Trekking Helped Swapna Quit a Fast-Paced Life to Pursue Things She...
Share this story
How Trekking Helped Swapna Quit a Fast-Paced Life to Pursue Things She Likes
Category Transformation Stories
"I had always been a beach person in my life. One day, a friend of mine introduced me to the idea of trekking. I had my doubts but then she said, "You have to go on a trek once. You will either fall in love with it or never trek again."
So in 2017, I went on the Deoriatal Chandrashila trek with my friend through Indiahikes. She was right, I went weak in my knees seeing the beauty of that trek.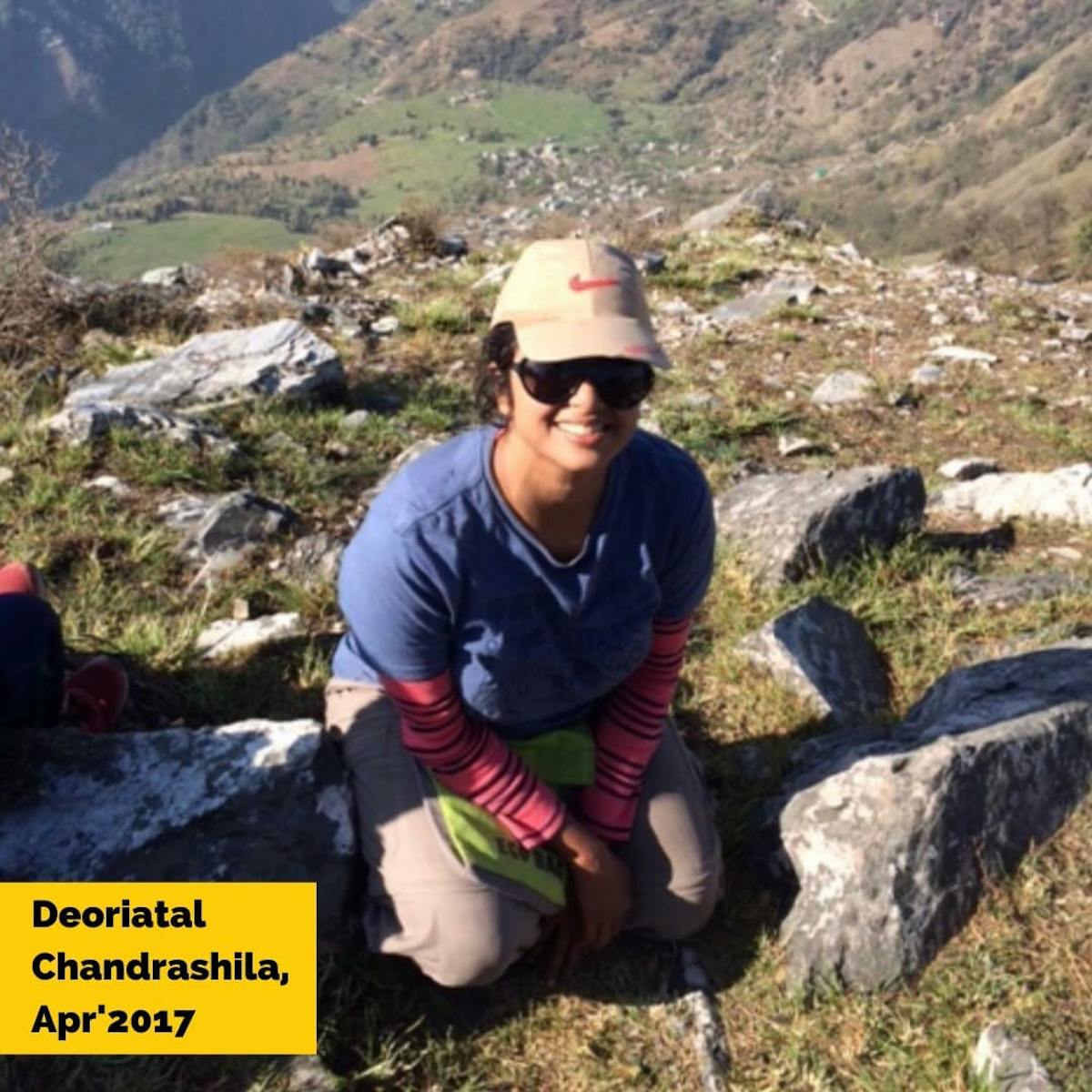 Swapna went on the Deoriatal Chandrashila trek in 2017
It affected me so deeply that I decided to go to Kedarnath post that experience. I went there alone, it was my first time doing something like this.
Since then, I have done about 7-8 treks, all with Indiahikes. And trekking has completely changed the whole dynamics of my life.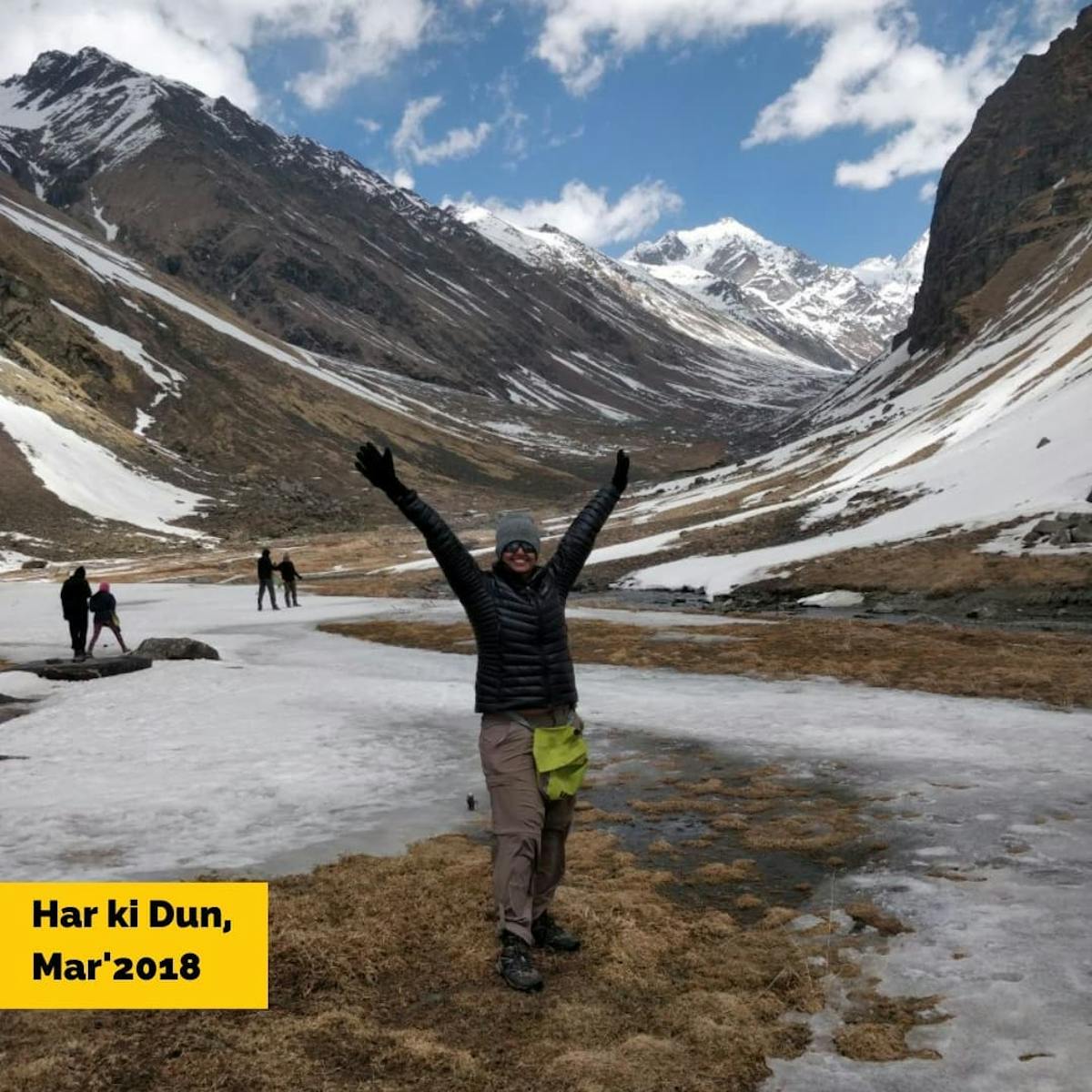 Swapna during her trek to Har Ki Dun in 2018
I used to run a Cafe & Bar for 8-9 years in Hyderabad. As I started trekking, I started reflecting more and more on my lifestyle and career. With more exposure to the outdoors, I started feeling very worthless about the fast-paced life I was living.
It took 1-1.5 years to make it happen but I finally sold my restaurant business in 2018 to pursue the things with which I really connected.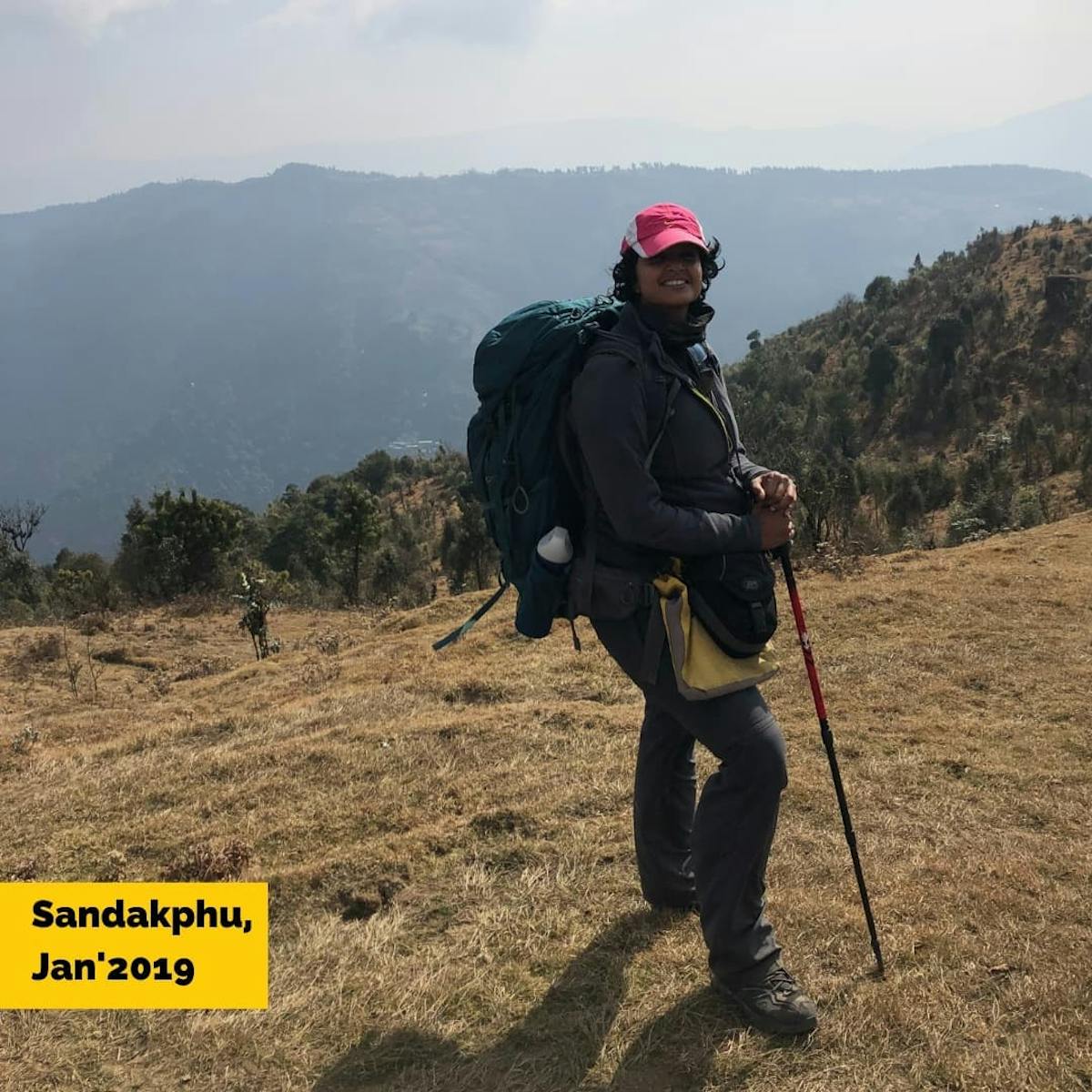 Swapna during the Sandakphu trek in 2019
I wanted to do more trekking, focus on my health and spend quality time with myself.
People find it weird that I do nothing in life now so how do I manage to live. Well, I follow a very minimalistic lifestyle and my needs are very limited. So I am able to spend on trekking experiences.
I never thought I would physically transform so much. I have become a regular runner. I run in marathons and triathlons as well. I have become fond of long-distance swimming.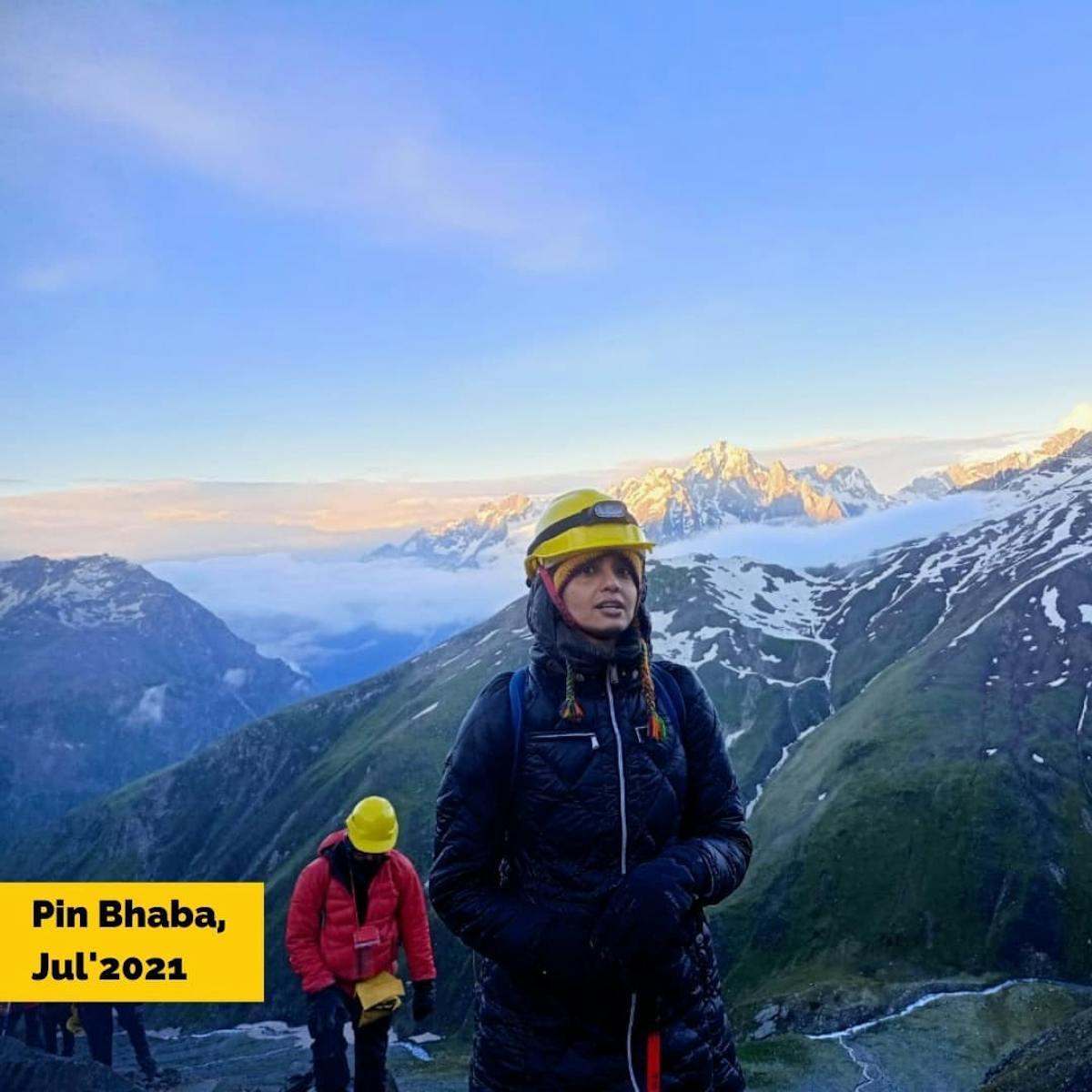 Swapna completed the Pin Bhaba trek in 2021
A few years ago, my parents passed away and there was a huge void in my life. The Himalayas healed me from within. Being around them I realised nothing is permanent. All that matters is being in the present moment.
Honestly, to live a life like this has only been possible because of the self-realisation these mountains have given me. I did not have so many needs to keep running from point a to b. Besides taking care of my basic necessities, all I want is to trek more and keep myself fit for it."
- Swapna Gangadharan, Indiahikes Trekker
Sign up for our much loved Weekly Mailer
We have terrific trekking tips, trek updates and trek talks to look forward to