How Trekking Instills A Sense Of Belonging
Share this story
Some deeply personal moments have made me feel like I belong to the mountains, and I am one of many who have felt this way. The world seems to think that a sense of belonging is a natural process which comes with time spent somewhere, but that's not true of the mountains.
One such moment was a trek to Nandanvan, in the lap of the Bhagirathi peaks, though it never came to that. Most of my trek mates made it to Tapovan, a camp before Nandanvan, but quit at the mouth of the Gaumukh glacier, declaring they did not have the energy to trek farther, even though it was not difficult. But there wasn't any bitterness. Along the trek, the light banter between all of us had opened up a cork and conversations flowed freely. In our tents, we talked about ourselves and our worlds, about things we'd never told to anyone. It didn't matter that we were a mixed group of all ages. The talking continued even afterwards, on the train back from Haridwar. Those 10 days had rejuvenated me like nothing could.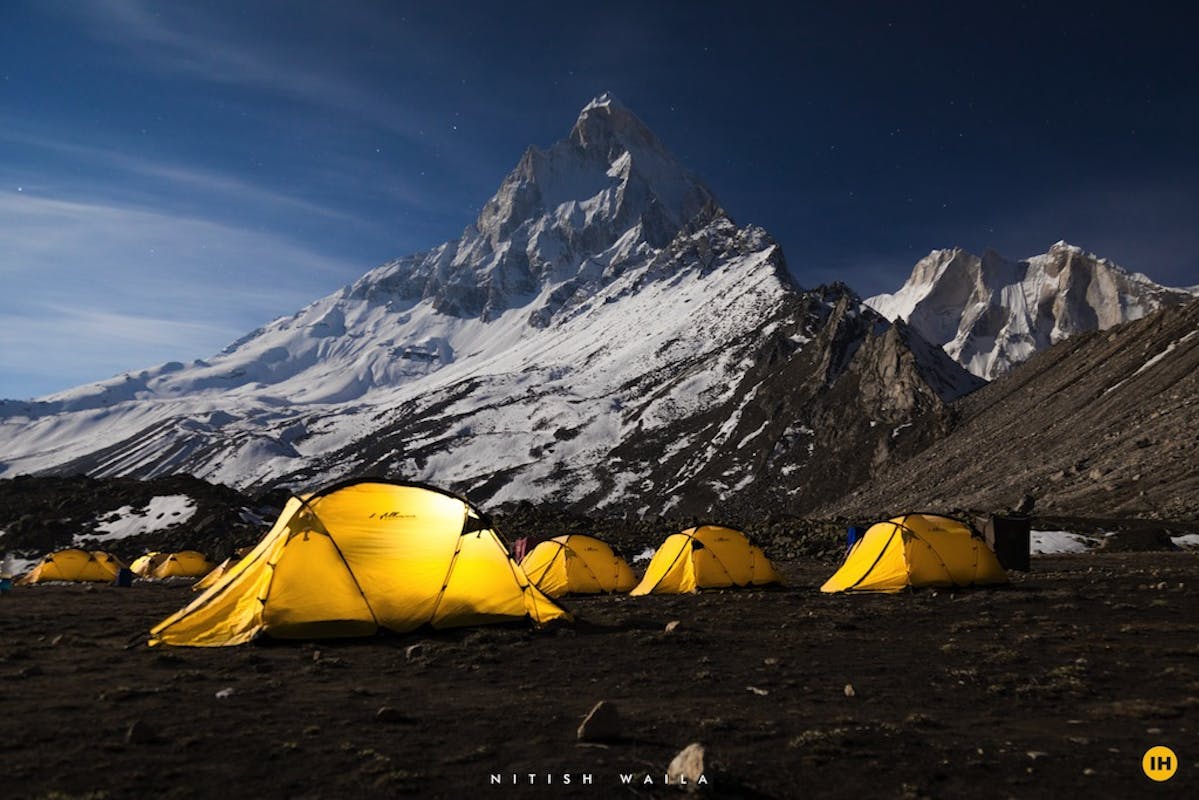 Trekkers camp at the Tapovan campsite with Mt. Shivling in the backdrop.
My exhilaration was cut short by a phone call from my partner as a casual conversation turned into a tiff. She spoke, I couldn't answer, but I could feel years of relationship crumbling. By the time I got back to my seat, I was shaken, broken and hurt. My trek mates were still animated, so I looked out of the window to gather myself. Sugarcane fields and peacocks went by. I tried hard to resume the conversation, because their exuberance was infectious. It wasn't easy. But by the time we reached Delhi, my frayed nerves were somewhat soothed.
I learnt many lessons on that trek. I learnt that sharing tasks made treks easier, and that the composition of a group did not matter. That a trek can give you wonderful opportunities to talk undisturbed and connect with new people who can become long-time friends. Somehow, this bond made my trek mates connect to the mountains too. They felt they belonged.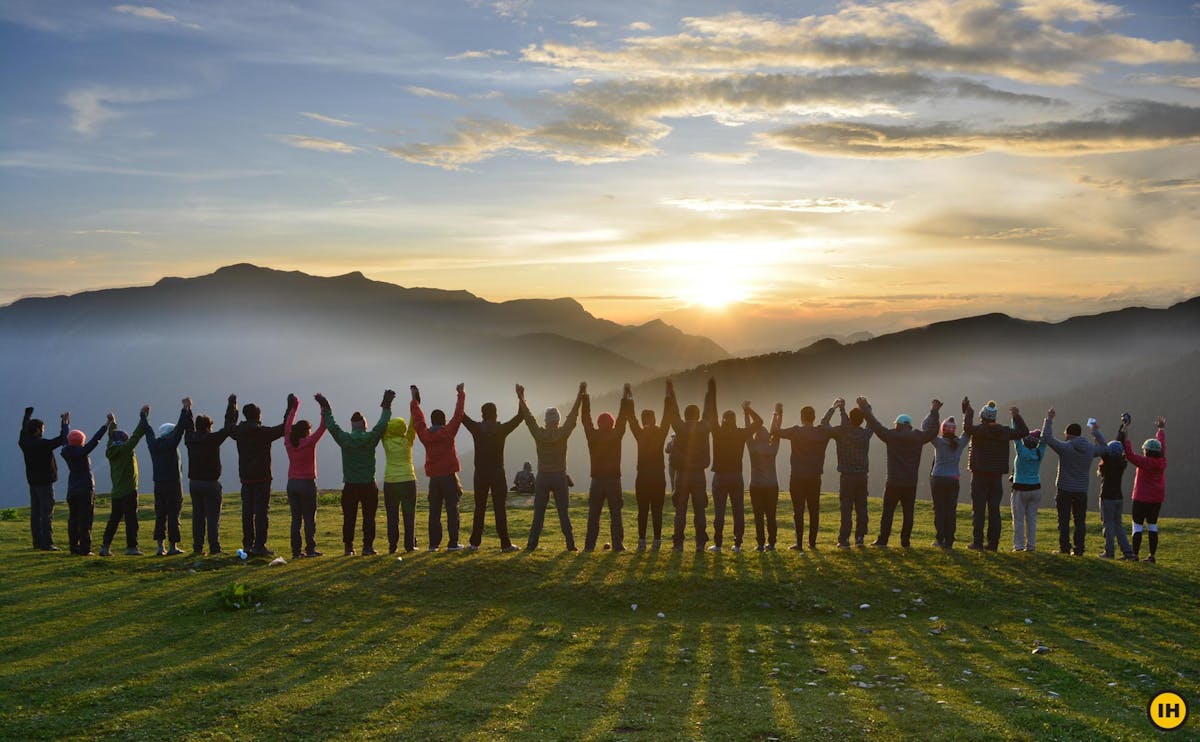 A trek team at Bedni Bugyal campsite. Picture by Avijit Jamloki.
Almost a year later, I returned from a trek to Roopkund that allowed me to spend some more emotionally satisfying moments with trek mates. By then, my visualisation of Indiahikes had taken concrete shape. I wanted to build an online repertoire of treks, a database of trek guides, and I wanted to make it easier for people to find treks. The vision was to let people trek with their friends, and to bond, to belong. I also wanted to build an organisation that helped them do that.
On my return, I wrote a blog on the Roopkund trek. I presented it the way I had visualised a trek guide had to be, and it ended up becoming the de facto guide to the trek. I was flooded with emails about it, and the change it brought about to the locals of the Roopkund trek region was profound. The economy of the region grew, work started flowing in for the simple local folk around the trek and they were genuinely appreciative. It made me realise the power of credible information and its ability to transform lives. A few months later, we officially launched Indiahikes. I had hoped that the information on the database would change many lives, especially in the local regions. And when it did, I finally felt part of a cause that was bigger than me or my work. I felt belonged.
What you should do now
1. If you liked this post and want to read more such posts, go to this page – You'll find many such Expert Opinions here.
2. If you're looking for treks to do: Then head over to our upcoming treks page. You'll find all our Himalayan treks there.
3. If you want to work with us: Head over to our careers page. We have lots of positions open. We also have lots of applications coming in. So the sooner you apply, the better.
4. If you want to see the 13 best treks of India: Then get our guide here.
Sign up for our much loved Weekly Mailer
We have terrific trekking tips, trek updates and trek talks to look forward to