How Trekking Is Changing
Share this story
Today, I want to share with you about what I think about the future of trekking and why I need some advice from you that will help to shape it.
When we started Indiahikes ten years ago, we gave a fillip to trekking in India. With the new trails that we brought in, scores of Indians discovered trekking for the first time.
The new trails brought in the biggest change to trekking in India. I noticed how trekking in India took off after that.
The safety measures that we introduced gave another big boost to trekking. I noticed how introduction of microspikes virtually stopped accidents on snow. The enveloping comfort of safety brought trekking closer to a new generation of trekkers. Other organisations took to it very quickly. When we got in pulse oxymeter tests I noticed how quickly it was embraced by the trekking fraternity.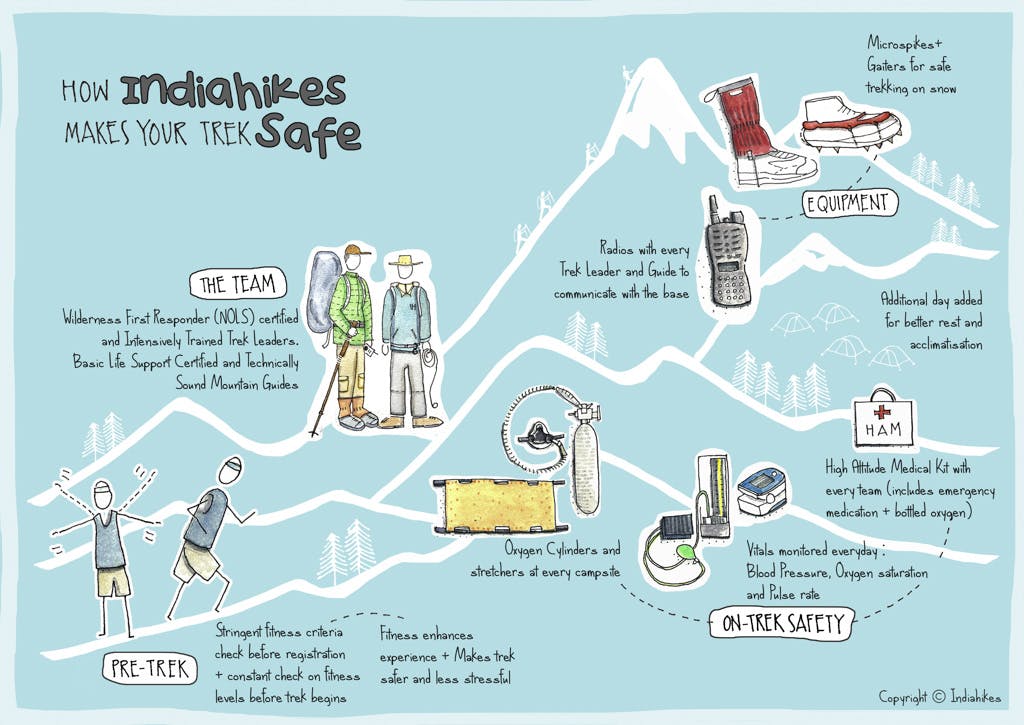 I soon realized that Indiahikes had a lot more impact on the trekking world than we imagined. We were practically setting the standards for the future of trekking in India.
As years passed we took our pioneering role more seriously. Our Green Trails process became the standard on how to conduct environmentally friendly treks.
Soon we had researchers, interns and fellows from all over the world participating in our Green Trails projects.
Today, when I look at the future of trekking, I foresee considerable regulations being brought in by the Government. Trekking may not stay the way it is.
Restrictions on trails, camping are in order. Environmental and forest laws are becoming tighter. The freestyle way of trekking that we are used to may not be possible.
Already camping has been put on hold in many areas of our country. For example, we no longer run the lovely Deoriatal Chandrashila trek because there's been a stay on camping in these parts. In a way it is good for the land and forests, but not really very good for trekkers.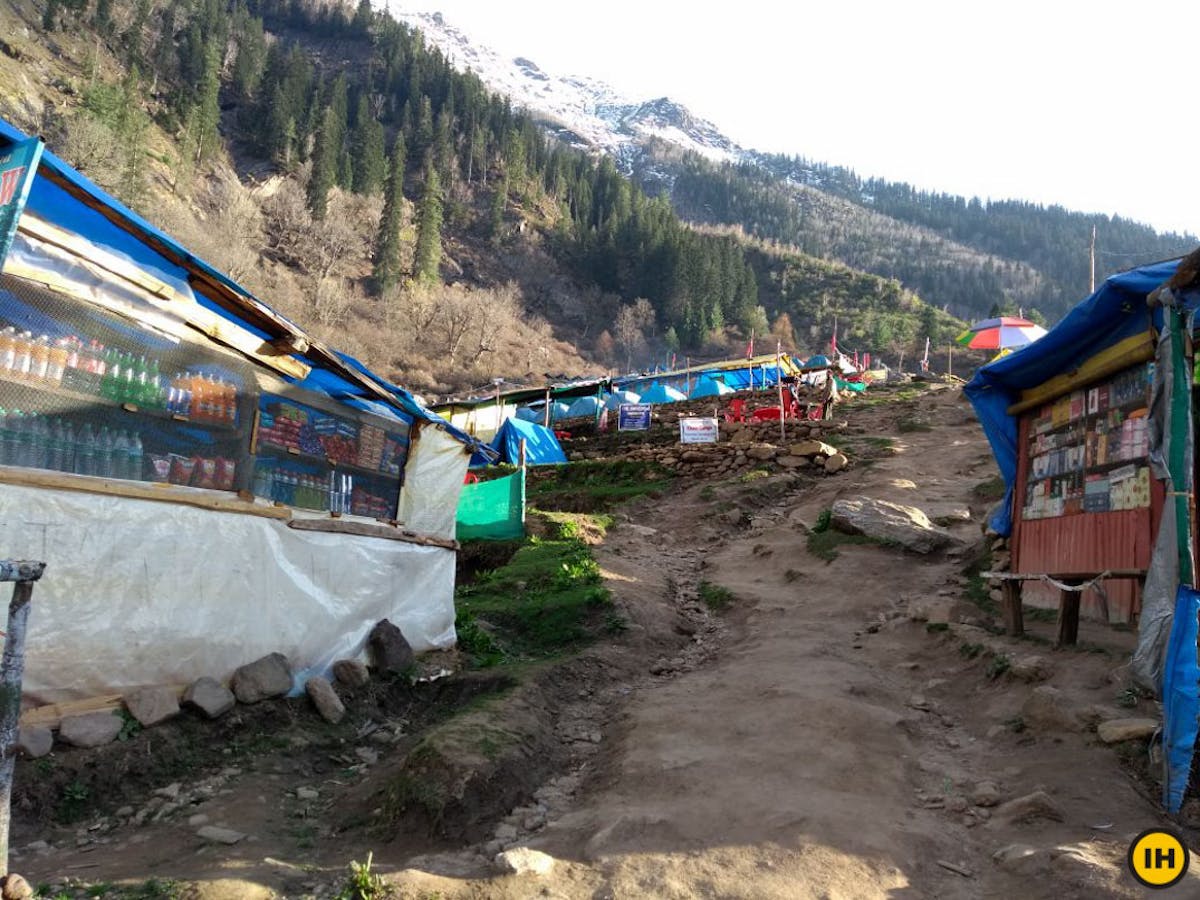 Illegal dhabas had mushroomed all over this hugely popular trail of Kheerganga in Himachal. Government restrictions on camping in the area have brought the situation under control.
In future I fear a similar restriction on treks like our Roopkund and Kedarkantha. These trails have become overcrowded. The Government, in their own way, are trying to work around this problem. Generally, the practice is to put in a restriction to either camping or limiting the number of trekkers who can visit these places.
Is this good or bad? I am not very sure which way to call it.
As the pioneering organisation in trekking, I welcome these steps. It definitely helps to regulate trekking. On the other hand, overzealous implementation of these restrictions hits the business of trekking. It is worrying.
On a brighter note, India has plenty of trekking trails, especially in the Himalayas. Himachal, Uttarakhand have lots of these little options. Nepal is another lovely zone for trekking. The cost and the duration of treks are similar to India.
It is best to fan out and try new trekking trails where there are less crowd and not much of restrictions. There are plenty of such treks with us.
Try the Dayara Bugyal trek this winter. Or the Annapurna Base Camp trek in Nepal this Dussera. The new Phulara Ridge trek is very exciting if you are looking to trek in September.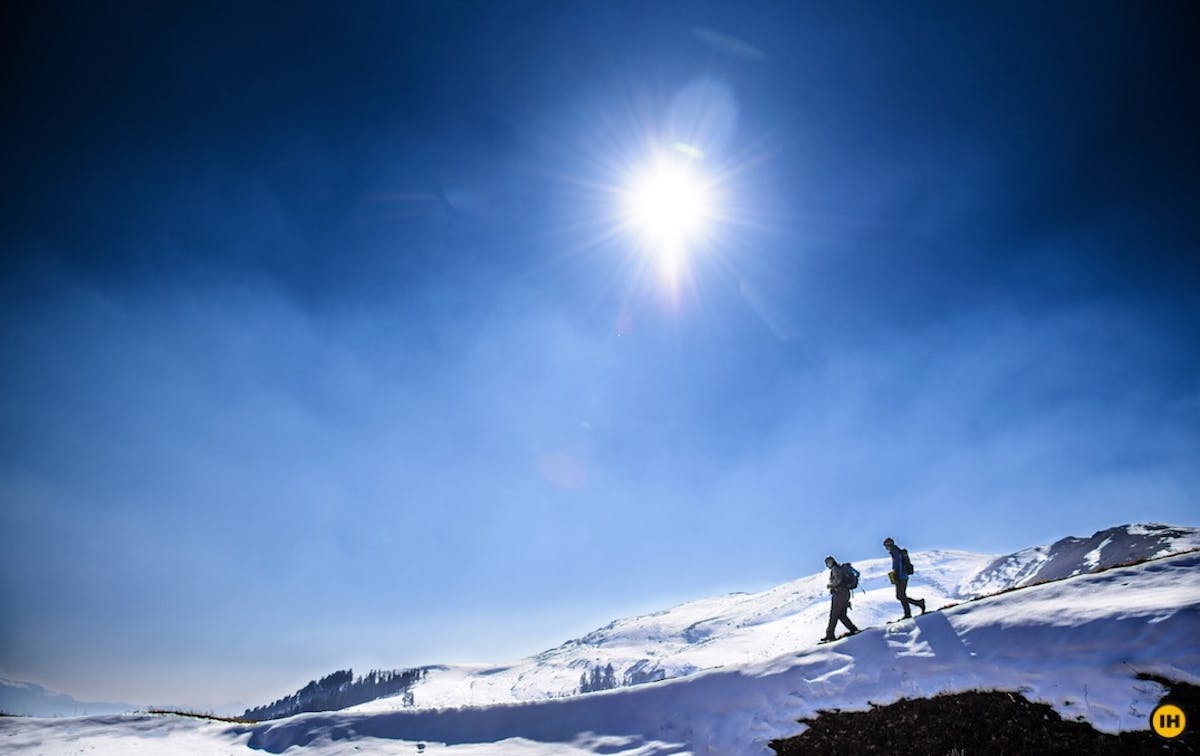 The Dayara Bugyal trek in winter is a hidden gem. Less populated, plenty of snow and 360-degrees mountain views make it a must see.
Before I end, can I ask for some advice? If you would like me to bring in a change in trekking what would it be? We sometimes sit too close to trekking to see things from a bird's eye view.
So, if you have to advise me, can you suggest what changes can we bring in at Indiahikes or to the world of trekking that will have an immediate impact? Put down your thoughts in the comments below.
What you should do now
1. If you liked this post and want to read more such posts: Go to this page – You'll find many such Expert Opinions here.
2. If you're looking for treks to do: Then head over to our upcoming treks page. You'll find all our Himalayan treks there.
3. If you want to work with us: Head over to our careers page. We have lots of positions open. We also have lots of applications coming in. So the sooner you apply, the better.
4. If you want to see the 13 best treks in India: Then get our guide here.
Sign up for our much loved Weekly Mailer
We have terrific trekking tips, trek updates and trek talks to look forward to