How Working at Indiahikes Has Been Extremely Fulfilling for Dushyant
Share this story
"I have moved from one role to another more than anyone else at Indiahikes. But out of all the roles, I hold the role of a Trek Leader at Indiahikes close to my heart.
Whenever I have been told to go back to the mountains and lead a batch, there's a sense of going back to my true roots. The excitement within me just can't hold back!
There's a team of trekkers waiting to go on a trek with a lot of thoughts and expectations. Then comes a Trek Leader, who takes them on a journey of transformation.
As Trek Leaders, we hold the responsibility to impact their mind, body and spirit and make them more vulnerable as humans.
We also have the power to positively influence their lives, bring a change in their mindsets and bring them closer to the environment.
We must make sure that when these trekkers return, they take back these learnings and practice them for the rest of their lives.
What else does one want to be inspired and look at their work with a sense of responsibility?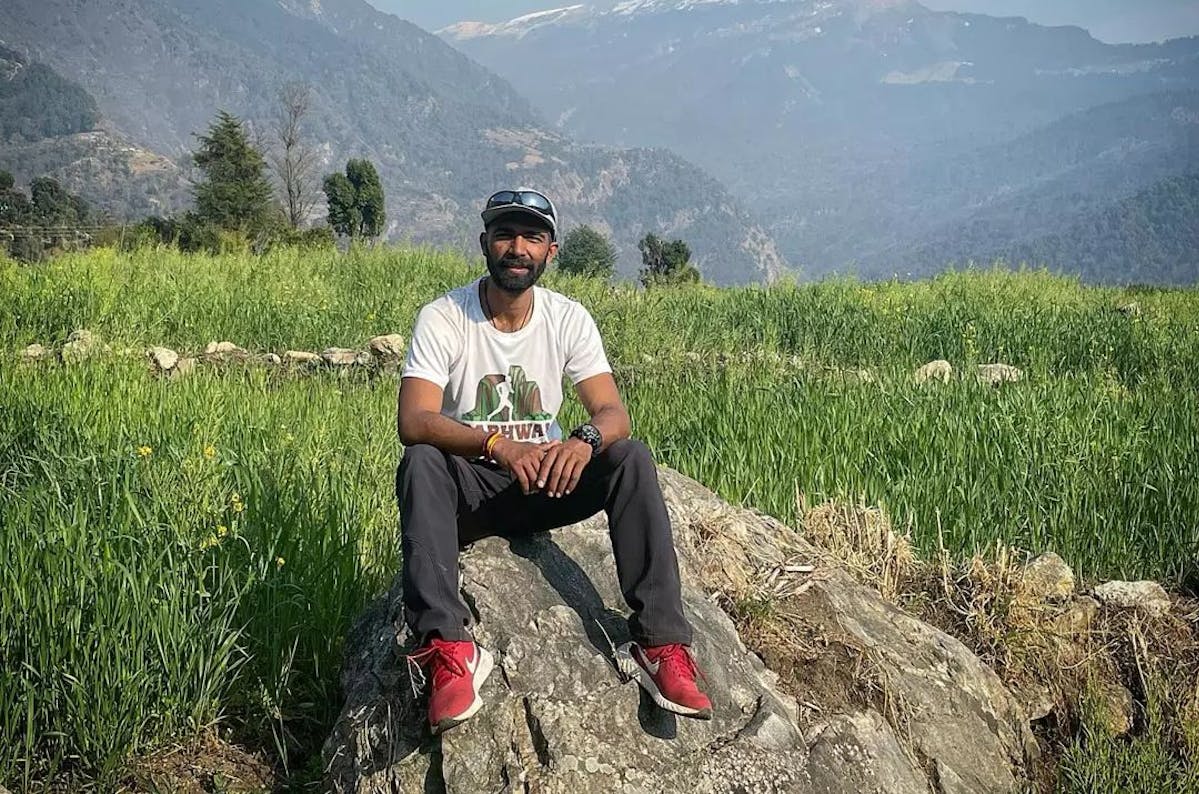 Dushyant sitting amidst nature
I have moved out of Indiahikes two times and come back. It's because my reasons were so strong.
One thing is the culture and values that we have over here. It's such a strong binding force keeping all of us together. It synchronizes the whole team so beautifully.
There are times when we have conflict resolution and when we have to give feedback. These things are not easy.
People mostly run away from these things because they are hard but at Indiahikes we are like bring it on! Let's do it now!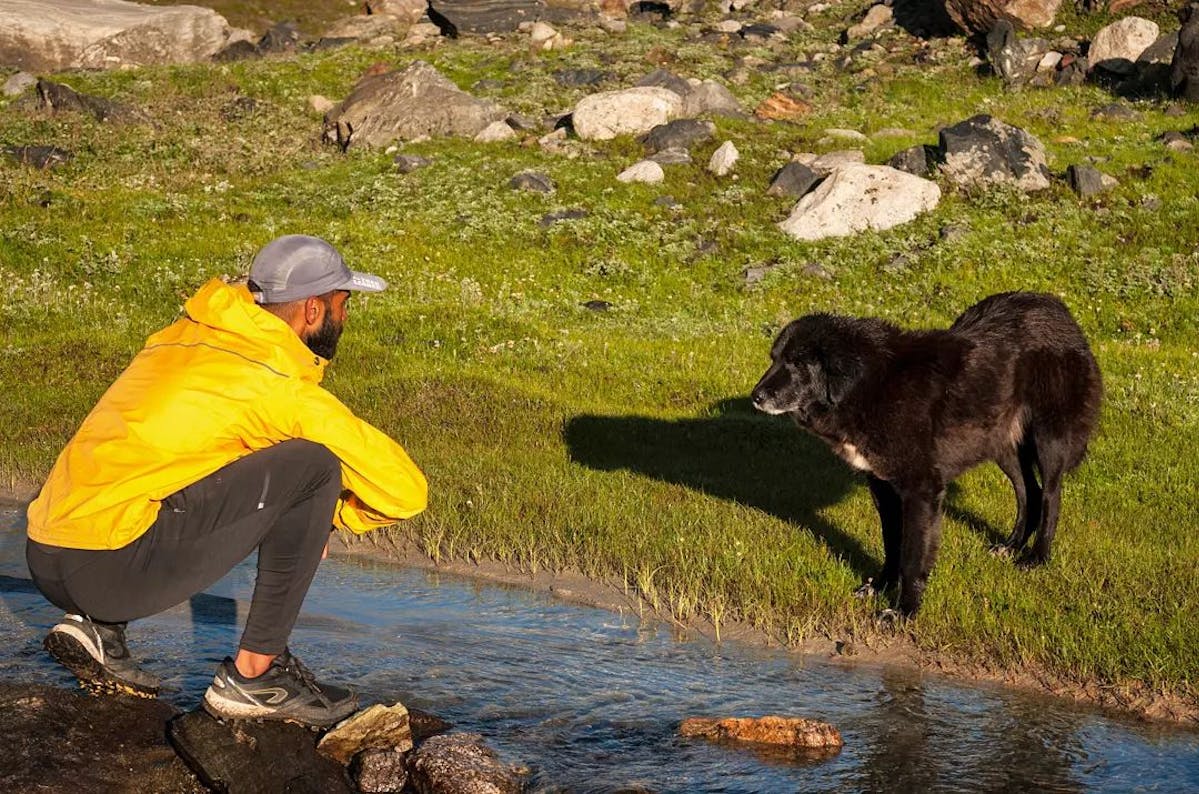 Dushyant with one of his furry friends
Another thing is all the team members I have worked with in the past 6 years. I am so grateful for every little thing I have learnt from them.
We get such like-minded people to work with and there is always something new to take back from each of them.
This is what keeps me excited, it's what keeps me curious. There's always a will to know more.
Even if there are days when things are not going smoothly, the culture and the people here make you bounce back in no time.
There is a quote in Hindi which says- "Jinke usool bohot pakke hote hai, vo bohot aage tak jaate hai." That is exactly what you see here and that is exactly why we are constantly evolving every day."
- Dushyant Sharma, Senior Trek Leader at Indiahikes
Sign up for our much loved Weekly Mailer
We have terrific trekking tips, trek updates and trek talks to look forward to