Indiahikes Joins Hands With Gati Foundation To Tackle Environmental Is...
Share this story
Indiahikes has just associated with Gati Foundation in Uttarakhand to fight the increasing plastic pollution in the Indian Himalayas.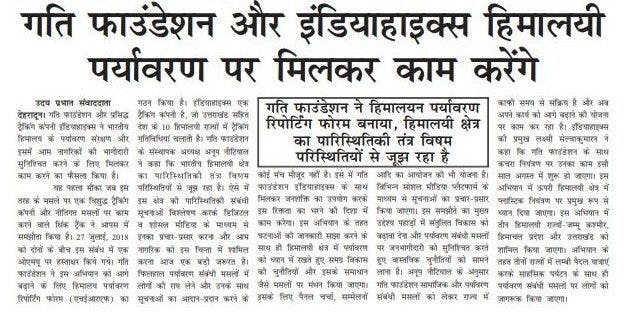 It is with the same cause of making trekking more sustainable that we have joined hands with Gati Foundation this July.
Gati Foundation is a research-based think tank in Dehradun. They have been working in the field of environmental policy and regulation, sustainable mountain development, urban governance and public health since 2008.
This association is the first of its kind collaboration between a pure trekking organisation and policy think tank in any Himalayan state.
Together, we aim to organise events, panel discussions, summits and conclaves to discuss environmental challenges in the Himalayas and find ways to tackle challenges.
The first campaign titled Stop Littering Our Himalayas by Indiahikes and Gati will kick off in August. The campaign will focus on the issue of plastic pollution in the upper Himalayas. The campaign will cover the three Himalayan states of Uttarakhand, Jammu & Kashmir, and Himachal Pradesh where we operate.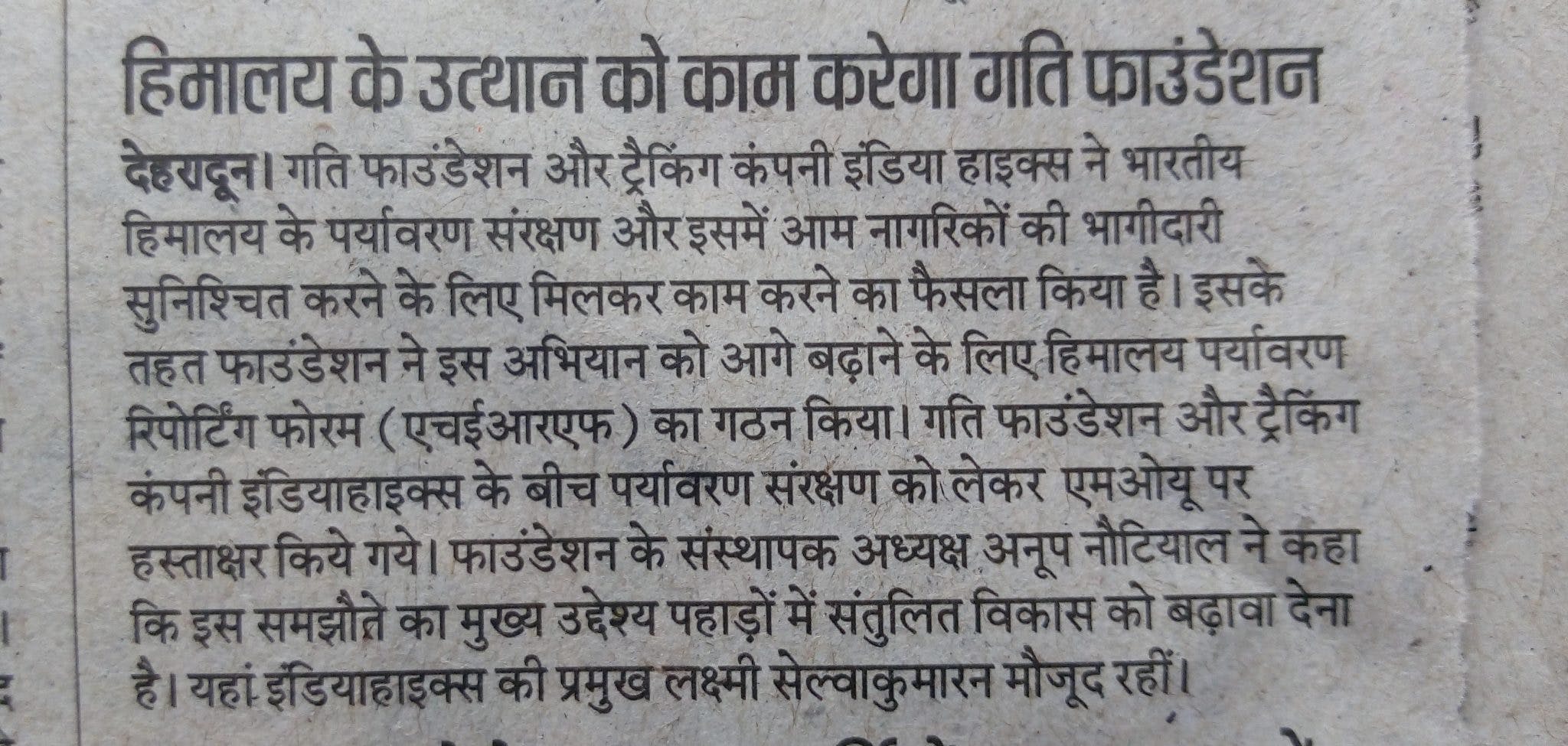 We believe that trekkers have a huge role to play in this. And so does Gati Foundation. Which is why they have introduced a way to capture research data from citizens. With its Himalayan Environment Reporting Forum (HERF), Gati hopes to fill the knowledge void about the issue of waste in the mountains.
We hope that the entire trekking community comes together to battle the problem of waste.
What you should do now
1. If you want to serve as a Green Trails Intern: Read this article by our Green Trails Head – Lakshmi.
2. If you want to work with us: Head over to our careers page. We have lots of positions open. We also have lots of applications coming in. So the sooner you apply, the better.
3. If you ended up here by chance and were actually looking for treks to do: Then head over to our upcoming treks page. You'll find all our Himalayan treks there.
4. If you want to see the 13 best treks of India: Then get our guide.
Sign up for our much loved Weekly Mailer
We have terrific trekking tips, trek updates and trek talks to look forward to