Indiahikes Opens The Renowned Gidara Bugyal Trek Near Gangotri
Share this story
Indiahikes Opens The Renowned Gidara Bugyal Trek Near Gangotri
Category On Himalayan Treks
By Swathi Chatrapathy
2019-08-22
I must make a confession to you. You know, all of us at Indiahikes have a big soft corner for meadows. We love the feeling of popping out of the woods into lush meadows, the moist scent of grass, the feeling of the soft bed at our feet, big snow peaked mountains rising out of their edges… It is in these settings that we love quiet conversations, moments of reflection and calmness. 
Which is why you'll see us talking so often about meadows — whether it's Dayara Bugyal, the Pushtara meadows, Bedni Bugyal or the meadows of Bhrigu Lake. 
So in our quest to explore the prettiest meadows in India, we have been venturing into Gidara Bugyal on and off. 
Gidara Bugyal near Gangotri is very well known in the trekking circles — but it has always been secluded. Trekkers have rarely been there.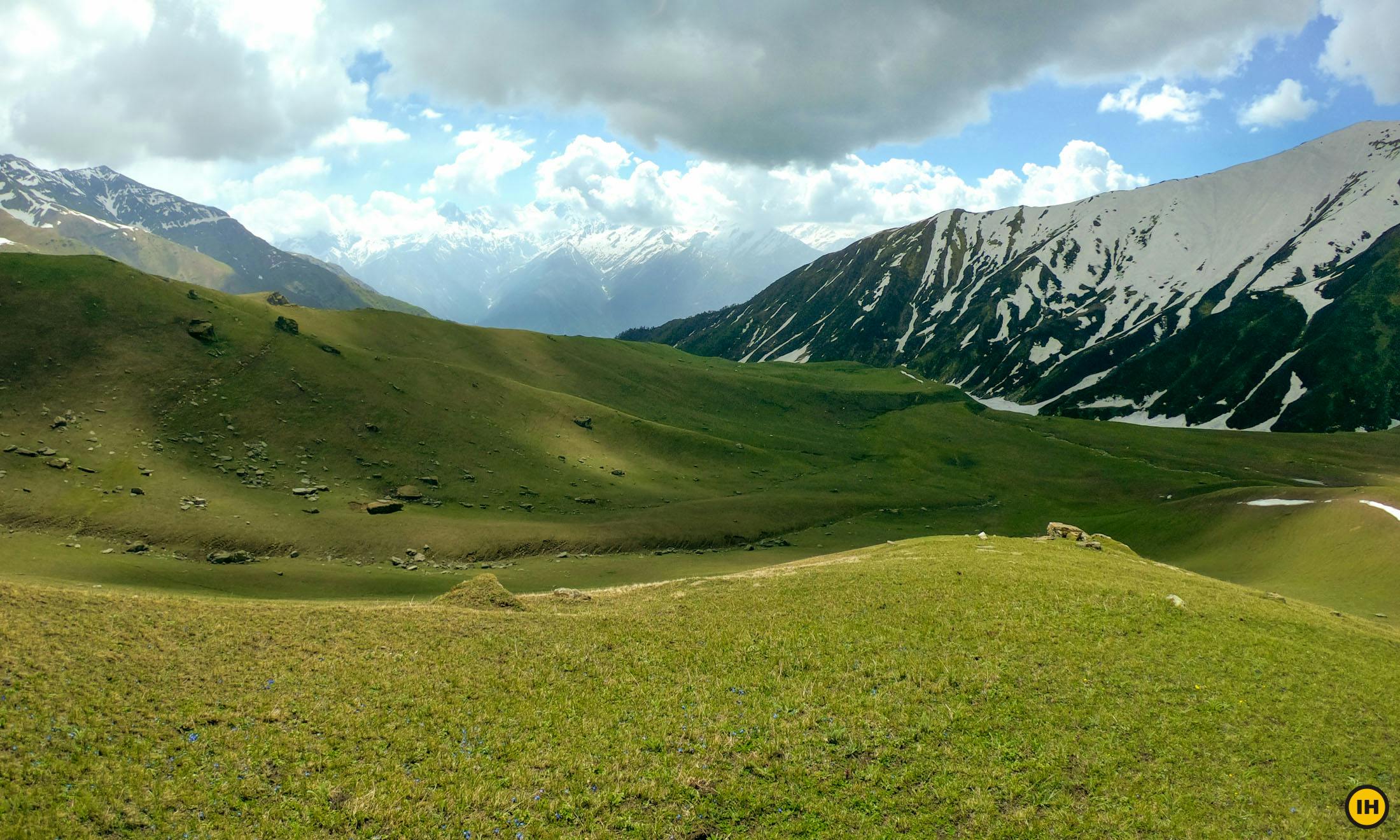 "I first heard of Gidara probably ten years ago, while chatting with our local folks on another meadow trek. They told me with immense pride that, Sir yeh saare bugyal toh theek hai, lekin Gidara jaisa bugyal abhi tak koi nahi dekha hai. Back then, I left it at that, thinking they were probably stretching things a bit," says Arjun Majumdar, our founder.
"On another visit a few years later, the name cropped up again. A shepherd pointed in the direction of Gidara and asked me, Aap kabhi Gidara gaye hain? I said no. Then he looked at me in a way that was almost disdainful — like I had wasted my time all those years. Phir toh aapko jaana chahiye. 
"In my conversations with them, all locals were in awe of Gidara. They spoke about its beauty as if nothing could come close to it. I learnt Gidara was much bigger than most meadows we knew, bigger than Dayara or Bedni Bugyal. 
It was a meadow I had to see for myself. Or at least have Indiahikes explore it," says Arjun.
That's how, over the past year, we have been exploring Gidara bugyal. I think we've explored different routes in these meadows nearly 5-6 times — and all our trek leaders have come back visually stunned.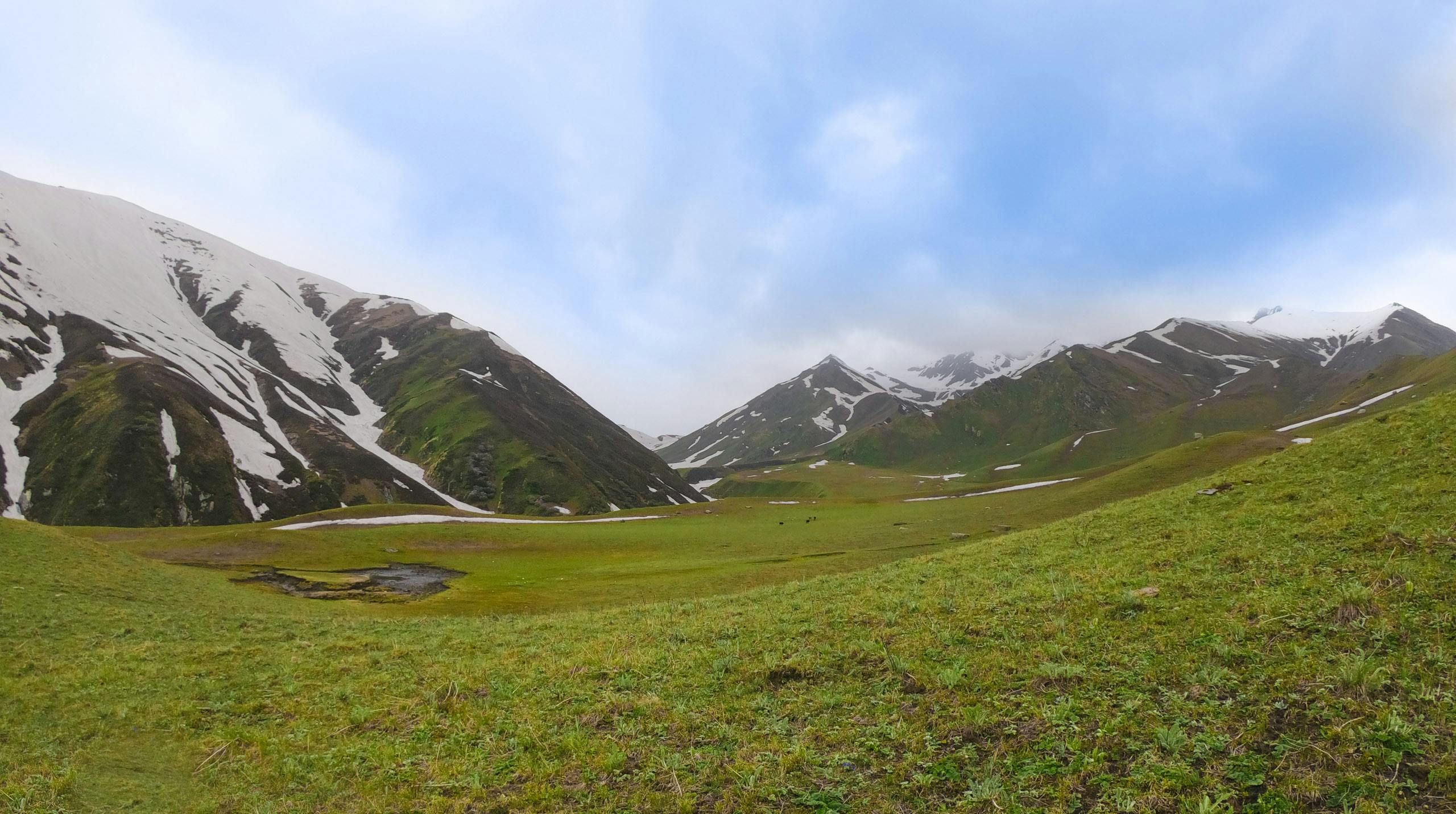 So now, we're opening up the trek to our trekkers. We have only one group going. 
Geographically, Gidara is in between Uttarkashi and Gangotri, very close to Dayara Bugyal, but at a higher elevation than most surrounding meadows. Which means that the mountains you see from Dayara – Bandarpoonch, Gangotri I, II, Draupadi Ka Danda, Jaonli, Srikanth – look closer and much grander from here.
But I must warn you. Even though the trek looks easy on the legs, it is not. 
We've marked it a moderate trek in terms of difficulty because it climbs up to 13,802 ft and there are quite a few steep ascents. The distances on some days are long too. It's definitely no cake walk, but beginners can do the trek if they are fit enough. 
Having said that, as with most of our first invites, we are taking just one team in September — a team of around 15 members. 
There's a reason why we have timed it towards the third week of September. This is when the last of the monsoon rains fade away leaving the meadows at its lushest best. Wildflowers sprout everywhere! Yet, the sky is an azure blue, the snow clad mountains crisp and clear! 
Click here to find a complete guide to everything you need to know about the trek.
I don't think slots will stay beyond two days. So if you are keen to be one of the first trekkers to step foot on the Gidara meadows, don't leave the registration pending for too long. 
If you have any questions about this trek, drop in a comment on this page. 
Happy trek planning!
Sign up for our much loved Weekly Mailer
We have terrific trekking tips, trek updates and trek talks to look forward to