Indiahikes signs MOU with Department of Skill Development & Employ...
Share this story
Indiahikes signs MOU with Department of Skill Development & Employment, Govt. of Uttarakhand
Category News
By Latika Payak
2021-03-19
On March 8, 2021, Indiahikes officially entered into a collaboration with the Uttarakhand Skill Development Mission (UKSDM). This is with the aim of jointly promoting livelihood development in the Tourism and Hospitality sector.
"The more skills you have, the better you are equipped to trek with a group. It's unfortunate that many local staff, even in Uttarakhand, are not very skilled at facilitating a trek," says Arjun Majumdar, Founder-CEO of Indiahikes. 
This was because of the absence of a program that focuses on developing such skills. 
"A skill development institute was the need of the hour. I whole-heartedly believe that those interested in making a career out of trekking need to be a little industry-oriented too. To do this effectively, the institute needs to collaborate with the industry for on-field requirements, then make the course. An on-job training – that UKSDM is already looking at – addresses this need and that will make a huge difference," adds Arjun. 
To take this vision forward, UKSDM initiated a collaboration with Indiahikes to train the youth as guides, cooks, helpers, and others. This skill development council is involved in other sectors also and provides training in 13 districts of Uttarakhand across rural and urban sectors.
Significance of this Collaboration for Uttarakhand
"In October-November 2020, I was touring Uttarakhand to talk to various forest officials regarding permission and growth of trekking in the state. That was the first time UKSDM approached me. To take it forward, we also had a formal board meeting with the UKSDM panel," says Izzat Yaganagi, Head of Experiential Learning Program at Indiahikes.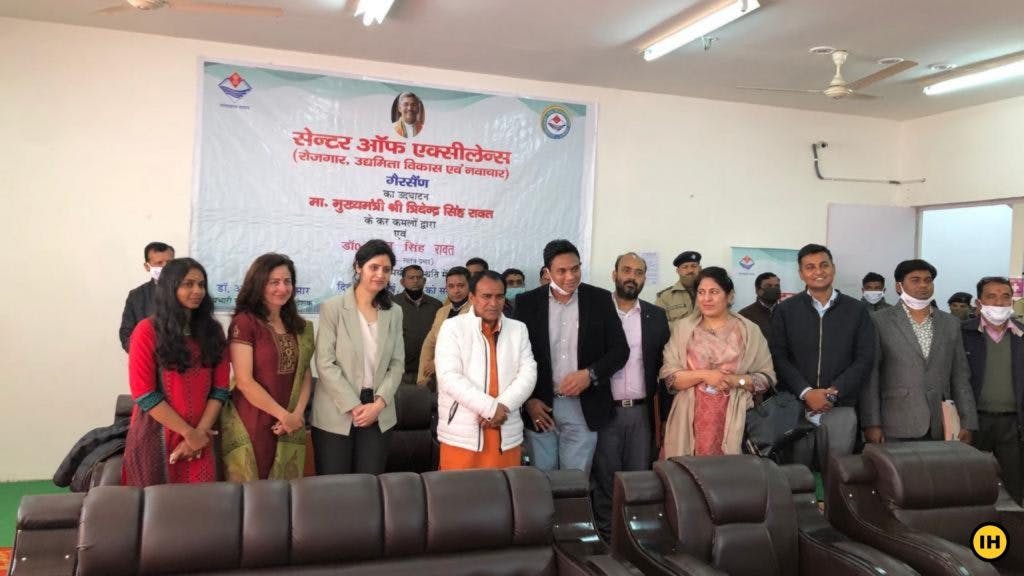 After over four months of discussions, UKDSM and Indiahikes finalised the premise of the Memorandum of Understanding. 
On March 8, 2021, during the inauguration of a resource center at Dehradun, Izzat Yaganagi and Lakshmi Selvakumaran, Head of Experience Indiahikes, signed the memorandum with Dr Dhan Singh Rawat, Minister of Higher Education, Uttarakhand.
What it Means for Indiahikes
Moving forward, all staff of Indiahikes will get screened and certified by UKSDM. "This is a state and national level certification. So it is a great initiative for cooks, guides, porters working with Indiahikes," says Izzat. This certification will recognise their skill-set and makes them eligible for opportunities across the country.  
UKDSM has also proposed that with adequate training, Indiahikes can join hands at co-certifying youth who enroll with Indiahikes for skill development. 
This is a big step for the youth of Uttarakhand. Now they needn't migrate to metropolitan cities in search of better career opportunities. Instead, they can opt to hone their innate skills and develop a career/business within their setting.
About UKSDM
UKSDM was created in February 2013 by the then Chief Minister of Uttarakhand. This body focusses on addressing challenges of unemployment in the state. It was created with the vision of ensuring gainful and sustainable employment for the youth.
Sign up for our much loved Weekly Mailer
We have terrific trekking tips, trek updates and trek talks to look forward to