Trek News from the Himalayas -- Route Changed for Lohajung, Careers wi...
Share this story
Trek News from the Himalayas -- Route Changed for Lohajung, Careers with Indiahikes
Category News
By Latika Payak
2021-11-24
The Indiahikes Weekly Digest brings you the latest news, updates, articles, and videos from the trekking world.
It takes you through everything new in the trekking world. You will find that you cannot ignore any of the sections in this digest.
We hope you find this digest useful, and at some point in time, contribute to it too!

Pick Up Point Changed From Kathgodam to Rishikesh for Brahmatal and Ali Bedni Bugyal Trek
Last week, we changed the pickup point for Brahmatal and Ali Bedni Bugyal trek from Kathgodam to Rishikesh. 
There's a strong reason for this. Even though the distance from Kathgodam to Lohajung is shorter, the roads are bad, with constant traffic jams and delays. "Trekkers took almost 12 hours to reach Lohajung when they started from Kathgodam. They were tired even before the trek began," shares Nandana Kamasani, Head, Experience Coordination at Indiahikes.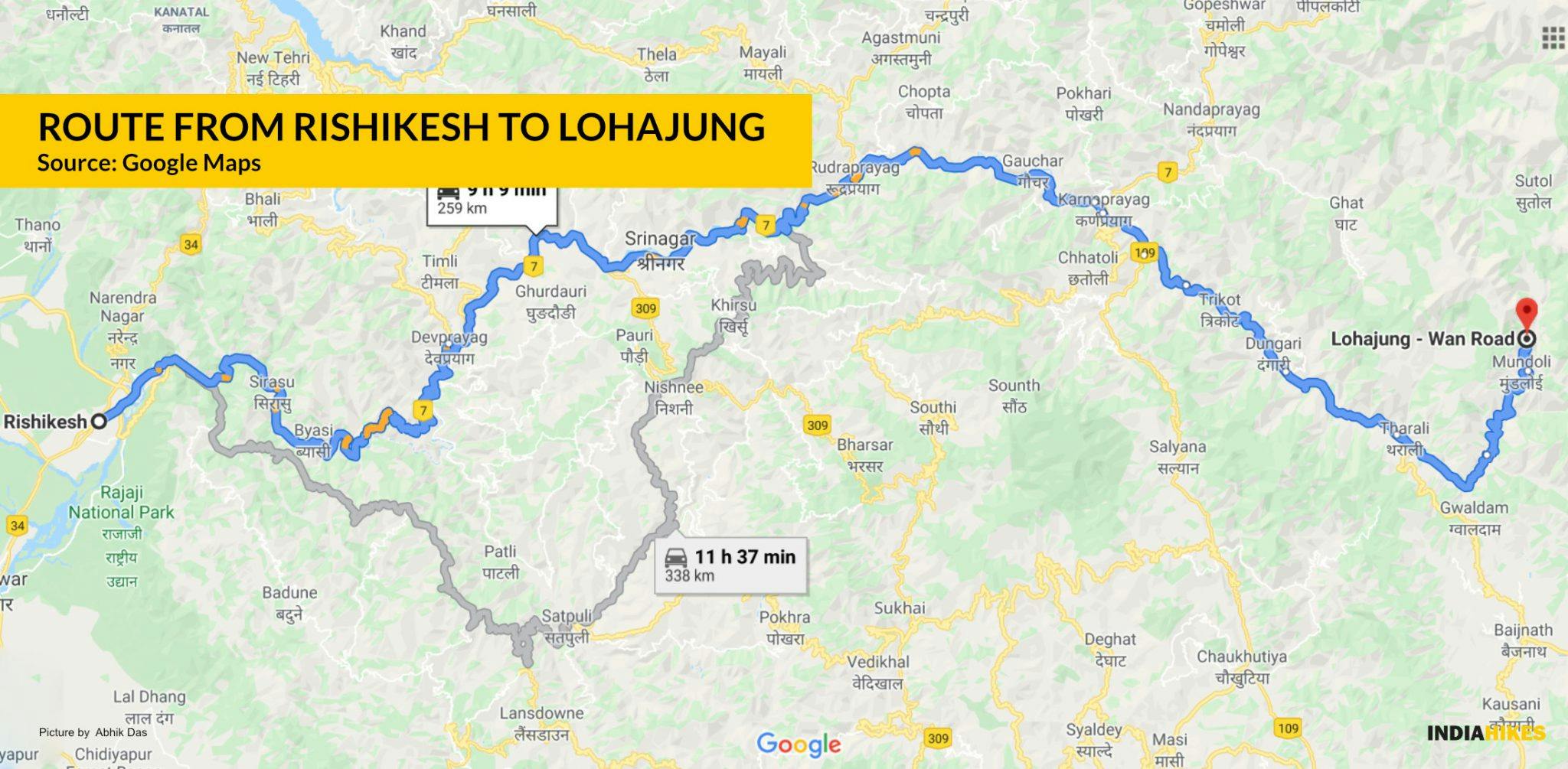 To prevent this, we have changed the pick up point for the Brahmatal and Ali Bedni Bugyal trek to Rishikesh. This will be effective as of December 1, 2021. 
Note: The best way to reach Rishikesh is to take a train from Delhi to Haridwar and hop onto a shared taxi to Rishikesh. 
Autumn Season Ends On A Good Note for Phulara Ridge and Har Ki Dun-Ruinsara Tal Treks 
Winter is setting in. Temperatures have started dipping to sub-zero degrees on treks. Soon, snowfall will set in. 
Once that happens Phulara Ridge becomes too tricky when there's too much snow. Har Ki Dun-Ruinsara Tal trek closes every winter as animals go into hibernation in the Govind Pashu Vihar Sanctuary. 
After autumn, both these treks open in the spring season, in March. 
Good thing is, we are ending the season on a beautiful note. Last groups on both these treks are experiencing clear weather with brilliant blue skies and crisp mountain views. Take a look at the photos from the penultimate group.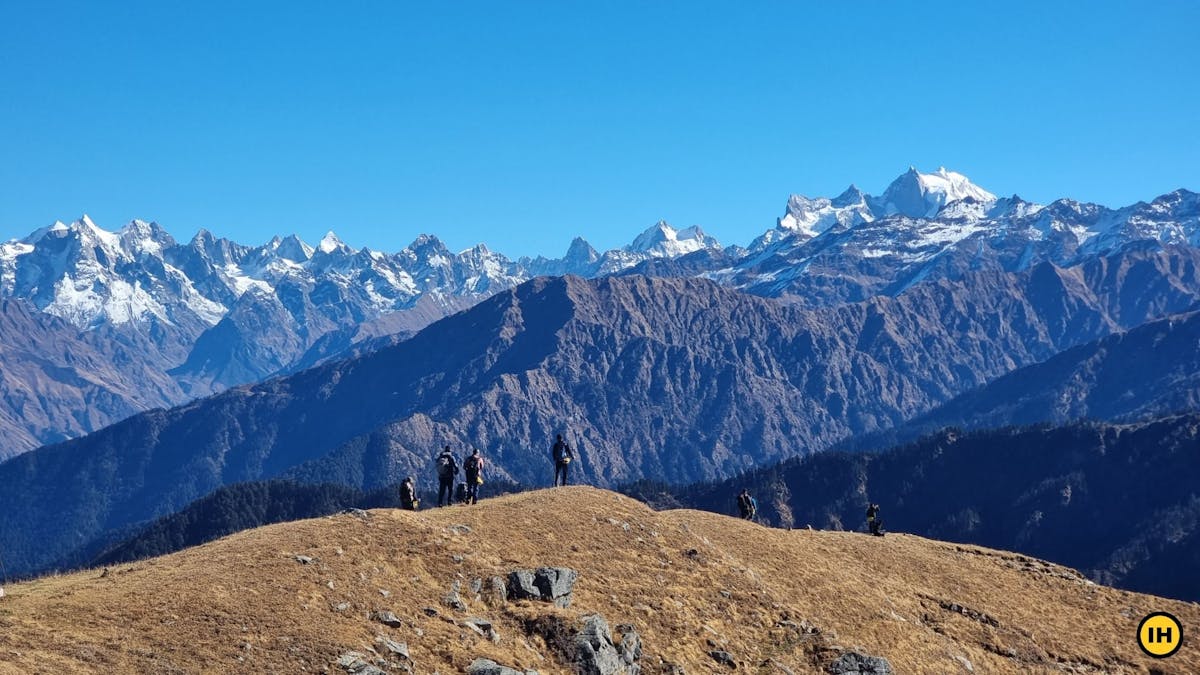 Brilliant mountain views from the Phulara Ridge at 12,000 ft. Photo by Trek Leader Dhaval Jajal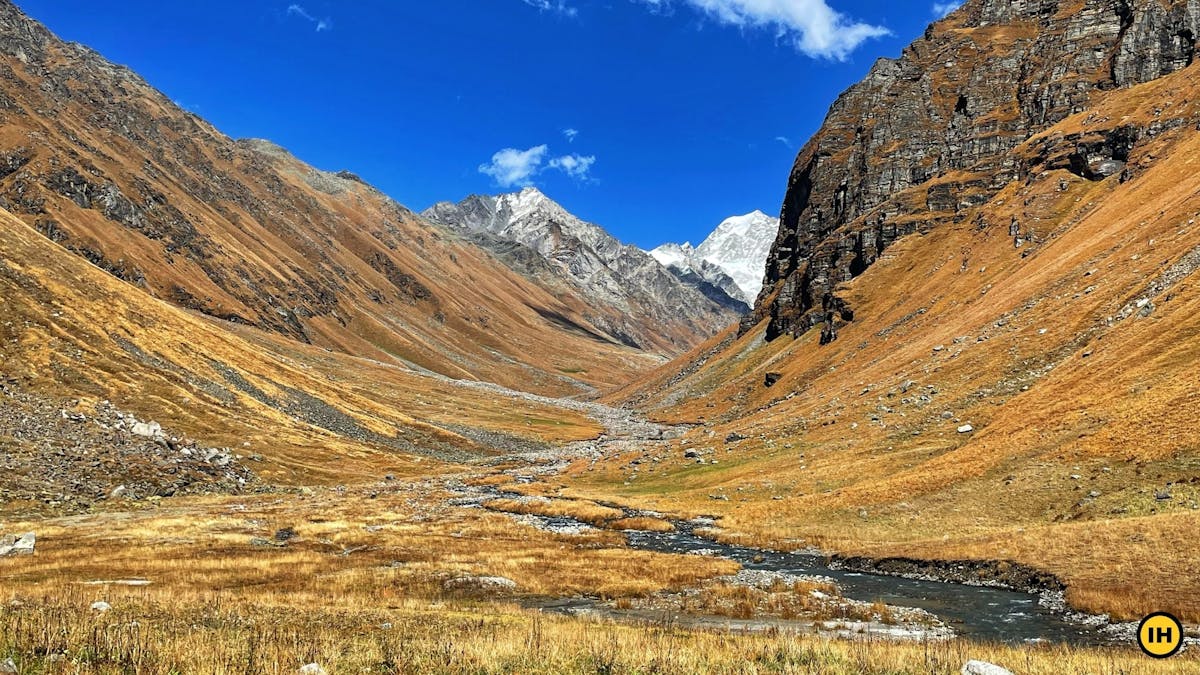 Har Ki Dun-Ruinsara trek comes alive with fiery autumn colours under brilliant blue skies. Photo by trekker Samantha

Trekkers Support the Initiative – "No Packaged Food on Treks"
As you start packing for your Indiahikes trek, one of the first things your Experience Coordinator nudges you to do is to say a big NO to packaged food. This includes the energy bars, protein bars, chocolates, chips, and other snacks that come in non-recyclable packaging.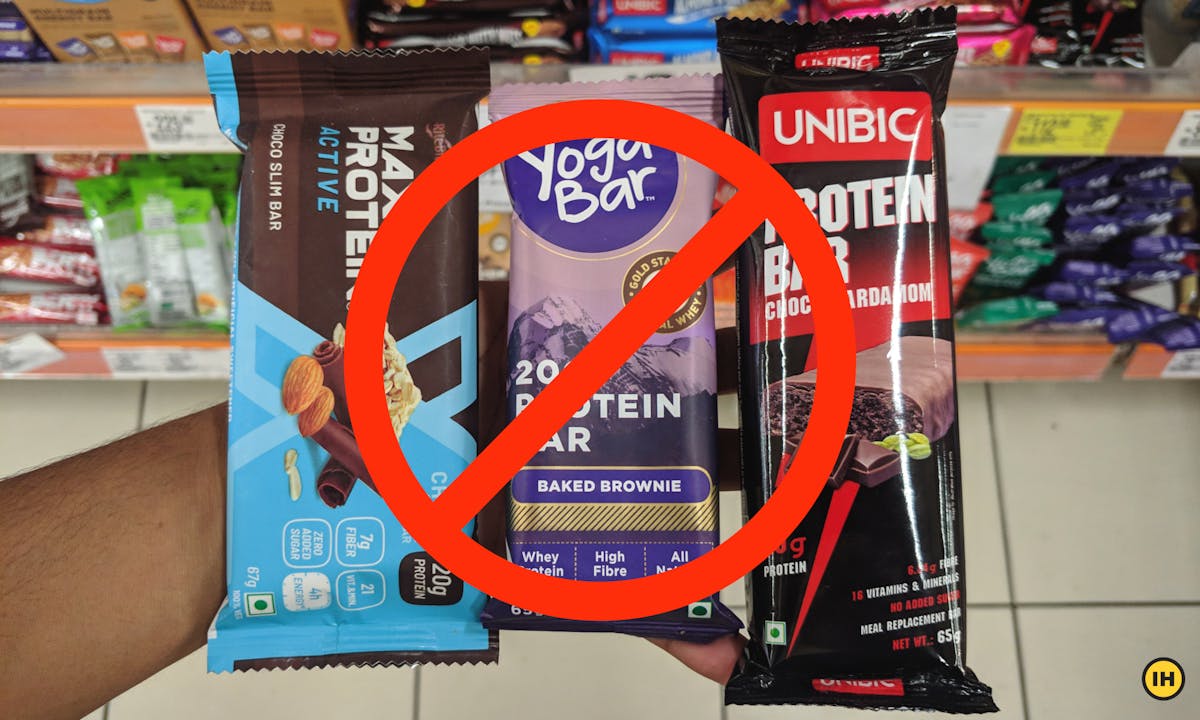 Do not carry any packaged snacks on the trek. Picture by Ryan Venattu
In fact, if you bring them, you will be asked to leave them at the base camp for the duration of the trek. We insist on it because they are mostly non-recyclable waste.  There is no solution for this waste except landfill or incineration. 
To put things in perspective, over the past 5 years, we have collected over 96,000 kg of waste, segregated them and disposed of them safely. Almost 50-60% of this waste is just wrappers from these snacks. 
In response to this, many Indiahikes trekkers pledge to avoid bringing packaged food to treks. "I agree, I am heartbroken when I see those plastics and wastes in such places. It's an individual responsibility to not just take care of yourself but also keep the surroundings clean," was the response from Rani Singh. 
Another trekker, from Kuari Pass added, "We can go back a little in time to how our parents or grandparents travelled…am not saying use dabbas but we can reuse the zip locks and aluminium foils or other plastic packages at our homes."
How to be a Zero Waste and Healthy Snacker on a Trek

Experience Coordinator (Bengaluru-Based)
Experience Coordinators help build the unique trek experience that Indiahikes is known for. You focus primarily on the pre-trek and the post trek experience, while our Trek Leaders focus on the 'on-trek' experience.
You work closely with other departments to build these experiences. You talk extensively with trekkers, understand and learn from their experience.
The role also requires you to handle trekker queries, help them solve their problems, be an adviser to them and coordinate their movements.
It is a role that has communication at its crux. Which is why people who are well-travelled, socially friendly and with good exposure to the outside world do well in this role.
Experience Coordinators work out of our office in Bengaluru.
Applicants for Experience Coordinators must fulfill the following criteria:
Must be at least 23 years old. Upper age limit is 28 years.
Must have done treks (we prefer if you have done Himalayan treks. If you have trekked with Indiahikes, that's even better!)
If you have work experience (in other industries), it greatly matters.
Must be willing to work from Bengaluru
Must have excellent English and Hindi communication skills. We will test your written English.
Female or Male.
Salary starts between 4.5 – 5.0 lakhs per annum.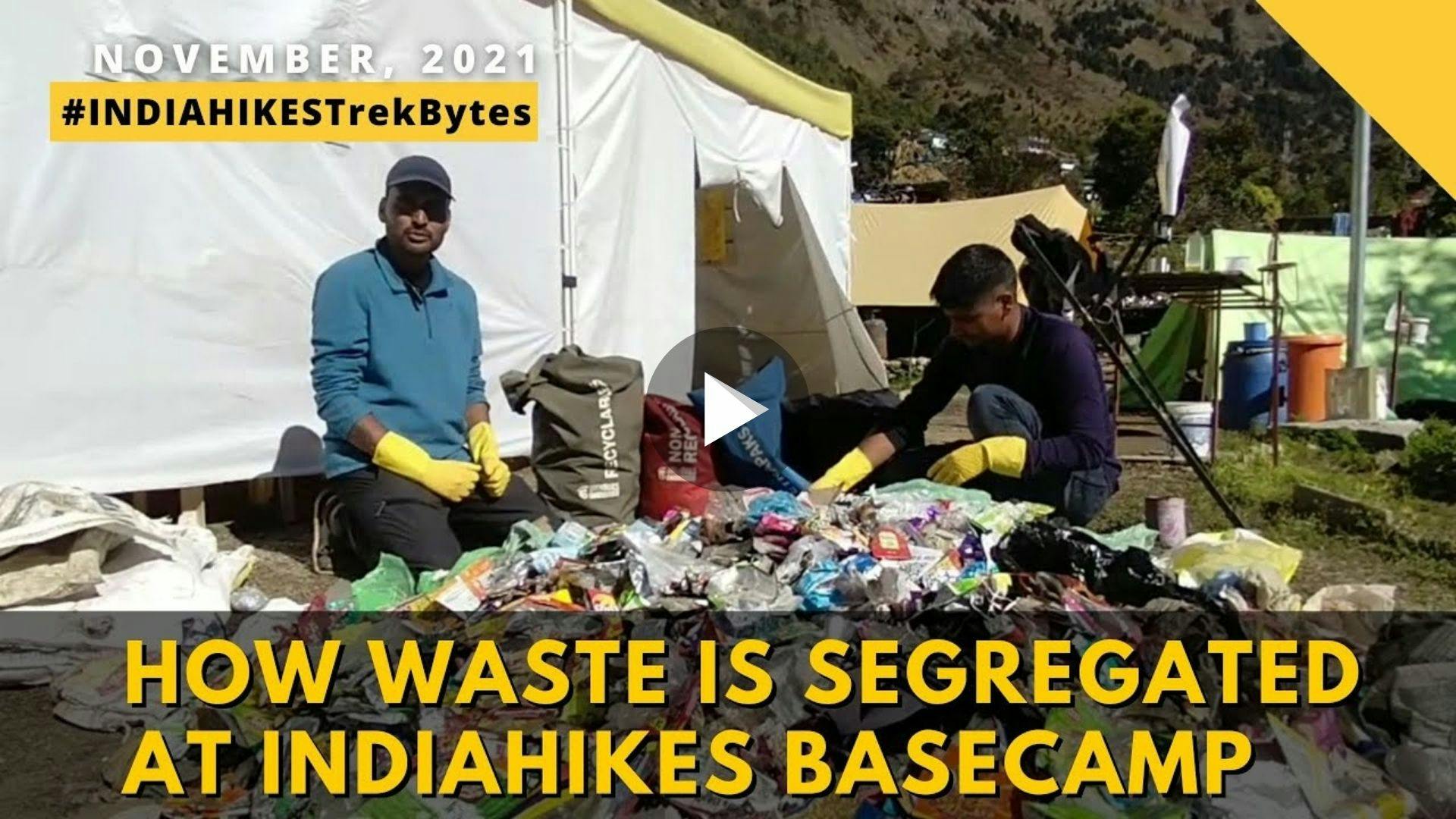 Pankaj Pawar from Sari Basecamp shares a strong message with trekkers about bringing waste and packaged food to treks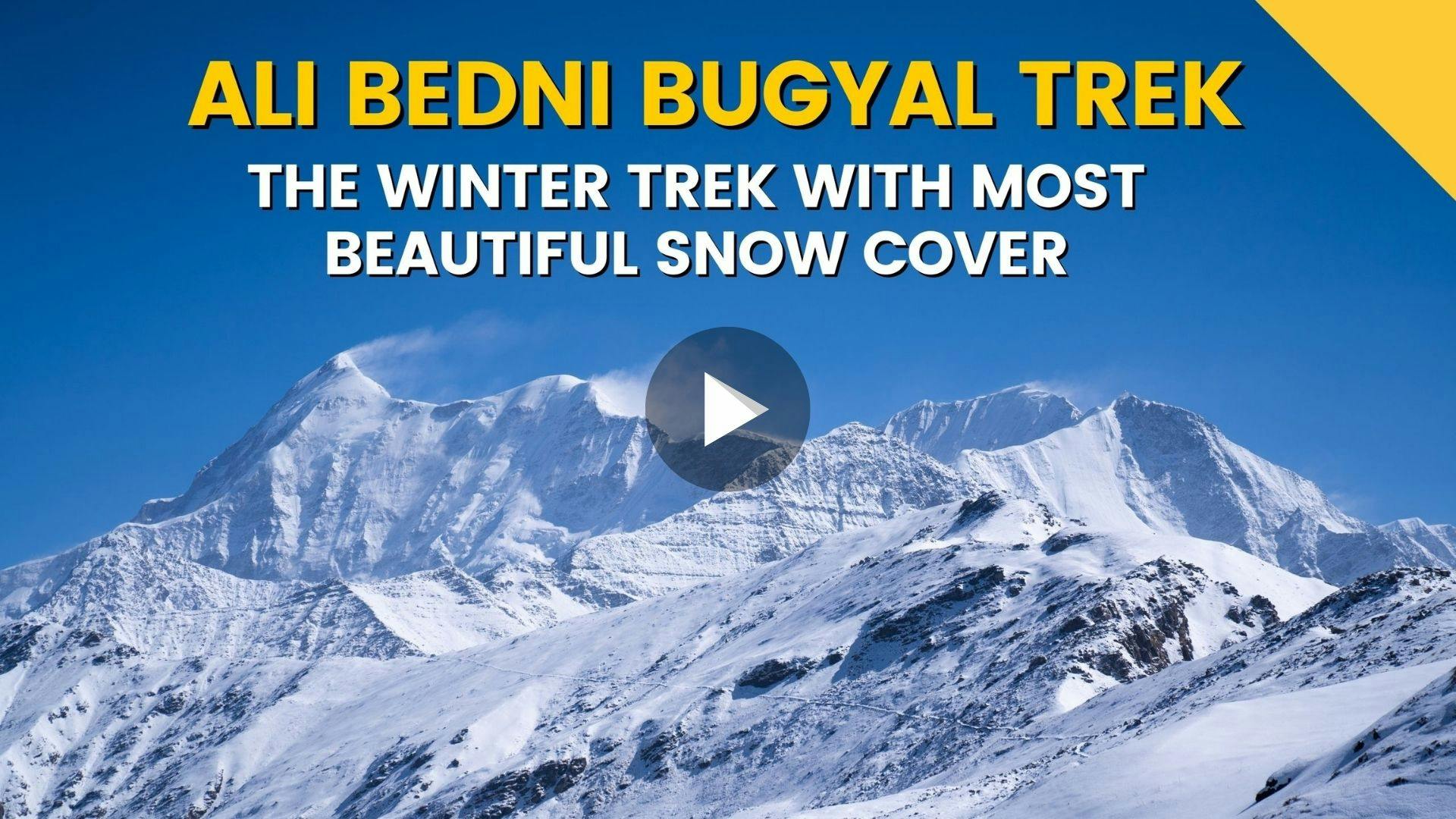 In this video, Arjun Majumdar, Founder of Indiahikes, shares why being on the Ali Bedni Bugyal trek during winter is a magical experience.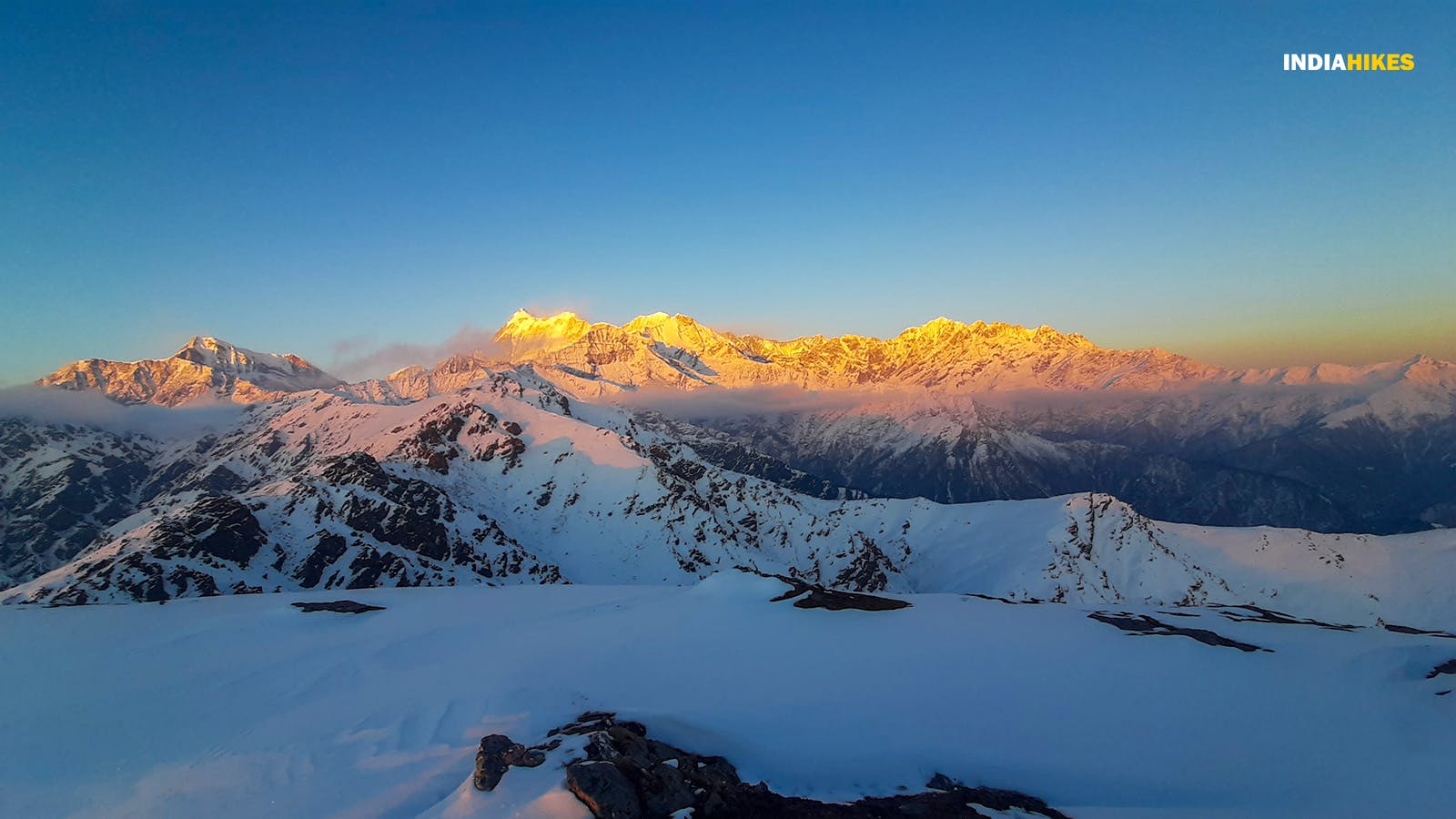 Swathi Chtrapathy takes you through a scene-by-scene journey of how the Ali Bedni Bugyal trek looks like when draped in snow.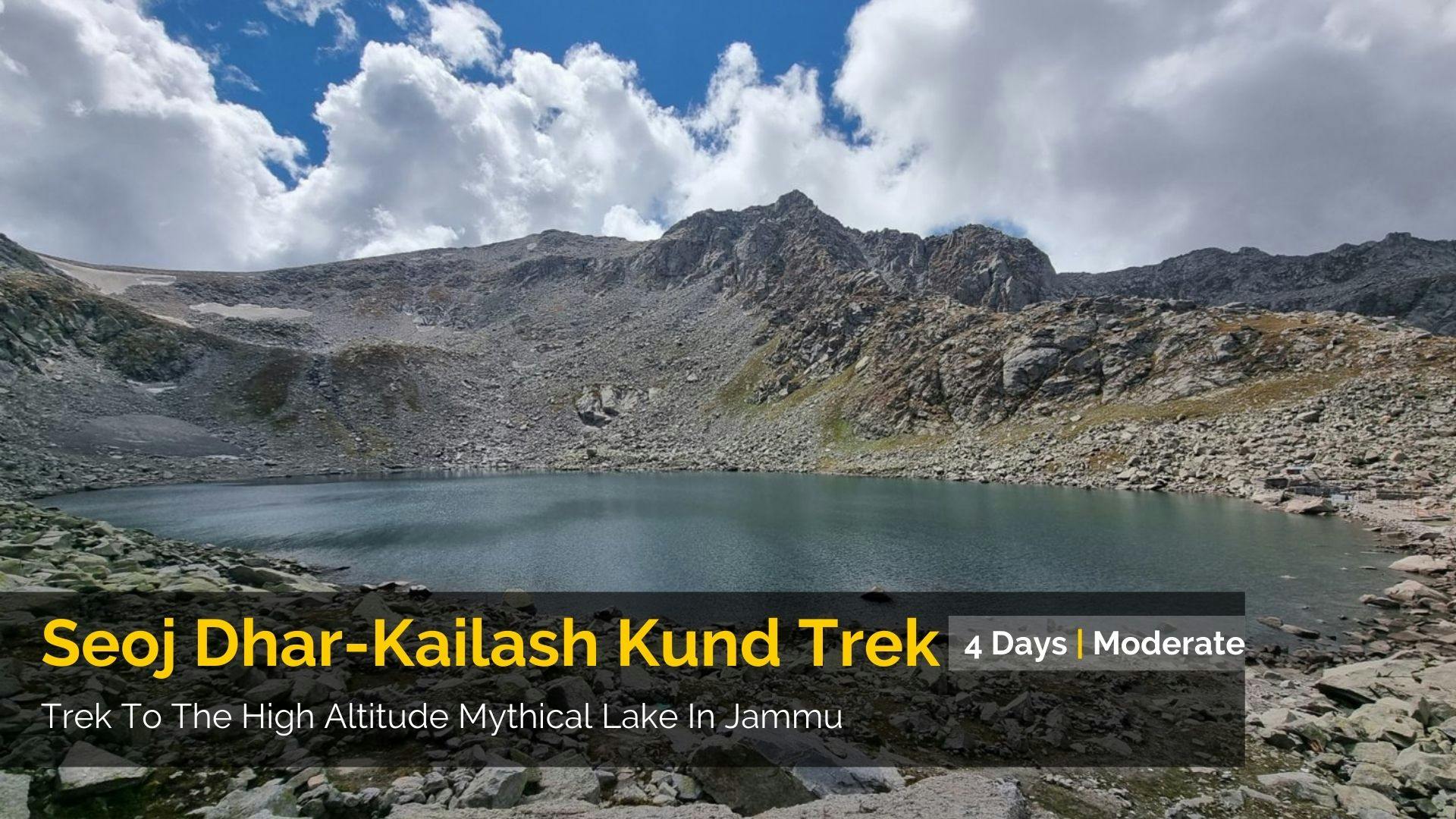 In Weekly Digest – 16, we briefly touched upon the Seoj Dhar-Kailash Kund trek explored by Trek Leader Dhaval. Now, the documentation of the trek is up!
The Seoj Dhar – Kailash Kund trek takes you to Kailash Kund, a lake situated at 12,887 ft above sea level. It is a lake shrouded in mystery and lore, and is considered a holy place for the people of Bhaderwah, in Doda district of Jammu.
The Kailash Kund yatra — a three-day holy walk — is conducted every year between August and September. It is dedicated to the deity of Bhaderwah town, Vasuki Nag. 
The trail takes you through the coniferous forests of pine, fir and cedar trees, through the meadows and steep ascents through rocky sections before finally reaching the rugged, boulder filled plains at the base of Mt Kablas (Kailash).
The best part of the trek is, you get to see Mt Brahma I and Mt Brahma II as you climb up to Kailash Kund!
How to Reach
To reach Seoj Dhar – Kailash Kund trek you need to travel around 190 km towards east from Jammu, going to Bhaderwah. The base camp of Seoj Dhar – Kailash Kund trek is Bhaderwah, a small town situated in Doda district.
Get Complete Details on Seoj Dhar-Kailash Kund Trek

Drop Your Email Id Here to Receive Regular Updates
Sign up for our much loved Weekly Mailer
We have terrific trekking tips, trek updates and trek talks to look forward to