Trek News from the Himalayas — Snowfall Alert, Become A Trek Leader at...
Share this story
Trek News from the Himalayas — Snowfall Alert, Become A Trek Leader at Indiahikes
Category News
By Latika Payak
2021-12-28
The Indiahikes Weekly Digest brings you the latest news, updates, articles, and videos from the trekking world.
It takes you through everything new in the trekking world. You will find that you cannot ignore any of the sections in this digest.
We hope you find this digest useful, and at some point in time, contribute to it too!

Important: 80% Chance of Snowfall in the Next 2 Days
A Western Disturbance is stirring up again. There's a prediction of snowfall around December 29th, which is likely to affect all our treks in Uttarakhand. Much like the previous week, it could also bring snowfall on the Sandakphu-Phalut trek, skirting the Indo-Nepal border.
For most trekkers who have upcoming treks, this news surely spells joy, because it's a wonderful way to usher in the new year!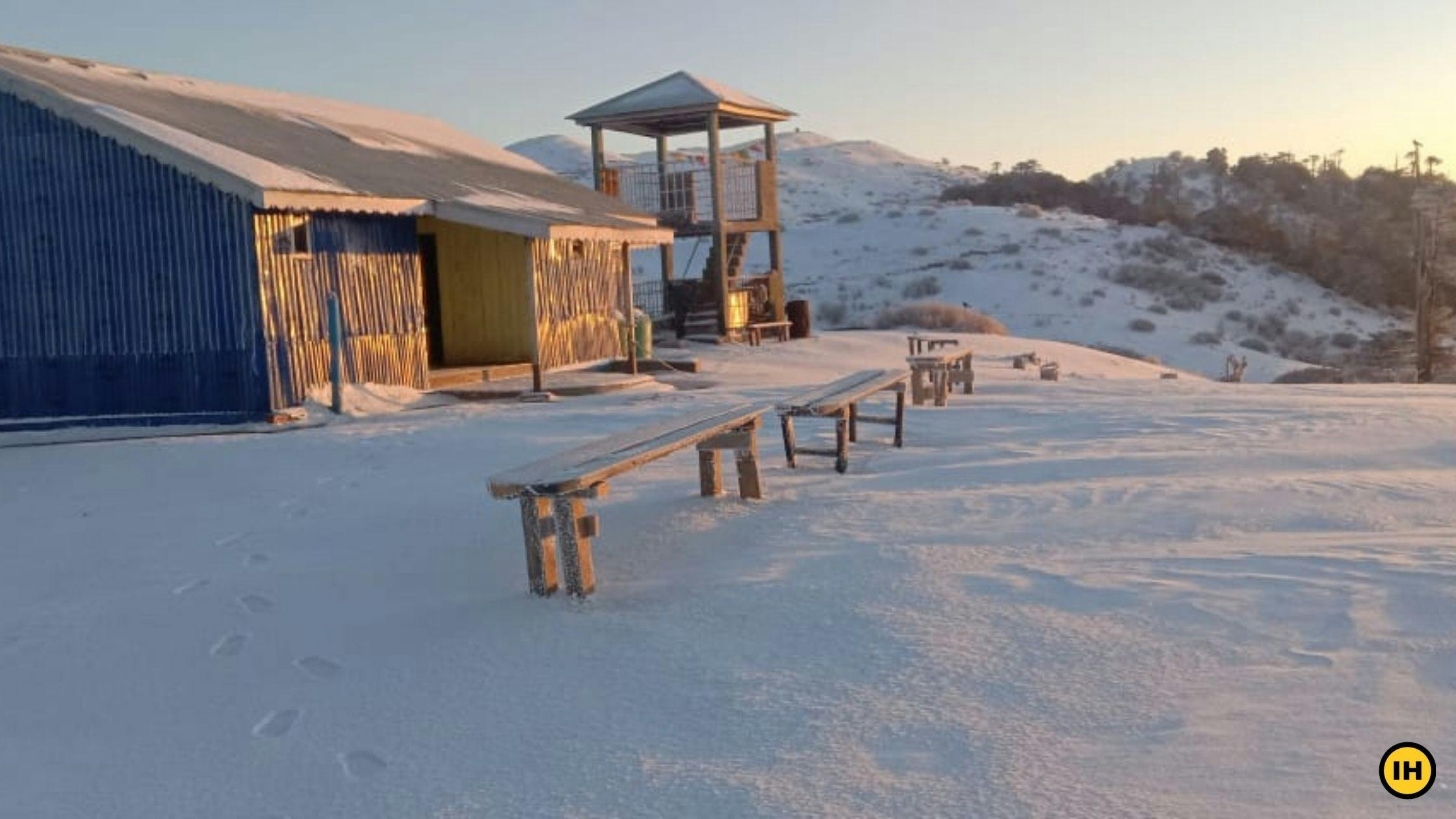 Meanwhile, as recently as 2 days ago, most of our treks saw a light snowfall, including the Sandakphu trek. On December 26, Slope Manager Akshay Upreti shared a voice note announcing that Sandakphu-Phalut trek received its first snowfall. "The temperature is now dipping to -3 to -4°C. It rained at Srikhola which means the higher camps received considerable snowfall," he shared in the voice note.
Each snowfall adds to the existing layer of snow in the mountains. By January, most trails would be covered in snow.
But that shouldn't lead you to believe that it snows consistently in winters. Fact is, it snows only a couple of times every month. The next predicted dates for snowfall are around January 8-9 and then around January 20, 2022.
 Students of IIM-Lucknow Start Their Himalayan Mountain Challenge with Indiahikes
Today is an eventful day for students of IIM-Lucknow. They reached the Barsu basecamp of Indiahikes last night. At around 8 am today morning, they set off on the Himalayan Mountain Challenge organised by Indiahikes. They are currently on the Dayara Bugyal trek.
The Himalayan Mountain Challenge is a part of their curriculum at IIM-Lucknow. It is a carefully designed immersive experience conducted by Indiahikes over the past 10 years. It's a highly prestigious event, and has been recognised as the Most Innovative Program in PGP since the past three years.
To give you a background, every year students of various IIMs learn through an immersive experience in the Himalayas. In this specifically designed experiential learning program, students plan and execute their own trekking expedition. This program is called the Himalayan Mountain Challenge (HMC).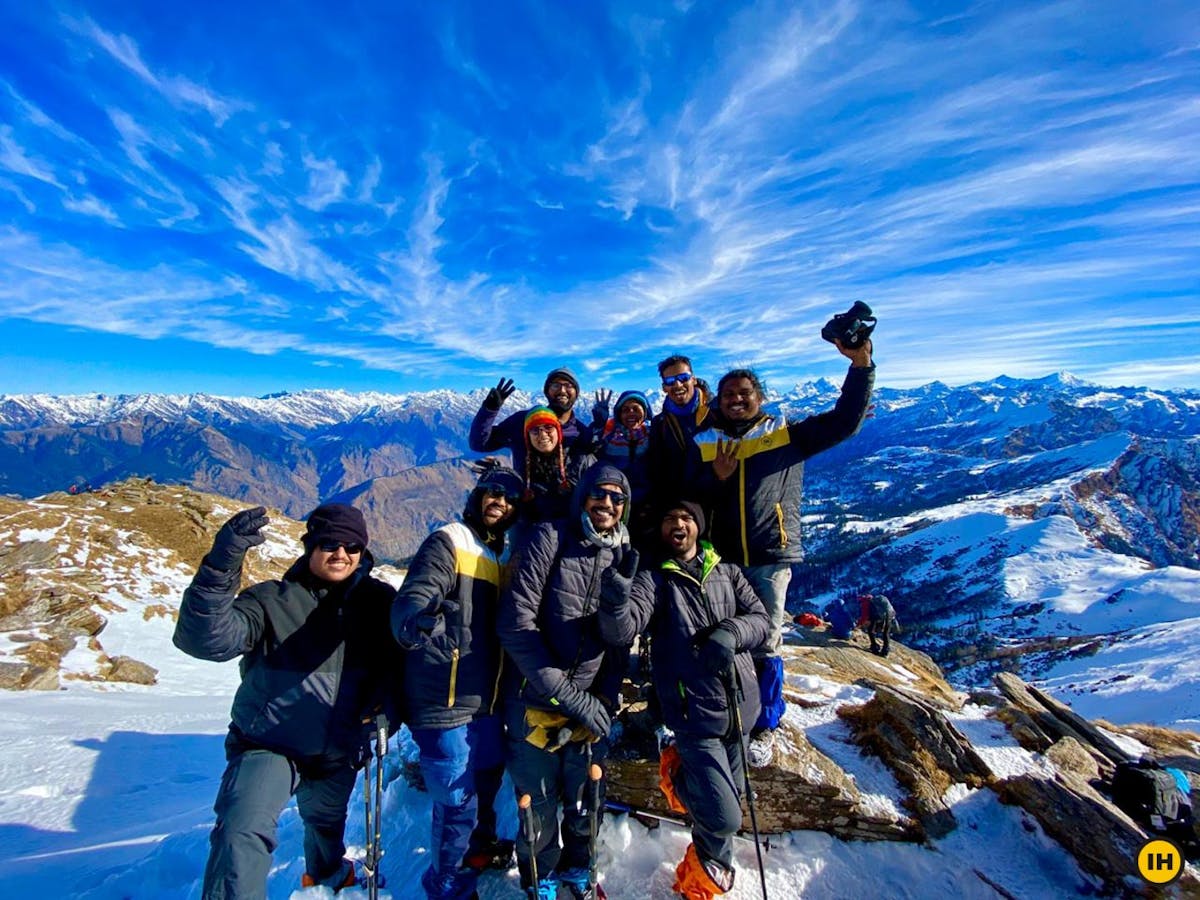 We pushed ourselves to the summit of Kedarkantha. Picture by Prateek Raj
The aim of this program is to hone collaborative leadership skills among students.
Given that Indiahikes has been conducting this program for a decade, over the years, we have observed that the program has a tremendous impact on the lives of students who apply their learnings from HMC to their lives, and their future work. It is what has led other IIMs such as IIM Bangalore as well to participate in the HMC.
Explore Himalayan Mountain Challenge for B-Schools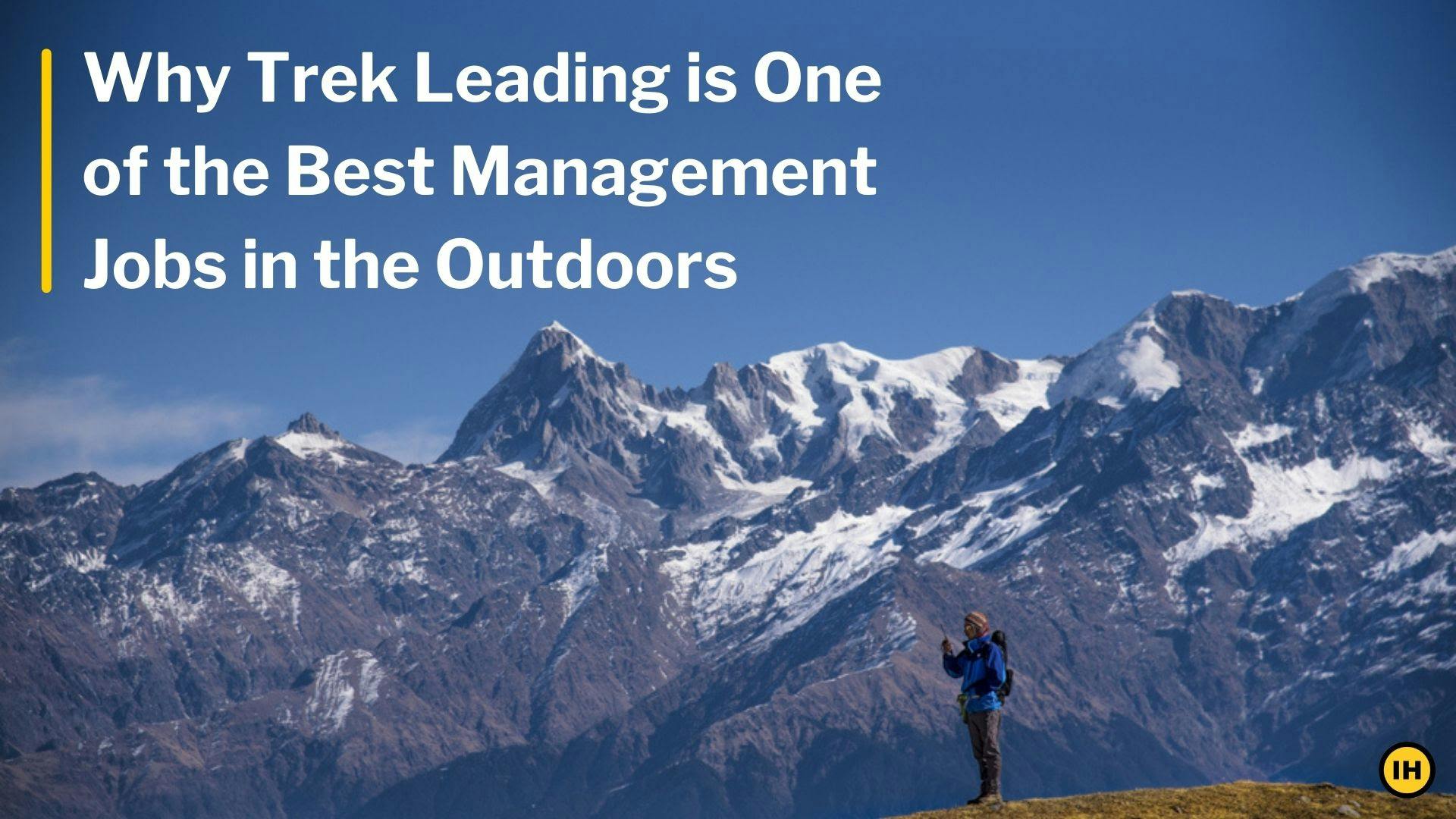 There are some roles that are written straight out of MBA textbooks. This is one of them.
If you are keen to assist our Trek Leaders on our treks, learn leadership from them along with management skills, then this is the perfect opportunity. If you do well, you could become a Trek Leader with us.
Trek leadership is not about taking trekkers from point A to B. It is about creating an experience that stays with a trekker for a lifetime. These are no ordinary trek experiences. These incorporate the best of outdoor learning on our treks.
As an Assistant Trek Leader you will learn management skills that are at par with the best of MBA training across the world.
What you need to come with:
Minimum 22 years old.
Unmarried
Open to both men and women. Women make very good trek leaders!
Must have done at least two Himalayan treks. Treks to Kheerganga and Triund do not count.
Work experience in other industries is given preference.
Must have excellent English and Hindi communication skills.
Must follow an active fitness regimen. BMI (Body Mass Index) must be between 18.5 and 23.9.
No smoking or drinking habits at all.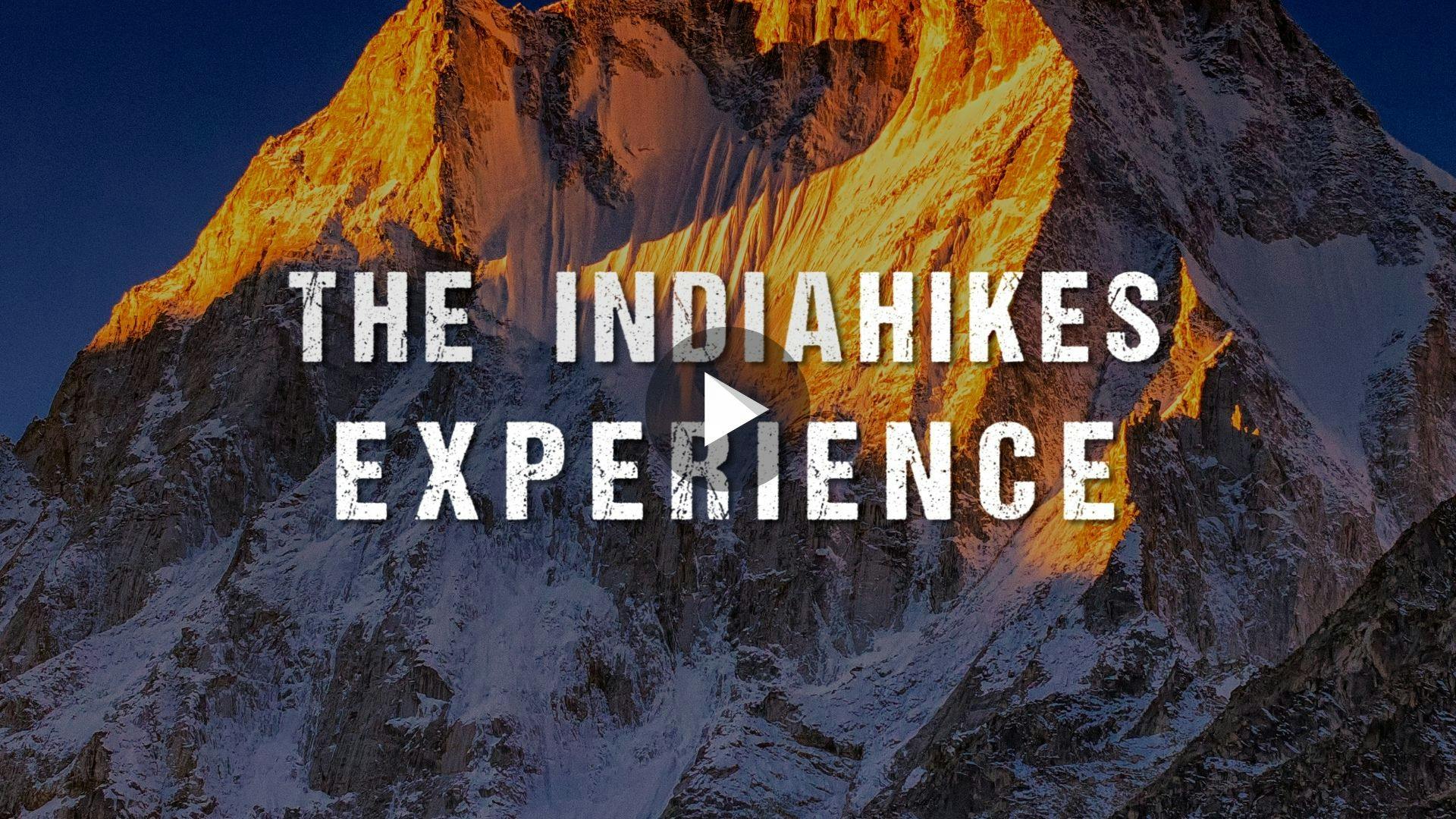 For a long time, the concept of an Indiahikes Experience remained abstract. Trekkers would trek with us and leave with a feeling that was beyond explanation, beyond words. They would go back home with changed habits. They would go back with new-found confidence and resilience. They would go back with stronger values. They would go back as a better version of themselves.
We knew it was not just the trek triggering this. The trek played a part in it, but it was not just the trek. We never saw the same effect when trekkers trekked on their own or with others. We knew it was something beyond the trek. We knew it was something we were doing. Our teams were doing it so instinctively, that we had never articulated it.
That's when, many years ago, we broke down the Indiahikes Experience and studied it.
We noticed that there were four things that made the Indiahikes Experience stand out. Despite being four simple aspects, the depths to which our team took it over 10 years had cemented the Indiahikes Experience as something life changing. This is what trekkers came for over many years, and this is why they still trek with us — for the Indiahikes Experience.
Find Out What is Indiahikes Experience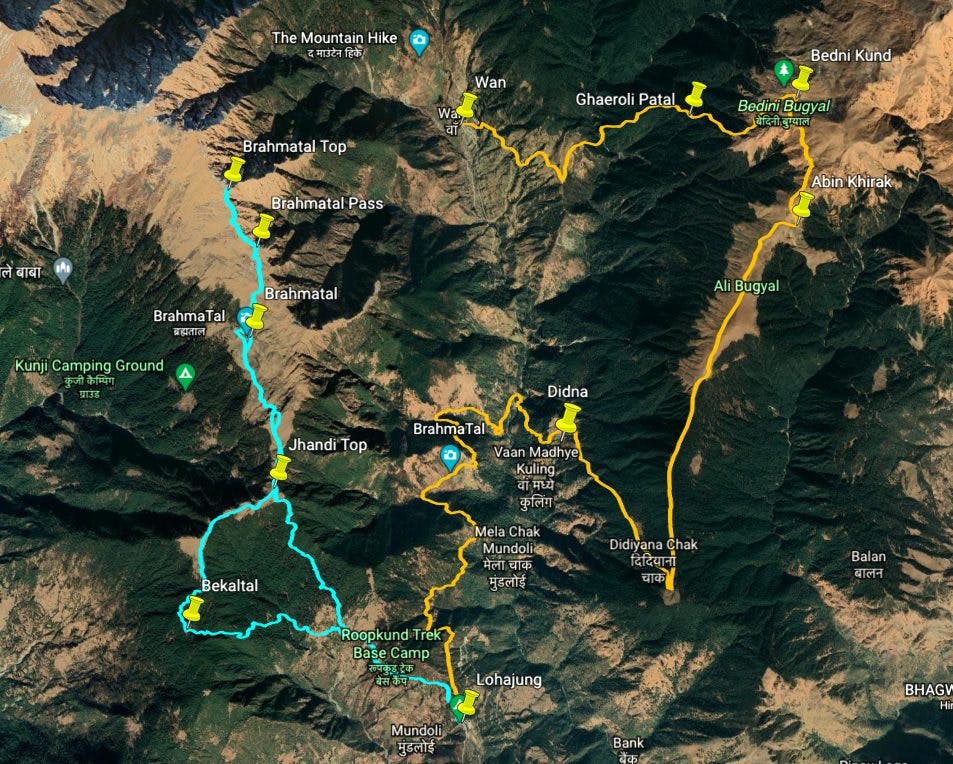 Many trekkers assume these two treks are similar. This is not true. In this blog, Swathi Chatrapathy breaks down the two treks to explain why these treks are worlds apart.
The Indiahikes Experience not only touches the trekkers but transforms the lives of trek leaders too. In this video, Trek Leader Sharwari shares her story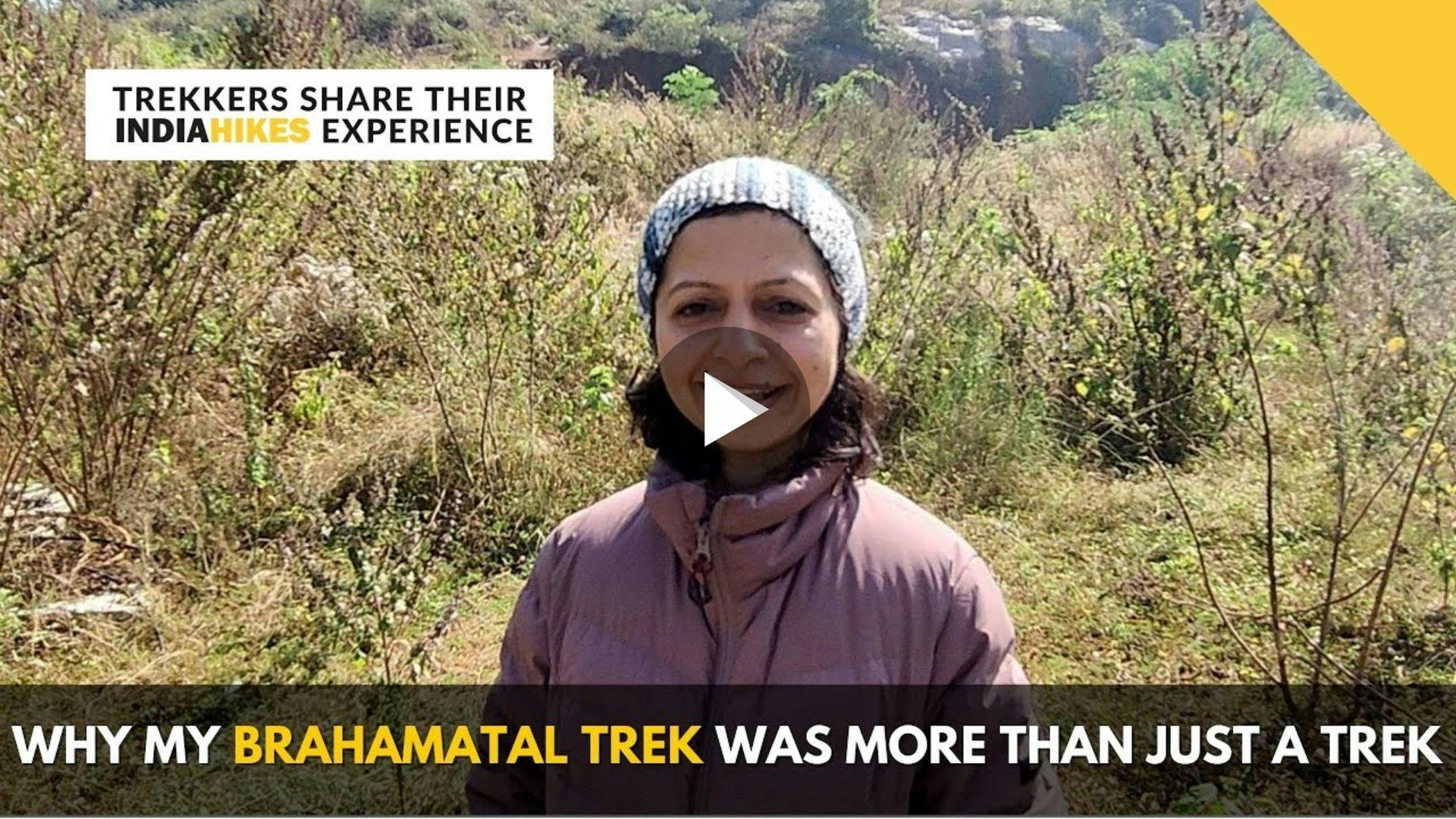 In this video, Saba Hussain shares how the Brahmatal trek helped her become a better version of herself.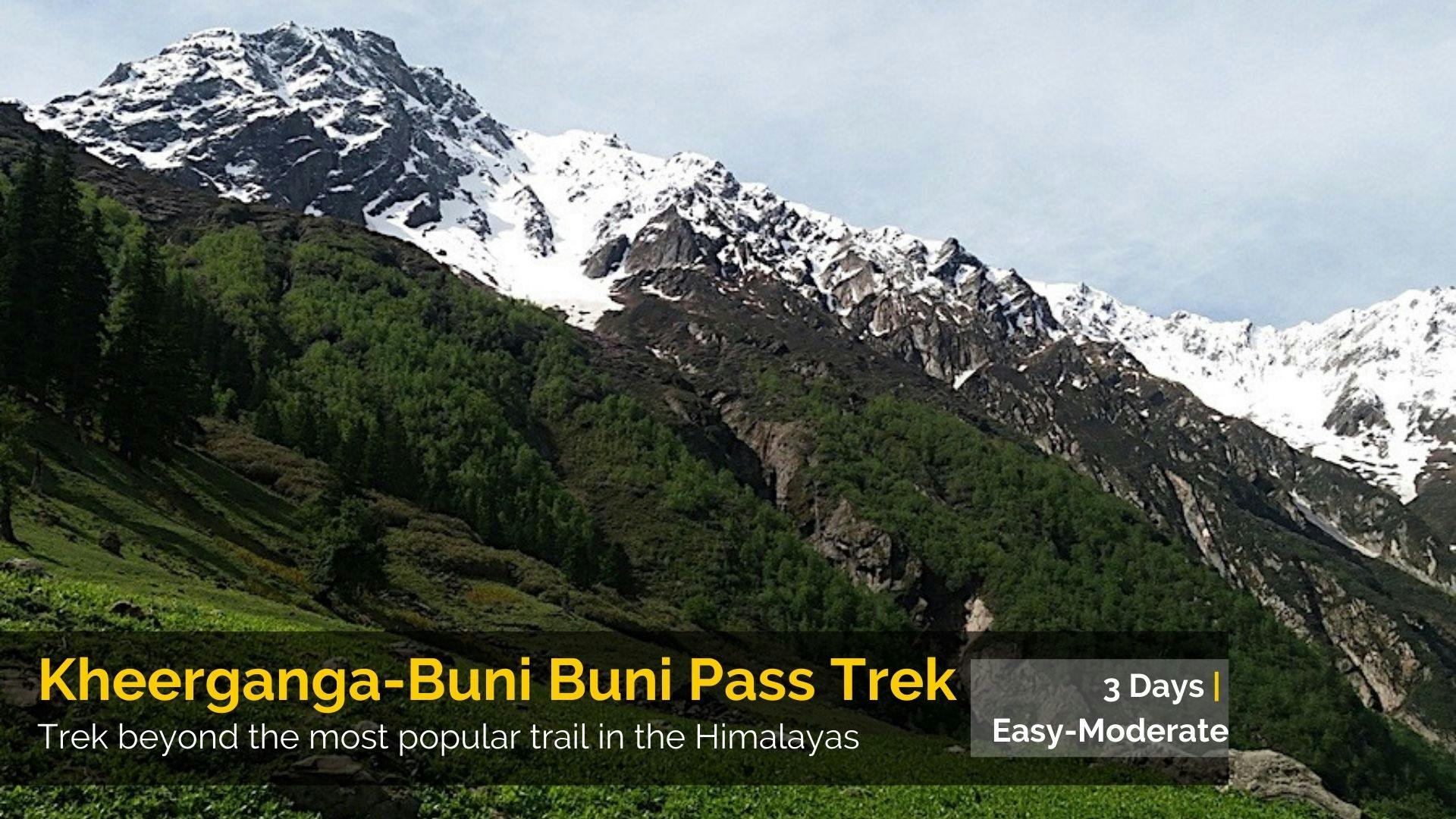 Why Trekking to Kheerganga is Incomplete Without Buni Buni 
Most people start their Himalayan trekking journey with Kheerganga. But here's a twist, they miss out on the real trekking experience by not going to Buni Buni Pass. 
Buni Buni Pass is at a day's distance from Kheerganga. Not many know this, but in reality trekking to Buni Buni Pass gives you the true taste of trekking. 
As soon as you leave the popular (read: crowded) trail of Kheerganga, you enter a dense oak forest. The forest is silent with no one else trekking except you. As you continue, the trail snakes through meadows with views of big, snow-capped mountains.
To help you explore this scarcely trodden, we have documented the entire trail on Indiahikes website.
How to Reach
Barshaini is the base camp for the trek. The best way to reach here is to drive from Bhuntar, 3 hours away.
Read Complete Details about Kheerganga-Buni Buni Pass trek

Drop Your Email Id Here to Receive Regular Updates
Sign up for our much loved Weekly Mailer
We have terrific trekking tips, trek updates and trek talks to look forward to