It is getting colder, no snow in sight!
Share this story
It is getting colder, no snow in sight!
Category News
By Aswati Anand
2016-12-22
We are getting to the Christmas week of our treks and there's no snow yet.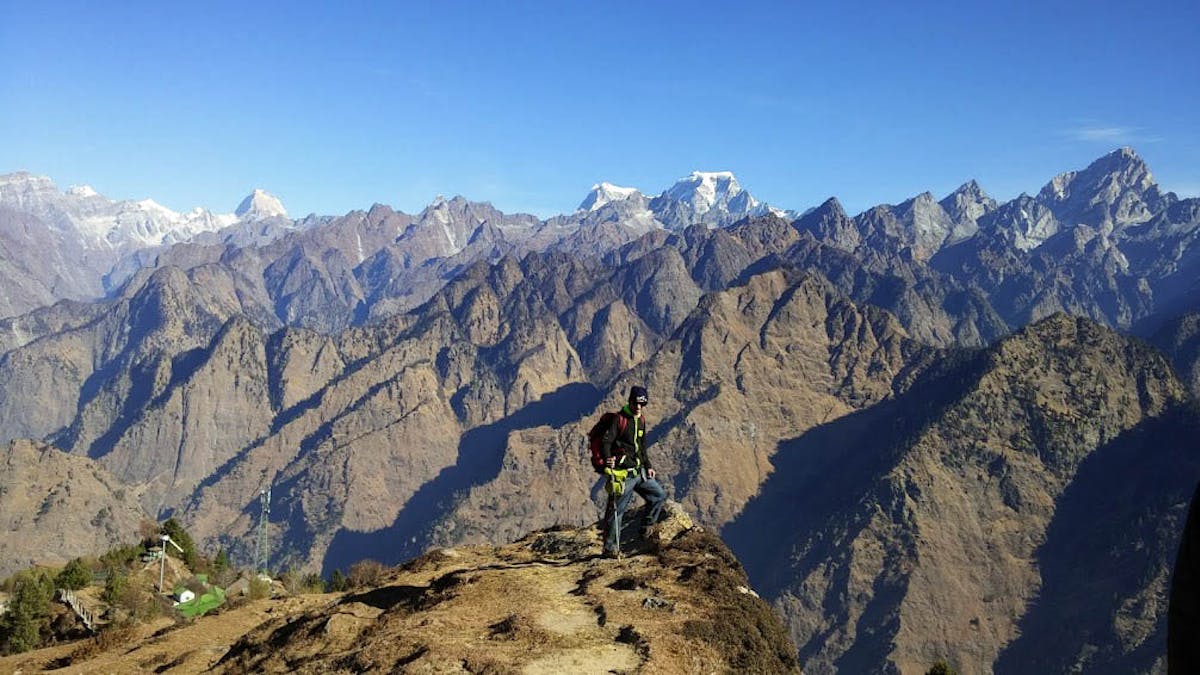 Can you spot Hathi Parvat? Shot taken from Kuari Pass trek. PC: Siddharth Rathod
Trekkers heading to our treks at Kedarkantha, Deoriatal and Kuari Pass have good and bad news. We'll throw the bad news in first. It hasn't snowed yet in the mountains. The nights have become cold with temperatures dipping to minus 5 in the upper hills.
The good news is it can snow any day. The conditions are perfect for the first bout of winter snow. When will the snow come? We are not very sure. We can only say it is ominous and around the corner.
Meanwhile, the views now are excellent. They are clear, sharp and for miles. Those who love photography, this is the time for shots of big mountains, terrific sunrises and sunsets. When the snow ultimately comes, unfortunately the views will go.
Sign up for our much loved Weekly Mailer
We have terrific trekking tips, trek updates and trek talks to look forward to