Sunrise at Kanchenjunga changed my life
Share this story
Sunrise at Kanchenjunga changed my life
Category Trekker Space
By Nutan Shinde
2016-11-27
The count of blogs on Goechala trek is infinite now. Although I have scripted about Goechala trek, I have only described the trail from Viewpoint 1 to Viewpoint 2. This is because, I observed many bloggers have mentioned details till Samiti lake. But I believe the true essence of Goechala trek is the sand dessert: Zemthang and the climax Kanchenjunga peak from Viewpoint 2. I have added beautiful pictures to enhance the serenity of the trek.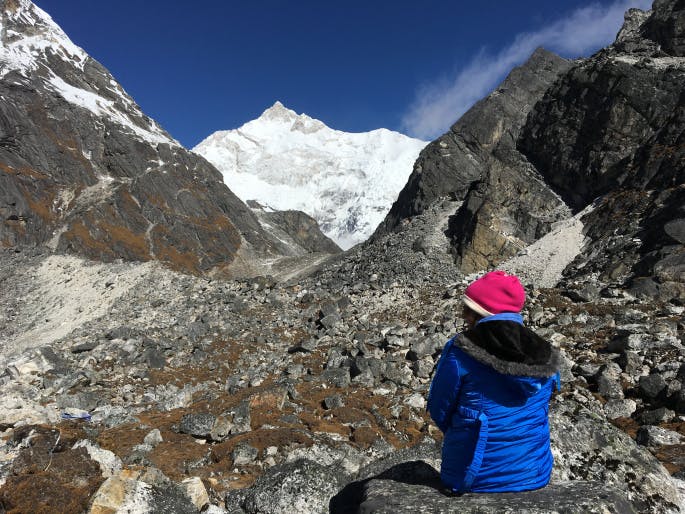 Here is an excerpt from the blog:
I relaxed between two rocks. Laying my back on the one at the behind. My eyes were glaring at the magnificent Kanchenjunga. I closely observed the movement of the clouds coming from left then slowly covering the peak of Kanchenjunga and vanishing towards the right behind the mountains. I was engrossed in this serene beauty. I wanted to be there..till the world ends. Read more here.
Sign up for our much loved Weekly Mailer
We have terrific trekking tips, trek updates and trek talks to look forward to