Indiahikes October 2022 Photo Contest - Open To All
Share this story
Indiahikes October 2022 Photo Contest - Open To All
Theme: Winter in the Mountians
Category Photo Contest Trekker Space
By Jothiranjan
2022-10-07
We are back with the October edition of the Indiahikes Photo Contest, which is open to all. You're welcome to participate no matter which part of the country you are in. You're welcome to share pictures from your Indiahikes treks or treks you have done on your own.
Show us Winter In The Mountains in this month's Photo Contest
This month, your challenge is to whisk us away to a wintry setting in the mountains. Tell us stories of what trekkers go through in winter. Show us oak forests laden with snow. Take us through a challenging summit climb in snow. Give us a glimpse of the view from the summit. Show us what camping in snow feels like.
Let your creativity flow this month, with the theme "Winter in the mountains"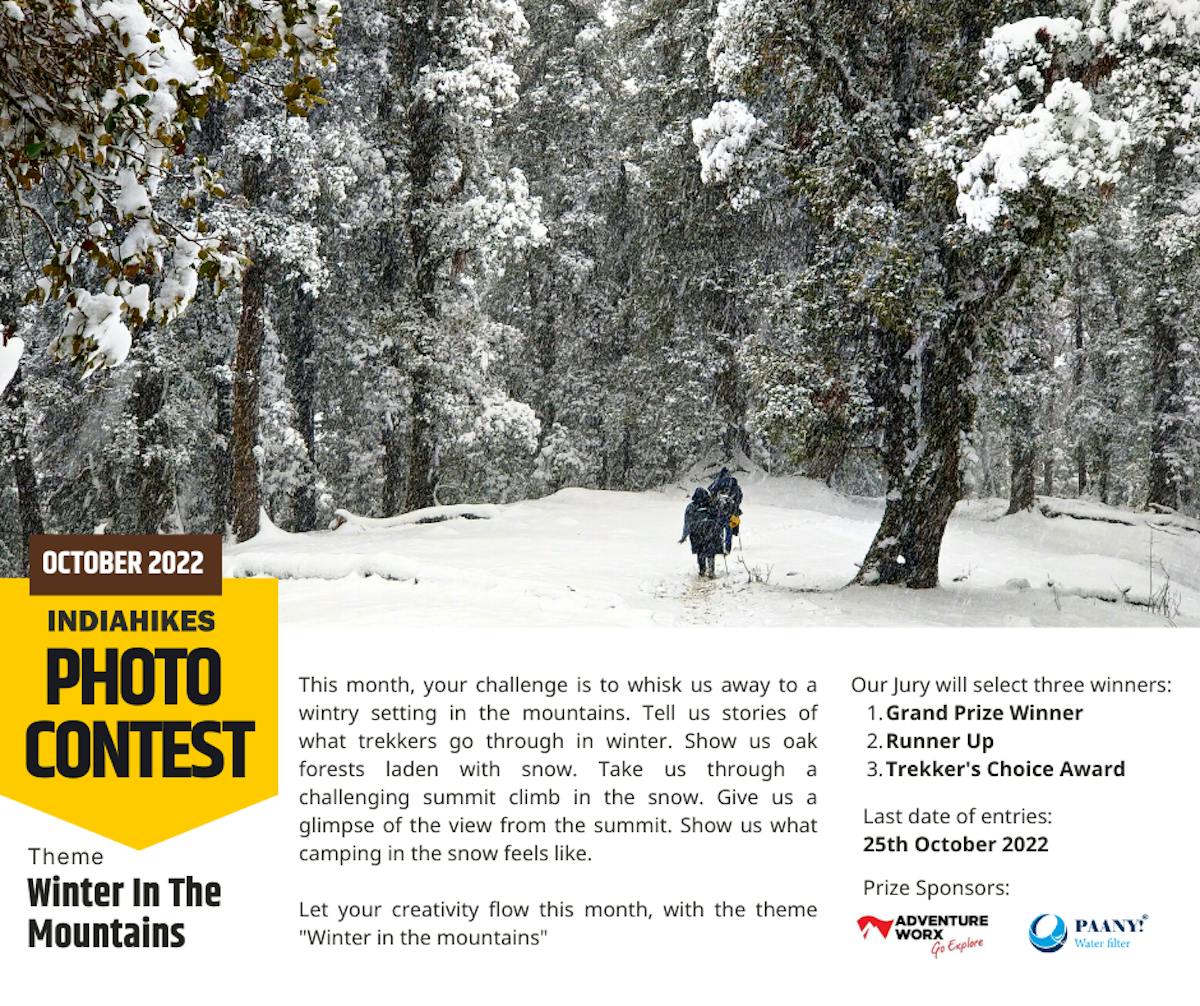 Here are the kind of photos we are looking for:
Before sending in your photos, take a look at these: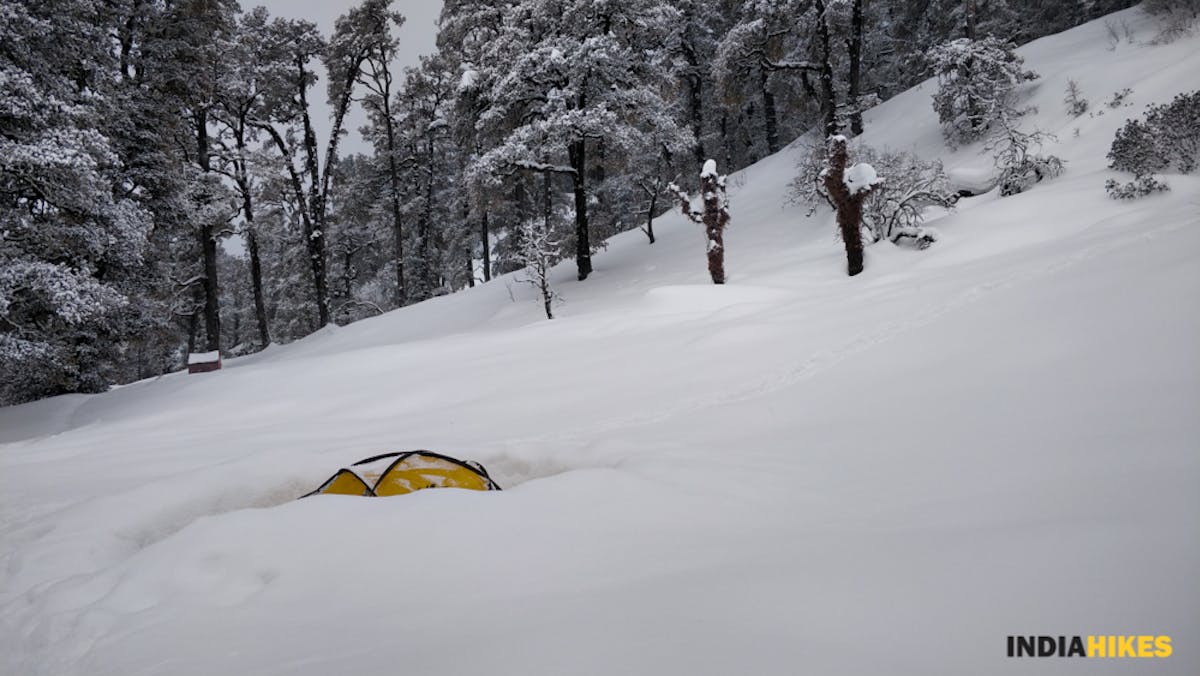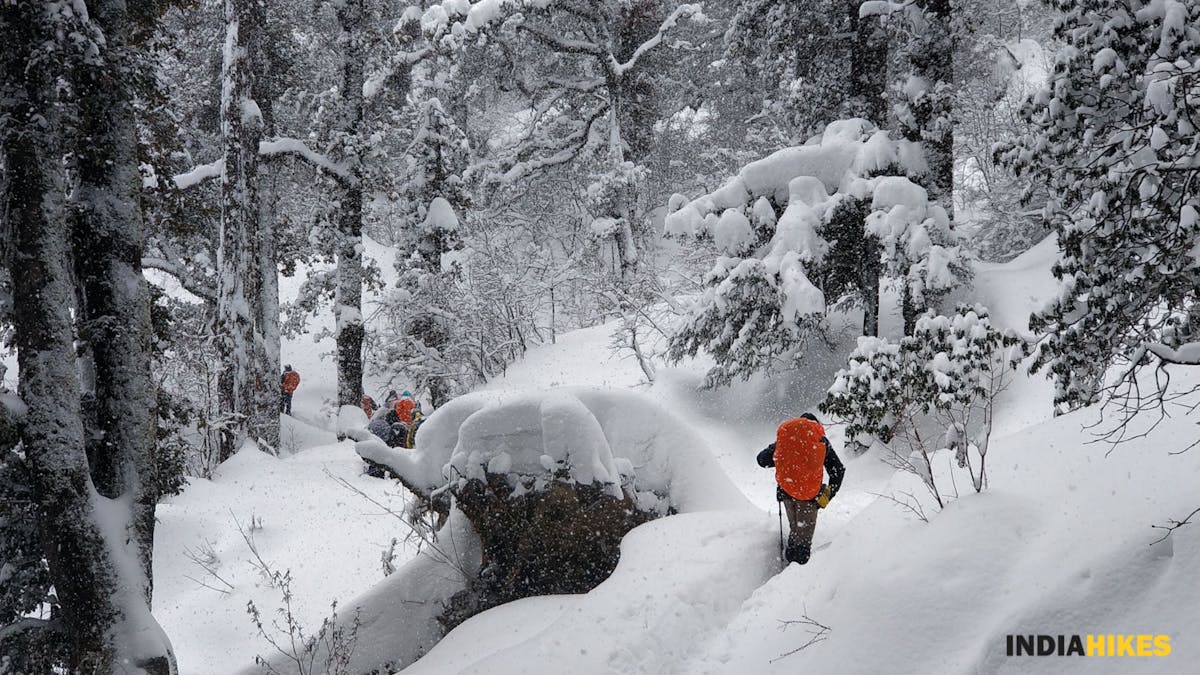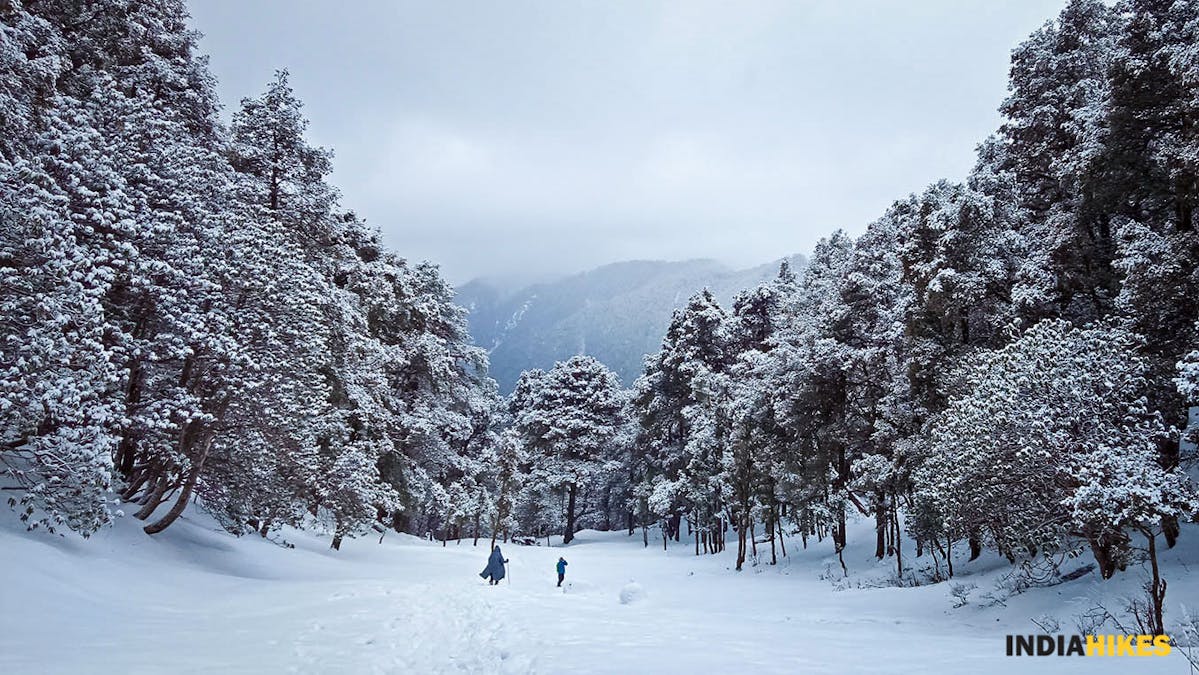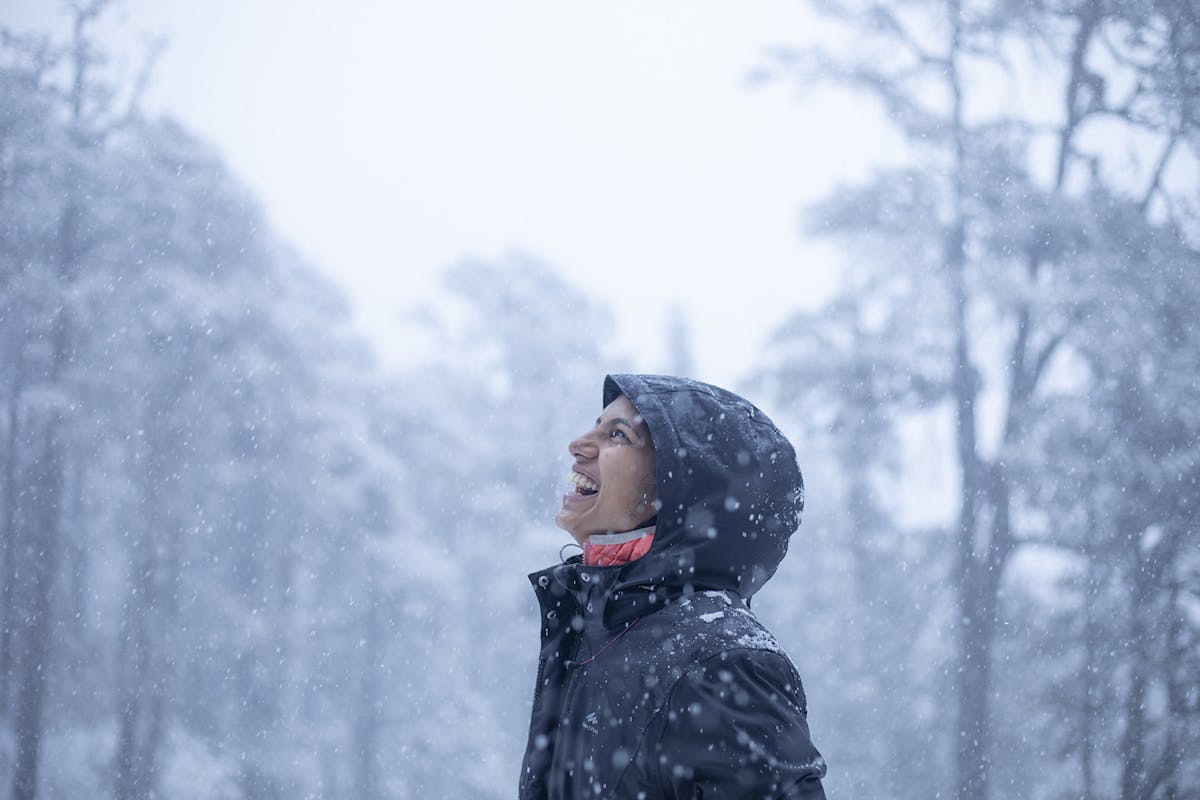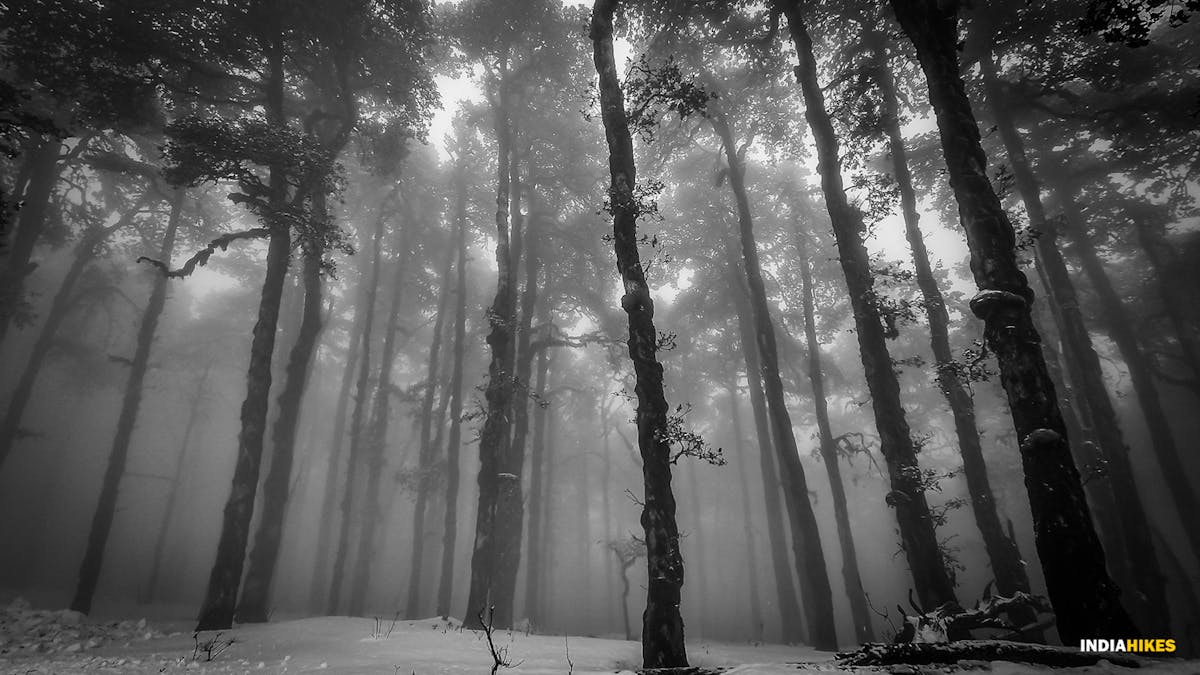 Now that you have a good idea of what we're looking for, run through your archives and share your Top 5 Photographs that depict the theme Winter in the Mountains
We have special prizes for our top 3 photographs :
The winner gets a trek voucher of Rs 5,000 with 35 litres backpack by Adventure Worx.
The Runner up gets a trek voucher of Rs 3,000 with Paany bottle
Trekkers Choice Award gets a trek voucher of Rs 2,000 along with surprise Indiahikes merchandise. The photo that wins the highest votes out of our Top 10 nominations will be the Trekkers choice award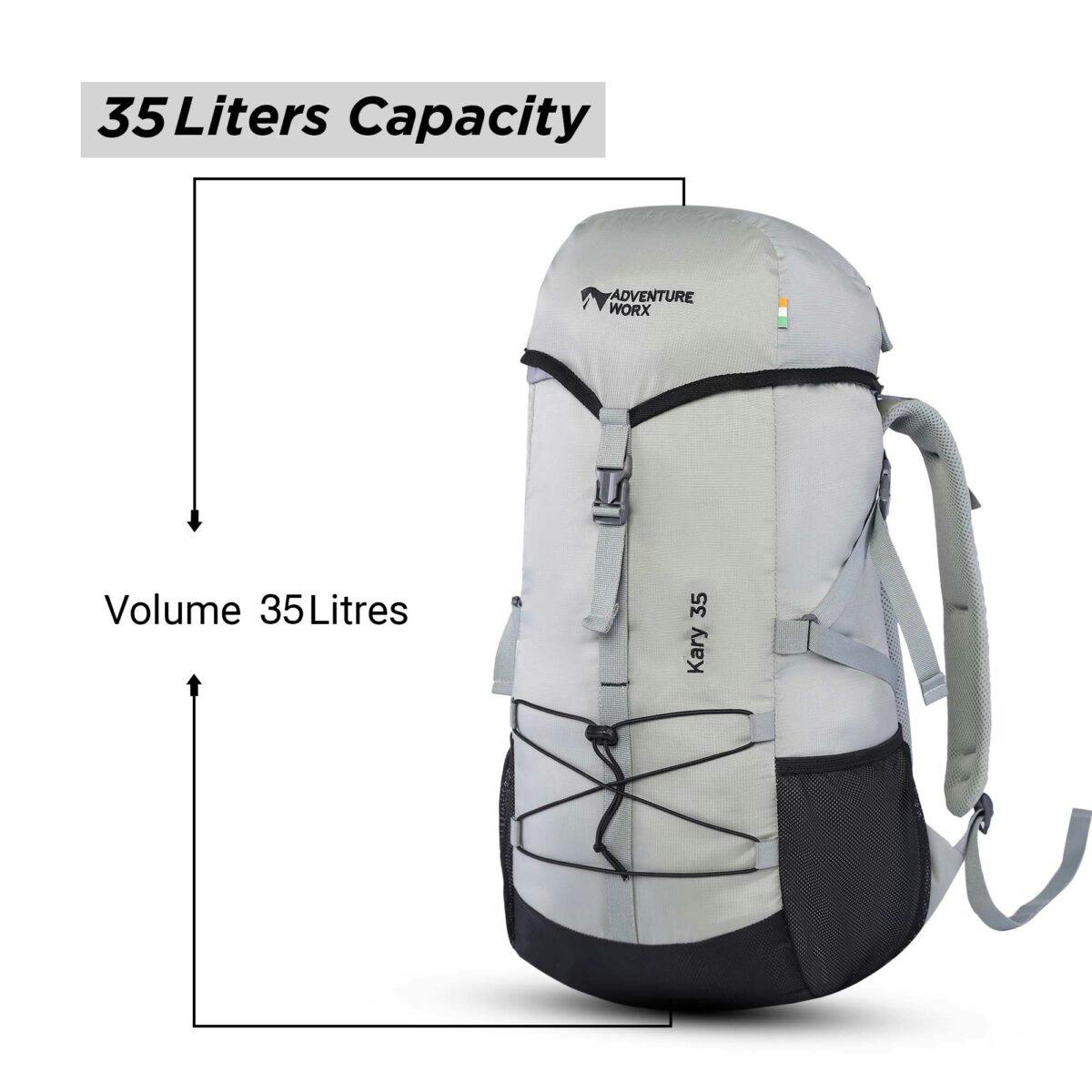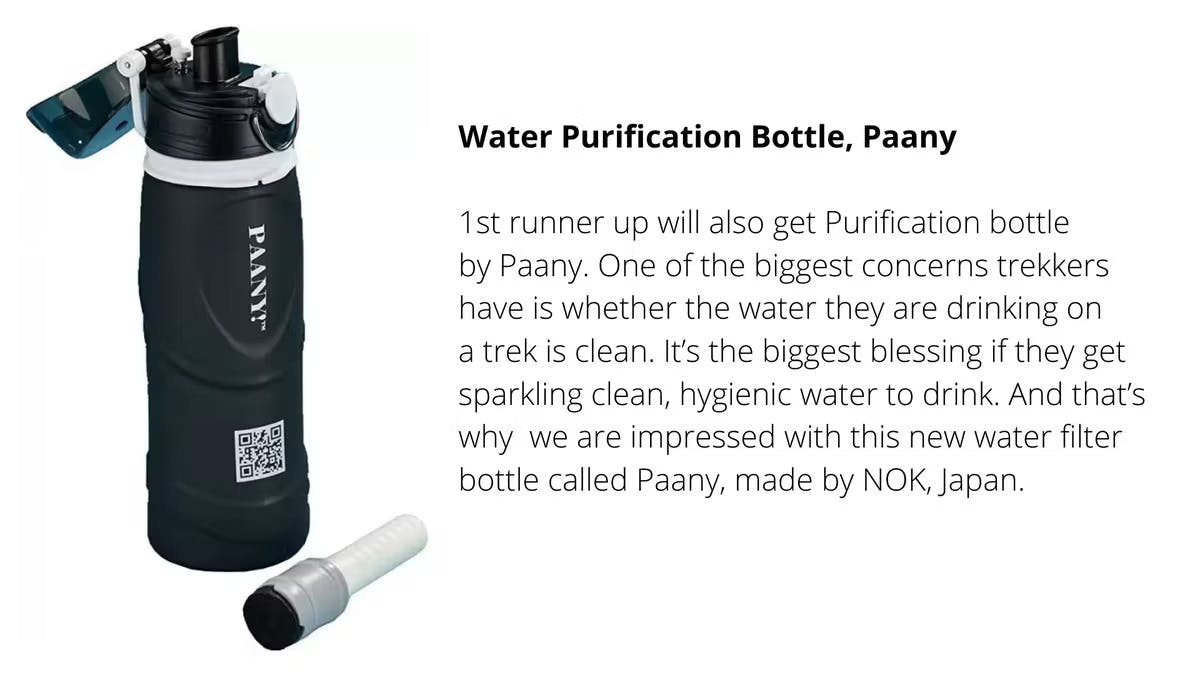 Contest rules & how to enter :
1. You can submit maximum of 5 photos
2. The size of each photograph should not exceed maximum of 10 MB
3. Please name your photos in the following format
"Trek name – Your name – Caption"
For eg. "Buran Ghati - Aditya Ramesh - A view of the Litham Campsite"
Regarding copyright: Copyright for all images submitted as a participant remains with the respective photographers. However, each photographer grants a worldwide, irrevocable, perpetual license to Indiahikes to feature any or all of the submitted images in any of their publications, their websites and/or in any promotional material connected to this competition (with due credit).
The last date for entries is on October 25th, 2022 at 11.59 pm.
We will announce the nominations on our website on October 29th, 2022 and the winners on November 1st, 2022.
PLEASE NOTE: If the above conditions are not met, we will not be considering your photos for the contest.
The last date for entries is 25th October, 2022.
Looking forward to seeing your best photographs!
Sign up for our much loved Weekly Mailer
We have terrific trekking tips, trek updates and trek talks to look forward to