3 Best Rhododendron Treks in India
Share this story
3 Best Rhododendron Treks in India
Category Region-wise Guides
By Nisha Ann Reginald
2015-03-17
During early summer, for a short window between March and April, the forest trails of the Himalayas are ablaze with rhododendrons. These alluring pink, red and white flowers stretch for miles and miles. It's a pure delight for any trekker. Here are the top three rhododendron treks that we recommend in early summer. 
1. Brahmatal
Brahmatal is one of the few treks in India that is blessed with luscious Rhododendron forests. In mid March, when winter bids goodbye, fresh leaves begin to sprout on trees. Flowers begin to bloom. The landscape is a riot of colours. 
On the Brahmatal trail, scarlet rhododendrons bloom in the lower sections and pink ones take over the upper sections. You could be walking on a one kilometre stretch under a hue of red and suddenly, you'll find yourself under a shade of pink. These flowers make trekking thoroughly delightful! 
Click here for more details about the Brahmatal trek.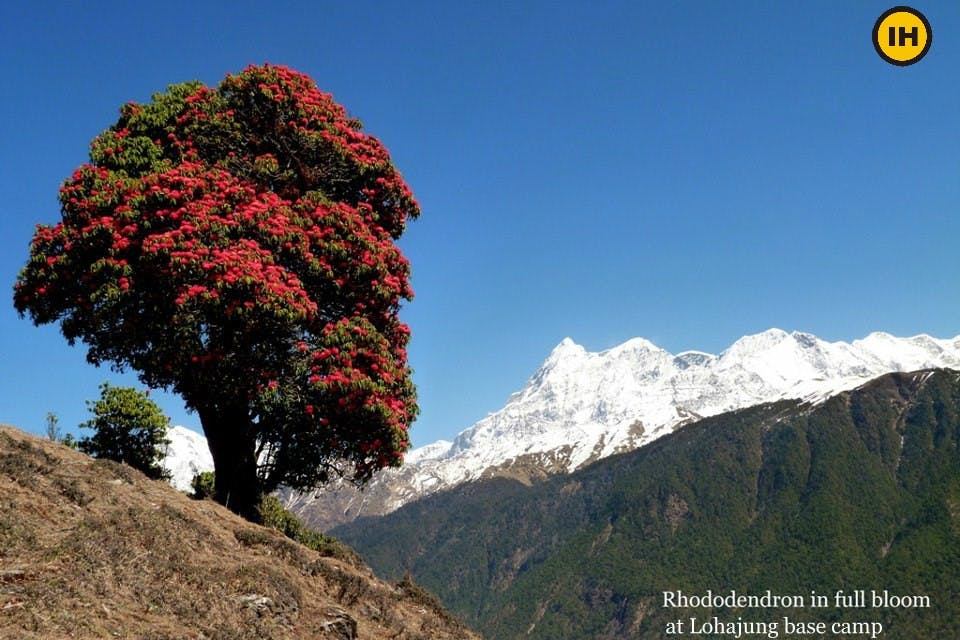 2. Sandakphu-Phalut
If there's one reason this trek is a must-do, it's the honour of viewing four of the tallest mountains in the world. But one thing many people miss out on on this trek are the forests that can steal your heart. During the months of March and April the trail is beautifully decorated with bright pink flowers that stretch for many miles. The forest hills are a mystic red, pink and green. Now that's something you really can't take your eyes off.
Click here for more details about the Sandakphu trek.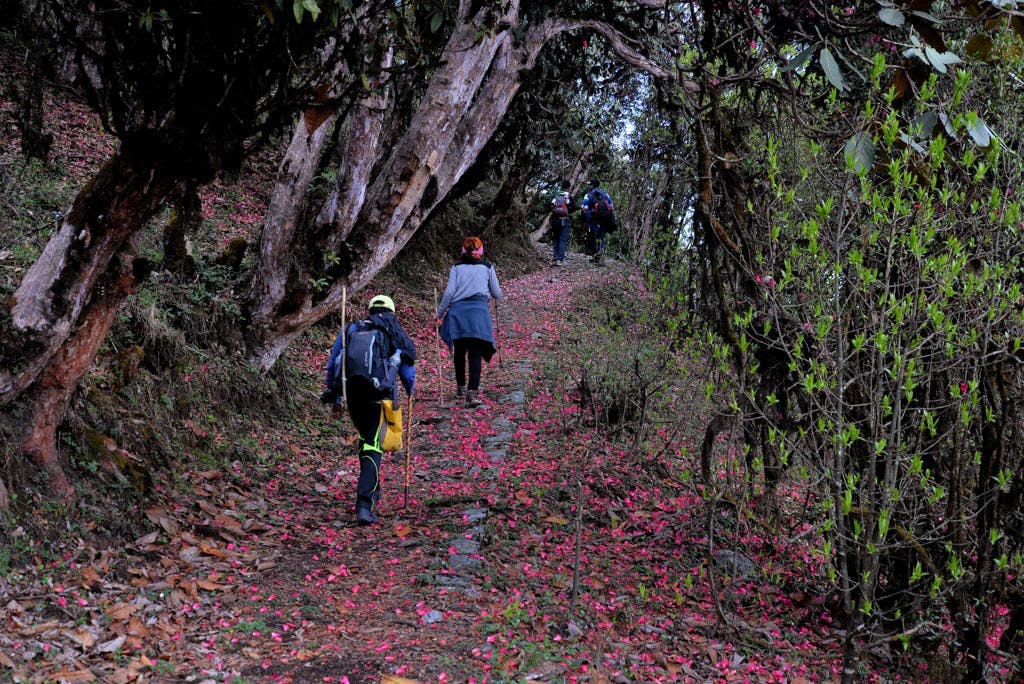 3. Deoriatal-Chandrashila
If you're looking for an easy trek to do in early summer, and if you want the best of all Himalayan treks, this is it. The trek starts off in a beautifully laid out trail within rhododendron forests. The Deoriatal Lake is surrounded by trees that stand out in shades of crimson, magenta and bright pink. You would think it is hard for the trek to match up to its Day 1, but the forests from Deoriatal to Rohini Bugyal and further onto Chopta will leave you weak in your knees. To add to that, this trek comes with striking mountain views, especially from the summit! It's one for your list of Himalayan treks to do!
Click here for details about the Deoriatal-Chandrashila trek.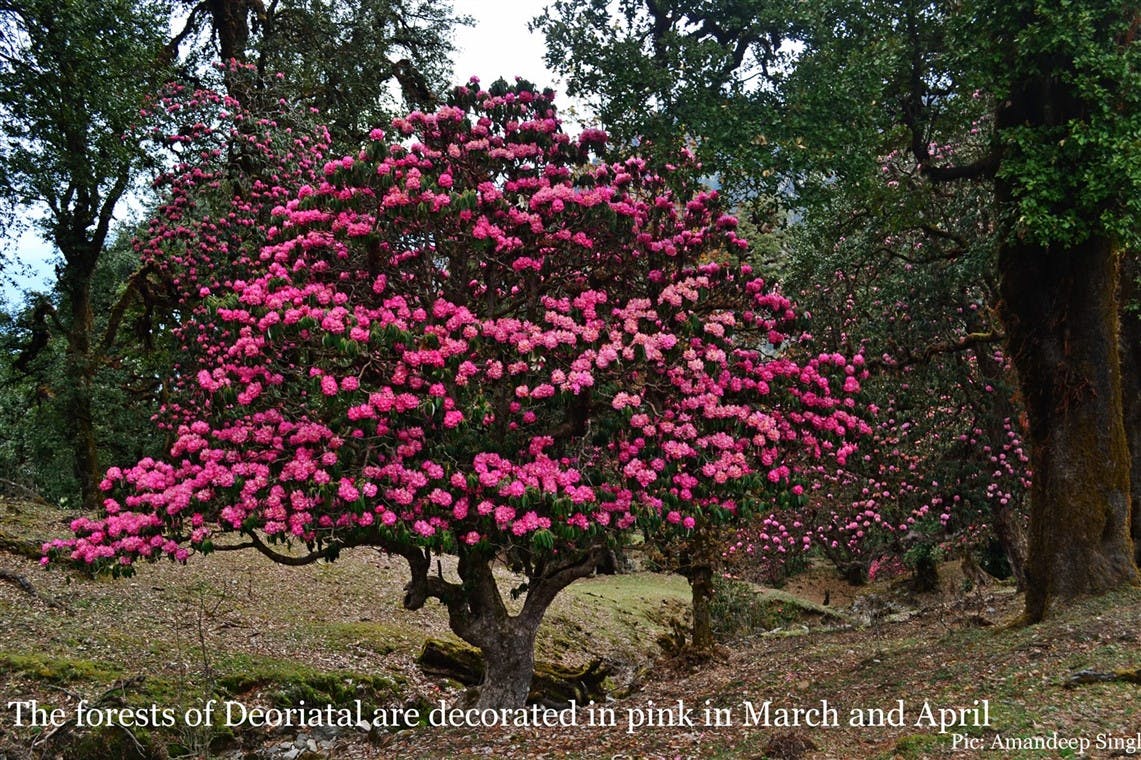 So time any of these treks in March and April, especially the end of March and early April and you'll see the best of the forest trails!
Out of these, Deoriatal and Brahmatal treks are also suitable for children and families. If you need more details, drop in a comment. We'll help you out.
What you should do next…
1. If you are looking for more easy-moderate treks good for beginners, head over to this page.
2. If you are looking for slightly tougher treks, then click here.
3. If you'd like to see all our upcoming treks, head over here.
5. To get a free guide with the 13 Best Treks of India, click here.
Sign up for our much loved Weekly Mailer
We have terrific trekking tips, trek updates and trek talks to look forward to