February 2017 Blog Contest winner
Share this story
February 2017 Blog Contest winner
Category Contest Archives
By Aswati Anand
2017-04-04
Few treks can be done in the chilly month of February. However, out of the bone chillingly cold season, comes the warmest stories of  trek experiences. We had a quite a lot of beautiful entries from this season: a story from Brahmatal, a memoir from Thakoor Top..
However, the blog we have chosen as a winner–makes you a companion on the trek. By the end of it, you would want to set off for Sandakphu with Whisky the dog! Take a look at the winning entry.
Blog Contest winner- Sriram Rajagopal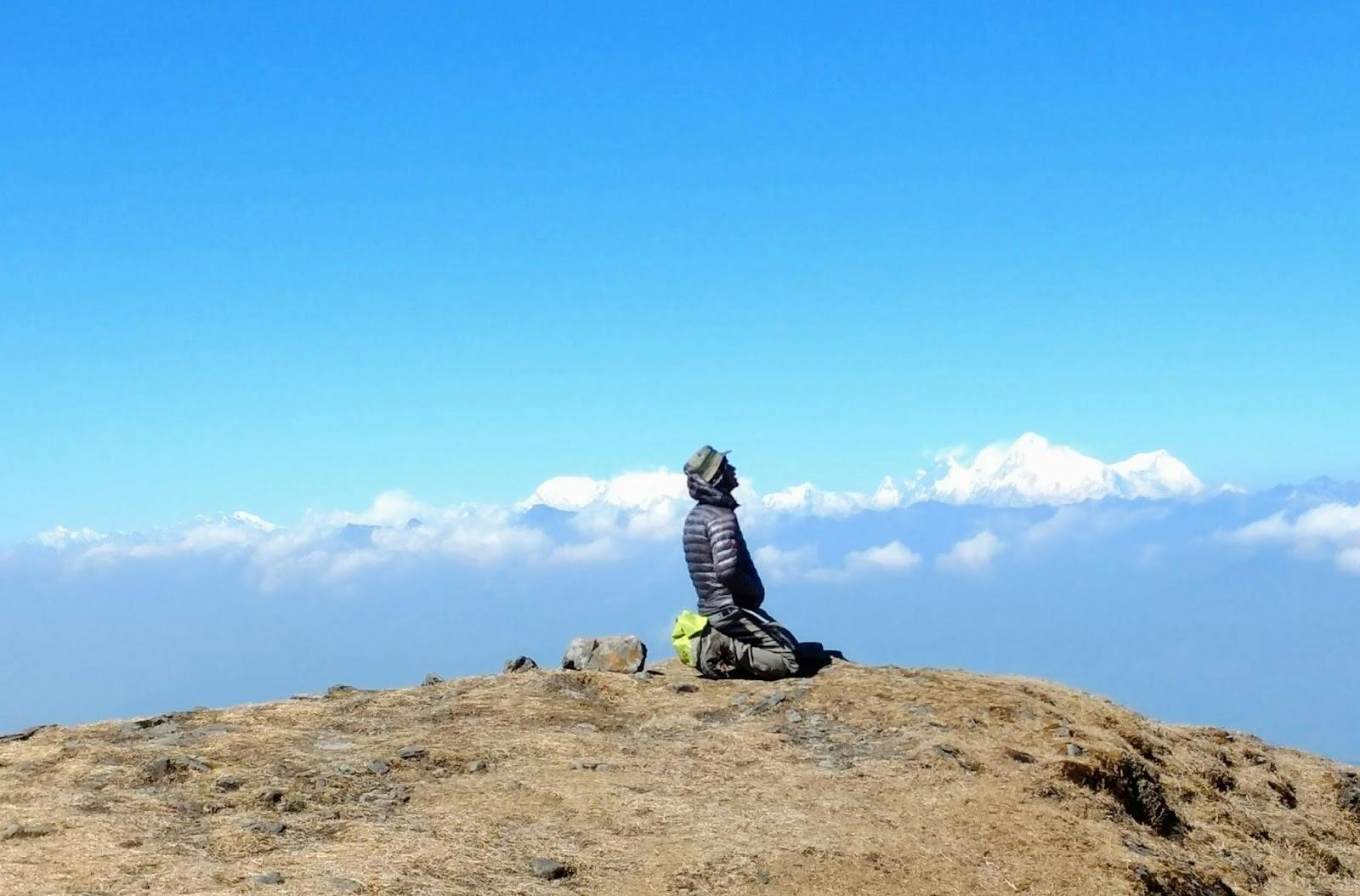 No words can do justice to the view that was on offer. The Sleeping Buddha and the Everest range- Too much grandeur in a single frame. I felt a sense of calm that I had not felt in a long time and I let out a silent chant- "Om Mani Padme Hum".
It was truly magical. We got together as a team and thanked the powers that be, for giving us an opportunity of a lifetime to be there- standing there at that moment, savouring every bit of the experience.
LEAVE A REPLY
Your email address will not be published. Required fields are marked
Sign up for our much loved Weekly Mailer
We have terrific trekking tips, trek updates and trek talks to look forward to