Hampta Pass trek reviews Summer 2012-Tulika
Share this story
Hampta Pass trek reviews Summer 2012-Tulika
Category Uncategorized
(Hampta Pass Trek – 27th May'2012 Batch)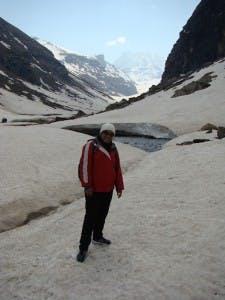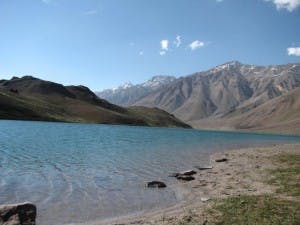 Hampta Pass was my first trek. I was skeptical about almost everything, ranging from weather to terrain to food. But it turned out to be a memorable experience for me. Ours was a group of 20 and we were led by two guides Polu and Shyam and a trek lead Shibu Sir. Our guides were extremely helpful and patient and looked after the entire group really well. They made it a point to help along the ones moving slow so they didn't fall too far from the trail. For me personally, it was their encouraging words and extremely kind nature that made it possible to complete the trek.
The trek is planned well to increase the trekking distance gradually every day, starting from a trek of 2 hours on day one to a trek of 9 hours on day three. Balu ka Gera campsite was completely covered with snow and we had to camp much before that which essentially increased our trekking distance for day three. Personally I would have preferred to cover more ground on day two itself so that day three could be eased out a bit but then who can help the weather J. We couldn't cross over to Sheagoru due to heavy snow and had to return from Hampta pass to Balu ka Gera. But otherwise weather played real nice all along the way. And I must mention the kitchen staff who pampered us with really good food. Every evening when we would reach the camp after an exhausting trek, they would greet us with hot tea and sumptuous snacks. I never expected myself to be treated with macaroni, veg pakoras and pancakes on a trekking trip, but it was all there.
All in all it was a great experience and all the credit goes to the wonderful team put together by Indiahikes.
LEAVE A REPLY
Your email address will not be published. Required fields are marked
Sign up for our much loved Weekly Mailer
We have terrific trekking tips, trek updates and trek talks to look forward to