Rent Your Trek Gear Here
Share this story
Rent Your Trek Gear Here
Category Gear-related
By Karishma Jayapaul
2016-10-10
At Indiahikes, we believe that trekking should be an easily accessible sport. But over the past decade, we have observed how our trekkers find this sport to be extremely heavy on their pockets.
Even if we bring down our trek fee, they still have to spend on travel and trek gear. And trekking gear is in no way easy to get. It's expensive, and it's usually an investment for just one or two treks, which trekkers find unnecessary. Often, they end up coming on treks with insufficient gear.
Our founder, Arjun Majumdar feels deeply about the culture of buying expensive trek gear when you can quite well make do with more economical options. "We want to make trekking as affordable as possible. I don't see any reason for trekkers to buy expensive shoes if they are only going to trek once a year." In fact, most trekkers don't plan on doing more than one Himalayan trek in their lifetime.
That's why we have begun to rent trekking gear. These are of good quality and they are easy on your pocket.
As of now, you can rent trekking gear on a few of our slopes.
Just follow these five steps –
Choose your trek from the list at the bottom of the page
Fill the form that pops up
Enter the details of the trekking gear you need
As per the calculations, enter the total amount to be paid
Make the online payment on the link provided.
As of now, the following trekking gear is available for rent –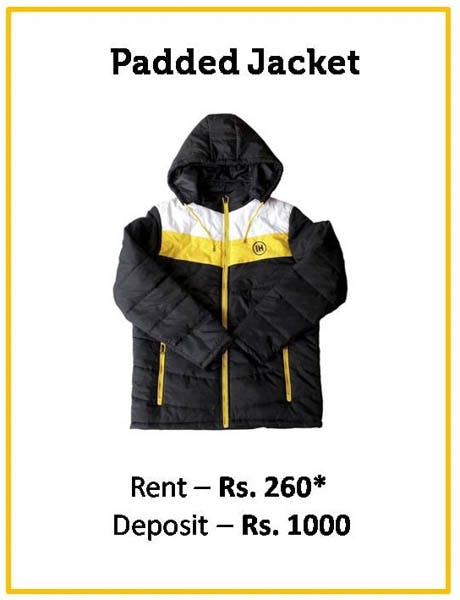 Click on your trek to rent trekking gear. The renting is available only on the treks listed below
* The cost of renting will vary according to the length of the treks. 
LEAVE A REPLY
Your email address will not be published. Required fields are marked
Sign up for our much loved Weekly Mailer
We have terrific trekking tips, trek updates and trek talks to look forward to