Frequently Asked Questions
These are some of the most common doubts among trekkers. It may answer your question too.
It's wonderful that you're planning to start trekking in the Himalayas. You'd be happy to know that around 70% of our trekkers are beginners.
Having said that, you must choose your trek wisely -- something that is not too difficult, yet will allow you to experience the grand settings of the Himalayas.
From over a decade of experience, these are the treks we find best suited for beginners:
Even though these treks are considered good for beginners, they need at least 30-45 days of preparation on your part. Ensure you go for the trek only after physically preparing for it.
Many people are intimidaated by the idea of a Himalayan trek. It's true that there are very real risks and challenges.
However, almost everyone can participate in a Himalayan, if they are physically fit and mentally prepared for their trek. Around 75% of our trekkers are beginners and they trek comfortably.
What will really help you is that after you register your trek, the Indiahikes Experience Coordinators Team will guide you on how to prepare for the trek. They will give you a fitness routine to follow and guidance on what to bring for the trek. They will also put you in touch with the rest of your trekking team, so that you know your trek mates well in advance.
Given that we have been introducing Himalayan treks to beginners since 2008, you're in safe hands.
We run Himalayan treks almost 365 days a year! There are season-specific treks and also treks based on your past experience. You'll find the best of the upcoming treks on this page.
Each trek has its own fitness requirements. But to give you an overview, before your Himalayan trek, you should be able to comfortably run a distance of 5 km within a fixed period of time.
This time varies between 37 minutes and 30 minutes, ranging from an easy-moderate trek to a difficult trek.
We have several resources and videos on this website to help you get fit. Once you register for your trek, your trek coordinator will also be in touch regularly to provide additional support and check your progress.
With a regular fitness plan, the fitness requirements are achievable by most people and will ensure maximum enjoyment and safety during the trek.
Yes, absolutely. Many solo trekkers join our teams and have wonderful experiences. They end up meeting like-minded people on the trek and don't feel like they have come alone on the trek any more.
Our pre-trek experience team ensures that you know your entire team well much before you actually head out on the trek.
Additionally, we have several women trekkers who join us solo as well because of the safety they get with the Indiahikes team. You're welcome to join us as a solo trekker too.
Each trek is unique and may include different things in the trek fee. You can find out exactly what's included in the Inclusions and Exclusions section on the relevant trek page. You'll find this along with the trek fee.
Generally speaking, your trek free includes all costs while on the trek, including:
Accommodation (e.g. tents and/or lodges)
All meals (simple, nutritious and vegetarian)
Expert trek leaders and support team
Trekking and safety equipment
All permits and camping charges
Your fee usually does not include expenses incurred in getting to and from the base camp or your personal equipment, such as your backpack, shoes or clothing.
Call Us Or Email Us
If our FAQs have not answered your question, you're welcome to call us or email us. (Call us if it is urgent.)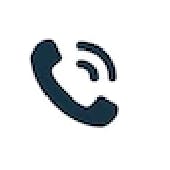 Call Us
To speak to us directly, call us on 080-468-01269. Our experts available on the phone on all days until 8.30 PM (including Sundays).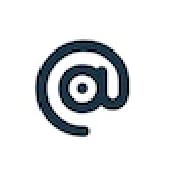 Write To Us
To get in touch via email, write to us on info@indiahikes.com. We'll write back to you within 12 hours.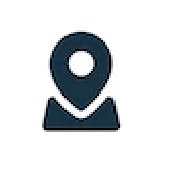 Meet Us
We also love meeting trekkers. If you wish to meet us, feel free to drop by at our office on any weekday (no prior notice required). We are based in Sahakarnagar, Bangalore. Click here to locate us.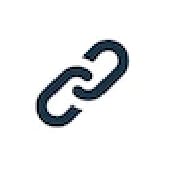 Collaborate With Us
If you would like to collaborate with us at an organisational level (you could be a school, college, a professional institution or a start-up), get in touch with us on collab@indiahikes.com. Make sure you include the word "Collaboration" in your subject line.
Follow Us
We share daily updates from the trekking world along with a lot of helpful info on our social media. Make sure to follow us. (Don't miss our Youtube videos!)
Sign up for our much loved Weekly Mailer
We have terrific trekking tips, trek updates and trek talks to look forward to