What does it mean to work at Indiahikes?
Working at Indiahikes can be extremely rewarding and equally frustrating. At Indiahikes everyone is committed to the vision of the organisation. It is very different from corporate culture. Here responsibilities are high, work is busy. People love what they do.
Since 2008, Indiahikes has defined the future of trekking. Most trekking trails, like the Roopkund, Rupin Pass, Buran Ghati, Kedarkantha, Kashmir Great Lakes, Tarsar Marsar, Brahmatal, Warwan Valley, Phulara Ridge have been brought out by Indiahikes.
Modern safety systems like the microspikes, pulse oximeters, radios and oxygen on treks have been introduced in Indian trekking by Indiahikes.
Our Green Trails project has revolutionised how trekking trails are preserved in India.

Finally, the Indiahikes Experience has transformed the lives of thousands of trekkers in India. Today, more than 20,000 trekkers trek with Indiahikes every year. While we continue to define the future of trekking with our vision -- Everyone Must Trek, Indiahikes is also India's largest trekking organisation.

Why Our Work Culture is Unique
Open Positions
Team members we're looking for
Just like us, you believe in our vision that "everyone must trek". You want to define the future of trekking in our country. We have a combination of full-time, part-time and assignment-based roles within the following verticals at Indiahikes.
Trek Leading
Coordination and Administration
Content
Technology
How to Apply
We're extremely careful about who we select as a part of team Indiahikes. Through the selection process, we want to make sure you are the 'right fit.
For all positions email
Sandhya Chandrasekharayya: sandhya@indiahikes.com
CC: Arjun Majumdar: arjun@indiahikes.com
Subject: Working with Indiahikes — (name of position)
Sandhya Chandrasekharayya, is the COO and Co-founder at Indiahikes. Arjun Majumdar is the CEO and Founder of Indiahikes
What to include in your email application
Your latest resume (Even if you don't have a background in trekking, your past work experience matters to us)
Write a paragraph about 'why you wish to work at Indiahikes'. A passion for trek and travel is important, but must not be the only reason for you to apply.
Write another paragraph about your skills and talents that make you suitable for the role.
If you have any trek experience, mention it in the email.
Any specific write up or inclusions as mentioned in the role description
A note about your application status
We receive a large number of applications. If you are shortlisted we will write back within seven days, usually quicker. If you do not hear from us within 7 days in all probability your application has been rejected. You can, of course, remind us again in case you feel you are a right fit for Indiahikes.

Note: Sometimes applications get rejected because they have not followed the complete application process as mentioned in "How to Apply" above. Applications also get rejected when it is too much about themselves (a lot of passion for trekking, travel but not much else).
The Core Values that make us who we are
These are values that anybody working here is expected to imbibe.
You are Humble
Humility is the biggest trait we look for in our team members. Even if an applicant is highly skilled, or experience but not humble, we do not take them. You'll find this as a virtue among all team members at Indiahikes — whether it's our founders, our Trek Leaders or our local staff members. A humble person makes for an ideal team member. They are open to feedback, easily teachable, curious and eager to learn.They are able to grow and nurture the organisation
Humility is practiced everyday at Indiahikes. Those who are not humble are not encouraged to be at Indiahikes.
You are Fit

We expect trekkers to be fit for our treks. It holds true for all of us at Indiahikes as well. If we are unfit, then we have little right to ask trekkers to be fit on our treks. To us, fitness is a way of life. This means everyone has a fitness routine, everyone is always ready to go on a Himalayan trek.
If you are unfit and do not have a fitness routine, you cannot work at Indiahikes.
You are a Sustainability Champion
At Indiahikes we have taken the responsibility of bringing in systems that make trekking more sustainable. We are here to leave our mountains better. We do this through our Green Trails project. And for this, the best place to begin is at home. So, everyone at Indiahikes is a sustainability champion. We buy little or no packaged goods, we use no disposables. We compost our waste. We lead minimalist lives. This extends to everyone working here.
If you do not lead a sustainable life, you cannot be with us at Indiahikes.
You show Care
To show care for our trekkers is to put the needs and interests of our trekkers before our own. It means sacrificing ourselves on behalf of our trekkers. Caring means using our time, skills, and talents to help our trekkers.
To show care is giving beyond what is required. Nobody asks you to do it. Showing care is one of our biggest differentiators at work. It has helped Indiahikes be where it is today. If you do not show care, eventually you will be a misfit at Indiahikes.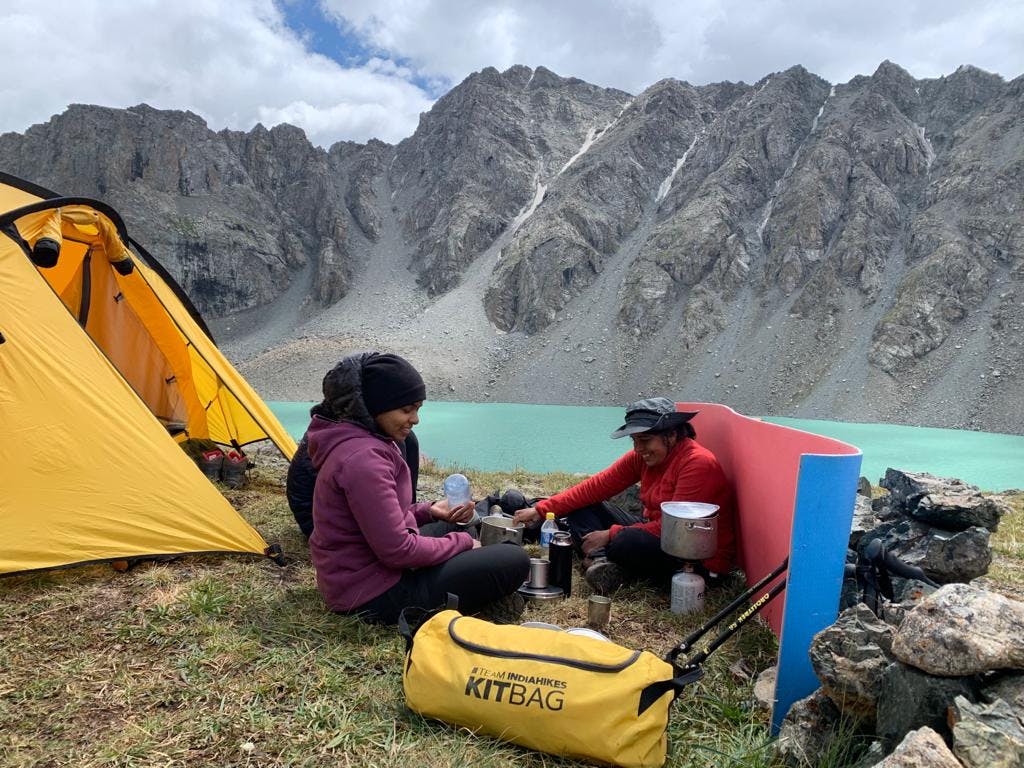 Who is an Ideal Team Player on a Trek? - Lessons from Kyrgyzstan
By swathi chatrapathy
2021-08-13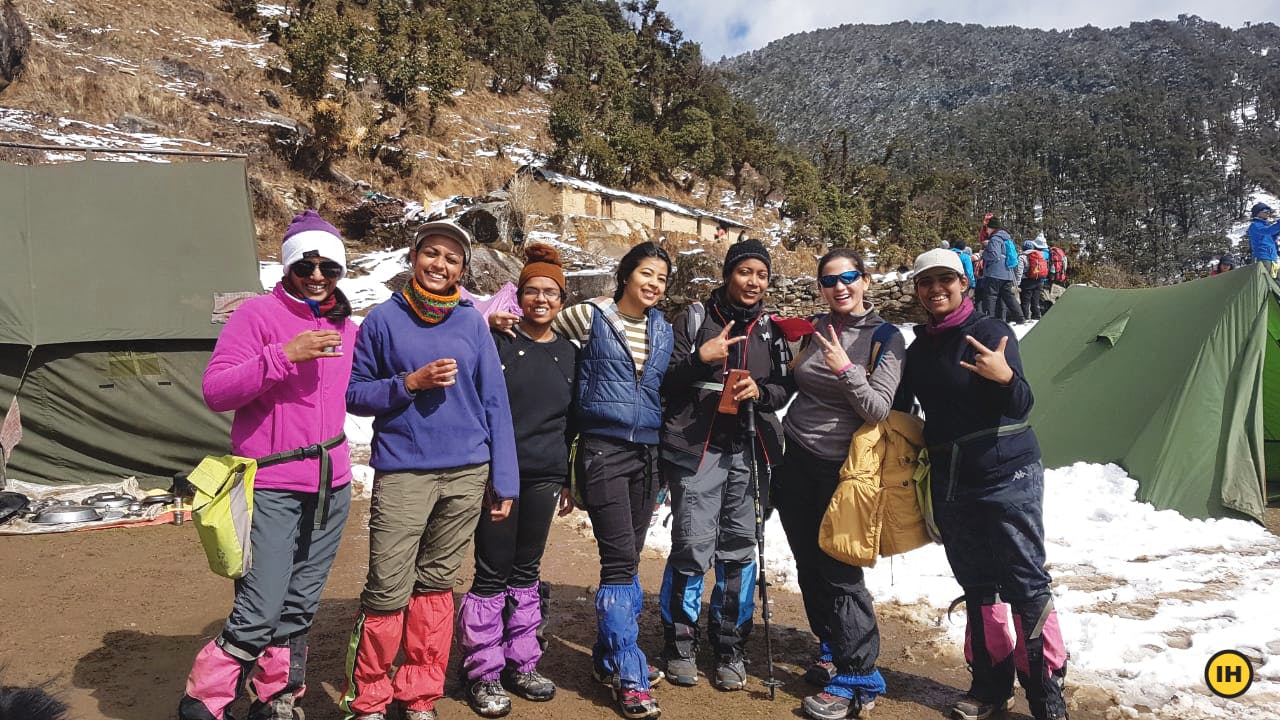 Why Trek Leading Is A Great Option For Women 
By tamanna tamang
2019-11-05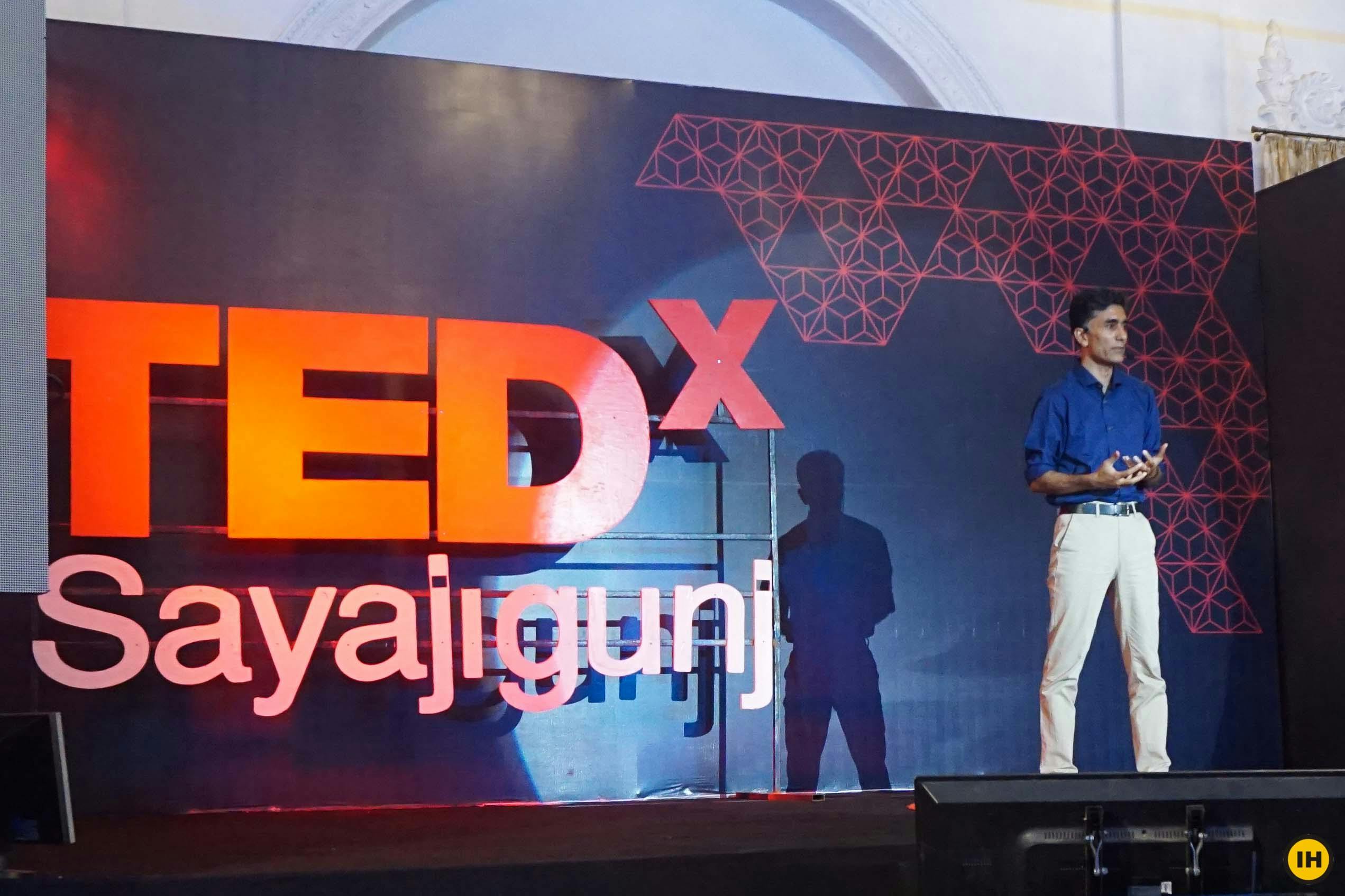 10 Inspiring TED Talks on Hiking and the Outdoors to Watch During Lockdown
By latika payak
2021-04-26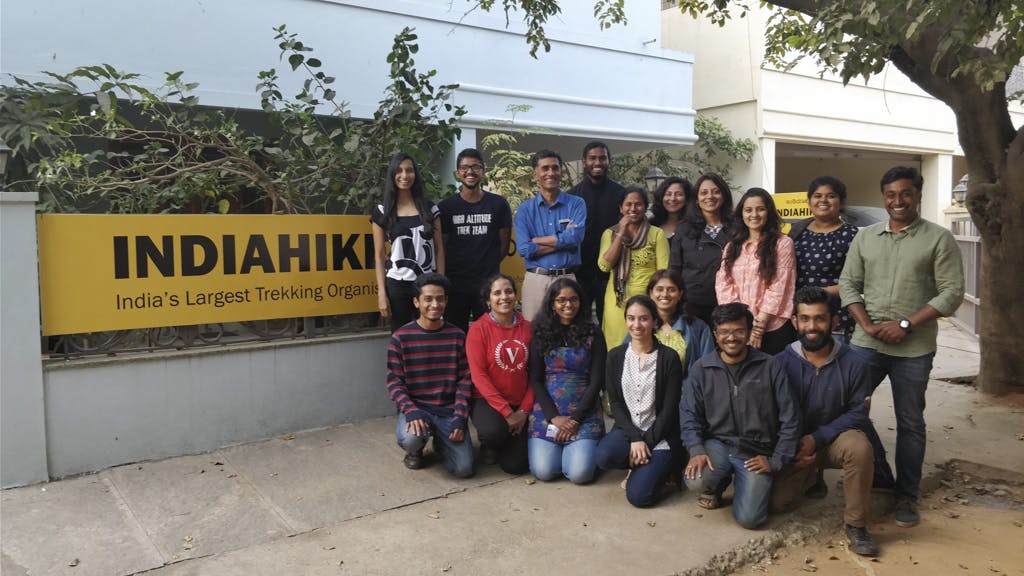 What Makes Us Hire Or Let Go Of People
By swathi chatrapathy
2020-01-16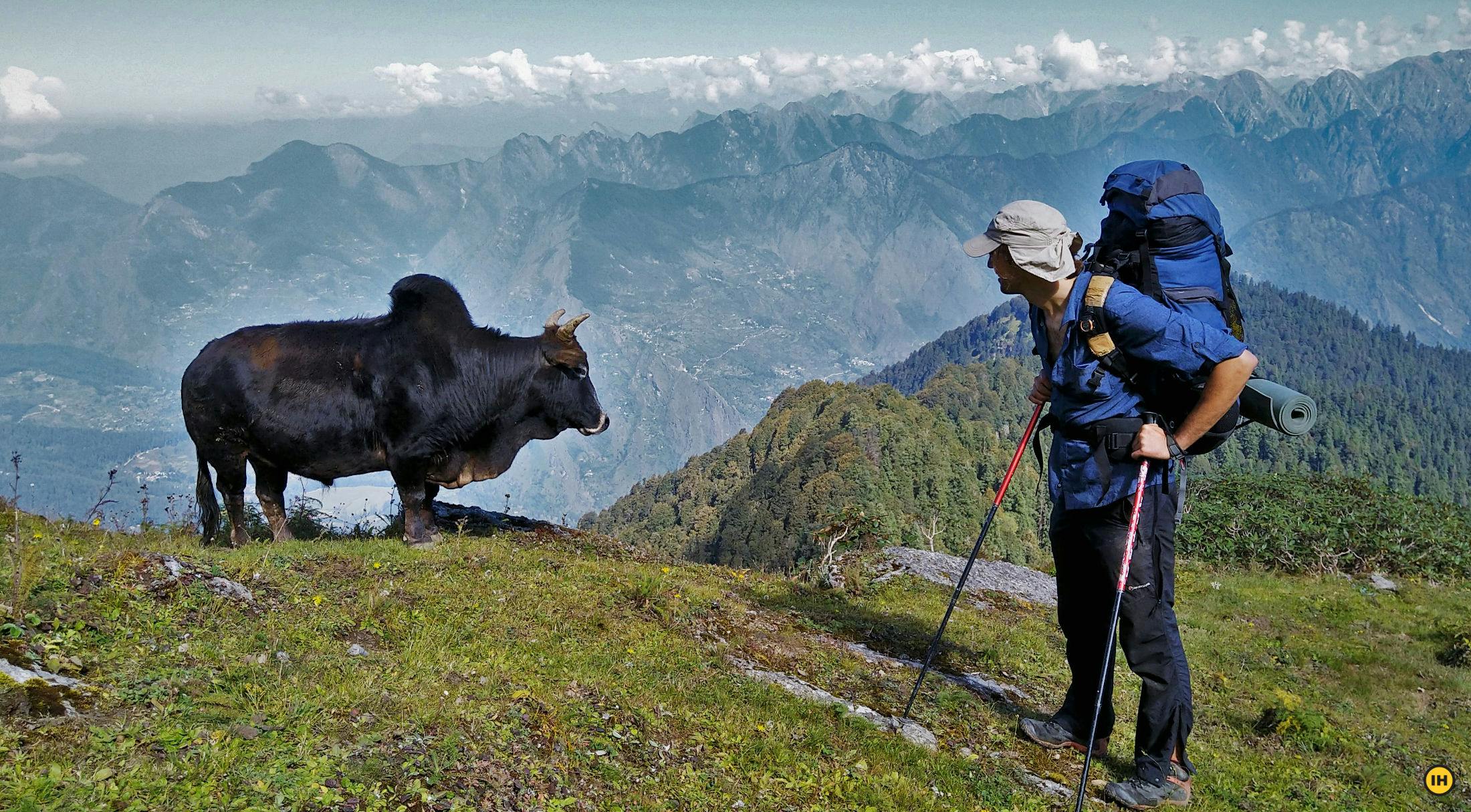 How An Offline Map Saved My Life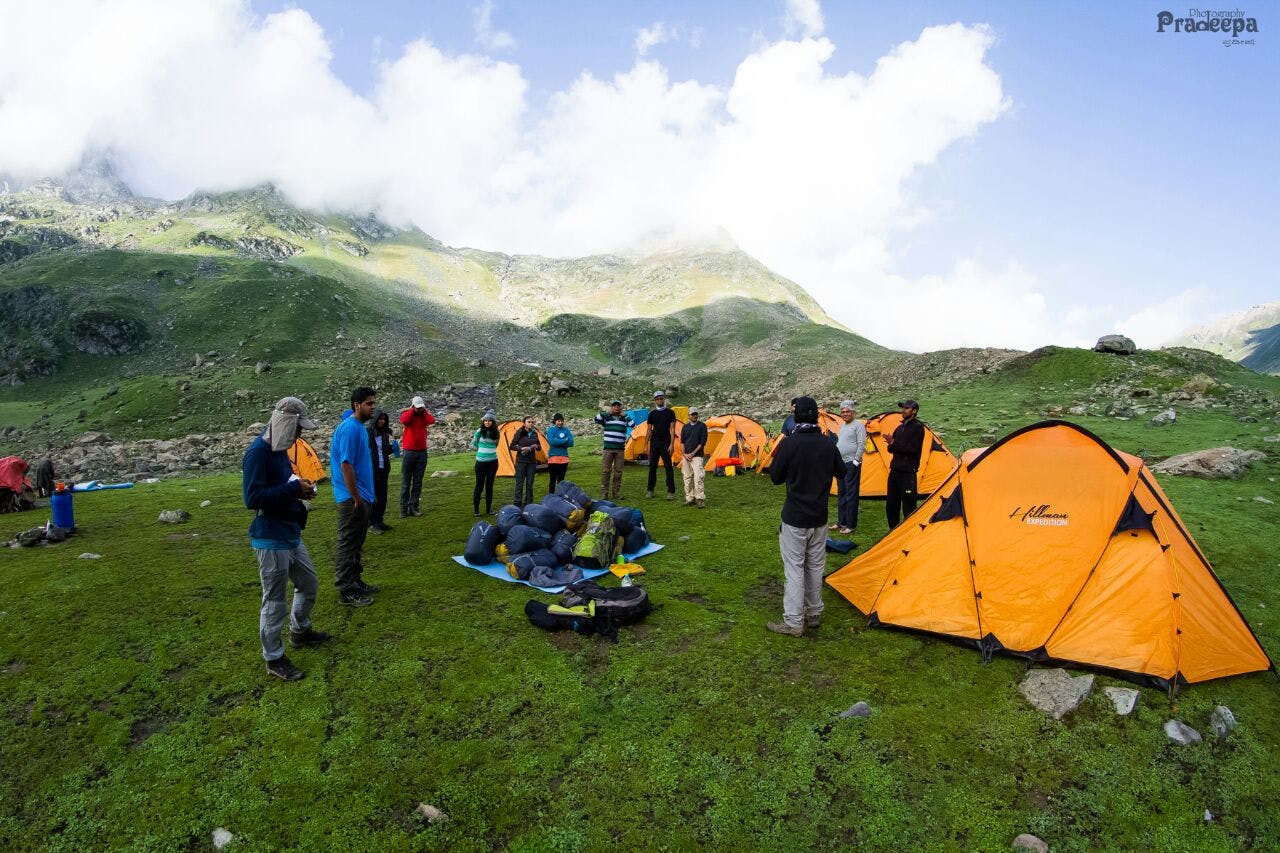 How Trekking Can Boost Your Management Skills
By lavanya pangtey
2018-09-07
Sign up for our much loved Weekly Mailer
We have terrific trekking tips, trek updates and trek talks to look forward to