Get Answers to Frequently Asked Questions
Learn about common questions we receive from guests and find the best answers or sources of information.We invite you to read below to find answers to more obscure questions, or questions that may be difficult to find answers elsewhere on our website. Everything from travel and logistics questions to training and more are covered here. We have organized the questions by multiple subcategories.
Registering for a trek with Indiahikes
If you have doubts or trouble registering for a trek, use this section to troubleshoot your problems.
Our registration process is entirely an online process. You'll be able to complete it in a few simple steps:
Head to the upcoming treks page and choose a trek.
Click on View Dates/Register and select a date of your choice. Then click on register.
Go through the eligibility criteria and terms and conditions (don't ignore this step) 
Create an account for yourself if you don't already have one. 
Fill out the form that appears with all the details
Make the payment online.
See this video on how to register will help you through the process.

Once you start the registration process, we will block your booking for 24 hours. You will have to complete the booking within 24 hours. The booking automatically becomes inactive if you do not complete it in 24 hours.
If the group you are looking for is full, it is best to opt for an alternative date or look for another trek starting on the same date. From our upcoming treks page, you can book the trek that suits your preference.
It's great that you wish to trek with your loved ones :) 
Before completing the payment, You can add participants once you register for the trek. To do this, head over to your dashboard, reach the "Add Participants" step and add details of your friends/family.
Suppose you have completed the payment for the trek. In that case, your friend/family member will have to register separately using their email ID and follow our usual registration process.
The Indiahikes team will be there to guide you once you register for a trek. We will create a Whatsapp group where other trekkers from your group will join in as well, so that you can get to know each other better. 
This video by Nandana Kamasani, Head of Experience Coordination at Indiahikes, will give you a clear picture of what happens after you register for a trek.


If the trek group you have registered for is full, then you will enter the waitlist. This slot will get confirmed only if someone in the group cancels their trek. 
If there is a cancellation in the group, we will send you an email immediately. You'll be able to make the payment and confirm your trek. You have 24 hours to do this. 
If you don't complete the payment within 24 hours, the slot will move to the next person on the waitlist. We have a total of 5 waitlist slots for each group. It works on a first-come-first-served basis.
Note: If you have registered for more than one person on the waitlist, we will notify you only if there is a cancellation of the total number of trekkers you have registered for.
For example, suppose you have registered for 2 trekkers on the waitlist. In that case, we will send you a confirmation email only if 2 slots open up.
Signing up for a waitlist is a bit of a gamble. We have 5 waitlist slots that work on a first-come, first-served basis. 
If you sign up more than 30 days before the trek date, the chances of it getting confirmed are higher.
But if you sign up closer to the trek date, the chances of getting a confirmation are meagre. You are better off choosing an available date. 
We advise you to sign up for the waitlist only if your dates are not flexible. You do not have to pay to be on the waitlist, so you have nothing to lose. 
If your dates are flexible, choose an available date. That way, you'll be able to plan your travel and start prepping for the trek.
The answer is no. Do NOT book your flight tickets if you're on the waitlist. The waitlist is not a confirmed slot. Book your travel only after you have paid and confirmed your trek.
We have a maximum of 5 waitlist slots. The waitlist works on a first-come-first-serve basis. Once you join the waitlist, you will see your waitlist number on your dashboard
To be honest, we cannot predict when you'll get a confirmation. You'll get confirmation only if there is a cancellation.
If you have registered on our waitlist, we recommend you keep an eye on your email. Our notifications are automated. We will notify you immediately by email and a Whatsapp message if there is a cancellation.
Mark all emails from Indiahikes as "important" so the email doesn't end up in your spam.
Please note that we close our waitlist 7 days before the trek. This means we stop sending out notifications to trekkers on the waitlist, even if there is a cancellation. We believe that you need a minimum of 7 days to prepare for the trek and book your travel. Anything after that is too late.
You don't have to make a payment to be on the waitlist.
Only if there is a cancellation and the slot is allotted to you will you have to make the payment to confirm your trek. You will have to do this within 24 hours of receiving our notification.
But start preparing for the trek after joining the waitlist.
You can register for waitlist slots on more than one trek or group. However, the dates for which you are registering mustn't overlap. Our system will not allow you to register if the dates overlap.
If your transaction has failed, please contact us by mailing us at info@indiahikes.com. We will review the transaction and guide you through the next steps in the next 24 hours.
In such a case, drop an email to info@indiahikes.com. We will check if we have received the payment. If we have received payment, we will confirm your slot immediately.
If we have not received the payment, we suggest you wait for 4-5 days in such a scenario. Usually, it will get refunded to your account. If that doesn't happen (rarely), get in touch with us by writing to info@indiahikes.com. We'll see how we can help you.
We do not accept partial payments. You will have to pay the entire trek fee to confirm your slot.
There are EMI options available through our payment portal. However, this facility is available only if you have a Credit Card. Please contact your Credit Card company if you need more information about this.
We accept online payments of all kinds. We have an excellent online portal where you can make a payment using debit cards, credit cards, net banking, UPI, Wallets and even international cards and Amex cards. We do NOT accept cash or cheque payments.
Yes, we have a "Repeat my trek" policy, and trekkers love it :) 
We heed this policy because we hold some thoughts and ideologies close to our hearts.
1. As trekkers, there are times when we have to let go of a trek midway. Sometimes we fall ill or get hit by AMS, or fatigue simply pulls us down. At other times bad weather plays spoilsport, or the trail is blocked. Your Trek Leader may send you down due to a safety or health issue.
At Indiahikes, we feel terrible when such an event happens.
Should such a situation occur that you have to drop out from this trek, we want you to know that we feel as bad as you do. You can always come back another time and finish your adventure. For this, you do not have to pay Indiahikes any money.
2. On the other hand, there are times when you fall in love with a trek. So much so that you want to do it again, perhaps see it in another season. If you ever desire to do a trek again, please do so. You don't have to pay Indiahikes any money to repeat this trek. Just inform your Experience Coordinator, who will guide you through a unique internal process.
Our only request: Just register for your trek in advance – you know how it is with our groups – they get booked in advance.
Note: The Indiahikes "Repeat My Trek" policy does not apply to our international treks.
You can log in to your dashboard and cancel the trek directly from there. If you used a voucher to make the booking, send an email to your experience coordinator requesting a cancellation. They will get back to you and help you out.
If you do not show up for the trek, you cannot avail the 'Trek again' policy.
If you use a voucher to book the trek, you will only get a refund in the form of a voucher. Indiahikes vouchers are not refundable against cash.
After you have cancelled your trek, if you have opted for a refund, the refund amount will land in the same account in which you have made the payment. It will take 7-10 working days. 
If you have chosen a trek voucher, it will land in your inbox within an hour. You will also be able to see it on your Trek Dashboard.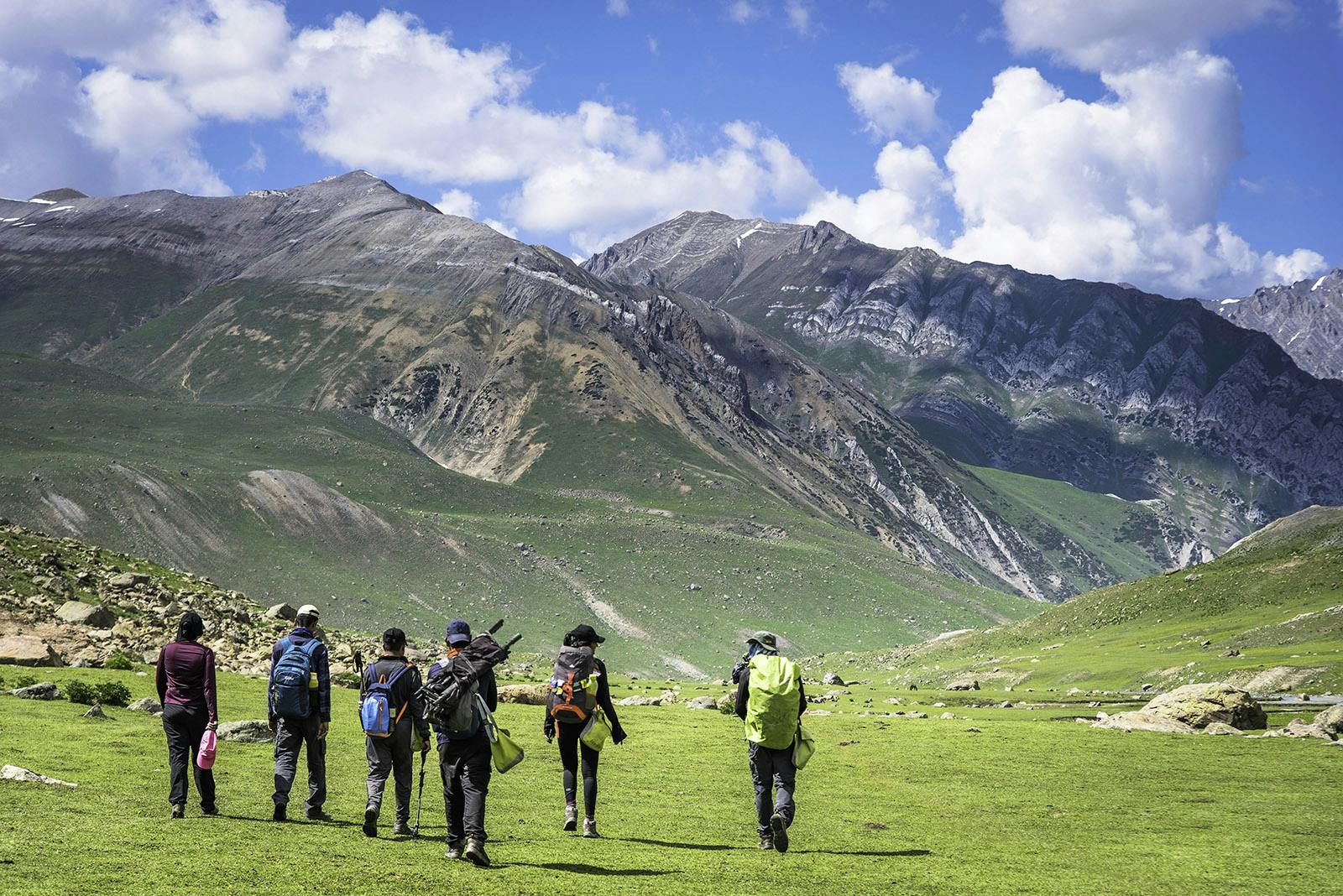 We rarely cancel our treks. We may cancel a trek due to natural calamities (snowstorms, thunderstorms, floods, landslides, earthquakes) or unexpected political unrest, curfews, local riots, government orders, pandemics or any related issues. In that case, Indiahikes will issue a voucher for the amount of your trek fee (minus the trek insurance). You can redeem the Trek Voucher on any of our treks over the next year.
Important note: The Trek Insurance amount is not refundable.
Frankly, this has seldom happened in the history of Indiahikes that we have cancelled a trek because there have been no trekkers.
Almost all our trekking groups run full, so it's not a worry. Even if our groups have just 4-5 trekkers, we will run the trek. So you can go ahead and register without worrying about it.
In a one off case, where only 2-3 trekkers have registered in a group, we may merge the group with a previous date / next date, in a way that it does not inconvenience your travel.
No, your voucher can only be used to book a trek. They are non-refundable. In exceptional circumstances, if you are unable to use your voucher within a year of its date of issue, you may transfer your voucher to another trekker. For this you'll need to get on touch with your Experience Coordinator.
If you have a voucher issued during the COVID times, it's transferable to your friend/family but is non-refundable.
The validity of vouchers cannot be extended. They need to be used within the validity period to book any trek available on our website.
The transportation to and from the basecamp is not included in the trek fee. But we will organize your transport from the pickup location to & fro the basecamp. Trekkers will travel together and share the cost
We organize the transport from the pickup location to the basecamp and from the basecamp to the drop location. You will have to divide the cost with the fellow trekkers and pay directly to the cab driver, preferably through the QR code provided.
It depends upon the size of the group and availability of vehicles. Generally, we arrange for a Bolero or a Tempo Traveller.
We do not provide Innova for transportation of trekkers. But we will organize a safe and comfortable transport vehicle.
We will only have the pick-up points as mentioned in the Trek Itinerary.
Yes. As soon as you register for the trek, you will be able to join a WhatsApp group from the dashboard a month before the trek.  
There, you will find all your fellow trekkers. You can start interacting with fellow trekkers and planning your trek as a team.
The total travel cost will be equally divided by all the trekkers travelling. You will pay the driver directly.
In a Bolero, about 5-6 trekkers can be accommodated. In a Tempo Traveller, about 10 trekkers can travel together.
On Trek days, toilet tents will be set up along each campsite.
A toilet tent will have a deep pit, where one can answer nature's call. There will be a mound of soil and a shovel to cover it up. These are dry toilets, where you'll have to use toilet paper. There will be a room freshener as well. It's the most hygienic and convenient way to answer nature's call in the wild.
Why Deep Bio Toilet Pits Are Ideal For Human Waste Management on Himalayan Treks
At high altitudes, your core body temperature can drastically fall if you bathe with cold water. It is also difficult to get hot water. Heating water leaves behind carbon footprints that we do not encourage at Indiahikes. This is why you cannot take a bath.
Wet wipes contain plastic content in it and do not biodegrade. It is harmful to the environment and not allowed on an Indiahikes trek. Please use plain toilet paper and refrain from using wet wipes since these are not biodegradable.
There are wet wipes that might be vegan and biodegradable, but the conditions in which they can decompose are warmer conditions. 
In high altitudes, the rate of decomposition is much slower. And it is not one or two people using wet wipes and discarding them in the pit, it is at least 20 trekkers, and many groups. 
The volumes then become unmanageable and the decomposition goes for a toss. 
Adding to the difficulty is the chemicals and perfumes used in the wet wipes. They inhibit micro-organic growth.
What you can do is to use regular water to wet some toilet paper and use it. Toilet paper decomposes very quickly. 
On easy-moderate treks, 2 trekkers share the tent. On treks climbing beyond 13000 feet, 3 trekkers will share the tent.
There are no locker facilities in the cloakroom. We do not recommend you to carry your laptop to the basecamp. If you are getting any valuables like laptop, make sure the bags are locked and you inform the slope manager. But please note that you are leaving them in the cloakroom at your own risk.
There are no charging points at the basecamp or the campsites. We suggest that you bring your devices fully charged. You may also carry power banks as a back-up.
At the basecamps, your accommodation will be arranged in rooms. The sharing depends upon the number of beds and the trekkers present.
At Indiahikes, we aim to give our trekkers a unique community experience. For that, it is essential they get to know and gel along with each other closely. 
In fact, we have designed our basecamps in ways to get the community closer together and with great success!
That is why we don't arrange for a separate room.
 "If you are unfortunate, you'll get mobile network on the trek!". We consider not having any network on the trek as a highly positive thing.  
Having said that, network on the base camp depends from trek to trek. You can visit the trek-specific FAQs on the trek page to find out.  
 Please inform your friends/family members about the network situation in advance. 
There is a cloakroom facility available for most of Indiahikes treks. The cloakroom is available at the basecamp. Check your trek page to see the availability of cloakrooms.
Just make sure you are not keeping any fragile items or valuables in the luggage.
We provide you with healthy, nutritious food thrice a day on your trek. There will be snacks in between too, and sometimes pocket snacks for the trail.
You'll be served mostly North Indian vegetarian food coming to your meals. So your typical meal will include roti (Indian flatbread), sabzi (vegetable), rice and dal (lentils).
You'll also find familiar food like khichdi, rajma chawal, pulao, pancakes and sandwiches. There will be copious amounts of hot chai and soup, of course!
Yes. We do serve Jain, Gluten-free or Vegan foods on our treks. 
If you want to opt for Jain or vegan or gluten free food, you can mention that to your experience coordinator via call or an email. 
If you have a personal preference that is practically possible for us to arrange, inform your experience coordinator to confirm.
No. We do not serve non-veg food on the trek.
Non-vegetarian food is tough to digest. While doing any physical exercise, your body needs good fats and complex carbohydrates. This requirement is easily fulfilled through simple vegetarian food.
 Yes. You need to carry the cutlery on a trek. Carry a lunch box, a mug and a spoon. Your lunch box must be leak proof.
Tip: Carry stainless steel cutlery. Avoid plastic cutlery. Stainless steel cutlery is easier to wash in cold water.
We will provide you with pocket snacks on the trek. You do not have to carry any food on the trek. 
However, If you really wish to carry some snacks, you can check this video to be a zero waste snacker on your trek. 
You can carry any lunch box as long as it is leak proof. We suggest you carry a stainless steel one as it is easier to wash in cold water. 
Also the flat ones are more convenient to carry and don't take up more space
Usually, there are freshwater sources on the treks. Infact, that is how trekking trails are planned as well.
However if you wish to, you can carry a water filter/water purification tablets with you.
We provide hot water at night. If you need hot water at other times of the day, we suggest you carry a thermos flask.
Yes. Carry two 1-litre water bottles or a 2-litre hydration bag on a trek. By doing this you won't generate additional waste by buying water bottles. You also will not be stranded for water while on the trek.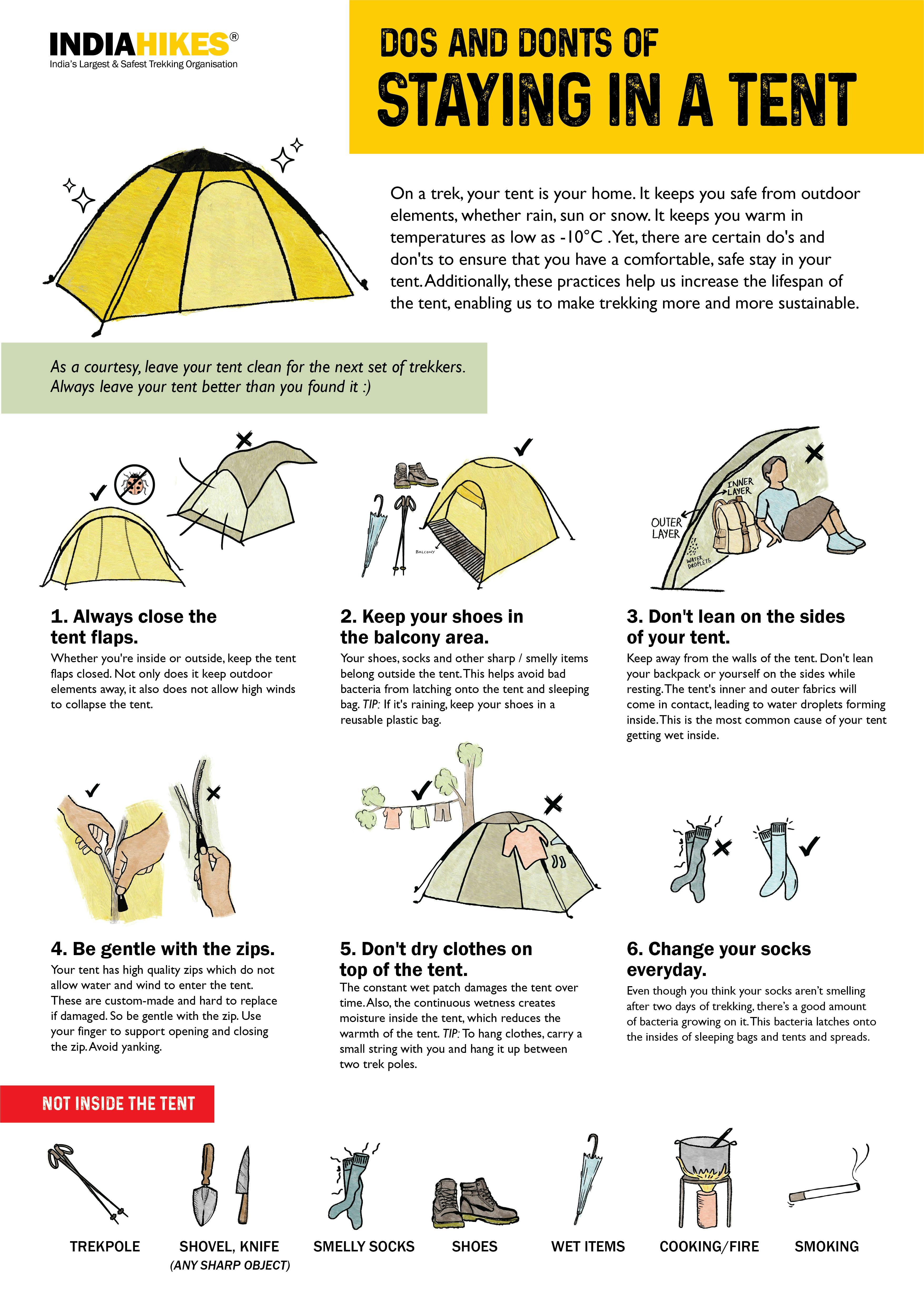 At Indiahikes, we believe that trekking can change a person completely. That is why we put a lot of effort into creating experiences on our treks. 
For this to work, we strictly prohibit smoking and alcohol consumption. These can be fatal at high altitude. So even if you are a smoker, you are expected to keep away from it during the trek. You will be sent back to the basecamp if you are found smoking or drinking or even carrying alcohol.
At Indiahikes, we take fitness very seriously. We believe that to enjoy a trek, you must be fit. If the trek leader does not find you fit for the trek, she will send you down. In this situation, there will be no refund or voucher, but you will be allowed to complete the trek once you reach the desired fitness level.
In case you would like to reschedule the same trek to another date, this is the policy that applies:
Prior to 30 days before the start of the trek: No transfer charges. You can shift to any future date of the trek.
Note: Reschedule/transfer cannot be done for any other trek. For that you need to cancel the current trek and make a fresh booking of the new trek.

29 days to 1 day prior to the start date of the trek: There is a 20% transfer charge. This means you will have to pay an additional 20% of the trek fee to transfer your registration to a future date.

Transfer of a registration is allowed only once.

Once transferred, if in future you wish to cancel your trek, no refund/voucher is allowed. You forfeit your entire trek fee.
What you need to do: Drop an email to your experience coordinator with your current group date and the group date you wish to move to. We can reschedule your trek only if there are available slots in the group you want to shift to. Ensure you choose a date with open slots.
You can only reschedule the date of the same trek. Transferring to a different trek is not possible.
In case if you wish to go on another trek, you have to first cancel your current booking and then book a new trek.
At Indiahikes we place a lot of importance on the safety and care of our women trekkers. Here are some steps we have taken to ensure you as a female trekker can feel comfortable to trek with us:
Know who you are trekking with before you see them on the day of your trek- There is a whatsapp group created for each batch a month prior to trek date.
Your optional travel from pickup point to basecamp is in groups (with your fellow trek mates). 
Male and female trekkers stay in separate rooms or tents. 
A lot of our trek groups have a solo female in them. If not, there are other women in the group. In the rare case that you are the only woman in the group, we let you know about it and give you the option to either continue in the same group or shift you to another group or trek. 
There is no guarantee that you will get a woman trek leader for your group. However, all our trek leaders get training on professional and appropriate behaviour. We also have an internal POSH committee. 
Friends and family might be concerned about your wellbeing. For this you can share the contact details of your trek Experience Coordinator to them. They will communicate your whereabouts and if there is an emergency will be the communication bridge for it. This is all with your consent. 
If you have your periods on your trek, we have sanitary napkins and ziplock bags for disposal. We also have hot water bags and medication to help if you have cramps. 
There is no guarantee that you will get a woman trek leader for your group. However, all our trek leaders get training on professional and appropriate behaviour. We also have an internal POSH committee. 
Trekking with periods is very normal. A lot of the women at Indiahikes trek during their periods. Most of them use menstrual cups.
Most trekkers have concerns with
Sanitary pad or tampon disposal: You will not be able to throw them in the toilet pits and we have dustbin-free basecamps. You will have to wrap your used pads in newspaper and seal it in a ziplock bag. If you do this, both the smell and leak concerns are sorted. Dispose of them back in the city. There is no waste management system in the mountains.
Changing on the trek: If on the trail, you can find a women buddy and change it in a discreet spot. Again, no throwing sanitary waste on the trail. Please pack it and keep it in your bag. At the campsite, you can use the toilet tents.
Maintaining hygiene on the trek:In the toilet tents, use your toilet paper to wipe. You can use some water to dampen the toilet paper to make it easier to use. Strictly no readymade wet wipes.

Nearly 30% of our groups have women trekkers and the percentage is increasing year on year. We also have women as Trek Leaders.
In the rare case that you are the only woman in the group, we let you know about it and give you the option to either continue in the same group or shift you to another group or trek. 
Male and female trekkers stay in separate tents and rooms. In most of our treks, it will be 2-sharing tents.
For treks above 13,000ft, we have 3-sharing tent policy.  
Trekkers above age of 55 years
If you lead an active lifestyle like brisk walking 4-5 times a week, cycling, yoga ; you can trek. We would suggest you go for easy day treks close to your home before going for longer duration treks.
Cold weather is a valid concern. But with warm layers, it will be manageable.
Seniors find it difficult with their joints- knees, ankles and shoulders especially. So that is something you need to mentally and physically prepare for.
We have started a new protocol for trekkers above the age of 58: the treadmill test. This is a measure we have established to ensure the safety of trekkers. We have observed that older trekkers may have underlying cardiac issues which do not turn up in a regular doctor screening or through our fitness checks. 
Here is the article explaining in detail why we have brought this out: https://indiahikes.com/treadmill-test-safety-protocol
We recommend the Chhattisgarh Jungle trek during Dec-Jan season. The flat terrain, pleasant weather and unmatched jungle experience make it an ideal introductory long trek for seniors.
In the Himalayas, we would recommend the Dayara Bugyal trek. The distances are shorter, with a manageable incline for seniors. You get grand mountain views and rolling meadows on this trek.
We have just launched our first seniors trek to Chhattisgarh Jungle Trek, though it is not a Himalayan trek, it is a multi-day adventure that your parents will really enjoy!
You will find more information for the same here: https://indiahikes.com/trek-for-seniors
If you are still keen on a Himalayan trek, we would recommend the Dayara Bugyal trek. The grade is gentler than other treks and the travel distance is just 6 hours from Dehradun. 
Yes, absolutely! We have had both men and women above the age of 55 who have joined as solo trekkers in our groups.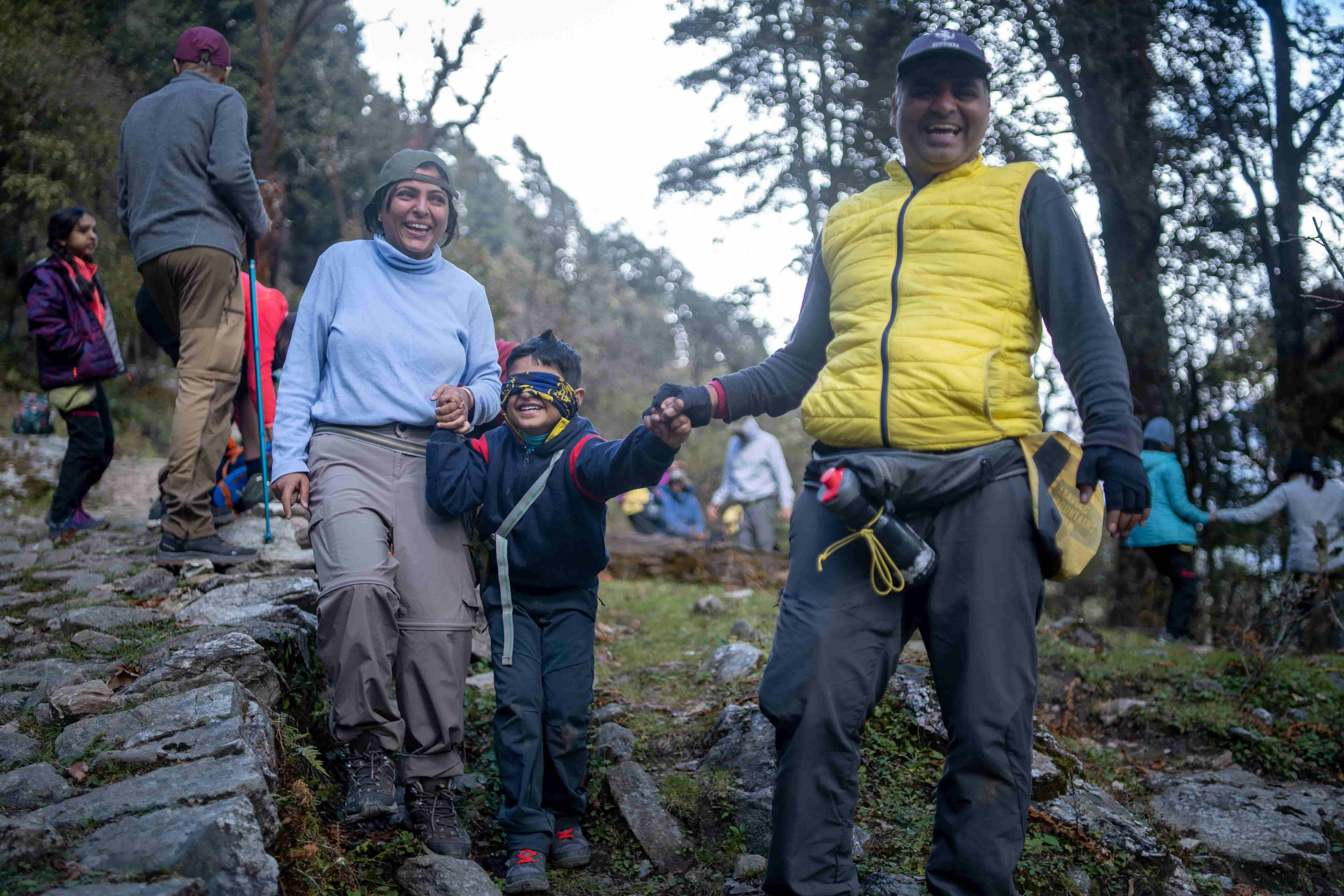 There is a vast difference between our family treks and our regular treks.
Firstly, family treks are taken up by children up to 14 years, accompanied by their parents. But on our regular treks, trekkers of all age groups come on the trek.
Secondly, family treks involve activities that are specifically designed for children and parents so that they bond well with each other. You will not get to see this exclusivity on our regular treks.
Families can meet other like-minded families. This builds friendships between each other, and children mingle with other children to have an experience of a lifetime.

At Indiahikes, we strongly believe that children must trek. Being young and observant is the best time to expose children to the outdoors. They absorb lessons of resilience, confidence, and leadership and learn to protect the environment. These deep values take a very long time to imbibe in a person, but they can happen over just a few days on a trek.
Check out this video by Swathi Chatrapathy, Head of the Content Team, who shares three main points that make a trek suitable for children and also recommends 5 treks that are suited for kids between 8-10 yrs old.
5 Best and Safest Himalayan Treks for Children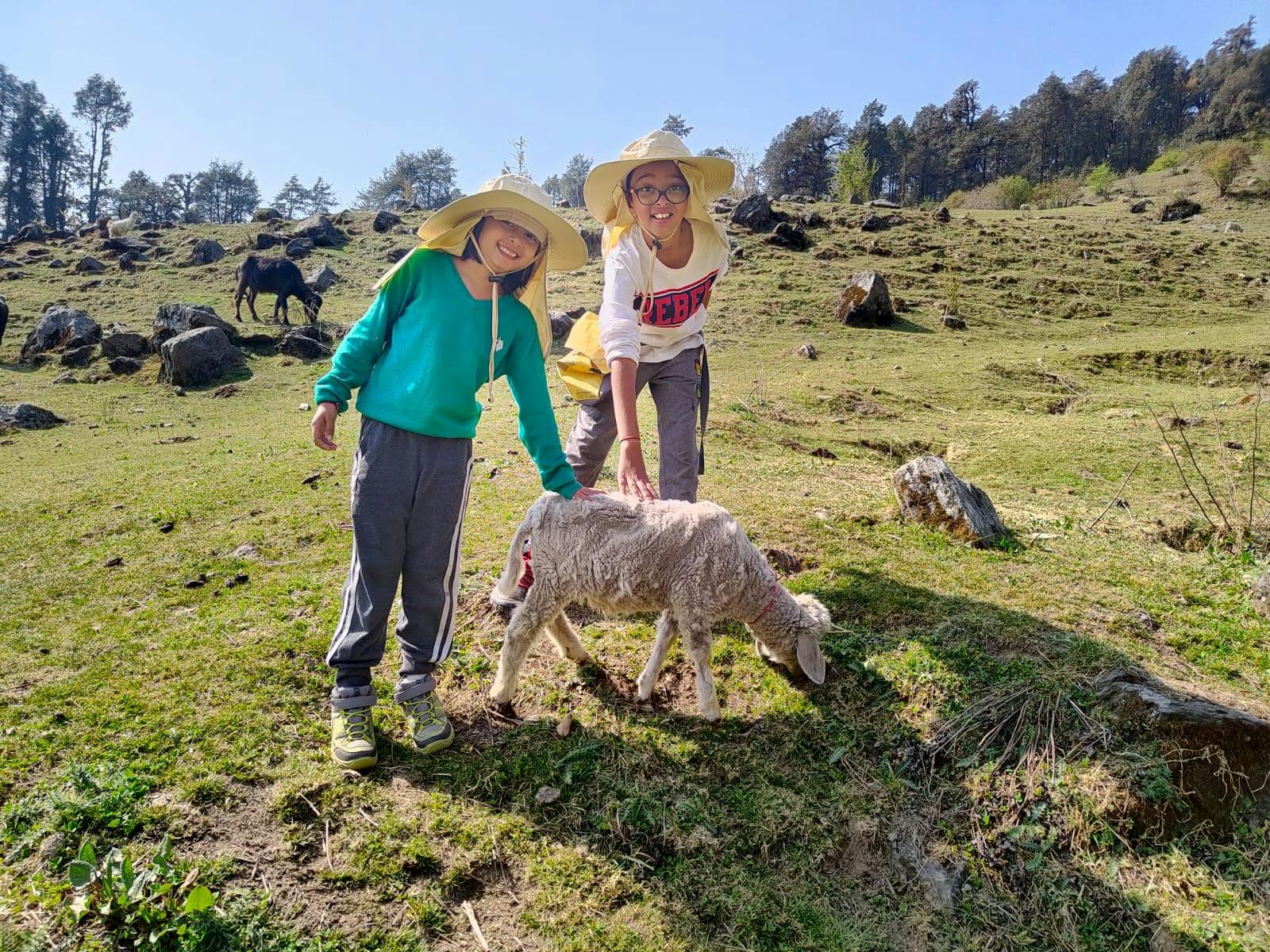 It is wonderful to get calls from parents wanting to know which trek to take their children on. Parents who are keen trekkers themselves see the value of the outdoors.
However, knowing when to take your children on a high-altitude trek is highly essential. 8 to 9 years old is the perfect time to take children on a high-altitude Himalayan trek.
Further, check out this article by Arjun Majumdar, founder of Indiahikes, on when to introduce kids to trekking.

When Do You Start Children On Trekking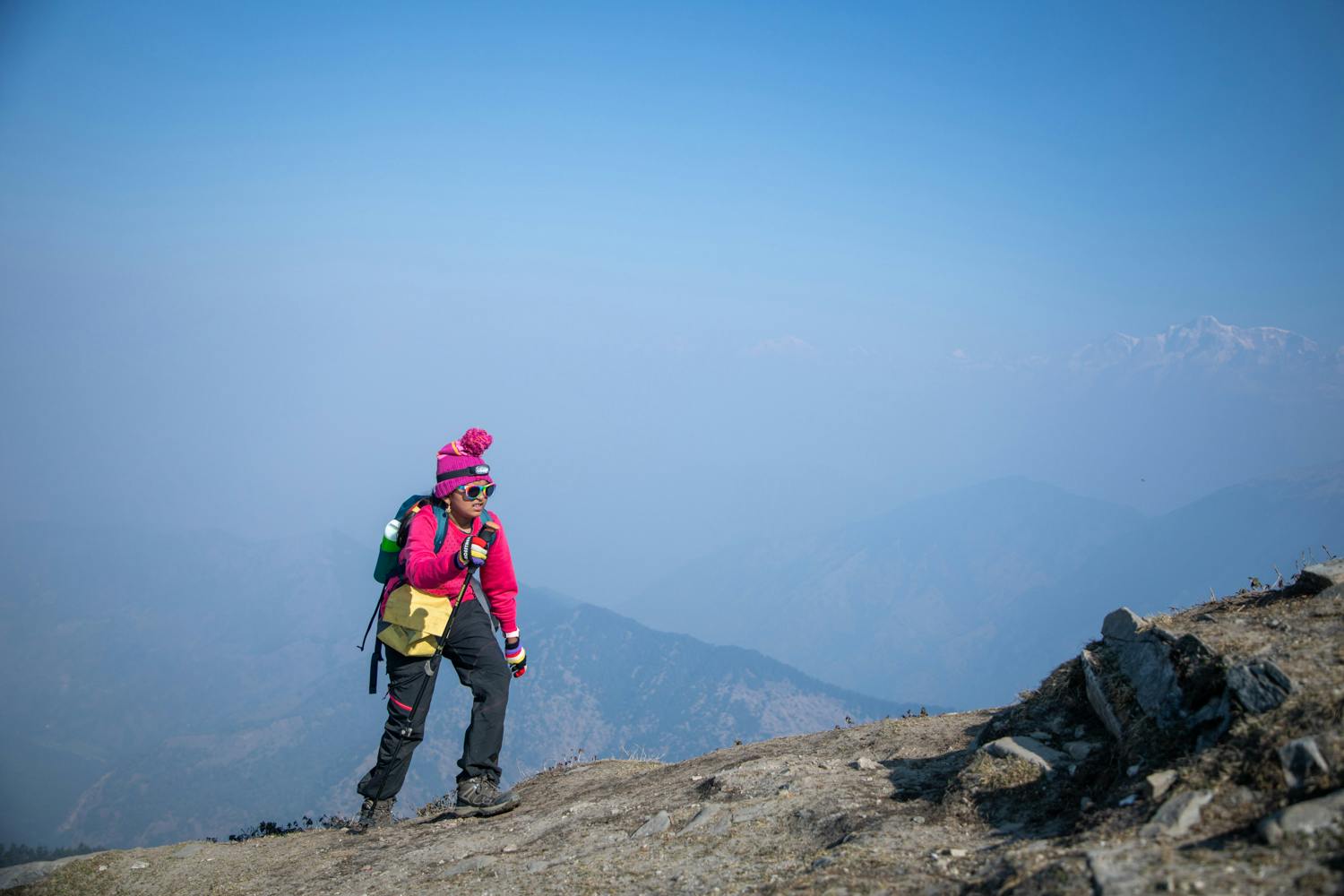 Yes. Indiahikes Family treks are designed keeping in mind the children as young as 8 years. However, it is very important for your child to prepare for the trek physically and mentally.

Get in touch with our Experiential Learning team to know how you can prepare your child for the trek. Drop an email to prathima@indiahikes.com, and Prathima will get back to you within 12 hours.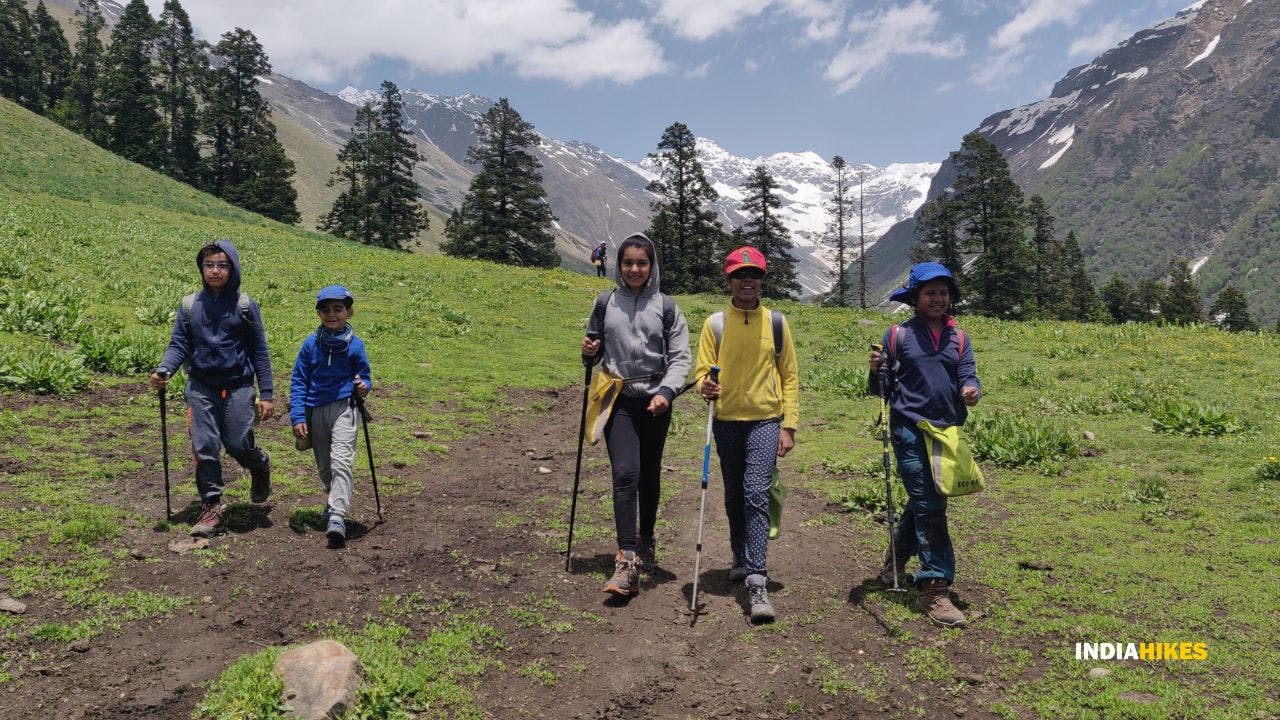 Our Family treks are of easy-moderate difficulty. We rate these treks based on the altitude gained, the distance covered, the elevation gained, and the terrain you walk on, each day. Having said that, preparing well for the trek determines how easy or difficult it gets.
On an average, you and your child will have to walk for 5-6 hours each day of the trek.
Watch this video by our Experiential Learning team member, Prathima Chhabria, to know how you can prepare your child physically:

Renting Gear
If you're looking to rent gear, all your questions are answered here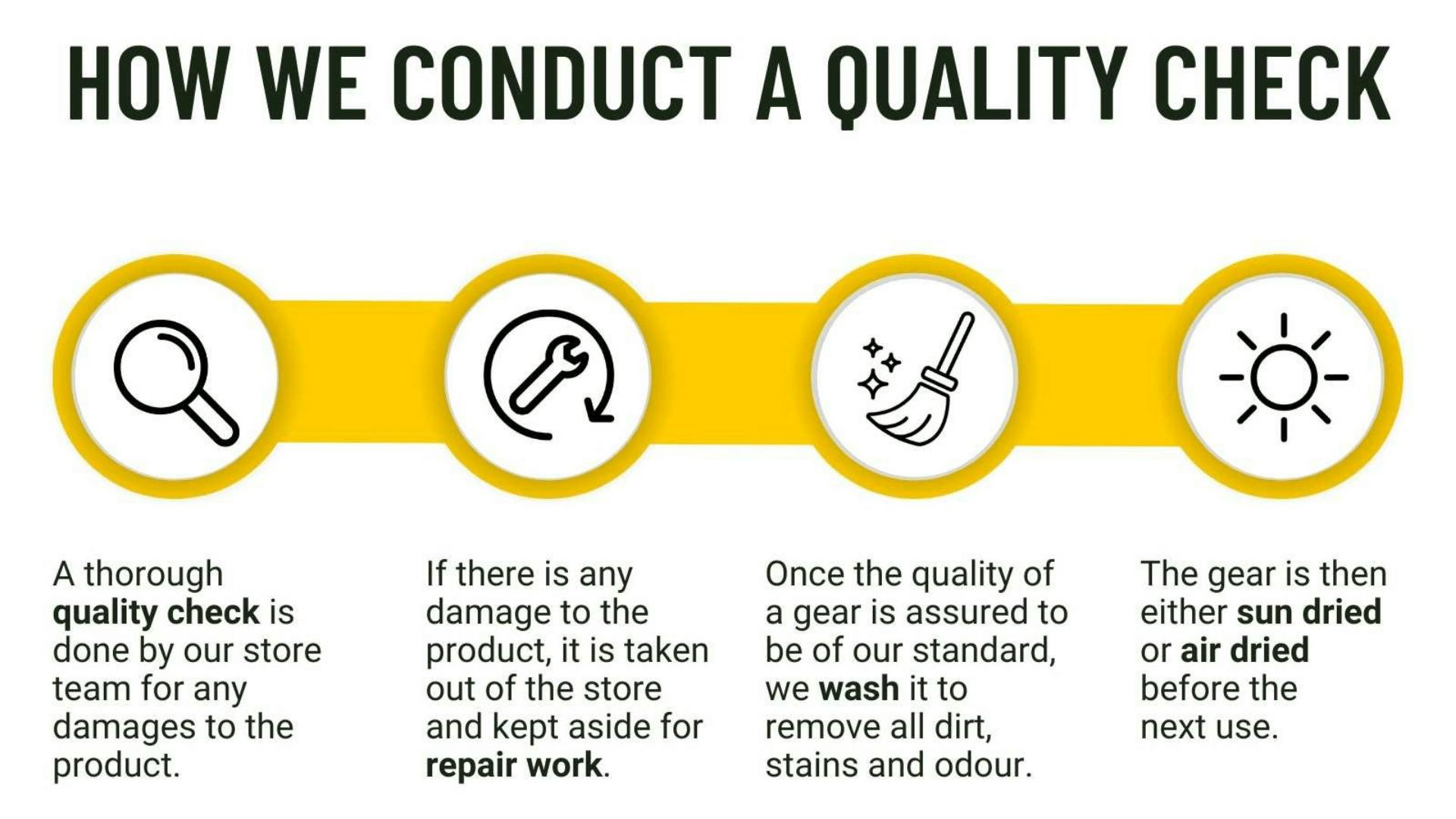 We have trekking shoes, backpacks, jackets, gloves, trekking poles and more available for rent for all Indiahikes trekkers. You can order these only AFTER you have confirmed a trek with us.
If you have registered for a trek with us, here's the process to follow:
Head over to this page to choose the gear you want.
Add everything you need to your cart. (Make sure you choose the correct sizes)
Make an online payment.
Save the receipt on your phone.
The gear will be handed over to you at the base camp. You will have to return it to the base camp after your trek.
We strongly recommend you to rent rather than buy the gears for your trek. It is more environmentally friendly and pocket friendly. The more you save, the more you trek!
The rental gear will be available a month before the trek on the rental site.
Currently, we do not have an option to use your trek voucher to book our Crosstrek Rental gear. We are working on making all our systems unified. We will let you know when we get this going.
For now, you can use your trek voucher to book your trek and pay separately for your rental gear.
At the moment, you can rent gear with us ONLY if you trek with Indiahikes. One of our goals is to make rentals available for all the trekkers, not only to Indiahikes trekkers. But right now, you can rent only if you trek with us.
Renting gear is an online process and has to be made in advance. Offline rentals or renting at the basecamp is subject to availability.
You need to cancel the gears from the website and re-book it. At the base camp, you won't have the option to change your gear size.
Experiential Learning Programs
Schools are becoming increasingly aware of the benefits of nature as a classroom. Learning in the outdoors greatly increases the understanding of concepts as well as retention of learning.
Students sense of observation is sharpened and their curiosity is aroused. Trekking and camping in the wilderness – and cooperating to work together in teams brings out and polishes the qualities and virtues latent in children. These create the right setting for the facilitator to direct their attention to the learning objectives in mind.
Some schools send their students on these treks as part of their educational field trips. For some schools it is a co-scholastic program that enhances students' life skills and impacts their attitudes towards the environment. It is an ideal CAS program for IB Schools. It also fulfills the criteria of the gold level of the IAYP program.
The best time for these programs is either in May and June or in the autumn from September to November. The snowy winter in December and January is also possible (and the settings are fantastic) but students need to be mentally and physically prepared for a higher level of hardship.
Though we decide along with the school on this, an ideal age would be 11 to 17. Again we have taken younger students as well – but this is done only after consultation with the school and taking all issues into consideration.
Our vision is for more students to reap the benefits of our programs.  Our costs reflect that. 
Main cost heads involve trek fee, transportation to the base of the trek and back and the trek fee payable to the Forest Department. 
The final cost is decided after the components of the trek are finalized with the school.
As of now, we have four treks that lend themselves very well to the program. They are Dayara Bugyal, Kedarkantha, Brahmatal and Ali-Bedni Bugyal treks. All four of them go up to an altitude of about 12,500 feet, cresting in a summit. The treks are spectacular as well as safe for young professionals and students who haven't trekked in the high altitude.
The fee is Rs 11,950 charged on a per-participant basis. This includes all expenses, per participant, from basecamp to basecamp. All other services, such as transport and stay before and after the program, will be charged as actuals.
Inclusions
Accommodation during the trek (camping – 3 per tent)
All meals – vegetarian
Trekking permits and forest camping charges
Trekking equipment (tents, sleeping bags, ice axes, ropes, etc.)
Safety equipment (first aid, medical kit, oxygen cylinders, stretchers, etc.)
Services of an expert trek leader (qualified in basic/advanced mountaineering courses)
Services of a support team (volunteers, guides, cooks, helpers, porters/mules)
Expert facilitation team from Indiahikes
Exclusions
Food during transit to and from the base camp.
If you wish to have this program at your college get in touch with us by emailing izzat@indiahikes.com or call +91- 7022175673. We can then schedule an appointment to meet in person or online and discuss the details. 
The college can offer it to all students across courses, or consider it as a program for a particular course. Some enter into an MoU with us and include elements into the design that are most suited to their needs.
If you are a student who wishes to have this program at your college, then do the initial groundwork and put us in touch with the concerned person so that we can initiate conversation and take it forward.
The Collaborative Leadership Program can very well be integrated into the curriculum to complement theoretical learning, especially around the concept of leadership. The best integration happens in subjects that include leadership, teamwork, communication, critical thinking, and problem-solving. Furthermore, sustainability and subjects requiring a deeper awareness of self can greatly benefit from this experiential learning component.
The IIMs offer it as an optional credit program. IFIM offers it as part of the Social Immersion Program. Some Institutions offer it as an orientation program for all new students entering the Institute.
On the trek there is no electricity and the mobile network is hardly available. The last point for charging your mobiles and cameras is usually at the base camp.
At Indiahikes, we have a robust system to prepare all participants before the Collaborative Leadership Program begins. We guide you step by step starting a month and a half before your trek. We get you ready in terms of fitness as well as gear.
Pre Trek Approximate Preparation Guide
Fitness: By the time participants leave for the trek they must be able to jog 5 km in 42 minutes. 
Those with a BMI of 30 and above need to get it below 30 before the trek starts. Blood pressure readings need to be in the normal range as well.
Trek Gear: Participants will have to get all the gear they require well in advance. They can opt for renting gears to avoid spending too much on their first trek experience. However, renting gears must be done 30 days in advance as stocks don't last.
You will stay in expedition dome tents. Three participants share one tent. Girls and boys stay separately.
Yes. We regularly announce Collaborative Leadership Programs on our website. If you would like to be contacted regarding this please fill in the inquiry form or send us an email and we will inform you about the same as well. 
We usually run an Open HMC when we have 20-30 participants interested in doing it. So do drop us a line and we will loop you in!
Gifting a trek voucher is a wonderful gift!
To gift this to someone, write an email to info@indiahikes.com with the subject line "Gift a trek voucher"
We will share a form with you to collect details for the voucher.
You need to pick a voucher value of a minimum of Rs. 500. The upper limit is up to you. 
The person with the voucher can use it for any of their Indiahikes trek booking. 
Vouchers are specific to a person. It can only be used against their name. It cannot be used on another trekker's behalf.  
This gift voucher is valid for 1 year from the date of issuing. 
Get In Touch With Us
If our FAQs have not answered your question, you're welcome to call us or email us. (Call us if it is urgent.)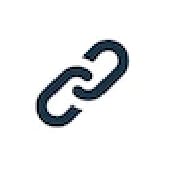 Join the Indiahikes Community Forum
Here's an exclusive space for you to ask questions, seek advice and share your opinions with other trekkers from across the country. Try and seek answers to your questions here before getting in touch with us. Click to visit the Indiahikes Community Forum.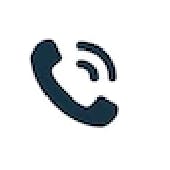 Call Us
To speak to us directly, call us on 080-468-01269. Please note that we are available on all days from 9.30 am to 7:30 pm. On Sundays, we are open until 6:30 pm. Please call us only during working hours, as our experts will not be available any other time. If it's an emergency, write to emergency@indiahikes.com. We will get back to you as soon as possible.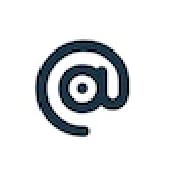 Write To Us
To get in touch via email, write to us at info@indiahikes.com. We'll write back to you within 24 hours.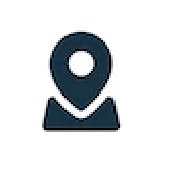 Meet Us
We also love meeting trekkers. Please drop by our office any weekday if you wish to meet us. You're welcome to join us for lunch too! We are based in Sahakarnagar, Bangalore.
Sign up for our much loved Weekly Mailer
We have terrific trekking tips, trek updates and trek talks to look forward to