Winners of the May 2017 Photo Contest Announced!
Share this story
Winners of the May 2017 Photo Contest Announced!
Category Photo Contest
By Divas Mishra
2017-06-27
It's the month of May, and the trekking season in India is in full swing. It was therefore no surprise that the entries we got this time would be phenomenal, and they did not disappoint! It was very, very tough to arrive at a list of a mere 12 photographs, and it was a very hard task to "not select" several of the entries, which were amazing pictures by themselves.
So the criterion was set – the nominated pictures to be the most unique ones. We've all seen the familiar tent pictures, the action pictures, the night shots, the wildlife shots, and the landscapes. The selection therefore had to be made by seeing which ones stood out.
If you've not made it to the list, please do not be disheartened– because your photo was most probably an excellent one. There was just another photo which was better. That being said, many congratulations to the ones who made it.
TREK PHOTOGRAPHER OF THE MONTH- Nikhil Patil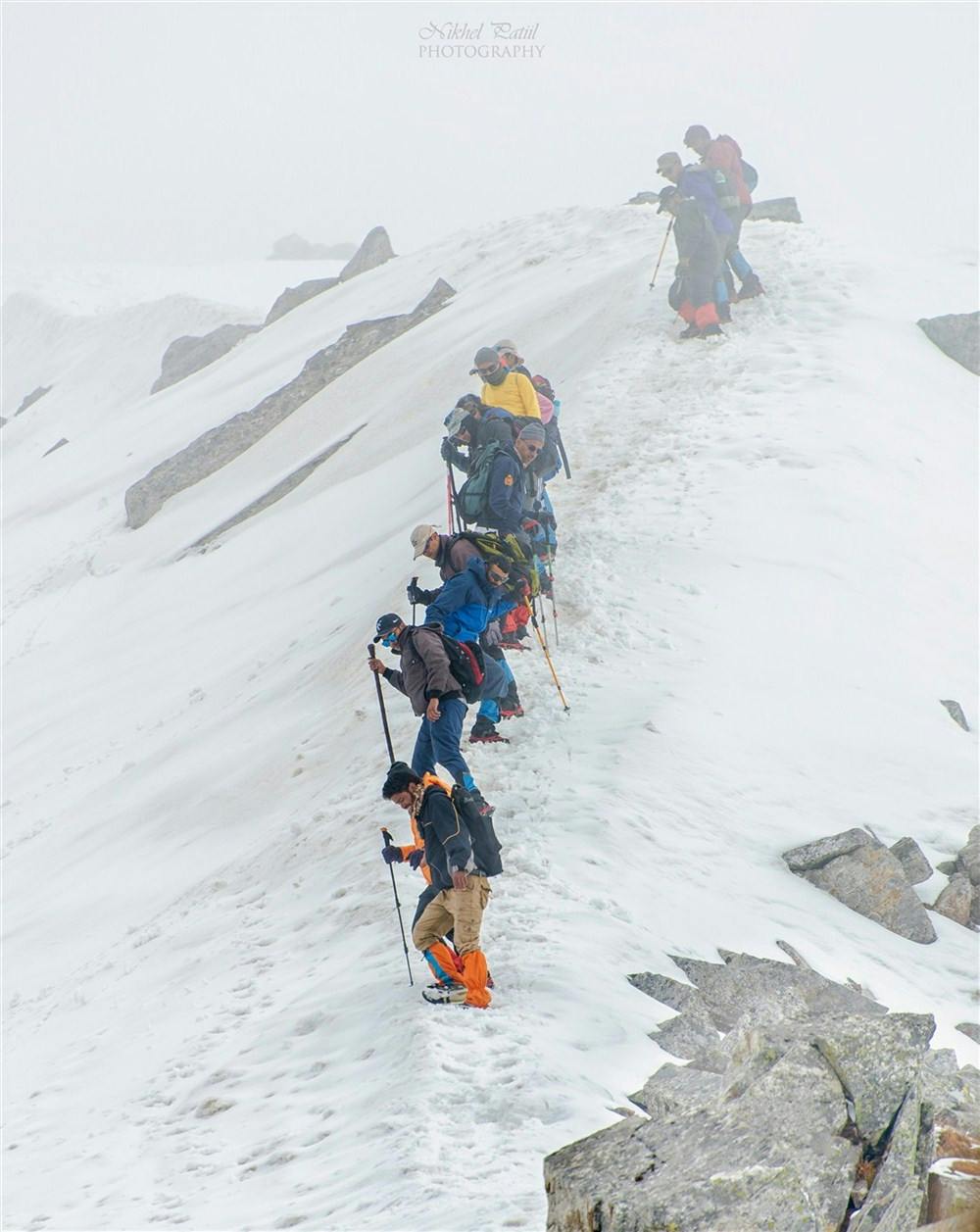 This, without a doubt, has to be one of the best action shots I have seen. It's moments like these that define a trekker's wildest experiences on a trek, and it has been captured marvelously. Tense, dramatic, and brilliantly composed– a clear winner!
2nd Prize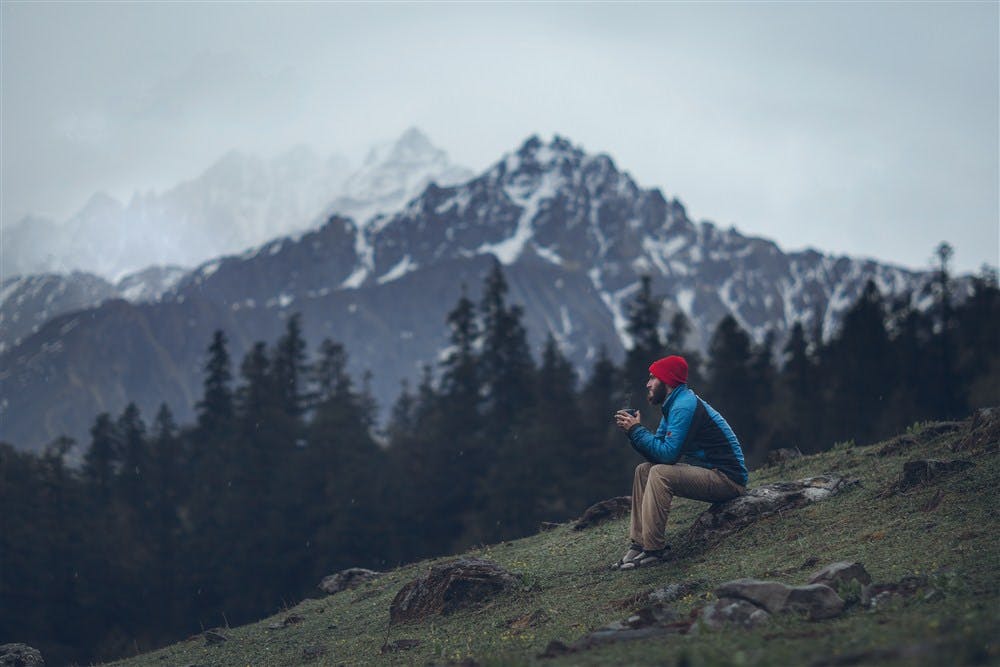 This one is straight out of a movie, or an album cover! The dramatic peaks of Khullara in the background, the bright contrast provided by the subject's jacket, and the overall subdued tone – it all works for this image!
3rd Prize
Roopkund – Pranav Satish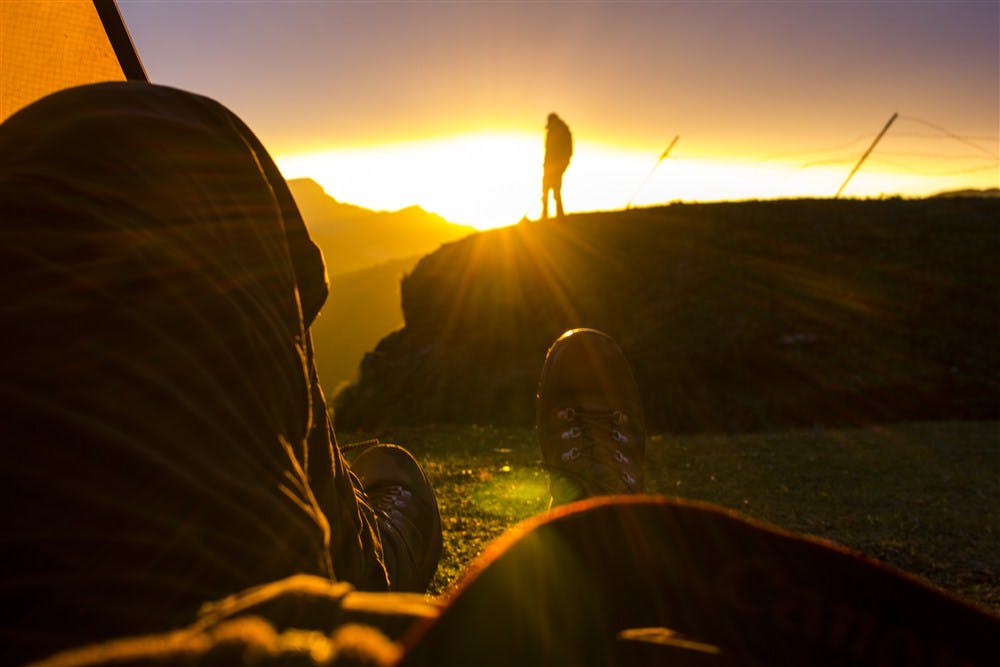 The very cliched tent image that every trekker swears by. Except this one has so many elements to it that it catches your eye almost instantly. The lighting could not have been more perfect. No wonder it's taken in Bedni Bugyal. Very well thought-out image!
Trekker's Choice Award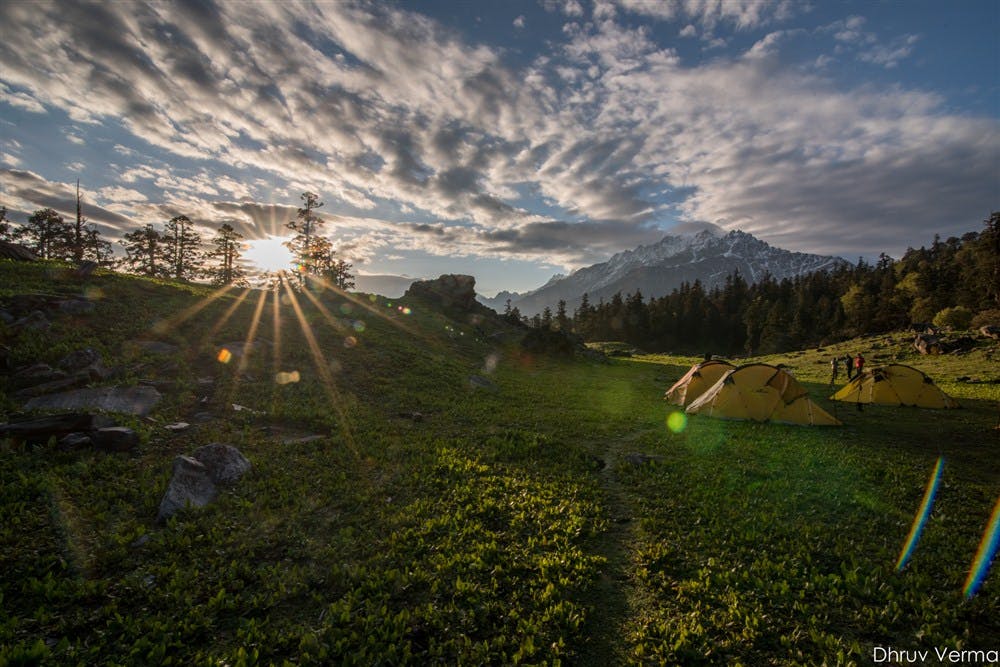 Khullara and Tapovan – These two seem to be the choicest pick of the trekkers this time! With good reason, because this shot is one of the most dramatic ones in this set. Sun rays have seldom been a better subject.
NOMINATIONS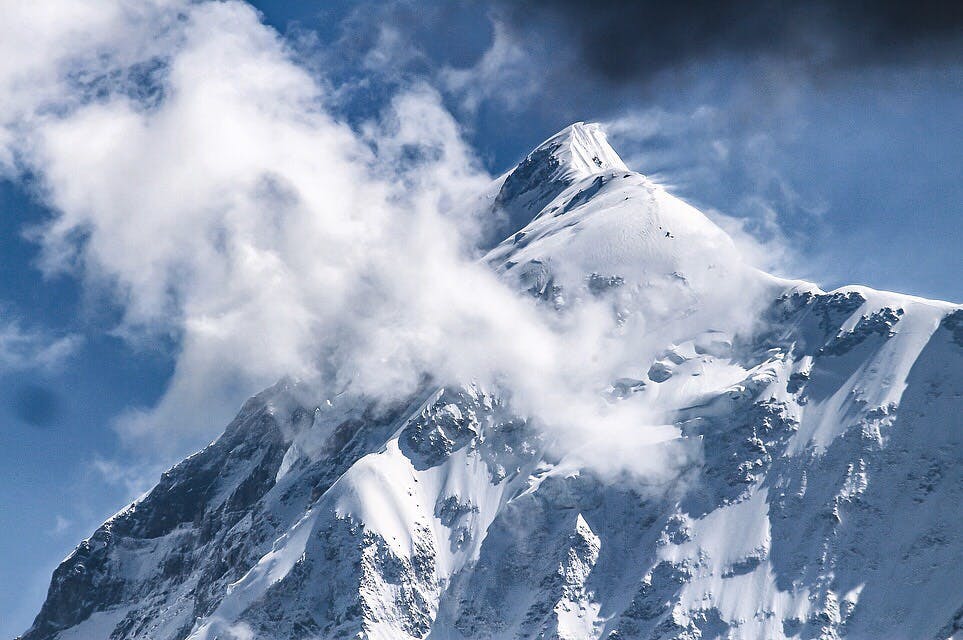 There have been many mountain close-ups of Trisul in past Photo Contests. This one stands out because it is so well timed – clouds bearing upon the summit ridge while gale force winds beat it, creating snow plumes at 7000 metres above sea level. Nicely done!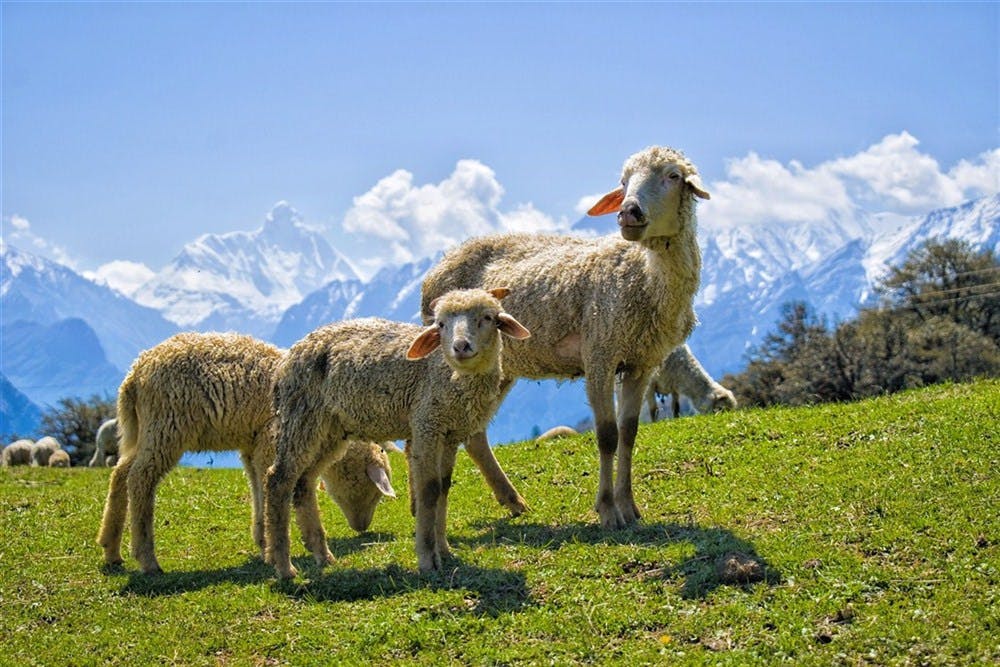 A family of happy mountain animals amidst this setting, and Nanda Devi's west face in the background. What's not to love?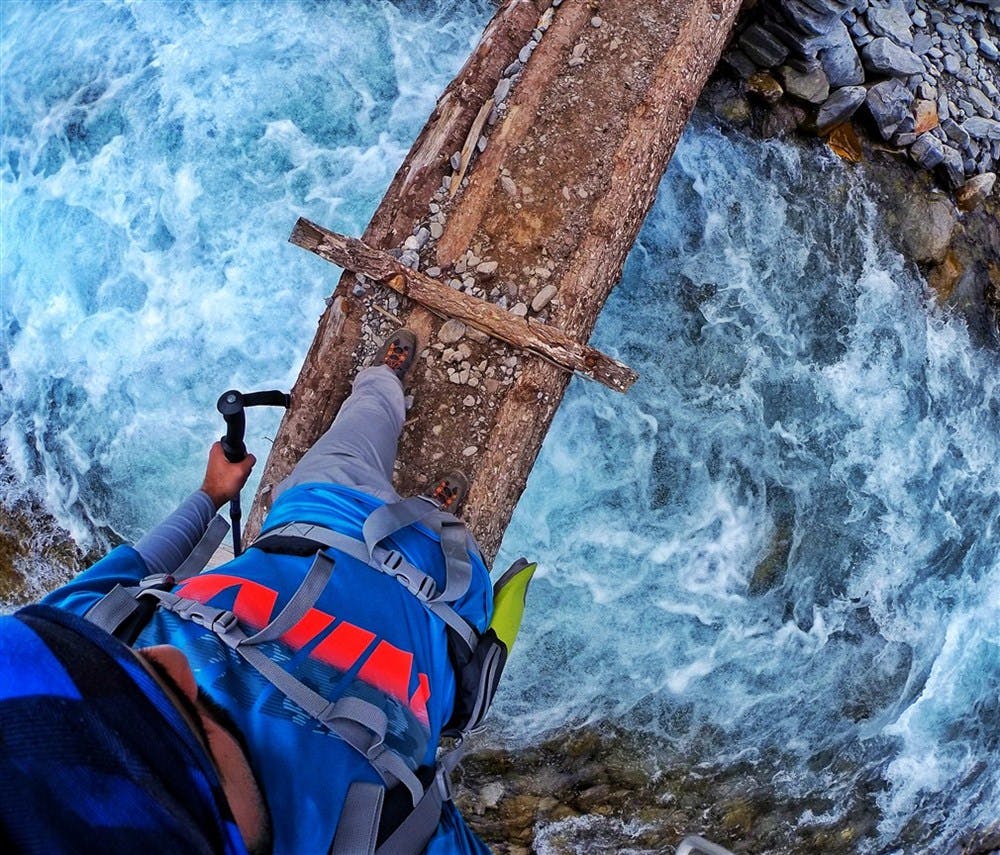 Another action shot, outlining the sheer thrill of a high-altitude trek. Some distortion in the image (probably due to a wide-angle lens or an action camera) but it works for the image. Nicely done!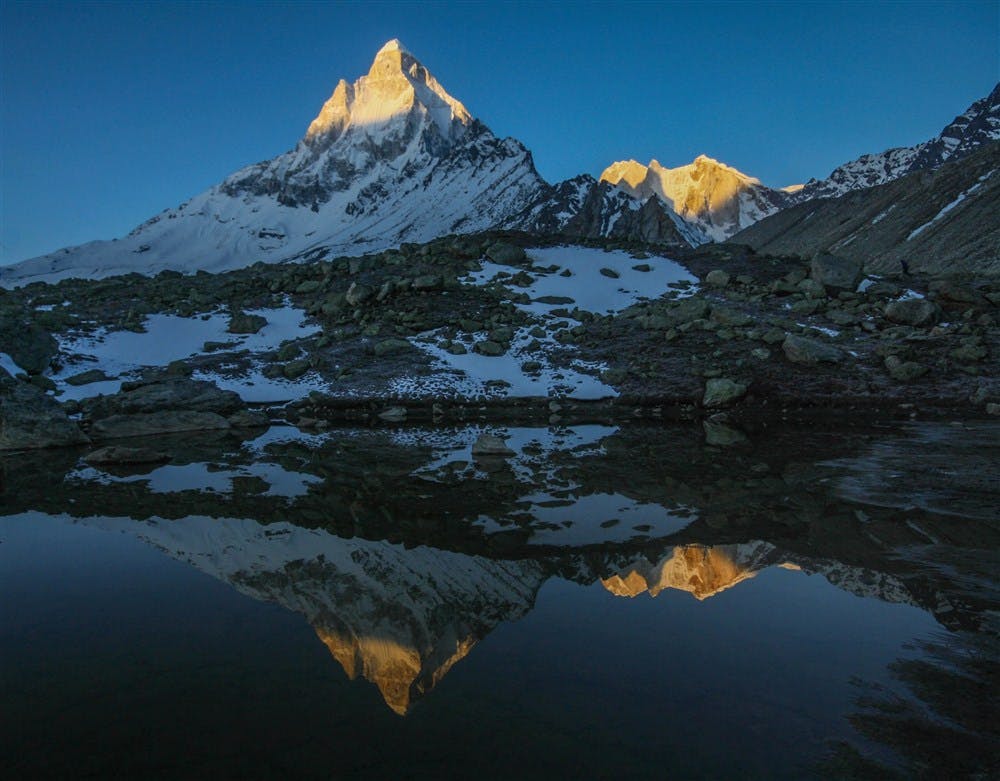 Photography is all about pushing your boundaries and getting up early to take a shot like this is one way to do it. I was in Tapovan on the same day, and I have a similar shot from later in the morning. However, it isn't as magical as this one. The only thing that would have made this image better is some tight cropping to the right.
Rupin Pass – Kanishka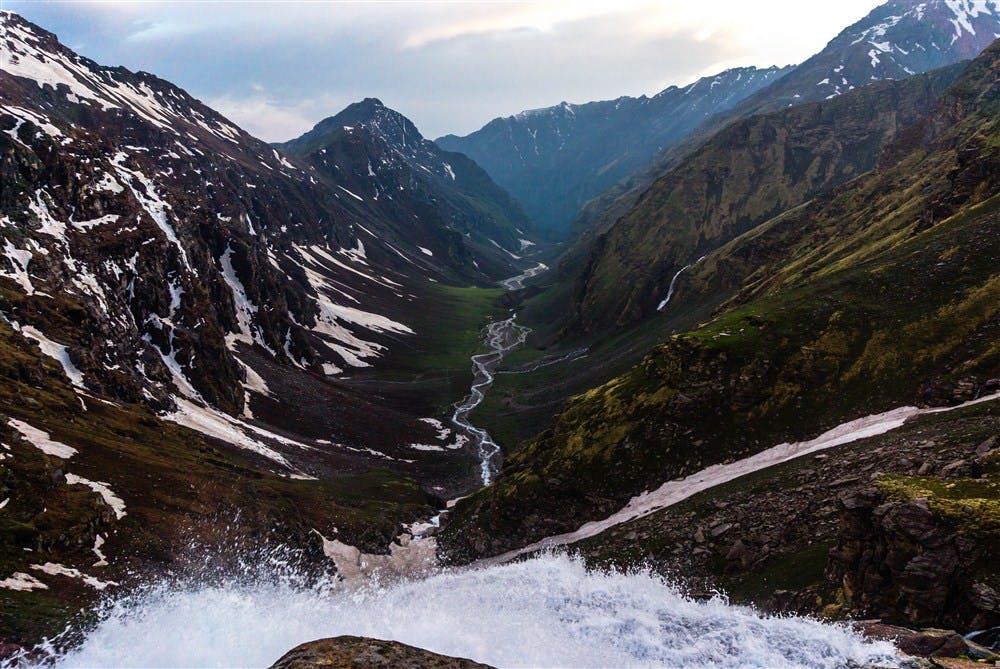 Another one which symbolizes "Pushing your Boundaries". This vertigo-inducing shot sums up the thrill experience after crossing the famous waterfall on this trail. The U-shaped valley of the Rupin is the icing on the cake.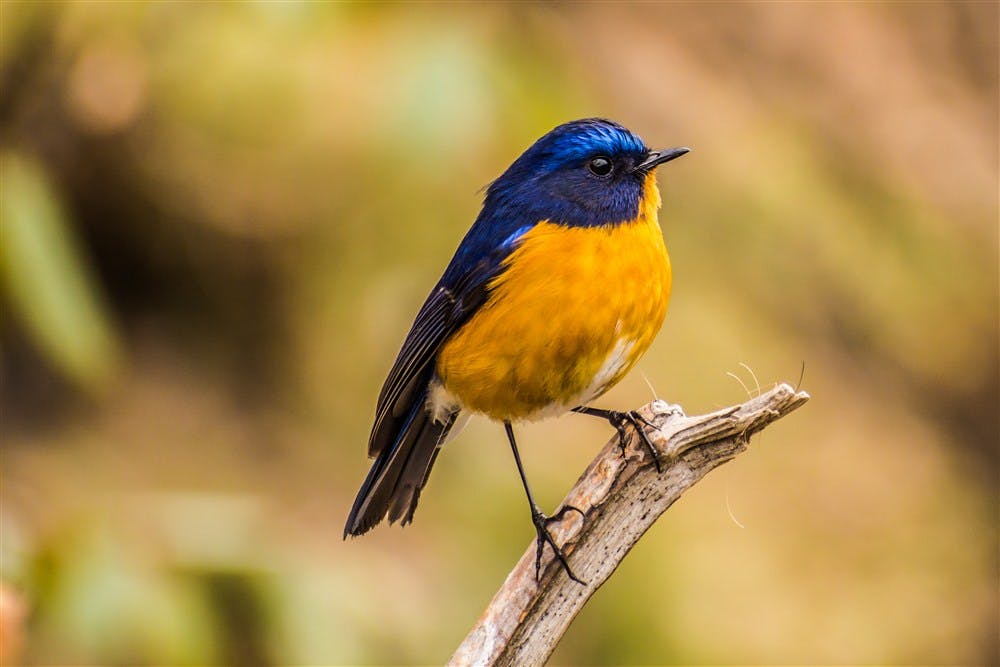 It's no secret that Goechala is a birder's paradise, and this image can find its' way into a nature magazine any day. Brilliant job!
Gaumukh Tapovan – Ashish Bhatt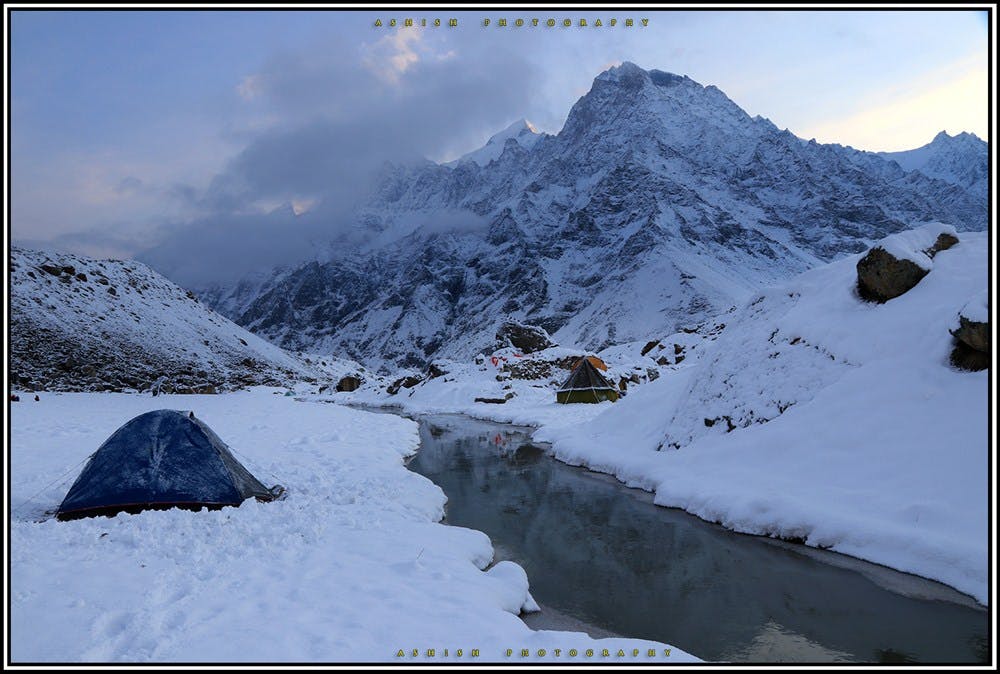 The calm after the storm. This image personifies the phrase perfectly. The placid waters of the Akash Ganga flowing by a snowed down tent after a snow storm. What makes this image unique is that it has been taken facing the lesser mountains, thereby giving a break to the most famous mountains of Tapovan – Meru, Shivling, and Bhagirathi.
Gaumukh Tapovan – Ashish Manchanda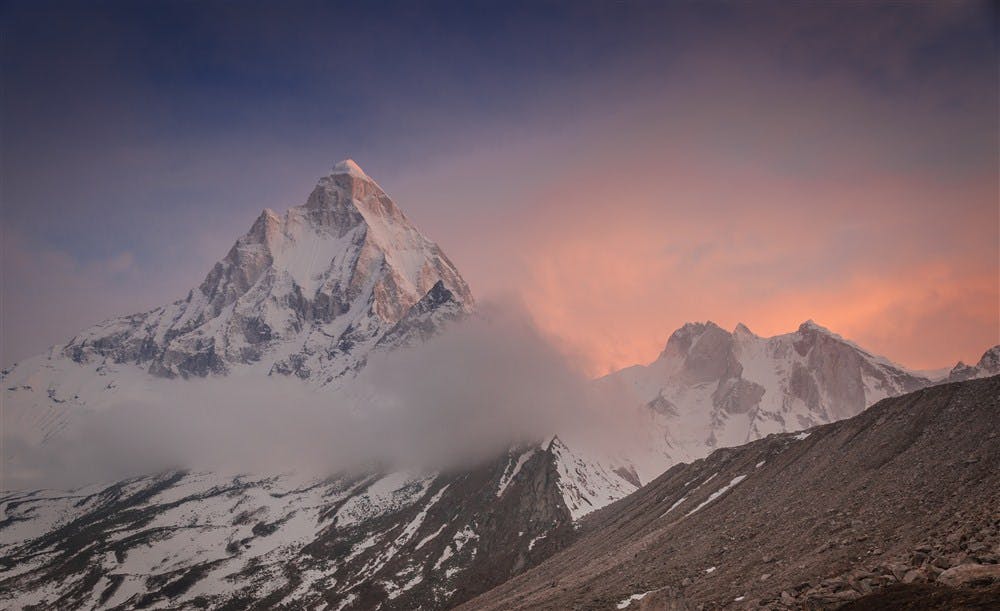 This one takes me back to the best sunset I've seen this year. Tapovan is indeed an object of wonder, and the colors… well, they speak for themselves.
Roopkund – Pranav Satish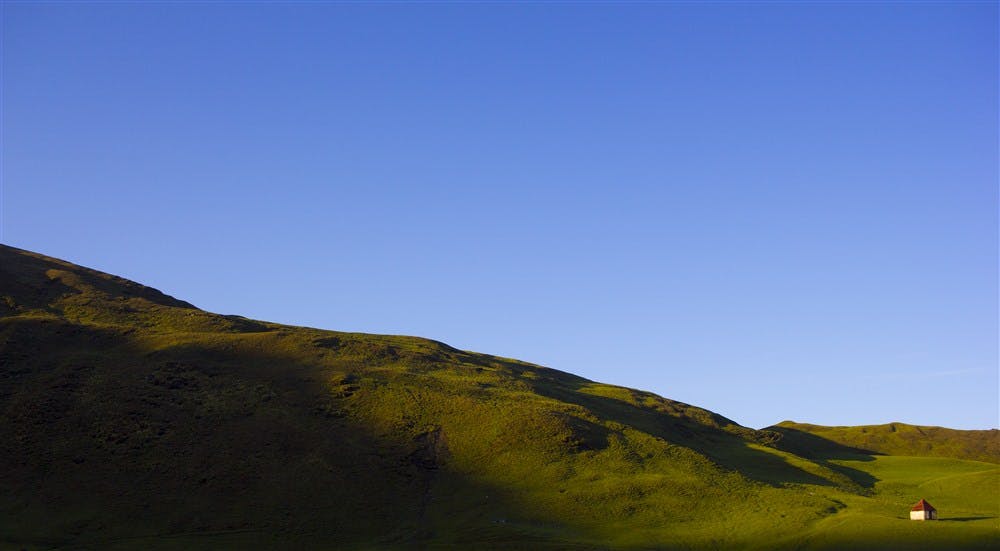 Voting has closed. Results to be announced soon.
Sign up for our much loved Weekly Mailer
We have terrific trekking tips, trek updates and trek talks to look forward to