TREK DIFFICULTY
Moderate-Difficult | Level 2
A surprise in scenery every hour
If there is a trek in India that surprises you at every turn, it has to be the Rupin Pass trek. This trek is like an orchestra, building momentum with surprises in scenery every hour. You'll never see it coming. Allow us to take you through the trek.
To begin with, Rupin Pass is a high altitude mountain pass, climbing to 15,250 feet. The adventure and thrill of ascending to such an altitude in the Indian Himalayas makes it a terrific trek on its own. And then come the surprises.  
The surprises begin even before the trek, on your drive from Rohru over the Chainsheel Pass. Unpaved roads wind uphill through forests, changing views by the minute. The forest is so unique that you will want to step out of your vehicle now and then to admire it. At around 11,000 feet, you burst out of the forests into grasslands. These grasslands stretch far and wide. They last until you reach the Chainsheel Pass. 
This is just a precursor to the trek. 
On the first day of your trek, the hanging village of Jakha, perched on a ridge, takes you by surprise. The next day, the sudden appearance of the tall and dark coniferous forest about an hour outside Jakha is jaw-dropping. The abrupt end of the forest and the sudden appearance of a snow bridge below you (if early in the season) are equally mind-boggling. 
We are yet to get to Day 2, where the islands of Saruwas Thatch and a sudden view of the famous Rupin Waterfall catch you by surprise. Even though you have heard the waterfall is tall, its sheer 1,500 ft drop takes you by surprise. 
The perfectly "U" shaped glacial valley of Dhanderas Thatch, with hundreds of waterfalls streaming down, make you marvel at how such formations naturally exist. The following day, climbing to the top of the Rupin waterfall over its numerous snow bridges is unexpected. Then, out of the blue, you get to the upper waterfall campsite, with the Rupin river calmly gliding alongside your camp. 
After a long climb from the upper waterfall camp, you step into the vast snowfields of Rata Pheri. It is an alpine setting that is least expected. 
From the edges of Rata Pheri, the first sight of the Rupin gully leaves you in awe, accompanied by an adrenaline rush. When you realise you have to climb the gully to get to the pass, it is an adventure that trekkers least expect. 
The climb to the knife-edged Rupin Pass, the vast slides on the snow after that, and the long grassy descent to the last Ronti Gad campsite are new surprises on the other side. 
The Rupin Pass trek is so full of quick scenery changes that it leaves trekkers breathless until the end. Only when you reach the road at Sangla, do the surprises finally end. 
Count the sudden scenery changes as you do the Rupin Pass trek. It is a unique combination of high-altitude adventure with stunning changes in scenery —a combination so rare that it makes the Rupin Pass one of the top treks to do in India. 
If there is a trek in India that surprises you at every turn, it has to be the Rupin Pass trek. This trek is like an orchestra, building momentum with surprises in scenery every hour. You'll never see it coming. Allow us to take you through the trek. To begin with, Rupin Pass is a high altitude mountain pass, climbing to 15,250 feet. The adventure and thrill of ascending to such an altitude in the Indian Himalayas makes it a terrific trek on its own. And then come the surprises.  
Rupin Pass Videos
Watch these videos to prepare well for your trek.
Quick Itinerary
Study this map to get a visual cue of the Rupin Pass trek.
Drive from Rohru to Jiskun (7,630 ft)
Transport will be organised from Hotel Lok Sewa Grand at 9.00 am. The cost of the cab is Rs 6,500 (Bolero) per vehicle. The fare is split among trekkers and paid directly to the driver.
Your cloakroom and rental procedures will take place at the pick-up point at 8.00 am.
Trek from Jiskun to Jakha 
Trek Distance: 4 km | Trek Duration: 4 hours | Altitude gain: 7,630 ft to 8,755 ft
A lovely trek through remote, traditional villages of Himachal. The trek is a challenging one. Expect an hour's descent followed by an hour's steep ascent.
Trek from Jakha to Saruwas Thatch
Trek Distance: 7.10 km | Trek duration: 5-6 hours | Altitude gain: 8755 ft to 10,770 ft
The day's trek starts off in a magnificent fir forest, one of the best forest sections on any trek. Further, the trail descends down into the valley, snaking on the banks of the Rupin River. Look out for beautiful dwarf rhododendrons after Udaknal, just as you approach the meadows of Saruwas Thatch.
Trek from Saruwas Thatch to Dhanderas Thatch
Trek Distance: 3 km | Trek Duration: approx. 2 hours | Altitude gain: 10,770 ft to 11,700 ft
The shortest and perhaps the prettiest day of the trek, as you walk through small meadows, which are flower beds in summer, and beautifully colourful in autumn. The day's trek culminates at the iconic Dhanderas Thatch or Lower Waterfall campsite, where you camp at the base of the roaring 1,500 ft Rupin Waterfall.
Trek from Dhanderas Thatch to Upper Waterfall
Trek Distance: 2.4 km | Trek Duration: 2-3 hours | Altitude gain: 11,700 ft to 13,275 ft
A quick and continuous ascent of the 1,500 ft Rupin Waterfall. In summer, expect to cross the waterfall on a snow bridge. In autumn, the trail is on rocky, and sometimes slippery terrain.
Pass-crossing day: Upper Waterfall camp to Rupin Pass, further on to Ronti Gad
Trek Distance: 7.4 km | Trek Duration: 9-10 hours | Altitude gain and loss: 13,275 ft to 15,279 ft to 13,005 ft
The most adventurous day of your trek. You start from the Upper Waterfall Camp at around 3 am to make it to Rupin Pass by 7 or 8 am. The day's climb is hard, with steep ascents, through snowfields of rocky beds to the pass. The climb to the pass through the Rupin Gully is an iconic one. The descent and long walk to Rontigad is a true test of your endurance.
Trek from Ronti Gad to Sangla. Drive to Shimla
Trek Distance: 11.9 km | Trek Duration: 6 hours | Altitude loss: 13,005 ft to 8,660 ft | Drop off point: Shimla Old Bus stand.
The day's trek involves a steep descent all the way to Sangla, where your trek ends. Despite being the last day, this is one of the most picturesque days as you trek through the lush grasslands of Sangla. The trek ends at the River Baspa, which marks the beginning of civilization after your 7-day trek.
The cost of the cab is Rs 10,500 (Bolero) per vehicle. The fare is split among trekkers and paid directly to the driver. You are expected to reach Shimla by 1 am at night on the 8th Day.
Alternatively, you can choose to take a return cab from Sangla Kanda. It will cost an additional Rs 3,500. This decision, you can inform your Trek leader a day before the last day of the trek.
Please note: The distance between campsites may vary by 100 meters depending the weather conditions and the route you take. The altitude may also vary by 100 feet for similar reasons.
IMPORTANT POINTS
➤ Stay facility: The stay at Jiskun and Jakha will be in a lodge, and the rest of the days during the trek are in tents (3 per tent).
➤ Documents required: A copy of your photo id is mandatory for entry at forest check posts on the trek. Since Jiskun will have limited facilities to photocopy, do not leave this till the end. These documents will be part of the Safety Check-in done by the trek leader when you arrive at the base camp.
➤ Cloakroom facility for excess luggage: We have a cloakroom facility available at the Rohru basecamp for extra luggage. It will cost Rs 200 per 10 kg bag. Anything beyond 10 kg is considered second luggage and will be charged accordingly. After the trek, your cloakroom luggage will be handed over to you in Rampur.
Study this map to get a visual cue of the Rupin Pass trek.
PRO-TIPS
Book flexible flight tickets:
You are going on a Himalayan trek, where there are several unpredictable factors. It's best to book flexible flight tickets, which you can reschedule if required. These are available for a small added cost with most travel companies.
Download the GPX file for your Rupin Pass Trek
We go to great lengths to ensure you have a safe trek. So here's a GPX file to help you navigate without getting lost.
The drive through Chainsheel Valley is a highlight of the Rupin Pass trek. Sit back and enjoy the scenic drive as you draw closer to Jiskun. Photo by Parikshit Madhukar.
Jiskun, the base camp of the Rupin Pass trek is a lovely village set amidst coniferous forests. Photo by Nitesh Kumar
Villages on this route are rich in culture. Notice their wooden architecture called Katkuni architecture as you trek through the villages. Photo by Jothiranjan.
10 Surprising Twists on the Rupin Pass Trek
A change in scenery at every turn
What I Like and Don't Like About the Rupin Pass Trek
What I Like About Rupin Pass
Know Your Trek
We have always wanted trekkers to be well-informed before they go on a Himalayan trek. Knowledge is the difference between a safe trek and a dangerous one. It's also the difference between a wholesome experience and a superficial experience.
Use this section to learn about the Rupin Pass trek. It has in-depth information about each day of the trek, what to expect, and how you need to prepare for it. Many years of expertise have gone into this content.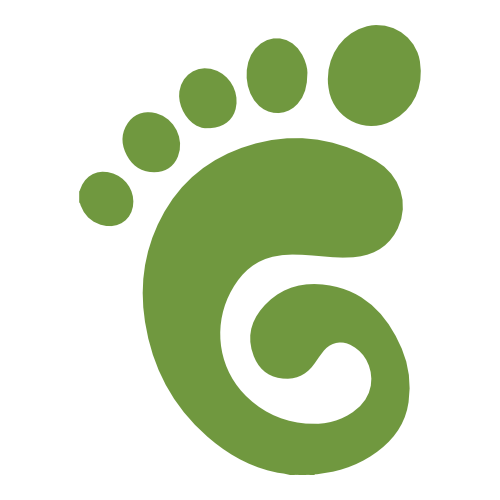 Leaving the mountains better than we find them
At Indiahikes, we focus on bringing in new practices that can reduce our impact on the environment.  This is done through constant R&D.  Once these new practices are implemented we focus on achieving the results consistently on all our treks. You will see this as part of our G6 practices. 
Golden 1: Green Sweep - Clean the trail of visible litter.  We have collected more than 1,00,000 kgs of waste since 2016.
Golden 2: Segregation At Source - Segregate all waste collected so that we do not add all this waste to the landfill.  We have diverted 50% of the waste from landfill through segregation
Golden 3: Food Composting - All our kitchen waste is composted into useful humus for the mountain soil.  All food waste is either eaten by mules or composted at source.
Golden 4: Biotoilets - All our human waste is composted at source through our specially designed dry toilet pits. 
Golden 5: Water efficient dispenser  - We have reduced our waste used per trekker by 70% through specially designed water dispenser systems.
Golden 6: Save energy - We use solar panels for our energy use at our campsites.  We are also in the process of redesigning our stove and menu to reduce the amount of gas used on our treks.
Our trekkers are a big part of us keeping our promise to leave the mountains better than we found them. 
Indiahikes trekkers do not carry anything that can harm the environment - be it wet wipes, or any packaged food on the trek.  In fact they practice a zero waste trek.
Indiahikes trekkers do not buy any packaged food in the dhabas on the trek - they do not take part in feeding the demand for packaged food 
Indiahikes trekkers clean the trails of waste using the eco bag as part of the Green Sweep Initiative 
Indiaihikes trekkers carry their own backpack on the trek. They do not offload unless absolutely necessary
Indiahikes trekkers do not pee/poop near any water source 
Indiahikes trekkers do not stray away from the marked trail
Trekkers who sign up with us pledge to follow these practices.  When you sign up with us, you do too.
How you can be a Green Trails Crusader on the Rupin Pass trek? - We can majorly identify 3 waste hotspots which you can collect and leave the mountains better.
The first one would be near the lower waterfall. The second hotspot is present around all the villages of Jiskun and Jakha. The third spot would be at Udaknal.
Everything you do on a trek creates an impact. The trail you trek on, the water you use, the waste you generate, how you poop, how you cook, what you eat — everything has an impact. The higher the impact, the greater the damage to the environment. 
Yet, when done sustainably, trekking is one of the most environment-friendly sports.
When you trek with Indiahikes, you trek to leave the mountains better than we found them.  This is part of our Green Trails promise.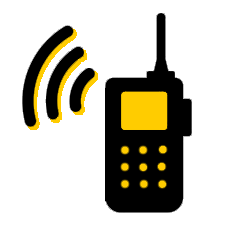 How We Keep You Safe
Outside the facilitators, their fellow members, our Trek Leaders play a pivotal role in keeping all participants safe on the trek. It is not easy to be a Trek Leader with Indiahikes. There is a long, stringent, and difficult selection process. 
After this they undergo a rigorous 8 month induction and training program before they are certified as Trek Leaders at Indiahikes. Only those Trek Leaders who are the best of our team are selected to lead the Himalayan Mountain Challenge. 
All our Trek Leaders are certified mountaineers with a Basic Mountaineering Course or Advanced Mountaineering Course. Among them, the ones who are Wilderness First Responders (NOLS-certified) are assigned to lead all participants.
Apart from the Trek Leaders we have technical guides, trek guides, program facilitators and assistants who accompany all team members of the Collaborative Leadership Program. All of them are given specialised training in handling emergency mountain situations. If a situation arises, anyone of our team members will be able to evacuate the team members to safety, even in the middle of the night. 
Ultimately, even an expert team such as ours cannot keep all participants safe unless they follow stringent safety processes. These are processes that have been developed by us for over ten years. They have been put in place after considering every scenario and evaluating every risk of a trek. 
Our risk assessment and management systems are extensive and deep, as you will discover when you sign up with us. There is a process for preparing team members, a process to monitor their health 3 times a day, a process for management of accidents, a process for managing altitude sickness, and a process for evacuation. There are processes for even trekking and a separate process for difficult sections. Any potential risk is nipped in the bud.
Our extensive trek experience matters here. The trekking trails are not new to us. These trekking trails have been nurtured and developed by us for many years. We have our own base camps on these trails. 
From the time the trek starts till it ends, the safety of all team members is our responsibility. 
On the trek, we have a staff-to-team member ratio of 1:5. This means for every 5 team members there is an Indiahikes staff monitoring them closely.
Most of the modern safety equipment used in the Indian trekking community has been introduced by us. This has fundamentally changed how trekking is done in our country.
In all of our treks, we carry a high-altitude medical kit, an evacuation kit, a technical kit, radio equipment, and oxygen cylinders (pulse oximeters and BP monitors are standard equipment carried by our Trek Leaders, including ropes and carabiners).
Things Nobody Tells You About the Rupin Pass trek
The drive through Chainsheel Valley is special
You will be surprised to know that the drive to the base camp of the Rupin Pass trek is as beautiful, remote and adventurous as the trek itself.
After crossing the town of Rohru, your vehicle turns away from the trodden roads to climb Chainsheel Ghati. Chainsheel Ghati is a mountain range that lies between you on the Rohru side and Jiskun your basecamp on the Rupin valley. You now have to drive up to reach the Chainsheel pass at 11,500 ft and descend down to 7,500 ft on the other side. 
This drive crossover of the mountain pass is like a trailer to the mega Rupin blockbuster ahead. As you drive up,  the vegetation changes with altitude. An experienced trekker will notice the vegetation changing from pines, to Rhododendrons to Oaks before finally ushering in the meadows just like on treks in this region. You climb up the meadows to come to the top of the Chainsheel pass. 
When up on top of the pass, you are almost at the same height of the lower waterfall campsite( Dhanderas thatch). The vantage point shows you the Rupin pass range spread out in front of you at a distance. You also see the meadow of Dhanderas thatch from there. This sneak peek will get you all excited for the adventure ahead.
As you drive on the pass, you may mistake the many almost human sized Himalayan Griffons sitting by the road to be "kambal" clad men and women sitting by the road !
The descent is equally dramatic taking you through the mountain landscape and vegetation.
Did you know that the area around Rupin Pass has the best apples?
Did you know that Kinnauri apples are considered to be one of the juiciest and sweetest apples that we grow in our country? Also, did you know that when you are on the Rupin pass trek, you are trekking through the heart of Kinnaur? 
So in September-October, apart from the stunning landscapes of Rupin, you'll be greeted by apple-laden trees. There are apples all around as well making their way to Rohru - the biggest fruit hub of Himachal. The locals call you to visit their homes and give you apples. 
Another speciality of Kinnaur lies in the good looks of its people. True to this word, when you pass through the villages of Rupin valley, you meet people from whom you cannot take your eyes off. People of all ages and of both genders are usually blessed with classic good looks and chiseled features.
The Rupin Pass trek is one of the best up-close experiences of Himachali architecture
Rupin Pass is one of the few treks which has a very rich culture intertwined with thrilling adventure. The trek being deep in the heart of Kinnaur in eastern Himachal has got a lot to do with it. Slate roof wooden houses line the mountain slopes in the base village of Jiskun. Jakha is even more spectacular with its houses appearing to hang down by the mountainside. You crane your neck to look up to the village. On a rainy day, when you look up from Jiskun, the clouds are down and the houses are up!
The temple architecture is even more special. They are wooden temples ornately carved with a lot of local stories. Flora and fauna are depicted in the carvings. On your trek, you see 3 remote villages Jiskun, Jakha and Dhara. Jakha and Dhara which do not have roads are almost like a slice of history preserved for you in a hidden land.
Other Treks Like Rupin Pass
Moderate-Difficult | Level 1
Buran Ghati Trek
A Grand Buffet Of India's Greatest Treks
Moderate - Difficult | Level 2
Gidara Bugyal
A trek to the grandest meadows in our bouquet
Pin Bhaba Pass
The Grandest Crossover Trek in Our Country
Buran Ghati Trek
A Grand Buffet Of India's Greatest Treks
8 Days
Moderate-Difficult | Level 1
Gidara Bugyal
A trek to the grandest meadows in our bouquet
8 Days
Moderate - Difficult | Level 2
Pin Bhaba Pass
The Grandest Crossover Trek in Our Country
9 Days
Difficult | Level 1
Sign up for our much loved Weekly Mailer
We have terrific trekking tips, trek updates and trek talks to look forward to