How trekking changed the course of fitness in Nandini's life 
Share this story
Nandini has been trying to get fit since her 20s. She has been involved in various physical activities like aerobics and cardio. However, trekking was a dream that she had never got the chance to fulfill. Until now. 
This is the story of Nandini's vigor and fitness: 
"During college, I never had the chance to venture out on trips because I grew up in a traditional family. Soon after, I got too busy with my life: I had to work in the UK for two years and then married. After all this, I really couldn't chase my dreams of trekking. 
Recently, I spoke to a friend who had already done multiple treks with Indiahikes. After hearing about her adventures, I wanted to try it for myself. It was finally time.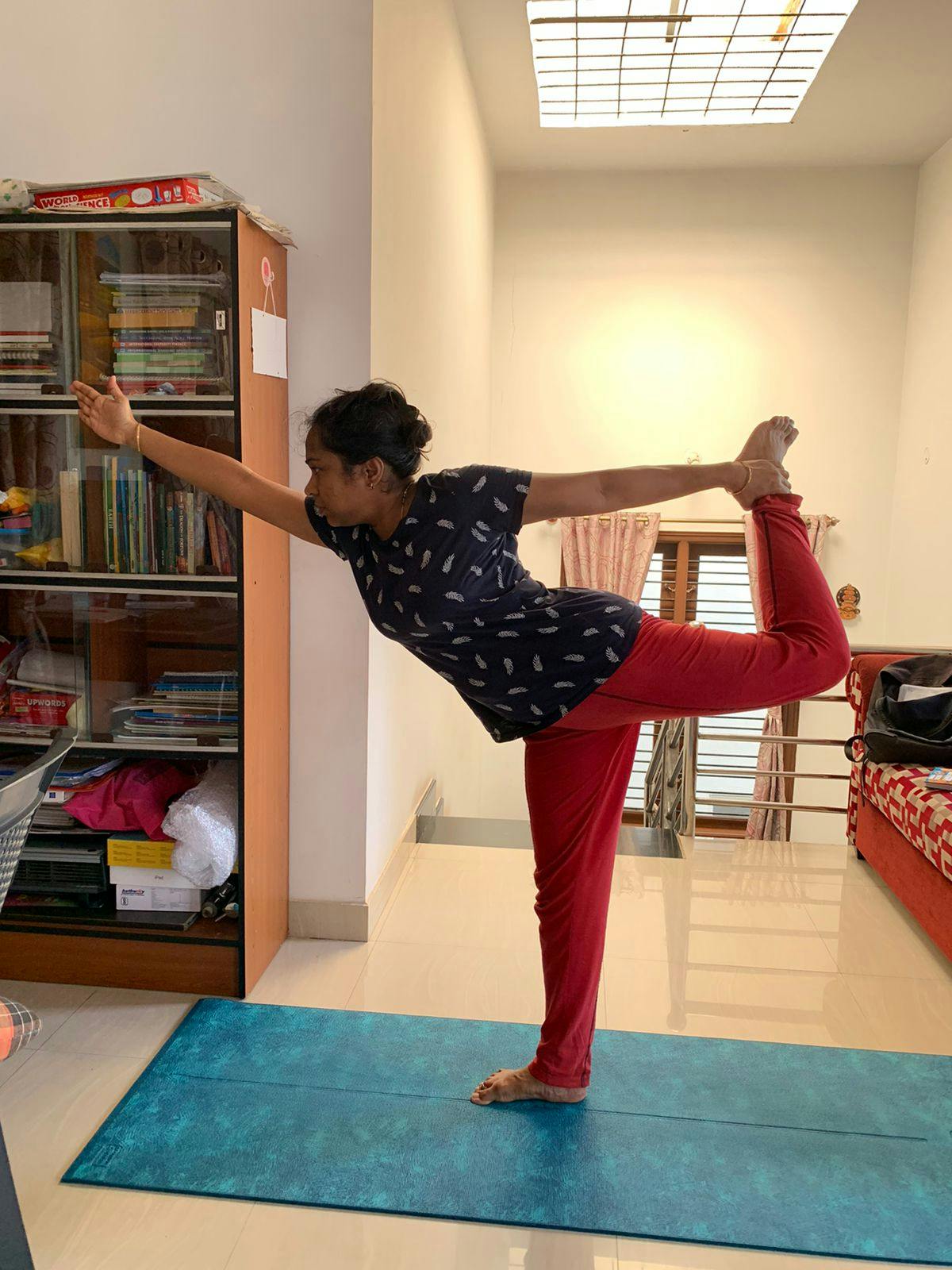 Nandini doing yoga poses
Yet, I was very worried about my physical capabilities in the beginning. I've never done a long trek, and I let my worries take over and get the better of me. I doubted my fitness levels.  
My friends motivated me. They reminded me that I am a yoga trainer and that I could do this, that I am capable. I soon started running and preparing for the trek with my husband. When we finally finished 5k in around 30 minutes, I found myself becoming more confident.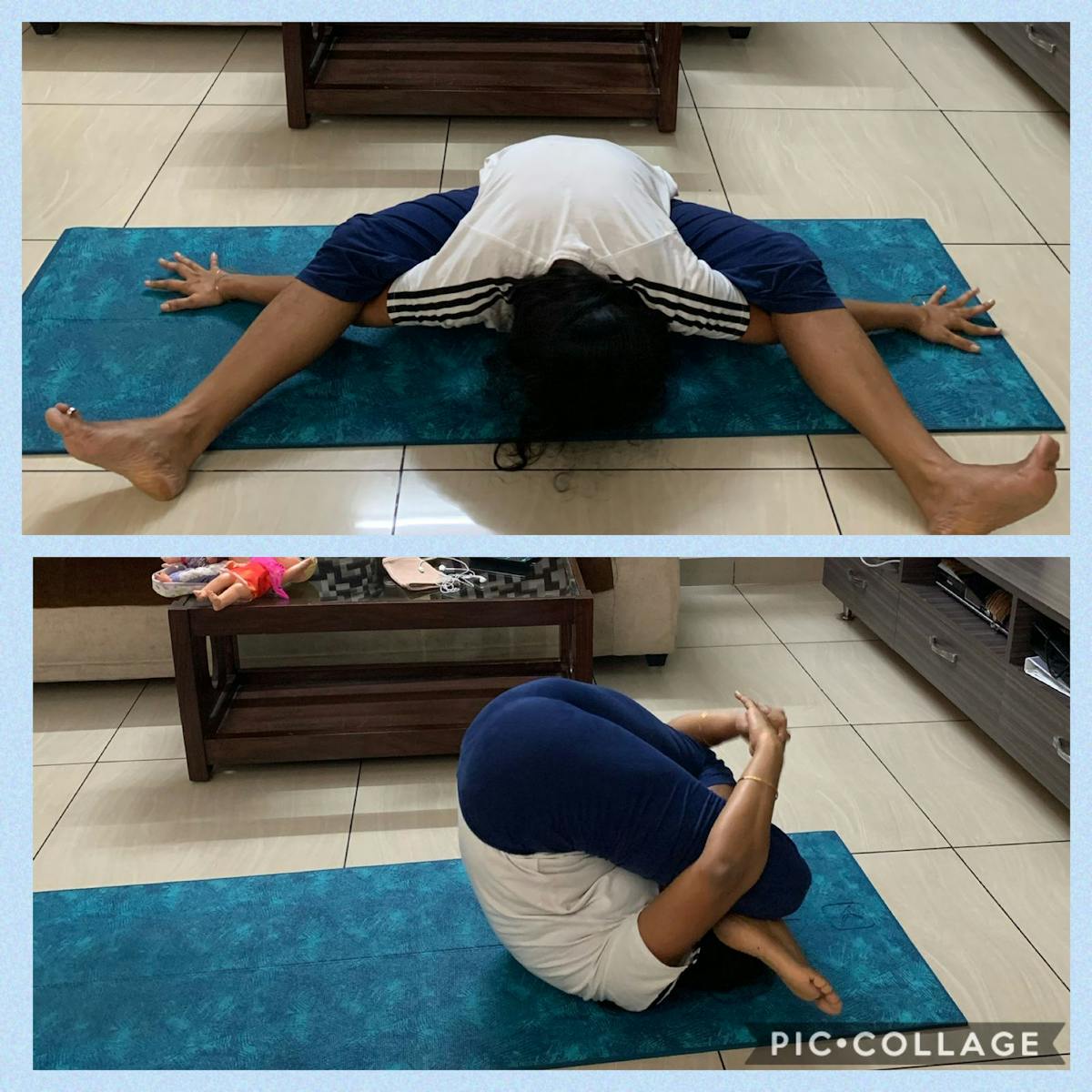 Nandini doing yoga at her house
The time to trek had come, and I was surrounded by beauty and nature. I was so into it, and inspiration seeped into me. However, when I met my team, I was pretty shocked. Everyone was a youngster, probably in their 20s. Compared to them, I was the only one who hit 40. Would I lag behind them? Could I really do this? These Were the questions I asked myself. 
During the trek, and with time, one thing had become apparent. I was doing fine. My worries calmed down, and it turned out that I was actually ahead and leading the team. It was not just about trekking for me. Instead, it was about embracing experiences on the other side of life: living in tents, experiencing the cold weather, and stepping out of my comfort zone. 
The fear of lagging behind left my mind as I started appreciating the people and environment around me. I started feeling mentally strong and realized that this was not a tough job for me. I could trek more and more. That relief when my mental stress disappeared was unbeatable.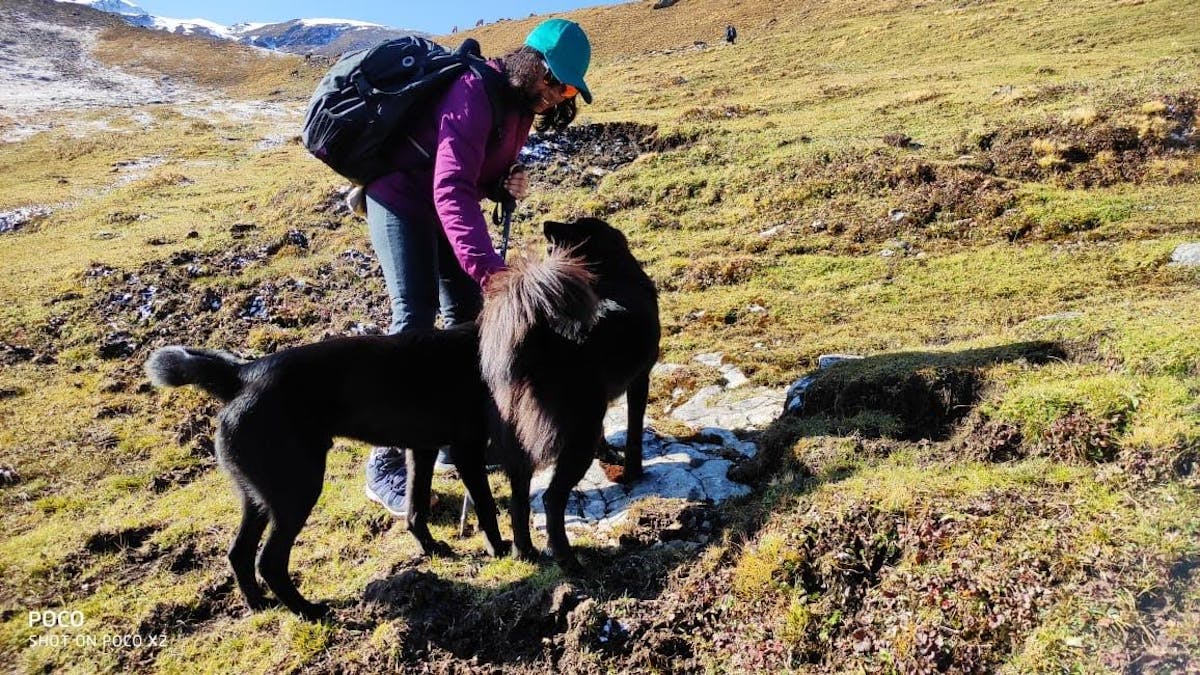 Nandini petting dogs during the trek
After I finished the trek, I became more daring and developed a strong belief in myself. I could handle the tough challenges thrown at me. I could face situations and adjust to any changes in life. These were new things I had learned about myself after the trek. 
Till the time I am fit, I want to keep trekking more. Completing this trek only made my decision much more potent."
Nandini continues to work on her fitness and is enthusiastic about planning for her next trek soon. Moreover, she wants to take her 10-year-old daughter with her next time. She wants her daughter to experience the magical moments too!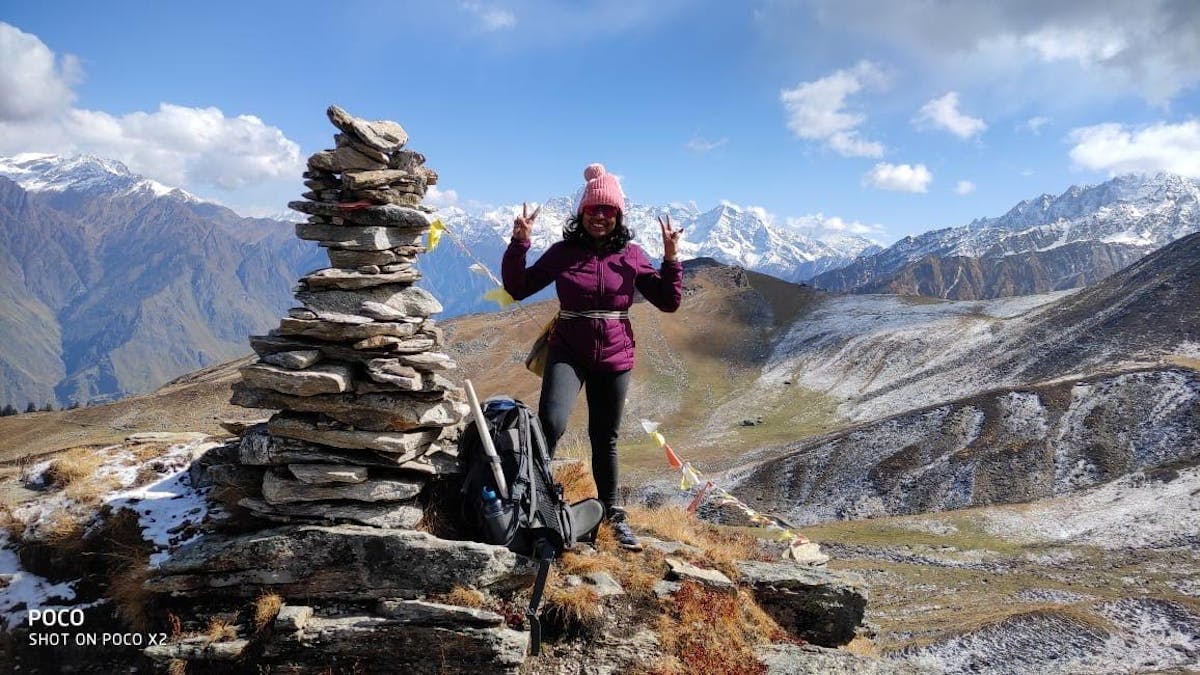 Nandini during the Kauri Pass trek
Sign up for our much loved Weekly Mailer
We have terrific trekking tips, trek updates and trek talks to look forward to