Winners announced for November 2017 Trek Photographer of the Month
Share this story
Winners announced for November 2017 Trek Photographer of the Month
Category Photo Contest
We received over 200 entries this month for the November 2017 photo contest. This month saw all our autumn treks at their peak.
The judge for the November photo contest was, once again, Satyen Dasgupta, one of our revered photo trekkers. This is what he had to say about this month's entries:
"As a photographer and a trekker I can feel the story behind the photographs. The timing and the patience they have shown is really appreciable. "
Here are the winners for the Trek Photographer of the Month November 2017.
Our judge has picked out the top three winners. But in addition to that, we have a Trekkers' Choice Prize!
Trek Photographer of the Month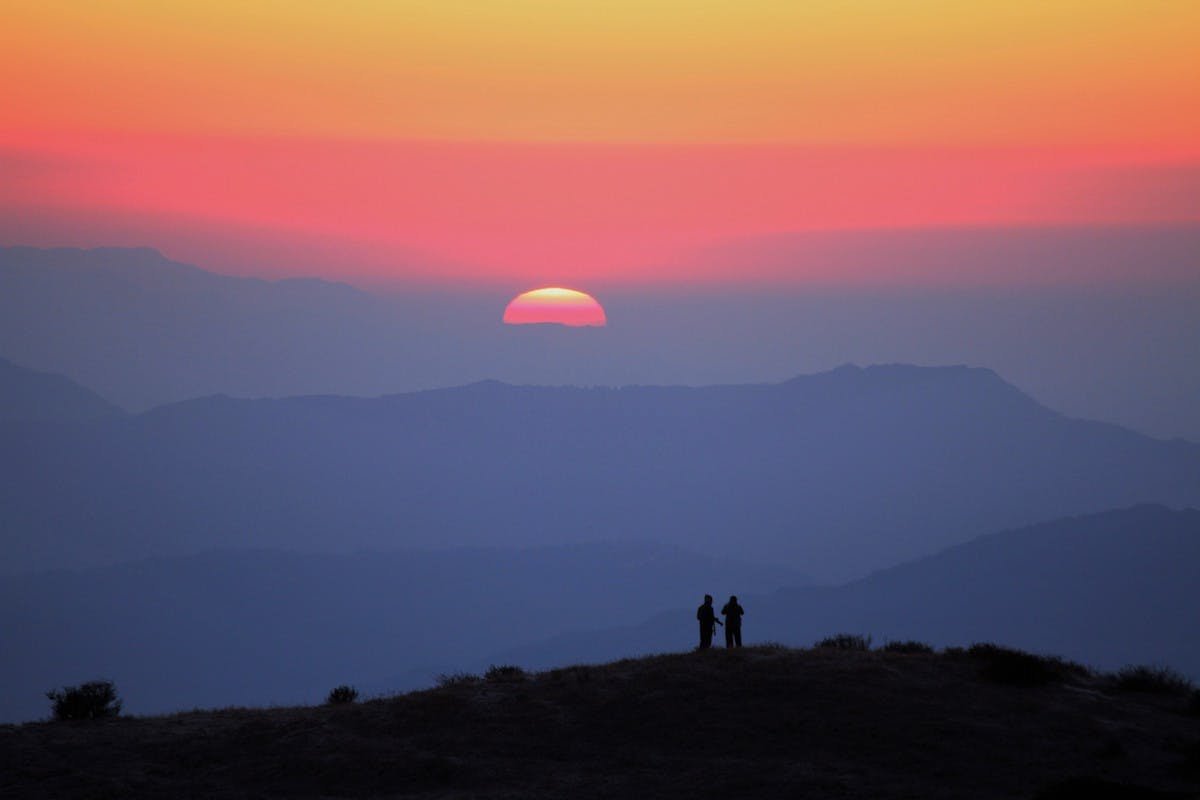 Sunset at Sabargram
What a colourful sky in this photograph! Satyen calls this "the perfect Sunset frame". He says, "everything is there. Light, Shadow, Layers, contrast and the presence of two human objects in silhouette is making this photograph an authentic landscape, with a touch of trek."
First Runner up
Saurabh Kulkarni – Sandakphu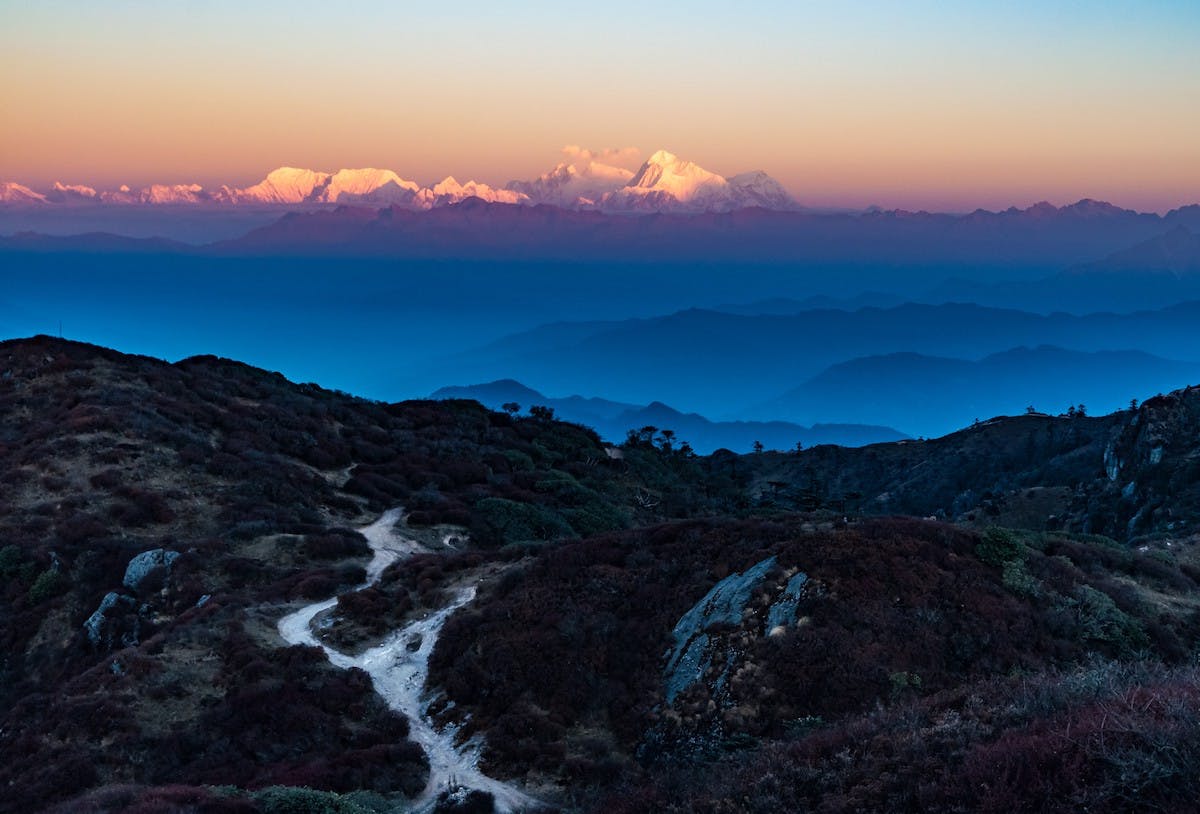 Sunrise over the Everest range as seen from Sandakphu
The big mountains visible on this trek are what make Sandakphu so popular. About this picture, Satyen say, "Another perfect Sunrise frame. Colors are described beautifully and layers are clearly visible part by part. Timing and editing is unmatched, presence of a object could have been made it a WOW photograph."
Second Runner up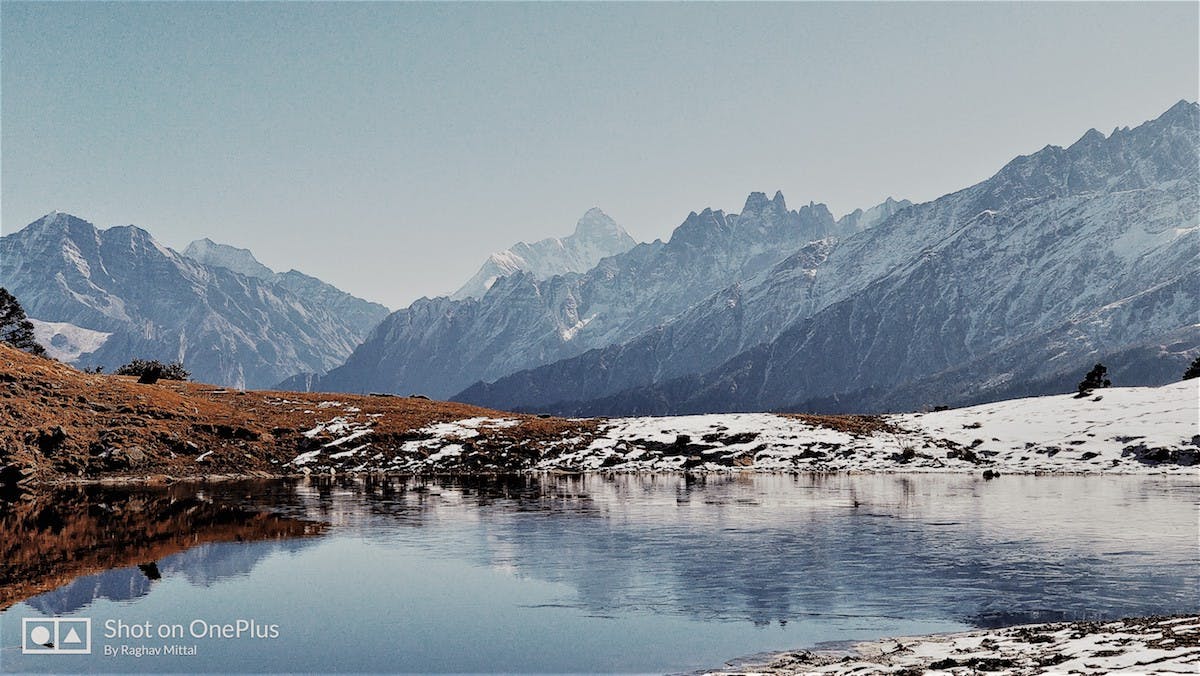 View of Mt Nanda Devi from Tali Lake
We've seen many pictures of the Tali lake, but this one, with the early snow, perfectly compliments the mountains in the background. Our judge says, "It's true that good photographs are not restricted to good equipments only any more , though taken on a mobile, Raghav has done a awesome job. Very good frame and editing too."
Trekkers' Choice Award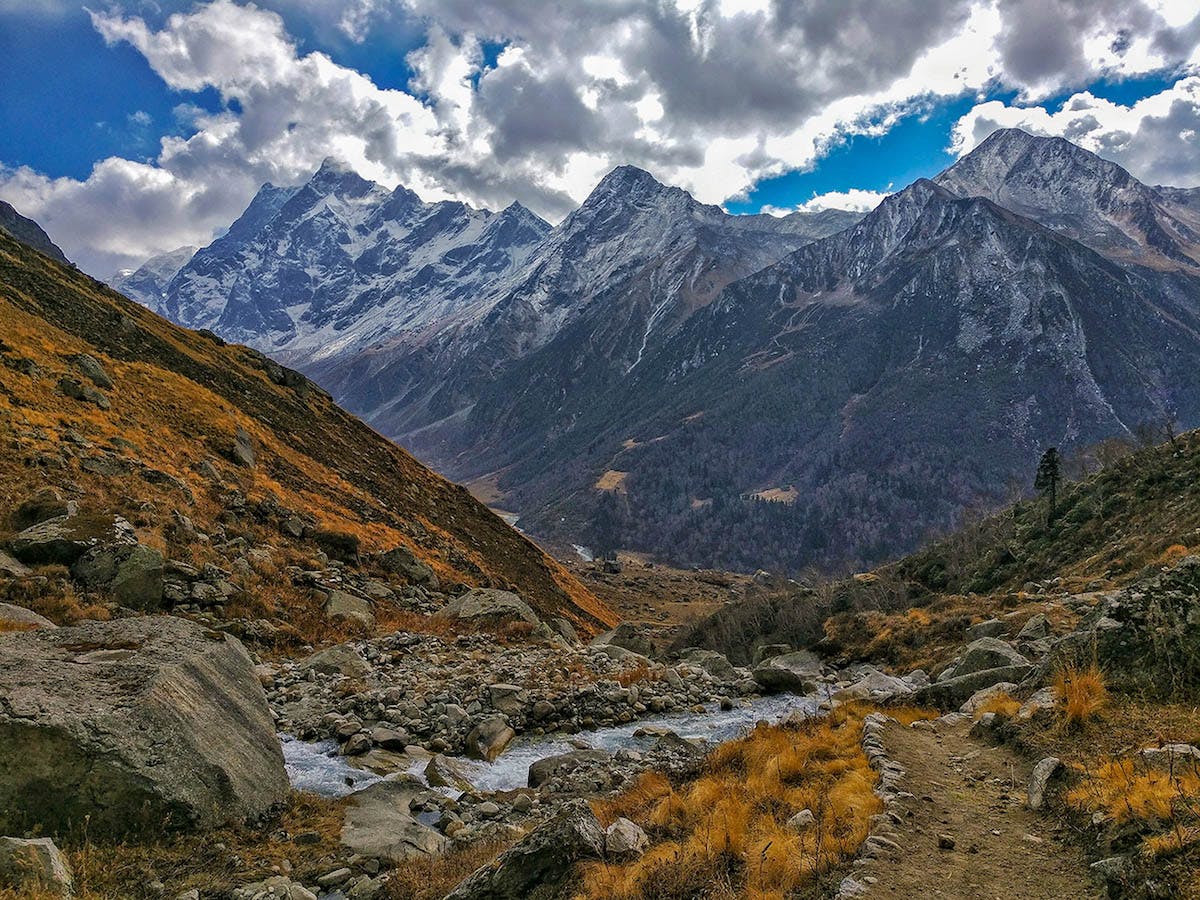 Amazing view while returning from Maninda Tal
The raw landscape captured in this picture left us breathless. Here is what our judge had to say: "The beauty of this photograph is the true Landscape. It contains every ingredient of a nature Landscape. The solid rock, little snow, vegetation, water, blue sky and finally cloud formation. it does not need anything else."
Nominations

Snow capped mountains towering over the clouds
Satyen Dasgupta nominates this photograph "For the early morning capture of the Himalayan ranges. Every trekker tries to capture this moment, but getting the golden colors right, yet keeping the foreground details intact requires knowledge of photography and editing. The Perfect Calendar Picture".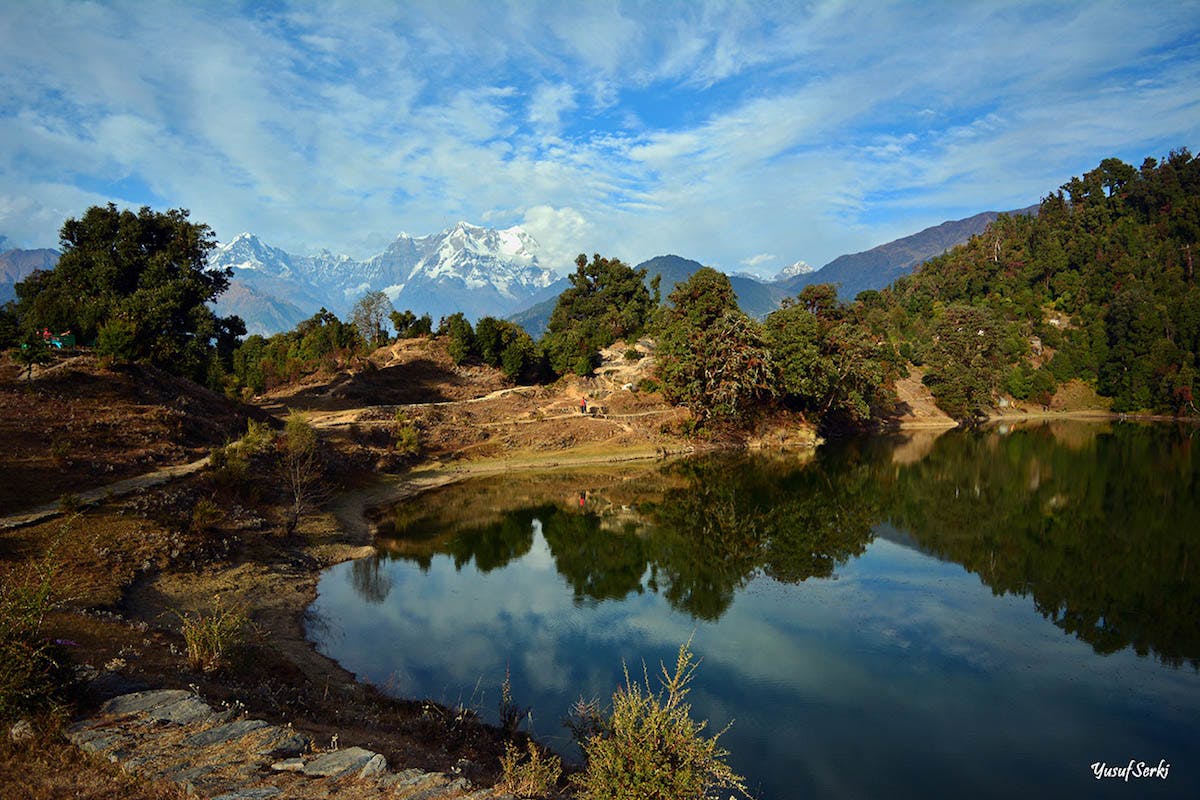 View of Mt Chaukhamba from the Deoriatal campsite
Mt Chaukhmba looming over Deoriatal has inspired many a photographers. As Satyen Dasgupta says of this picture, "The terrain and the sky play a magical fest of colors." We have here "well framed perspectives of the lake. The reflection is adding a pinch of spice."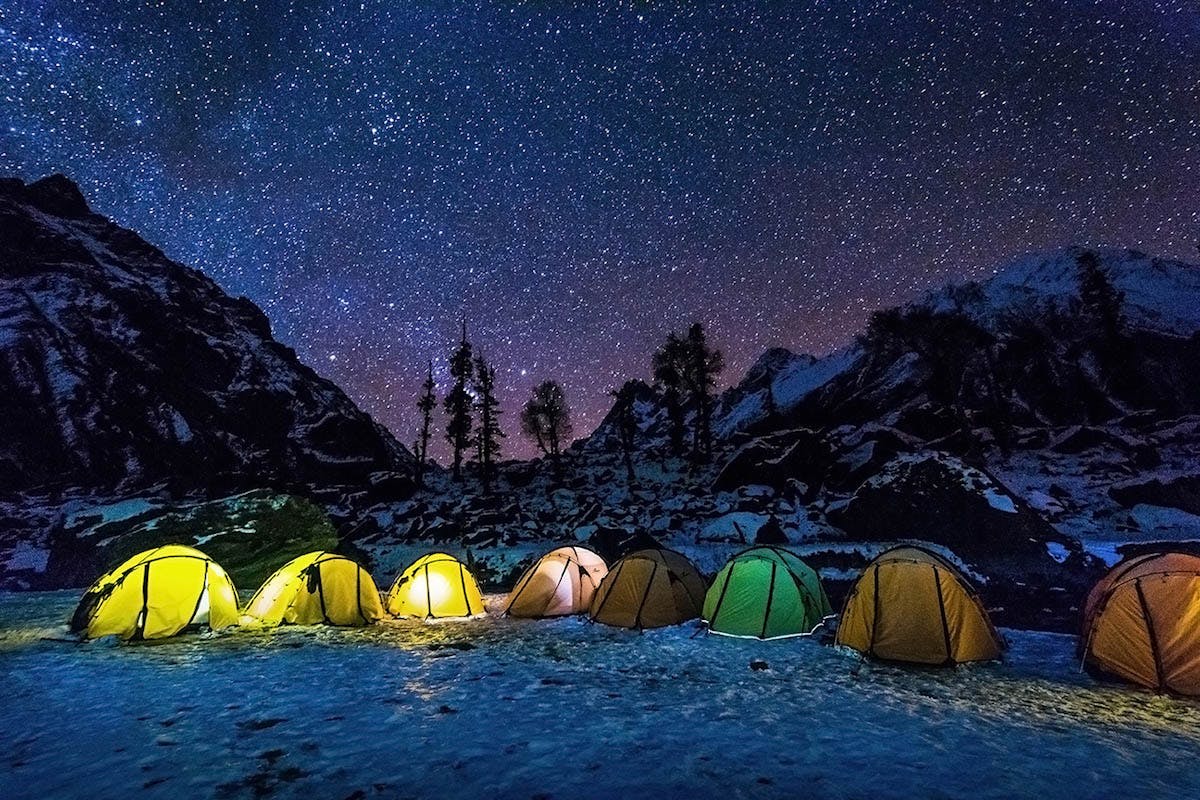 Colours of the night at Har ki Dun campsite
The lights of the campsite are no match to the Milky Way. For Satyen Dasgupta, this photograph is "A capture of what your naked eye can not see! The image shows the beautiful milky way night sky. The different colored tents under the open sky makes it heavenly. I loved the post processing image, considering the clarity and low light. The half tent on the right should have not been considered while framing."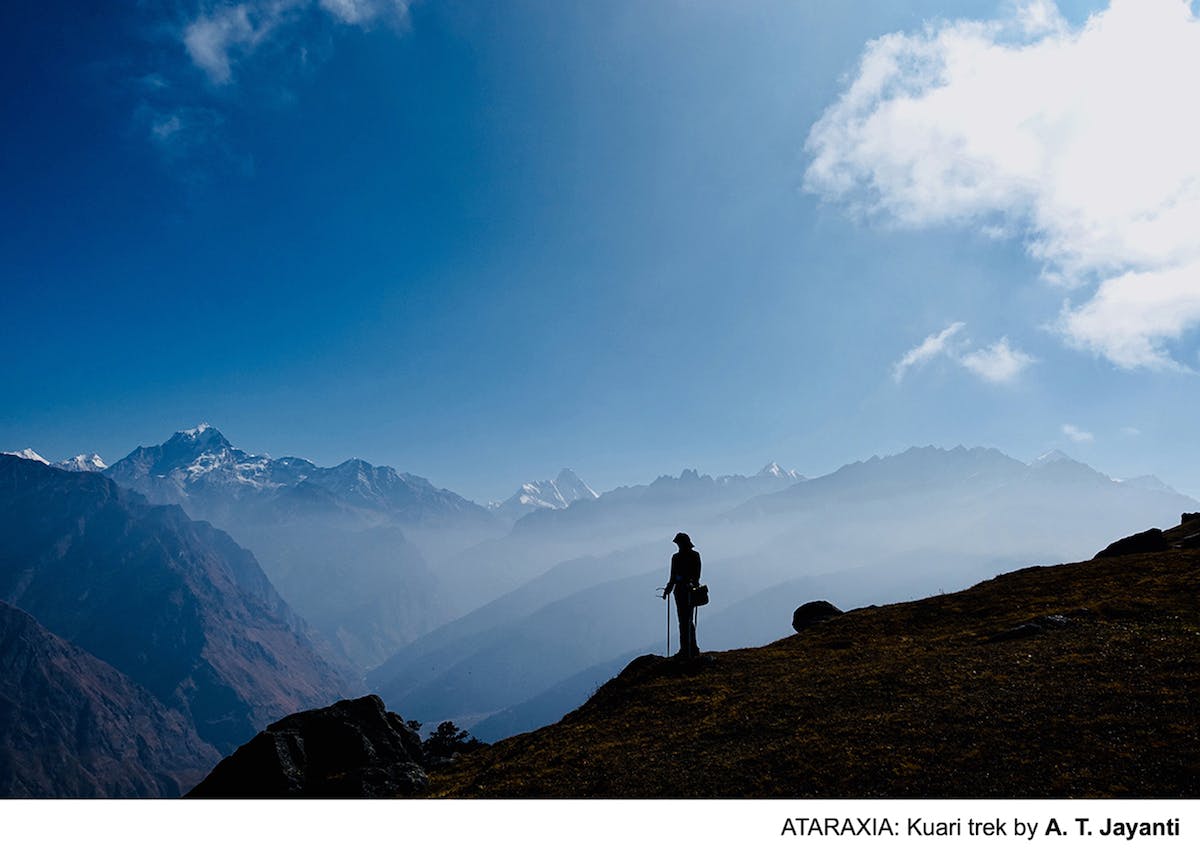 A trekker takes in the view of Mt Nanda Devi
Here is why Satyen Dasgupta had to say while nominating this picture: "A perfect amongst the mightiest! In the background, the depth and mountain range in the mid and background. The placement of girl in the foreground in silhouette makes it a perfect shot, an awesome frame."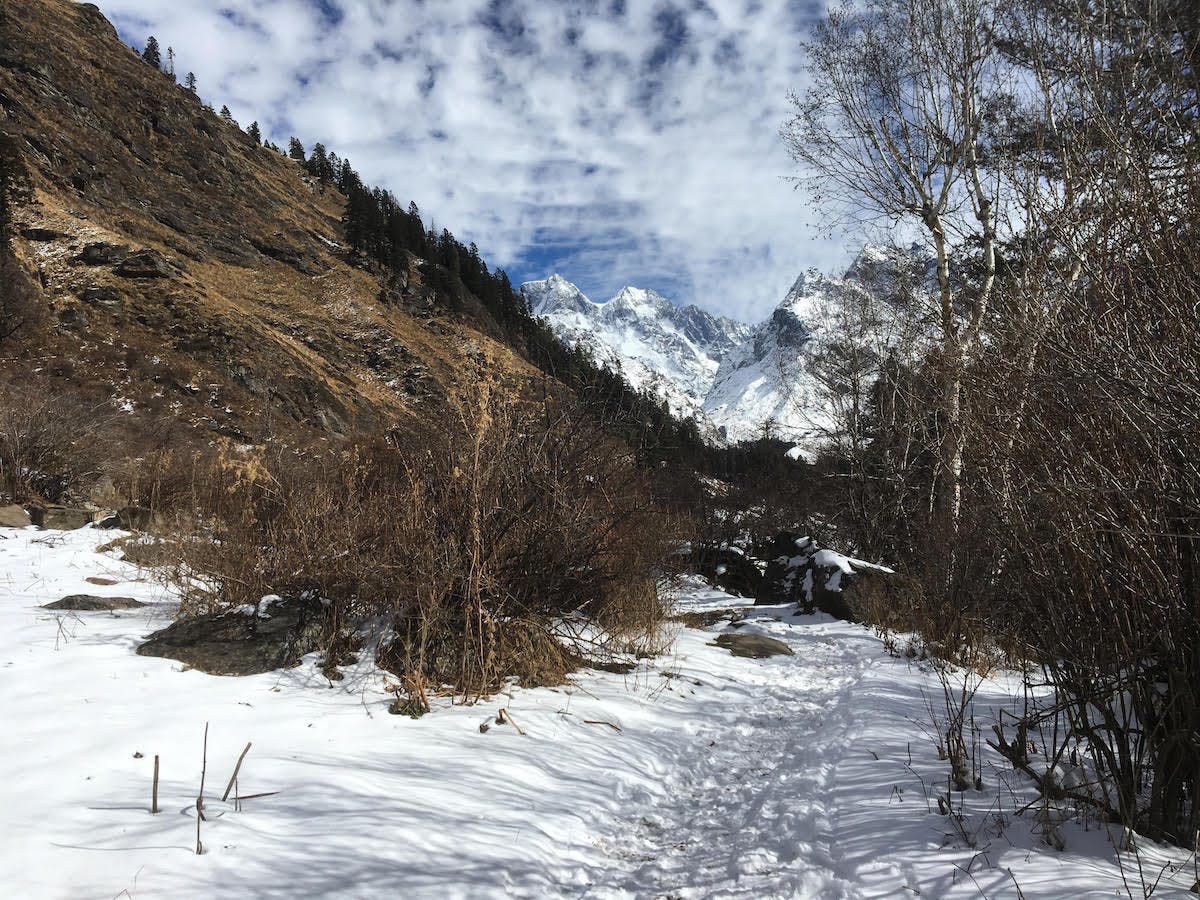 Trail to Har ki Dun
Our judge feels that "the trail to the mountains has been taken really well. And the photographer has also not forgotten the sharp peaks in the backgrounds. Though it's a color photograph, only 3 colors are visible, green, white and a little blue. It is missing only one human object, walking on the snow."
Saurabh Kulkarni – Sandakphu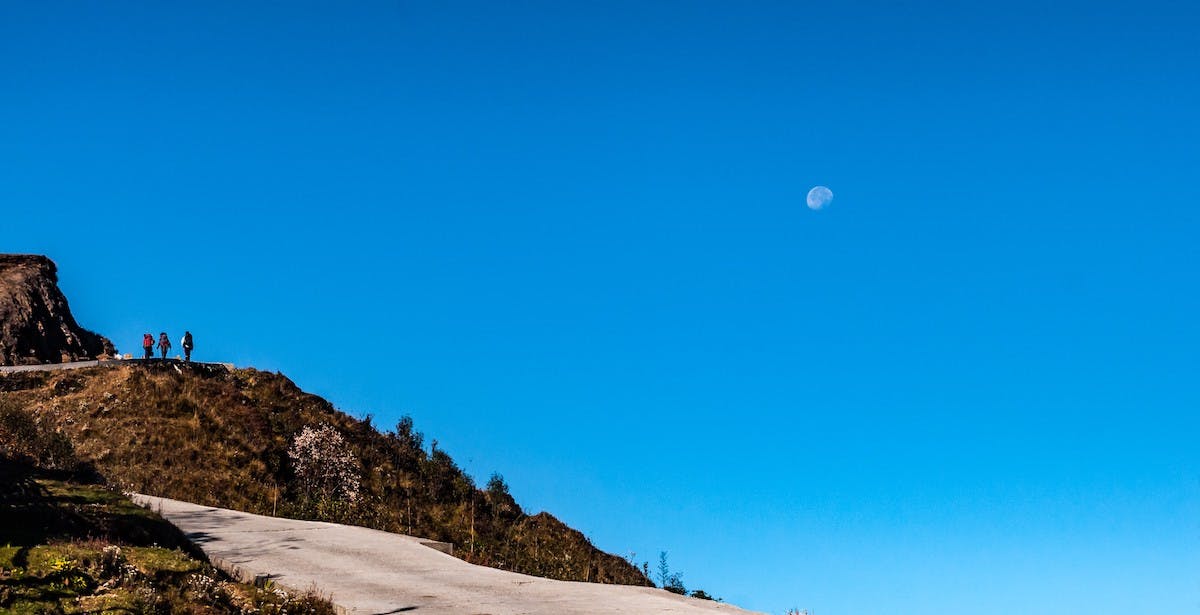 Enroute Kalipokhri campsite
The highlight of this photograph is the moon, prominent against the deep blue sky. Says our judge, "It's adding a little more beauty to the picture. A very simple yet a very strong trek composition."
Sign up for our much loved Weekly Mailer
We have terrific trekking tips, trek updates and trek talks to look forward to