Rookund - September/October 2013 Photo Contest
Share this story
Rookund - September/October 2013 Photo Contest
Category Photo Contest
The contest results are out !  The top three winning photos are below. Our Judge shares with you why the pictures turned up winners. Post your comments below.
First Prize: Rachith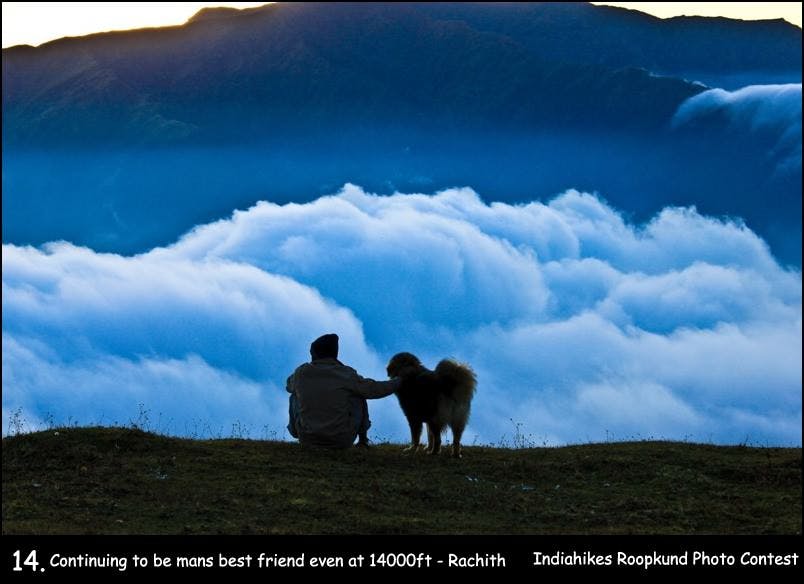 The top prize goes to No 14, Rachit's photograph of a trekker with dog.
A photograph needs to tell a story on its own. No words are required. Rachit's photograph tells a poignant tale of the connect between man and animal even in the distant mountains. The photograph is just not a capture of a deep bond, but fleshes it out with the trekkers faraway look and the dog's accompanying gaze in the same direction. As if saying, do you see what I see, my friend?
Second Prize: Girish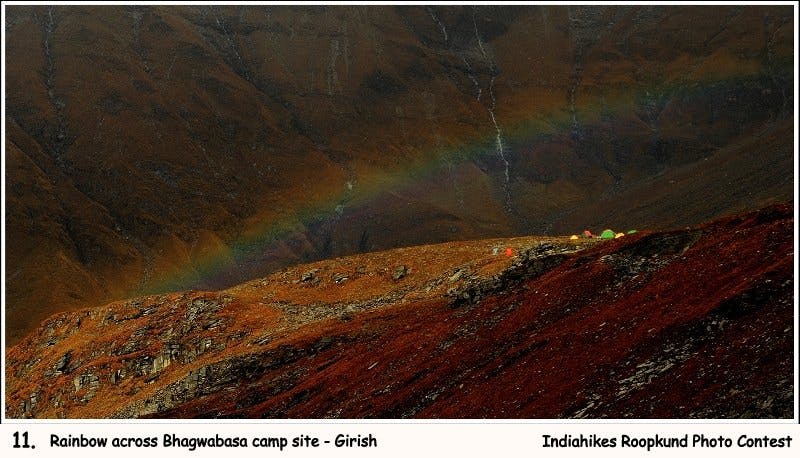 The Second prize goes to No 11, Girish of a rainbow over the Bhagwabasa camp site.
Rationale: Sometimes you need to be at the right place at the right time. Photographer Girish was not only there, but he managed to bring out the wonderful contrasting colours of the high altitude Bhagwabasa camp. The contrast of the brown tinged grasses and the red of the earth (actually a fungus) with the perfectly positioned trekkers hut is a beauty. The rainbow, without doubt is the show stopper.
Third Prize: Anant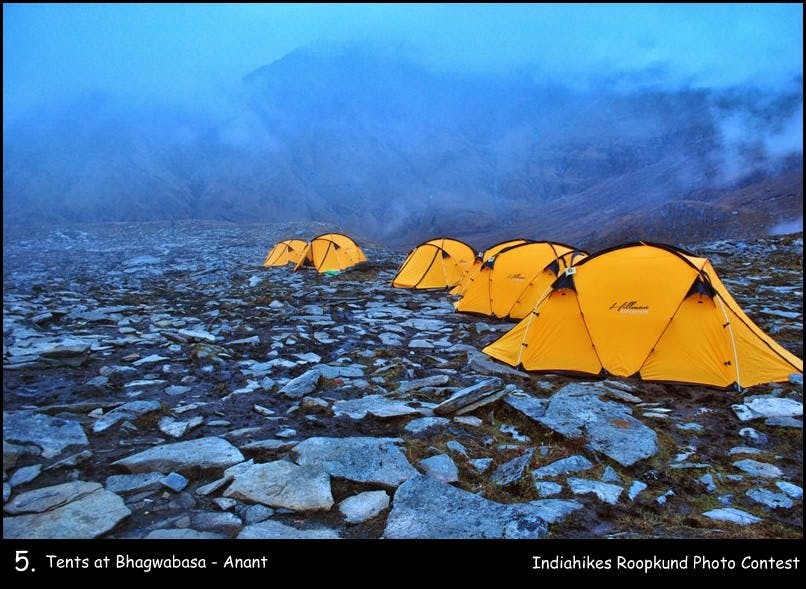 The Third prize goes to No 5 by Anant.Rationale: A photo always needs to speak a thousand words. The photo showcases the desolation of the Bhagwabasa campsite for what it is — a cold, stony location in the mountains. Yet, in the desolation, Anand's photograph brings a ray of hope with the bright yellow tents. His photograph showcases that for every negative there is a positive. The contrast speaks volumes.
Honorable mentions:
No 17 by Nikhil. Captures beautifully the hill lady's toothy shy laugh. It is not easy to capture emotions. Nikhil does well.
Here are the shortlisted 17 best photos of the Roopkund trek. Trekkers were asked to submit their best photos from the trek for the contest.
Our Judges will now run through these photos and choose one among them as the winner. Before the judge chooses, tell us which of these photos deserve the best photo award (use the comments box below).
The photographs selected here are in random order. The numbers attributed to the photos are to identify the photographer and does not denote any ranking by Indiahikes. Use the number and the name of the person to make your comments. Please click on the photo to view the enlarged image.
A note from Indiahikes:
The winners get the following awards from Indiahikes.
The winner of the photo contest gets a Rs 5,000 Trek Voucher from Indiahikes.
Rs 2,500
Rs 1,000
Nominations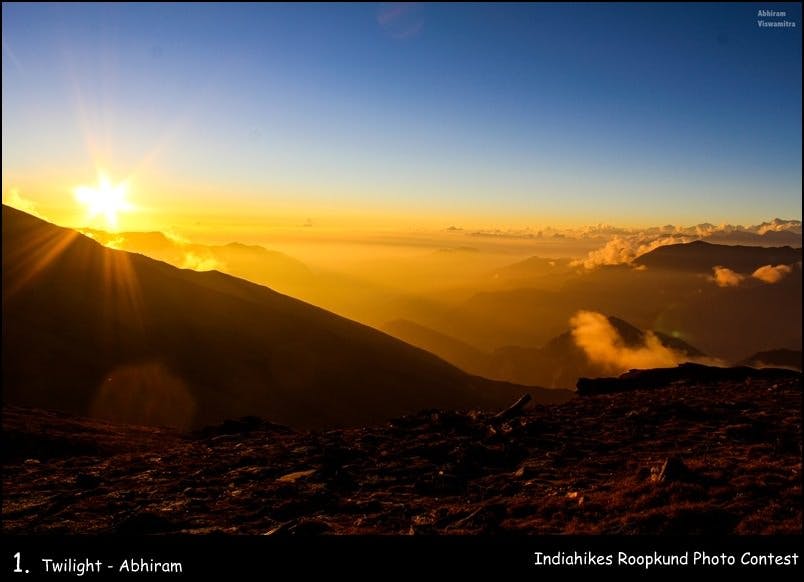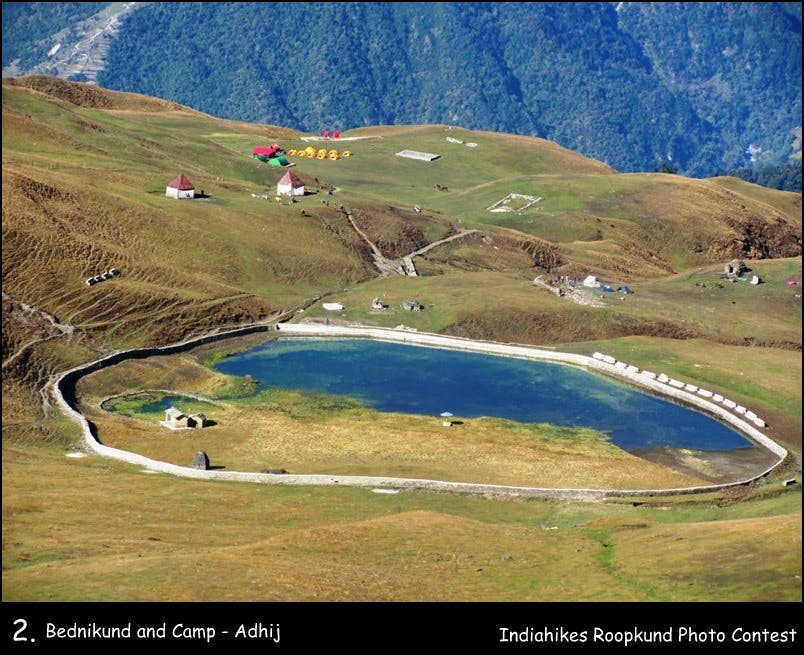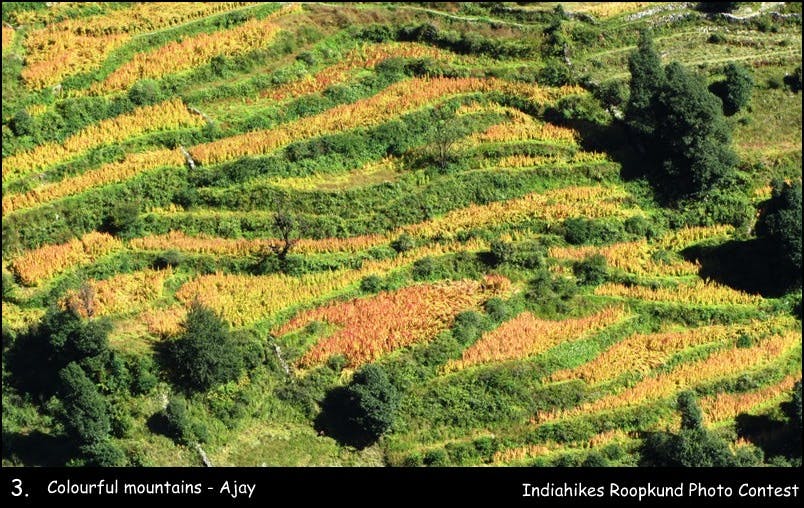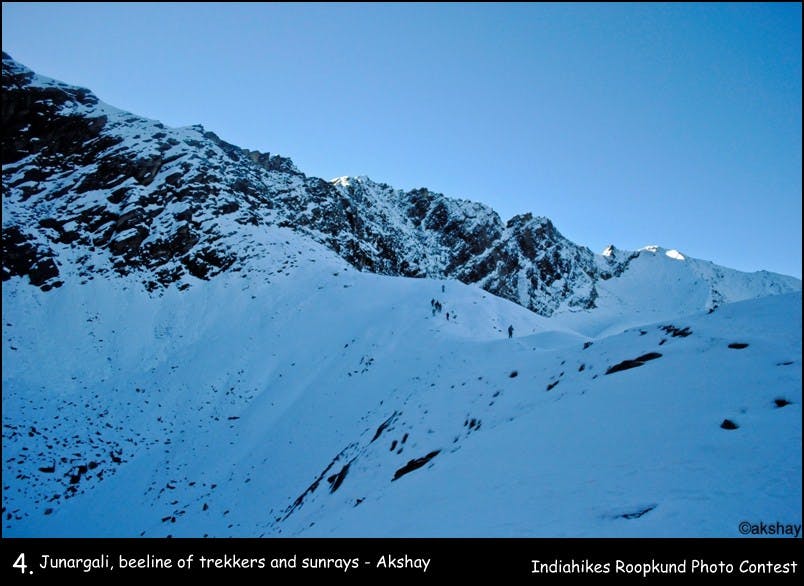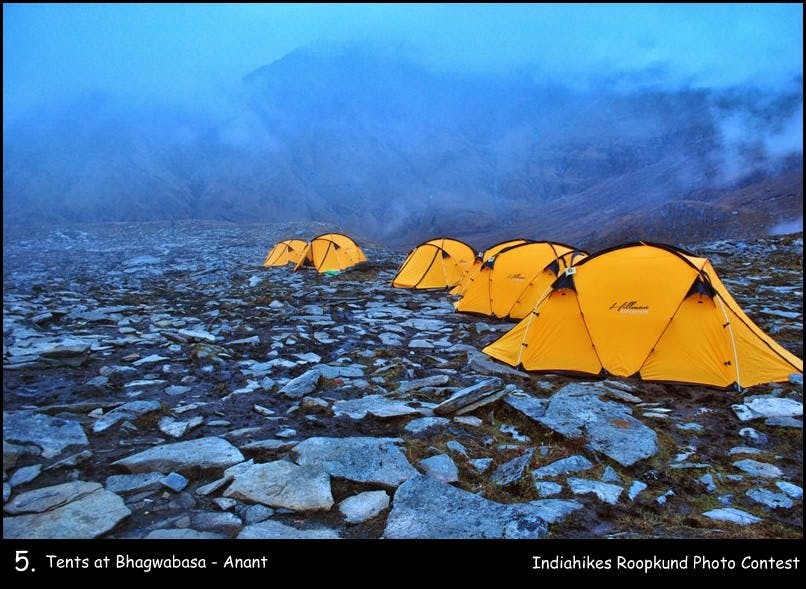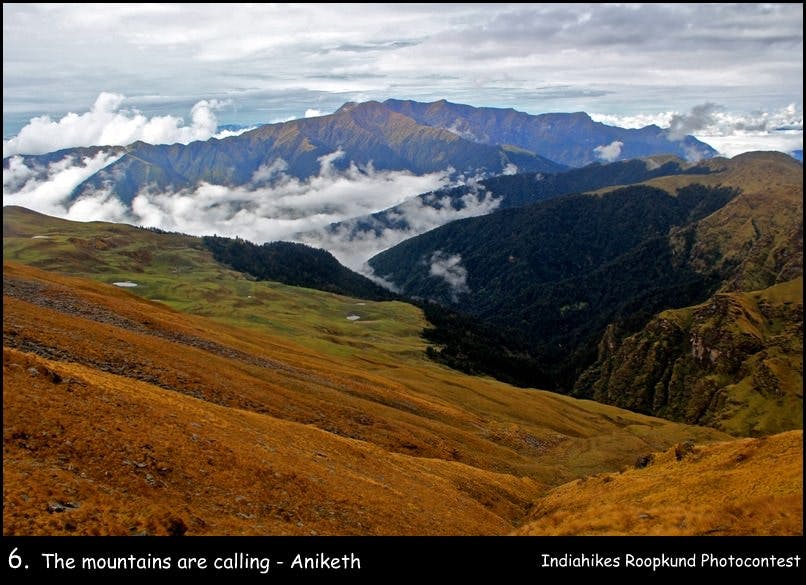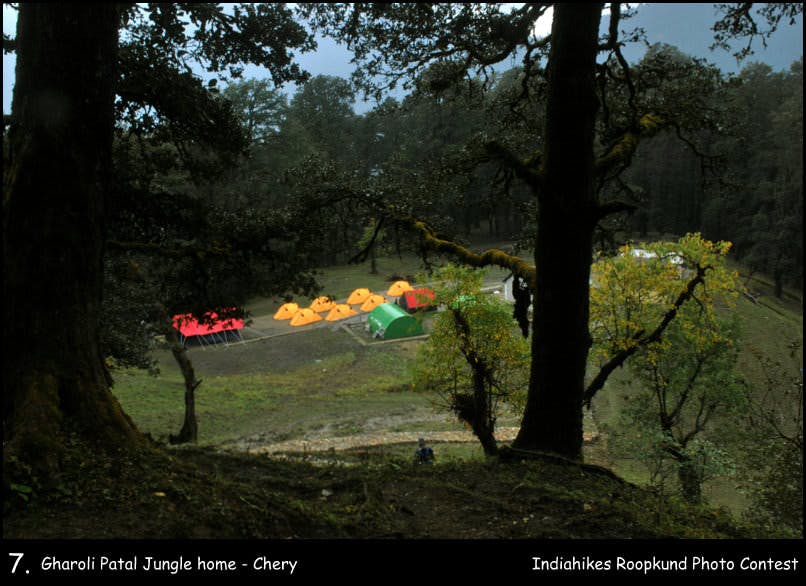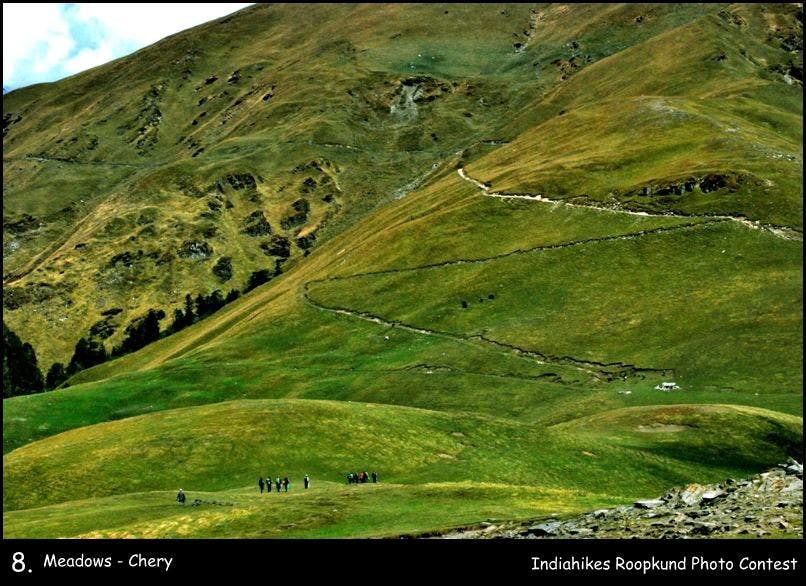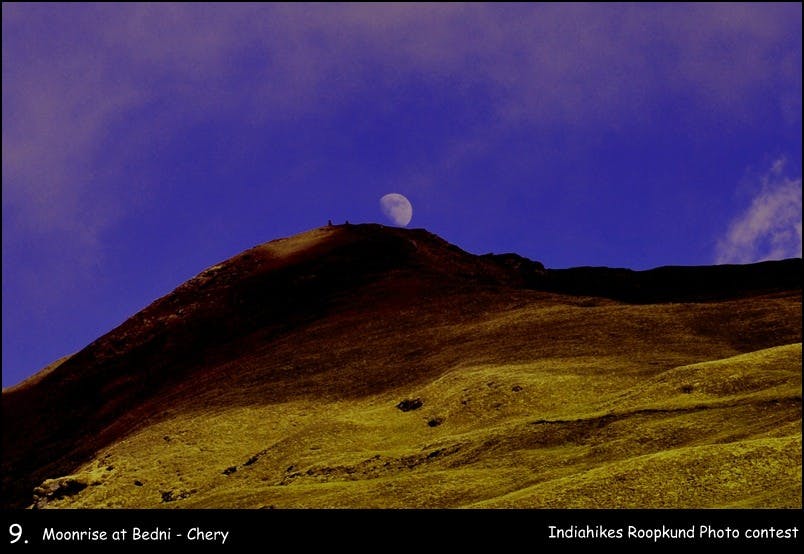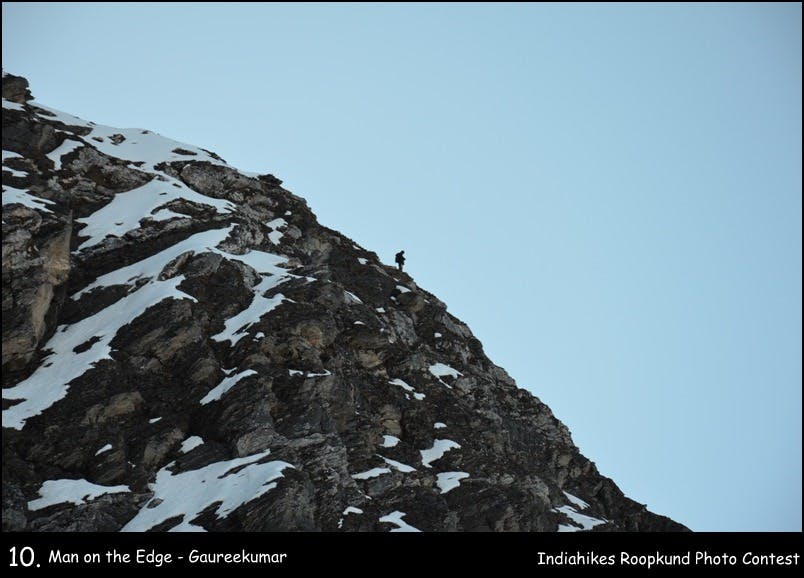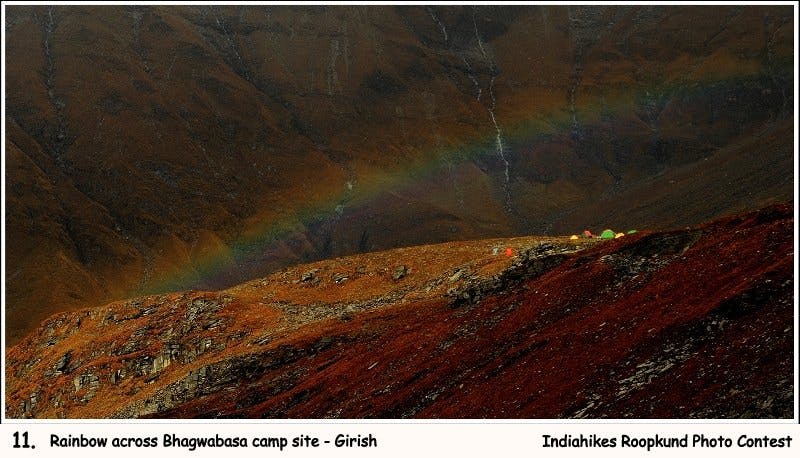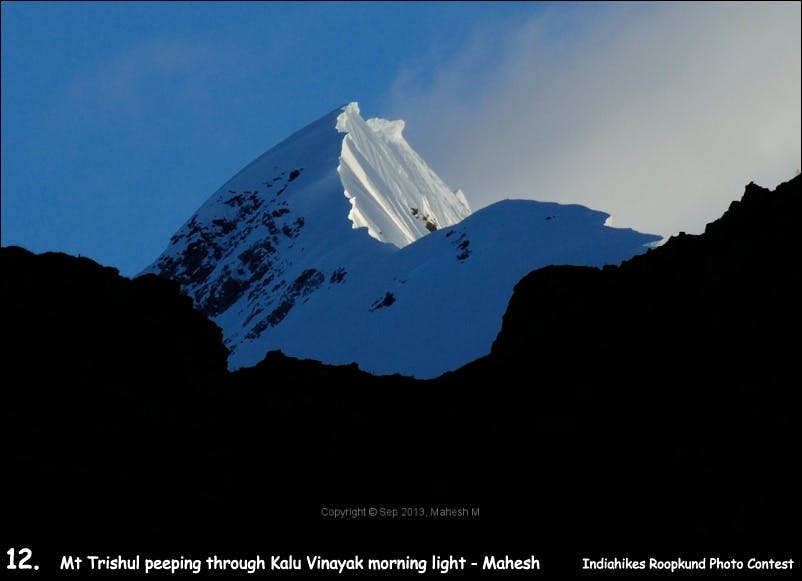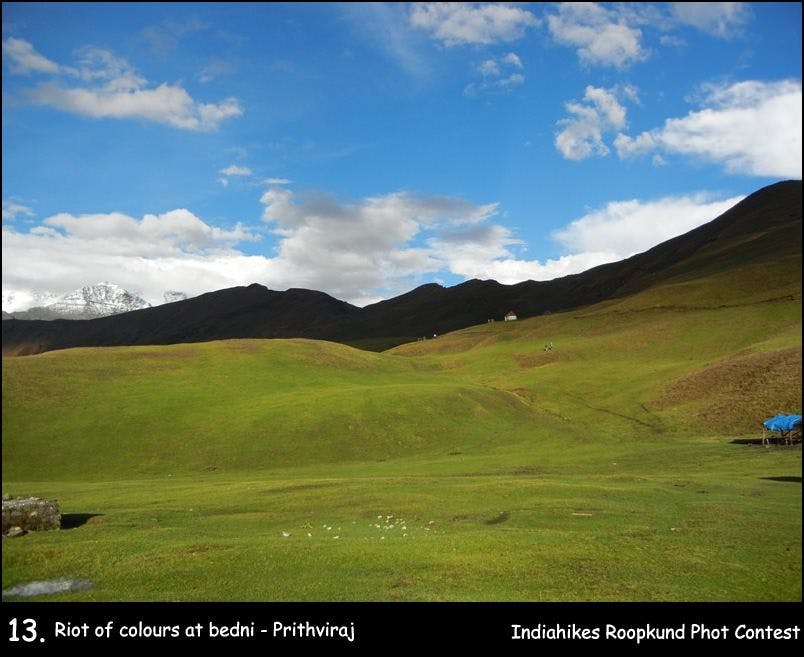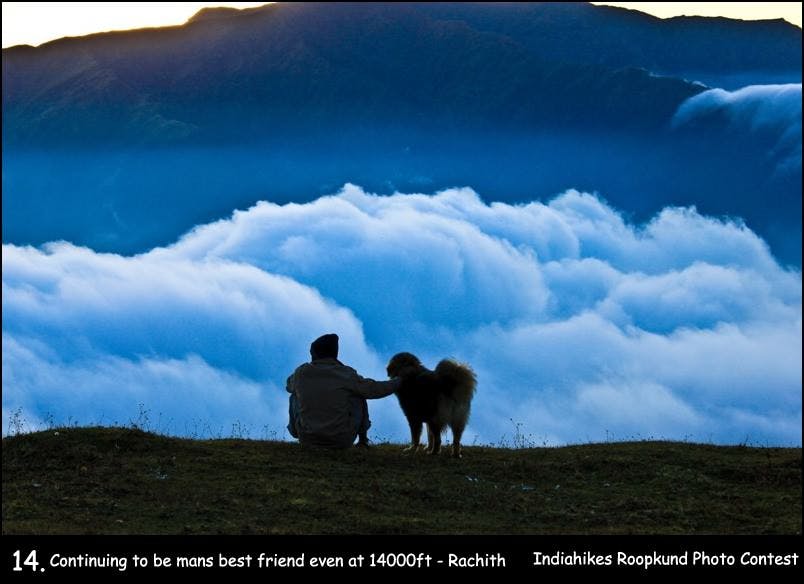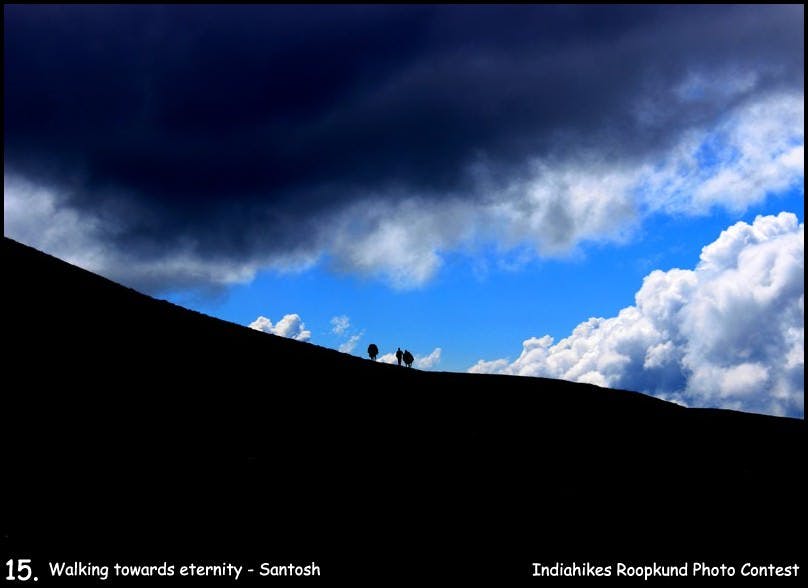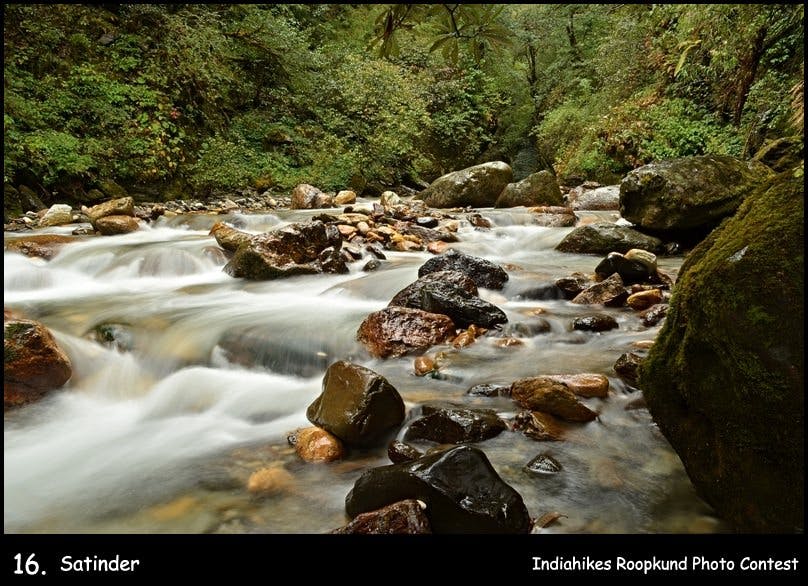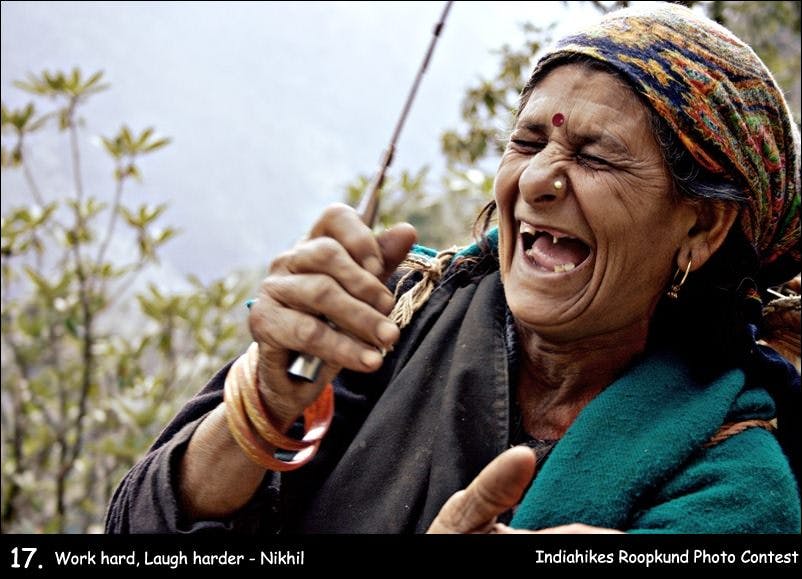 Sign up for our much loved Weekly Mailer
We have terrific trekking tips, trek updates and trek talks to look forward to