Dates Full? Choose our new trek, Ranthan Kharak for April
QUICK INFORMATION ON DEORIATAL CHANDRASHILA
HIGHEST ALTITUDE
12,083 feet / 3,683 meters
CLOAKROOM
A cloakroom is available to keep one bag (No valuables must be kept)
INDIAHIKES SPIRIT OF TREKKING
HIGHEST ALTITUDE
12,083 feet / 3,683 meters
Deoriatal Chandrashila Trek
The Best Summit Views Out Of All Treks
Seeing great mountain views is not easy. You have to get to a high vantage point to catch such a view. In Spring and summer, most such vantage points are rare. This is why at Indiahikes we treasure the Deoriatal Chandrashila trek so much.
The Chandrashila summit is a vantage point that stands unparalleled among our treks. From the top of the summit, you see perhaps the greatest mountain views of our Indian Himalayas. It is like a grand feast — there is so much to take in that you cannot take all of it in. It is an experience many trekkers cannot forget.
What do you see? From your left are the Gangotri range of peaks, Mt Thalaysagar, the Kedarnath and the Kedar dome. Mandani Parbat and Janhukut. The imposing Chaukhamba is right in front. Most of them are over 7,000 meters tall.
On your right are the Gauri Parbat, Hathi Parbat and Dunagiri. And then right ahead standing against the skyline in India's tallest mountain, Mt Nanda Devi. Trekkers find it hard to believe that they are seeing Mt Nanda Devi.
If that's not enough, to Mt Nanda Devi's right, etched against the skyline are Mt Nanda Ghunti and Mt Trishul. Two of the most beautiful mountain summits in our country.
It is not just the grand views. In Spring, the trek in itself is special. The trail snaking through goes through the canopy of oak and rhododendron trees is almost dream-like. This trek is picture-perfect and you have one of the best rhodo forests which set the mountains ablaze with colours during March, April!
For us, just to catch the sight of Mt Chaukhamba from the shores of the Deoriatal is worth doing the entire trek. The Deoriatal lake glittering with green meadow around. But looming and towering over the lake is Mt Chaukhamba.
Besides Deoriatal, camping at the campsite of Baniya Kund is a delight. The dense forests leading to the campsite are something that we don't get on other treks. And everything changes with the canopy of white everywhere.
Having said all that, the biggest thrill of the trek has to be the climb from Chopta to the Chandrashila summit. Climbing to the summit is an adventure that people do not forget in a lifetime. We have noticed trekkers breaking down in tears at the summit, such as the feeling of elation and a sense of accomplishment.
Deoriatal Chandrashila would be one of the better ones on our list for any beginners. Do not miss out on this opportunity.
Deoriatal Chandrashila Videos
Recommended Videos Before Going For The Trek
Quick Itinerary
A trek map of the Deoriatal Chandrashila trek
Drive from Rishikesh to Sari
Drive Distance: 190 km | Drive Duration: 7-8 hours | Pick up point for Indiahikes trekkers: Live Free Hostel, Rishikesh | Pick up Time: 7.30 am | Location of Indiahikes basecamp: Sari
Transport will be arranged at 7.30 am sharp. This cost has to be borne by trekkers and paid directly to the driver. The cost of the cab is Rs 6,500 per vehicle (5-6 seater) and Rs 9,000 per Tempo Traveller (12 seaters) for the transport one way.
Note: The process of your registration, health screening, and document verification starts at 4 pm. Ensure you reach Sari on time if you are travelling on your own.
Trek from Sari to Deoriatal
Trek Distance: 4.1 km | Trek Duration: 2.5 hours | Altitude Gain: 6,560 ft to 7810 ft
An easy day with a gradual climb on a well-defined rocky trail. It becomes steeper after the first 30 minutes. A short walk on even terrain after about two hours of climbing takes you to the campsite of Deoriatal.
Trek from Deoriatal to Syalmi via Rohini Bugyal
Trek Distance: 9.10 km | Trek Duration: 6-7 hours | Altitude Loss: 7810 ft to 7600 ft via 9,020 ft
A moderate ascent through a lovely forest trail full of rhododendron and maple trees. The trail is a picturesque one, to begin with, and eases off after an hour of ascent to reach Rohini Bugyal. Once you reach Rohini Bugyal, descend for an hour and a half to the Syalmi campsite.
Trek from Syalmi to Baniya Kund
Trek Distance: 5.40 km | Trek Duration: 6 hours | Altitude Gain: 7600 ft to 8,520 ft
An hour of descent till Akash Kamini river, followed by a steep ascent through dense forest. After two hours of climbing, it's a series of ascents and descents till Baniya Kund.
Trek from Baniya Kund to Chandrashila via Tungnath and back to Sari
Trek Distance: 13 km | Trek Duration: 7-8 hours | Altitude Gain: 8,520 ft to 12,083 ft via 11410 ft
Gradual ascent to Tungnath on a well laid out path, followed by a steeper climb to Chandrashila for about an hour. The descent is on the same path. Note: Tungnath temple opens only in summer and closes by Diwali.
Drive from Sari to Rishikesh
Drive Distance: 190 kms | Drive Duration: 7-8 hours | Drop off point for Indiahikes trekkers:: Live Free Hostel, Rishikesh | Drop off Time: 7 pm
You will reach Rishikesh between 6 and 7 pm. The cab costs will be Rs 7,500 per Bolero and Rs 10,500 per Tempo Traveler
Please note: The distance between campsites may vary by 100 meters depending the weather conditions and the route you take. The altitude may also vary by 100 feet for similar reasons.
IMPORTANT POINTS
➤Documents required: It is mandatory for trekkers to carry a copy of their photo id along with the mandatory documents of the Medical Certificate and Disclaimer form. This is required for trek permissions. The medical certificate along with the disclaimer form will be part of the Safety Check-in done by the trek leader when you arrive at the base camp.
➤Stay facility: Please note that you will be staying at Indiahikes Campus at Sari. At the Deoriatal campsite, it would be a Swiss Tent and has to be shared according to the number of beds in each tent. On our campsite of Syalmi and Baniya Kund, you will be staying 2 in a tent.
Do not leave getting your gears or anything else till the end. Do not bring any packaged food, tags from your new clothes or any waste with you. We follow a Dustbin Free Zone and No Wet Wipes Policy at our base camps in line with our spirit of Green Trails.
➤Cloakroom facility for excess luggage: We have a Cloak Room facility at the campus for excess luggage. You can collect this after your trek at Sari. Do not leave behind any valuables in the cloakroom.
➤Thinking of offloading your backpack? Think again: Indiahikes practices low-impact sustainable trekking in every aspect of the trek. Carrying your own personal backpack reduces your impact on the mountains by 20%. We expect all our trekkers to carry their own backpacks unless they have a justifiable reason not to. (Read our thoughts here)

A trek map of the Deoriatal Chandrashila trek
PRO-TIPS
Onward Travel
The journey is picturesque, as you pass through Devaprayag, the confluence of rivers Alakananda and Bhagirathi to form river Ganga. The entire journey traverses the mountainside, with the river flowing below you.
Return Travel
The return journey takes you through the same places which you had taken during your Onward journey to reach Sari. If you reach Rishikesh early, then you can go through these tips on things to do around Rishikesh -
Download the GPX file for your Deoriatal Chandrashila Trek
We go to great lengths to ensure you have a safe trek. So here's a GPX file to help you navigate without getting lost.
3D Trail
Deoriatal Chandrashila is Best Discovered Through Pictures
Indiahikes campus at Sari located amidst the fields is designed for trekkers to come together and spend quality time with each other.
Picture by: Akshay Kevin
Indiahikes Community Campus
Explore the Deoriatal Chandrashila trek in winter
Deoriatal-Chandrashila is one of the newest treks to do in peak winters. It was opened only in the winter of 2022. Yet, in this short time frame, it has captured the imagination of trekkers.
During peak winters, the entire face of the Chandrashila summit is covered in deep, white snow. Photo from Indiahikes Archives
Trekkers love the exhilarating climb on snow towards the Chandrashila Summit. Picture by Indiahikes trekker
The mystical Deoriatal lake doesn't freeze even during peak winters when the surroundings are immersed in snow. Picture by Avijit Jamloki
What I Like and Don't Like About the Deoriatal Chandrashila Trek
What I Like About the Deoriatal Chandrashila Trek
Know Your Trek
We have always wanted trekkers to be well-informed before they go on a Himalayan trek. Knowledge is the difference between a safe trek and a dangerous one. It's also the difference between a wholesome experience and a superficial experience.
Use this section to learn about the Deoriatal Chandrashila trek. It has in-depth information about each day of the trek, what to expect, and how you need to prepare for it. Many years of expertise have gone into this content. Trekkers find that extremely useful.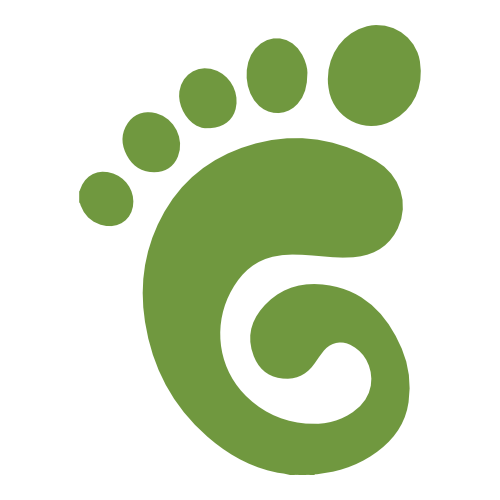 Leaving the mountains better than we find them
At Indiahikes, we focus on bringing in new practices that can reduce our impact on the environment.  This is done through constant R&D.  Once these new practices are implemented we focus on achieving the results consistently on all our treks. You will see this as part of our G6 practices. 
Golden 1: Green Sweep - Clean the trail of visible litter.  We have collected more than 1,00,000 kgs of waste since 2016.
Golden 2: Segregation At Source - Segregate all waste collected so that we do not add all this waste to the landfill.  We have diverted 50% of the waste from landfill through segregation
Golden 3: Food Composting - All our kitchen waste is composted into useful humus for the mountain soil.  All food waste is either eaten by mules or composted at source.
Golden 4: Biotoilets - All our human waste is composted at source through our specially designed dry toilet pits. 
Golden 5: Water efficient dispenser  - We have reduced our waste used per trekker by 70% through specially designed water dispenser systems.
Golden 6: Save energy - We use solar panels for our energy use at our campsites.  We are also in the process of redesigning our stove and menu to reduce the amount of gas used on our treks.
Our trekkers are a big part of us keeping our promise to leave the mountains better than we found them. 
Indiahikes trekkers do not carry anything that can harm the environment - be it wet wipes, or any packaged food on the trek.  In fact they practice a zero waste trek.
Indiahikes trekkers do not buy any packaged food in the dhabas on the trek - they do not take part in feeding the demand for packaged food 
Indiahikes trekkers clean the trails of waste using the eco bag as part of the Green Sweep Initiattive 
Indiaihikes trekkers carry their own backpack on the trek. They do not offload unless absolutely necessary
Indiahikes trekkers do not pee/poop near any water source 
Indiahikes trekkers do not stray away from the marked trail
Trekkers who sign up with us pledge to follow these practices.  When you sign up with us, you do too.
How you can be a Green Trails Crusader on the Deoriatal Chandrashila trek? - There are 3 major waste hotspots which you can collect and leave the mountains better. One is near Chopta before the summit climb to Chandrashila, the second would be on the summit and close to Tungnath and the third spot is Burj Gali meadows.
Everything you do on a trek creates an impact. The trail you trek on, the water you use, the waste you generate, how you poop, how you cook, what you eat — everything has an impact. The higher the impact, the greater the damage to the environment. 
Yet, when done sustainably, trekking is one of the most environment-friendly sports.
When you trek with Indiahikes, you trek to leave the mountains better than we found them.  This is part of our Green Trails promise.
Why fitness matters on the Deoriatal Chandrashila Trek
On Easy-Moderate treks, you're likely to trek around 5-6 km each day. Expect gradual ascents and descents along the way. The maximum altitude will be about 12,500 ft. There are no technical sections on these treks, but there could be small sections of steep gradients or tricky patches that require you to be surefooted.
Your goal is to comfortably run 5 km within 38 minutes.
Note: If you are above the age of 58 years, you'll also need to submit your Treadmill Test within 7 days of registration.
Things Nobody Tells You About Deoriatal Chandrashila
Did you know Deoriatal Chandrashila is one of the best treks for birders?
Given that the Deoriatal-Chandrashila trek is in the heart of the Kedarnath Musk Deer Sanctuary, it has a few of the most heavily forested trails. Along with the forests, come a plethora of birds!
Most of our birders choose this trail to catch sight of a few rare birds -- including the gorgeous Himalayan Monal! The section from Chopta to Chandrashila is especially well-known for monal sightings.
Watch the video here, where we interview expert bird photographer, Ajit Hota, who shares tips on when and where to spot these birds!
Lord Rama's Meditation on the peak
An interesting myth is the story of Lord Rama meditating on top of the Chandrashila peak.
After defeating Ravana in the battle of Lanka, Lord Rama was finding a way to atone for his sins. It is believed that he decided to meditate on the Chandrashila peak.
This was Lord Rama's way of engaging in severe penance after the Ramayana.
Origin of the Tunganath temple
Another fascinating legend is that of the Tunganath temple, the highest Shiva temple in the world.  
After the Mahabharata war, Lord Shiva was upset with the Pandavas for their gruesome killing. The Pandavas found a way to please, venerate and celebrate Lord Shiva; they built the blissful Tunganath temple.
The Pandavas were thus freed from their sins.
Story of the Deoriatal Lake
Anyone on the Deoriatal Chandrashila trek would notice the captivating Deoriatal Lake which has a unique story of its own.
 As the legend goes, four brothers of the Pandava clan once visited the pristine lake during their exile. The lake was then a bathing spot for gods,  guarded by a crane - Yaksha. Despite Yaksha's warnings, the brothers decided to sip water. As a consequence, Yaksha punished them, leading to their immediate death.
The four brothers were then resurrected back to life, only when the fifth brother, Yudishtir, arrived and apologized to the crane.
Dates Full? Choose our new trek, Ranthan Kharak for April
Sign up for our much loved Weekly Mailer
We have terrific trekking tips, trek updates and trek talks to look forward to