QUICK INFORMATION ON DAYARA BUGYAL
HIGHEST ALTITUDE
11,950 feet / 3,642 meters
CLOAKROOM
A cloakroom is available to keep one bag (No valuables must be kept). Anything beyond one bag is chargeable at Rs 500 per luggage.
FAQ
Get the about the trek answered here
INDIAHIKES SPIRIT OF TREKKING
HIGHEST ALTITUDE
11,950 feet / 3,642 meters
Why Trek To Dayara Bugyal
The Most Beautifully Landscaped Meadow of our Country
Dayara Bugyal is a favourite trek among our seasoned trekkers at Indiahikes.
"This trek is superbly rewarding at any time of the year. The forests are splendid in spring, the meadows are an unbeatable green in summer, and they turn orange in autumn, with striking mountain views. The snowscape in winter is a world on its own. You can go any time, and you'll not be let down," shares Sandhya UC, co-founder of Indiahikes.
On this trek, we have a soft spot for the meadows, which is perfect. "The meadows are so meticulously landscaped that there isn't a single rock or tree out of place." "With the majestic Gangotri mountain range in the background, the rewards are massively disproportionate to the effort you put in," Sandhya says. It's no surprise that it's popular with beginners as well.
The reason Dayara Bugyal is so breathtakingly beautiful is because of its location. The meadow is at an elevation of over 10,000 feet. From Dayara, you can see the Greater Himalayan range in all its beauty. The majestic summits of the Gangotri range, including Bandarpunch, Kala Nag, Srikanth, Jaonli, and Draupadi Ka Danda, are so close that you can almost touch them. Trekkers spend hours just watching the sunset over these mountains. 
The meadow is famous for its alpine flowers, which bloom in a riot of colours during the summer. The most common flowers include Himalayan blue poppies, daisies, and primroses.
The oak and rhododendron forests that surround the meadow are a beautiful contrast to the snow-covered mountains. The trek is home to several species of birds, including the Himalayan monal, the state bird of Uttarakhand.
Quick Itinerary
A route map of the Dayara Bugyal Trek
Drive From Dehradun to Raithal
Drive Distance: 185 km | Drive Duration: 9 hours | Pick up point for Indiahikes trekkers: Grand Legacy Hotel, Dehradun | Pick up Time: 6.30 am | Location of Indiahikes basecamp: Raithal
Transport will be arranged at 6.30 AM. This cost has to be borne by trekkers and paid directly to the driver. Cost of the cab – Rs 6,500 per vehicle for an SUV, shared among 5-6 trekkers, or Rs 10,000 per vehicle for a Tempo Traveller, shared among 11-12 trekkers.
Trek from Raithal to Gui
Trek Distance: 6 km | Trek Duration: 5 hours | Altitude Gain: 7,142 ft to 9,630 ft
Trek from Gui to Chilapada
Trek Distance: 2 km | Trek Duration: 2-3 hours | Altitude Gain: 9,630 ft to 10,515 ft
Trek from Chilpada to Nayata via Dayara Top
Trek Distance: 9.25 km | Trek Duration: 6-7 hours | Altitude Gain and Loss: 10,515 ft to 9,186 ft via 11,950 ft
Trek from Nayata to Raithal
Trek Distance: 4 km | Trek Duration: 4-5 hours | Altitude Loss: 9,186 ft to 7,142 ft
Drive back from Raithal to Dehradun
Drive distance: 185 km | Trek Duration: 9 hours | Drop off point for Indiahikes trekkers: Hotel Grand Legacy, Dehradun | Drop off Time: 6 pm
Please note: The distance between campsites may vary by 100 meters depending the weather conditions and the route you take. The altitude may also vary by 100 feet for similar reasons.
IMPORTANT POINTS
➤Documents required: It is mandatory for trekkers to carry a copy of their photo id along with the mandatory documents of the Medical Certificate and Disclaimer form. This is required for trek permissions. The medical certificate along with the disclaimer form will be part of theSafety Check-indone by the trek leader when you arrive at the base camp.
➤ Stay facility: Your accommodation will be organised in Swiss tents at our Raithal Campus. After getting on the trail, you will be camping in Hillman Tents designed for high altitude expeditions by Indiahikes.
➤ Cloakroom facility for excess luggage: We have a cloakroom facility available at the basecamp for extra luggage. Every trekker is permitted to leave behind one piece of luggage at no charge. Anything beyond one piece of luggage is chargeable at Rs 500 per luggage. (The luggage could be a backpack / suitcase / duffel bag or anything similar.).
➤ Thinking of offloading your backpack? Think again: Indiahikes practices low impact sustainable trekking in every aspect of the trek. Carrying your own personal backpack reduces your impact on the mountains by 20%. We expect all our trekkers to carry their own backpacks unless they have a justifiable reason not to. (Read our thoughts here)
A route map of the Dayara Bugyal Trek
PRO-TIPS
➤ If you're travelling by train, choose the Jan Shatabdi Express as it sits well in your travel plan. It leaves Delhi by 15:20 and reaches Dehradun station at 21:10. You'll get a good night's rest.
➤ While returning, the DNN Kota Special Train, which starts at 22.50 from Dehradun and reaches Delhi (H Nizamuddin Station) at 04:35 will suit your return schedule well.
Download the GPX file for your Dayara Bugyal Trek
We go to great lengths to ensure you have a safe trek. So here's a GPX file to help you navigate without getting lost.
3D Trail
Stunning Photos To Take You Through Dayara Bugyal Trek
With the onset of spring, the tiny wildflowers on rolling green meadows makes for the best summit experience on the trek.
Picture by: Venkat
The Dayara Meadows
Why Dayara Bugyal Is A Great Trek For Families
At Indiahikes, we have always been on the lookout for a good trek where a family can trek together with children. Very few Himalayan treks are suitable for this, given the long distances, altitudes and tough terrains. But Dayara Bugyal creates the perfect atmosphere for families. Here is a small photostory:
The trek has beautiful forests where children can connect with nature. Picture by Vishnu Sivanandan
We have always believed that nothing brings a family together like trekking can. This trek allows enough leisure time where families can spend quality time and create stronger bonds.
One of the biggest benefits of exclusive family treks is that children bond with other children. (Here are the benefits.) The campsite settings at Dayara allow children to safely step outside and engage with other children. Picture by Vishnu Sivanandan
What I Like and Don't Like About the Dayara Bugyal Trek
What I Like About the Dayara Bugyal Trek
Know Your Trek
We have always wanted trekkers to be well-informed before they go on a Himalayan trek. Knowledge is the difference between a safe trek and a dangerous one. It's also the difference between a wholesome experience and a superficial experience.
Use this section to learn about the Dayara Bugyal trek. It has in-depth information about each day of the trek, what to expect, and how you need to prepare for it. Many years of expertise have gone into this content. Trekkers find that extremely useful.
We recommend jogging as the best routine to get fit for a trek. It works on the same muscles that you use while trekking — your calves, glutes and hamstrings. It helps increase your stamina day by day. It is also an easy routine that does not require any equipment or tools.
Fitness target: 
This trek requires you to be able to cover 5 km in under 38 minutes. This is the minimum fitness required for this trek.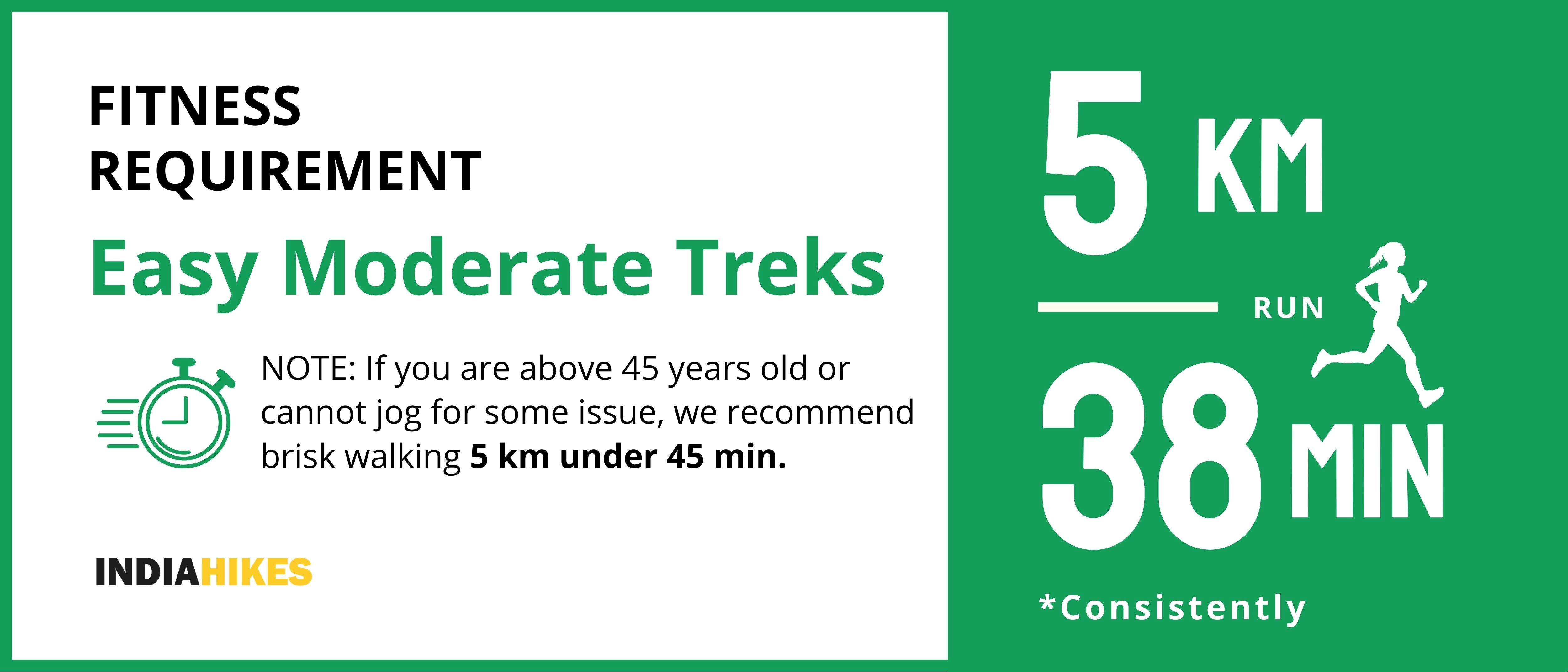 How to achieve this fitness? 
Start jogging at least 4 days a week 
If you cannot run 5 km immediately, start with 2 km and increase to 5 km over 2-3 weeks.
Once you're able to run 5 km, increase your pace day by day. 
Gradually increase your pace and bring it down to 5 km in less than 38 mins.
You must be able to run 5 km in 38 mins consistently for at least 2 weeks before the trek. 
This trek requires at least 6-8 weeks of preparation. The longer, the better. So plan your trek soon and start preparing. 
Here's a complete guide to get you trek fit.
Strength training tips:
How to get Fitness Approval from the Indiahikes team:
Every trekker needs fitness approval from the Indiahikes team 20 days before the trek date. Without this, you will not be allowed on the trek. 
What to upload? 
A minimum of 3 screenshots of your runs/jogs/walks/cycling 
Monthly summary of your routine
Why fitness matters: 
Every high-altitude trek comes with a set of challenges. Steep ascents and descents, uneven terrain, snow walks, stream crossings, pass crossings, and summit climb. Even the easiest of treks have some of these challenges if not all of them. Without fitness, trekkers struggle, get injured easily, lag behind, or simply fail to complete the trek. 
At Indiahikes, we take pride in the fact that our trekkers are among the fittest in the country. Those who do not meet the fitness requirements are often sent back. Our philosophy is that trekking and fitness go hand in hand. Without fitness, there's no trekking.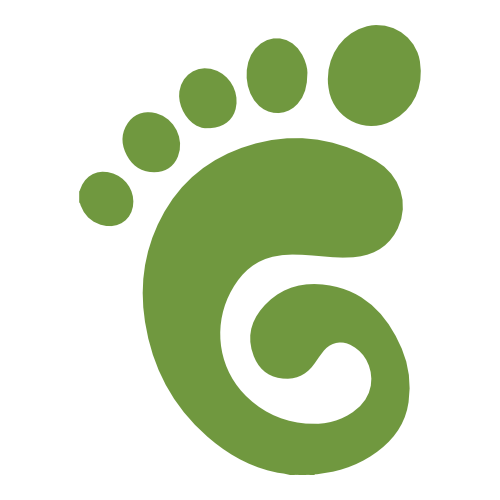 Leaving mountains better than we find them
At Indiahikes, we focus on bringing in new practices that can reduce our impact on the environment.  This is done through constant R&D.  Once these new practices are implemented we focus on achieving the results consistently on all our treks. You will see this as part of our G6 practices. 
Golden 1: Green Sweep - Clean the trail of visible litter.  We have collected more than 1,00,000 kgs of waste since 2016.
Golden 2: Segregation At Source - Segregate all waste collected so that we do not add all this waste to the landfill.  We have diverted 50% of the waste from landfill through segregation
Golden 3: Food Composting - All our kitchen waste is composted into useful humus for the mountain soil.  All food waste is either eaten by mules or composted at source.
Golden 4: Biotoilets - All our human waste is composted at source through our specially designed dry toilet pits. 
Golden 5: Water efficient dispenser  - We have reduced our waste used per trekker by 70% through specially designed water dispenser systems.
Golden 6: Save energy - We use solar panels for our energy use at our campsites.  We are also in the process of redesigning our stove and menu to reduce the amount of gas used on our treks.
Our trekkers are a big part of us keeping our promise to leave the mountains better than we found them. 
Indiahikes trekkers do not carry anything that can harm the environment - be it wet wipes, or any packaged food on the trek.  In fact they practice a zero waste trek.
Indiahikes trekkers do not buy any packaged food in the dhabas on the trek - they do not take part in feeding the demand for packaged food 
Indiahikes trekkers clean the trails of waste using the eco bag as part of the Green Sweep Initiattive 
Indiaihikes trekkers carry their own backpack on the trek. They do not offload unless absolutely necessary
Indiahikes trekkers do not pee/poop near any water source 
Indiahikes trekkers do not stray away from the marked trail
Trekkers who sign up with us pledge to follow these practices.  When you sign up with us, you do too.
Everything you do on a trek creates an impact. The trail you trek on, the water you use, the waste you generate, how you poop, how you cook, what you eat — everything has an impact. The higher the impact, the greater the damage to the environment. 
Yet, when done sustainably, trekking is one of the most environment-friendly sports.
When you trek with Indiahikes, you trek to leave the mountains better than we found them.  This is part of our Green Trails promise.
Things Nobody Tells You About Dayara Bugyal
Did you know Dayara Bugyal is connected to two other alpine meadows?
If you have a bit of adventure in your heart, you can explore two more alpine meadows from Dayara Bugyal -- Siyari Bugyal and further ahead, Gidara Bugyal.
Siyari Bugyal is a lot easier to access, via Devkund, a ridge that leads to Siyari from Dayara.
Gidara Bugyal is a lot more difficult to access and requires good fitness levels.
Other Treks Like Dayara Bugyal
KEDARKANTHA TREK
One of the Finest Summit Climbs for Beginners
Deoriatal Chandrashila
The Best Summit Views Out Of All Treks
Phulara Ridge Trek
The Best Ridge Trek In Our Country
Sign up for our much loved Weekly Mailer
We have terrific trekking tips, trek updates and trek talks to look forward to