Can You Help Us With Photographs Of This Trek?
We are looking to enrich this documentation with more photos. Pictures go a long way in explaining the trail, more than words ever can. If you have done this trek, can you share your photos with us? We will include them on this page, with due credit to you.Click here to contribute.
The Complete Guide to Chatakpur – Tiger Hill Trek
Chatakpur Tiger Hill Trek takes you on an enchanting jungle trail from the lonely village trails of Chatakpur takes you through enchanting glades of Senchal Wildlife Sanctuary, all the way to Tiger Hill. An overnight camp at Chatakpur makes this an unbeatable weekend trek around Darjeeling. To add to that, the views from the watchtower near Chatakpur, of the Kanchenjunga and Everest peaks, are out of this world!
The 7 km trek on day one, takes you through organic orchards and dense forests. The pin-drop silence throughout the trail is a refreshing change from a crowded urban landscape.
As you reach the penultimate heights of Tiger Hill, the grand view of the peaks, with Darjeeling town nestled below is breathtaking. The downhill trek to Darjeeling takes you through a pretty Senchal Lake and a few charming Buddhist monasteries.
➤ Highlights
An unbeatable weekend trek along with the Kanchenjunga.
Pin drop silence on the trail.
Views of a few charming Buddhist Monasteries.
➤ Trail Information
Day 1: Sonada to Chatakpur
Altitude: 1,997 m to 2,403 m
Time took: 2-3 hours
Distance: 7 km 
At Sonada, enter the Senchal Wildlife Sanctuary. The trail is marked and well-maintained by the Forest Department. It's an earthy jungle trail that stretches to Chatakpur. There are organic farms and orchards on the way. In between, the trail meets a motorable road that can only be driven on by a Jeep or an SUV. The basic idea is to climb up the forest ridge on your left. The trail gradually ascends to Chatakpur.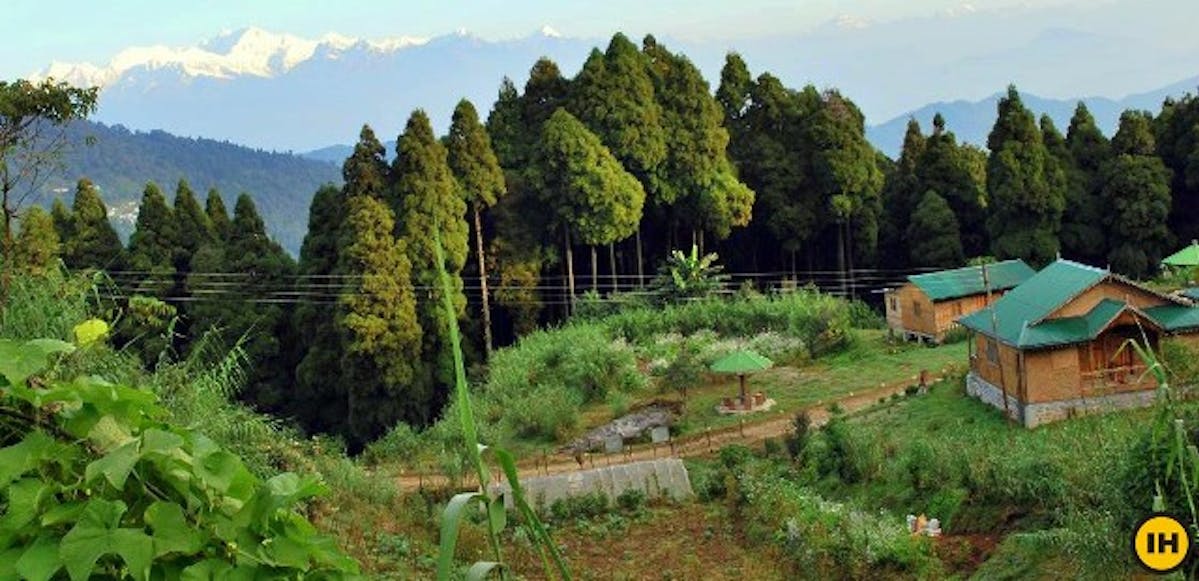 Chatakpur. Image from Indiahikes Archive
Chatakpur is a small village of around 18 families. There are a few lodges, where you can stay. You can also camp here for the night. Prior camping permissions are to be obtained from Forest Department.
Day 2: Sonada – Tiger Hill – Chowrasta (Darjeeling)
Altitude: 2,403 m – 2,598 m – 2,134 m 
Time took: 7-8 hours
Distance: 20 km 
Start your day with a grand view of the sunrise over Kanchenjunga. You'll get fantastic views from the watchtower located 10 minutes ahead of the village. To trek to Tiger Hill, start from the watchtower and take the trail that enters a dense canopy of Senchal Wildlife Sanctuary. Tiger Hill is the adjacent forest ridge, at a higher elevation. IT takes around 3-4 hours to climb to the hill, which is 7 km away. There are multiple trails to Tiger Hill from Chatakpur and it is easy to get lost in the forest trail. A local guide is recommended here. The wildlife sanctuary also boasts of a variety of wildlife like the Great Himalayan black bear, mountain leopard, and barking bear. Remain as quiet as possible and exercise caution.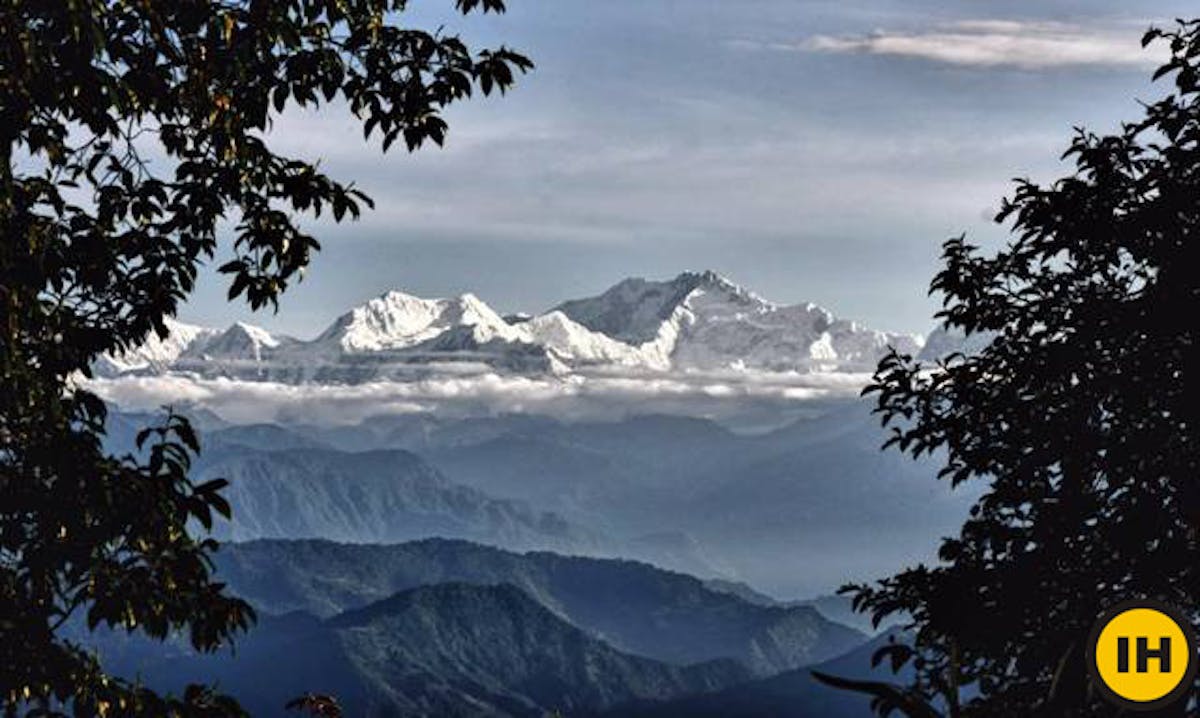 Kanchenjunga seen on the way to Tiger Hill. Image from Indiahikes Archive
The first two hours of the trek are perfect for sighting Himalayan birds. The Blue Magpie, Himalayan Bulbul, and Verdant Flycatchers are easy to spot. Right from the beginning, the Kanchenjunga goes peeks into and out of the forest trail. The last section climbs to a creek, from where the green terraces of Tiger Hill are visible. Tiger Hill offers a 360-degree view of the mountains and the river valley basin. Kanchenjunga dominates the landscape, towering majestically over everything around. Towards its far left is the Everest, followed by Makalu, Pandim, Kabru, Siniolochu, Kothang, Janu, Simvu, Kumbakaran and Ratong. It's a highly rewarding view for such a short trek.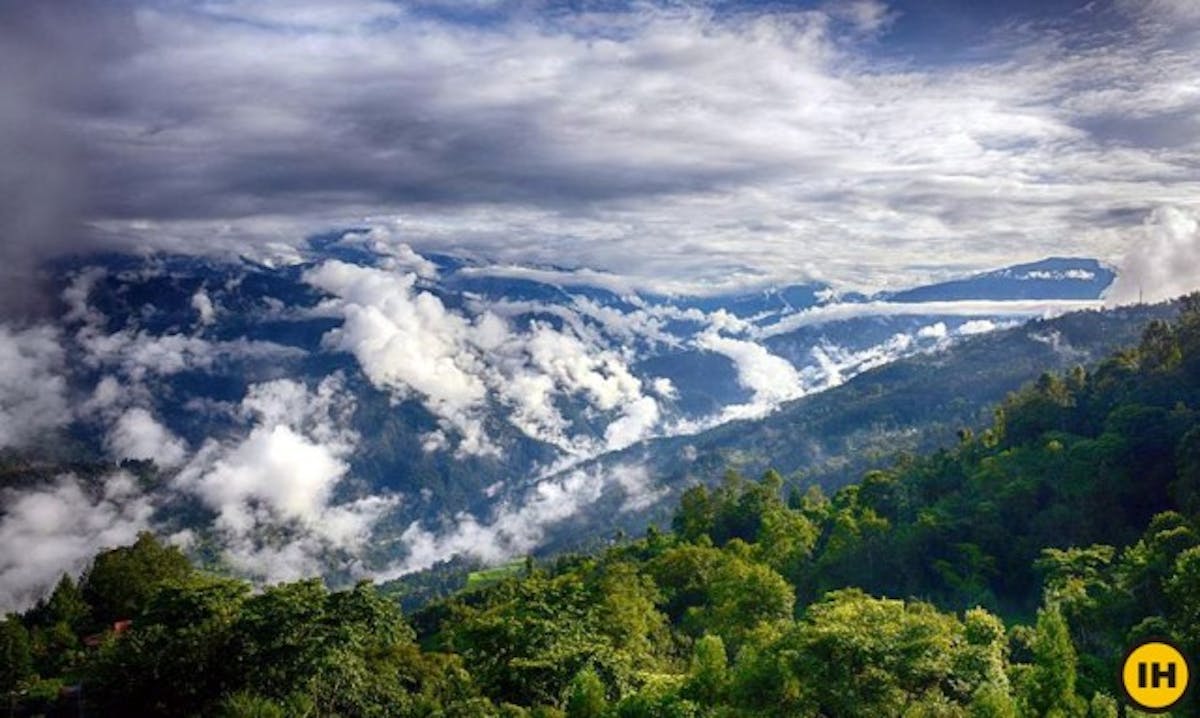 Senchal Valley. Image from Indiahikes Archive
The trail from the hilltop to Darjeeling glides down briskly, passing Jorebungalow. You'll also come across a motorable road on the way, from where you can take a Jeep to Darjeeling if need be. The trek to Darjeeling is scenic, through oak and rhododendron forests, and across the Senchal Lake. The trek down to Chowrastra, the exit point in Darjeeling, takes you past Jalapahar. The views from there are outstanding, especially of Sandakphu and Kurseong. Take the final section of the famous Tenzing Norgay Jeep track to descent to Chowrasta in Darjeeling.
➤ What to Pack for your Trek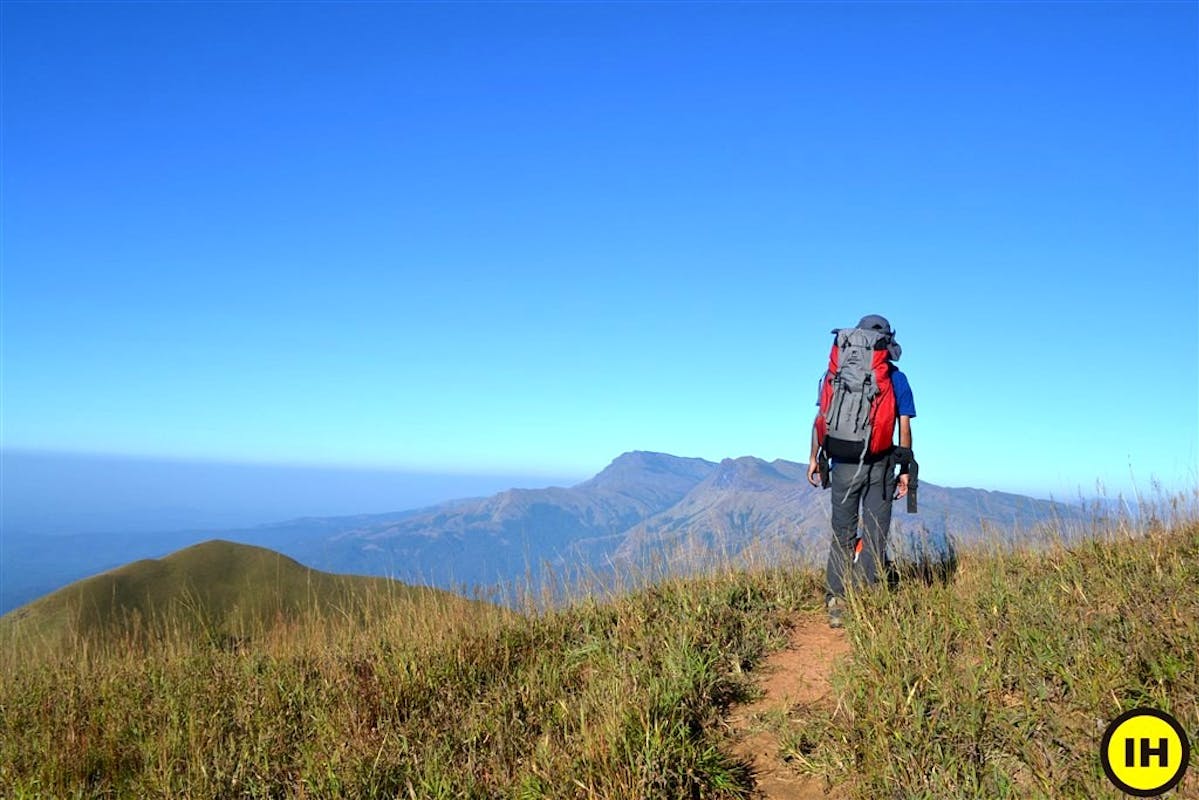 No, stuffing it all in isn't the right way to do it Packing a backpack correctly saves precious time that you might waste trying to find your things later. It is wise to spend some time learning what goes into packing a backpack.
What should I pack? On a trek, you only get what you take. Something as simple as a forgotten matchbox can cripple your cooking plans throughout the trek. So, it's essential to prepare early and prepare well. To begin with, make a checklist. While shopping, remember this thumb rule – keep it light. "Every item needs to be light. This ensures that your backpack, on the whole, stays light," says Sandhya UC, co-founder of Indiahikes. Balancing out heavy items with light ones isn't going to have the same effect as having all light items. "Always opt for good quality, light items," says Sandhya.
How much should my bag weigh?
"Your backpack for a weekend trek should weigh between 8 and 10 kg," explains Arjun Majumdar, co-founder of Indiahikes, "To break it down, your tent should weigh around 2.5 kg, your sleeping bag, around 1.5 kg, and the ration, stove and clothes should constitute the other 5 kg." The best way to plan is by concentrating on the necessities – food, shelter and clothes. Gather only those things that you'll need to survive. Do not pack for 'if' situations. "That's one of the common mistakes that people make – packing for 'if situations. It only adds to the baggage that you can do without on a trek," says Sandhya.
Trekking hack
One good way to go about it is to prepare a list of absolute essentials. Start with the most essential and end with the least essential. That way, when you feel you are overshooting the limit, you can start eliminating from the bottom. Another tip is to be smart while packing clothes. Invest in light. wash and wear fabrics. "Replace a sweater with two t-shirts," adds Sandhya. Layering is the mantra when it comes to trekking. Refer to Sandhya's clothes list to pack smart.
How to pack The thumb rule for this one is to eliminate air spaces. Make sure that everything is packed tightly, especially clothes and jackets, as they tend to take up maximum air space. Put in all the large items first. Then squeeze in the smaller ones in the gaps. This ensures minimum air space. A good way to pack clothes is by using the Ranger Roll method.
Where to pack Bottom Sleeping bag: Make this your base layer. Sleeping bags tend to be voluminous, but do not weigh much. They're perfect for the bottom of the bag. Tent: Just like the sleeping bag, even tents are voluminous and light. Keep the tent poles separately and place the fabric at the bottom of the backpack. Middle Heavy jacket: Roll up the jacket in a tight ball and place it in the middle of the backpack, close to your back. The middle region of the backpack should always have the heaviest items. You can store other things like ration or mini stoves in the middle. Other clothes: Roll other clothes and place them in the remaining space, to fill air gaps.
Backpack essentials
Top Water: Water, although heavy, needs to be easily accessible. So put it in the top most region of your backpack. Medicine box: This is another component that you wouldn't want to be scavenging for when in need. Poncho: It could rain at any time in the mountains. So, ponchos should be accessible easily. Also, having a waterproof poncho at the top of the backpack provides additional waterproofing to items in the bag.
➤ How to Get Fit for the Trek
Cardiovascular endurance
The secret to ascending any trail lies in building your cardiovascular endurance. You can begin by jogging everyday. Ideally, you should be able to jog 4 km in 20 minutes before the start of the trek. It takes time to be able to cover this distance in the given time. Start slow and increase your pace everyday. Swimming, cycling and stair climbing without too many breaks in between can help too. Strength This is another area you should work on. You will need to build strength in your muscles and in your core body. You can do some squats to strengthen your leg muscles. Do around 3 sets of squats, with 8 squats in each set. Apart from this, you can add planks and crunches to your work out.
Flexibility
Another aspect that will help you trek comfortably is flexibility. For this, you can do some stretching exercises – stretch your hamstrings, quadriceps, hip flexors, lower back muscles and shoulders regularly. Carrying a backpack, however light, can become a strain after a while. These exercises will help you to be in good shape before the trek. Working out indoors