QUICK INFORMATION ON HAR KI DUN RUINSARA
HIGHEST ALTITUDE
11,850 feet / 3,612 meters
CLOAKROOM
A cloakroom is available to keep one bag (No valuables must be kept)
INDIAHIKES SPIRIT OF TREKKING
HIGHEST ALTITUDE
11,850 feet / 3,612 meters
Har Ki Dun - Ruinsara Valley Trek
The Best Mix of Ancient Culture and Mountain Beauty on a Trek
Interview excerpt (and edited) from a video interview with Swathi Chattrapathy, chief editor at Indiahikes, and Arjun Majumdar, founder and CEO of Indiahikes.
Swathi: Arjun, you firmly believe anyone who goes to Har Ki Dun must also go to the Ruinsara Tal. Why do you think so?
Arjun: Swathi, most trekkers go up to Har Ki Dun, enjoy the valley, and then return. I admit it's lovely and very rich in culture. You pass through these beautiful, ancient villages—Osla, Gangad—and I know it. The tragedy is that trekkers return from Har Ki Dun and do not visit the Ruinsara Valley and the Ruinsara Tal—which are right there. The Ruinsara Valley is even more beautiful than the Har Ki Dun valley.
You trek alongside the Ruinsara Gad, a breathtakingly beautiful stream. It's a gradual ascent that won't tax your legs. The landscape keeps changing—the trees, the valley, the sudden opening up of flat grounds around the river. The entire trek is incredibly beautiful. You finally get to Ruinsara Tal, a beautiful alpine lake surrounded by green meadows and snowy hills. The setting itself is magical. 
If you're on the Ruinsara Tal trek, you pass through the Devsu meadows (you don't get to see the Devsu meadows if you are on the Har Ki Dun trek)—and it is beautiful! Walking through the Devsu meadows is one of those experiences that will stay with you for years and years and years.
If you do the Ruinsara valley, you will see the forests after Boslow. It's a deep, dark, enchanted forest. Those kinds of forests are rarely seen on treks. That's a bit that trekkers should take advantage of if they do the Ruinsara Valley. 
So doing this whole triangle—Har Ki Dun, Ruinsara, and back down to the Har Ki Dun valley—makes it the complete trek in that region. The Har Ki Dun trek is incomplete unless you do the Ruinsara Valley. It adds a lot more to the existing trek.
Swathi: So, how much longer does this Ruinsara Tal trek take?
Arjun: Actually, it just adds one more day to the trek. However, the payoff for the extra day is numerous times greater. So now it's a seven-day trek.
Swathi: Can you throw some light on the difficulty of this trek? I know we cover slightly long distances on this trek. So what does it take to do this?
Arjun: It's a moderate trek, so it does require preparation because there are long walks every day. Every day you easily trek 10, 11, and 12 kilometres, which is difficult for anyone on mountainous terrain. So you do need considerable preparation to do the trek. The ascents and descents are not too steep. But if you look at it in its totality, we are starting a trek at about 7,000 feet and going up to 12,000 feet, so there is a bit of a climb. 
Swathi: And in terms of timing your trek, when would be the best time to go there?
Arjun: This whole trek would start in mid-March, which is a good time to start the trek—the snows are still there. March, April, May, and June are good for this trek. After the monsoon, from the middle of September to the end of November, you can happily do this trek.
Har Ki Dun - Ruinsara Valley Videos
Watch these videos to prepare for your Har Ki Dun - Ruinsara Valley trek.
Quick Itinerary
A trek map of the Har Ki Dun - Ruinsara Valley trek
Drive from Dehradun to Kotgaon
Transport will be organised from Hotel Grand Legacy, near Laal Pull, Dehradun at 6.30 AM. Cost of the cab – Rs 6,500 per vehicle for an SUV (shared among 5-6 trekkers) and Rs 10,000 for Tempo Traveller (shared among 11-12 trekkers).
Drive from Kotgaon to Taluka. Trek from Taluka to Gangaad
Drive Duration: 1.5 to 2 hours | Trek Distance: 8.50 km | Trek Duration: 5-6 hours | Altitude Gain: 6,520 ft to 7,667 ft
Flat gradient for first 3 km. After Bhida ka Thatch, it is a gradual ascent and descent all through the trail. You can refill your water bottles from the river along the trail.
Trek from Gangaad to Kalkatiyadhar
Trek Distance: 7.50 km | Trek Duration: 4-5 hours | Altitude Gain: 7,667 ft to 9,960 ft
Easy. Initial descent of 15 minutes followed by a mostly level walk for about 90 minutes. Steep climb for 15 minutes followed by a level walk and boulder section finishing off with a gradually ascending trail. You can refill your water bottles from the river along the trail.
Trek from Kalkatiyadhar to Boslo via Har Ki Dun
Trek Distance: 9 km | Trek Duration: 5-6 hours | Altitude Gain and Loss: 9,960 ft to 10,430 ft via 11,600 ft
Trek from Boslo to Swarnadhara
Trek Distance: 6.20 km | Trek Duration: 6-7 hours | Altitude Gain: 10,430 ft to 10,540 ft
Immediate climb after the Boslo campsite later it's a gradual ascent till the Har Ki Dun. No water source for the initial 4 km. Later, water sources are at regular intervals. One litre of water is sufficient for the day.
Trek from Swarnadhara to Devsu Thatch via Ruinsara Valley
Trek Distance: 13.70 km | Trek Duration: 7-8 hours | Altitude Gain and Loss: 10,540 ft to 9,930 ft via 11,850 ft
Gradual ascent to the lake. Continuous gradual descent till the river crossing of Devsu. Finally, a steep ascent to reach Devsu. Water sources are regular along the way.
Trek from Devsu Thatch to Taluka. Drive back to Kotgaon
Trek Distance: 18.9 km | Trek Duration: 9-10 hours | Altitude Loss: 9,930 ft to 6,520 ft
Continuous gradual descend till Gangaad. After Gangaad, gradual descend till Taluka. Vehicle transfer to Kotgaon. Regular water sources along the trail. Carry sufficient water.
Drive back from Kotgaon to Dehradun
Drive Distance: 196 km | Drive Duration: 9-10 hours | Drop off point for Indiahikes trekkers: Grand Legacy Hotel, near Laal Pull, Dehradun
This transport cost has to be borne by trekkers and paid directly to the driver. Cost of the cab – Rs.6,500 per vehicle for an SUV, shared among 5-6 trekkers, or Rs.10,000 per vehicle for a Tempo Traveler, shared among 11-12 trekkers.
Please note: The distance between campsites may vary by 100 meters depending the weather conditions and the route you take. The altitude may also vary by 100 feet for similar reasons.
IMPORTANT POINTS
- It is mandatory for trekkers to carry a copy of their photo ID for entry at forest check posts on the trek.
- At the base camp, your stay will be arranged in lodges.
- On the trek, you will be staying 3 in a tent.
- We have a cloakroom facility at the base camp for excess luggage. Do not leave behind any valuables in the cloakroom. (Do not bring big trolleys, carry a small backpack or a duffle bag)
A trek map of the Har Ki Dun - Ruinsara Valley trek
PRO-TIPS
Onward Travel
If you're planning your travel, choose to travel by bus instead of train. They're usually on time compared to trains. If you're traveling by train, choose the Jan Shatabdi Express and reach Dehradun a day before Day 1 of the trek.
Return Travel
While returning, you will reach Dehradun between 6.00 PM and 7.00 PM. Plan your travel any time after 9.00 PM from Dehradun. The Nanda Devi Express will suit your schedule well.
Har Ki Dun-Ruinsara Valley is Best Discovered Through Pictures
Our basecamp is located at Kotgaon, in a picturesque setting amidst the mustard fields.
Picture by: Jothiranjan
The Basecamp
Campsites at a Glance
At Indiahikes, we are very particular about choosing terrific campsites. For the Har Ki Dun - Ruinsara Valley trek too, after a lot of back and forth, we have settled on these terrific campsites, which trekkers have come to love.
Gangaad Homestay with Gangaad village in the background. Picture by the Jothiranjan
The Kalkathiyadhar campsite comes in as a surprise. It is an open meadow set high up the valley. It is covered by the pine forests of Devsu Thatch at the back. Picture by Sandhya UC
Boslo Campsite is one of the most beautiful campsites on the Har Ki Dun - Ruinsara Valley trek. Picture by Jothiranjan
What I Like and Don't Like About Har Ki Dun-Ruinsara Valley Trek
What I Like About Har Ki Dun-Ruinsara Valley Trek
Know Your Trek
We have always wanted trekkers to be well-informed before they go on a Himalayan trek. Knowledge is the difference between a safe trek and a dangerous one. It's also the difference between a wholesome experience and a superficial experience.
Use this section to learn about the Har Ki Dun-Ruinsara Valley trek. It has in-depth information about each day of the trek, what to expect, and how you need to prepare for it. Many years of expertise have gone into this content. Trekkers find that extremely useful.
The day-wise section of Har Ki Dun-Ruinsara Valley has been documented in detail by our trekker Shakti Nirmal.
Why do we trek the way we do at Indiahikes
What is the Indiahikes Spirit of Trekking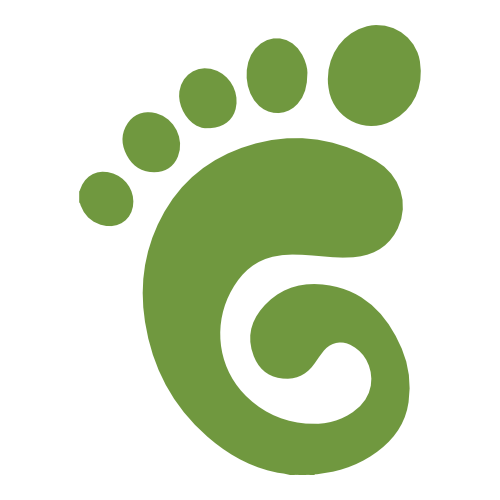 Leaving the mountains better than we find them
At Indiahikes, we focus on bringing in new practices that can reduce our impact on the environment.  This is done through constant R&D.  Once these new practices are implemented we focus on achieving the results consistently on all our treks. You will see this as part of our G6 practices. 
Golden 1: Green Sweep - Clean the trail of visible litter.  We have collected more than 1,00,000 kgs of waste since 2016.
Golden 2: Segregation At Source - Segregate all waste collected so that we do not add all this waste to the landfill.  We have diverted 50% of the waste from landfill through segregation
Golden 3: Food Composting - All our kitchen waste is composted into useful humus for the mountain soil.  All food waste is either eaten by mules or composted at source.
Golden 4: Biotoilets - All our human waste is composted at source through our specially designed dry toilet pits. 
Golden 5: Water efficient dispenser  - We have reduced our waste used per trekker by 70% through specially designed water dispenser systems.
Golden 6: Save energy - We use solar panels for our energy use at our campsites.  We are also in the process of redesigning our stove and menu to reduce the amount of gas used on our treks.
Our trekkers are a big part of us keeping our promise to leave the mountains better than we found them. 
Indiahikes trekkers do not carry anything that can harm the environment - be it wet wipes, or any packaged food on the trek.  In fact they practice a zero waste trek.
Indiahikes trekkers do not buy any packaged food in the dhabas on the trek - they do not take part in feeding the demand for packaged food 
Indiahikes trekkers clean the trails of waste using the eco bag as part of the Green Sweep Initiattive 
Indiaihikes trekkers carry their own backpack on the trek. They do not offload unless absolutely necessary
Indiahikes trekkers do not pee/poop near any water source 
Indiahikes trekkers do not stray away from the marked trail
Trekkers who sign up with us pledge to follow these practices.  When you sign up with us, you do too.
How you can be a Green Trails Crusader on the Har Ki Dun Ruinsara trek? - We can majorly identify 3 waste hotspots which you can collect and leave the mountains better.
One is just at the start of the trek at Taluka. The second hotspot is present around all the villages during the trek. The third spot is close to Har Ki Dun and near the temple region. So keep an eye out on these locations on your trek.
Everything you do on a trek creates an impact. The trail you trek on, the water you use, the waste you generate, how you poop, how you cook, what you eat — everything has an impact. The higher the impact, the greater the damage to the environment. 
Yet, when done sustainably, trekking is one of the most environment-friendly sports.
When you trek with Indiahikes, you trek to leave the mountains better than we found them.  This is part of our Green Trails promise.
Why Fitness Matters on Har Ki Dun-Ruinsara Valley Trek
On Moderate treks, you walk for about 6-8 km each day. The ascents and descents could get steep. The maximum altitude will range between 13,000 ft to 14,000 ft. You'll come across tricky patches frequently (like snow or scree), which require you to navigate with a certain amount of caution. There might also be small stream/river crossings.
Your goal is to 5 km with an intention to finish within 35 minutes.
Note: If you are above the age of 58 years, you'll also need to submit your Treadmill Test within 7 days of registration.
Things Nobody Tells You About Har Ki Dun - Ruinsara Valley
A rare temple dedicated to Duryodhana-King of Kauravas
All along the trek route, in the villages as well as on the trail, you will come across many temples dedicated to the local gods and goddesses. You will learn that the people here deeply revere the Mahabharata. But what will take you completely by surprise is that they not only worship the Pandavas, but they also pray to the Kauravas! 
While trekking to Osla, you come across a shrine dedicated entirely to Duryodhana — the king of the Kauravas, the only other known temple being Poruvazhy Peruviruthy Malanada located in Kerala.  
Ancient architecture and carvings
The beauty begins right at Kotgaon, Indiahikes' base camp for the Har Ki Dun trek. Kotgaon has ancient wooden houses, some dating back to even 300 years. The houses are built of wood and stone. You'll notice smooth carvings of flowers, leaves, and sometimes tigers on the façade and the pillars. Run your hand over them. It's an ancient art. Smell it and you will inhale the sweet woody fragrance of Deodar. It is a strong-hardy specimen, perfect for building sturdy homes.
Silver Oak
The silver oak, as the name suggests, assumes a subtle hue of silver at the touch of the sunbeams. Several leaves will be strewn on the ground. When observed closely, one face of the leaf will be coloured a lush green while the other a pale white that shines under sun and water.
Gangaad
Gangaad is an ancient hamlet with a primary school and a temple of Someshwar Maharaj. The temple only remains open in a certain season since the residents believe that the Gods move from one temple to another through different seasons. One of the practices they perform has to do with the sacrificial goat. Every time an individual is leaving the village in pursuit of better prospects and opportunities or when a special occasion arises, a goat is sacrificed and cooked, which is then shared among all the villagers.
Sign up for our much loved Weekly Mailer
We have terrific trekking tips, trek updates and trek talks to look forward to