How To Be A Zero-Waste And Healthy Snacker On A Trek
Share this story
We've often noticed that before setting out for a trek, a lot of trekkers stock up on snacks to munch on. These include chips, biscuits, protein bars, chocolates and several other things. All of these come packaged in plastics and foils that are not biodegradable.
Our latest waste audit from the mountains slopes found that around 78% of the inorganic waste we collected from the mountains were wrappers and covers of packaged food items, with Maggi packets topping the chart. And the number will only keep rising, if we continue to carry packaged food items to the mountains.

So, what can you do as a trekker to minimize the waste? To begin with, you can cut down your snacks waste completely and become a zero-waste snacker.
Let me share some easy tips you can follow on your next trek:
Avoid unhealthy snacks that come in plastic packaging
Protein bars, chocolates, chips, dried fruit, and nuts packets – these are snacks most trekkers carry on a trek. There are 2 problems with this: One, they are unhealthy for you. Your body will quickly tire out with these snacks. Two, all these snacks come packaged in plastic. You don't have dustbins and recycling options on a trekking trail in the wilderness.
So do not buy these snacks on your shopping spree before a trek. Instead, you can go for healthier alternatives.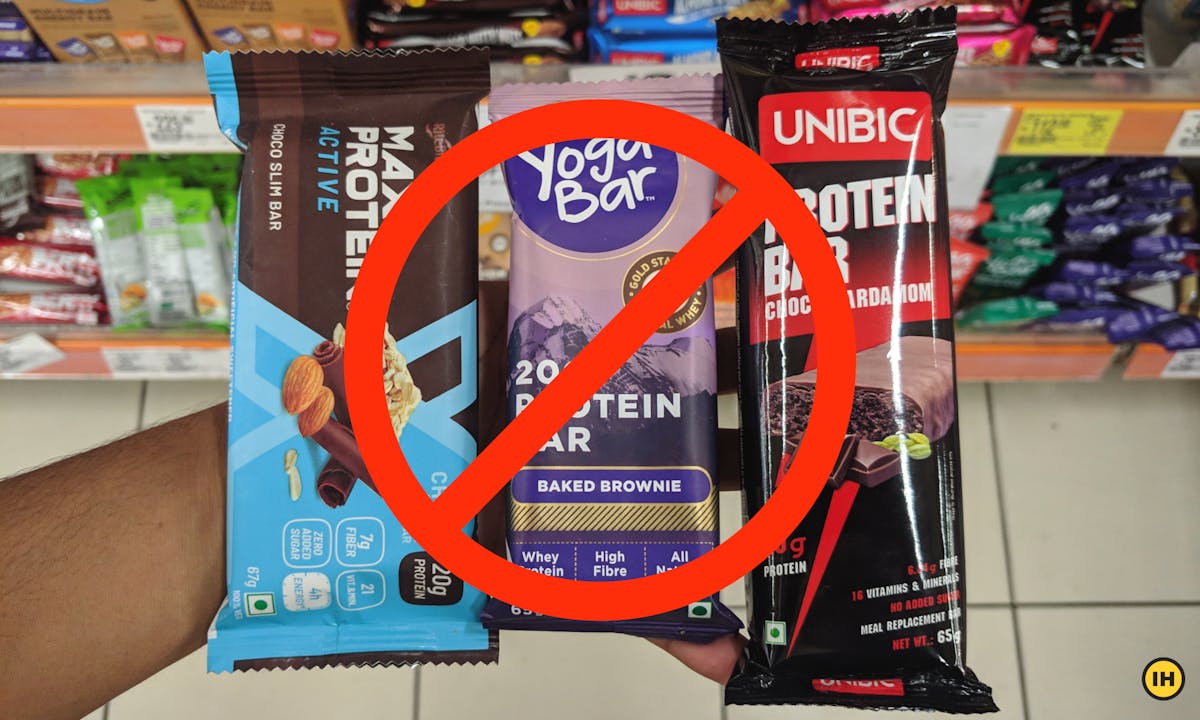 Packaged snacks contribute to over 78% of waste on the mountains. Do not carry packaged snacks on a trek.  Picture by Ryan Venattu
Opt for snacks that you can buy in bulk
Go for healthy snacks that give you lasting energy, instead of quick-fix sugar that gives you temporary energy. These will be cheaper than packaged items, and healthier as well.
Some healthier alternatives that you can buy in bulk. Dry fruits and nuts – like almonds, cashew, raisins, dry figs, channa, roasted moong dal. These give you energy, generate body heat, contain good fat, high fibre and complex sugar.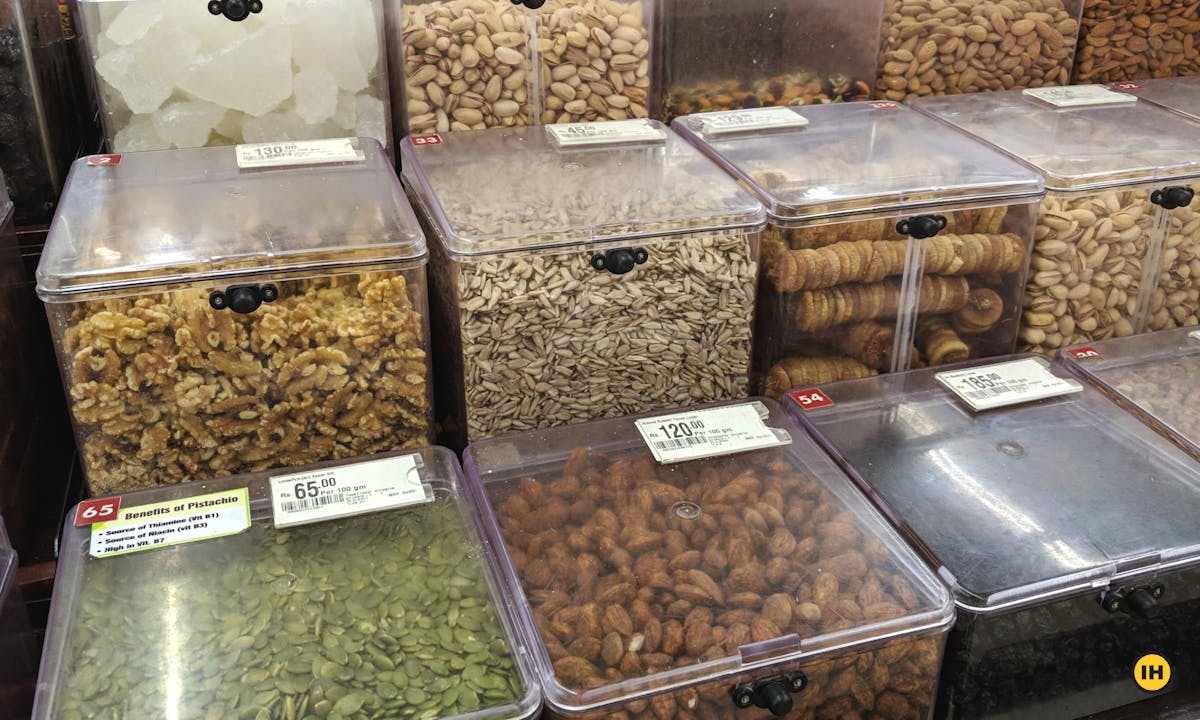 Dry fruits make for a healthy snack. Buy them loose at a market to avoid any sort of packaging. Picture by Ryan Venattu
Carry cloth bags and reusable boxes to the shop
Don't forget to take a cloth bag when you go shopping. Carry your own container for the items you are going to purchase to avoid packing food in plastic packets. Find a shop near your home that sells food in bulk.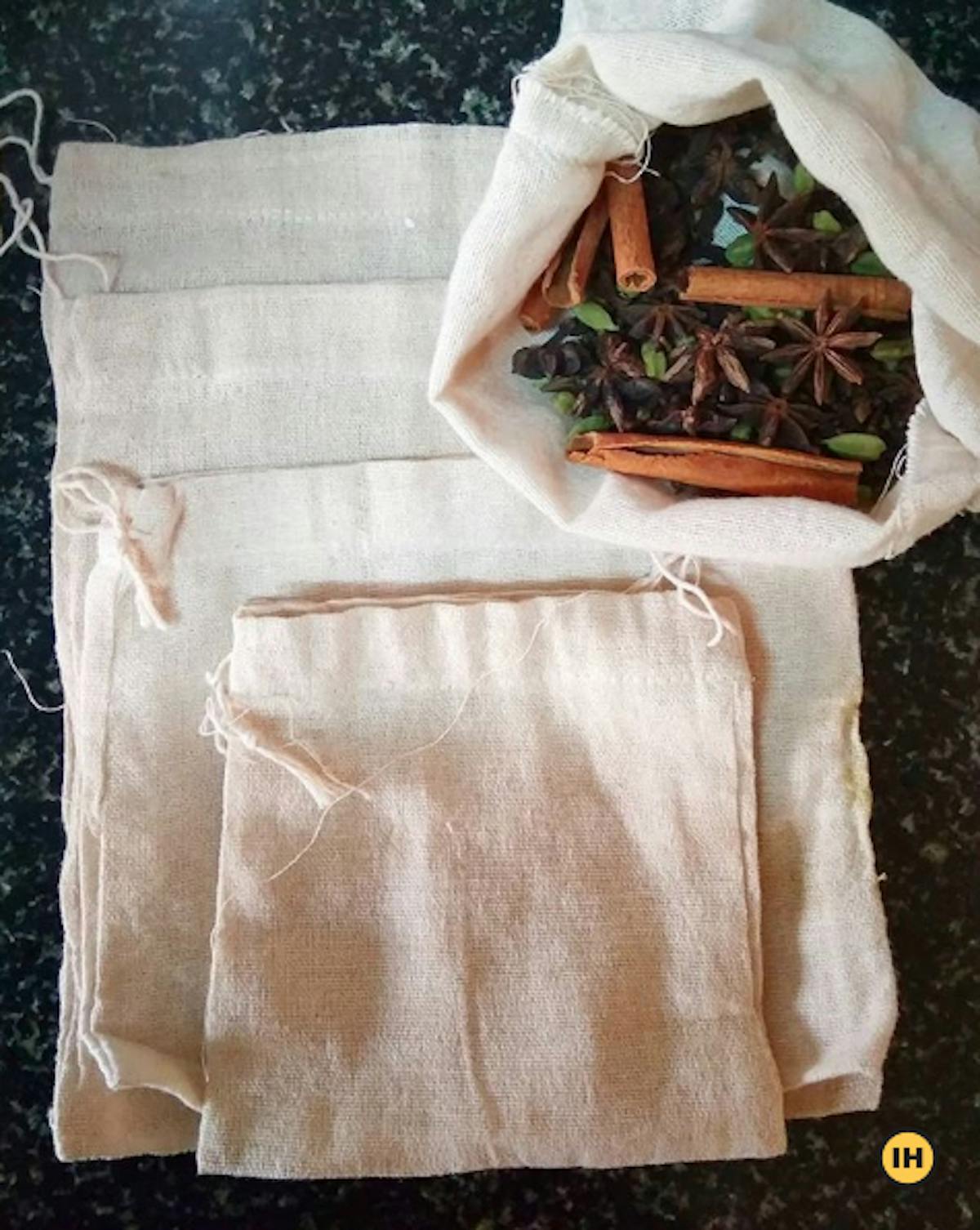 Always carry cloth bags with you. You never know when they might come handy. Picture by Lakshmi Selvakumaran
What to eat while on a High-Altitude Trek
There are a lot of trekkers snacks we love and recommend for high altitude treks. Here's what most of us carry when we go on a trek:
Fresh fruits
Dry fruits like raisins, dried figs, dried apricots
Nuts like almonds, cashews, walnuts, groundnuts
Seeds like sunflower seeds, pumpkin seeds
Dates
Chikki
Jaggery for an energy boost
Sesame seed-based food
Roasted chana
You can munch on fruits while traveling to the base camp. For instant energy while trekking, dried fruits, seeds, and nuts are the best option. As the temperature dips, you can eat dates and sesame seed-based food. If you are someone who craves for sweet food, you can carry jaggery and chikki.
You can also make your own snacks like Shakkarpara. They are filling, easily last for weeks, and contain carbohydrates. You can make it salty or sugar as per your liking.
If you want to make your own protein bars, we have 4 healthy protein bar recipes that you can make and take on your trek. These are greener alternatives to packaged protein bars and healthy as well.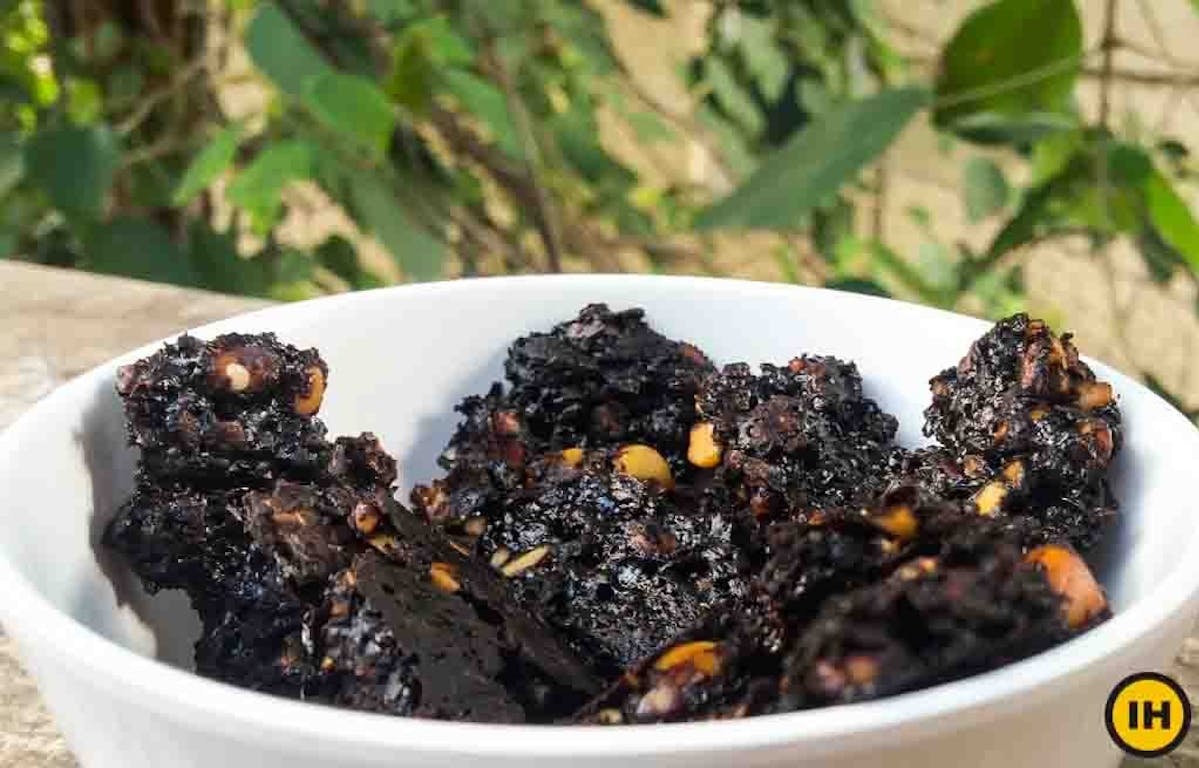 A protein bar made with soya chunks and peanuts – a super snack. Picture by Karishma Jayapaul
Do you have more suggestions on plastic-free packaging snacks to carry on trek. Drop in a comment below.
LEAVE A REPLY
Your email address will not be published. Required fields are marked
Sign up for our much loved Weekly Mailer
We have terrific trekking tips, trek updates and trek talks to look forward to