Latest Snow Pictures From Our Winter Treks, December 16th 2019
Share this story
Latest Snow Pictures From Our Winter Treks, December 16th 2019
Category News Archives
By Swathi Chatrapathy
2019-12-16
At the end of last week, around December 13th, it snowed heavily on Himalayan treks, leaving behind at least 3 ft of snow on trekking trails. This means treks like Kedarkantha, Brahmatal, Deoriatal-Chandrashila, Dayara Bugyal, Mukta Top, Har Ki Dun are all covered in a good 2-3 ft of snow.
Even in the East, it snowed on the Sandakphu trek, leaving all of us surprised! It rarely snows on this trek, but it was covered in snow overnight on Saturday.
This snow came as predicted, brought in by a wave of Western Disturbances and is expected to be back in another couple of weeks. Our mountain teams were geared up to face the expected snowfall, and everything went smoothly, despite freezing conditions and waist-deep snow.

Of course, snow has a flip side. Many trekkers had to return from their treks half way, because the trails got blocked. But all trekkers are thrilled to have been part of the first big snow of the winter. How can anyone complain when they can make a snowman and have snowball fights? 🙂
As of today (December 16th), the weather has cleared up and we have some fresh pictures from Deoriatal taken this morning. You'll find them in the article below.
Here are some latest pictures and videos to give you a peek into what trails look like now.
All these pictures were taken between December 10th and December 14th.
Kedarkantha (Kotgaon route)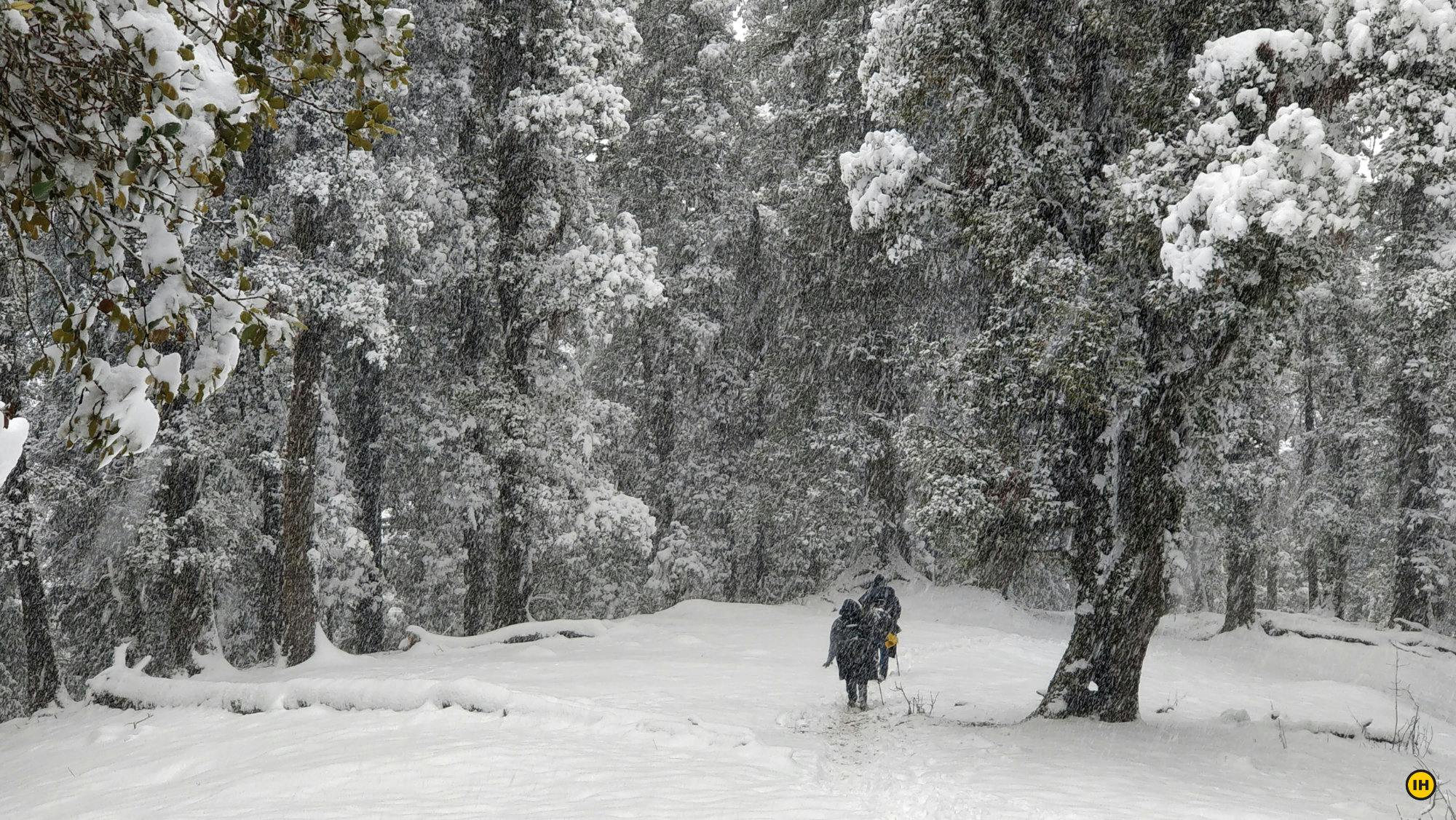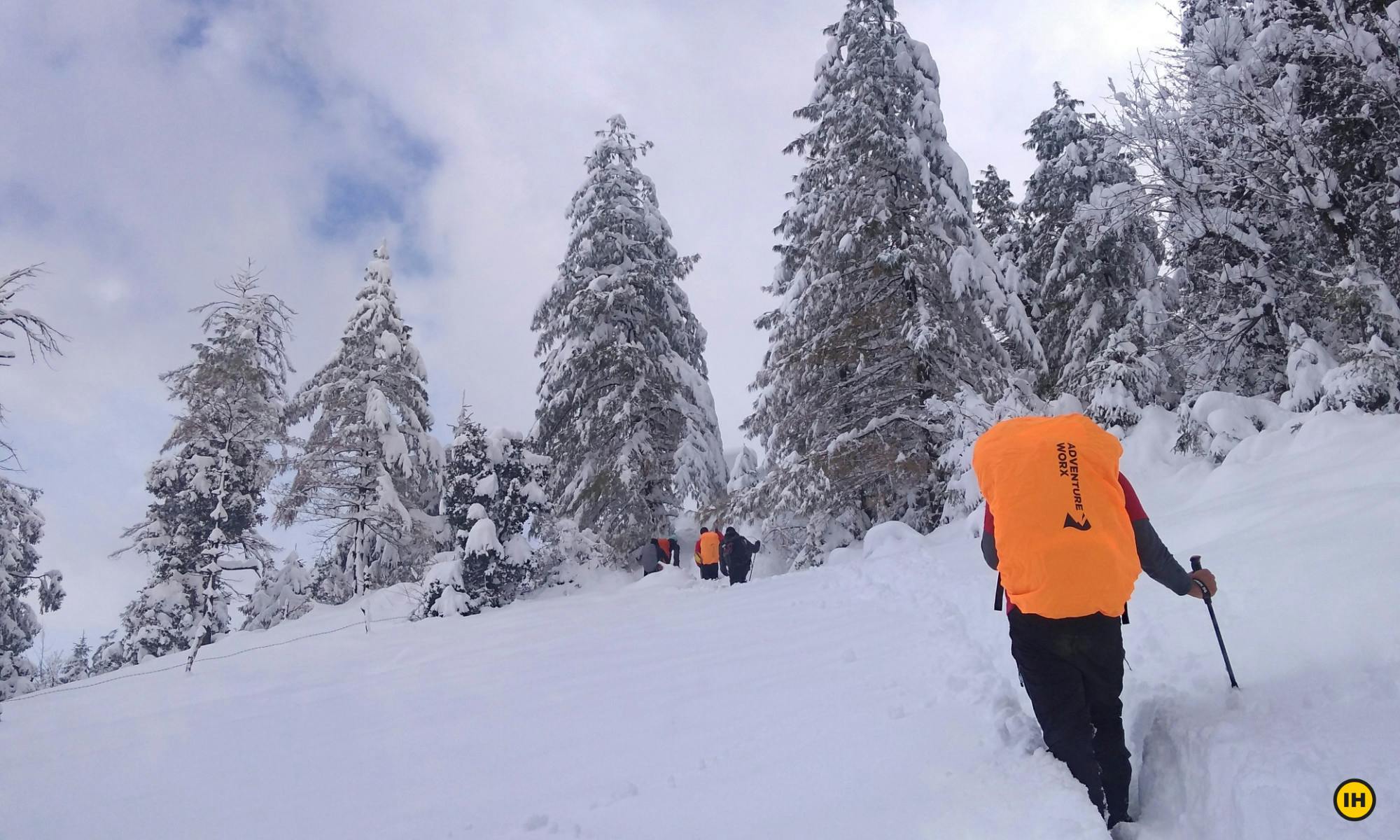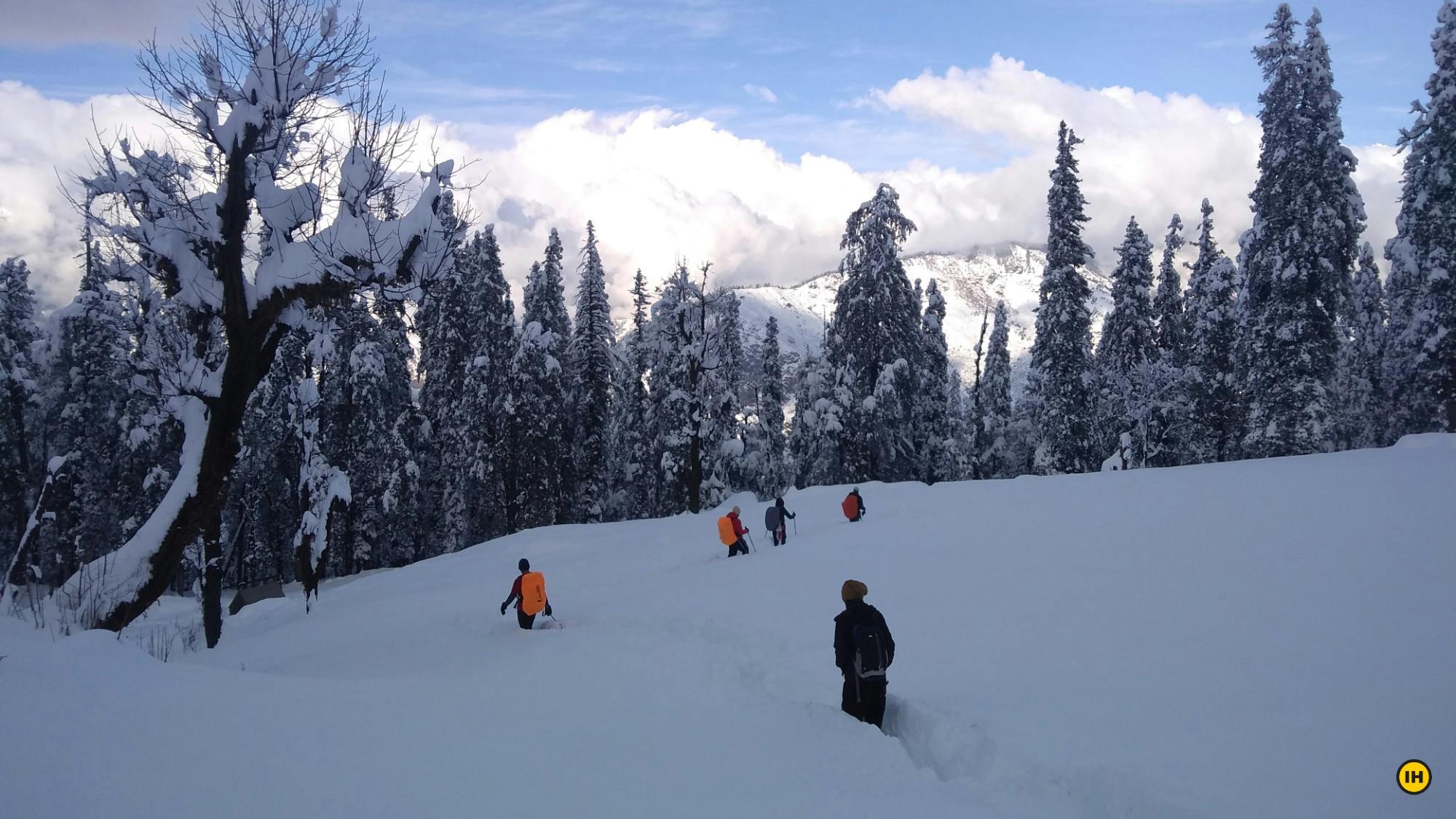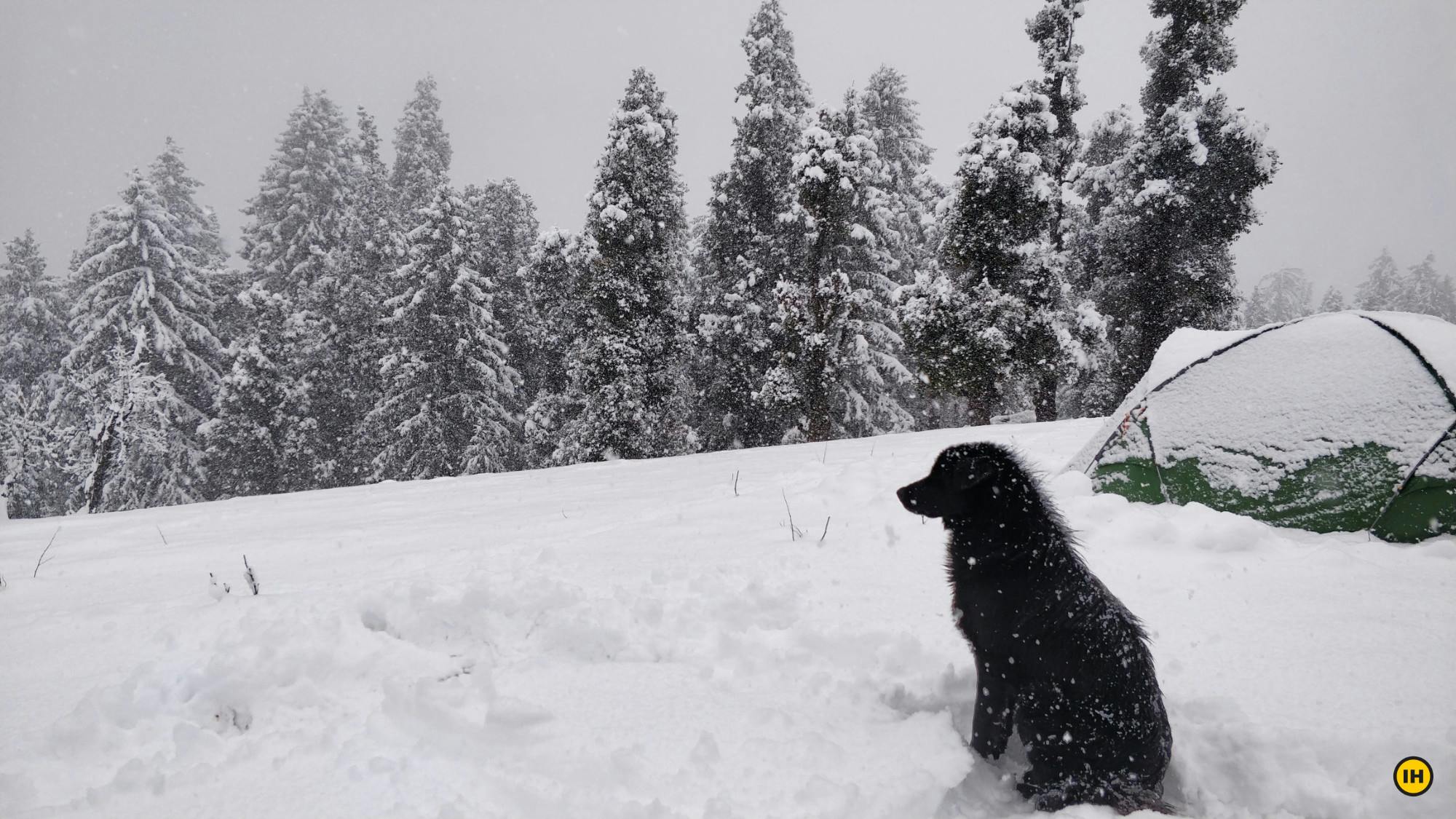 Fresh snow on the Kedarkantha trek shot by Indiahikes Trek Leader Dhaval Jajal
Brahmatal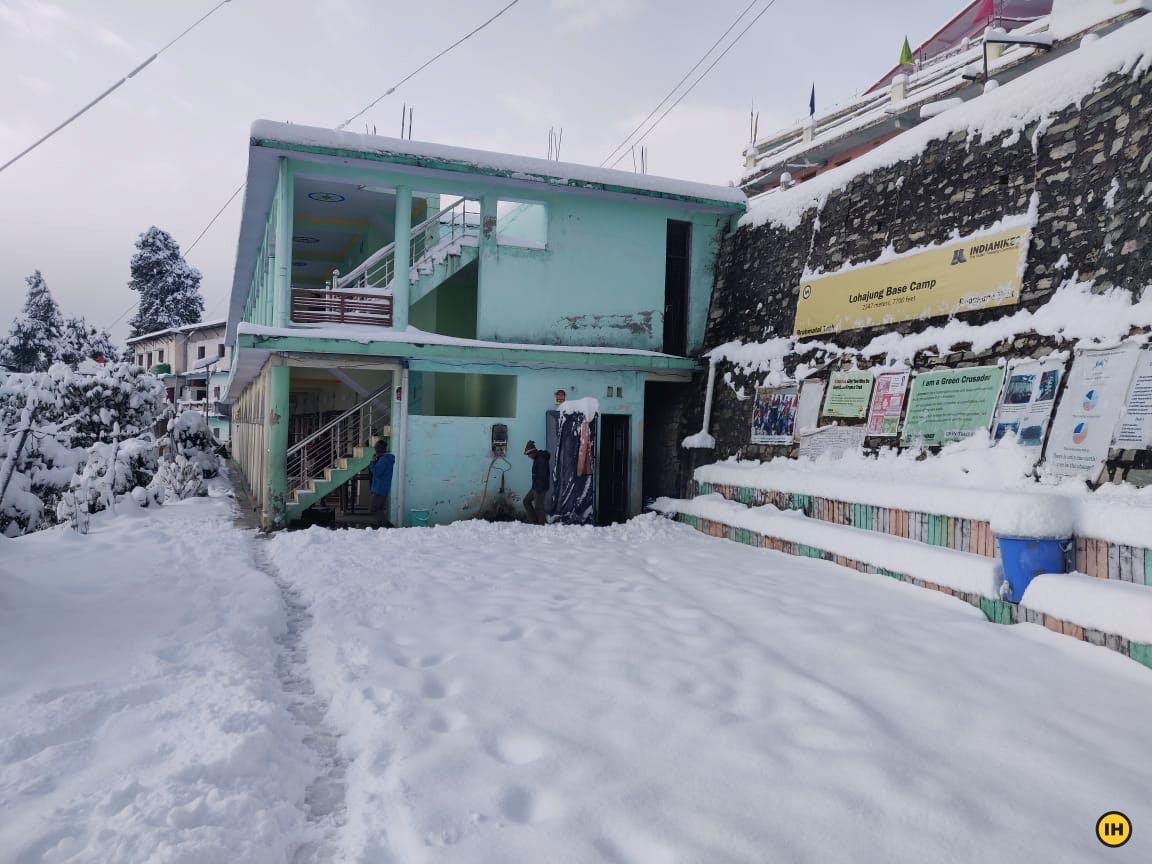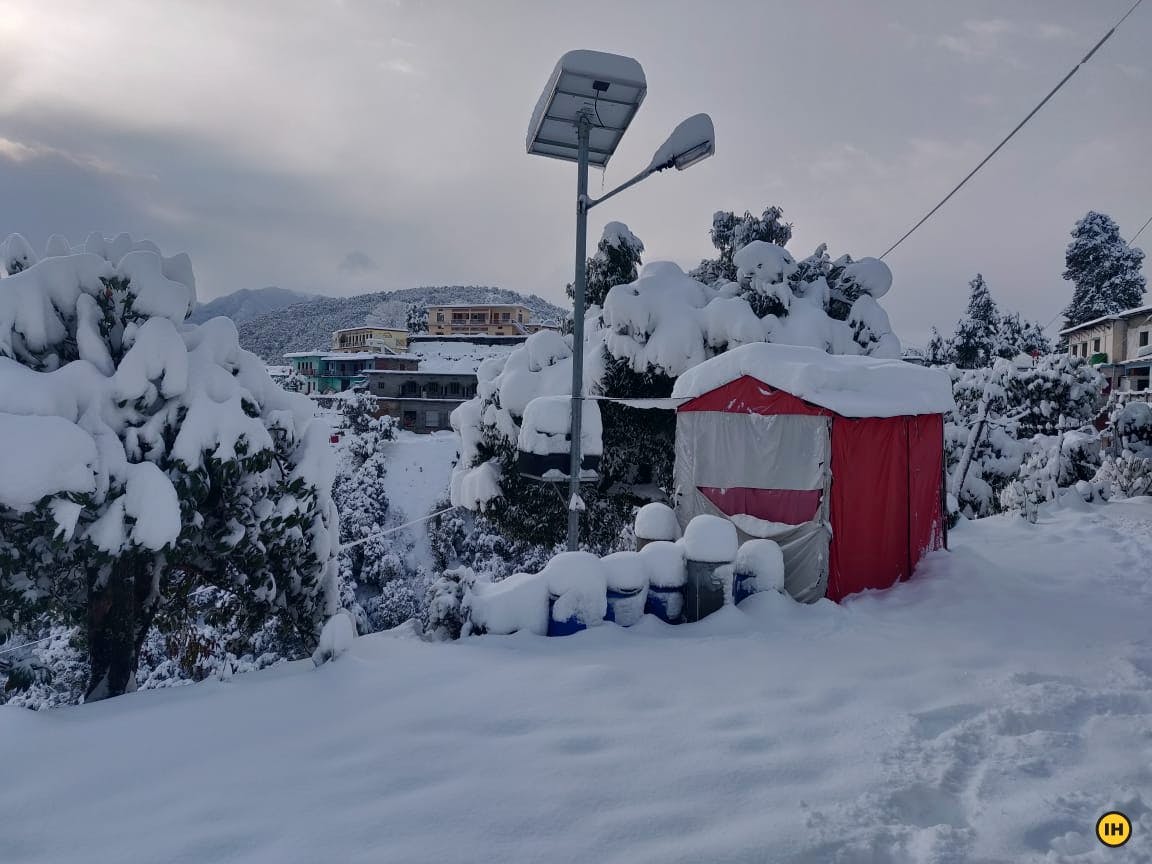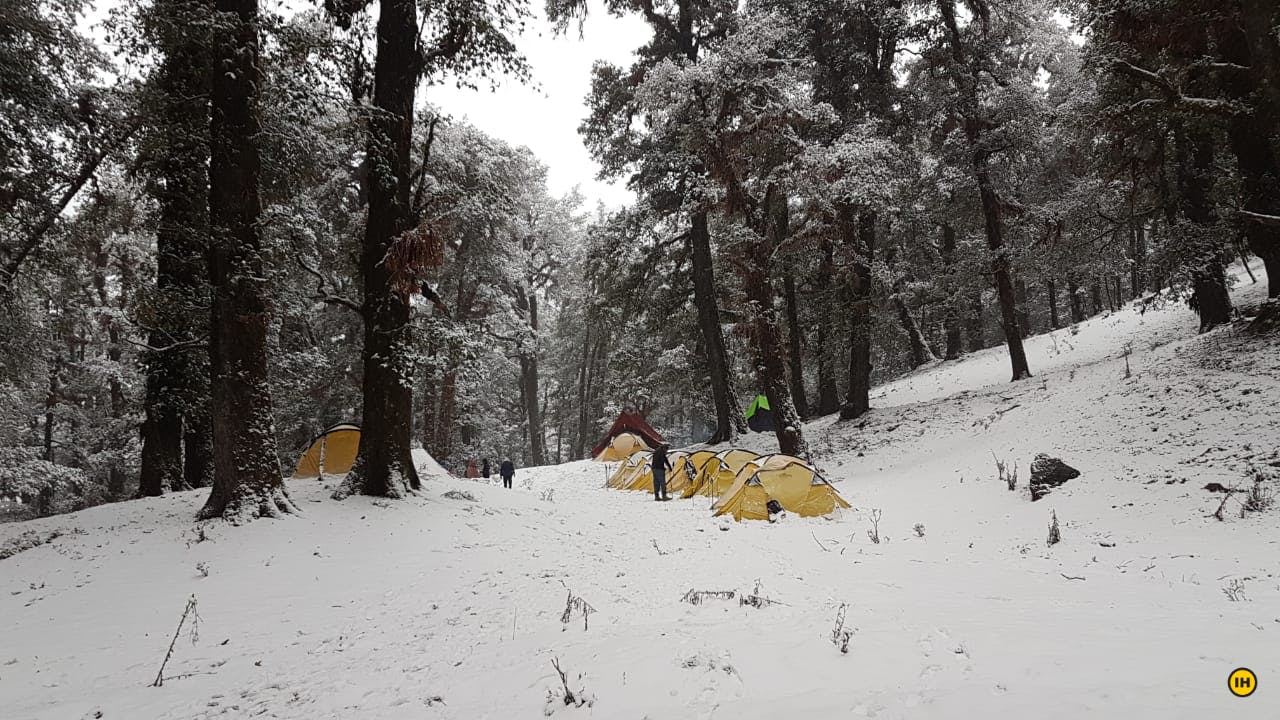 Bekaltal campsite on the Brahmatal trek shot by Indiahikes Trek Leader Krupa Vyas.
Sandakphu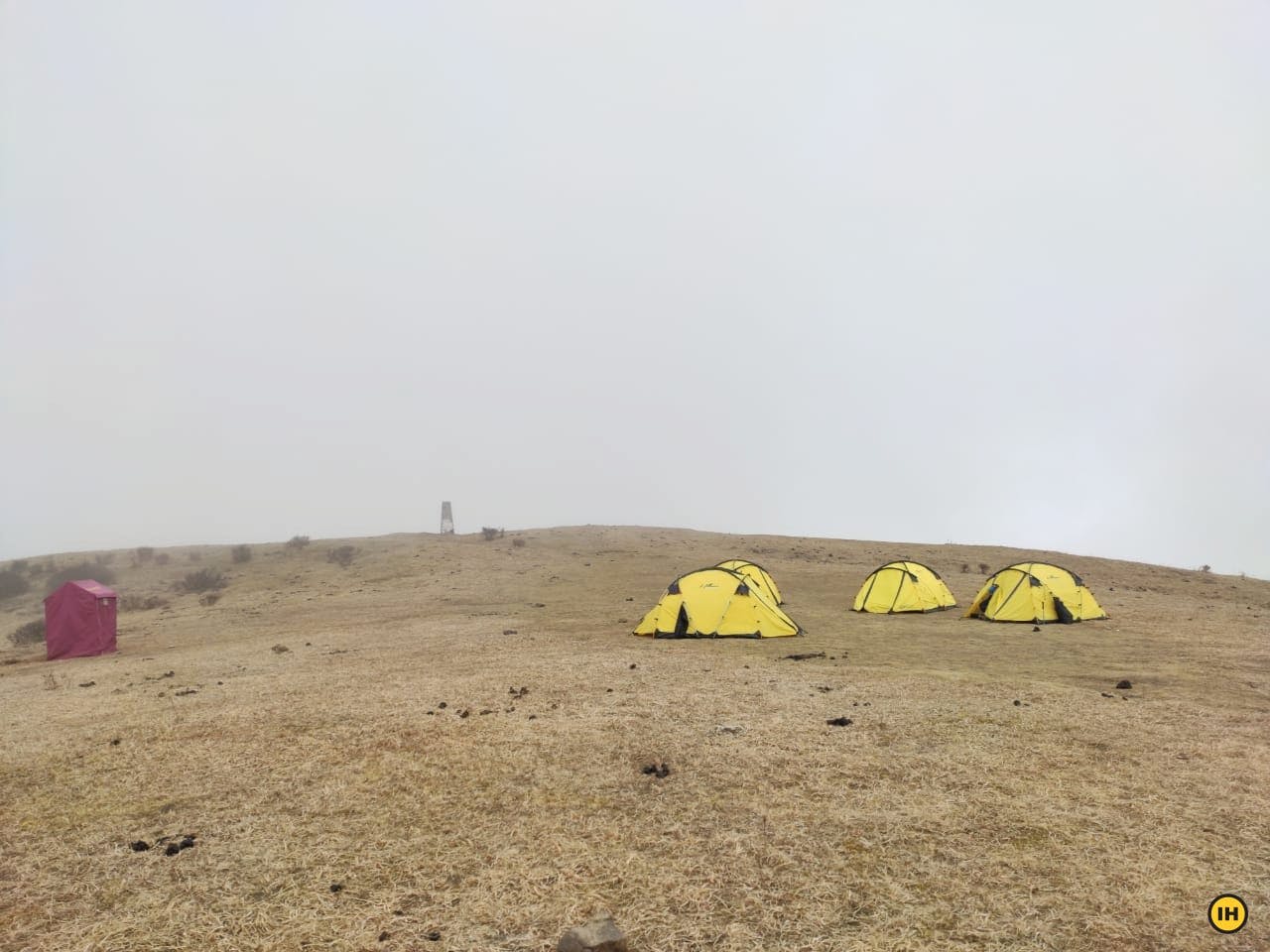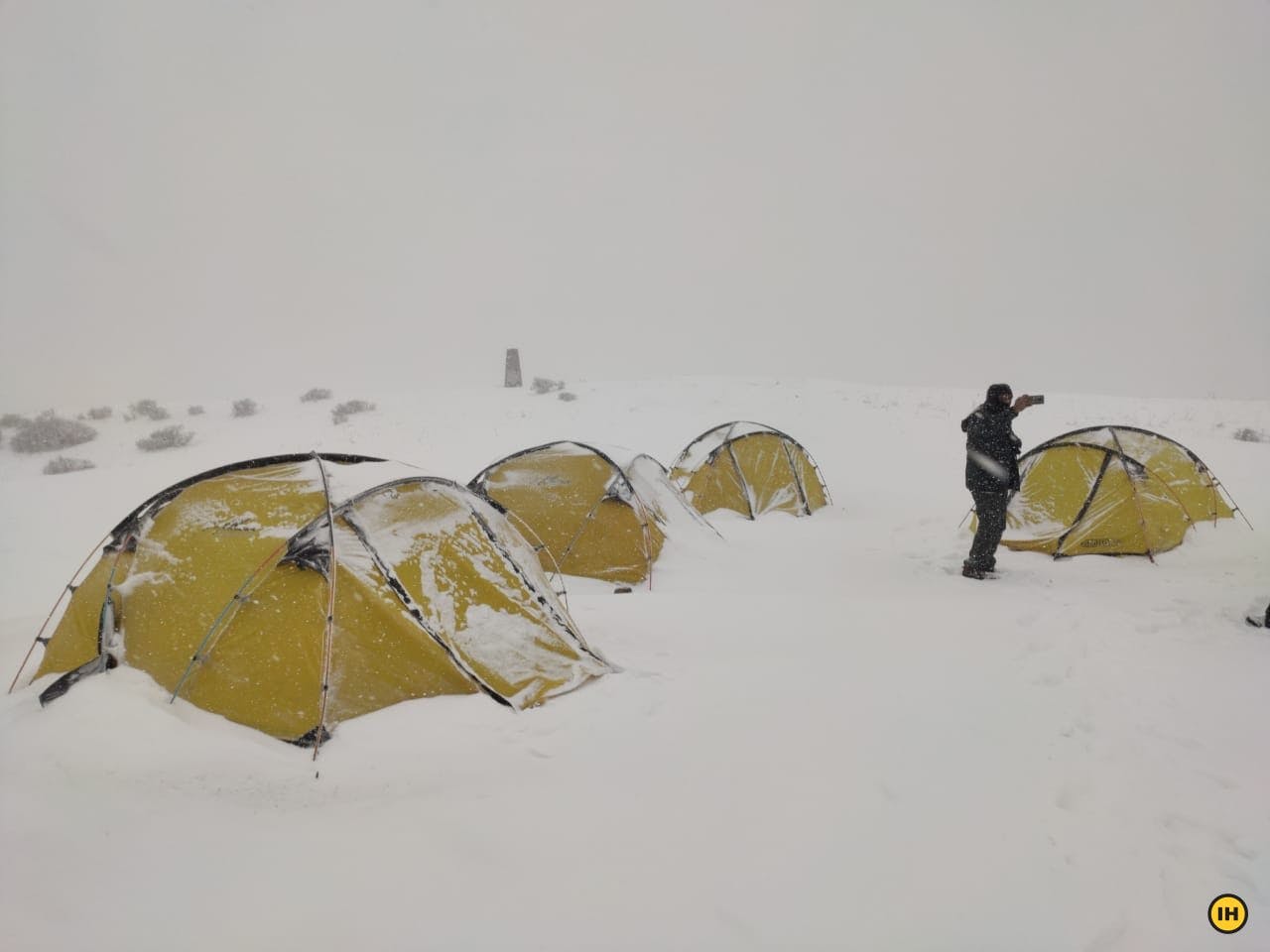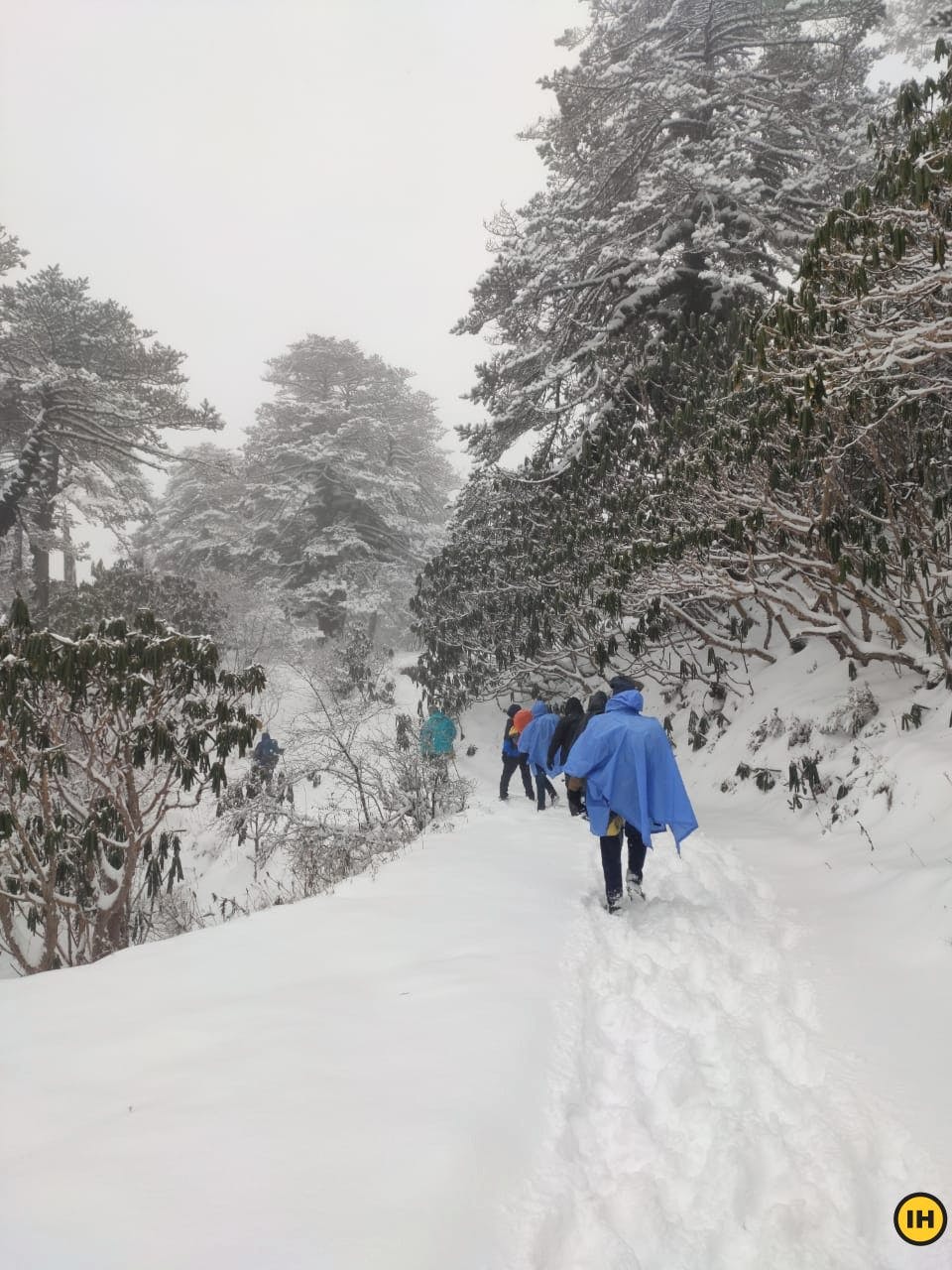 Dayara Bugyal trek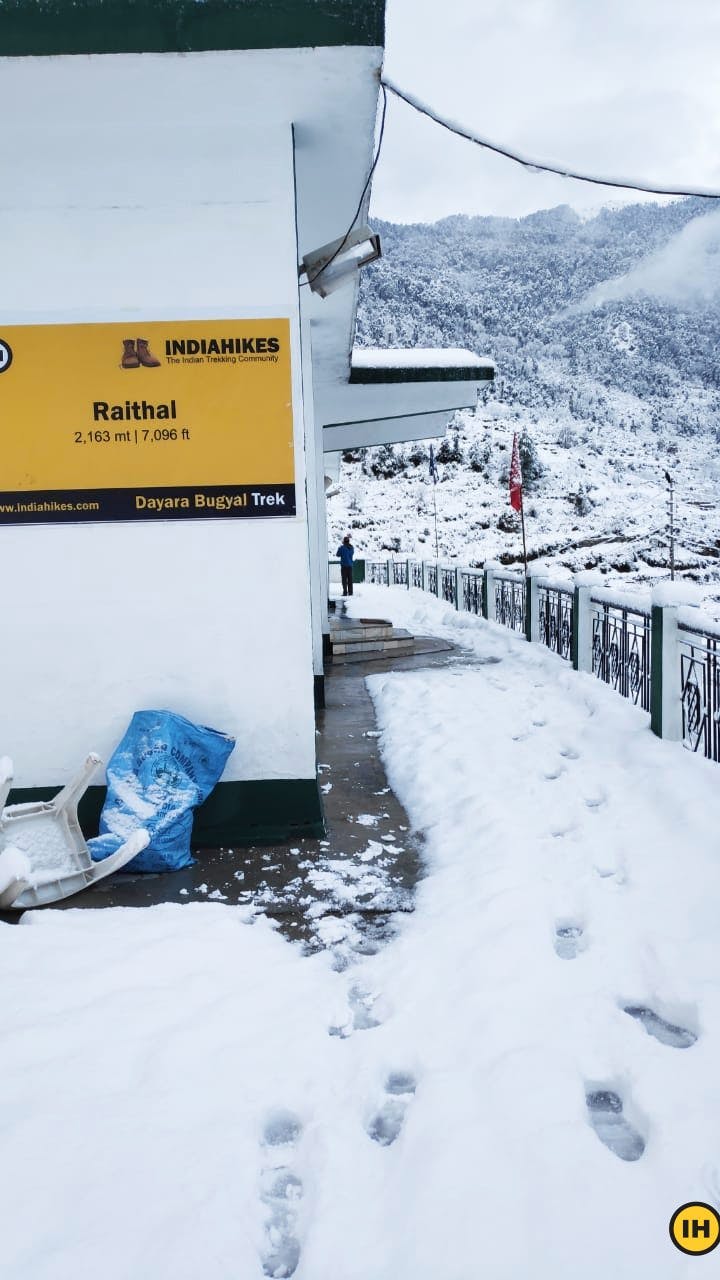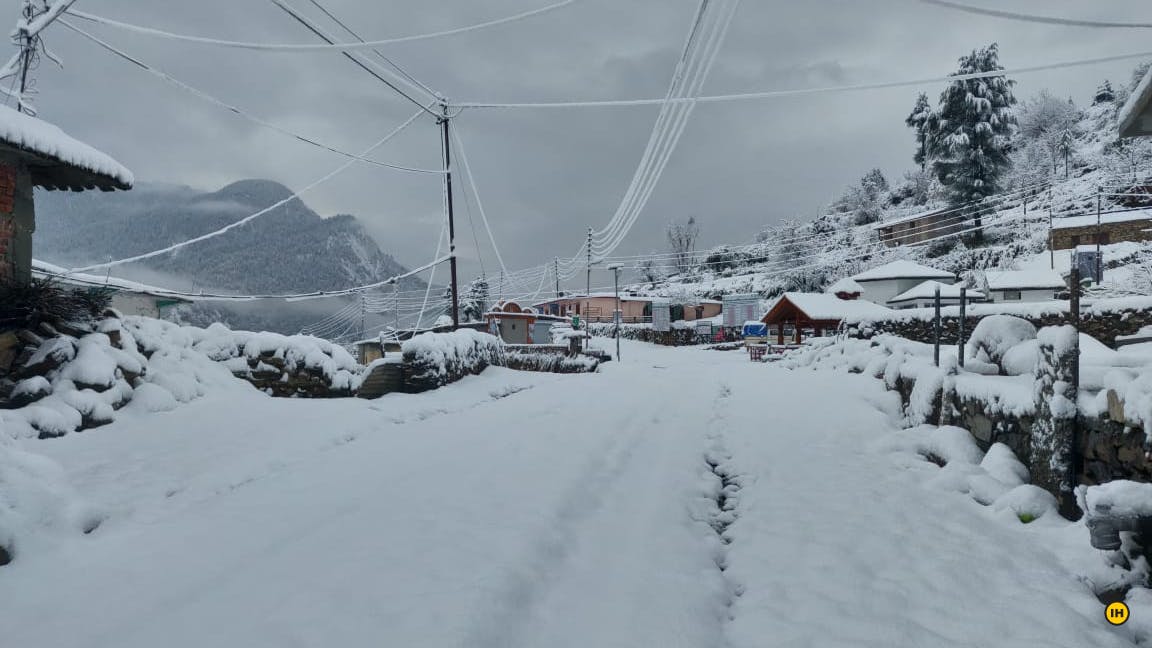 Trekkers making their way up to the Mukta Top summit. Video shot by Colonel Amrit Pal Singh Madan
Mukta Top Trek by Indiahikes. Video shot by Indiahikes Trek Leader Leo Saldanha.
Deoriatal-Chandrashila trek
Deoriatal-Chandrashila photos taken on December 16th
The sun is now out and shining bright! Here are latest pictures taken on the morning of December 16th, just as trekkers reached Deoriatal.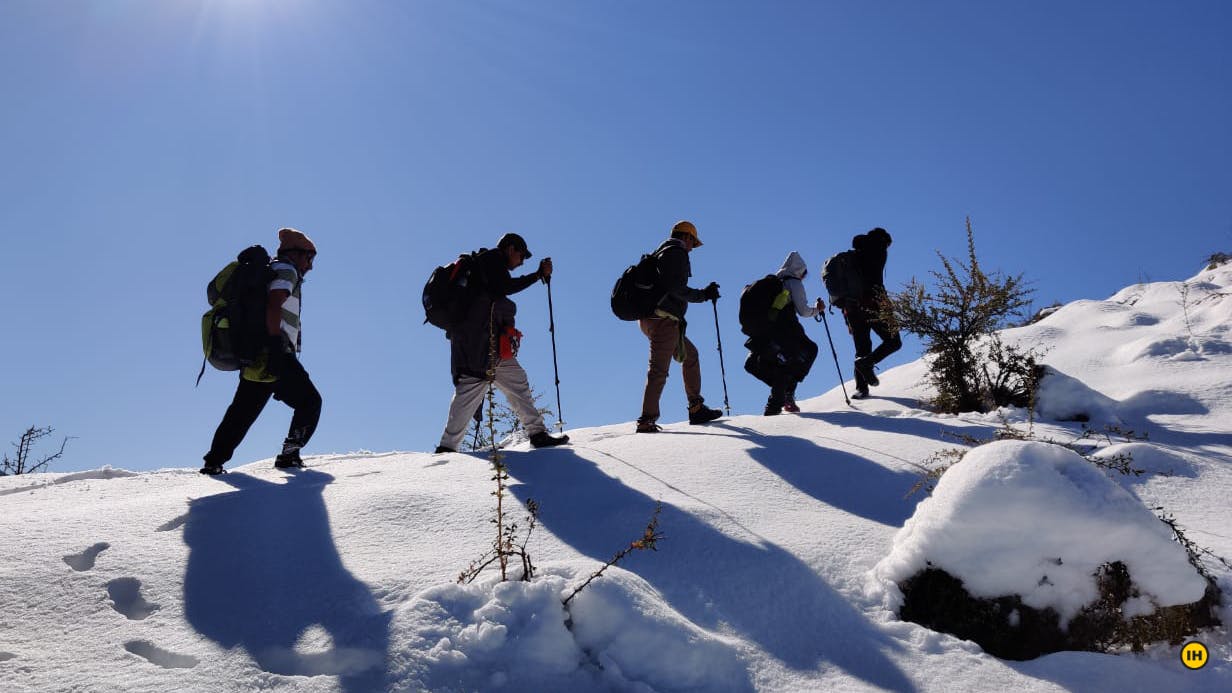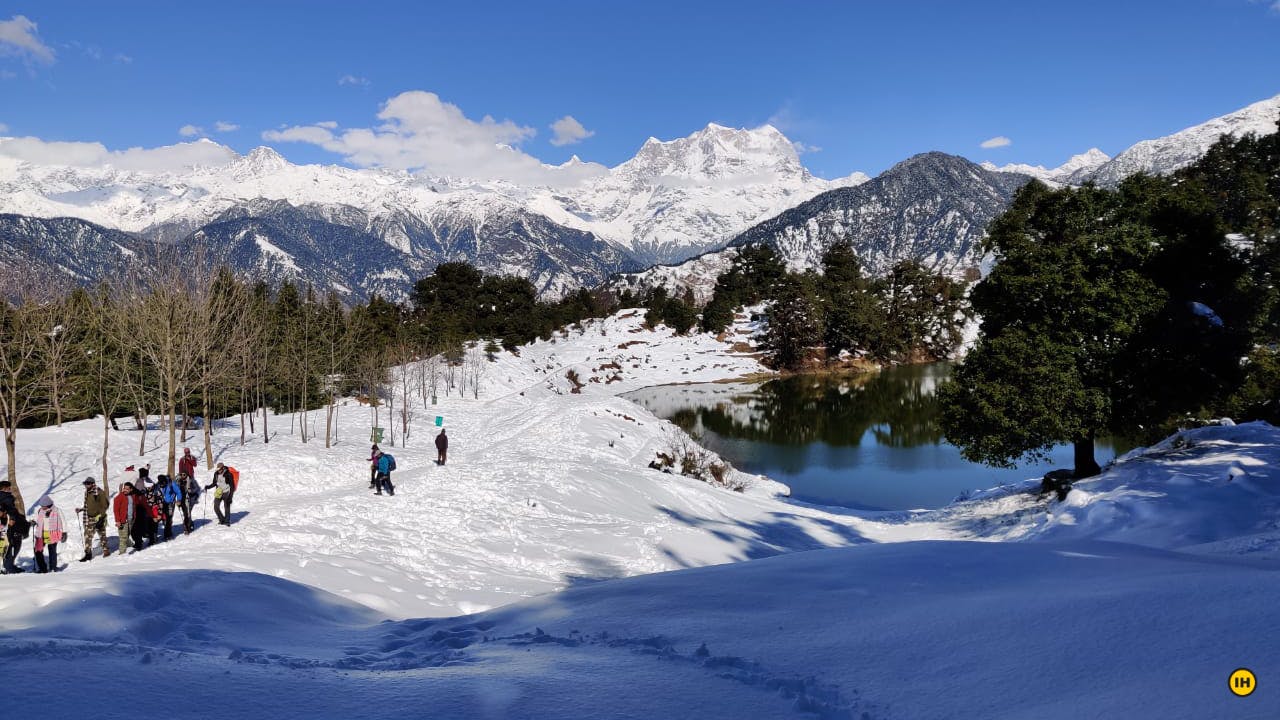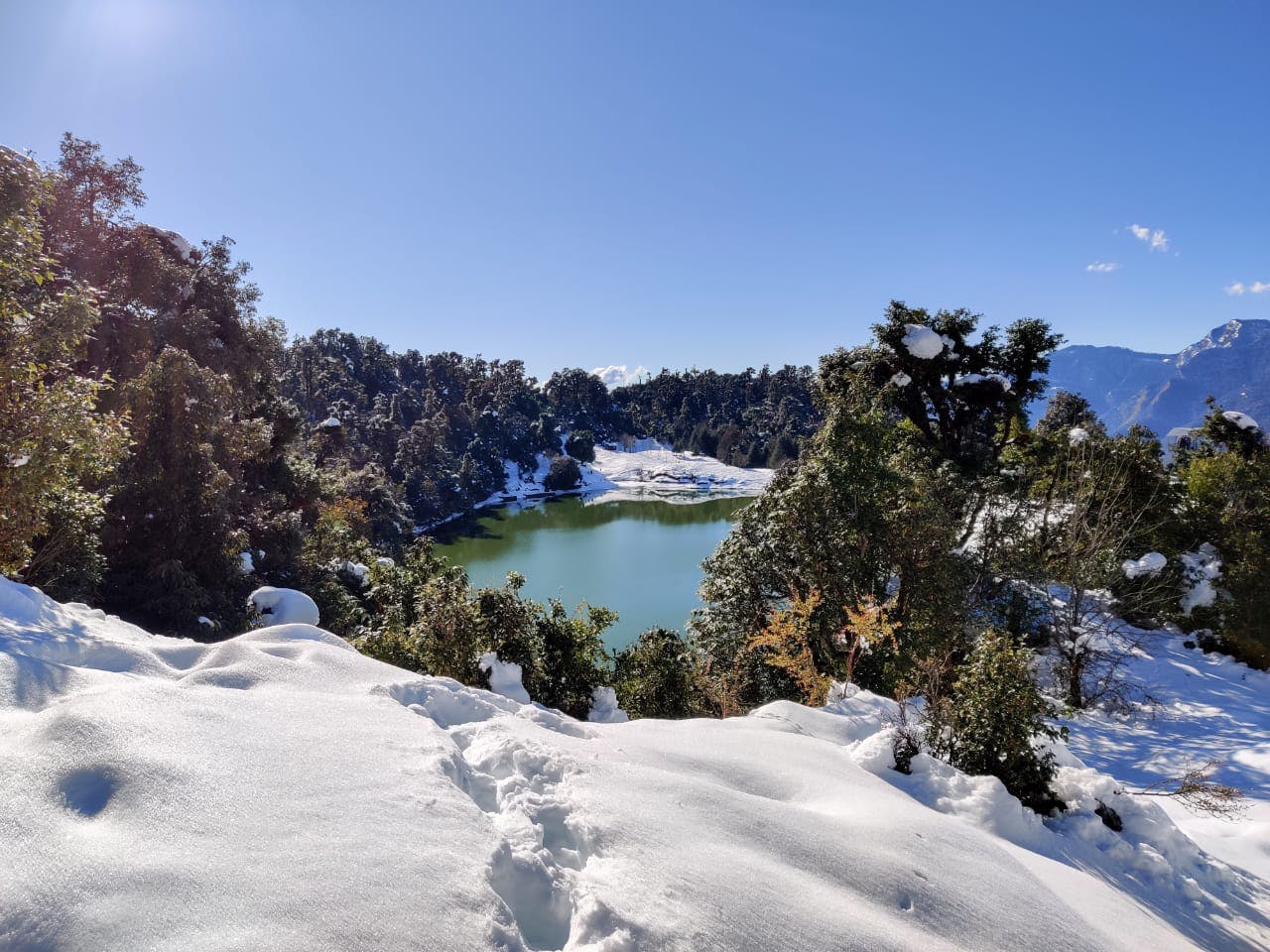 Bonus: Realities of trying to make a trail in waist-deep snow
Behind the scenes of trying to make a trail in waist-deep snow
What happens in case there's too much snow to do your trek?
There are likely to be a few more spells of snowfall given that its winter. In this case, two scenarios are possible.
(1) snow is not too much and our treks continue to run without problems.
(2) snow is too much and the trails closes.
If it is scenario 1, it is well and good.
However, if it is scenario 2, we are prepared to handle this and open the trek quickly. Our goal is to help you do you trek safely and comfortably and bring you back to the base camp. All our slope staff are working towards this.
If this looks impossible because of bad weather, we will organise excursions around the base camp.
If you do not go to the summit, you are welcome to repeat the trek any time in future as well. You do not have to pay us for this, we will waive off the trek fee.
This is not very likely, but just be mentally prepared for such a scenario if you are going to trek in snow.
If you have any questions, drop in a comment below. We'll get back to you!
LEAVE A REPLY
Your email address will not be published. Required fields are marked
Sign up for our much loved Weekly Mailer
We have terrific trekking tips, trek updates and trek talks to look forward to