How To Go About A Basic Mountaineering Course In India
Share this story
For all of you looking to pursue a career in mountaineering or trekking, a mountaineering course is strongly recommended. But there is not much information out there about how to prepare and register for, and eventually complete a mountaineering course.
In this article, I hope to address exactly these aspects.
I completed a Basic Mountaineering Course (BMC) early in 2018. I got my certification from NIMAS, one of the more recent mountaineering institutions.
But I did a whole lot of research before my mountaineering course. I'm sharing everything I learnt from my research here.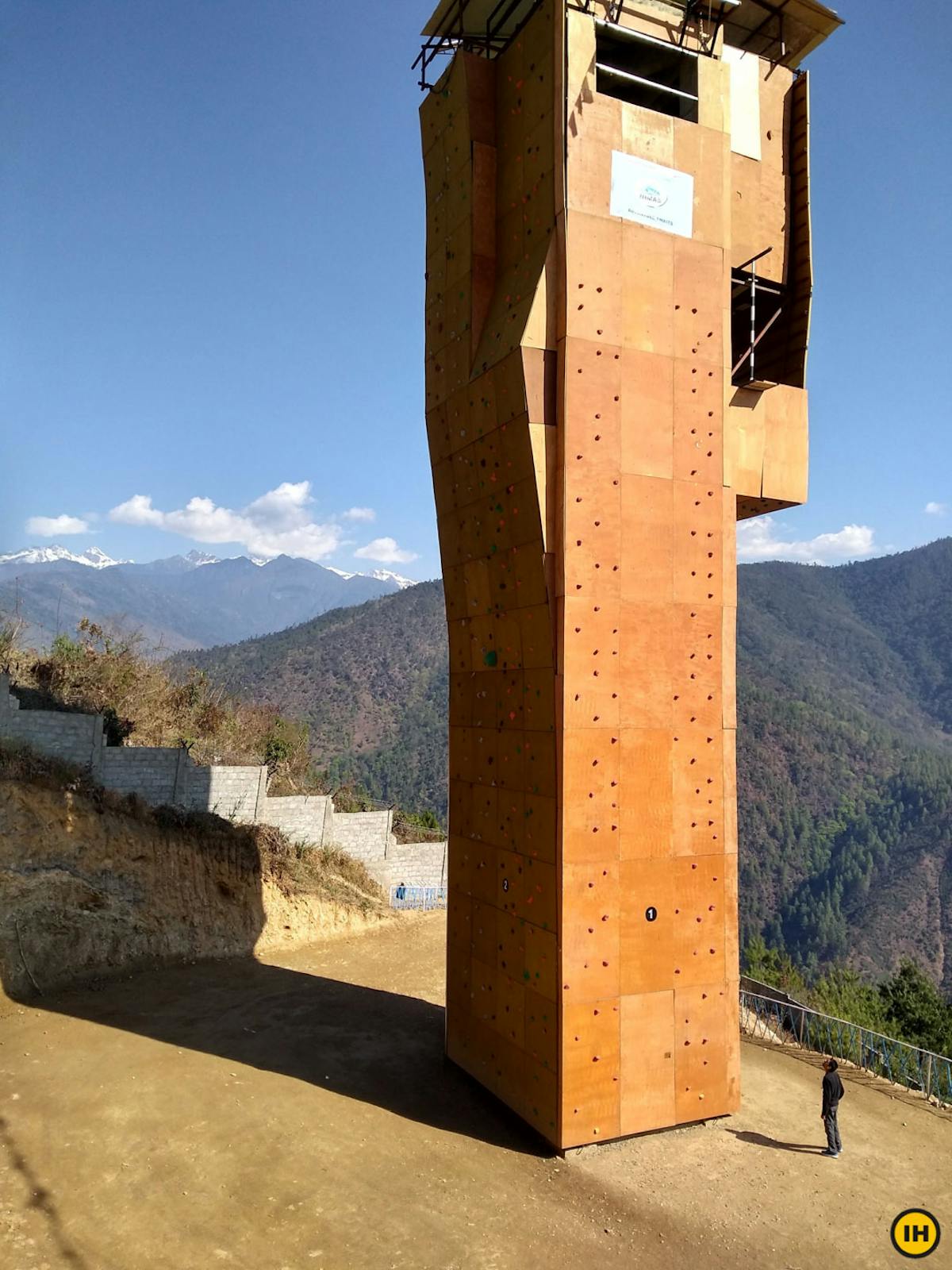 The artificial climbing wall (75ft) at Camp 0 (NIMAS campus)
Courses and Institutes
To begin with, there are various courses in mountaineering.
Most institutes require the completion of the Basic Mountaineering Course (with a certain grade) to register for the Advanced Mountaineering Course. After completing the Advanced Mountaineering Course (with a certain grade), one can apply for the Method of Instruction or/and the Search and Rescue course.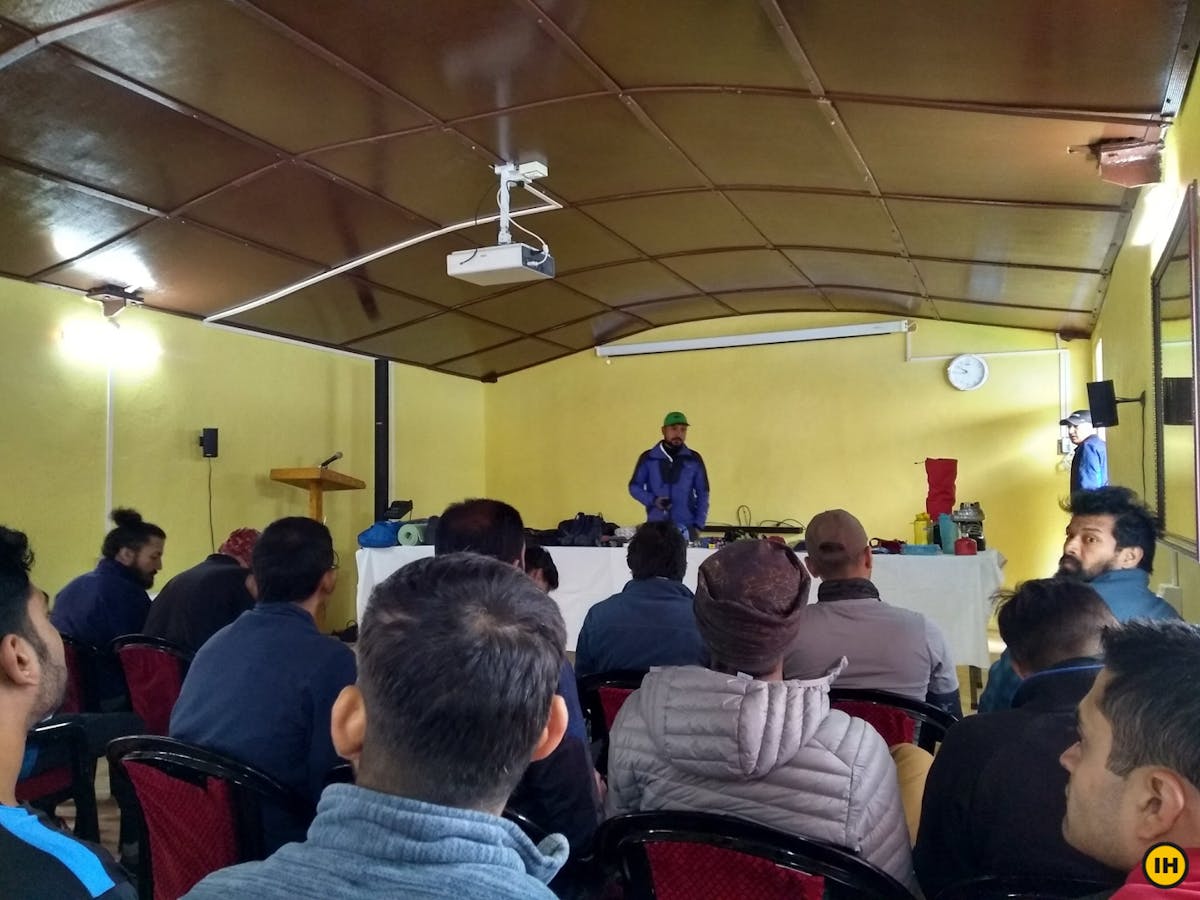 Theory classes at Camp 0 (NIMAS campus) are an important part of the course.
There are five nationalized mountaineering institutes in India which are considered to be the best. In the order of establishment date, they are:
1. Himalayan Mountaineering Institute, Darjeeling (founded in 1954)
2. Atal Bihari Vajpai Institute of Mountaineering and Allied Sports, Manali (founded in 1961)
3. Nehru Institute of Mountaineering, Uttarkashi (Founded in 1965)
4. Jawahar Institute of Mountaineering, Pahalgam, J&K (Founded in 1983)
5. National Institute of Mountaineering and Allied Sports, Arunachal Pradesh
Most people look for the best institute while registering for the basic mountaineering course. I chose the one which had the least waiting time with an option to register online – NIMAS, Arunachal Pradesh. The waiting time is the most significant difference among the institutes.
The course fee also varies between the institutes but still subsidized greatly, since they are supported by the Ministry of Defense. This fee includes the training fees, food and stay for the duration of the course.
Here are the approximate the waiting times and course fees (as of September 2022):
| Institute | Approx. Wait Time | Course Fee for Indians (excluding extra taxes/charges) | Course Fee for Foreigners (excluding extra taxes/charges) |
| --- | --- | --- | --- |
| NIM, Uttarkashi | 2 Years | Rs.16,940 | $880 |
| HMI, Darjeeling | 1.5 Years | Rs.18,630 | $934 |
| JIM, Jammu & Kashmir | 6-8 Months | Rs 18,650 (Rs 12,600 for J&K Residents) | NA |
| NIMAS, Dirang | No Wait Time | Rs.24,200 | N/A |
| ABVIMAS, Manali | 6 months | Rs.17,160 | Rs 57,200 |
Note: These are just approximate waiting time which can vary according to circumstances. It can increase or decrease in the coming years.
After doing some research, I learnt that the teaching methodology is quite similar in all the institutes. However, each institute has their own focus area. For example, while HMI and NIM focus more on strength during their physical training, JIM focuses on long distance running and NIMAS focuses on trekking. In fact, most of the physical training at NIMAS involved trekking for long distances(12km-35km) with a heavy backpack. The main reason being the huge distance from the NIMAS Base camp to the glacier training area. It is approximately 80 km away, which is twice as far as that of the other institutes.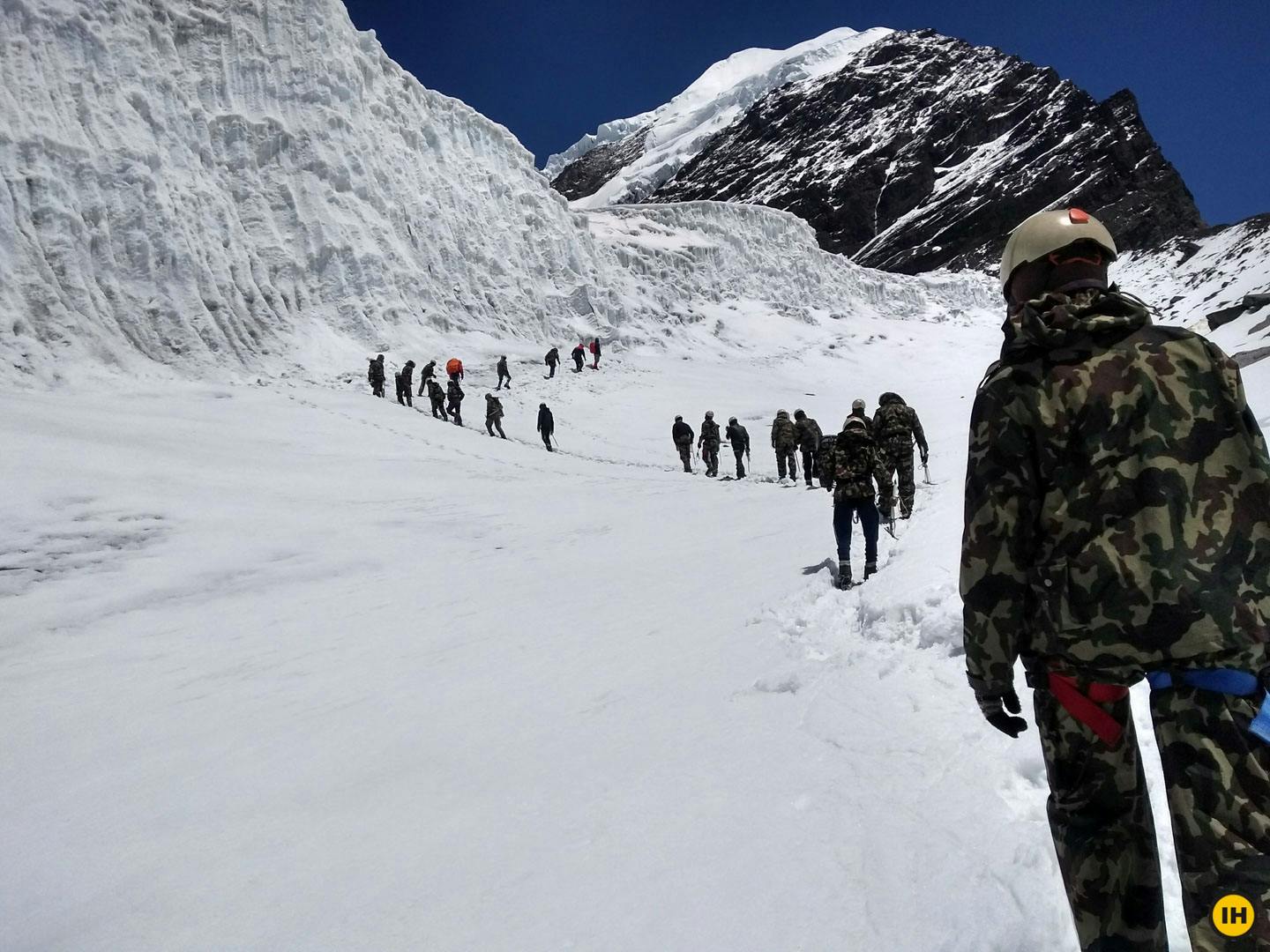 Another significant difference that I learnt of was the difference in the equipment. The thumb rule being, older institutes have older equipment and the newer institutes have newer equipment. Although this is second-hand information, it is not hard to believe.
How to Register for the course
1. After you choose your preferred institute, click one of the links mentioned above to enter their website. Click on the "Admissions" or "Courses" tab.
3. Select "Basic Mountaineering Course" as the course you want to register for. Usually, the institute mentions the earliest batch available and the respective batch code.
4. After selecting your preferred batch, go through the application procedure. Remember to go through the eligibility criteria carefully.
5. Download the application form and fill it carefully (or fill it online). Check and recheck for mistakes.
6. Post the application form along with the course fee in the form of a DD/Cheque (whichever is mentioned in the application procedure).
The confirmation of your booked seat comes in the form of a post or/and an e-mail or/and a phone call. Most application forms have a helpline number which you can contact in case you don't receive a confirmation.
How to train for BMC
At most institutes, the Basic Mountaineering Course is intense and requires a decent level of fitness.
The most important aspect that needs focus is your ability to carry a 20 kg rucksack for long distances. Even if you are a marathon runner, practice jogging or at least trekking with a heavy backpack.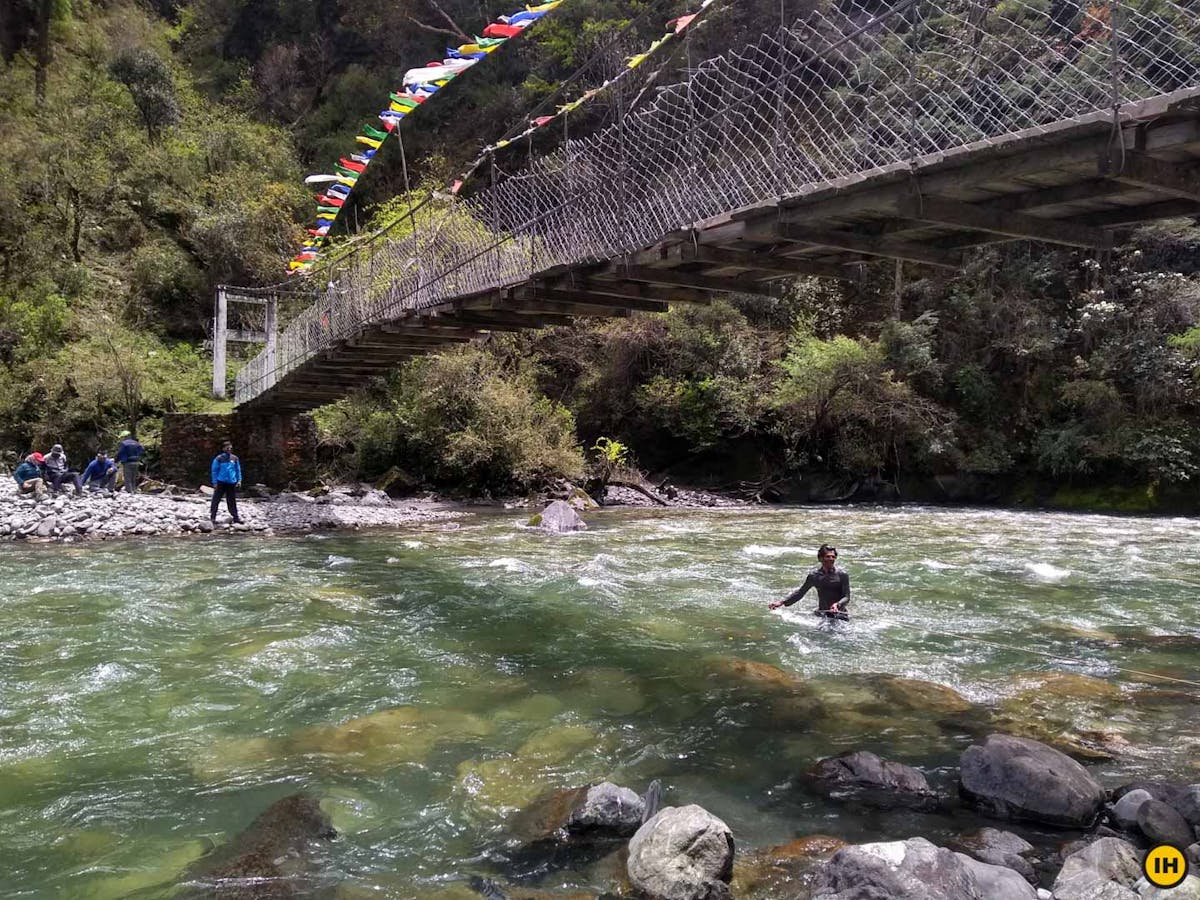 River crossing training at Camp 1 (New Malling)
Going on at least two difficult treks within two months from the start of your course will help a lot. Apart from endurance, also focus on strength and rock climbing techniques. If there is an indoor rock climbing arena in your city, go there regularly for at least a month. This will equip you with the right techniques and confidence for rock climbing.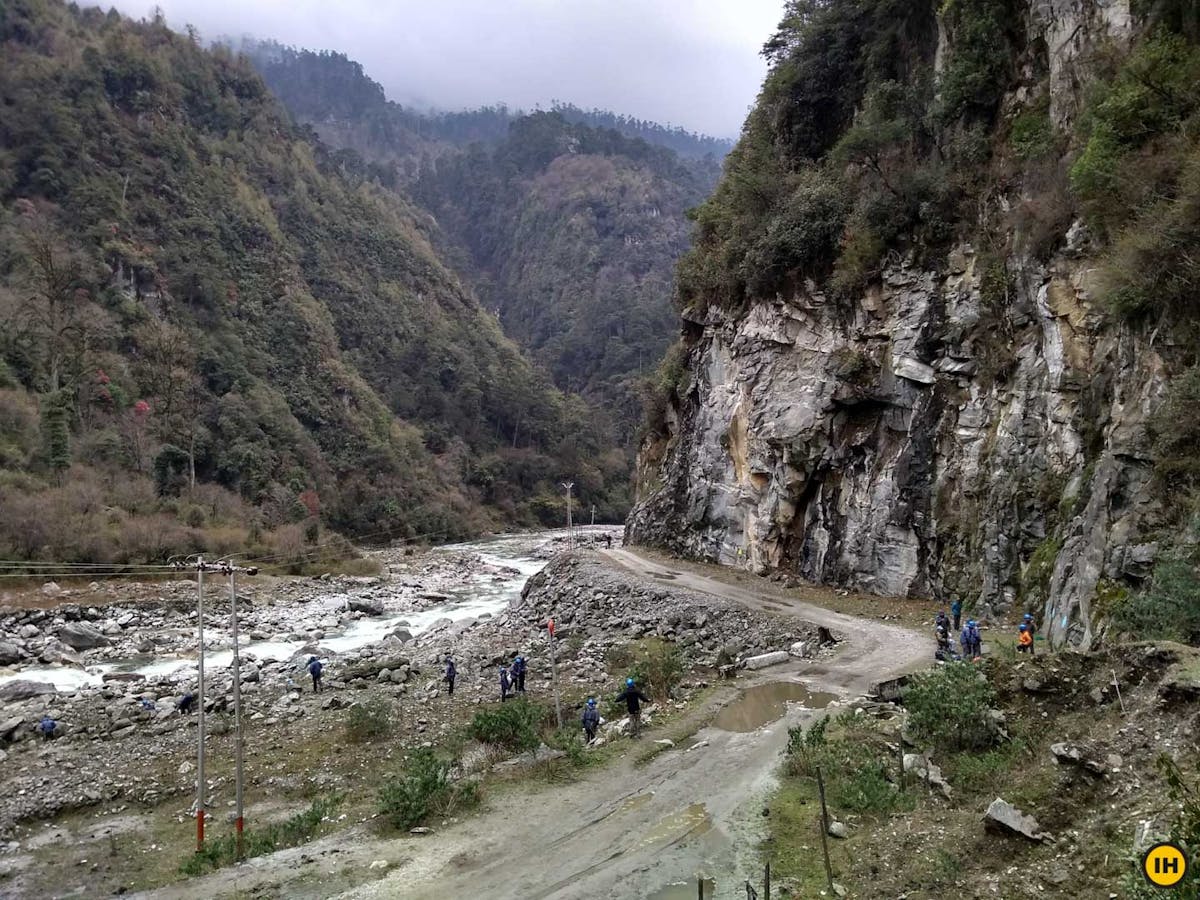 Rockcraft training at Camp 1 (New Malling)
Here is a weekly workout regime to train for the course:
6 months to course start (Phase 1):
Run 5 km twice a week
Beginner Strength training twice a week
Cross training once a week (Climbing/Cycling/Swimming/Sport of your choice)
Beginner Yoga once a week
3 months to course start (Phase 2):
Run 5 km (with 10 kg backpack) twice a week
Intermediate Strength training twice a week
Cross training once a week (Climbing/Cycling/Swimming/Sport of your choice)
Intermediate Yoga once a week
1 month to course start (Phase 3):
Trek 10 km (with 10 kg backpack and some altitude gain) twice a week
Intensive strength training once a week
Cross training once a week (Climbing/Cycling/Swimming/Sport of your choice)
Intensive Yoga once a week
Run at your own pace and try reducing your time gradually. Your timing is not really important here.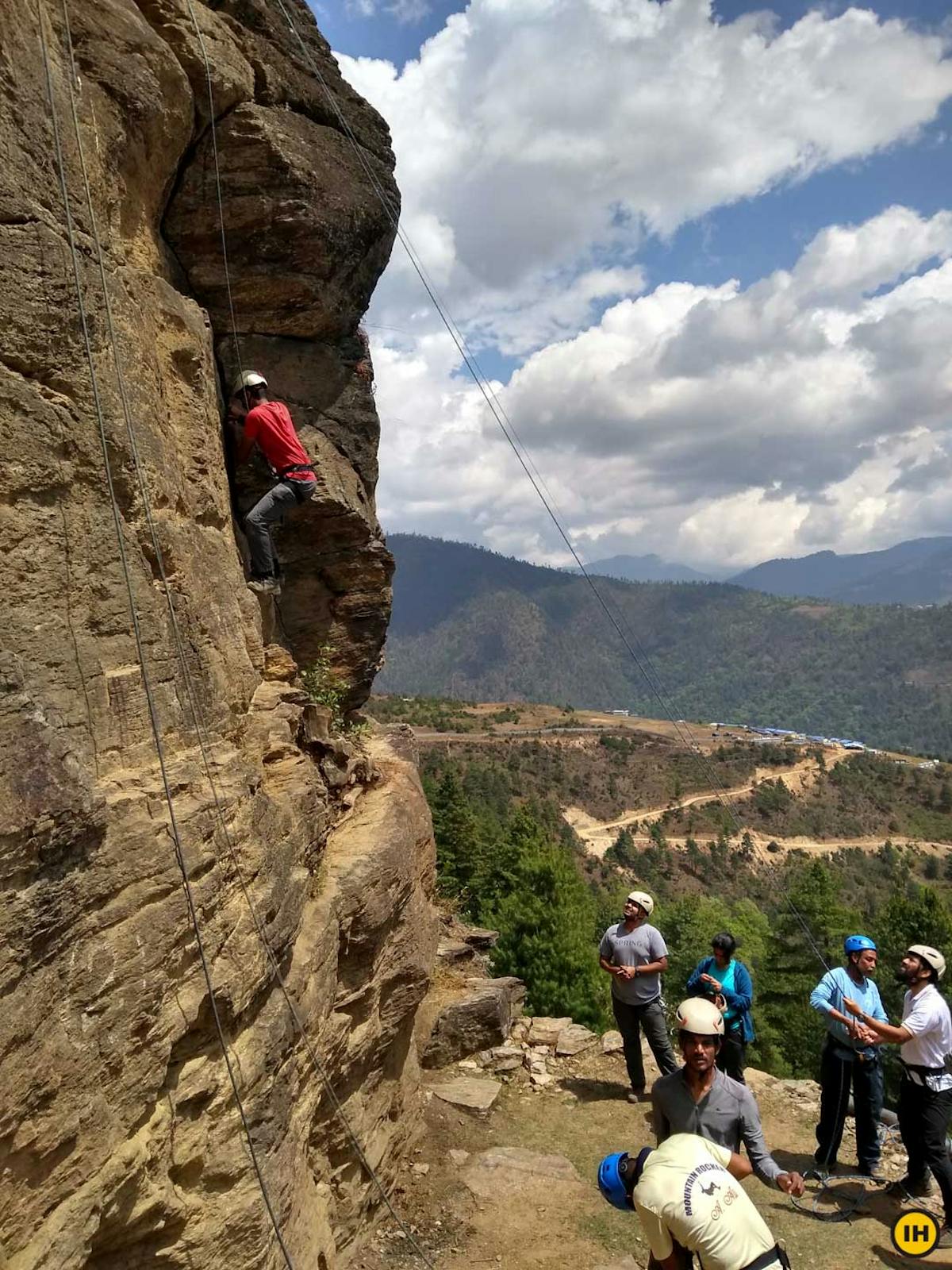 Rockcraft training at Camp 0 (NIMAS campus)
You can go for the two difficult treks by skipping a couple of weeks. When you're back from the trek, remember to ease into the workout regime rather than start from where you left off. For example, if you were in Phase 2 when you left for the trek. When you return, do a week of Phase 1 training and then restart Phase 2 training.
Please avoid over-training because it increases the risk of an injury. I made this mistake and I was injured for two whole months with minimal training. Luckily, I recovered 15 days before the course and completed the course without any mishaps.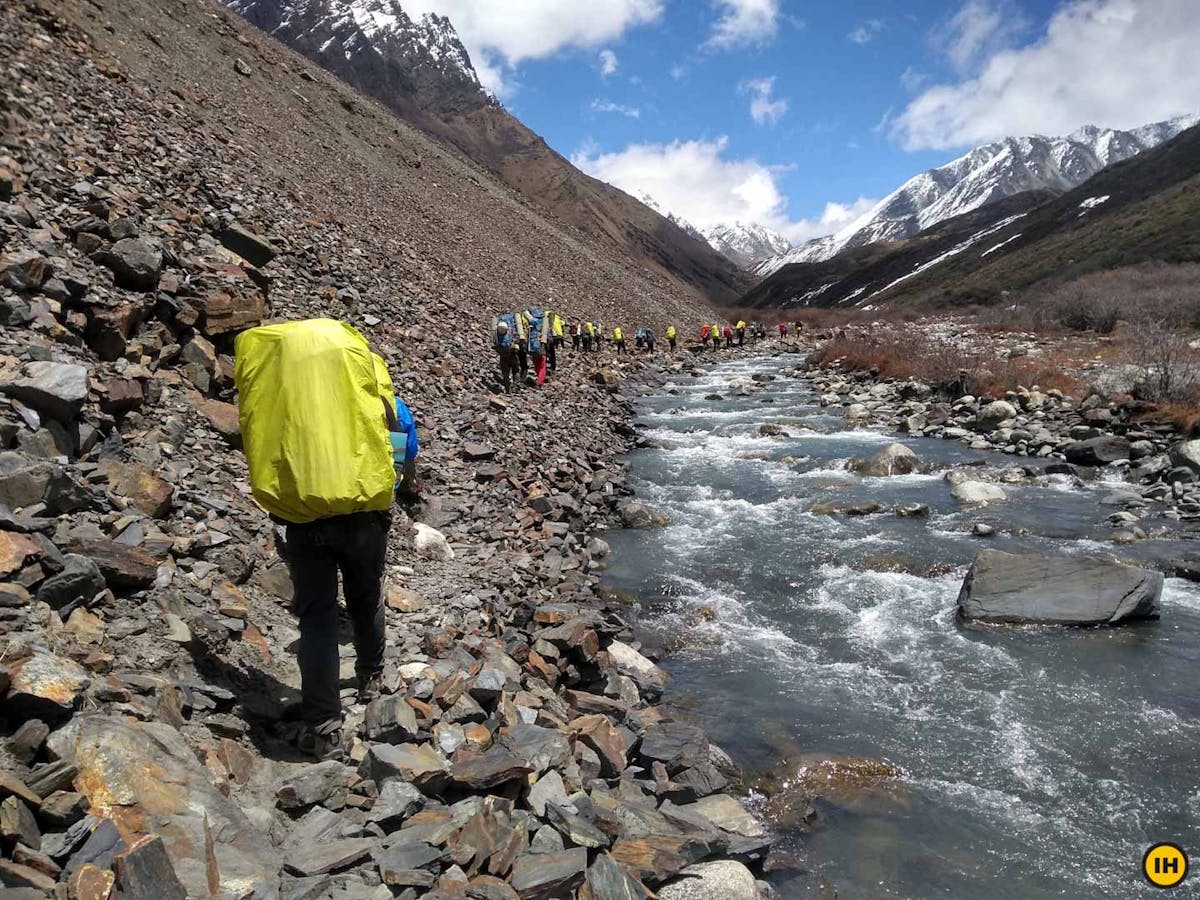 Campsite shifting – on the way to Camp 4 (Merathang)
Based on what do they assess you?
Although it differs from institute to institute, the basic assessment criteria is mainly focused on Rockcraft, Icecraft, Endurance and a written test. There is no need to prepare for any of these. Learning rock climbing techniques for Rockcraft is an added advantage, not a requirement.
Here is the complete criteria based on which they assessed us:
| Assessment type | Marks allotted |
| --- | --- |
| Written test | 50 |
| Rockcraft | 20 |
| Icecraft | 20 |
| Endurance test | 20 |
| Trekking | 10 |
| Survival test | 10 |
| Teamwork | 5 |
| Mountain manners | 5 |
| Director's assessment | 10 |
What a day in the basic mountaineering course looks like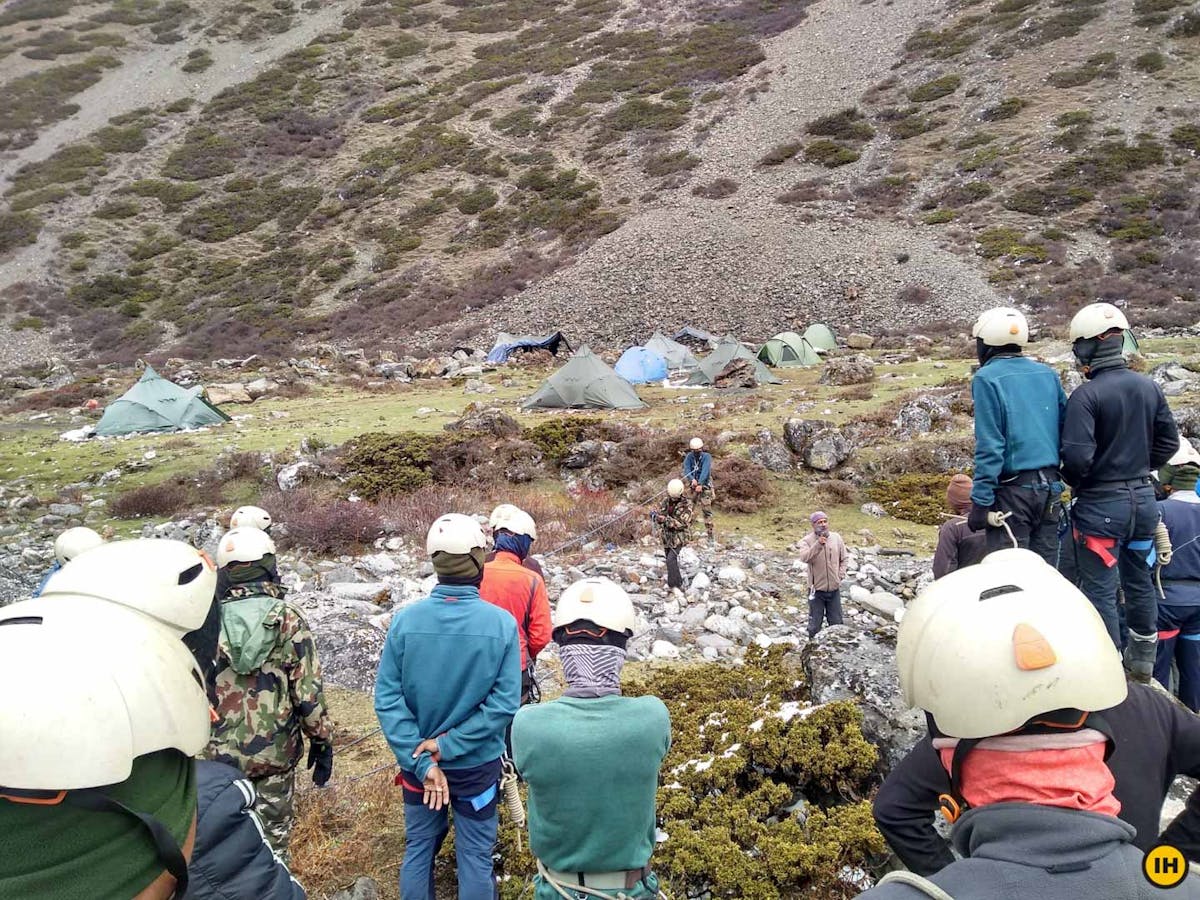 Crevasse rescue training at Camp 4 (Merathang)
Most of our days started early except for a few on the last campsite (when the weather was bad). After freshening up and a quick breakfast, our P.T would involve a long trek with a 15 kg backpack, followed by rockcraft training. In case we were shifting camps that day, we would carry the whole load of 22 kg (approx.) along with packed lunch and trek to the next campsite. After which we would either rest or participate in simple activities like a survival test or knots practice. The evenings were usually filled in with theory classes on various topics including Mountain terminology, Glaciers, Rescue techniques etc.
This is what our time-table usually looked like:
This is what our time-table usually looked like:
5 am: Wake up
6 am: Physical Training
8 pm: Breakfast
9 am: Rock-Craft Training
1 pm: Lunch
3 pm: Theory class
5 pm: Medical check-up
7 pm: Dinner
8 pm: Go to sleep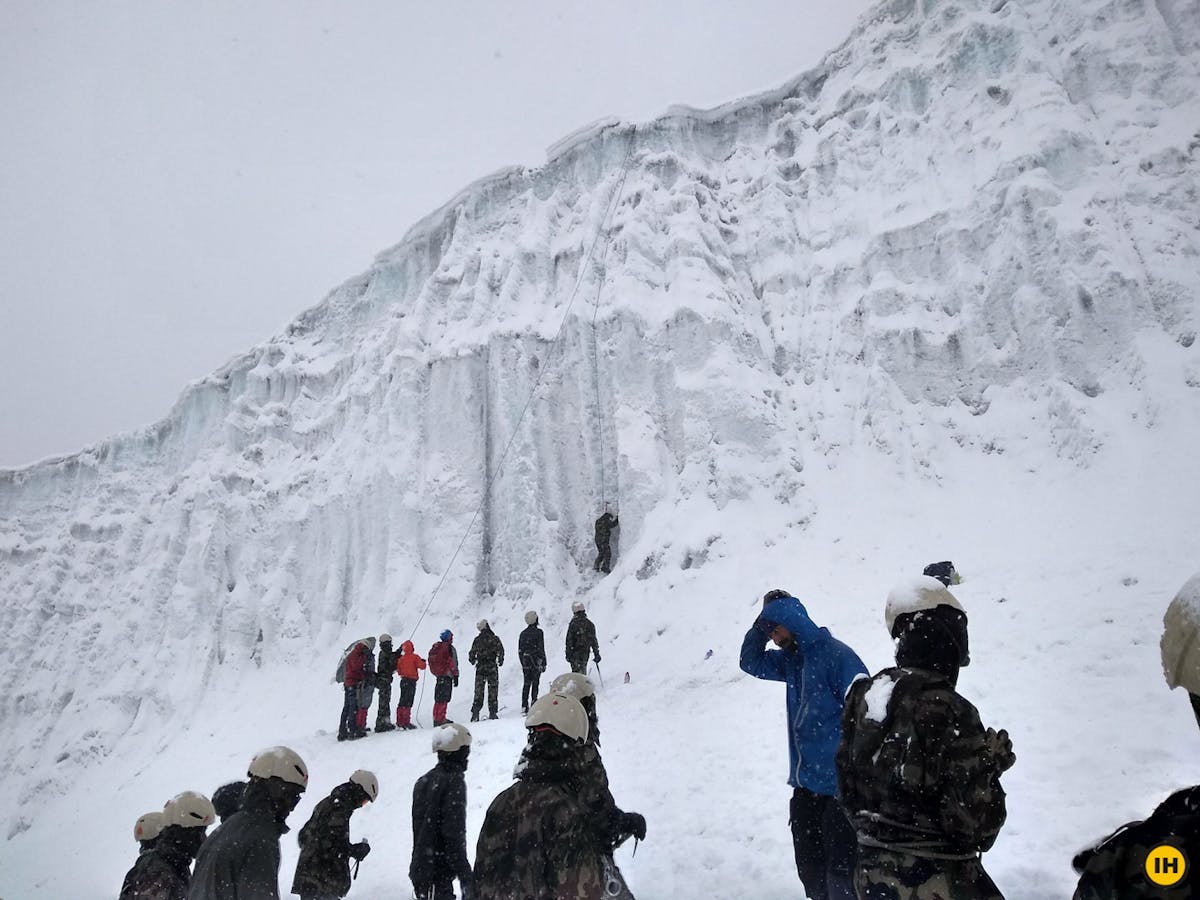 Icecraft training at Merathang glacier
The five days of Icecraft training had a slightly different time-table. We would trek in the morning to the glacier and reach at about 1100 hours. We would have icecraft training till 1230 hours after which we would head back to the campsite. So we used to have a late lunch at around 1500 hours. We had no theory classes on any of these days. In my opinion, these five days were the hardest. This was when we fully realised the importance of mental strength in mountaineering.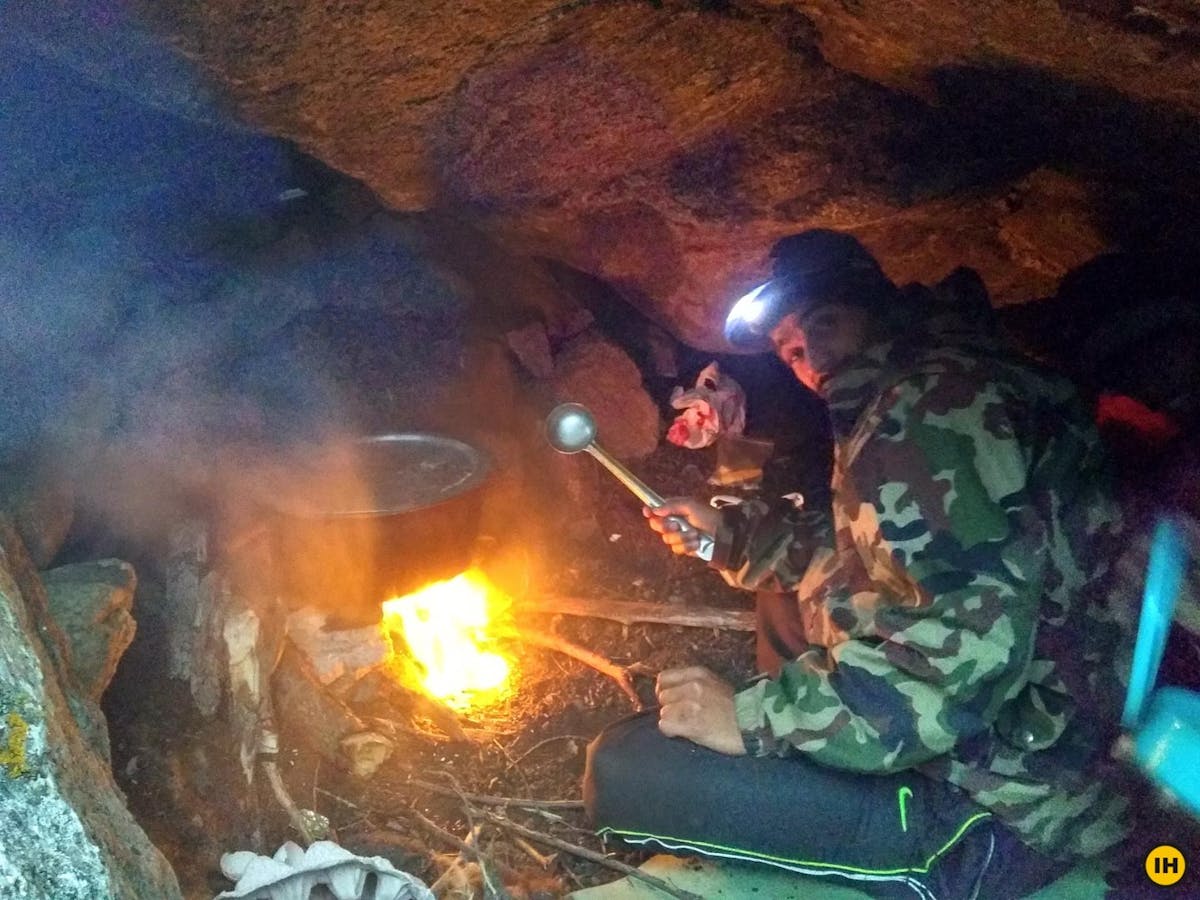 Survival test at Camp 3 (Jithang)
They say that the strongest bonds are made when you're on the mountains. Mainly because of all the hardships you go through together. I can say from experience that I will share this special bond with my course-mates and instructors for a long time to come. The Basic Mountaineering course is the first door one opens in the world of mountaineering. The journey beyond that is a long one and you are your own guide. I wish you the best of luck for this journey.
If you have any other questions about the basic mountaineering course, leave a comment below or reach out to me at nikshep@indiahikes.com
LEAVE A REPLY
Your email address will not be published. Required fields are marked
Sign up for our much loved Weekly Mailer
We have terrific trekking tips, trek updates and trek talks to look forward to