Indiahikes Trek Photo Contest - Open To All
Share this story
Open to All
Indiahikes Trek Photo Contest - Open To All
Category
For the first time ever, we have opened up our Monthly Photo Contest to all trekkers. Until now, this was exclusive only to Indiahikes trekkers, and it has been a much-sought-after contest. Many trekkers have requested us to open it up to those who haven't trekked with us as well. 
Which is why we are inviting you to participate in the contest.
This month's theme is Trek Landscapes. 
Choose your 5 best landscape photos from any trek across the country (or outside) and share it with us!
Through the photo, we want to see what struck you the most on your trek – your favourite viewpoint, the forest section that made you weak in the knees, the mountain views that will remain with you for a long time, the campsite you dearly loved.
We have certain rules and regulations to enter the contest, so ensure you read them below. 
Our Guest Jury Member will select three winners for this contest – One Grand Prize Winner, A runners Up and a Trekkers' Choice Award.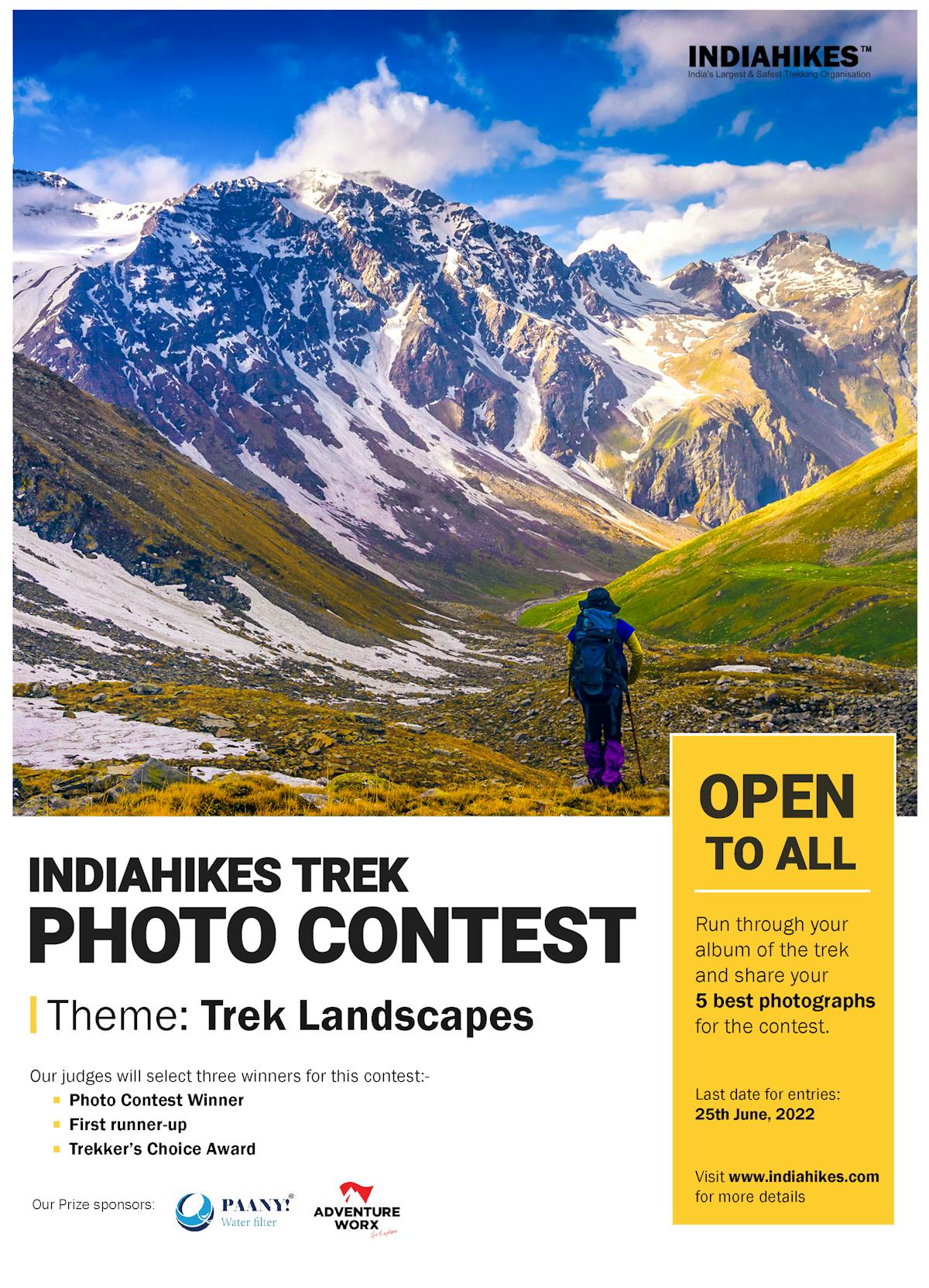 Here are the kind of photos we are looking for:
Before sending in your photos, take a look at the kind of photos we are looking for: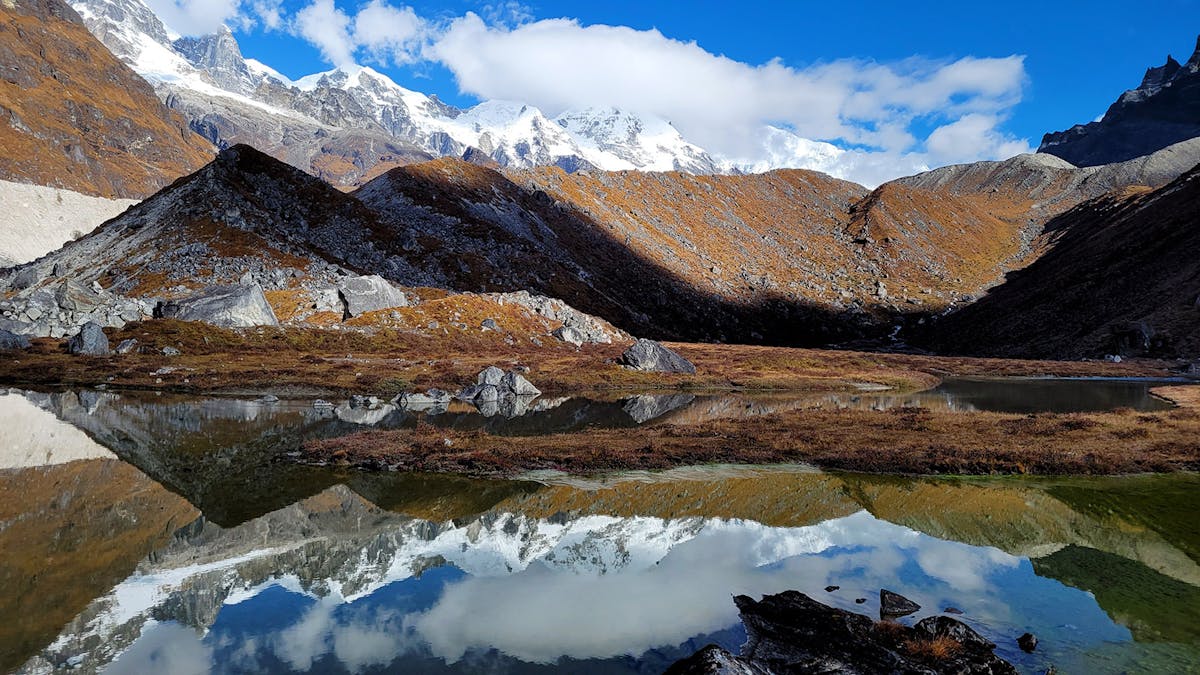 This is Samiti Lake on Goechala trek. It depicts a perfectly still photograph. Notice how there is not a single ripple in the lake. Photo by Ganesh Devadiga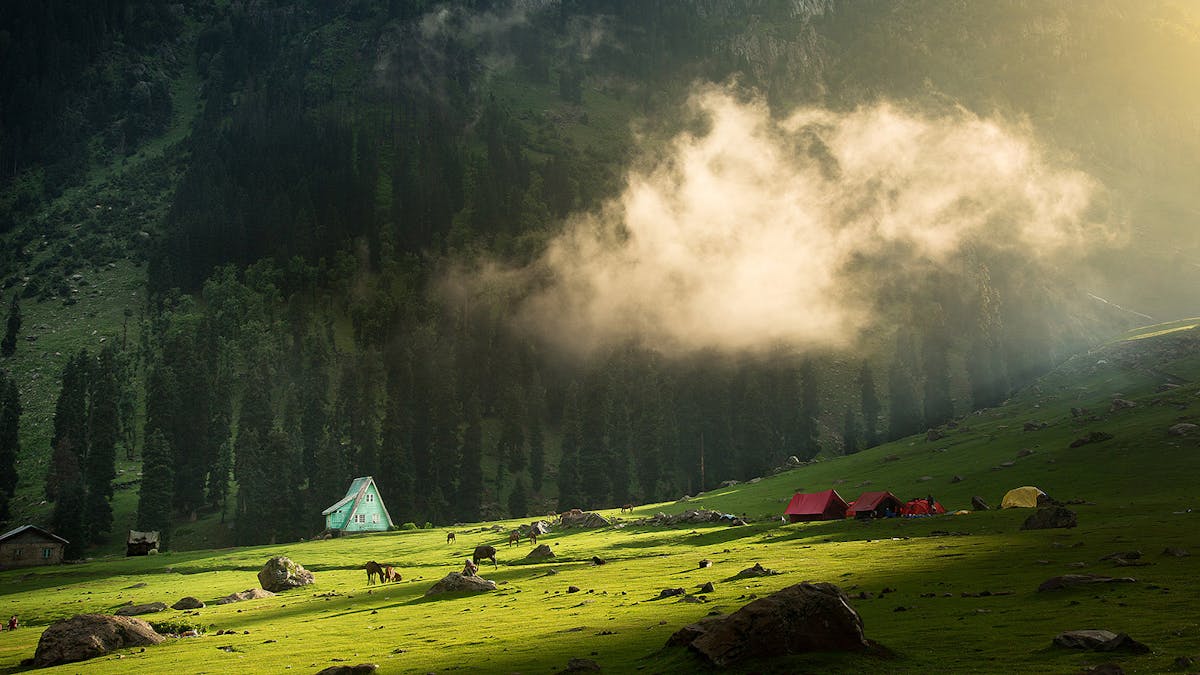 This is an example of a technically sound picture. Watch how perfectly the light falls on the lone soft cloud. The lighting also makes the glass glitter. This entire setting gives a dreamy touch to this photo of the Lidderwat campsite on the Tarsar Marsar trek. Photo by Shreenath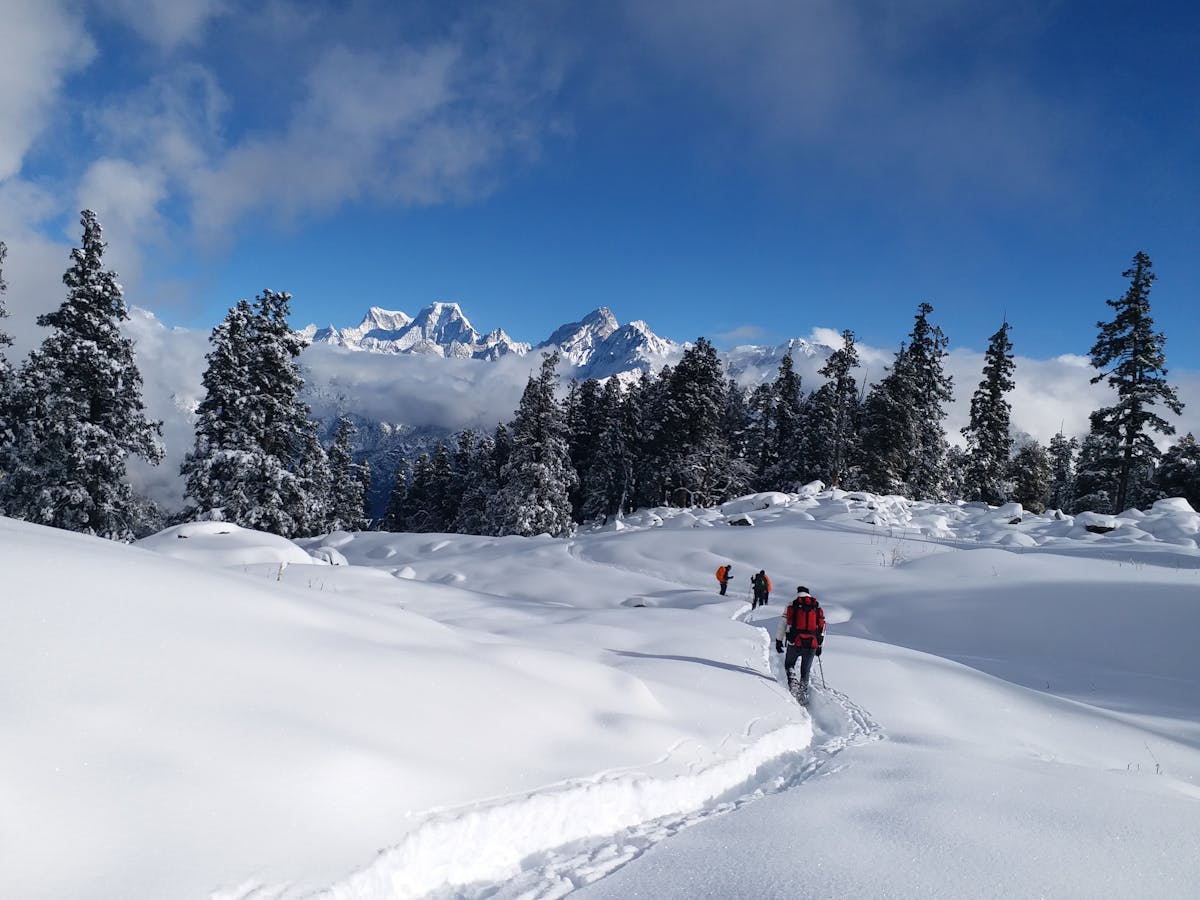 This one is a brilliant winter shot because it captures the striking contrast between the trekkers and the white landscape. It gives you a good perspective of the landscape. Photo by Anil Singh Bisht
We have special prizes for our top 3 photographs
The winner gets a trek voucher of Rs 5,000 with 35 litres backpack.
The Runner up gets a trek voucher of Rs 3,000 with Paany bottle
Trekkers Choice Award gets a trek voucher of Rs 2,000 along with surprise Indiahikes merchandise. The photo that wins the highest votes out of our Top10 nominations will be the Trekkers choice award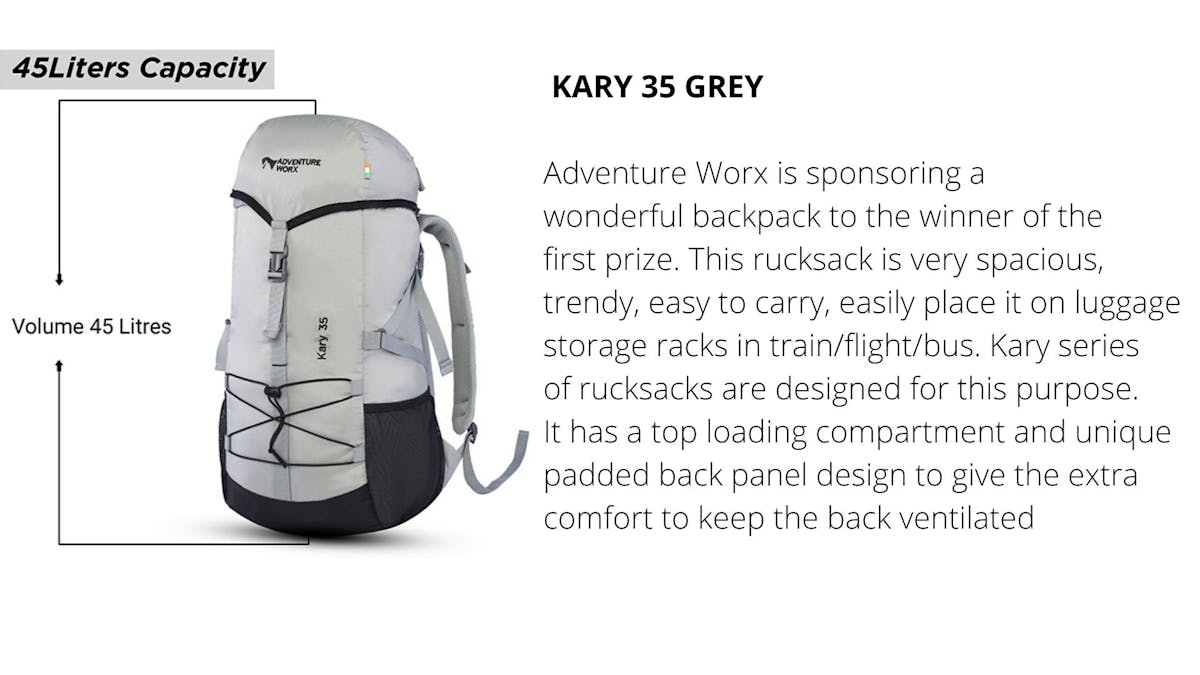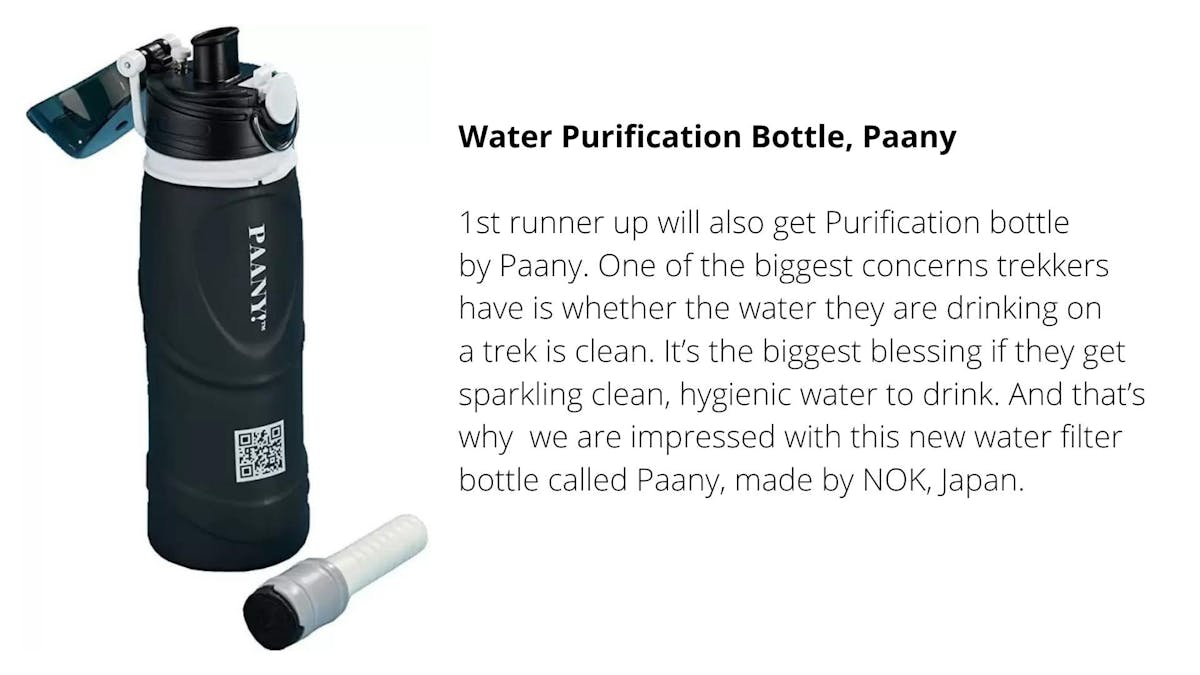 Contest rules and how to enter:
1. Maximum of 5 photo submissions per person
2. Photos must align with the theme of the contest. The theme is Landscapes.
3. Kindly mention your name, trek name, and date in the e-mail
4. The size of each photograph must be a minimum of 1 MB
5. Please name the five photos as such: "Trek name – Your name – Caption" For eg. "Buran Ghati - Aditya Ramesh - A view of the Litham Campsite"
6. Regarding copyright: Copyright for all images submitted as a participant remains with the respective photographers. However, each photographer grants a worldwide, irrevocable, perpetual license to Indiahikes to feature any or all of the submitted images in any of their publications, their websites and/or in any promotional material connected to this competition (with due credit).
Send your top 5 photos by email to contest@indiahikes.com
The last date for entries is 25th June, 2022.
Looking forward to seeing your best photographs!
LEAVE A REPLY
Your email address will not be published. Required fields are marked
Sign up for our much loved Weekly Mailer
We have terrific trekking tips, trek updates and trek talks to look forward to