Indiahikes February 2023 Photo Contest - Colours On A Trek - Open to all
Share this story
Indiahikes February 2023 Photo Contest - Colours On A Trek - Open to all
Theme: Colours On A Trek
Category Photo Contest Trekker Space
By Bharath Ramesh
2023-02-01
We are back with the February edition of the Indiahikes Photo Contest, which is open to all. You're welcome to participate no matter which part of the country you are in (even overseas). You're welcome to share pictures from your Indiahikes treks or treks you have done on your own.
Theme: Colours On A Trek
We are approaching the tail end of winter. And a seasonal transition is in the offing. In a month, the season will start transitioning to a colourful spring.
During the transition, you'll see a charming mix of snow and greenery. Tiny flowers begin to bloom. The forest starts coming to life with birds and animals coming out of their winter slumber. We slowly witness nature starting to change its colours.
For the February 2023 Photo Contest, we want to put the spotlight on this transition.
Show us the most colourful side of the mountains you have seen. It can be photos of flowers, mountains, green meadows, forests, flowers, bird life, animals, or a mix of all of these elements
Note: It's still a photo contest, so the photo needs to be technically sound and well-framed. (No selfies)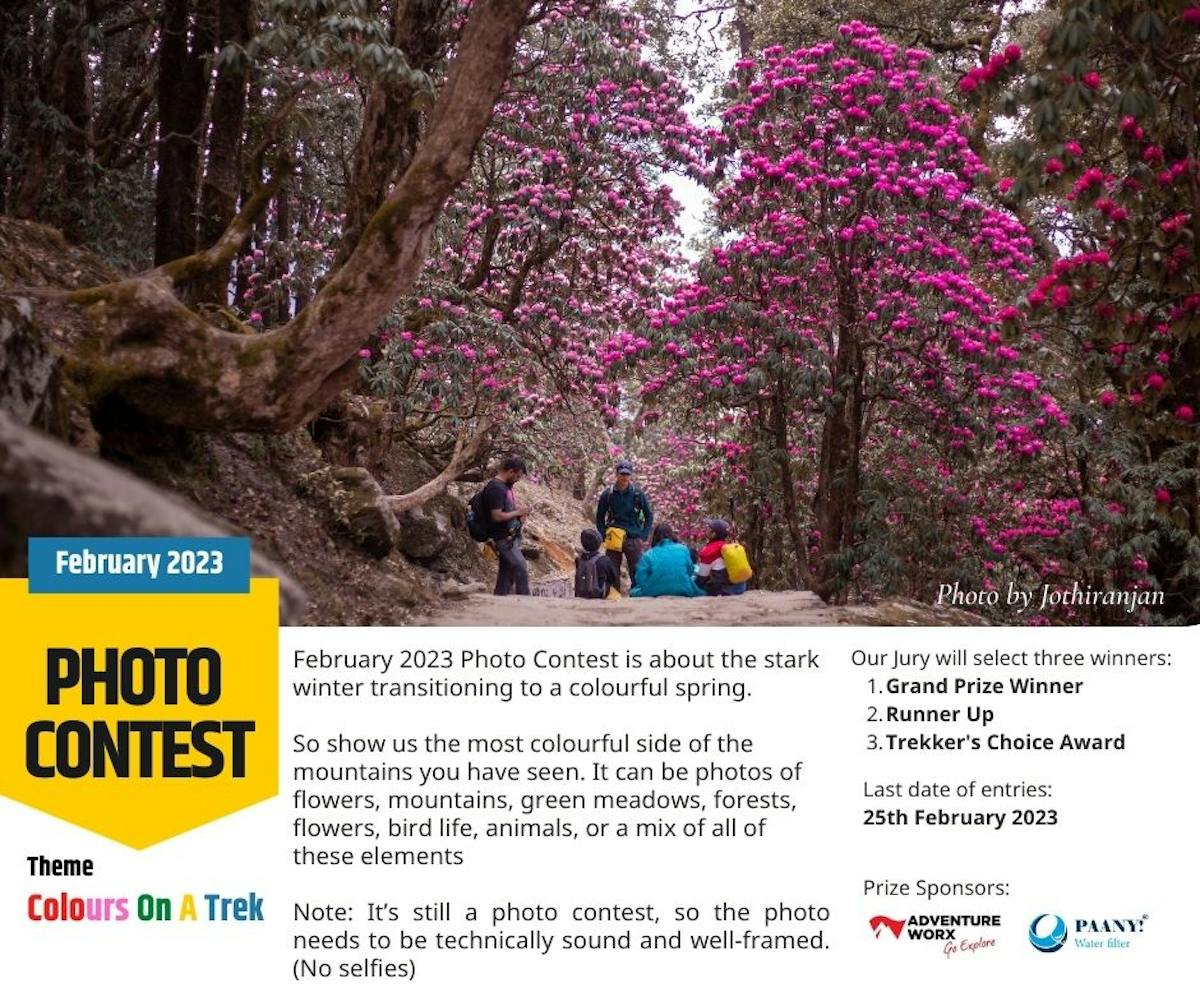 Watch this quick video to know about this month's theme.
Here are the kind of photos we are looking for:
Before sending in your photos, take a look at these: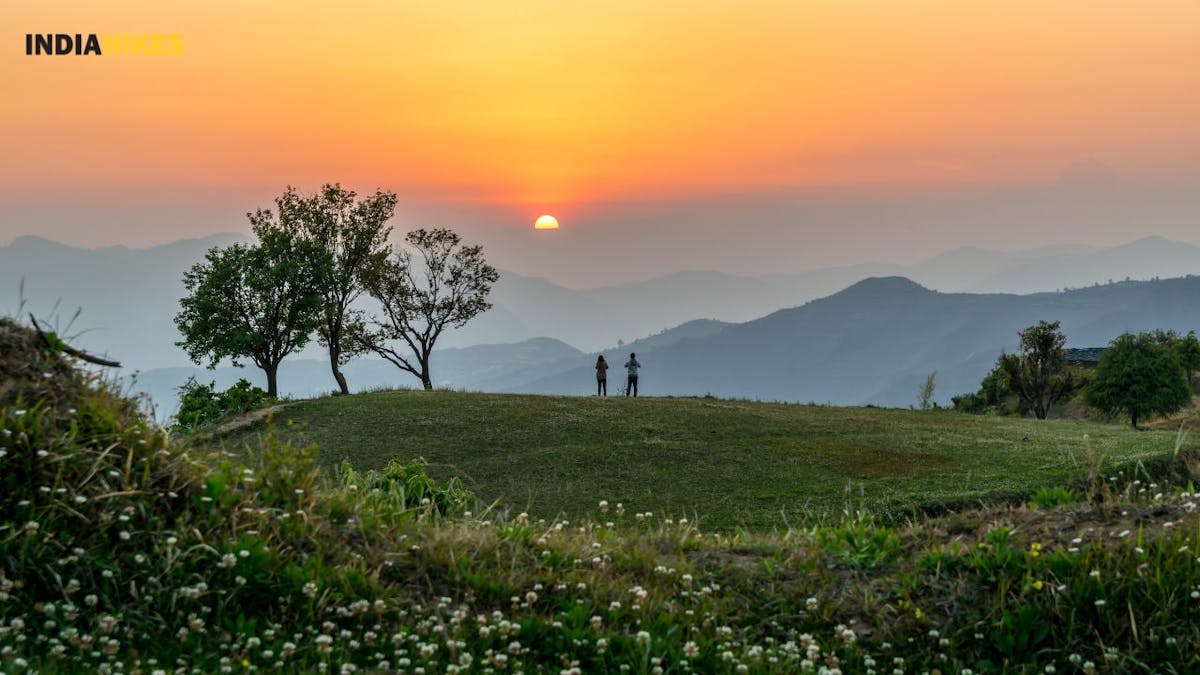 Enjoying a vibrant beautiful sunset from the Nag Tibba campsite. Photo by Kumar Amrit
The trail to Chopta with blooming rhododendron flowers on both sides. Photo by Jothiranjan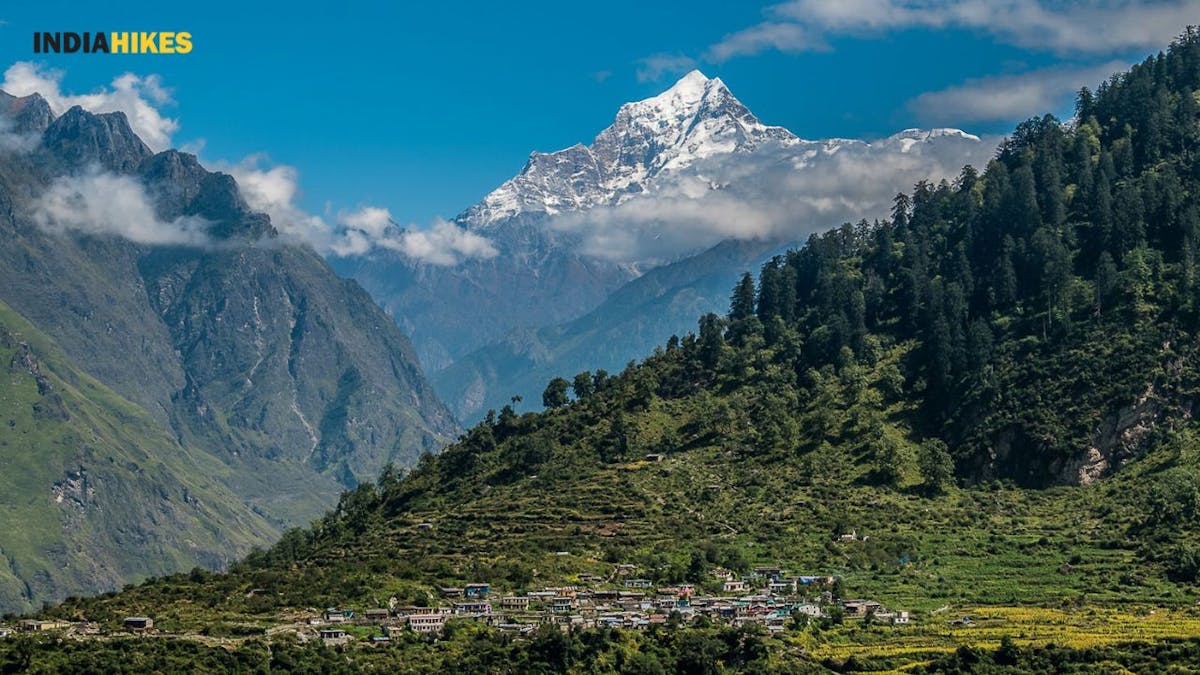 A commanding view of Mt Dronagiri from Tapoban. Photo by Mallikarjuna M.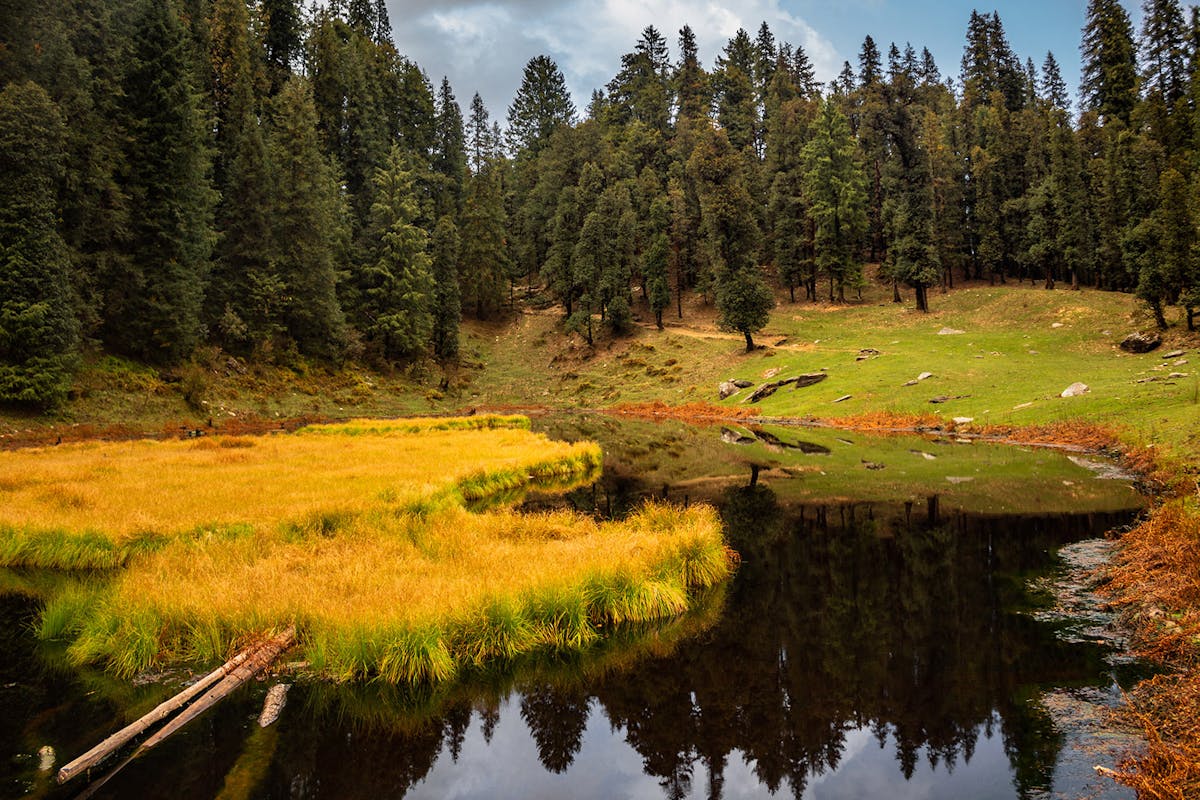 Spring colours from Juda Ka Talab campsite on Phulara Ridge trek. Photo by Milind Anand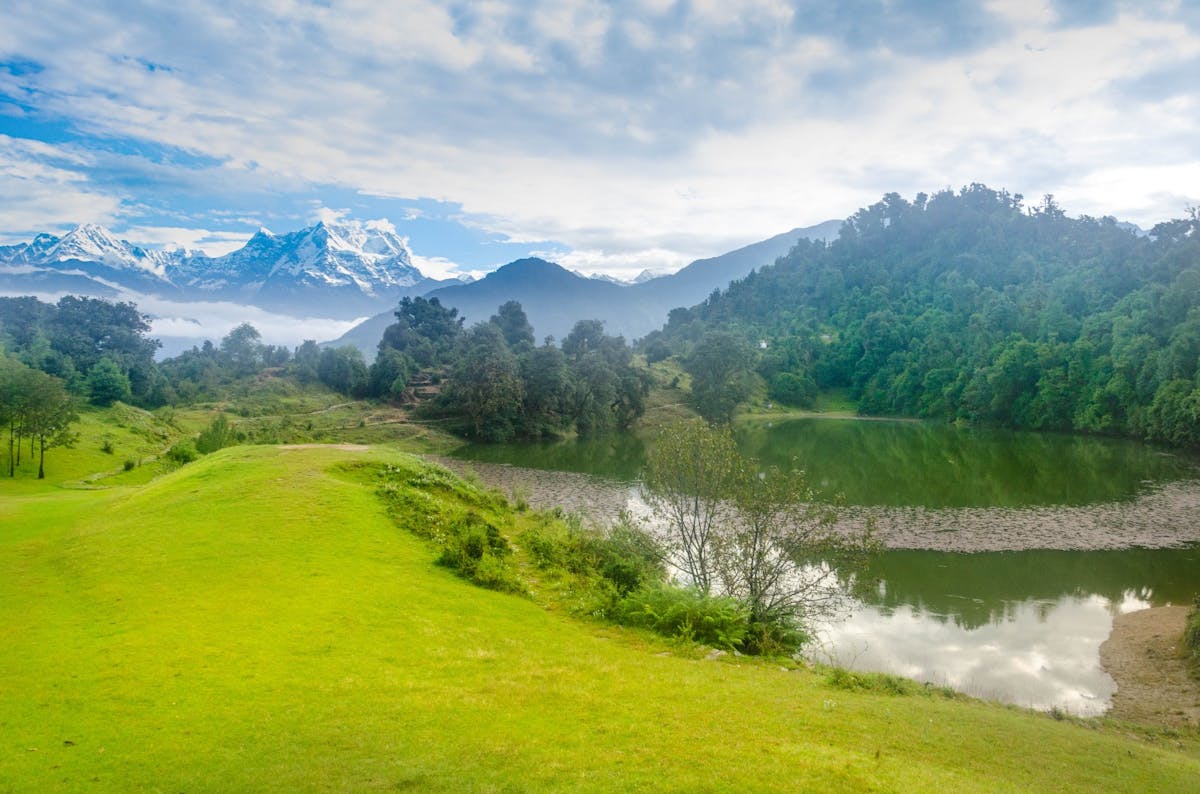 Jaw-dropping view of Mt. Chaukhamba over the green setting of Deoriatal lake. Photo by Rupender Yadav
Now that you have a good idea of what we're looking for, run through your archives and share your Top 5 Photographs that depict this month's theme Colours On A Trek.
We have special prizes for our top 3 photographs :
The winner gets a 50-litre Rucksack by Adventure Worx.
The Runner up gets this wonderful water purifying bottle by Paany.
Trekkers Choice Award gets a surprise Goodie Bag from Indiahikes. The photo that wins the highest votes out of our Top 10 nominations will be the Trekkers choice award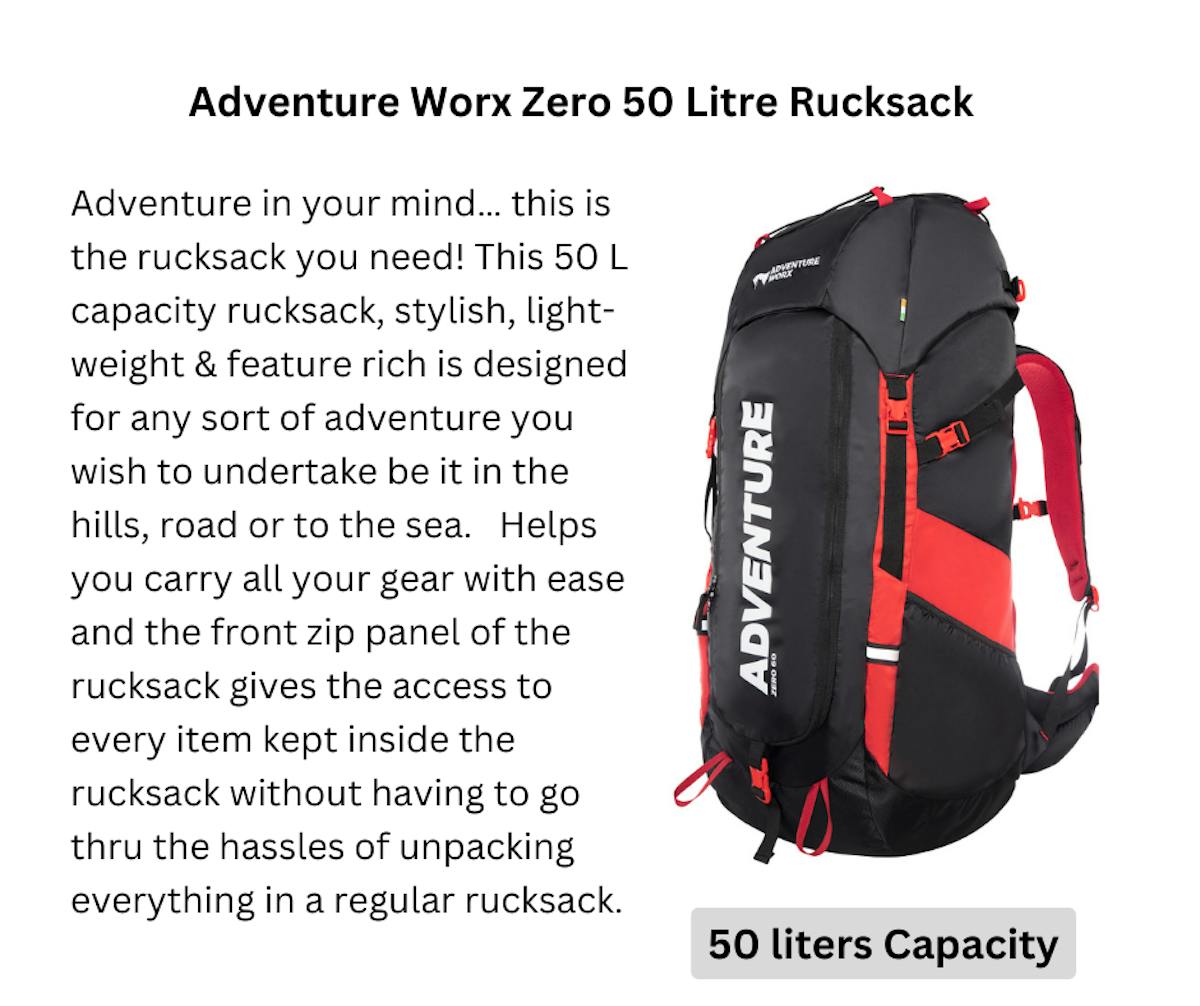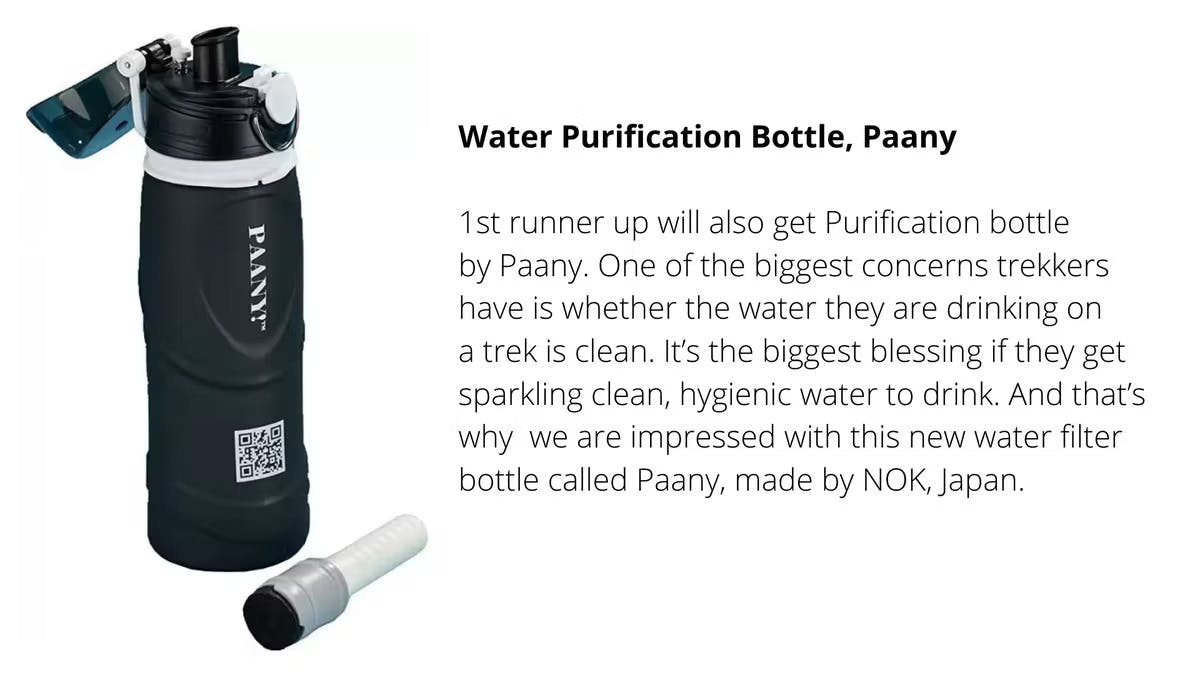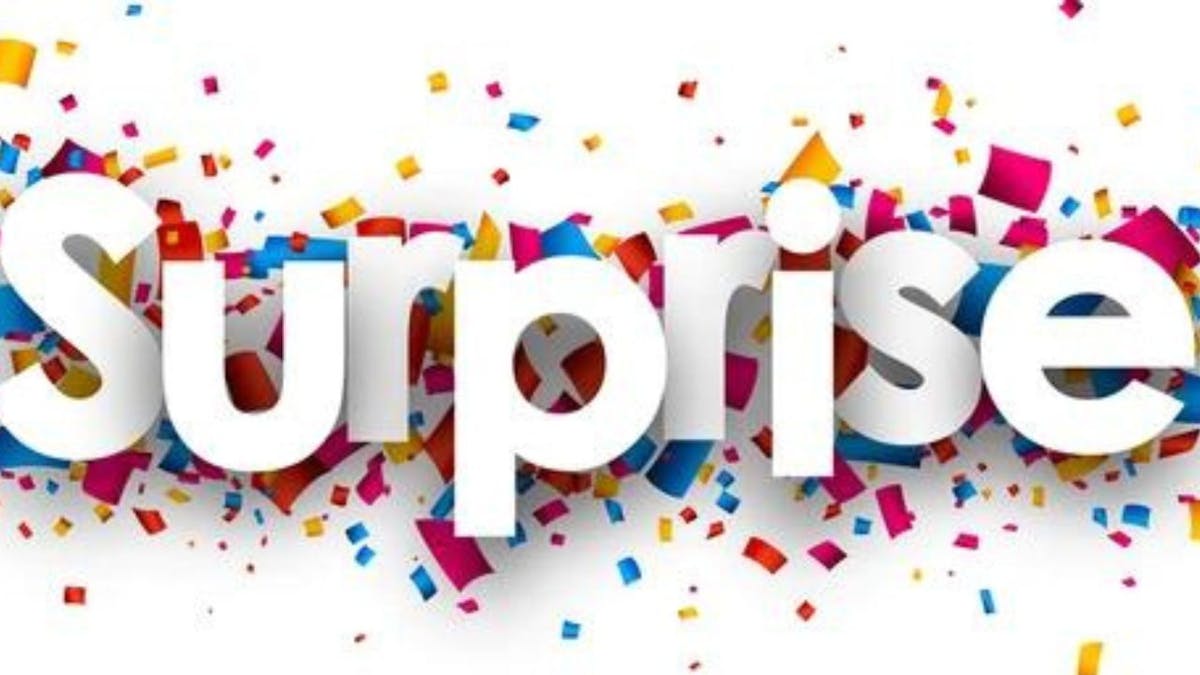 Contest rules & How to Enter :
1. You can submit a maximum of 5 photos (Both Landscape and Vertical/Mobile photos accepted)
2. The size of each photograph should not exceed 10 MB
3. Please name your photos in the following format
"Trek name – Your name – Caption"
For eg. "Buran Ghati - Aditya Ramesh - A view of the Litham Campsite"
Regarding copyright: Copyright for all images submitted as a participant remains with the respective photographers. However, each photographer grants a worldwide, irrevocable, perpetual license to Indiahikes to feature any or all of the submitted images in any of their publications, their websites, and/or in any promotional material connected to this competition (with due credit).
The last date for entries is on February 25th, 2023 at 11.59 pm.
We will announce the nominations on our website on February 27th, 2023, and the winners on March 1st, 2023.
PLEASE NOTE: If the above conditions are not met, we will not be considering your photos for the contest.
Looking forward to seeing your best photographs. Good luck!
Sign up for our much loved Weekly Mailer
We have terrific trekking tips, trek updates and trek talks to look forward to