New Batches Opened To Kedarkantha
Share this story
New Batches Opened To Kedarkantha
Category News
By Karishma Jayapaul
2017-10-30
We've been swarmed with requests from our trekkers to make more space for them on our winter batches for Kedarkantha. After a lot of planning and pushing the limits of our operations team we have finally opened up new batches to Kedarkantha in January 2018.
Our founder Arjun Majumdar says it is quite a daunting task to run the Kedarkantha trek in January because of the heavy snow. "If we can overcome these circumstances, then it would be great for trekking. Very rarely do we get to see real winter snow in India," he says.
Most of you know how quickly these batches get filled up. So do register soon if you have had an eye on this trek.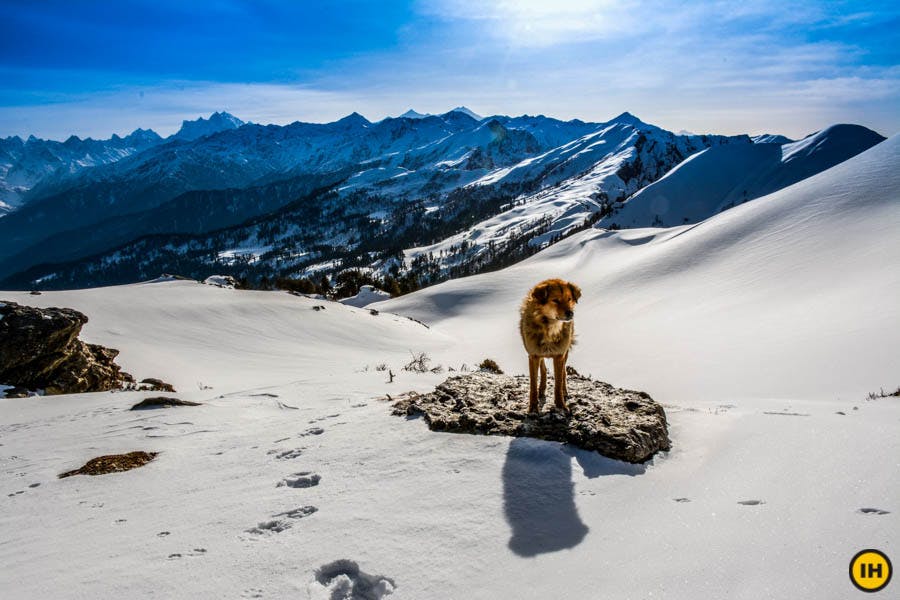 Updates on our current treks
First winter snow at Roopkund
The first snow of this winter fell a couple of days ago on the Roopkund trek. We immediately received pictures of a wonderful snowfall. While mornings are bright and shiny on the Roopkund trek, the nights are quite chilly. Trek Leader Imroz says, "With temperatures dropping below zero degree  Celcius, we weren't surprised at experiencing the first snowfall for the season on the trek."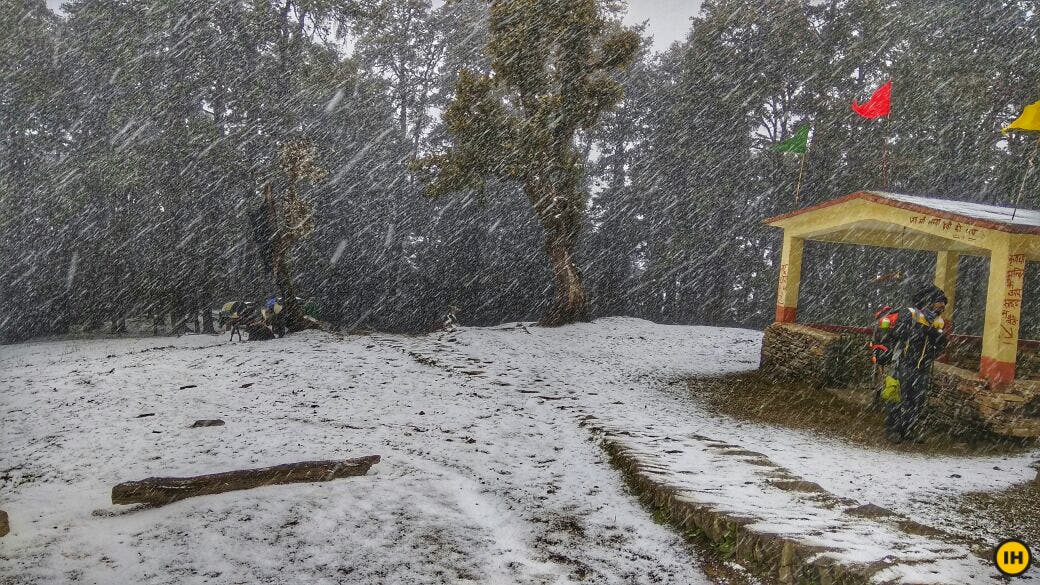 Rupin Pass running smooth
The current batch of Rupin Pass will be acclimatizing at Dhanderas Thatch and preparing to move to Upper Waterfall tomorrow.
These are the last few batches of Roopkund and Rupin Pass this season. With the winter snow coming in, it is not going to be possible in a couple of weeks to cross Rupin Pass or to climb up to Roopkund. The trails will remain closed until May.
Temperatures dropping on all slopes – Kuari Pass, Har Ki Dun and Deoriatal
As it has begun snowing at the upper reaches, it's no surprise that the temperatures are quickly dropping at lower altitudes.
At Kuari Pass, Har Ki Dun and Deoriatal, the days are warm but the nights are very cold. Most trekkers have been waking up to frosty blades of grass in their campsites. But on the other hand, the weather has been strikingly clear.
Trek Leader Shivam who just got back from the Deoriatal trek says their batch enjoyed pleasant weather throughout the trek. But with temperatures no more than 2 or 3 degree Celcius the trekkers mostly found comfort in their tents while at the campsite.
But nothing could beat the sunset on the summit day which as they say, is an experience of its own.
Sandakphu in and out of fog
After a long-drawn shutdown in Darjeeling we finally heard of a breakthrough this month.
Although the weather remained fairly clear for most part of the trek, heavy fog at Phalut played sour. Trekkers were not able to enjoy the view at Phalut. It also rained on the trail from Tumling to Kalipokhri. But the view of the Sleeping Buddha remained undisturbed and clear.
With hotels and shops having  opened post the shutdown, Darjeeling is getting back to normalcy. Our Trek Leaders who have been visiting the town to make a few transactions say that things are finally looking good for Darjeeling.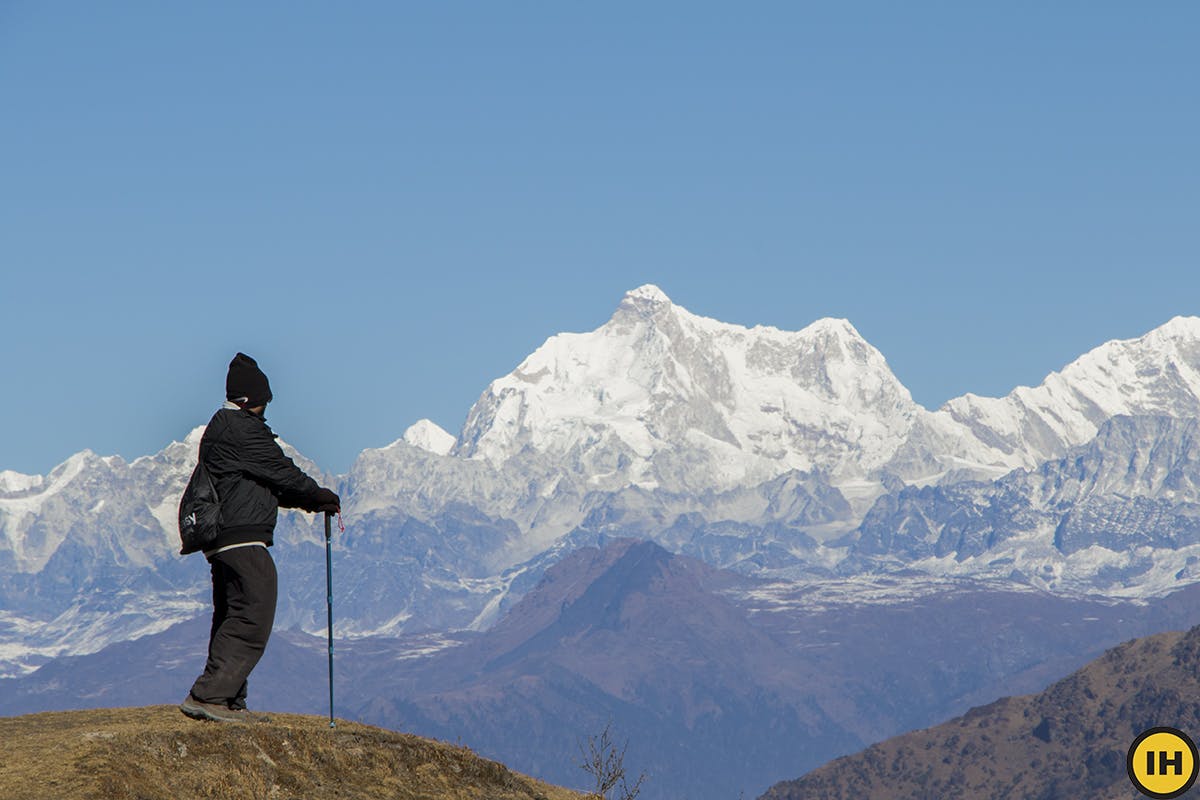 Goechala shrouded by the clouds
The weather mostly cloudy and misty but that didn't hinder the beautiful views from Dzongri Top and the Viewpoint 1. Trek Leader Vikas says it is getting colder up on the trail.
Most people may not know this but come November, it gets bitterly cold on the Goechala trek — much colder than on Uttarakhand trails. So if you're trekking to Goechala in November, you have to be doubly careful.
Everest Base Camp trekkers have crossed Chola Pass
Today, trekkers crossed Chola Pass, which is at 17,782 ft. It is one of the toughest day's on the Everest Base Camp trek. We receive regular updates from them as there is Wifi at the tea houses on the trail. All trekkers are safe and doing well!
Annapurna Base Camp never disappoints
Trek Leader Chaitan sent us some smashing photos of the trek last week.  The views were clear and you could spot the magnificent Annapurna Base Camp. The Machapuchare was a complete stunner as well! TL Chaitan says, "This time we were lucky to get clear views that weren't blocked by the clouds. Apart from the views, my favourite are the forest trails on this trek."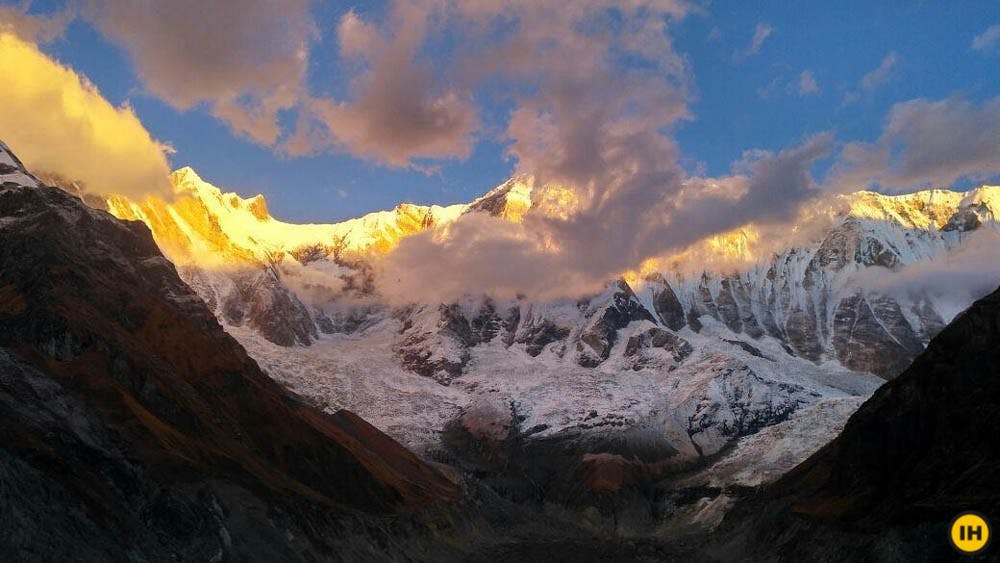 Quick tips for those going on the Annapurna Base Camp trek
Take a knee brace to help you get through the many steps on the trail.
Carry a steel bottle which you can warm at the fire places at the tea houses. This way you get your hot water for free!
New office in Bangalore up & running
Over the past few weeks, we haven't posted updates or too many posts on the website as we have been moving to a new office. Thank you for cooperating with our late responses.
We are finally settling down in our new office and are back in action!
Indiahikes founder shares his thoughts on entrepreneurship
On Saturday, Arjun Majumdar, our founder was invited to RV College of Engineering for a discussion on entrepreneurship. Along with two other entrepreneurs on the panel, he had a discussion about how to start your own firm, what are the hurdles in running an organisation on your own and several other topics.
We'll have an article about his thoughts on entrepreneurship soon. So stay tuned!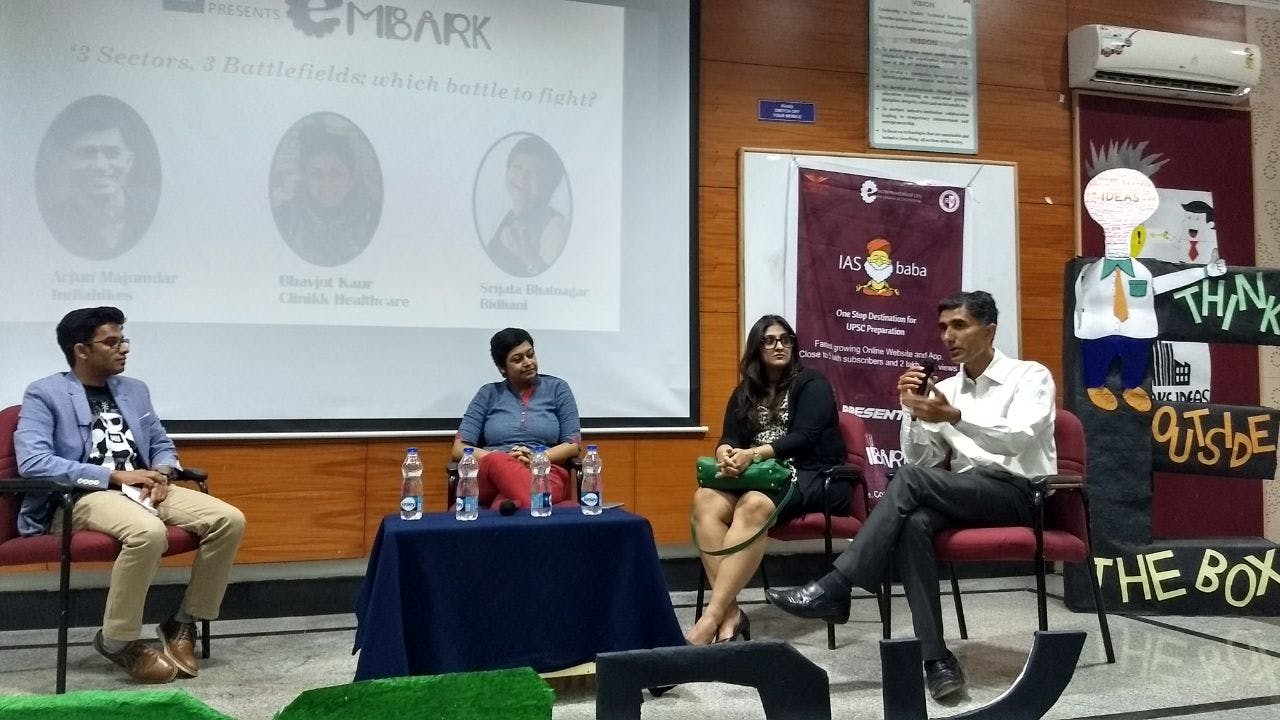 That is all we have for this week. We're excited for our weekend treks to Nag Tibba beginning next week.
Go ahead, take a weekend away from home and explore something new. Have a great week ahead 🙂
Sign up for our much loved Weekly Mailer
We have terrific trekking tips, trek updates and trek talks to look forward to