Indiahikes Opens Up a Western Campus in Maharashtra!
Share this story
We are happy to announce that we have opened a beautiful Western Campus of Indiahikes in the Sahyadris of the Karjat region, Maharashtra.
Honestly, we have been on the lookout for a good campus for our Experiential Learning Programs for a long time. But that was not the only reason. We also wanted a campus where we could conduct our special programs for families and children.
You may know that we work with several B-schools and educational institutions, taking them to the Himalayas for our Experiential Learning Program. Top management institutions of our country (including IIMs) have made it a part of their curriculum.
On the other hand, we also had a constant request of a campus closer to Mumbai, Pune and Bengaluru.
Which is why we have been looking for a western campus for quite some time. We wanted something that would lend itself to a good Experiential Learning Programme. It had to be in the thick of nature, the mountains, as well as have good road access.
When we explored this campus in Karjat, which is within the Vijaybhoomi University premises, we really took to it. It is surrounded by hills on all sides — hills that climb right out of our camping grounds. There are some lovely trekking trails at a walking distance from our campus, some popular ones too. There's also a lake, streams, waterfalls, forests, it's got everything going for it!
Which is why we immediately decided to go ahead with it. It's a wonderful space for educational institutions in the western part of our country to take Experiential Learning forward.
We are also very happy with our association with the Vijaybhoomi University. They come with global experience in management training — professors from across the world will also be part of our experiential learning programs.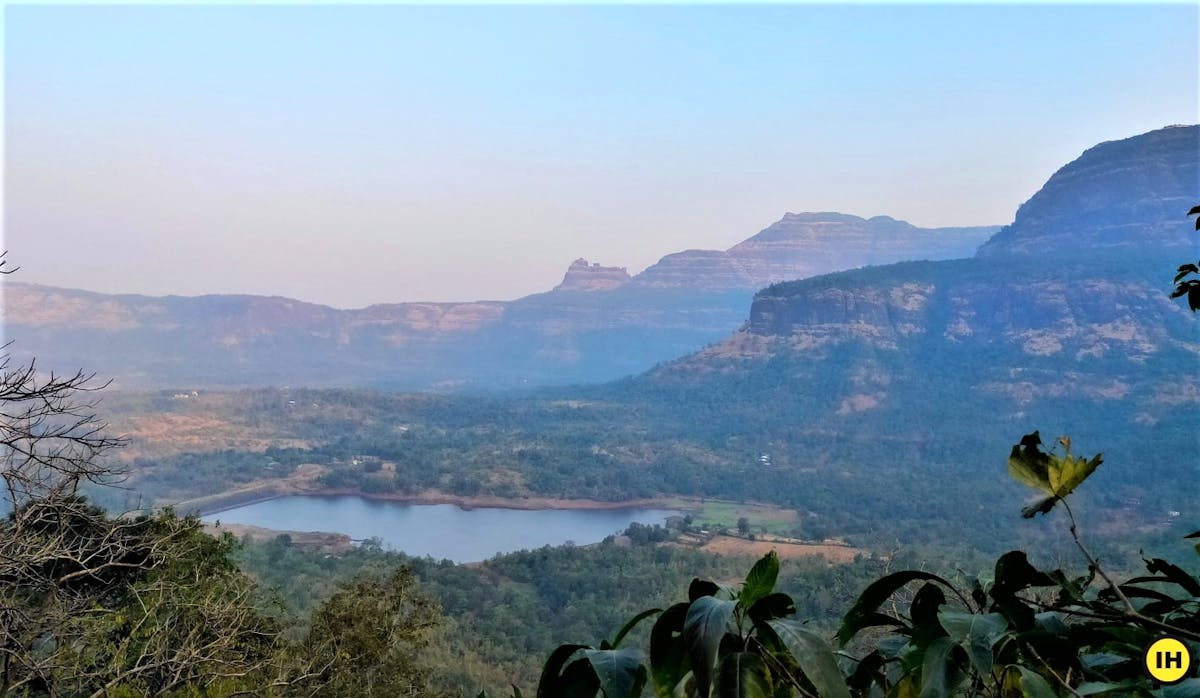 Our Western Campus is surrounded by hills on all sides. There are some lovely trekking trails at a walking distance. There's also a lake, streams, waterfalls, forests, it's got everything going for it!
Before we start our full-fledged programmes in this campus, we would like to give it a special inauguration.
So today, we would like to invite you to our inaugural Family Trek at our Western Campus this January!
We know this will be special because when a family treks together with their children, the positive effects are greatly magnified. Working together with your family and others, doing the special activities that have been designed, leaves a very big impact on everyone.
We have seen powerful transformations within families. This time, you're invited to come and experience it at our new western campus.
It's a two and a half day programme, starting on January 8th. We will be trekking and camping for two nights, along with specialised experiential learning activities. Given that it is a sprawling campus spread over 210 acres, with forests and lakes all around, expect all the activities to be based in the midst of this wilderness.
A rough itinerary of the Weekend Experiential Learning Programme on our Western Campus:
Day 1 (Jan 8th): Reach our Western campus by 4 pm in your own vehicle (here is the exact location for your reference). Meet the Indiahikes team at the Western Campus and start your program. You spend the night camping.
Day 2 (Jan 9th): A full day trek to Kothaligad / Bhimashankar based on the age group of the team. Evening is at the lakeside with a few learning activities.
Day 3 (Jan 10th): Trek to Budla. Return by lunch. Leave the campus and head back to your home post-lunch.
This is going to be an exclusive experiential learning program designed for families coming to our Western Campus.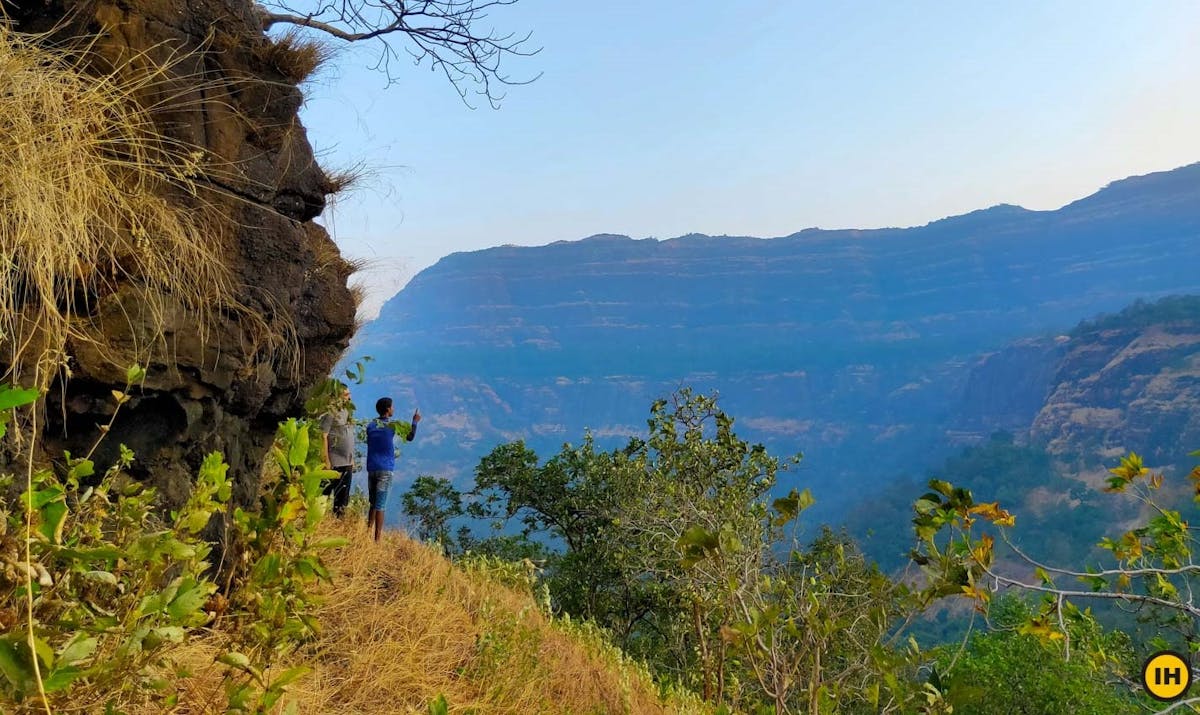 The view on the small hike to Budla, which you will do on Day 3
Whom is it suitable for?
We have space for around 18 members in this group. Children between the ages of 12 and 17 can also join the program unaccompanied by their parents.
It's suitable for anyone in Pune, Mumbai and surrounding cities, as our Western Campus is almost equidistant from these major cities (about 100 km).
Even if you don't live around Maharashtra, you can opt to do this program. Any outdoor lover will love the campus and the programme we have.
To find out more about the cost and other details, head over to this page – https://indiahikes.com/western-campus-karjat-maharashtra-treks/#gref
On another note, if you are part of an educational institution…
If you're part of an educational institution in the Western part of our country, looking to introduce outdoor learning into your curriculum, this is a wonderful opportunity for you.
The real-life learnings that you get from the outdoors, and especially from trekking, cannot be replaced by any classroom lessons. The top educational institutes of our country (IIM Indore, Bangalore, Lucknow and others) have recognised this need and added it as part of their curriculum.
The future has Experiential Learning written all over it. The new National Education Policy has made it a mandatory part of any institution's curriculum. So now is a good time to get a headstart.
If you'd like to take our Experiential Learning Programme forward in your institution, let me know by replying to this email. I will put you in touch with the head of our Experiential Learning division.
If you have any questions, drop in a comment. We'll be happy to help!
We're looking forward to seeing you at our Western Campus!
Sign up for our much loved Weekly Mailer
We have terrific trekking tips, trek updates and trek talks to look forward to