Fresh Trails Open Up As Snow Melts: Latest Updates from Himalayan Treks
Share this story
Fresh Trails Open Up As Snow Melts: Latest Updates from Himalayan Treks
Category News
By Aswati Anand
2017-04-07
It is that time of the year, where snow remains on summit, rhododendrons and other flowers bloom along the lower trails. It is spring!  This is the time where this picture adorns our walls.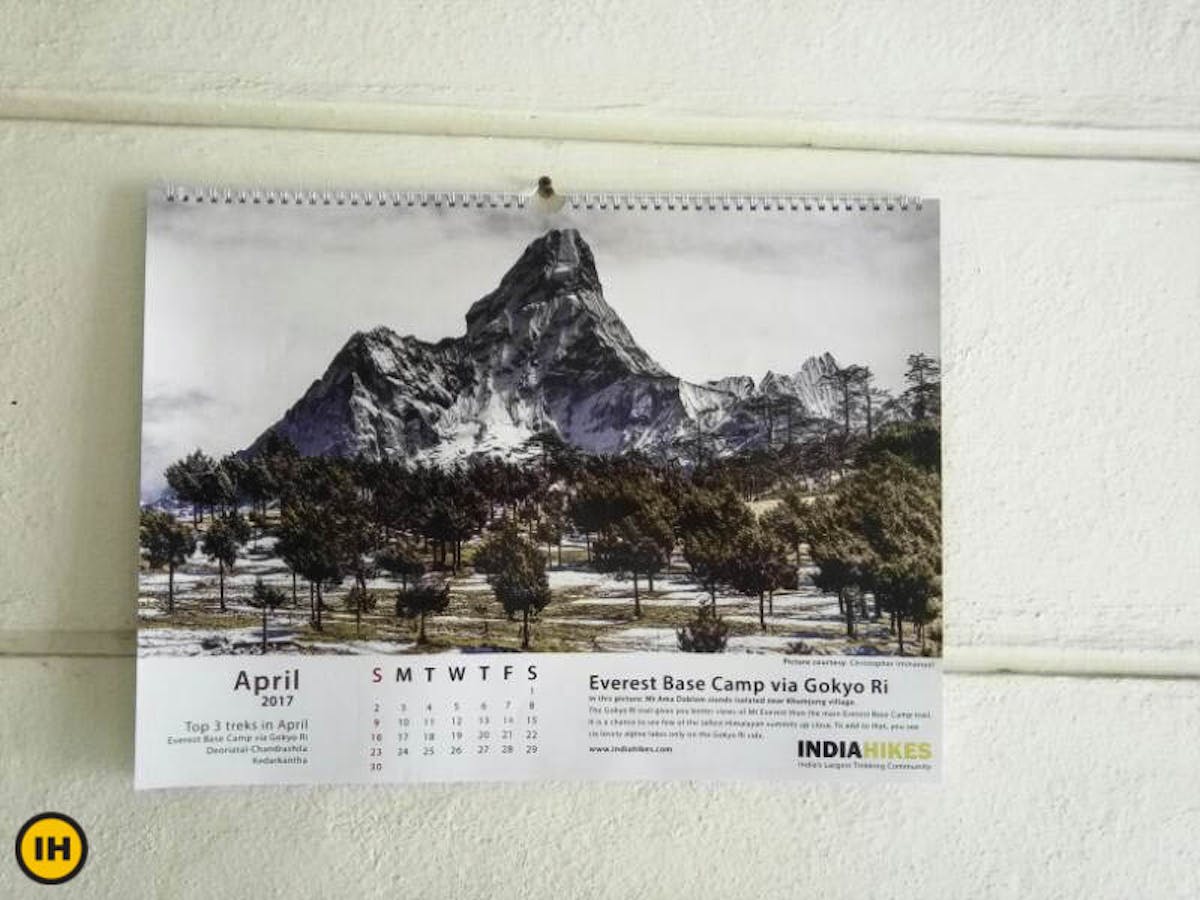 The Trek of the Month – Everest Base Camp via Gokyo Ri. Picture by Anuja Gupta
Updates from the Everest Base Camp trek
The mountain you see in this picture is called Ama Dablam ("A mother's necklace"). Ama Dablam, all our Trek leaders claim, is easily the most beautiful mountain you'll ever see. On the Everest Base Camp via Gokyo Ri trek, you see two faces of the mountain. From the Namche side, and a completely unrecognizable face after Chola Pass!
Our Everest Base Camp via Gokyo Ri trekkers sure are lucky. Today, as you're reading this, they would be proceeding to Gokyo. The weather looks clear so far. They faced a bit of rain when they started out from Lukla. Our batch of 12 trekkers are having a ball in Nepal.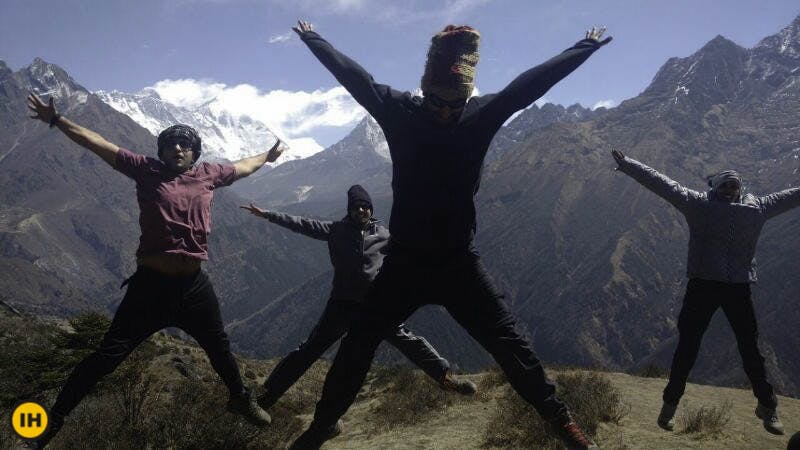 After this trek, our Trek leader Chaitan will be exploring the Annapurna Base Camp. We can't wait to see how the exploration turns out.
Weather updates from Indian Himalayas
Coming to Indian Himalayas,  the snow is rapidly declining on all our treks. The weather, however, remains moody. The rains come and go, as does the sweltering heat at lower altitudes. 
Deoriatal-Chandrashila
There was a thunderstorm at Chopta on Deoriatal- Chandrashila trek last night! With the coming of spring however, the rhododendron jungles of Deoriatal-Chandrashila have come alive. Deoriatal-Chandrashila is a delight to trek in this season. This picture from our March photo contest will tell you why.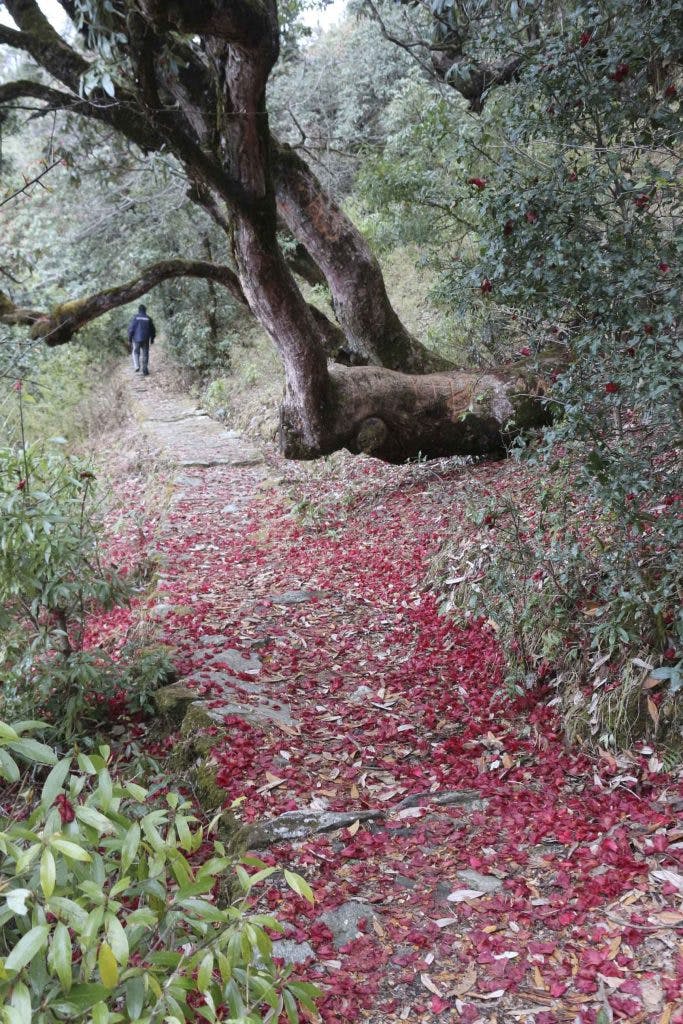 Kedarkantha
Until now, we couldn't run the Kedarkantha trek on our newly explored route because there was too much snow. But with melting of snow, the new route of Kedarkantha was opened with yesterday's batch.
The new trail is much like the old trail in its setting. There are lovely pine and oak forests with clearings every now and then. Here is a peek into the new trail.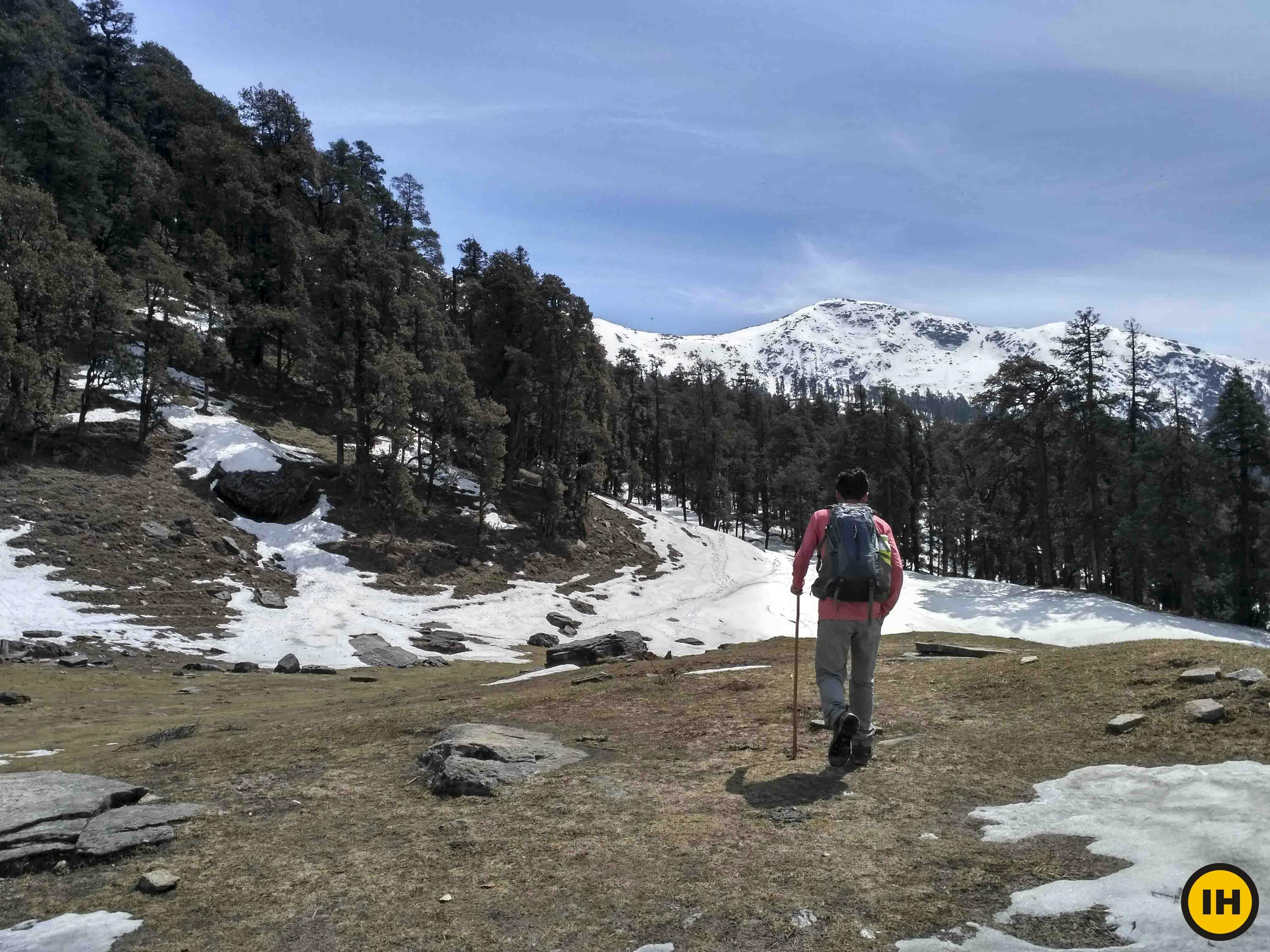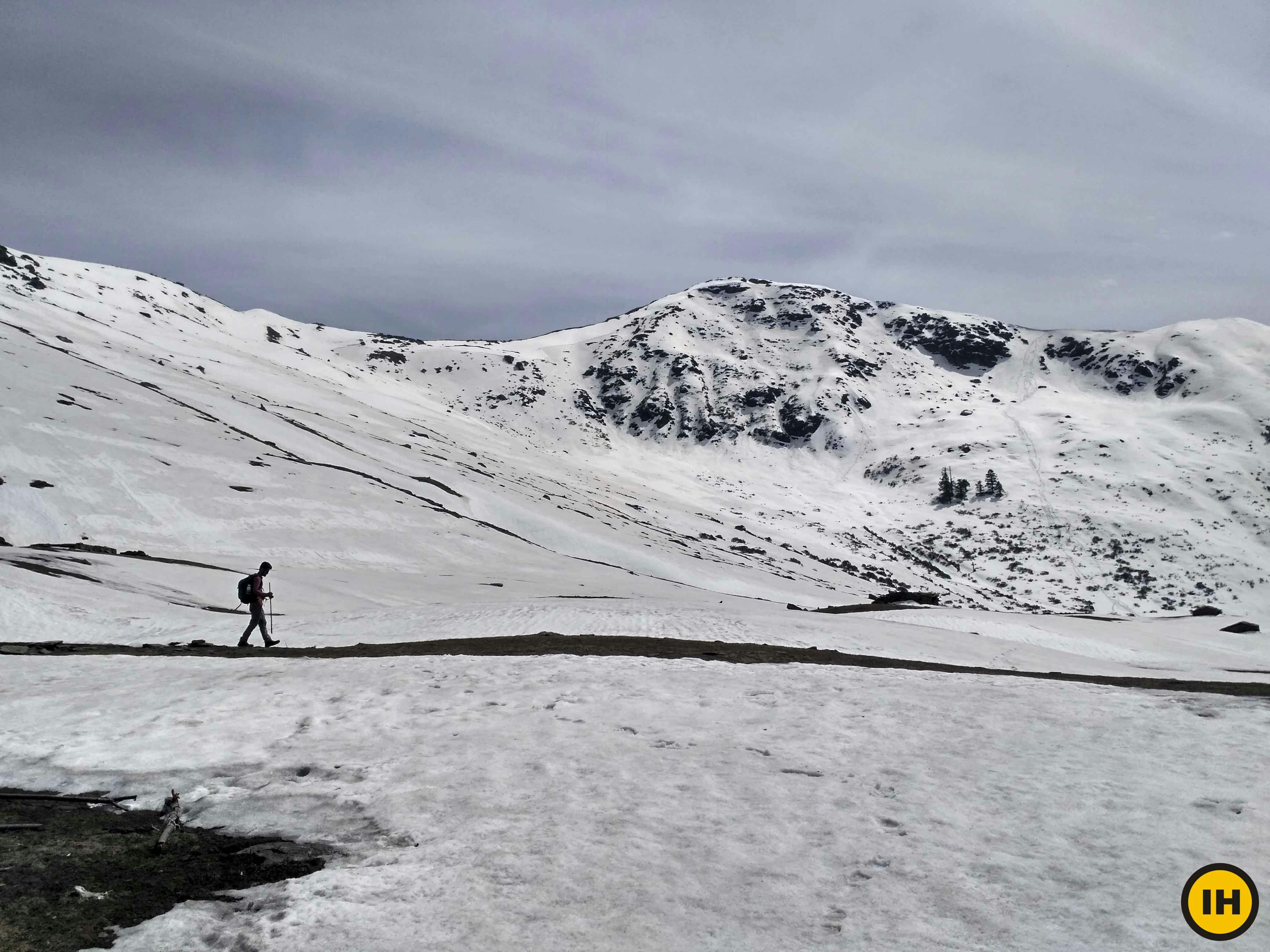 The new Kedarkantha Base Camp. Picture by our trek leader Indrajit Hazra
Kuari Pass
Since the snow was high (thigh-high!) in March, we were approaching Kuari Pass from Dhak (the end of our trek route) instead of Auli. Now, we have reverted to the old route. Regardless, we have been hearing that pictures on our website do not do justice to the beauty of Kuari Pass. Read what our trekkers had to say about Kuari Pass below.
"I would like to thank Indiahikes, Prathima as our base coordinator, our trek leaders mainly Gurdit Singh and sub trek leaders Hira and Sandeep. Also thankful to kitchen staff who made us relish the whole trip even more with most delicious food and service.
This was my second trek with Indiahikes and in general too. I'm glad I chose to trek with Indiahikes for the first time on a friend's recommendation (January 2017 – Nag Tibba). It's been a good learning experience during both the treks.  I wish to thank much to our most deserving trek leader, Mr. Gurdit for being observant and careful for every trekker and helping at every difficult step as required.
I had great fun and enjoyed every day of this trek with all other co-trekkers and Indiahikes." –
Deeksha Mittal, March 2017 batch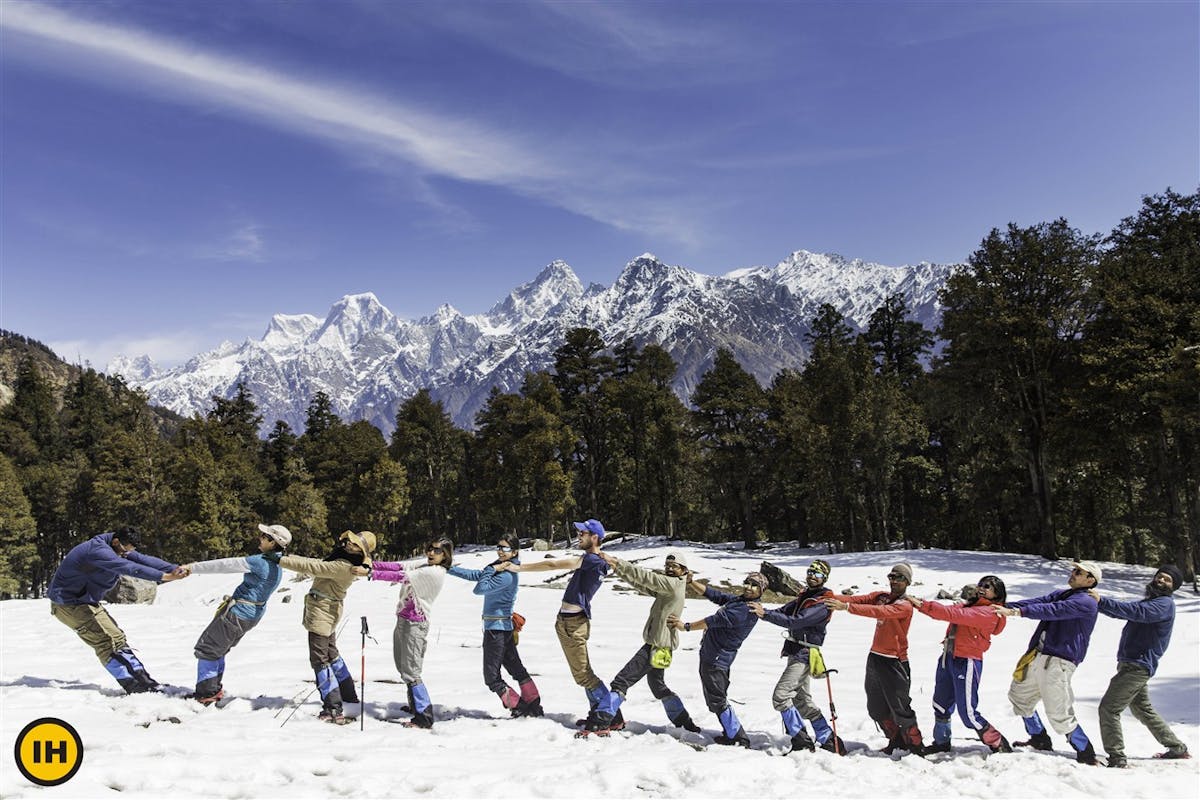 Shenanigans at Tali camp of Kuari Pass! Can you name the peaks in the background? PC: Abhishek Chaudhary
Sandakphu
With the oncoming spring, the forest trails of Sandakphu is something our trekkers have been enjoying. Weather still plays spoilsport on Sandakphu trail when it comes to mountain views. However, our Trek Leader Indrajit Hazra staunchly believes that mountain views are not the only things Sandakphu has to offer. He wrote an article about the highlights of Sandakphu that most people miss out on. Read Indrajit's article here.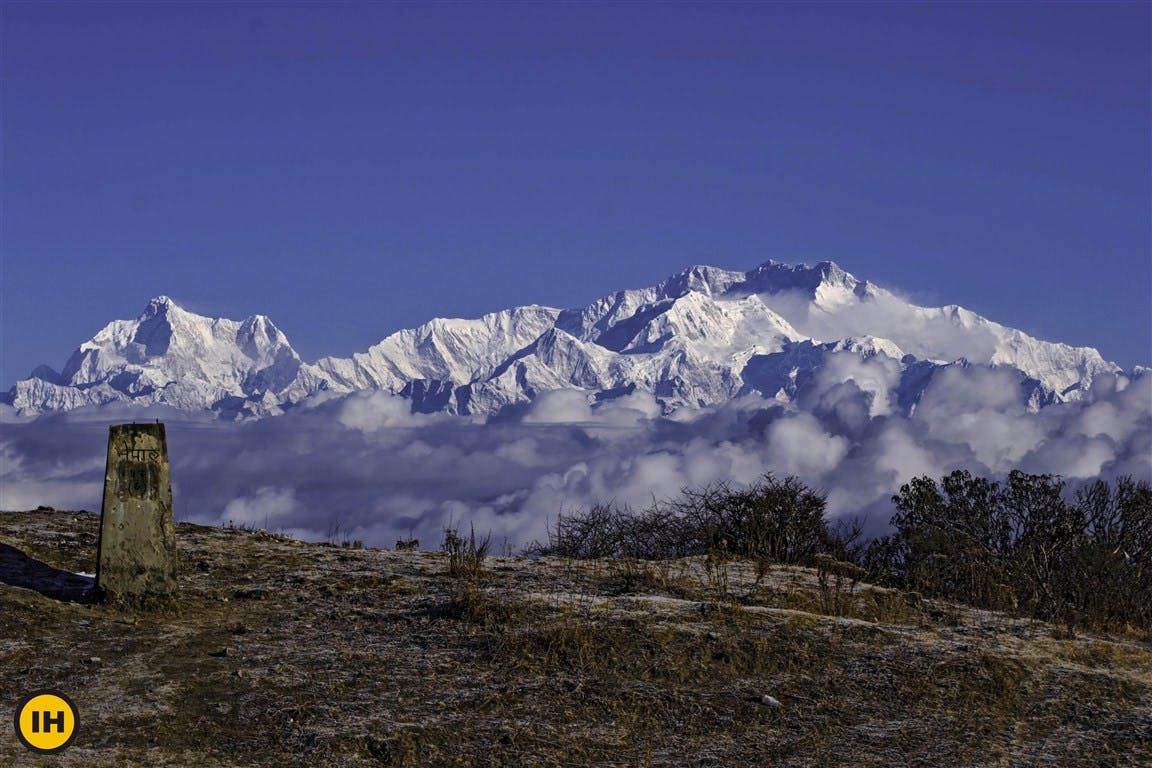 While all our Himalayan treks have been running smoothly, we have taken a step back from the ever popular Prashar Lake. The government has taken a call to not allow camping is Prashar Lake. The condition of the huts available to stay at is not the best. So we will step back from running our operations there for sometime.
Latest video on Himalayan Treks for Beginners
In the latest videos on the Trek With Swathi series, Swathi interviews Vishal on the best Himalayan treks for beginners and also experienced trekkers. She also interviewed Chaitan and Mukesh when they were in Bangalore. The videos are being processed as you read this. They will soon be out on our Youtube channel!
Instagram 20k Photo Story Contest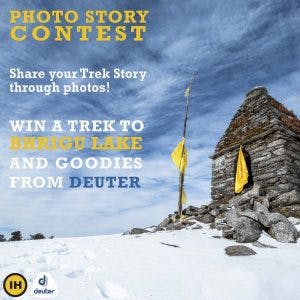 The contest is open to everyone, whether or not you have trekked with Indiahikes.
Take a look at the details here.
If you have any questions about any of our treks, drop a comment below.
Sign up for our much loved Weekly Mailer
We have terrific trekking tips, trek updates and trek talks to look forward to